Costco banana loaf tastes as good as any loaf I've had from a fancy bakery!
Please note that this review was not paid for or sponsored by any third party. I purchased this product with my own money and the opinions in this review are strictly my own. I am not affiliated with Costco or any of its suppliers. I am just a fan of the company. I write these reviews to help my fellow shoppers.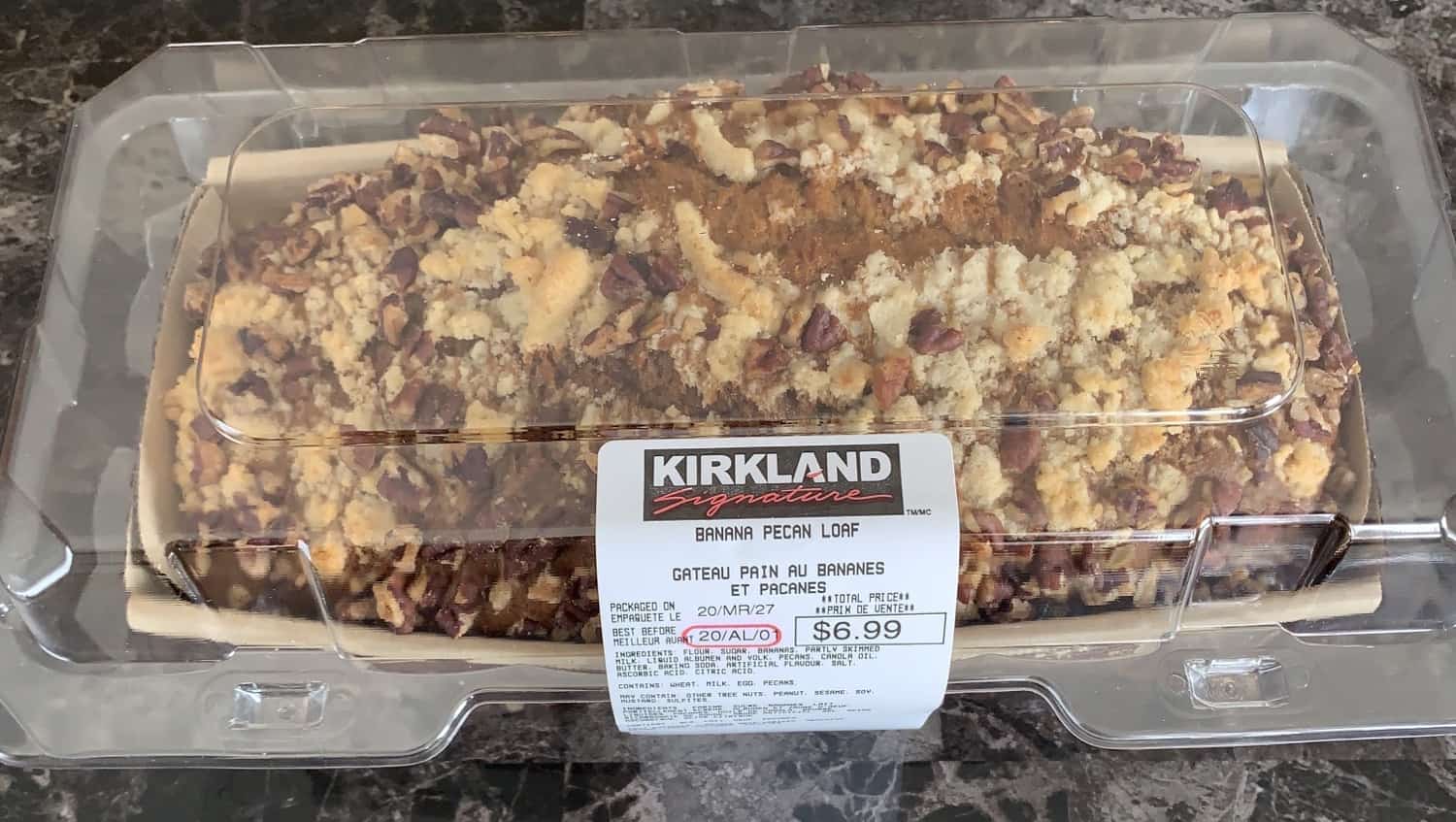 I decided to pick up the Costco Kirkland Signature Banana Pecan Loaf to review and to make banana bread french toast with! Banana bread is definitely something I think of immediately when I picture comfort food.
Taste
The Costco Kirkland Signature Banana Pecan Loaf tastes just as good as any bakery banana bread I've had. Not quite as good as homemade, fresh from the oven but close! It's moist, fluffy, sweet, nutty and delicious. Costco doesn't skimp on the pecans. There's TONS of pecans in the loaf. Which balances out the sweetness of the bananas. You can eat this alone or with butter or nut butter and can even make banana bread french toast with it.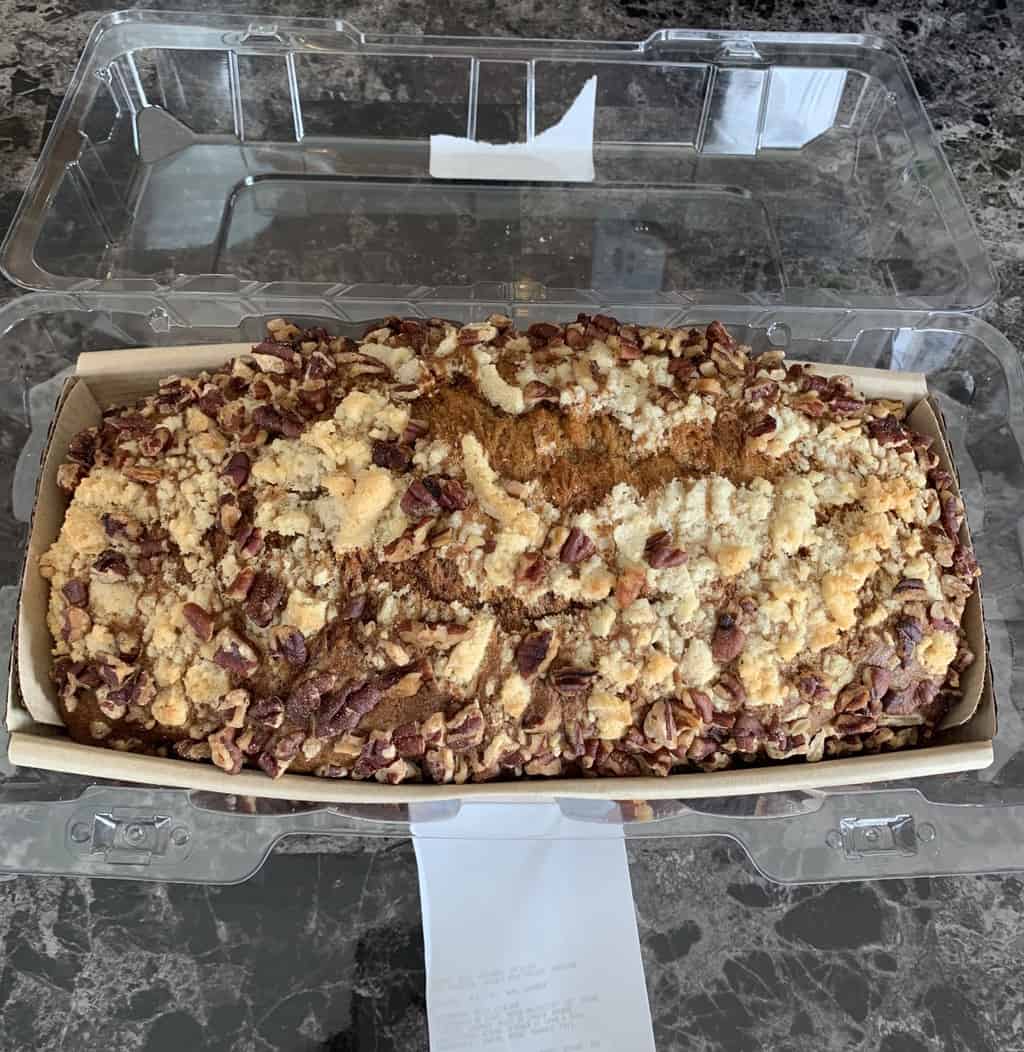 Cost
This massive loaf costs $6.99 Canadian. It's really large so that's an amazing price.
Convenience
I like to cut my banana loaf and freeze it. The best before date is about five days from the date the loaf is packaged on. Great for an easy breakfast or snack!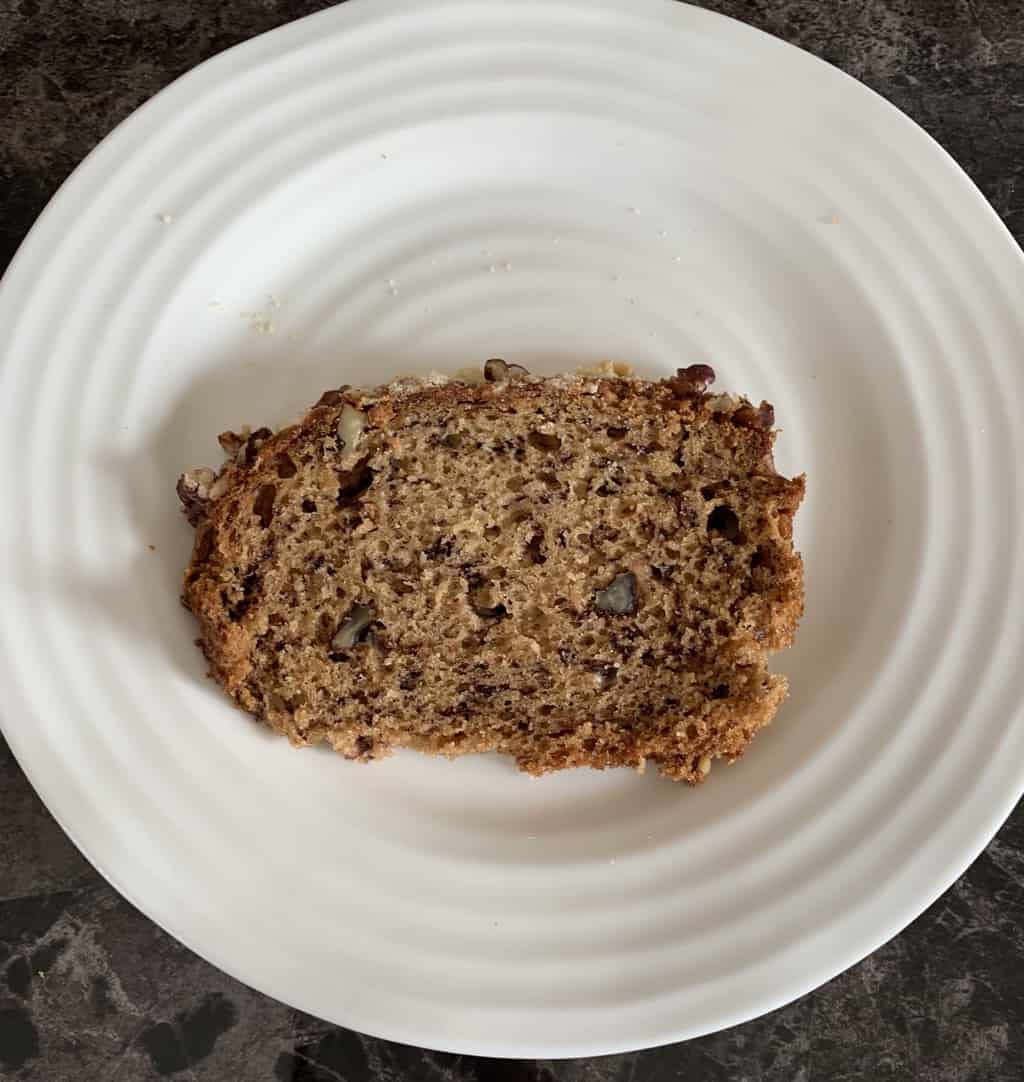 Nutrition
The ingredients list is pretty straight forward and simple and doesn't have a million ingredients listed. 1/20th of the loaf is 200 calories, nine grams of fat, 150 mg of sodium, 29 grams of carbohydrates, one gram of fibre, 16 grams of sugar and four grams of protein. Obviously loaded with fat and calories and 1/20th of the loaf is not that much! I cut my loaf into maybe 15 slices?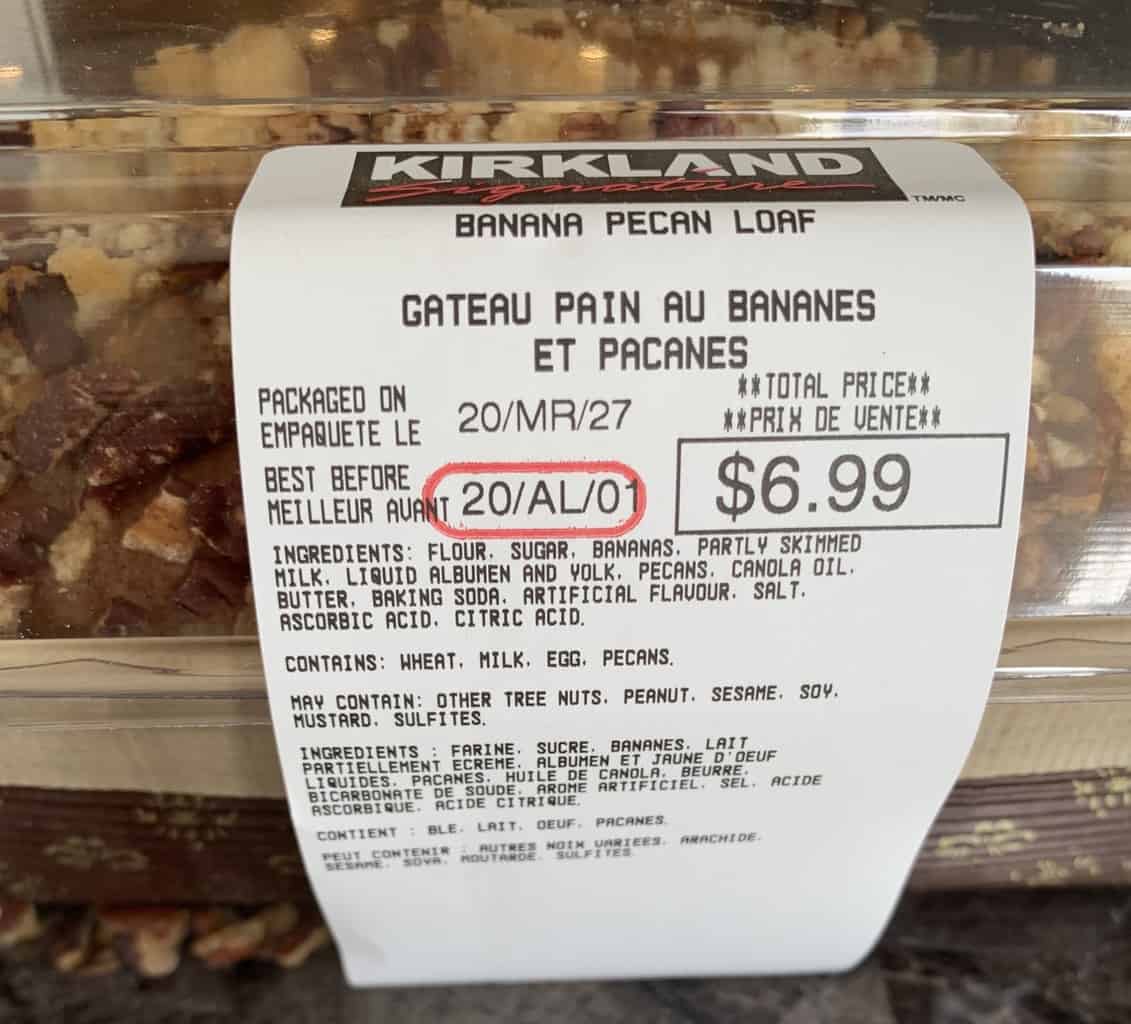 There's tons of Costco Kirkland Signature Banana Pecan Loaf in my freezer so I won't be repurchasing it anytime soon but if I did run out and crave some I wouldn't hesitate to buy this again.
Taste: 8.5/10
Cost: 9.5/10
Convenience: 10/10
Nutrition: 1/10
Plain banana loaf, with nuts or with chocolate chips?