Bison burgers like the Costco Belmont Meats Grass Fed Bison Burgers are slowly gaining interest with shoppers due to bison being seen as healthier than beef. Bison burgers can have less calories and fat than a ground beef burger! Do these bison burgers from Costco fall short in flavor compared to beef burgers?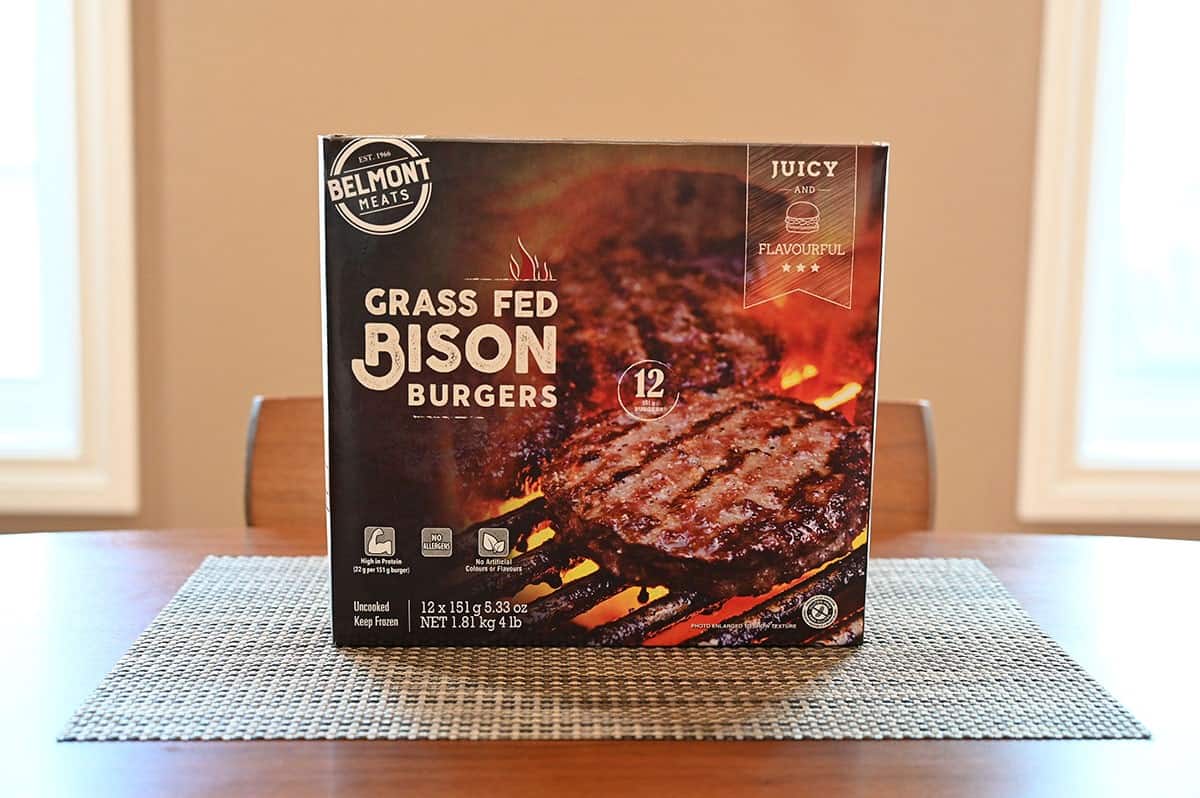 I never thought I'd be one to try a bison burger from Costco but here I am today reviewing them! We always buy our burgers from Costco and thought we'd switch it up by trying the Costco Belmont Meats Bison Burgers.
Other burgers I've reviewed from Costco are the Costco The Keg Prime Rib Beef Burgers, Costco Connie's Kitchen Chicken Burgers, Costco Trident Wild Pacific Pink Salmon Burgers, Costco Kirkland Signature Lean Sirloin Beef Patties, Costco Kirkland Signature Lean Ground Beef Patties and the Costco dr. Praegers Organic California Veggie Burgers.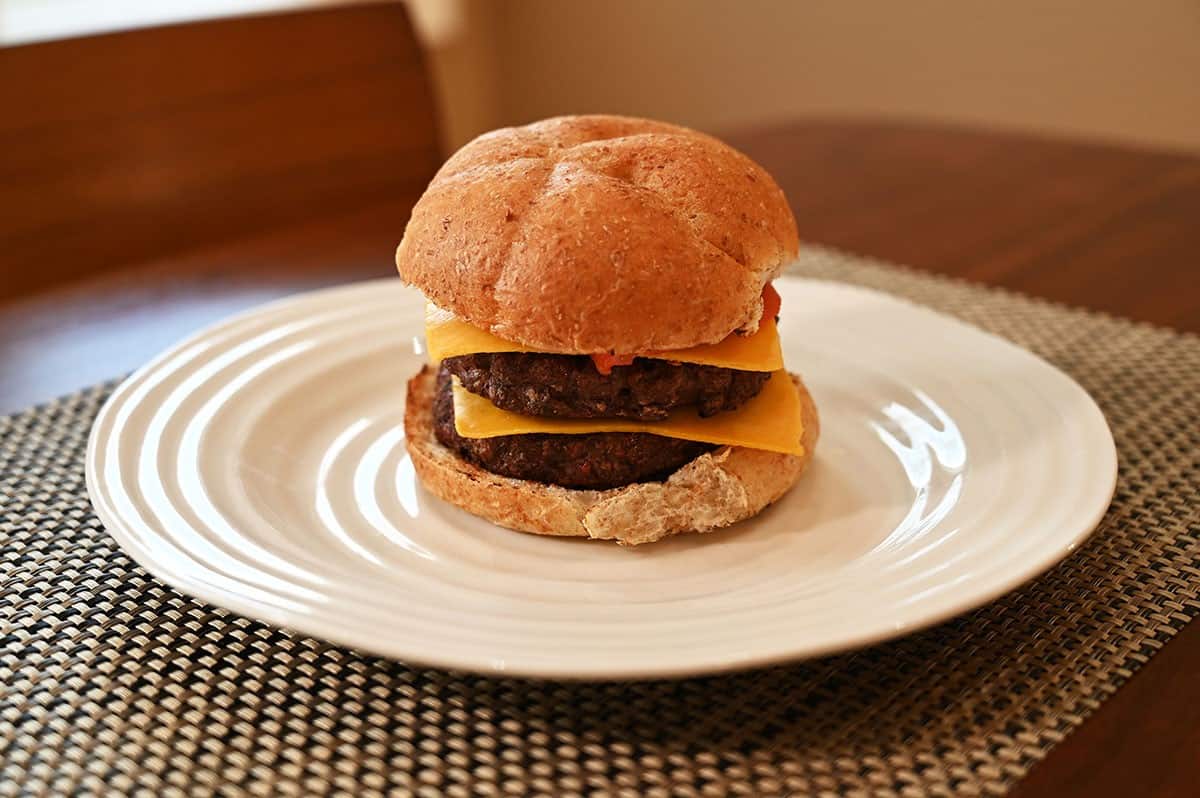 Location in Store
The bison burgers are located in the freezer section at Costco by all the other burgers, the item number is 1693925.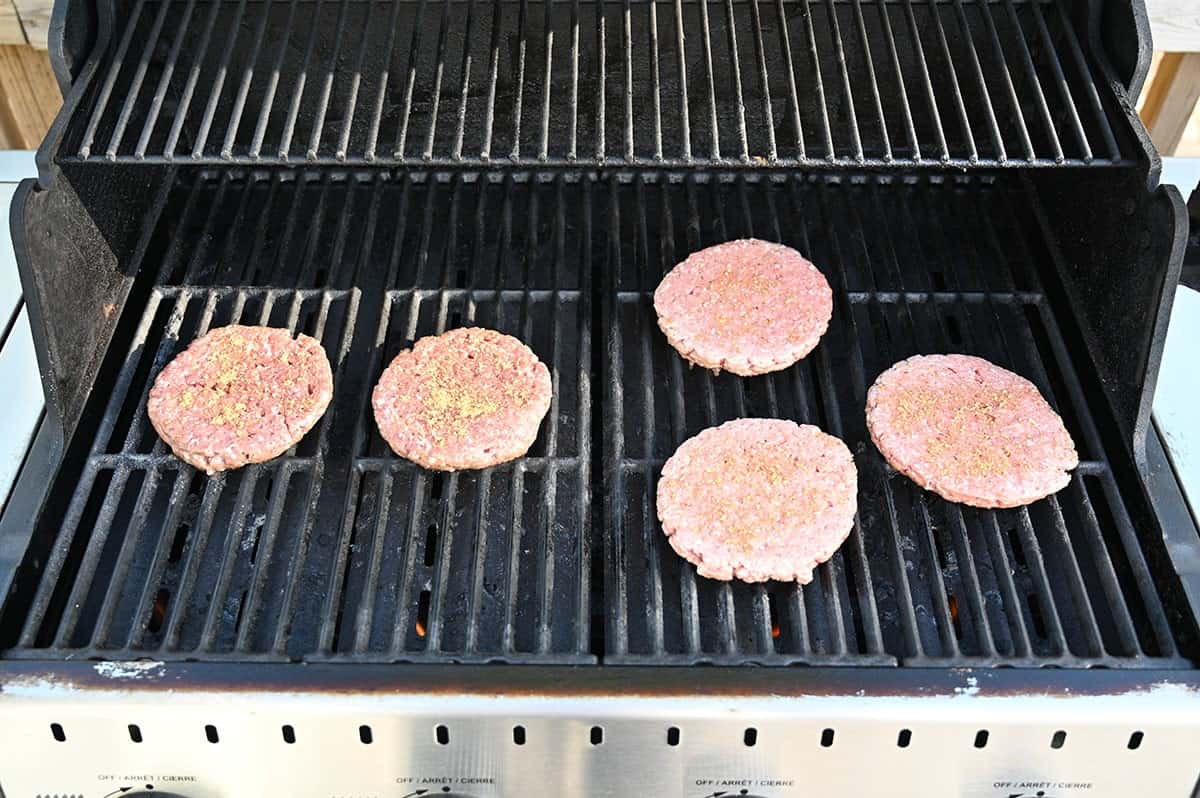 Taste
I've actually had a bison burger once before in the past that was from a local butcher and thought it was pretty good! The Costco Belmont Meats bison burgers are not my favorite and something I won't be eating again.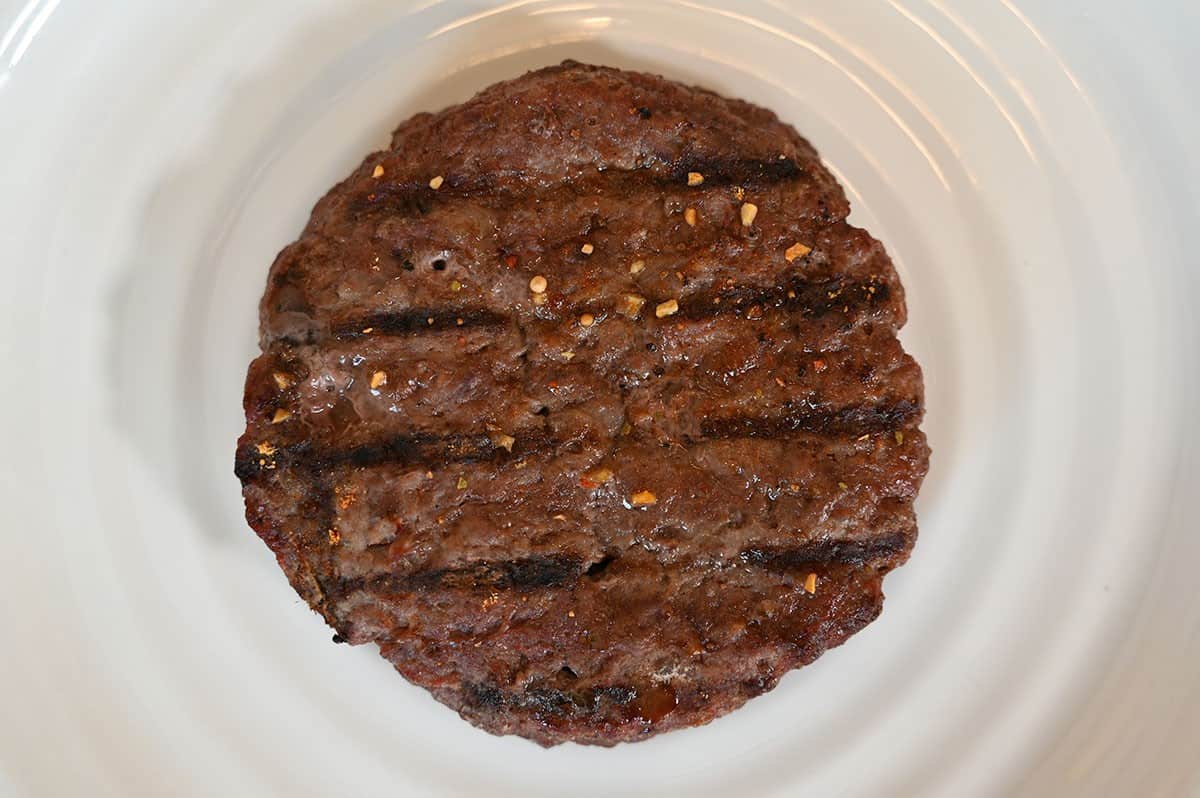 They taste a bit gamey and have a grainy, chewy, texture. They don't taste very tender and are quite chewy. Compared to a beef burger they're quite a bit gamier flavored and very dry. The dryness is likely because there's less fat.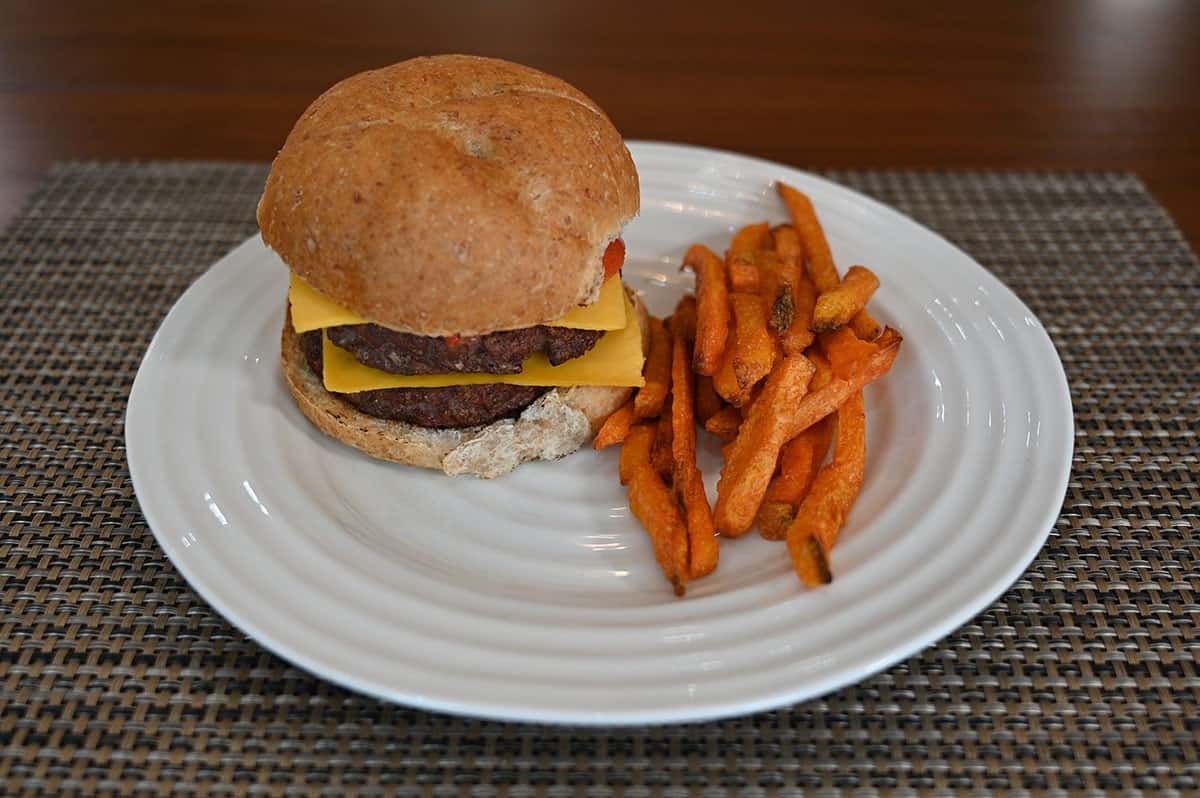 The bison burgers don't shrink much when they're cooked due to them having to less fat. I will mention that when when you put it on a bun with all the condiments and toppings you regularly enjoy on a burger, it's not too much different than beef. I like the Costco sirloin burgers better.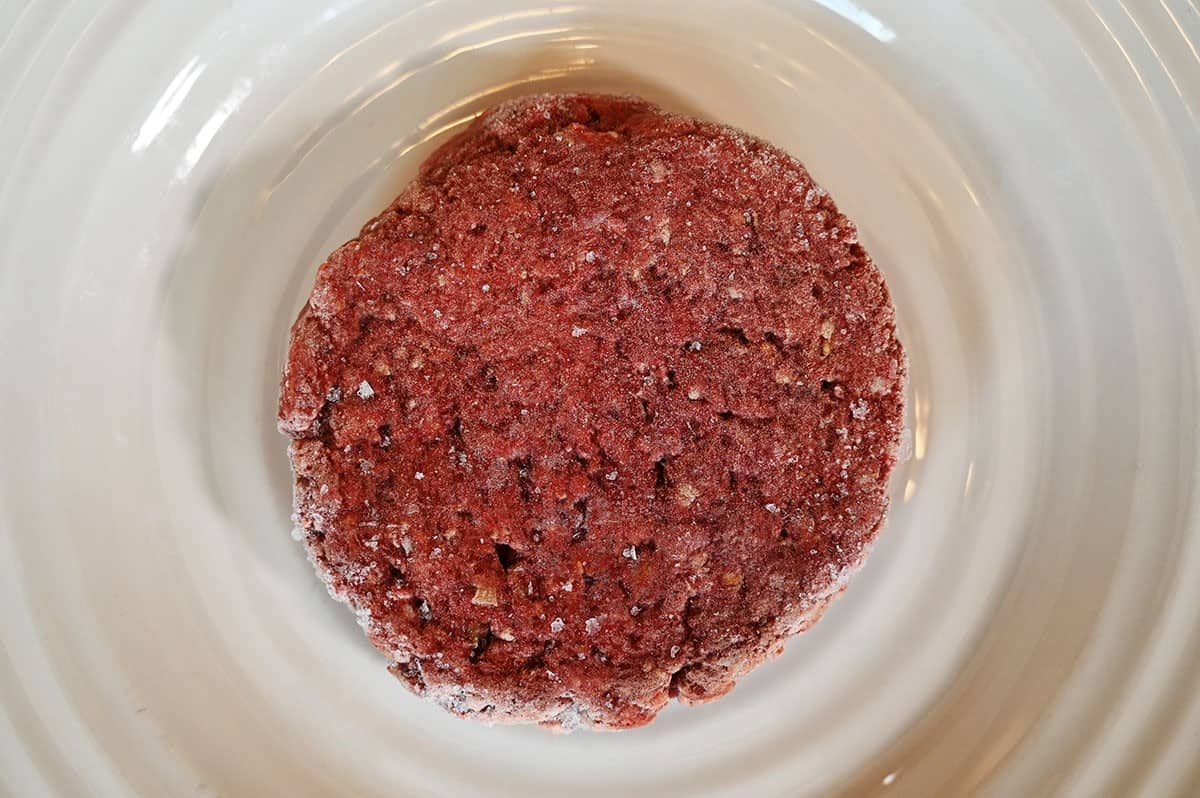 Cost
There are 12 frozen bison burgers in the box, each weighing 151 grams and the box costs $21.95 at Costco which isn't cheap but also nowhere near the price you'd pay at a local butcher.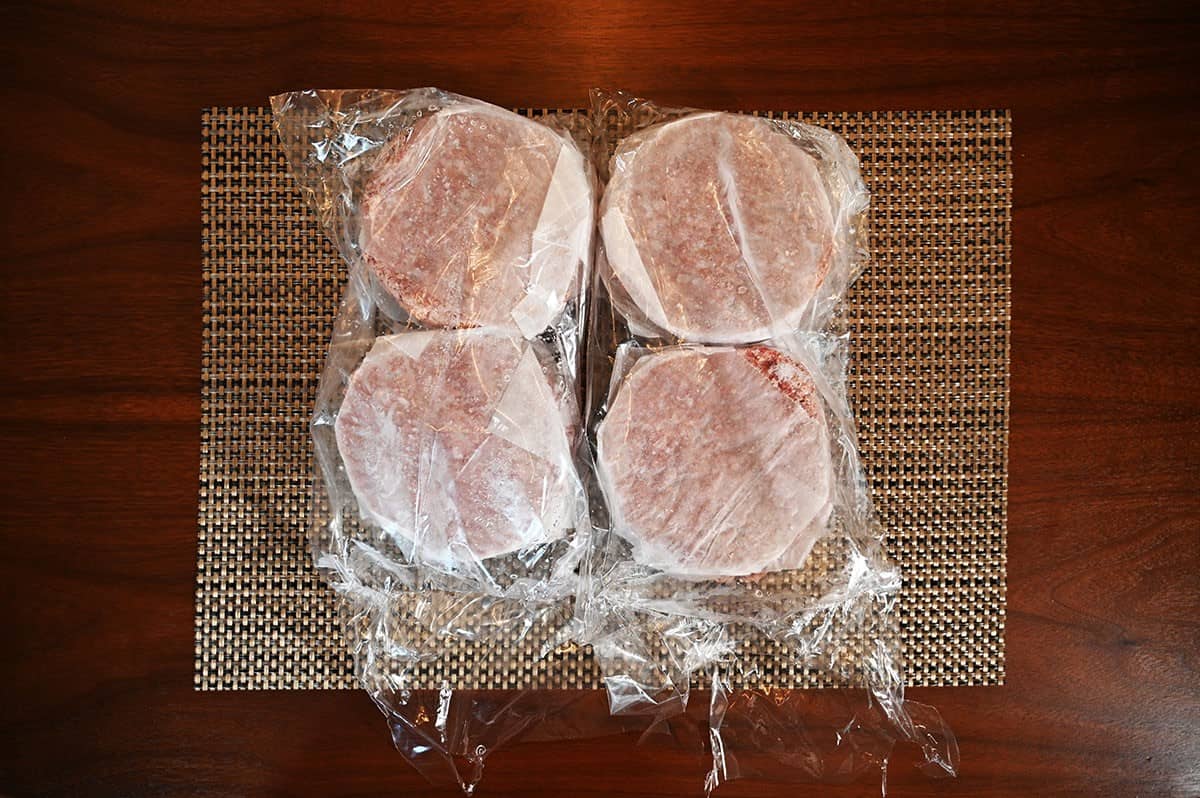 Convenience
The bison burgers come uncooked, frozen and in packs of six. The best before date it 11 months from the date I purchased the bison burgers and they need to be kept frozen until use.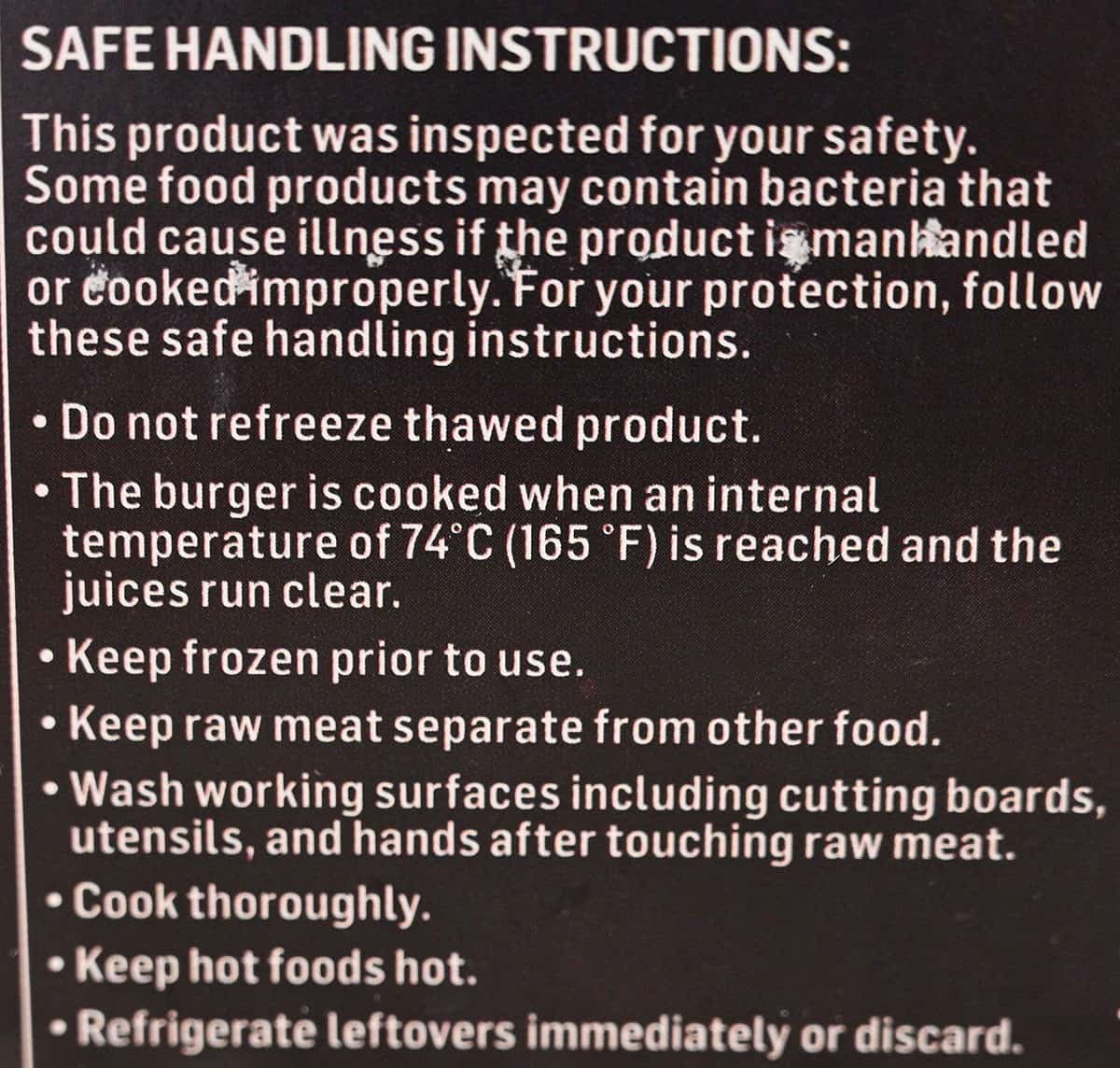 You can choose to grill or panfry the bison burgers, we barbecued ours without issue. Ensure that the internal temperature reaches 165 degrees Fahrenheit before eating so you don't get sick!

Nutrition
Calories
One burger is 270 calories, 21 grams of fat, zero grams of carbohydrates, zero grams of fibre, zero grams of sugar, 22 grams of protein and 410 milligrams of sodium. These are only about 50 calories and one gram of fat less than the Costco lean sirloin beef burgers which are the same size.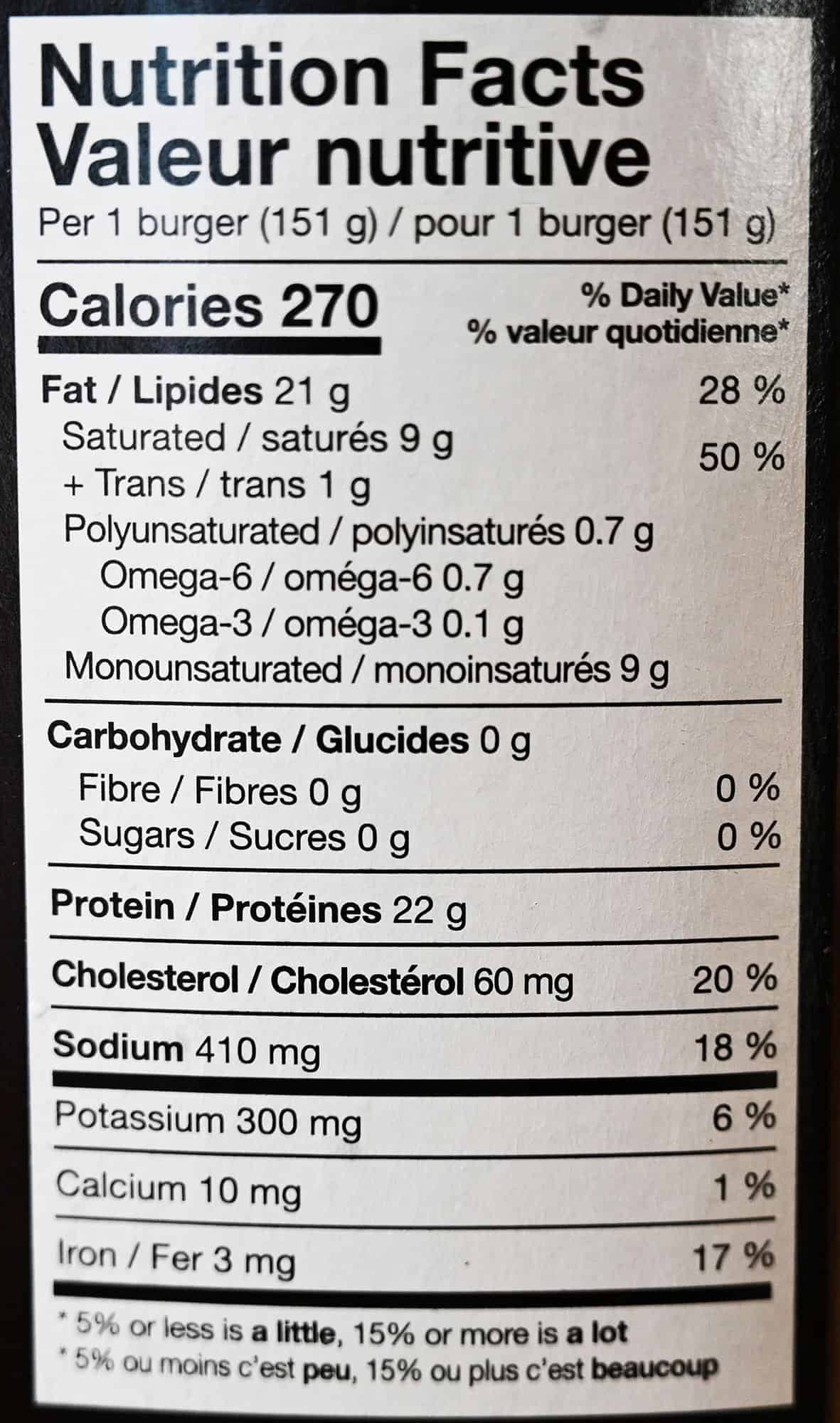 Ingredients
The ingredients list is short and sweet! They are already seasoned so no need to add your own seasoning and they're also gluten-free.

Scoring
Taste: 4/10 Not horrible but definitely not my favorite burger.
Cost: 7/10
Convenience: 6/10
Nutrition: 7/10
Overall
Walk on by!
I find these too gamey, dry and chewy, I wouldn't buy them again.
Have you tried bison? What do you think of it?
---
Please note that this review was not paid for or sponsored by any third party. This product was purchased by Costcuisine for the purpose of producing this review. The opinions in this review are strictly those of Costcuisine. Costcuisine is not affiliated with Costco or any of its suppliers. In the event that Costcuisine receives compensation for a post from the manufacturer of a product or some other third party, the arrangement will be clearly disclosed (including where the manufacturer of a product provides Costcuisine with a free sample of the product).