A beef tournedo is a "small filet of beef, usually cut from the tip of the tenderloin". If you're someone who enjoys steak, the Costco Dalisa Beef Tournedos might intrigue you. They're ready-to-grill, bacon-wrapped, seasoned round steaks that come individually packaged. The price isn't overly steep but does the taste make these worth buying? Find out below!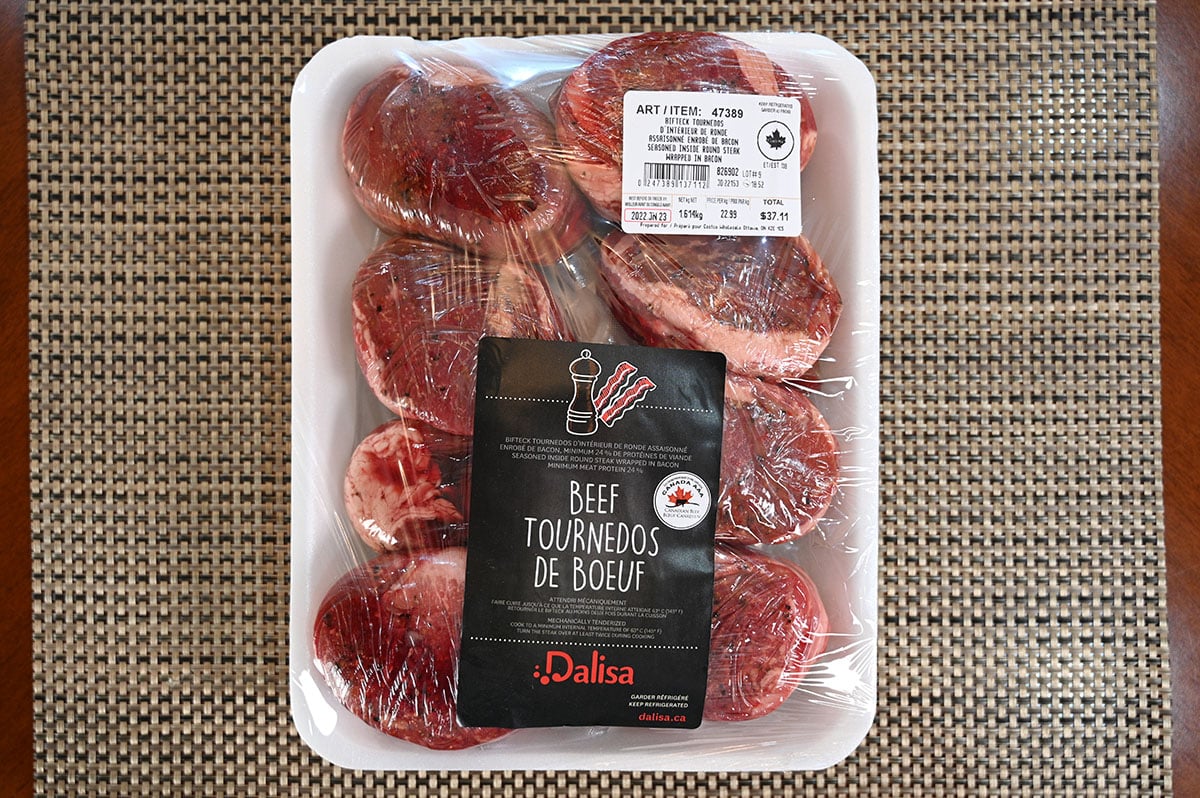 We went to Costco on the Friday before Father's Day and it was really busy with everyone getting their last-minute barbecue items. We were hosting my mom and dad so we picked up these Costco Dalisa Beef Tournedos. Both Sean and I enjoy bacon-wrapped filet but weren't sure if these would be nearly as good because they're made of round steak.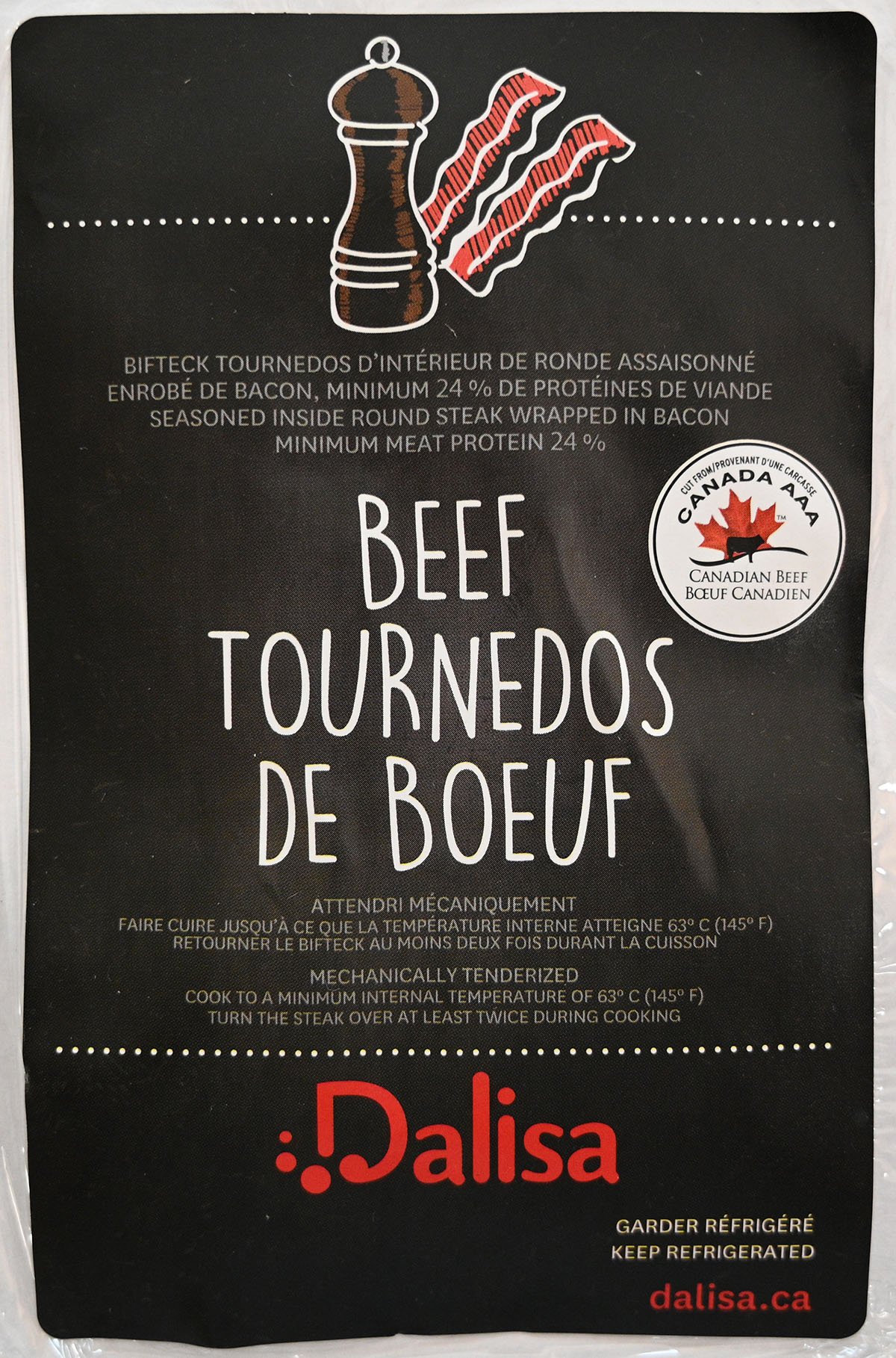 Some other kinds of meat from Costco that are ready for the grill are the Costco Belmont Meats Bison Burgers, Costco Beyond Meat Beyond Burgers, Costco Kirkland Signature Beef Polish Sausages, Costco Kirkland Signature Lean Sirloin Beef Patties, Costco Kirkland Signature All Beef Wieners and the Costco Kirkland Signature Stuffed Salmon.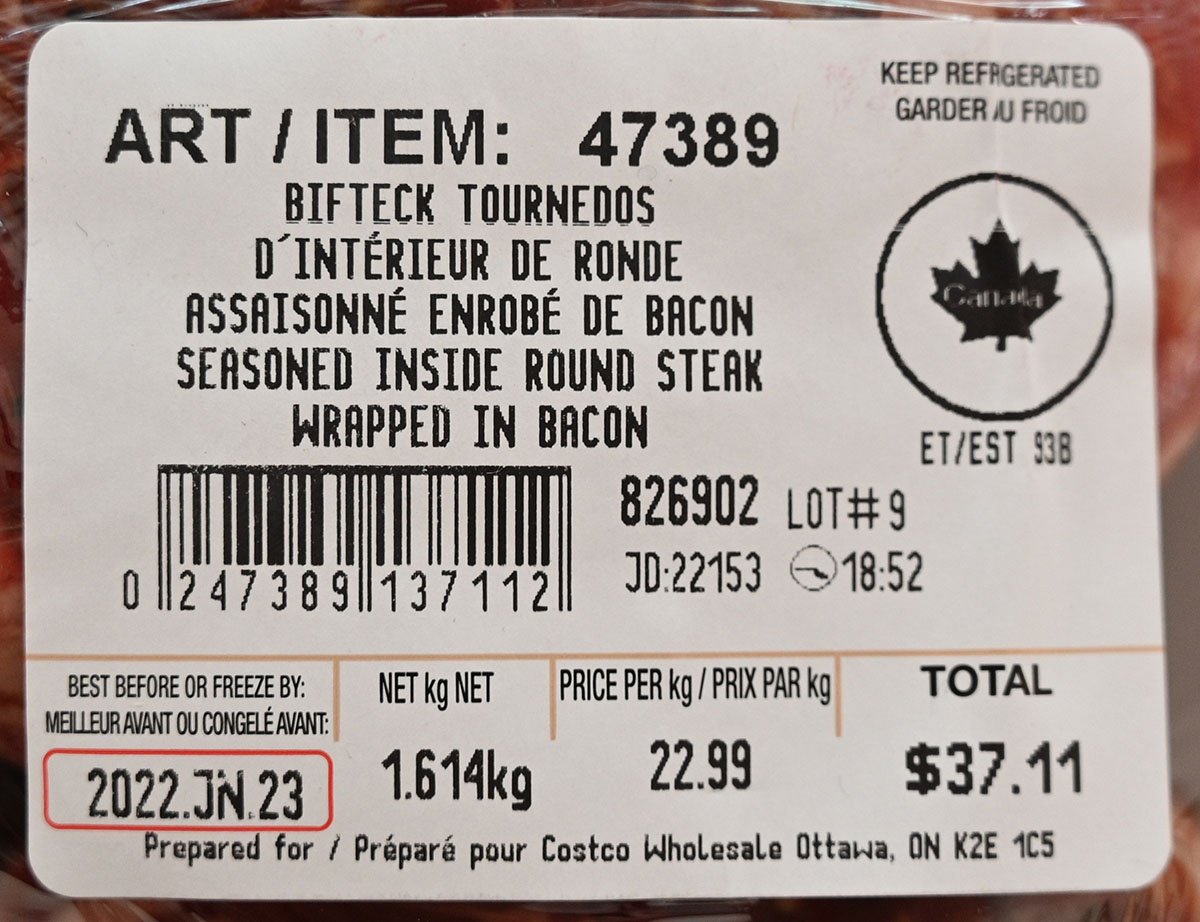 Location in Store
The beef tournedos are in the fresh deli section at Costco, near the other steaks.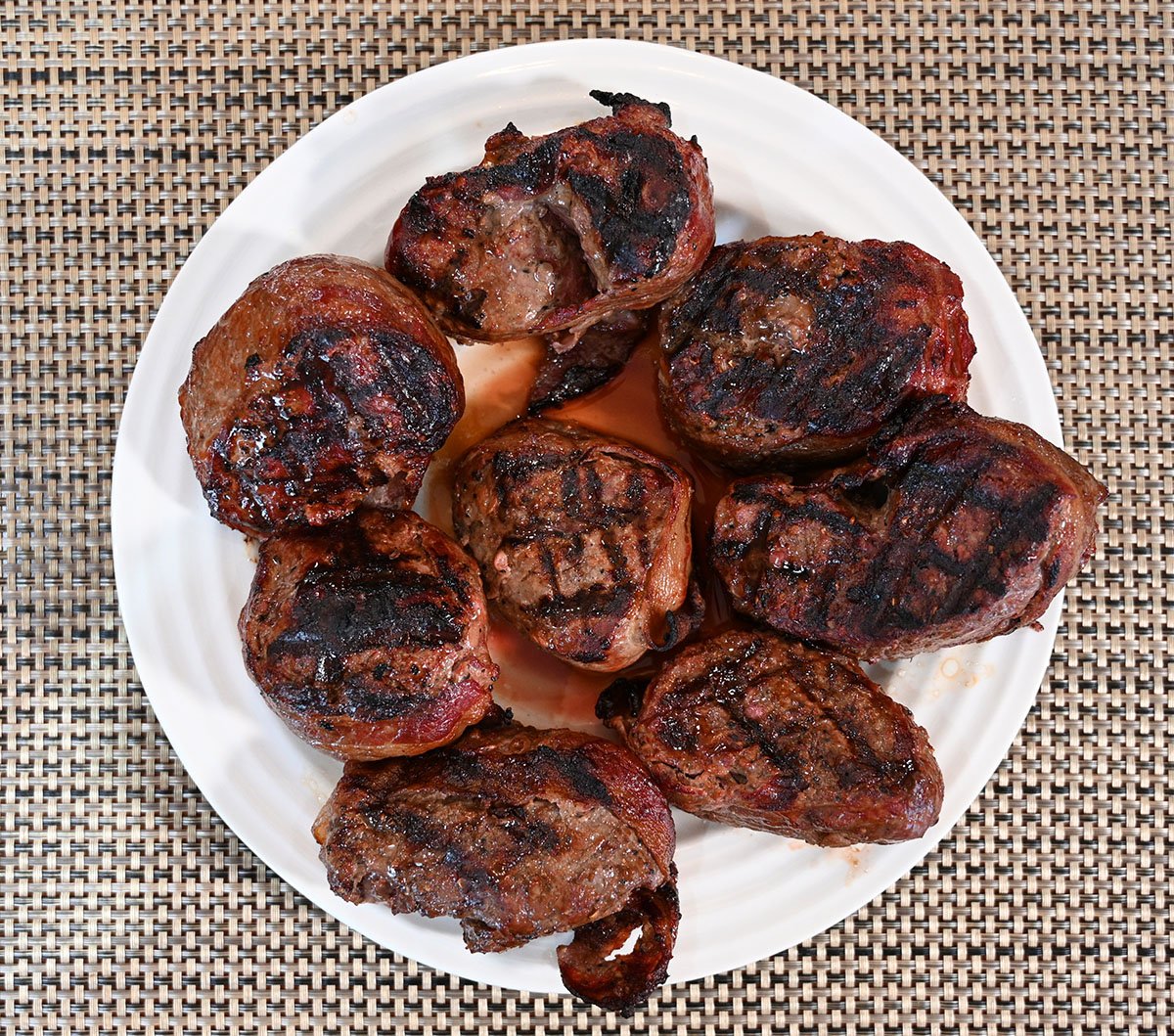 Taste
The first thing I notice about these steaks from Costco is that I don't love the seasoning used. At home, I just sprinkle a bit of Hys seasoning salt on my steaks. I found the seasoning a bit too sweet, it tastes like teriyaki to me and has a very strong flavor! The strength of the flavor makes me believe the steaks had to be marinaded.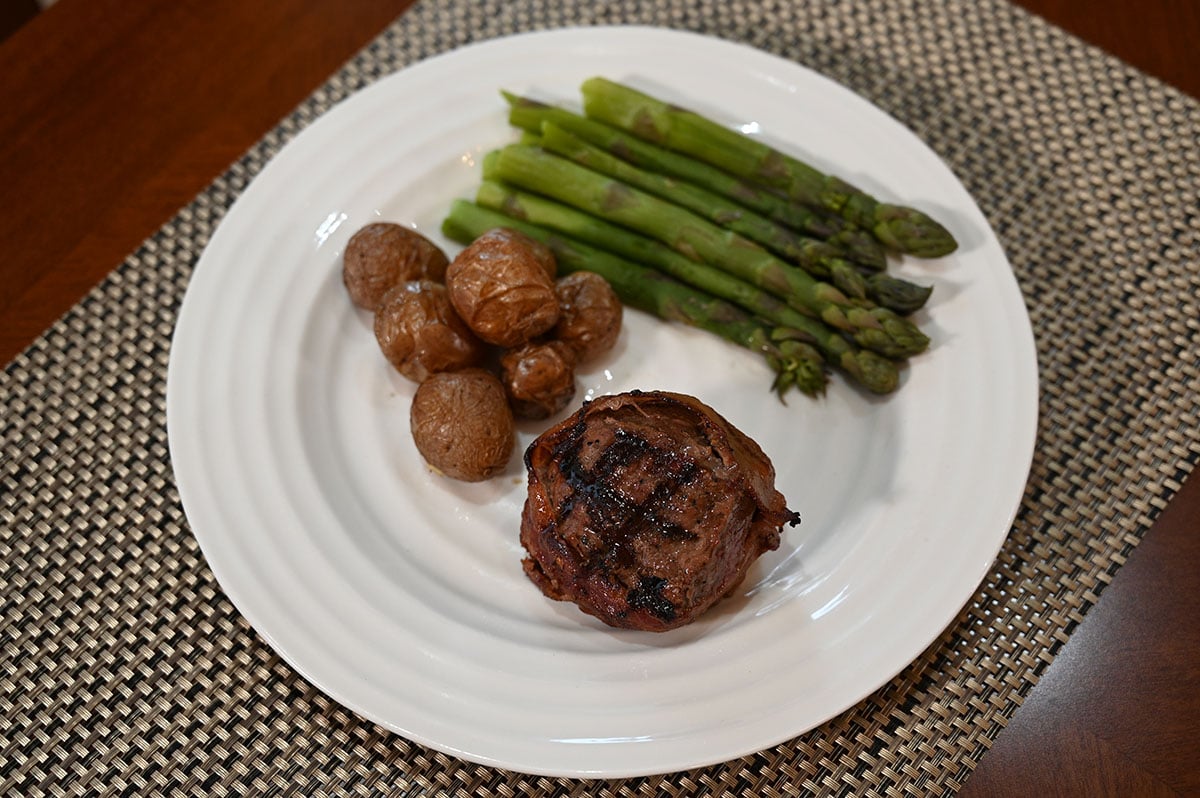 The steak seems a little tough but I don't notice a lot of fat and gristle in the beef tournedos. These are good, not great. I highly recommend you don't add extra seasoning to they're already full of flavor. Some individuals may like the seasoning used but I prefer my Hys.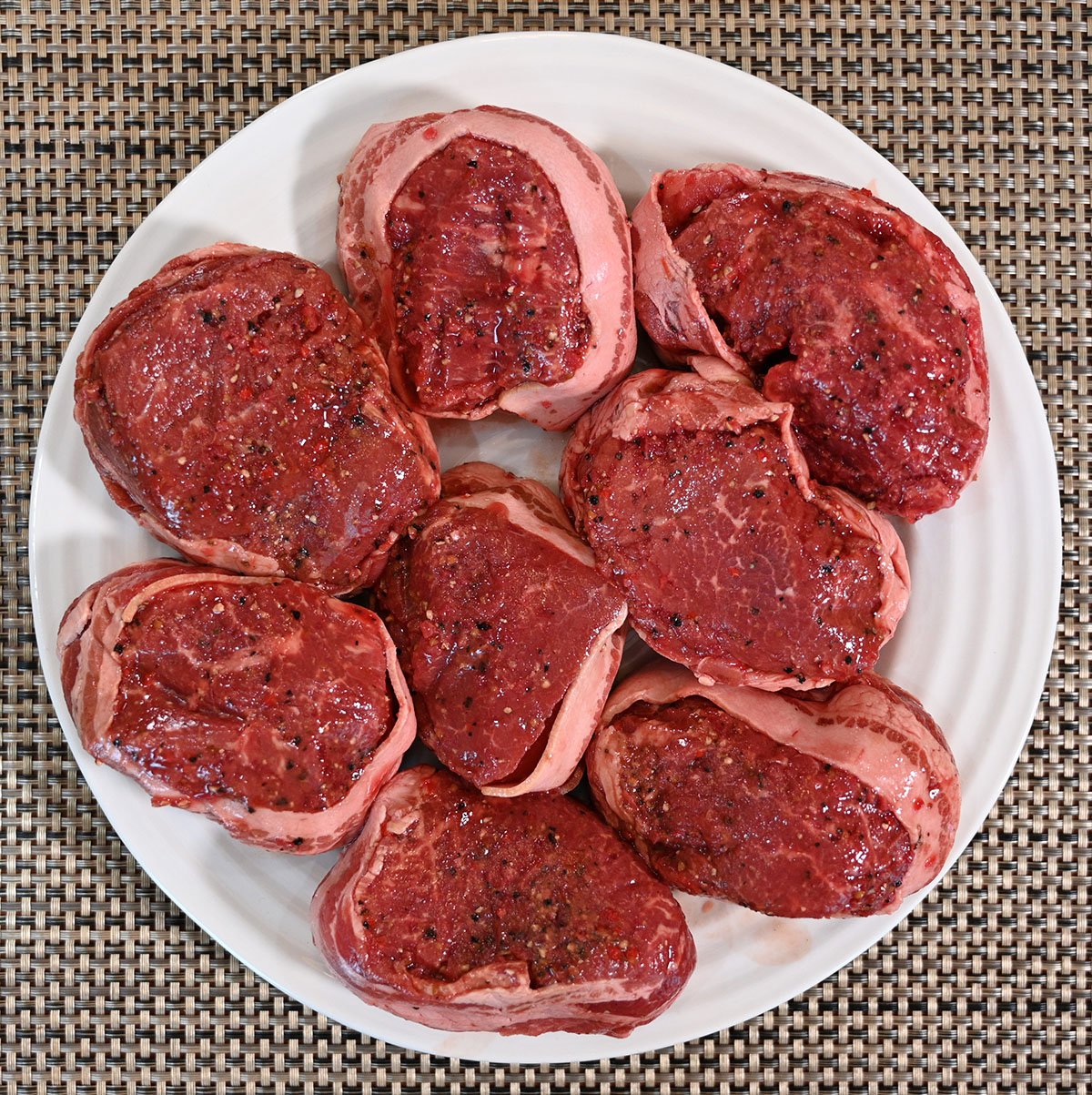 Cost
The price is actually very reasonable for bacon-wrapped steak. $37.11 Canadian for eight steaks. It is a cheaper cut, round steak instead of the filet we usually have with bacon.
Convenience
Each steak is individually wrapped so these are actually perfect for a one or two-person household or get-together. You can easily freeze any extra steaks in their packaging and the best before date was about six days from the date we purchased them. Because the steaks are already seasoned and bacon-wrapped the only work involved is cooking them.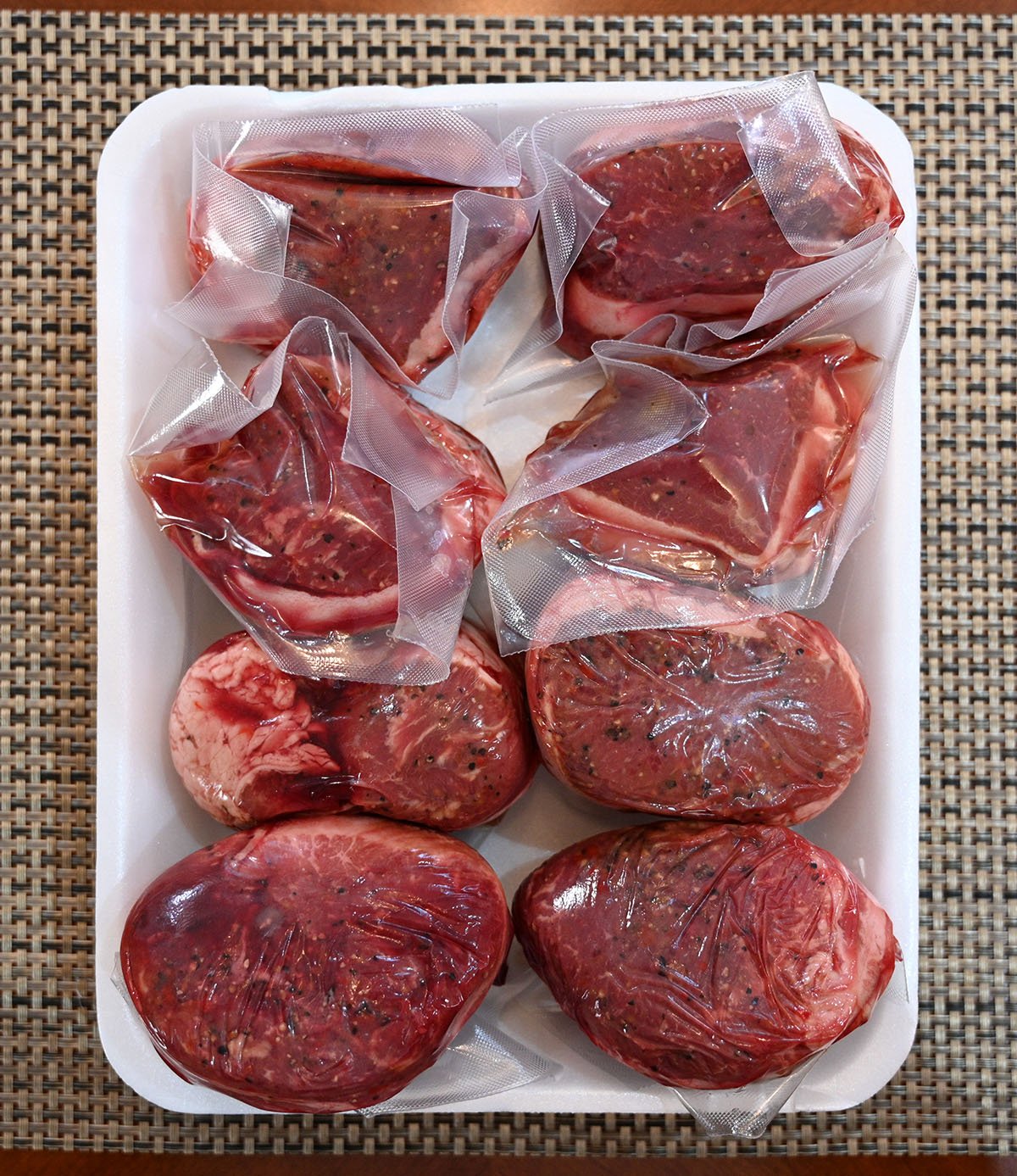 One thing we all noticed was how well the bacon stays attached to the round steak. Usually, we use toothpicks and it can be difficult for the steak to stay on. With these, the bacon is attached without any toothpicks and just stayed together perfectly before and after grilling.

To prepare the steaks you can grill them or cook them in a cast-iron skillet. We barbecued them and it was easy to achieve a medium-well cook on them.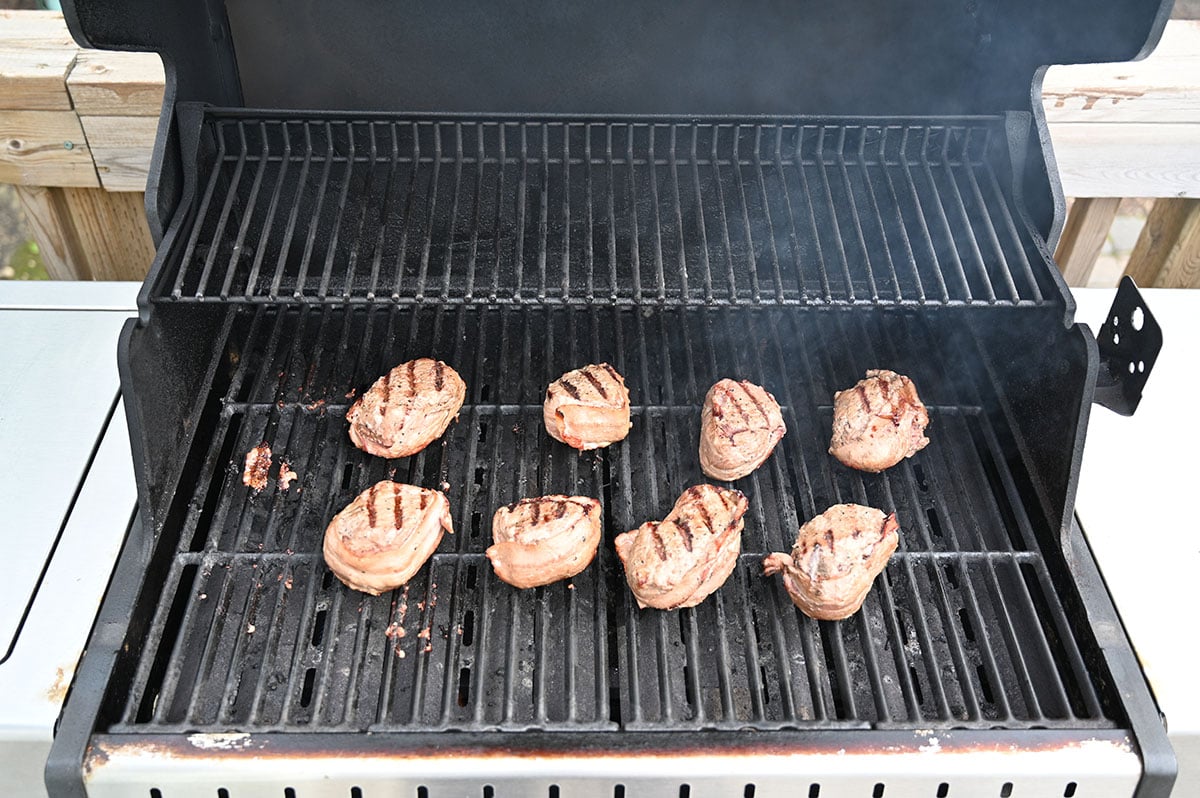 Nutrition
Calories
One steak is 260 calories, 11 grams of fat, three grams of carbohydrates, zero grams of fibre, one gram of sugar, 37 grams of protein and 540 mg of sodium. The amount of fat per tournedo isn't as much as I expected and I already knew they'd be high in sodium due to how much they're seasoned.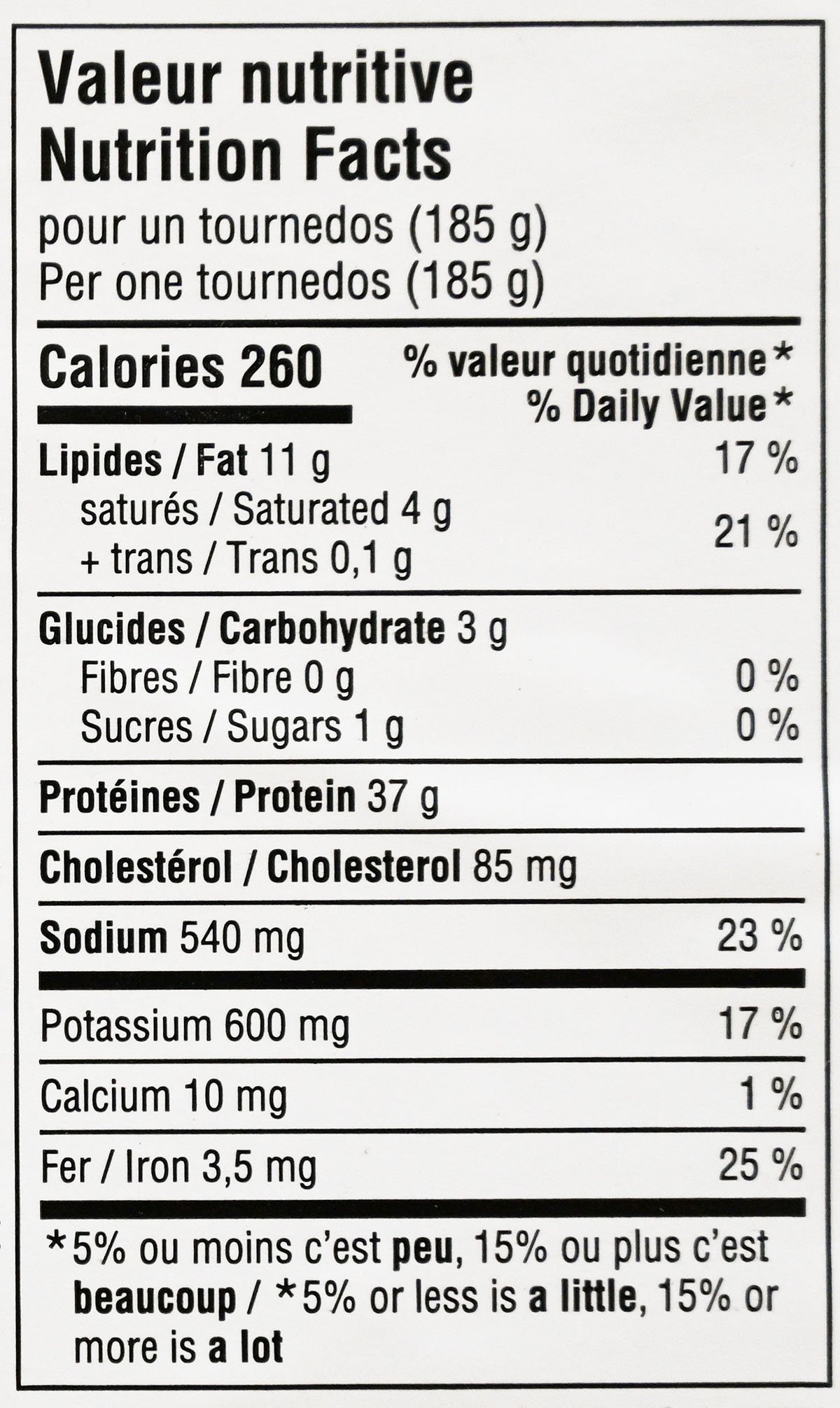 Ingredients
The ingredients list is straightforward, bacon, beef and seasoning and canola oil. Costco Dalisa Beef Tournedos are gluten-free as well as dairy-free and I believe keto-friendly. I know that people have differing opinions on whether beef and bacon is really unhealthy, we enjoy both in our house but not all the time.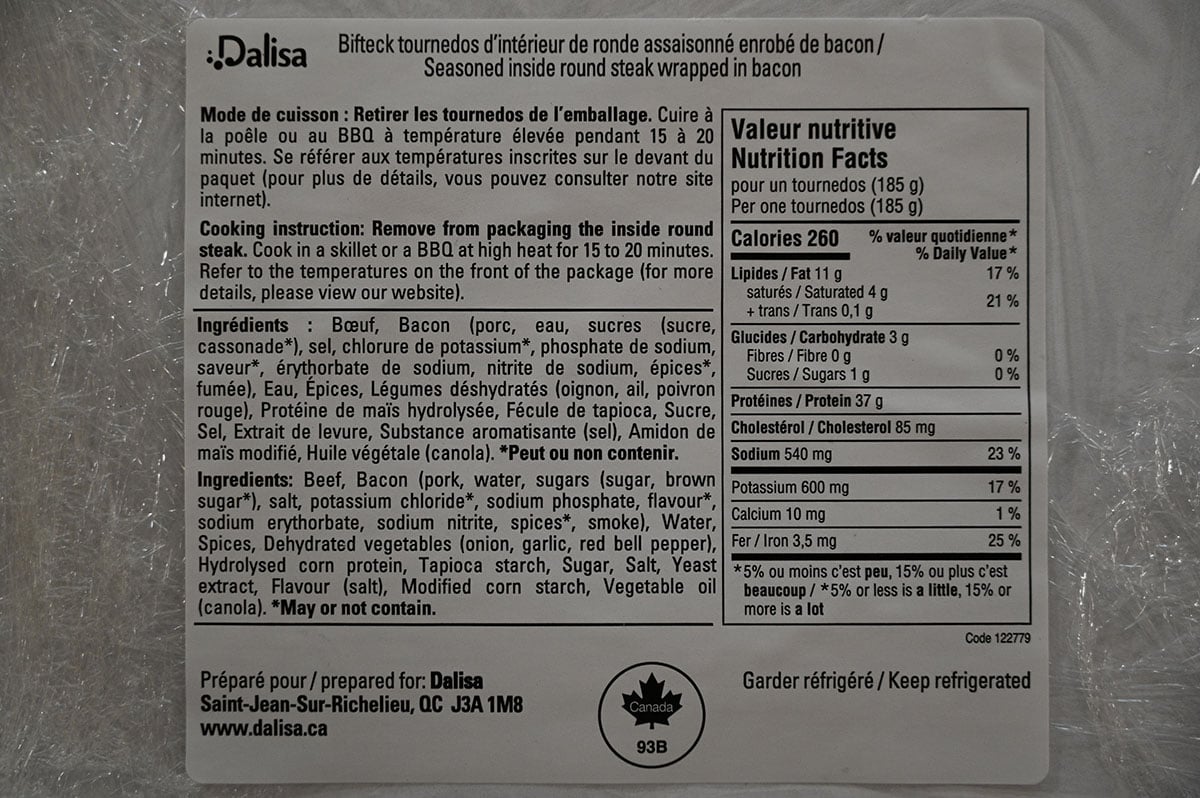 Scoring
Taste: 7/10
Cost: 8.5/10
Convenience: 8/10
Nutrition: 6.5/10
Overall
Walk on by!
I wouldn't buy these again, I like seasoning my own steak and did not like the seasoning on these. These aren't overpriced but for a similar cost I could buy the strip loin from Costco.
If you tried these, let me know what you thought!
---
Please note that this review was not paid for or sponsored by any third party. This product was purchased by Costcuisine for the purpose of producing this review. The opinions in this review are strictly those of Costcuisine. Costcuisine is not affiliated with Costco or any of its suppliers. In the event that Costcuisine receives compensation for a post from the manufacturer of a product or some other third party, the arrangement will be clearly disclosed (including where the manufacturer of a product provides Costcuisine with a free sample of the product).