Do you enjoy a $1.50 hot dog after your Costco trip? Well these are them!
Please note that this review was not paid for or sponsored by any third party. The opinions in this review are strictly my own. I am not affiliated with Costco or any of its suppliers. I am just a fan of the company. I write these honest reviews to help my fellow shoppers.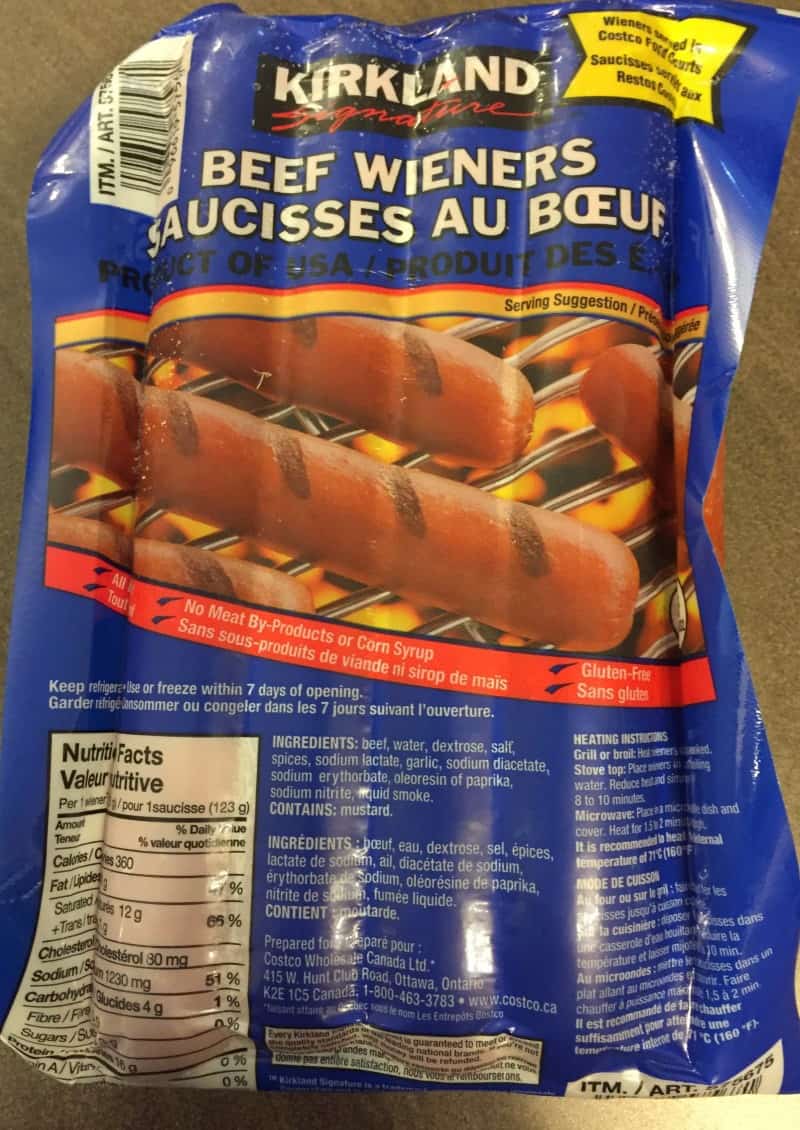 Barbecue season is the best season if you ask me!
I love barbecue food! I crave it all winter and feel slightly sad if I don't have at least two nights of barbecue food per week during the summer. Sean and I do a lot of hot dogs and a lot of hamburgers. We purchase the same hot dogs and burgers over and over again. I decided I must post Sean's favorite hot dogs for anyone wanting to make the hot dog fans they know very happy!
Have you ever had a Costco 1.50 hot dog? Well these are them. I do not eat these regularly but Sean enjoys 3 at a time. Yes. 3.
The good news about these? They taste great, they are full of flavor and the casing is very soft, so none of that tough chewy casing. Basically if you're looking for a well-seasoned, beef hot dog that reminds you of a stadium style dog or one you could get at a carnival, this is it. Sean and pretty much any man I know, all love these. They are also super popular with kids! The cost is extremely reasonable as well.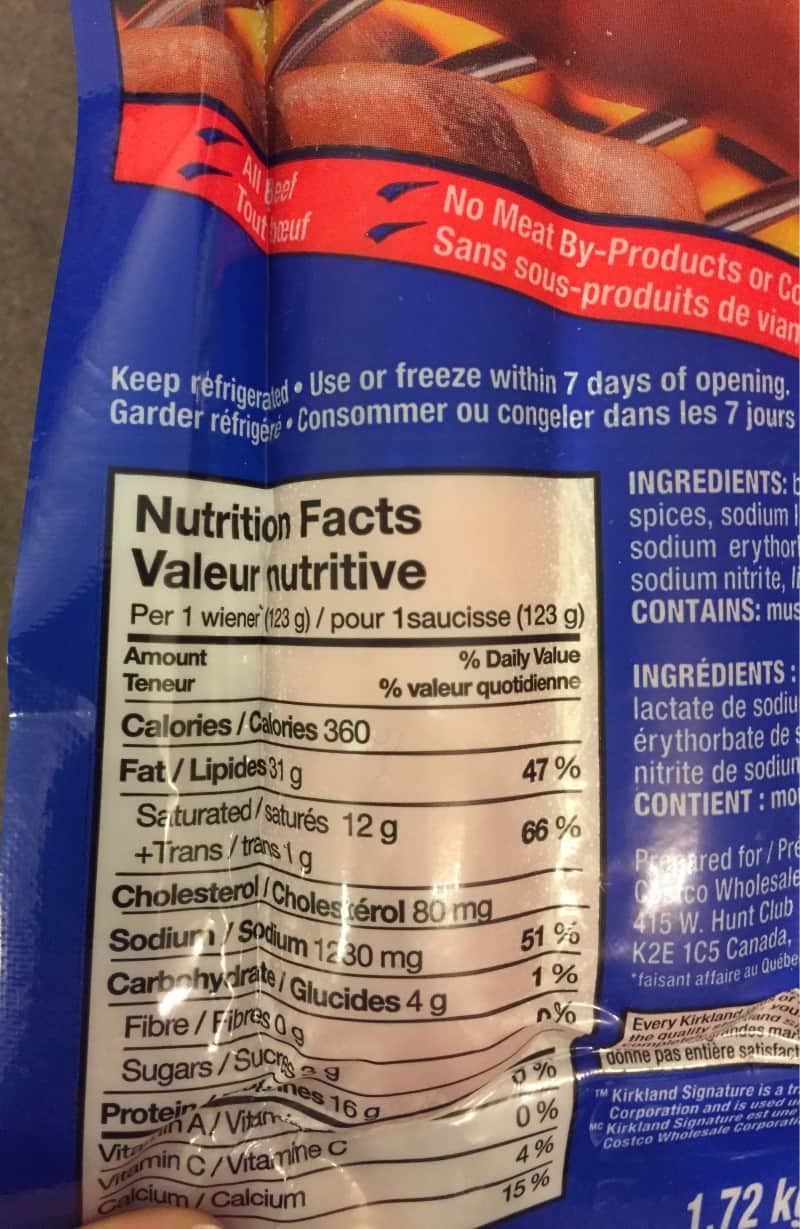 There's a dark side to this beloved hot dog. They are pretty bad for you. I am all for eating EVERYTHING in moderation so do not change your post-Costco hot dog treat after reading this. These hot dogs are not organic or natural in any way but one good thing is the first ingredient is beef. One hot dog is 360 calories, a whopping 31 grams of fat, 12 grams of saturated fat and they are super high in sodium, one dog has basically your total sodium allowance for the day.
If you are a hot dog fan, the taste is ALL there when it comes to these, they are delicious. The fat and salt probably definitely contribute to the tastiness. I recommend eating these in moderation like having it to look forward to after you waited in line at Costco for an hour. Due to the cost I also recommend these if you are serving a large group of people. I do not recommend one individual eating these regularly, like daily.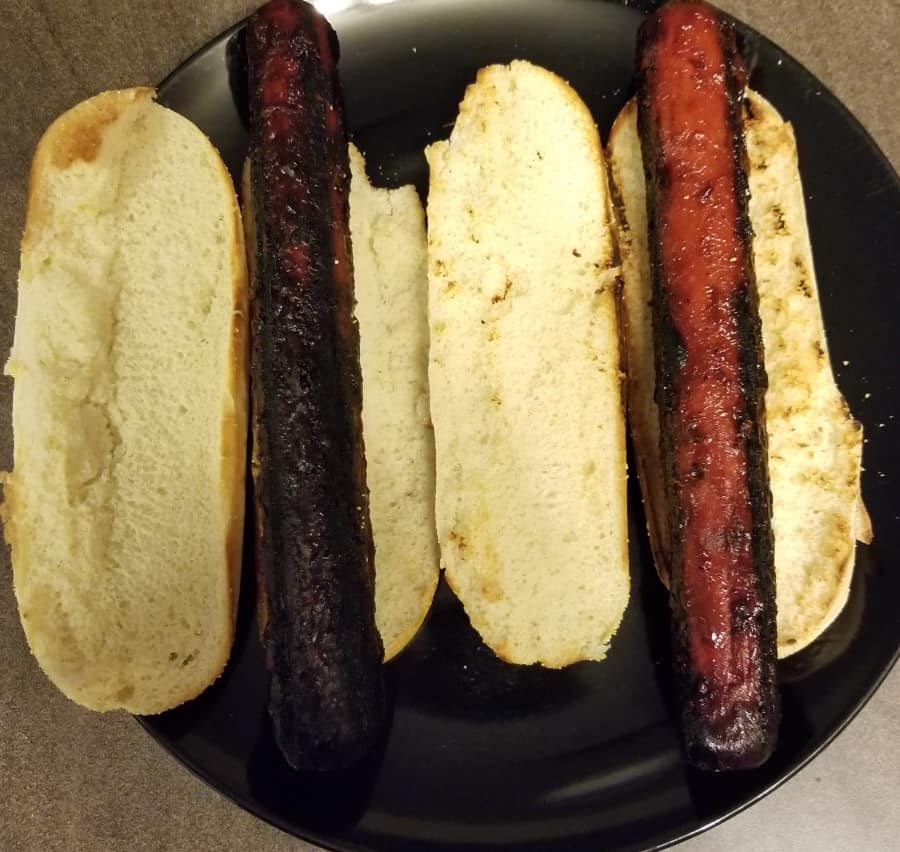 Nutrition: 0.5/10 (I gave it 0.5 due to the 16 grams of protein per dog)
Taste: 8/10
Convenience: 8/10 (comes in a big pack so we have to freeze ours, requires cooking, but it has directions for microwave)
Cost: 9/10 ($13.99 Canadian for a 15 pack and these are BIG hot dogs)
Do you have these during your regular Costco runs? How do you feel about the Polish dog being taken off the menu?