Light and airy, not very sweet and much different than New York-style cheesecake!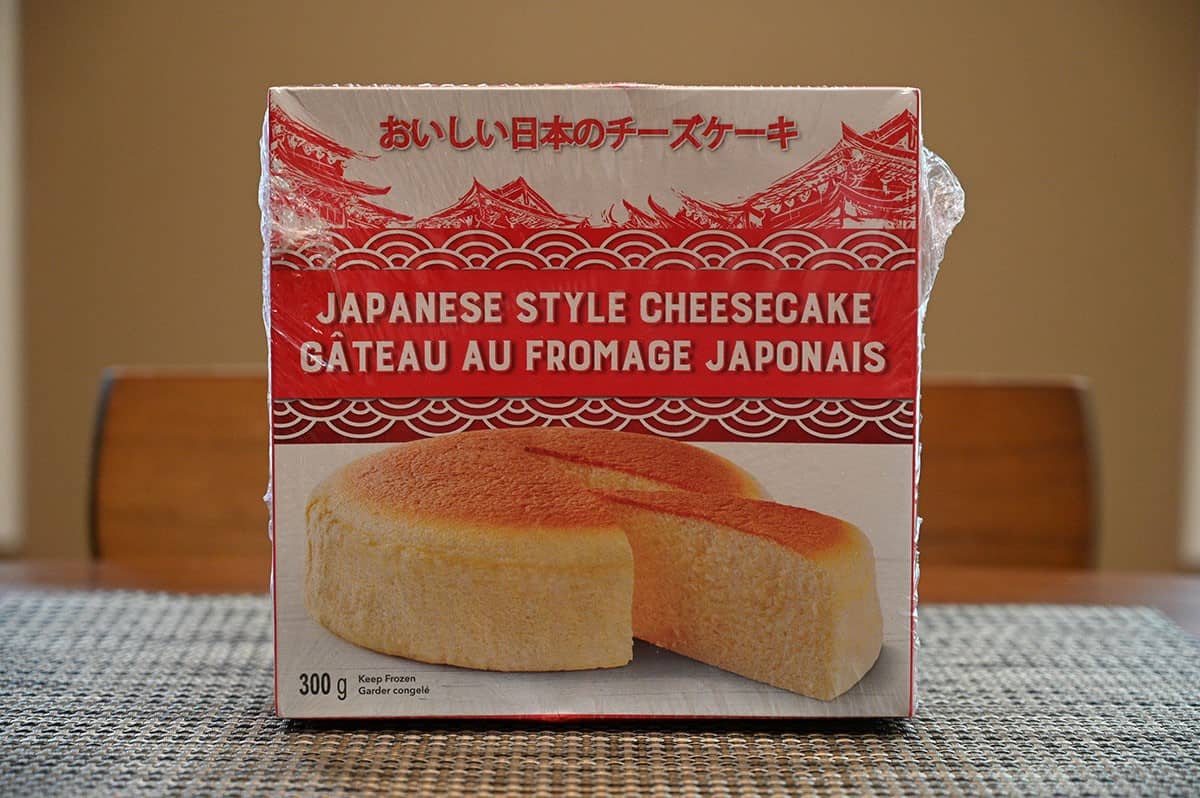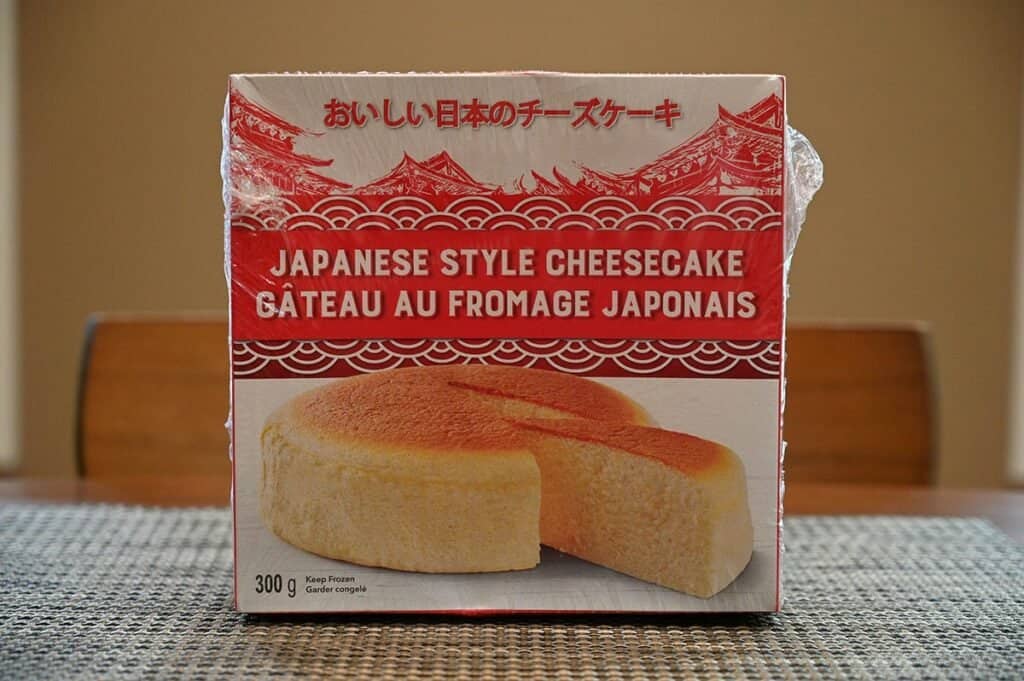 Today I'm reviewing the Costco Delcato Japanese Style Cheesecake. I found this on a recent visit to Costco and really wanted to try it. I like cheesecake but I've never tried a Japanese-style cheesecake.
My Costco always carries the Costco Kirkland Signature New York Style Strawberry Cheesecake which I think is a pretty popular dessert at Costco. My go-to cake from Costco is the Costco Kirkland Signature Tuxedo Cake which I have done a Youtube video review for.
I also really like the Costco Kirkland Signature Tiramisu Cake which I also did a Youtube video review on. My Costco stopped selling the large celebration slab cakes and instead have the Costco Kirkland Signature Chocolate Celebration Cake. They also carry a vanilla celebration cake if chocolate isn't your thing.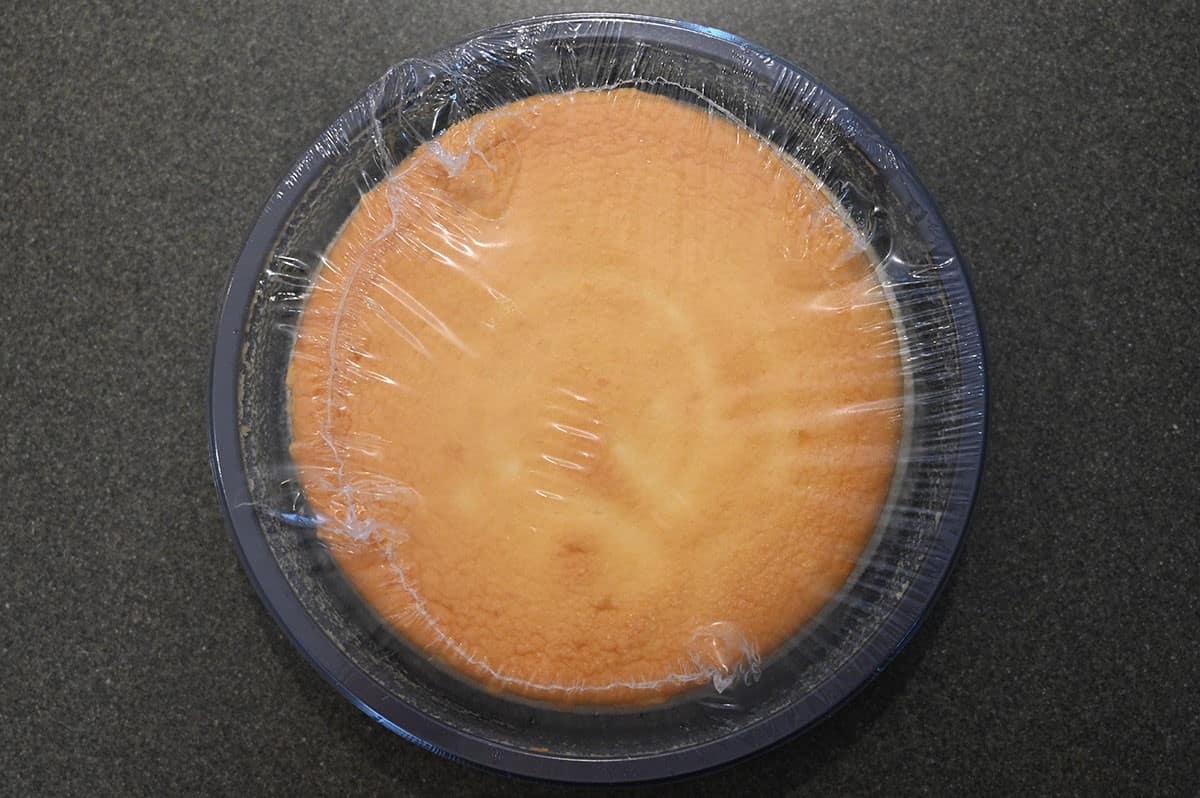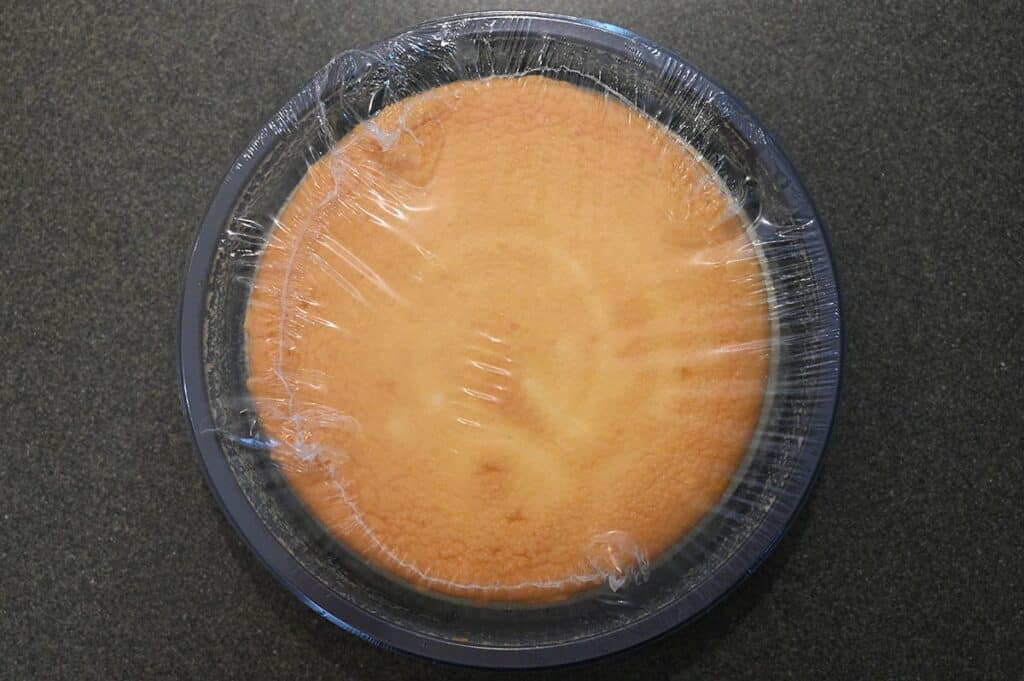 Location in Store
You can find the cheesecake in the freezer aisle at Costco and the item number is 1488158.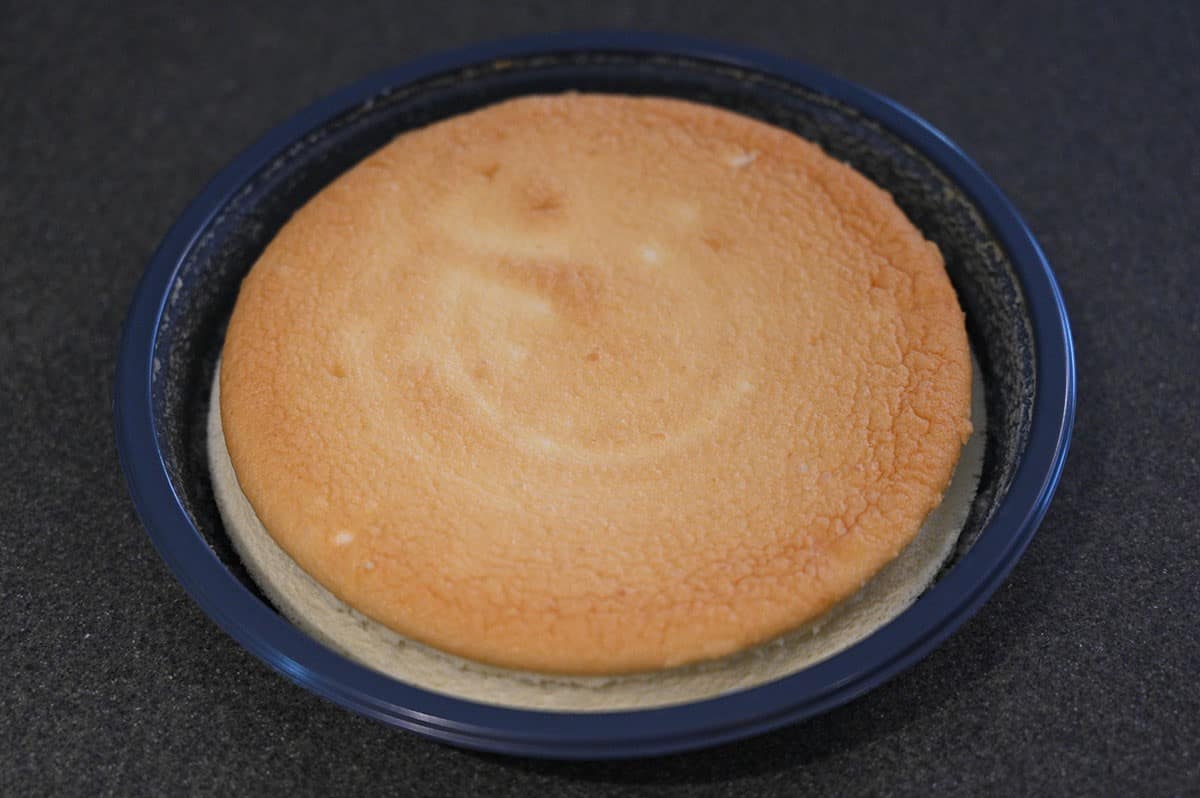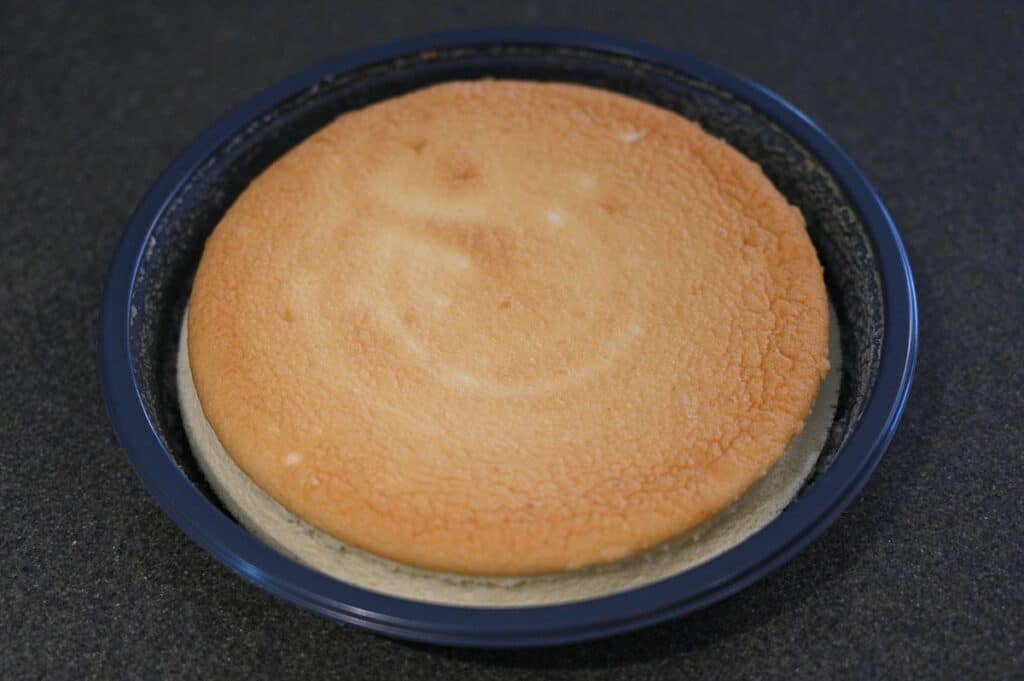 Taste
This Japanese-style cheesecake from Costco is like a hybrid between a cheesecake and an angel food cake. It's very light and airy. The texture is much less dense than cheesecake I've had before.
There's not a ton of flavor in this cheesecake. Additionally, it's not very sweet and definitely is less sweet than New York-style cheesecake. Subsequently, I recommend adding some kind of topping to the cheesecake. A berry coulis, some chocolate sauce or even caramel. I topped mine with the Costco Vonbee Passion Fruit Honey Puree and it was a perfect combination.
One thing the Costco Delcato Japanese Style Cheesecake is lacking is that cheesy flavor you find in other cheesecakes. The cream cheese flavor is very muted which might be a good thing for those that don't usually gravitate towards cheesecake.
My husband and I both agreed that while this cheesecake is moist it's much less moist than regular cheesecake that we're used to.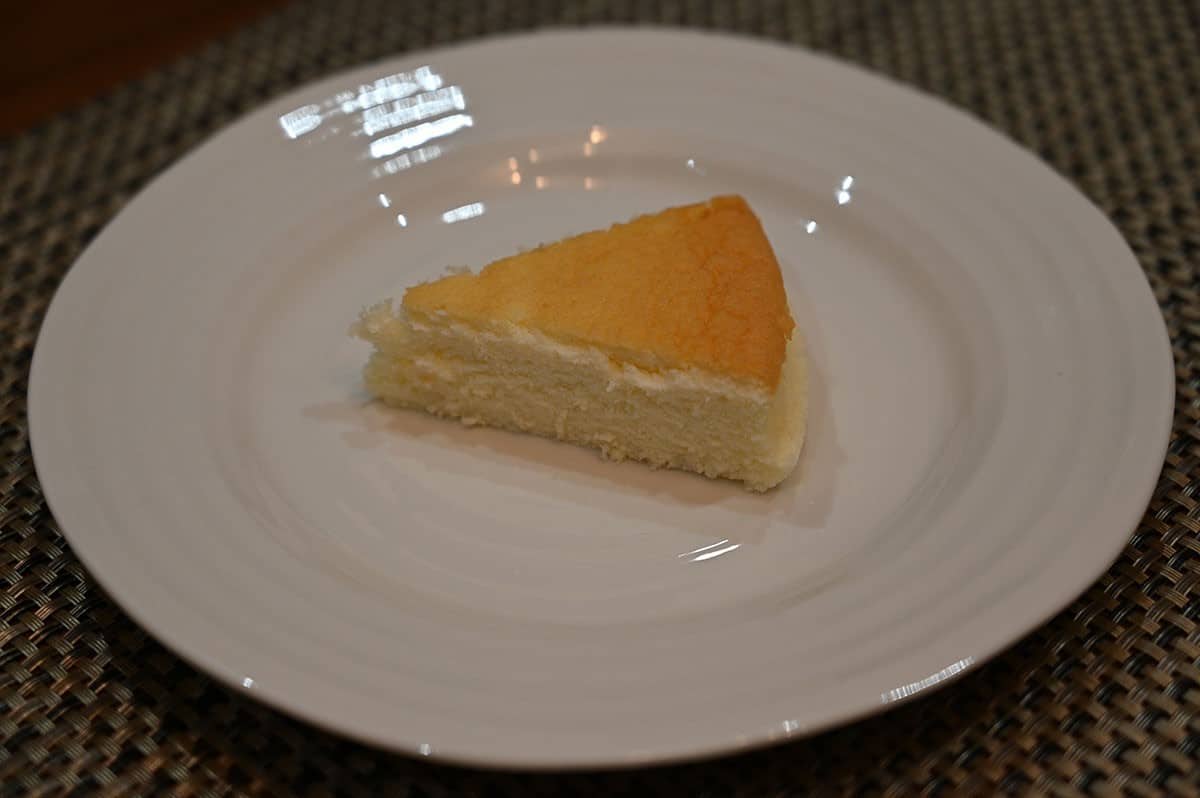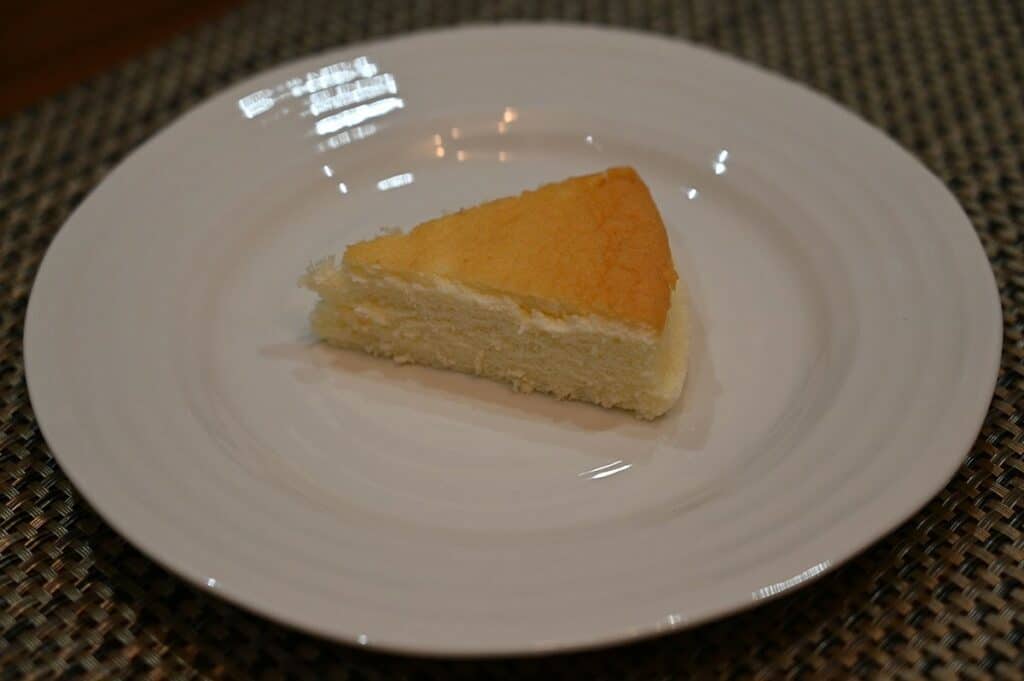 Cost
I paid $13.89 Canadian for the box of two cheesecakes, which isn't really that expensive. The cheesecakes aren't big but you don't need a big piece to feel satisfied.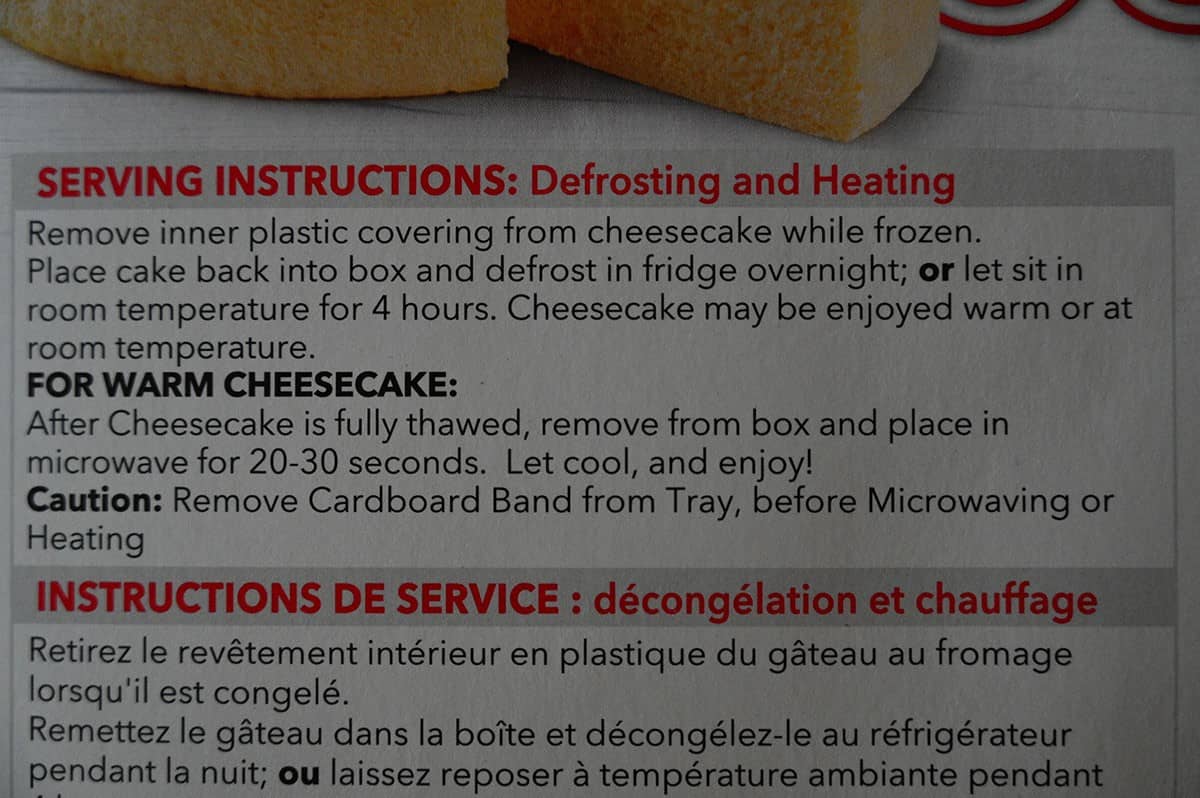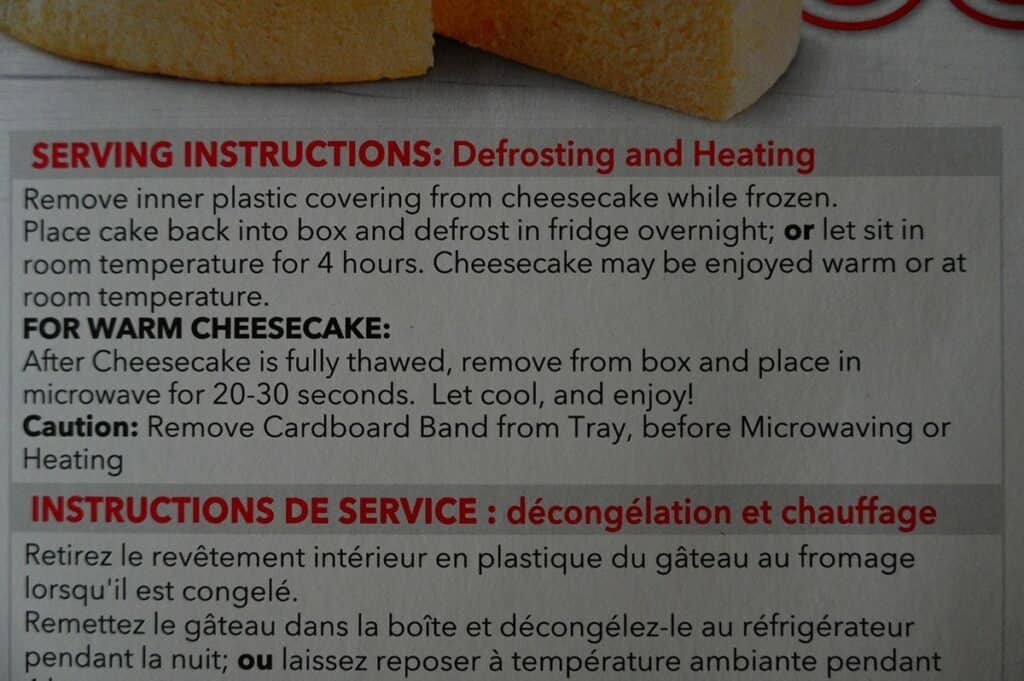 Convenience
The cheesecake needs to be kept in the freezer until you're ready to eat it. The package recommends enjoying the cheesecake either warm or at room temperature but not cold. I always like my cheesecake cold but maybe that's weird?
To get your cheesecake ready to eat, remove the plastic packaging on the cheesecake while frozen and then pop it in the fridge to defrost overnight. If you forgot to take the cheesecake out of the freezer the night before you want to have it, you can also defrost it at room temperature for four hours.
To have the cheesecake warm you can microwave the cheesecake for 20 to 30 seconds. We tried this for one piece and didn't really love the texture of warm cheesecake but that might be because we're not used to having warm cheesecake.
The best before date on the cheesecake is about four months from the date we purchased the cheesecake.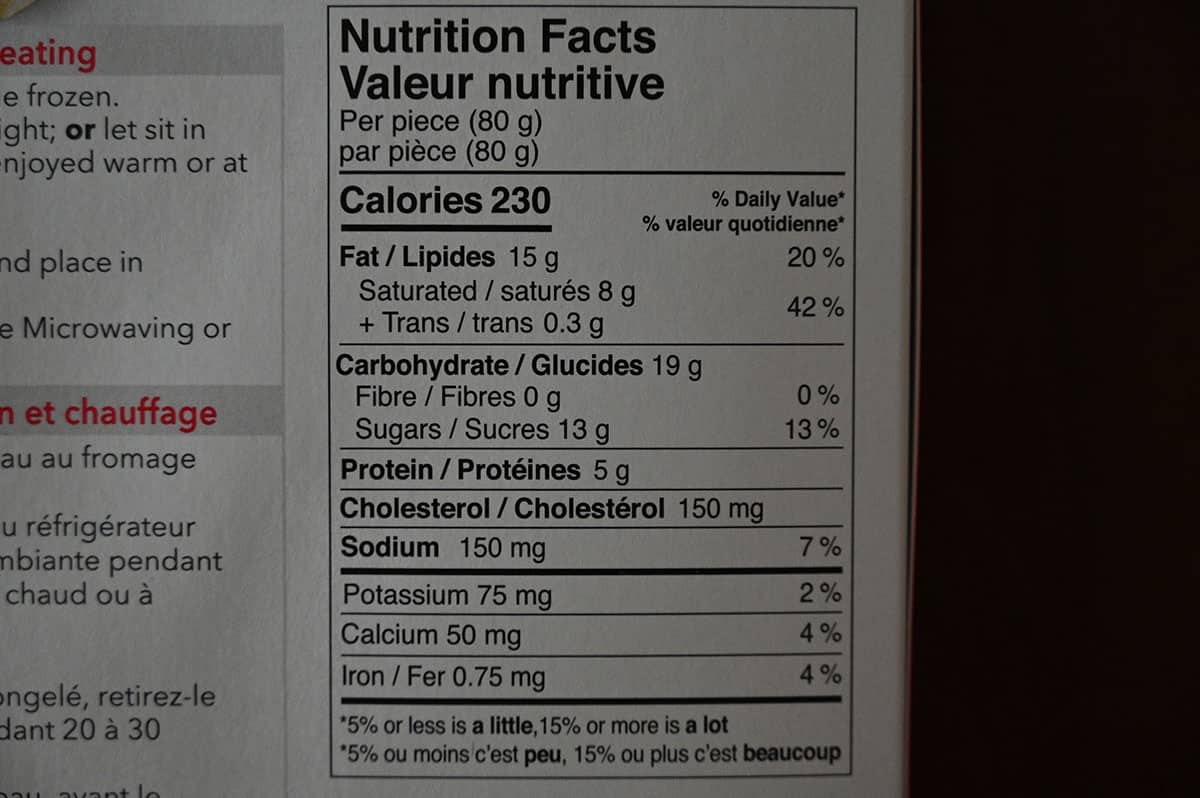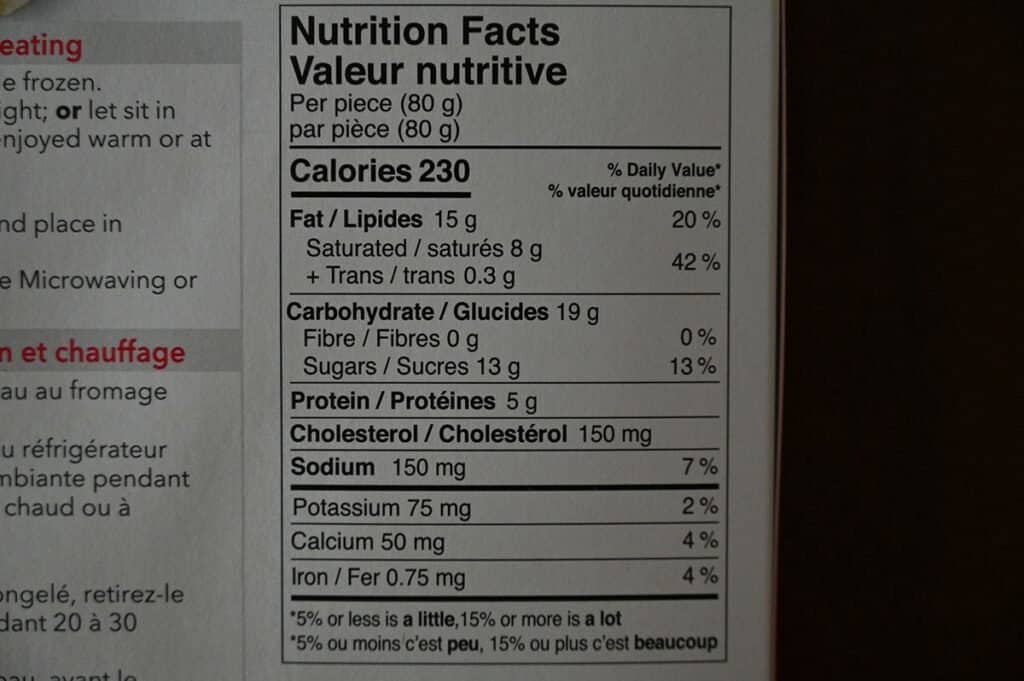 Nutrition
Calories
One 80 gram piece is 230 calories, 15 grams of fat, 19 grams of carbohydrates, 13 grams of sugar, five grams of protein and 150 mg of sodium. This isn't the worst dessert you could have in terms of nutrition facts. The calories and carbohydrates aren't that high and the amount of sugar is reasonable! You also get five grams of protein which is good for a dessert.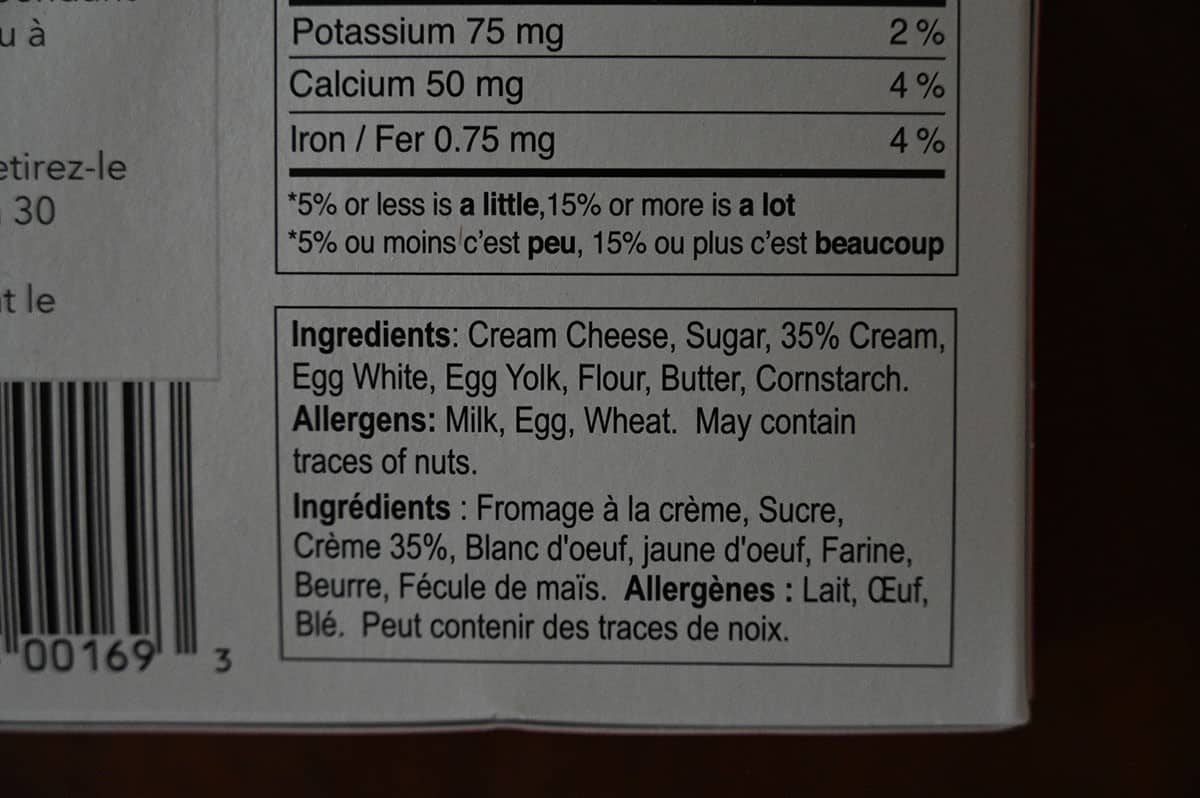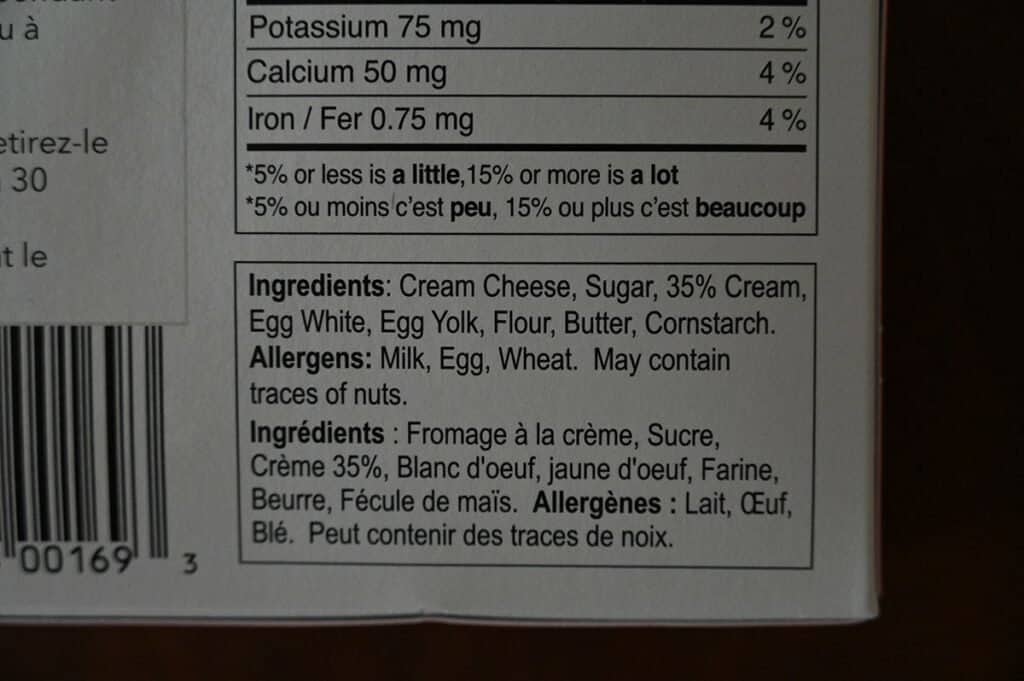 Ingredients
I actually really love how short and full of recognizable foods the ingredients list is! There's no weird-sounding chemicals or additives which I really like to see!
Scoring
Taste: 6.5/10
Cost: 7/10
Convenience: 10/10
Nutrition: 2/10
Overall
Give it a try!
If you're a cheesecake fan and want to try something a bit less sweet, you might really enjoy this.
Have you tried Japanese-style cheesecake? What did you think of it?
---
Please note that this review was not paid for or sponsored by any third party. This product was purchased by Costcuisine for the purpose of producing this review. The opinions in this review are strictly those of Costcuisine. Costcuisine is not affiliated with Costco or any of its suppliers. In the event that Costcuisine receives compensation for a post from the manufacturer of a product or some other third party, the arrangement will be clearly disclosed (including where the manufacturer of a product provides Costcuisine with a free sample of the product).