Costco shoppers seem to love E&C's Organic Heavenly Hunks Oatmeal Dark Chocolate Cookies. They're basically gluten-free, vegan cookies. Now, the same company has come out with a bag containing single-serving packages of miniature versions of these cookie-like chunks in birthday cake and oatmeal chocolate flavors! Are the Heavenly Hunk Minis only worth picking up if you need a cookie that's gluten-free and/or vegan, or can they compete with regular cookies too?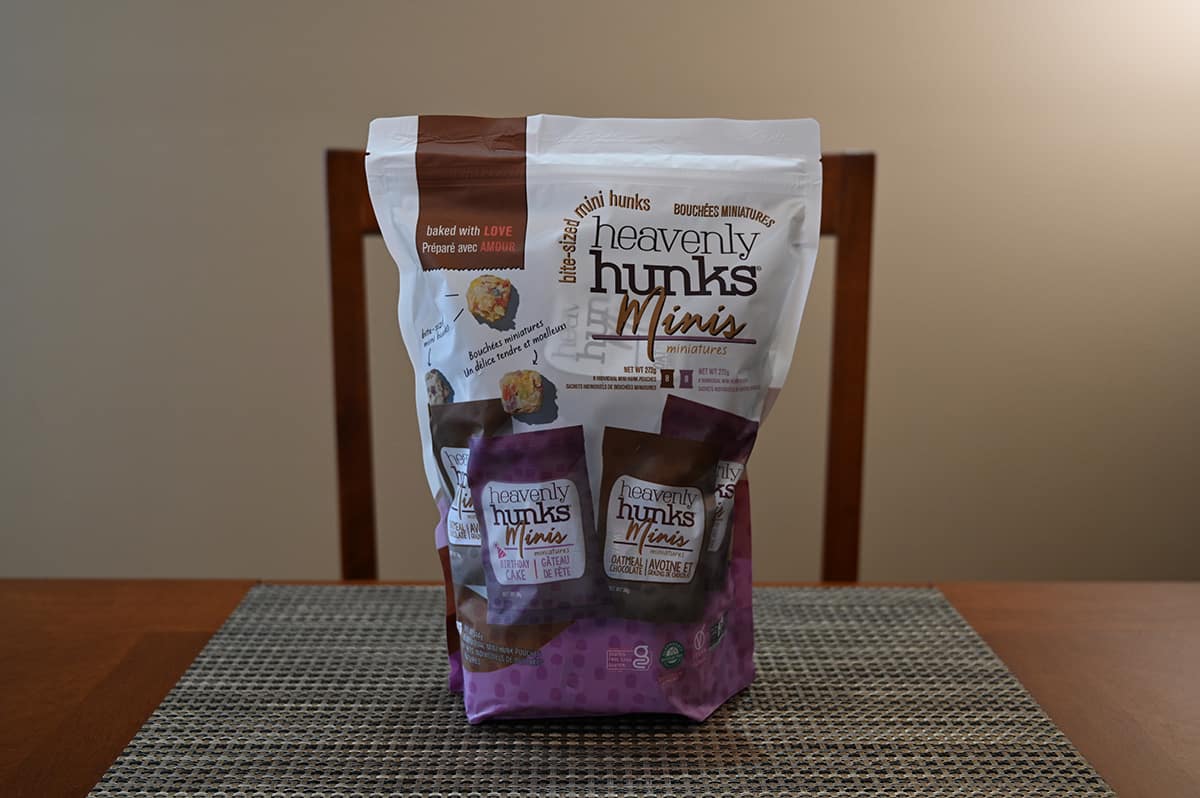 It's been a few years since I've tried and reviewed the E&C's Organic Heavenly Hunks from Costco but I remember liking them. When I saw this bag of a mini version including a new birthday cake flavor I wanted to try them!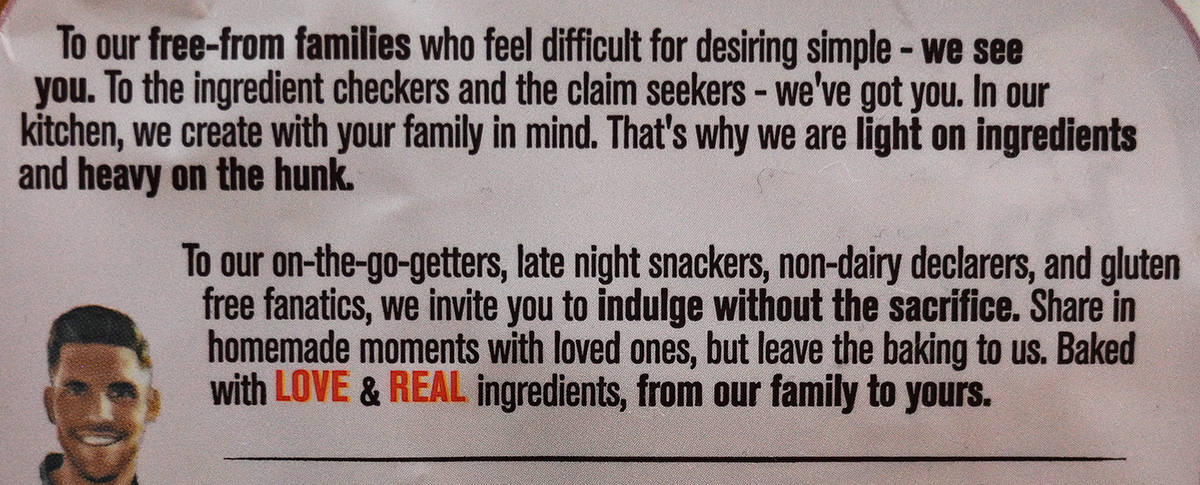 Similar sweet snacks are the Kirkland Signature Mini Chocolate Chip Cookies, Made Good Red Velvet Mini Cookies, Highkey Mini Cookies, Made Good Granola Minis, Made Good Chocolate Chip Granola Bars, Universal Bakery Aussie Bites, Jojo's Dark Chocolate Bites and the Ozery Seedwise Keto Clusters.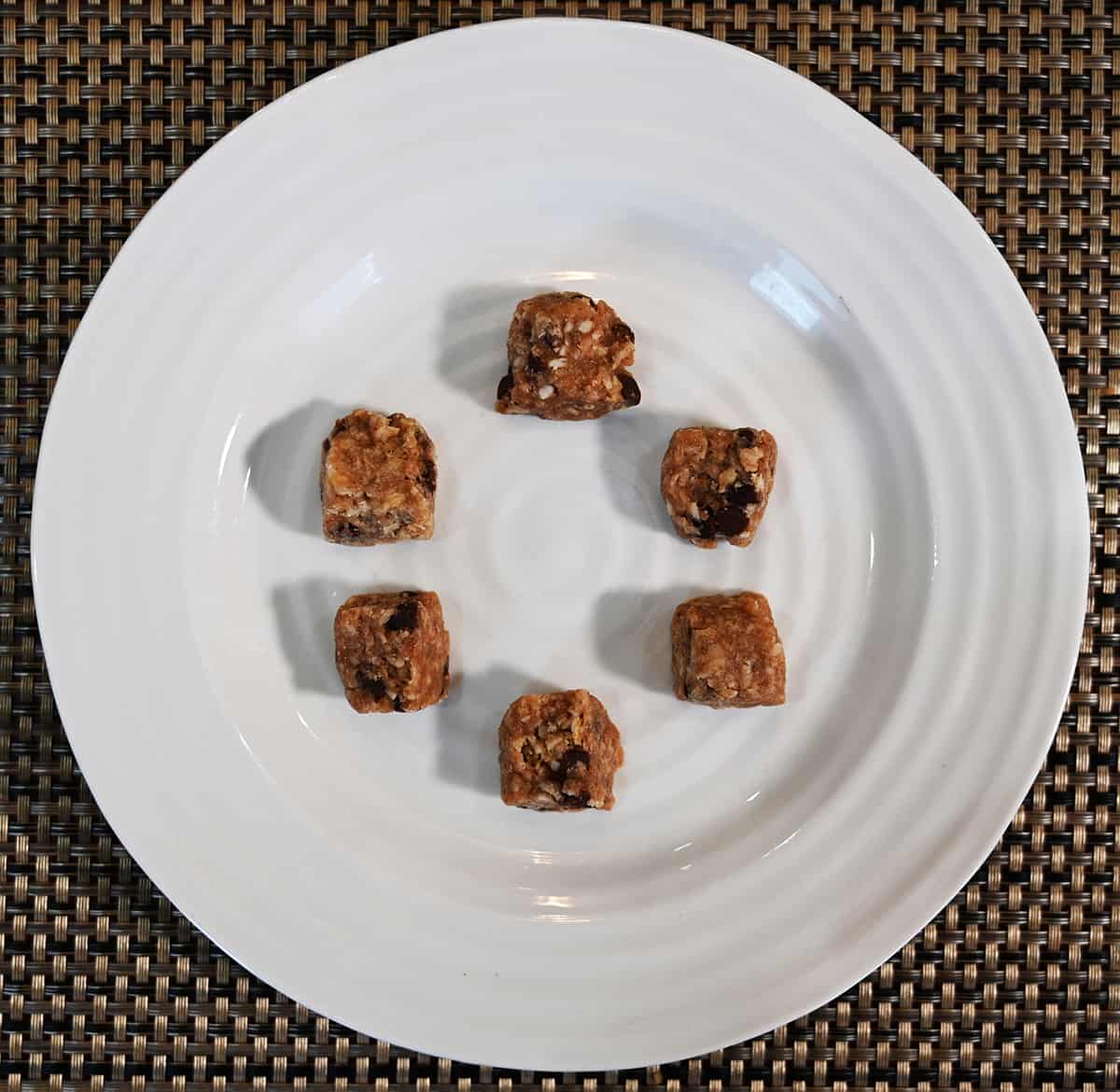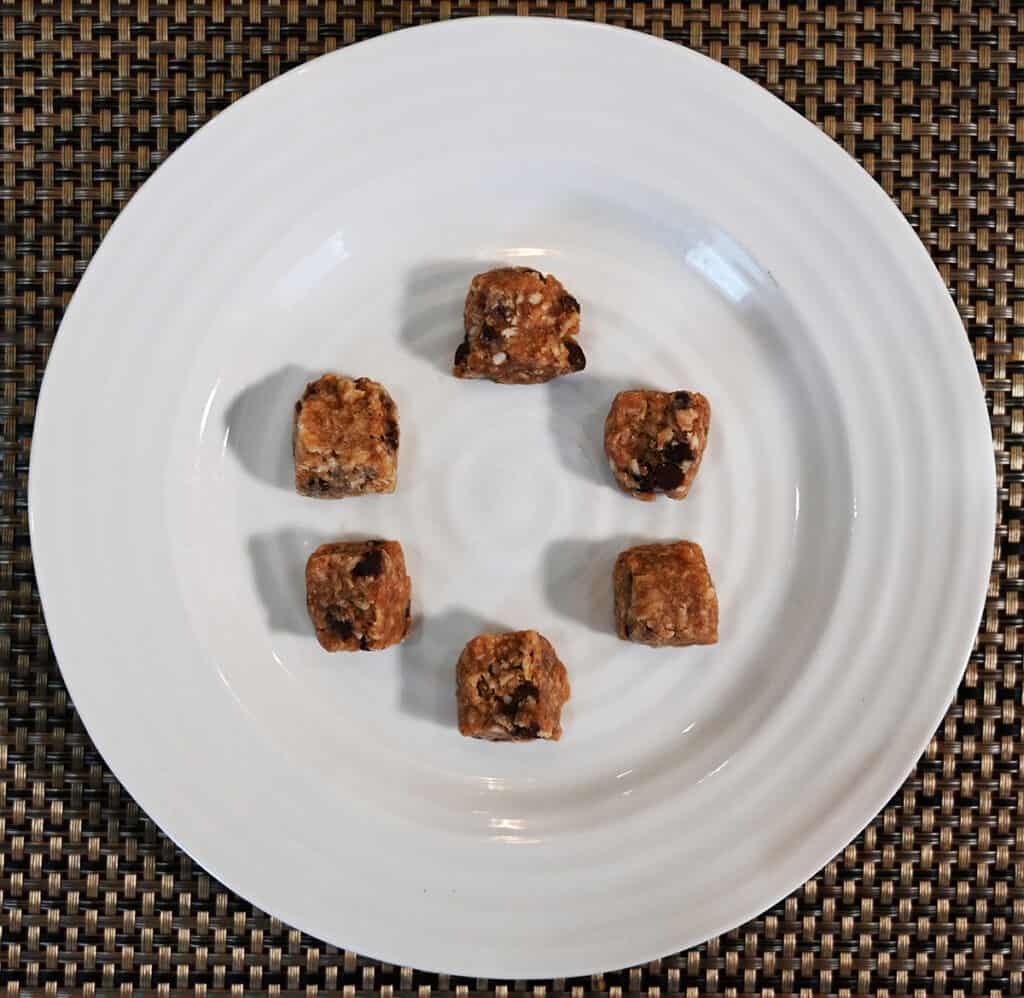 Location in Store
You can find these mini heavenly hunks in the snack section near the front of the store. The item number is 1694720.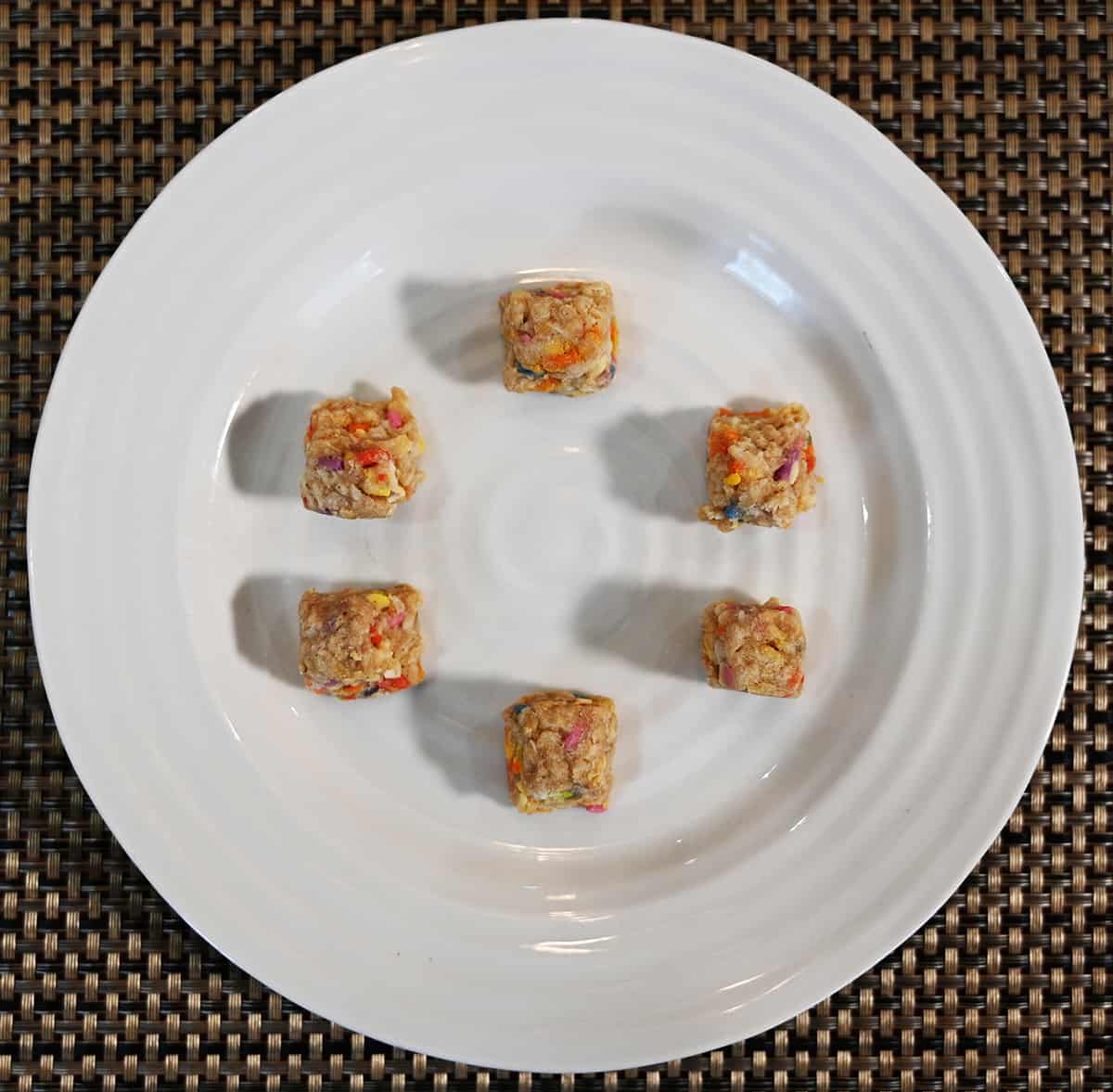 Taste
The oatmeal chocolate is my favorite of the two, it tastes like a mixture between a chocolate chip granola bar and a cookie, it's sweet and there's a decent amount of chocolate chips in each bite, I also enjoy the added shredded coconiut. The texture is soft and chewy.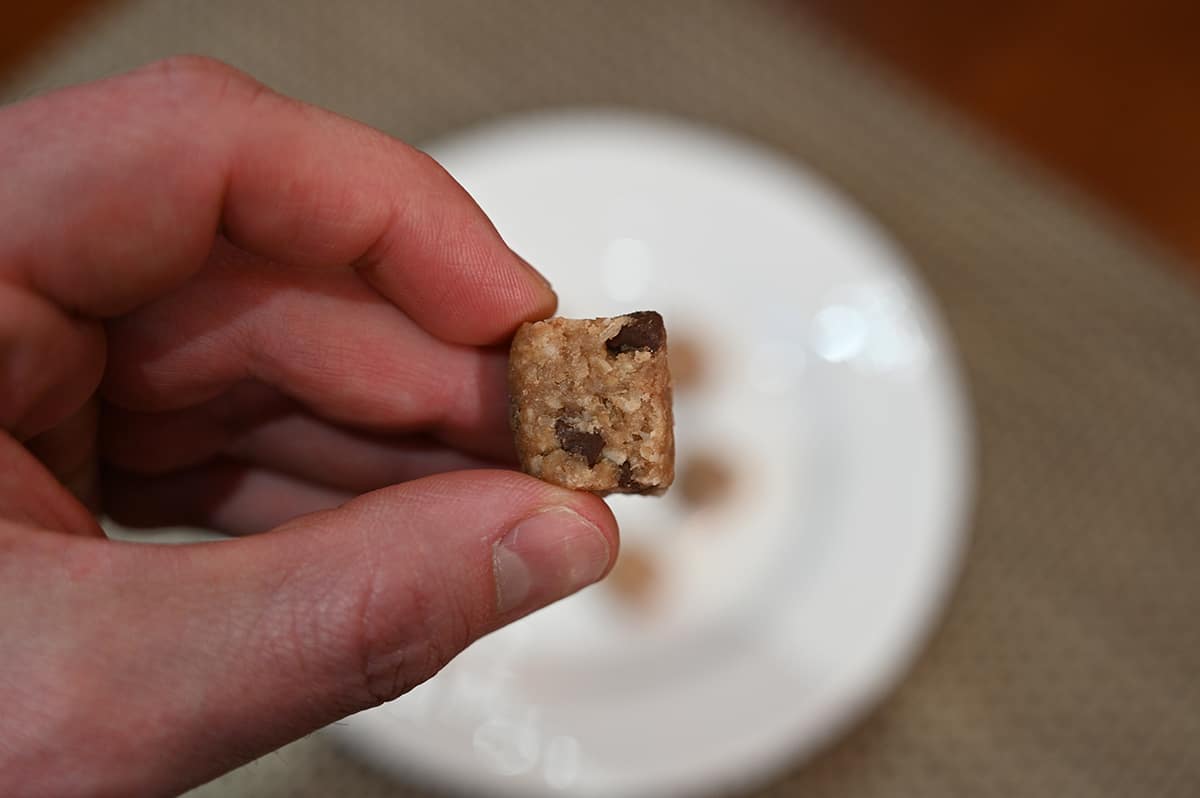 The birthday cake has a flavor that reminds me more of vanilla than a birthday cake flavor, it's sweet and tasty but I find there's something really artificial and a bit off about the overall flavor. There's a bit of an odd aftertaste. I bet kids would like them because of how colorful and sugary they are!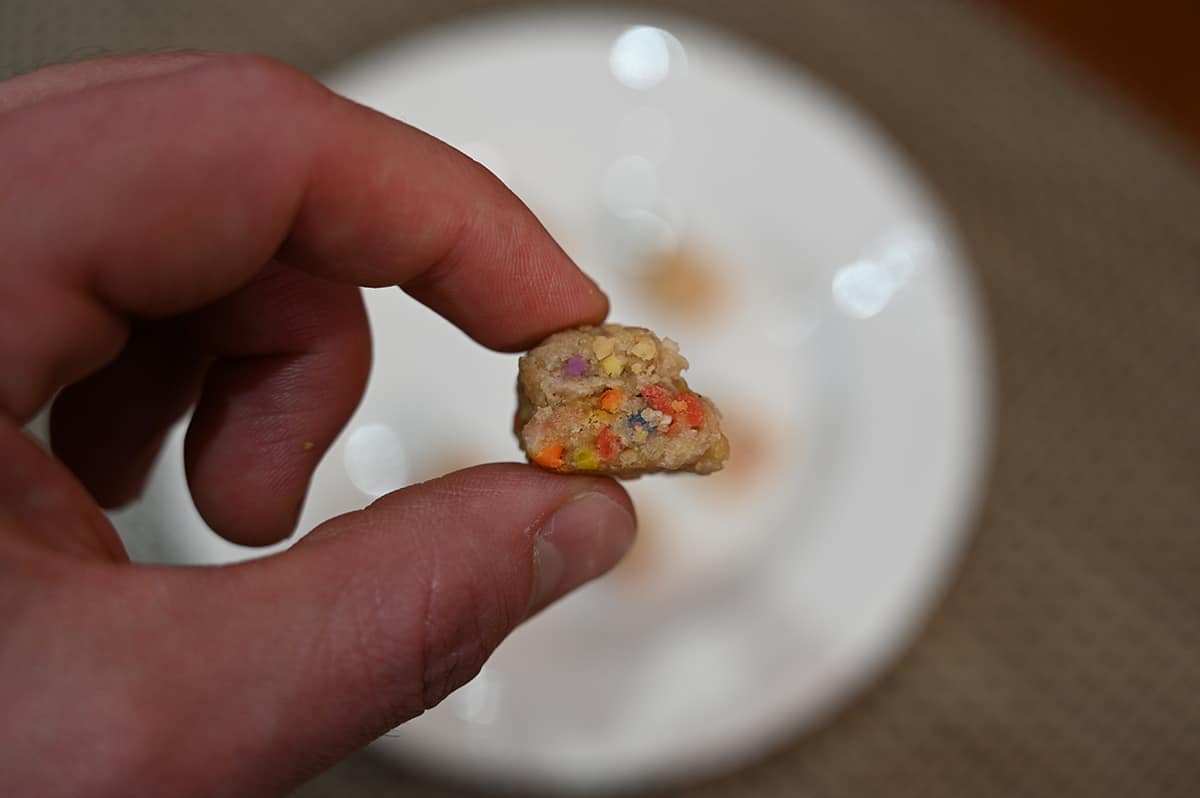 Both of the hunks left pieces of shredded coconut sticking to my mouth that I needed to wash down with some water.
Cost
The 544-gram bag costs $10.59 Canadian at Costco. There are 16 individual packages of mini hunks, eight of each kind in the bag.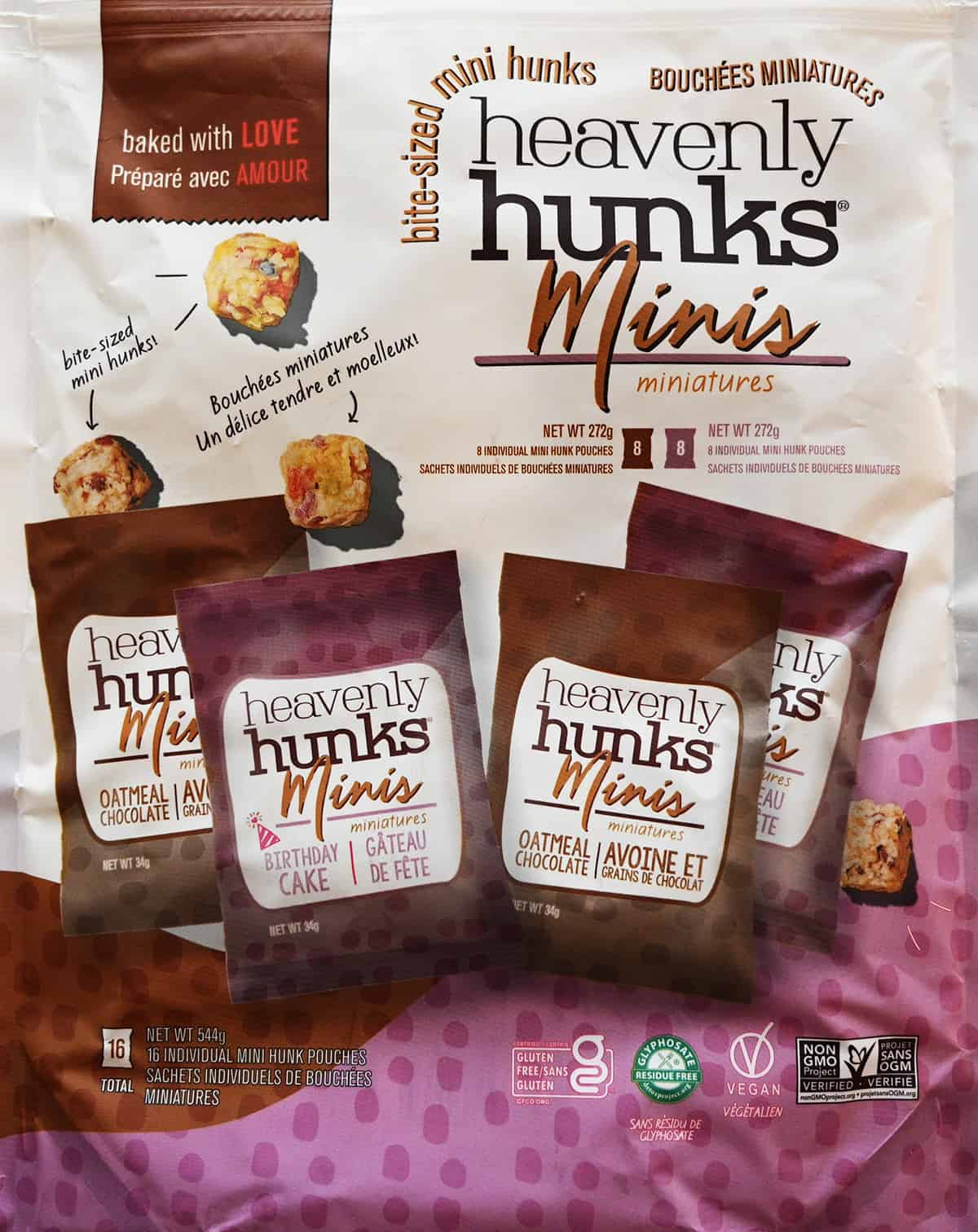 Convenience
The best-before date is about 11 months from when I purchased the minis. As I said these minis come in individual packs with about six hunks in each pack. The larger bag that the individual packs come in is resealable and there are eight oatmeal dark chocolate and eight birthday cake packs in the bag.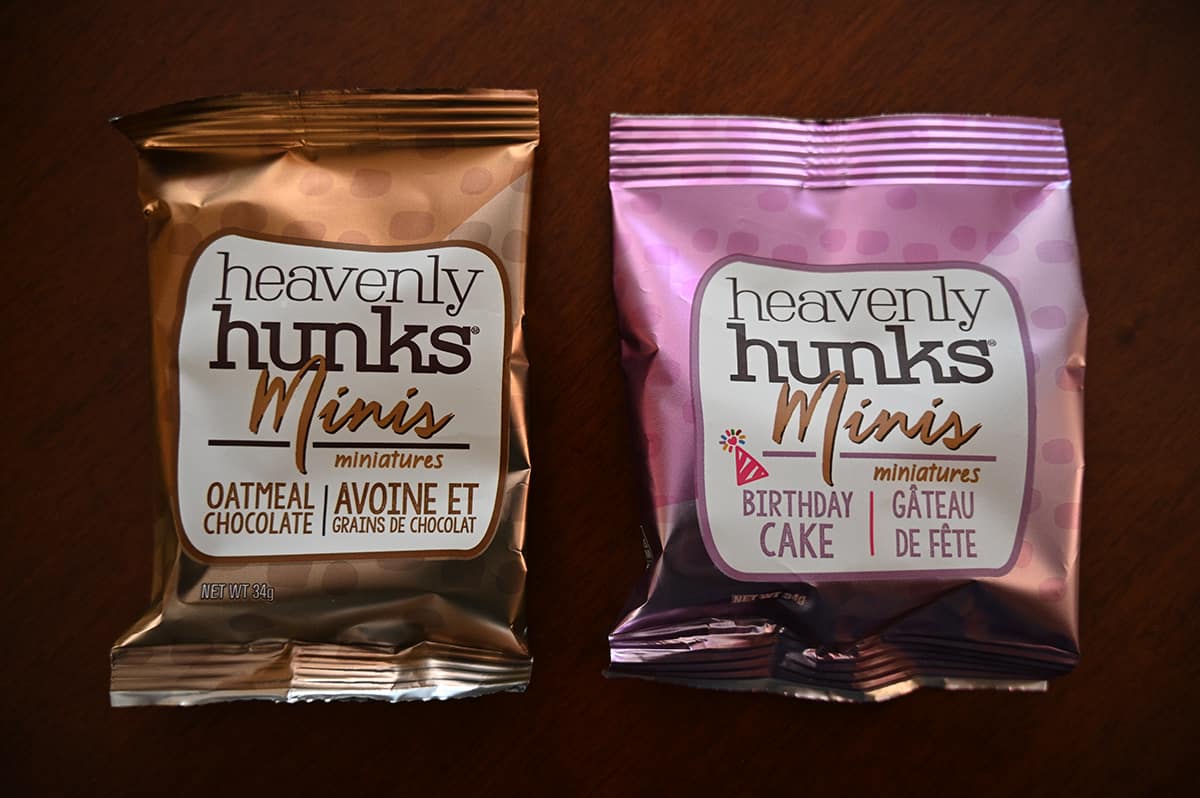 The hunks are a product of the United States. I think kids would love bringing these to school They're also great for a quick sweet treat for adults on the go.
Nutrition
Calories
The birthday cake hunks pouch contains 150 calories, seven grams of fat, 20 grams of carbohydrates, two grams of fibre, five grams of sugar, two grams of protein and 50 milligrams of sodium.
The oatmeal chocolate hunks pouch contains 150 calories, seven grams of fat, 21 grams of carbohydrates, two grams of fibre, nine grams of sugar, two grams of protein and 35 milligrams of sodium. It's interesting that oatmeal chocolate has four more grams of sugar.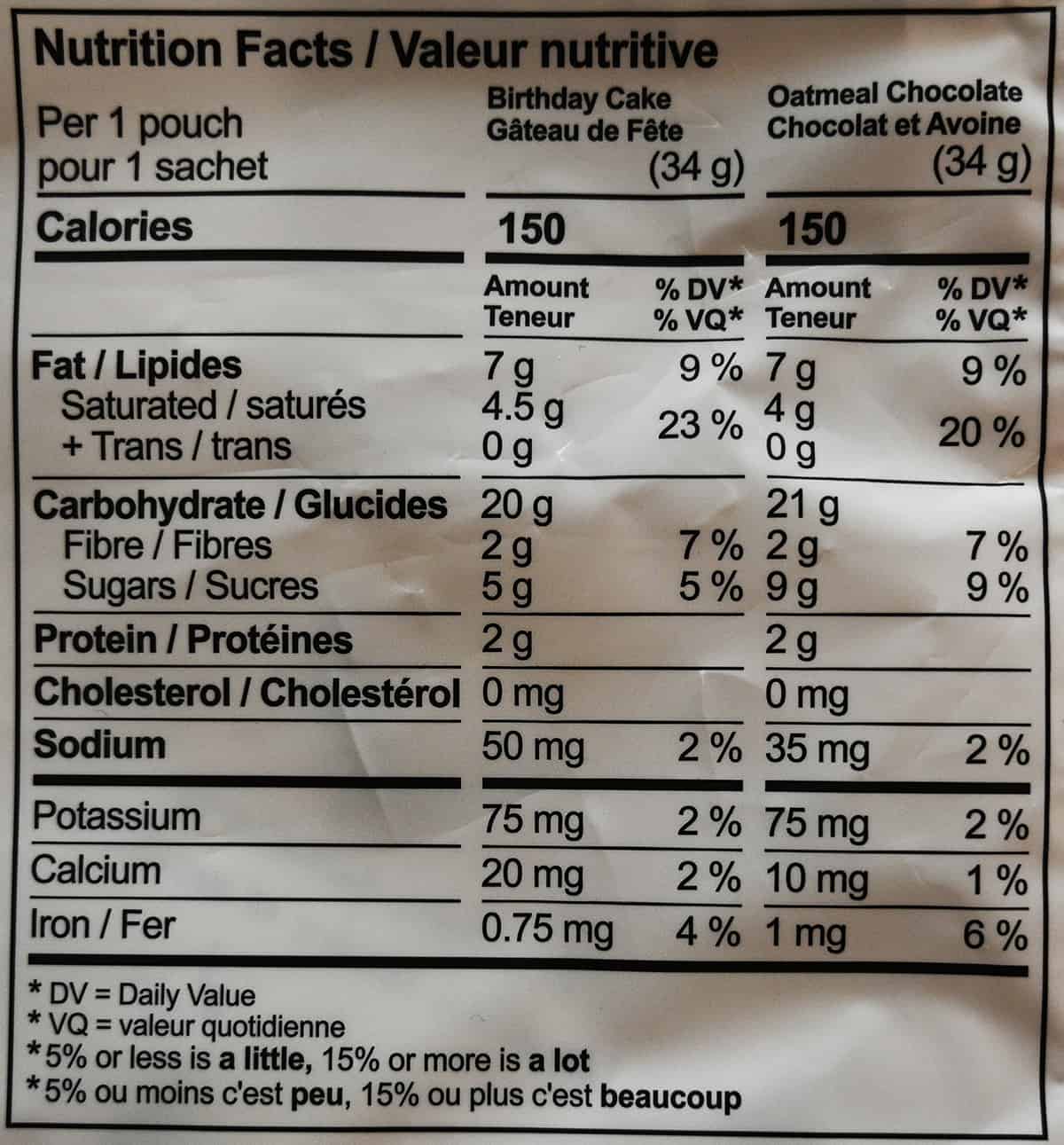 Ingredients
At first glance, you might think these are healthy because they're vegan, Non-GMO and gluten-free but the hunks are not healthy! There are a few unhealthy ingredients in both the birthday cake and oatmeal chocolate flavors like palm oil and sugar. There aren't any nuts listed on the ingredients but they may contain peanuts and tree nuts.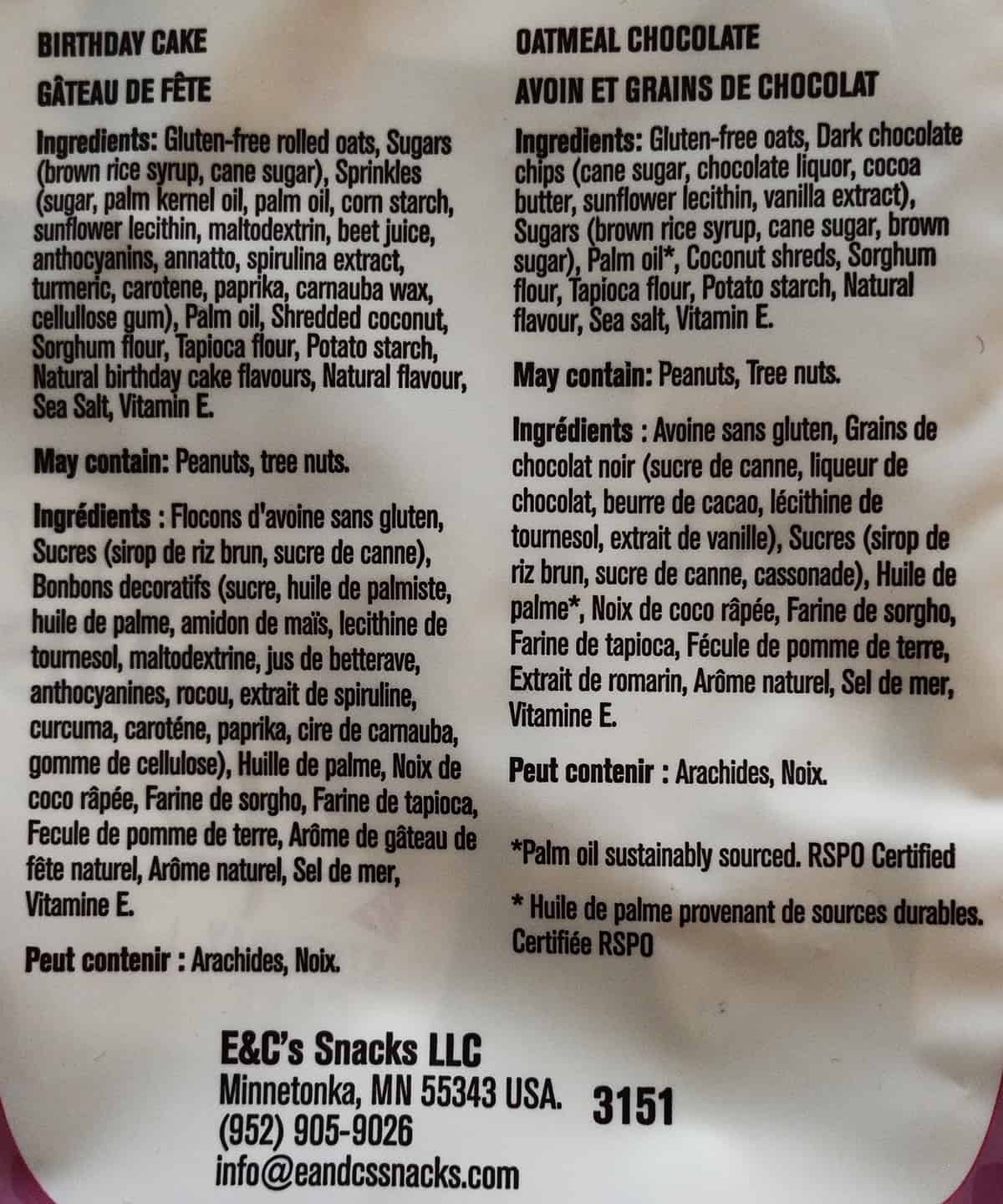 Scoring
Taste: 7.5/10
Cost: 8/10
Convenience: 10/10
Nutrition: 1/10
Overall
Give them a try!
They're sweet and tasty and if you're buying them as a treat rather than a healthy snack then I think you'll find you enjoy them!
Have you tried the birthday cake heavenly hunks flavor? What do you think of it?
---
Please note that this review was not paid for or sponsored by any third party. This product was purchased by Costcuisine for the purpose of producing this review. The opinions in this review are strictly those of Costcuisine. Costcuisine is not affiliated with Costco or any of its suppliers. In the event that Costcuisine receives compensation for a post from the manufacturer of a product or some other third party, the arrangement will be clearly disclosed (including where the manufacturer of a product provides Costcuisine with a free sample of the product).