Are you looking for a keto-friendly, no-sugar-added, gluten-free cookie? Costco is now carrying HighKey Mini Cookies that check all those boxes, but can a cookie like that still taste good?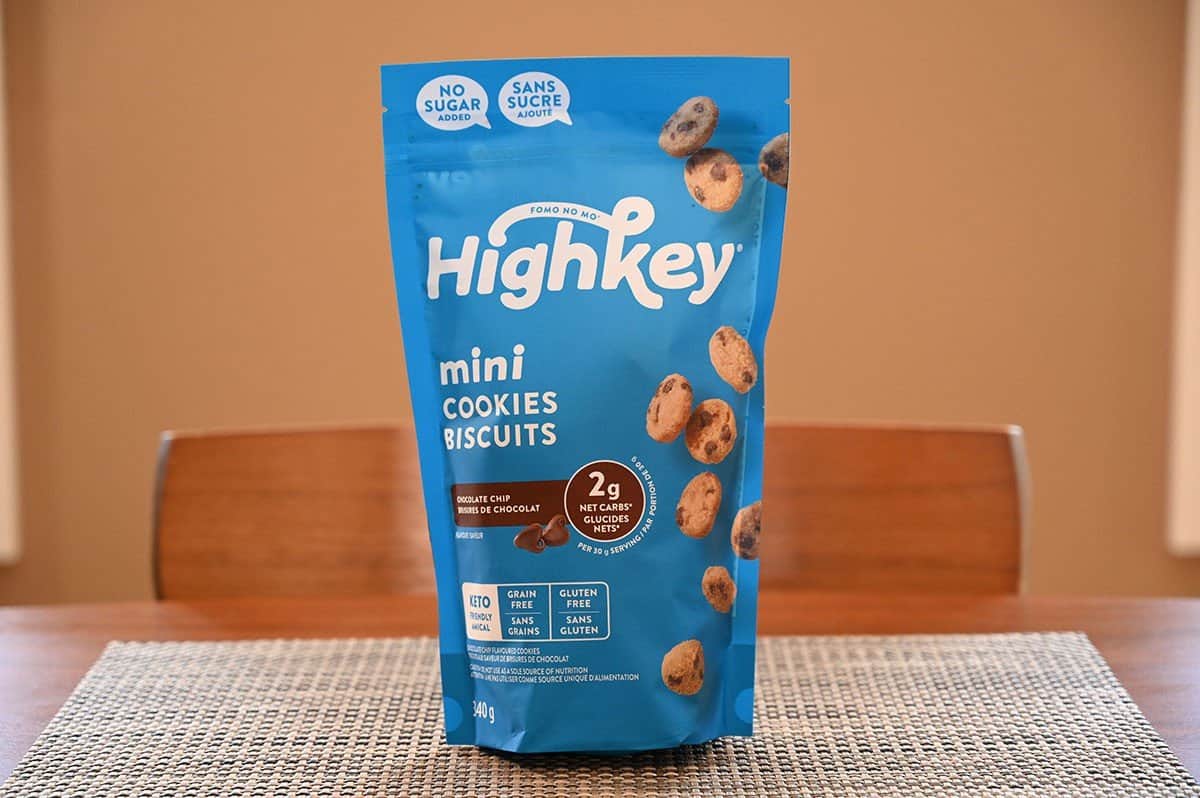 Today I'm reviewing the Costco HighKey Mini Cookies! These caught my attention because I know a lot of readers are gluten-free or are watching their carbs.
Other low-carb snacks from Costco are the Costco innofoods Keto Crackers, the Costco Bakery Street Cinnamon Pecan Keto Bites, Costco NoSugar Company Keto Bombs, Costco innofoods Dark Chocolate Keto Nuggets and the Costco CHOCXO Keto Snaps.
Location in Store
You can find the HighKey Mini Cookies in the snack section at Costco next to the granola bars and jerky. The item number is 1611571.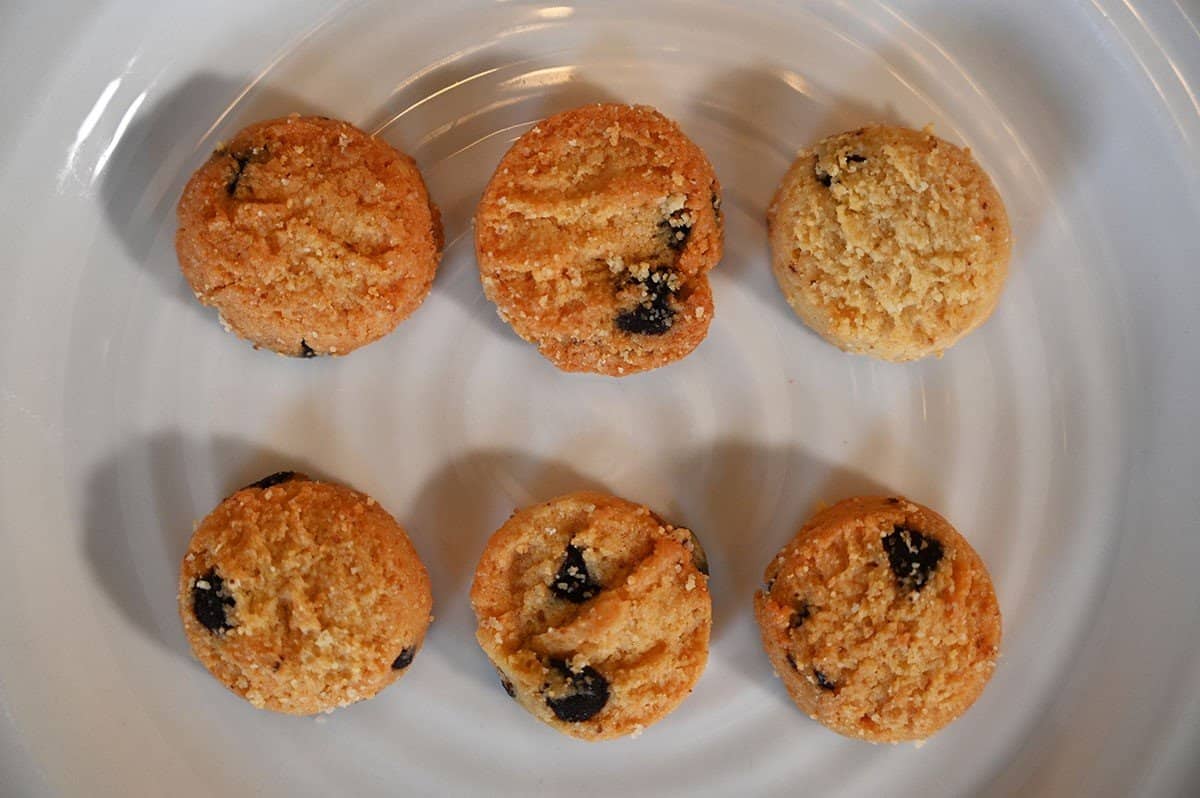 Taste
These cookies taste almost exactly as I expected after looking at them and knowing that they're keto-friendly. They're very small and crumbly. There were quite a few broken and stuck-together cookies in my bag.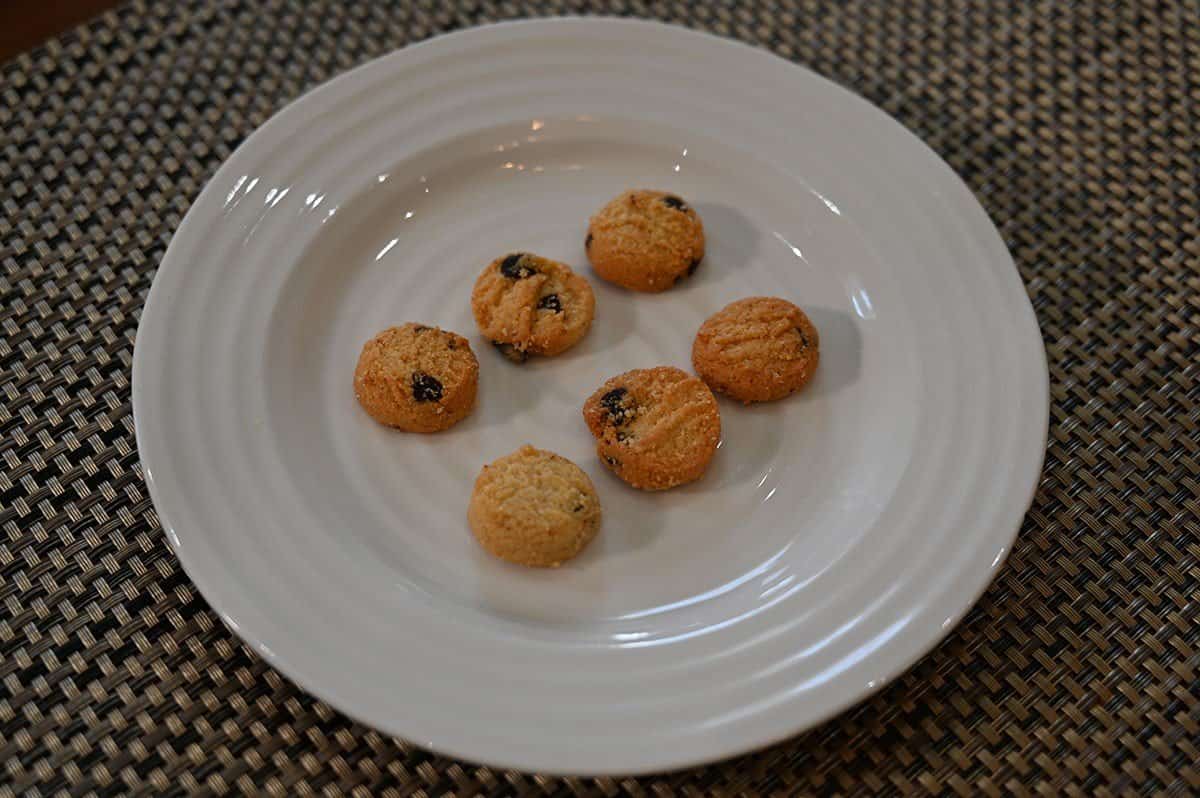 The Costco HighKey cookies aren't really soft or hard. They're certainly not chewy. They kind of crumble in your mouth and they're a bit dry. The mini cookies aren't overly flavorful either. Do you know that blandness and lack of sweetness that's common to a lot of keto-friendly treats? That's an issue with these cookies. Otherwise, they're similar to other packaged chocolate chip cookies. The cookie dough is relatively plain and uninteresting and the chocolate is fine for a keto product, but not as good as normal chocolate chip chocolate.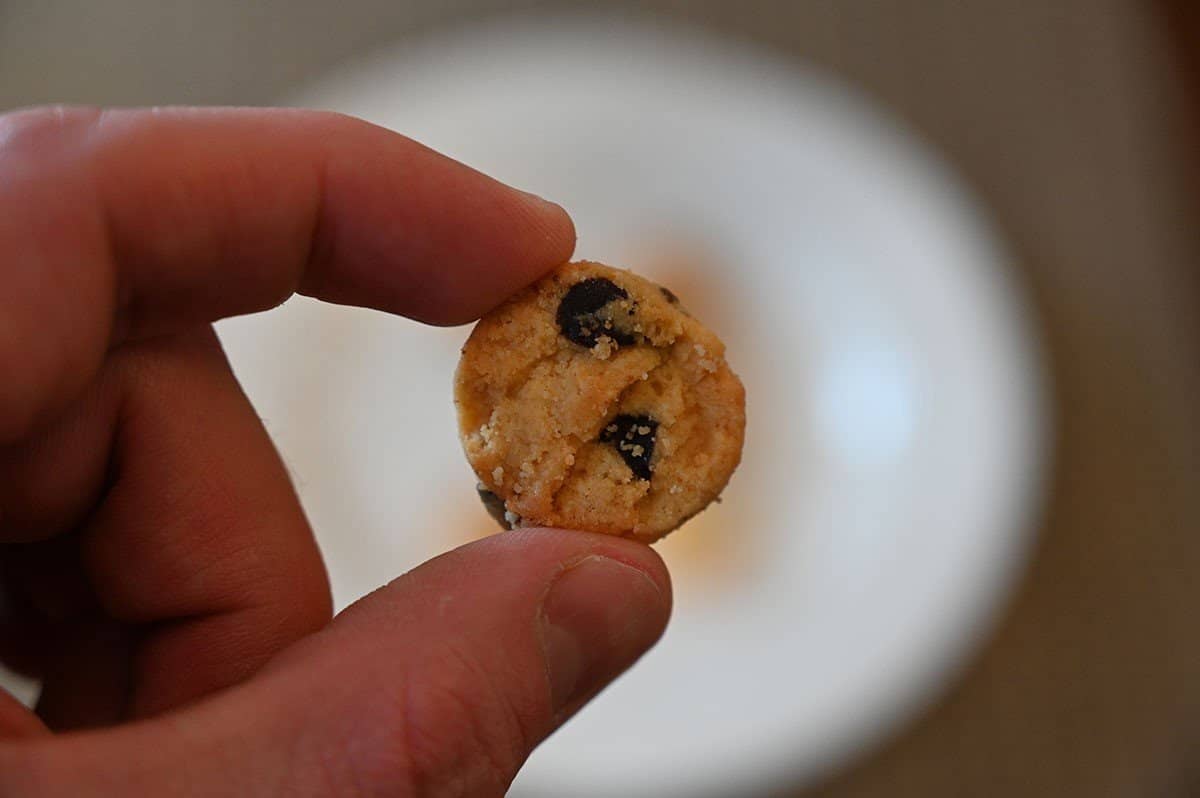 If you're used to keto and gluten-free products, you might find these taste a lot better than someone who often enjoys regular wheat flour cookies. A gluten-free keto cookie will never taste as good as the regular version!
Cost
The HighKey cookies at Costco are really expensive! $16.79 for a 340-gram bag. I think the price is so high because they're marketed as gluten-free, keto and low carb. Even so, that's a lot of money for a bag that isn't very big.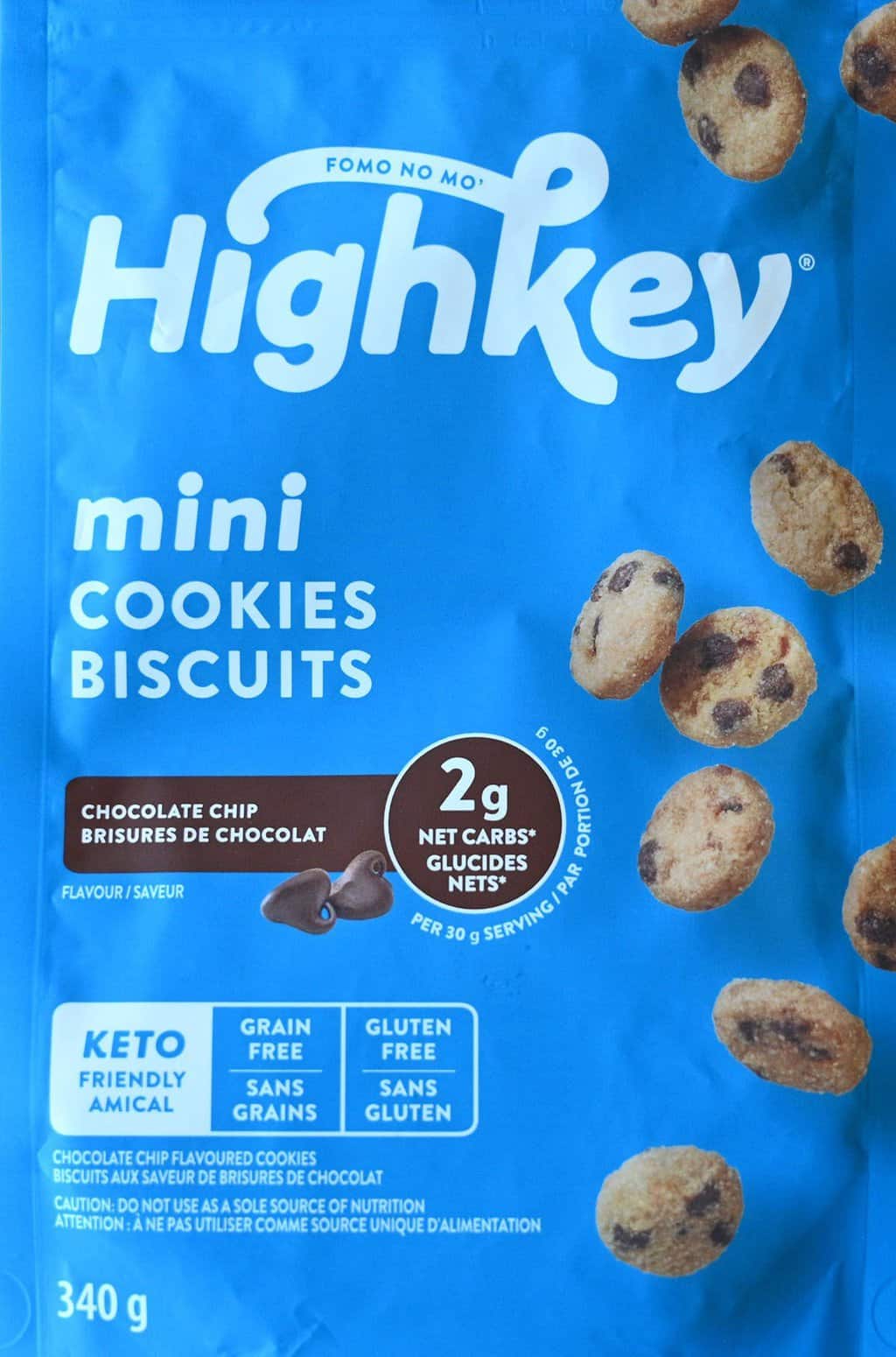 Convenience
The bag is resealable, so that's a bonus! The best before date listed on my bag of cookies is just over nine months from the date I purchased the cookies, so the shelf life is long.
Nutrition
Calories
Eight Costco HighKey Cookies contains 160 calories, 14 grams of fat, 11 grams of carbohydrates, two grams of fibre, one gram of sugar, seven grams of sugar alcohols, five grams of protein and 135 milligrams of sodium. That's a decent amount of protein for eight cookies! The fat content is high, which is typical for keto-friendly products.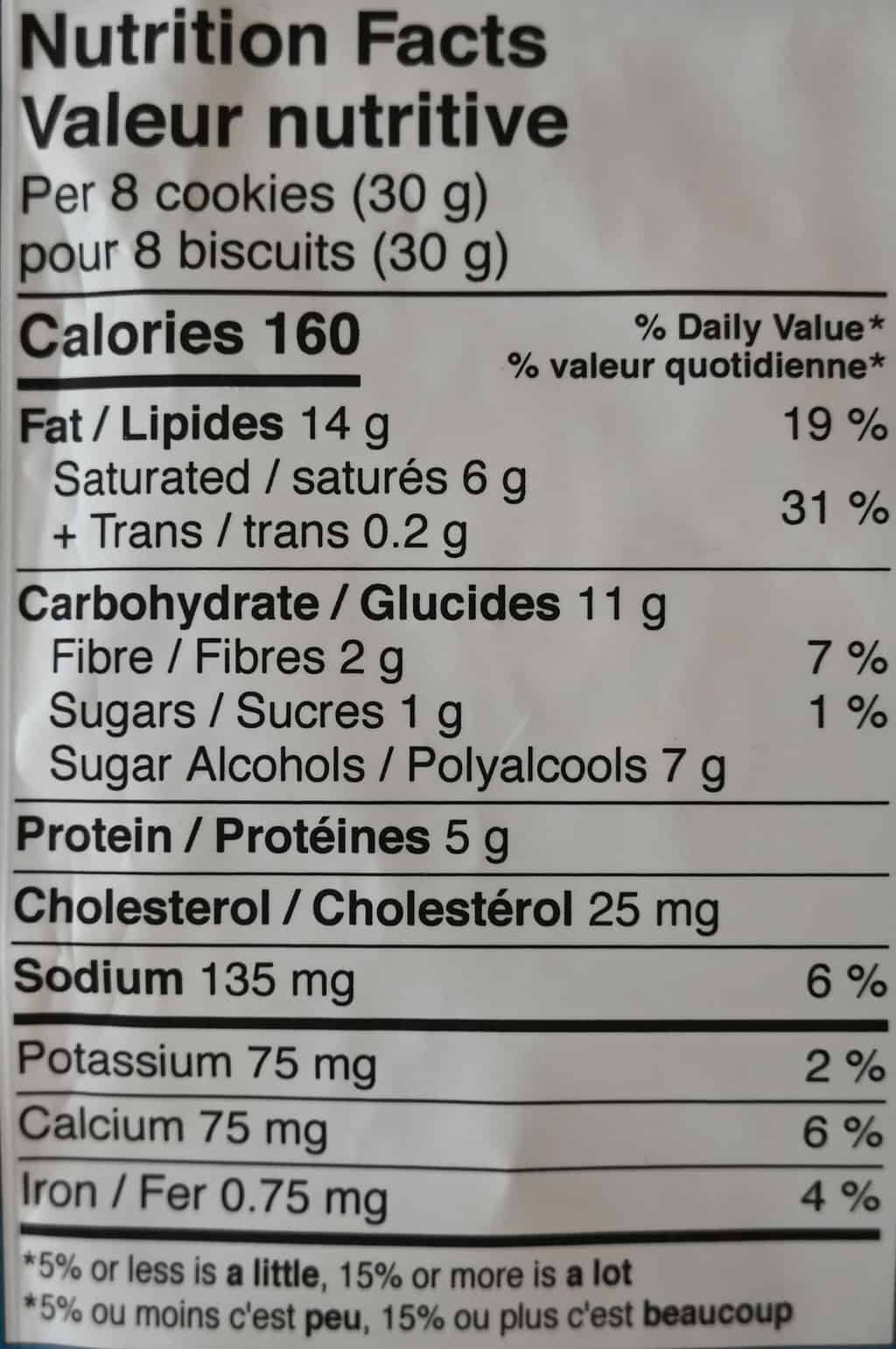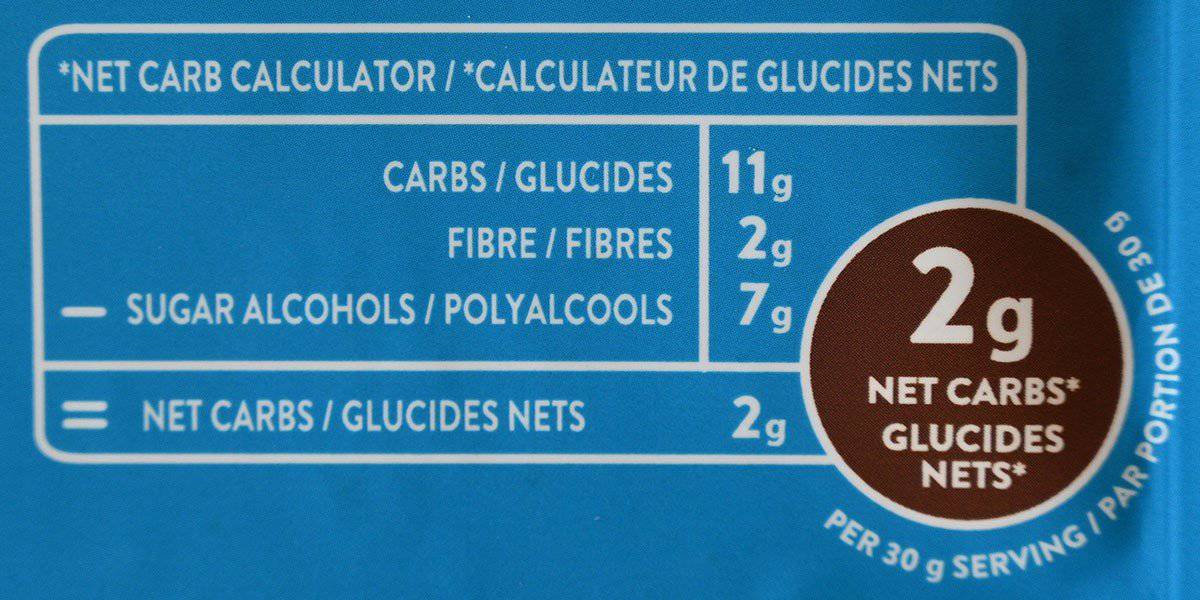 Ingredients
Almonds and butter are the first two ingredients, which is fine. However, the ingredients list includes palm oil shortening, which a lot of people prefer to avoid. The mini cookies also contain inulin, which can upset some people's stomachs. There are a few sugar substitutes listed too.
I prefer to eat cookies with just a few ingredients that are similar to the ones I would use at home in my baking. I'm not on a keto diet, so I understand it can be really difficult to find foods that help with cravings while on keto that also use only natural, healthy ingredients.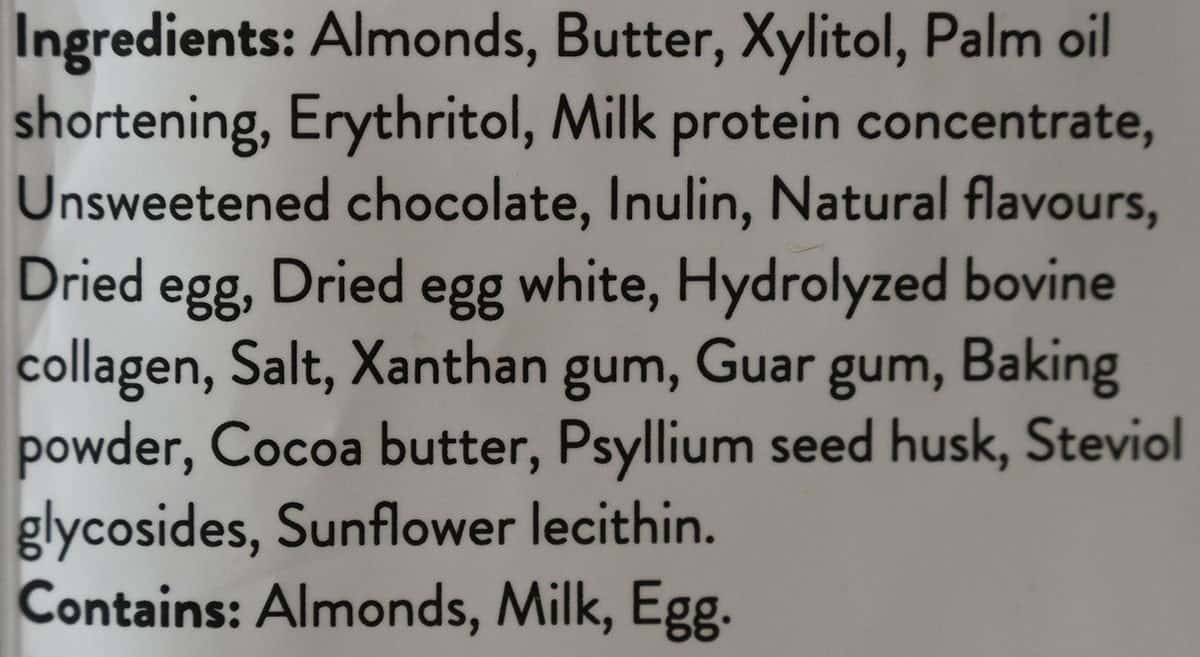 Scoring
Taste: 7/10 for a keto product, 5/10 if you're not on a keto diet.
Cost: 5/10
Convenience: 10/10
Nutrition: 3/10
Overall
Give it a try!
If you're someone who can't eat gluten, is on the keto diet and/or is really watching your carbs, you may want to try these for yourself. They could be great for someone with a sweet tooth who wants to indulge their cravings while managing those restrictions.
Have you tried the Costco HighKey cookies? What did you think of them?
---
Please note that this review was not paid for or sponsored by any third party. This product was purchased by Costcuisine for the purpose of producing this review. The opinions in this review are strictly those of Costcuisine. Costcuisine is not affiliated with Costco or any of its suppliers. In the event that Costcuisine receives compensation for a post from the manufacturer of a product or some other third party, the arrangement will be clearly disclosed (including where the manufacturer of a product provides Costcuisine with a free sample of the product).