If you're looking for a cheap, cold, sweet treat to enjoy during the hot summer months the Costco Iceberg Fun Pack might be a perfect purchase! The box includes three varieties of frozen bars including banana ice pops, blue raspberry lemon cherry ice pops and orange frozen dairy bars. Is this fun pack from Costco worth picking up for your kids to enjoy this summer?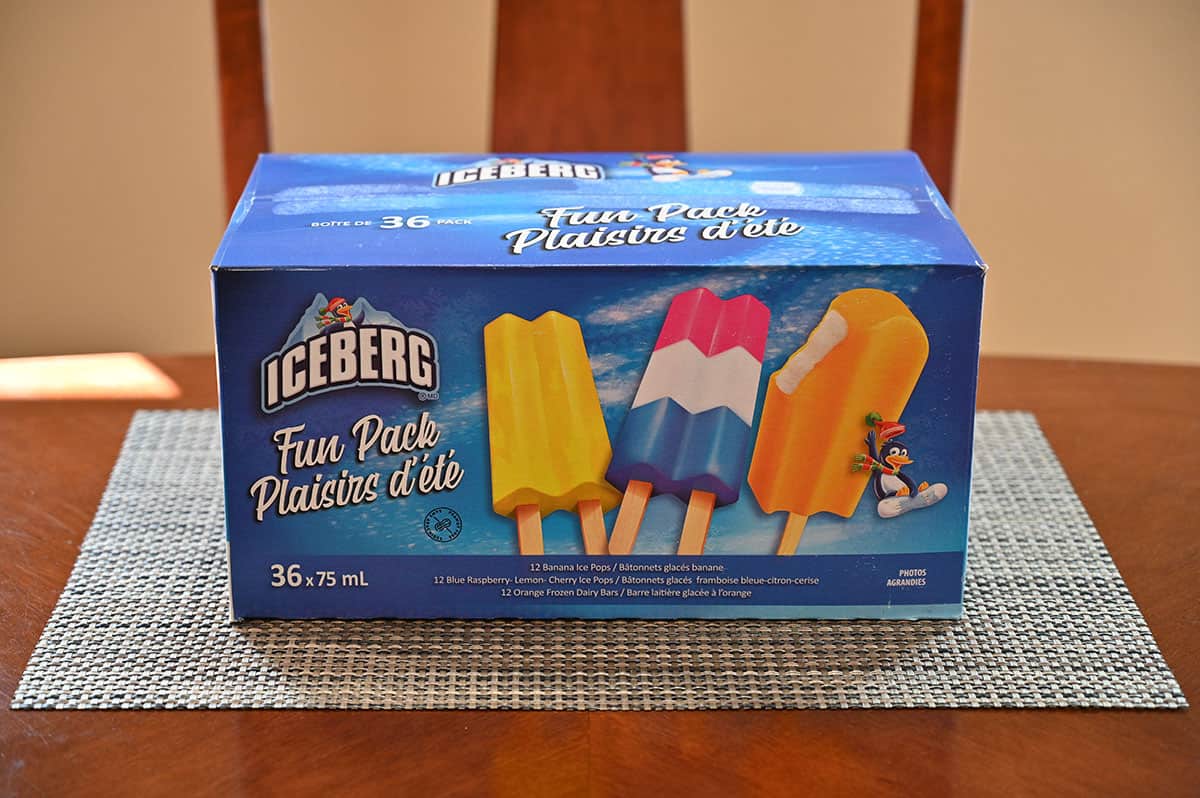 I'm a ice cream fanatic but don't eat a lot of popsicles, it's not that I don't enjoy popsicles, I just prefer ice cream. I wanted to pick up this Costco Iceberg Summer Fun Pack to review because I think this is something a lot of parents would buy for their kids to enjoy over the summer.
Other frozen bars from Costco are the Melona Bars, Traditions Variety Ice Cream Pack, Traditions Organic Fudge Bars, Traditions Mega Ice Cream Sandwiches, So Delicious Dairy-Free Bars and the Nestle Kit Kat Ice Cream Bars.
Location in Store
The Summer Fun Pack is located in the freezer aisle at Costco, near all the other frozen treats. The item number is 1305486.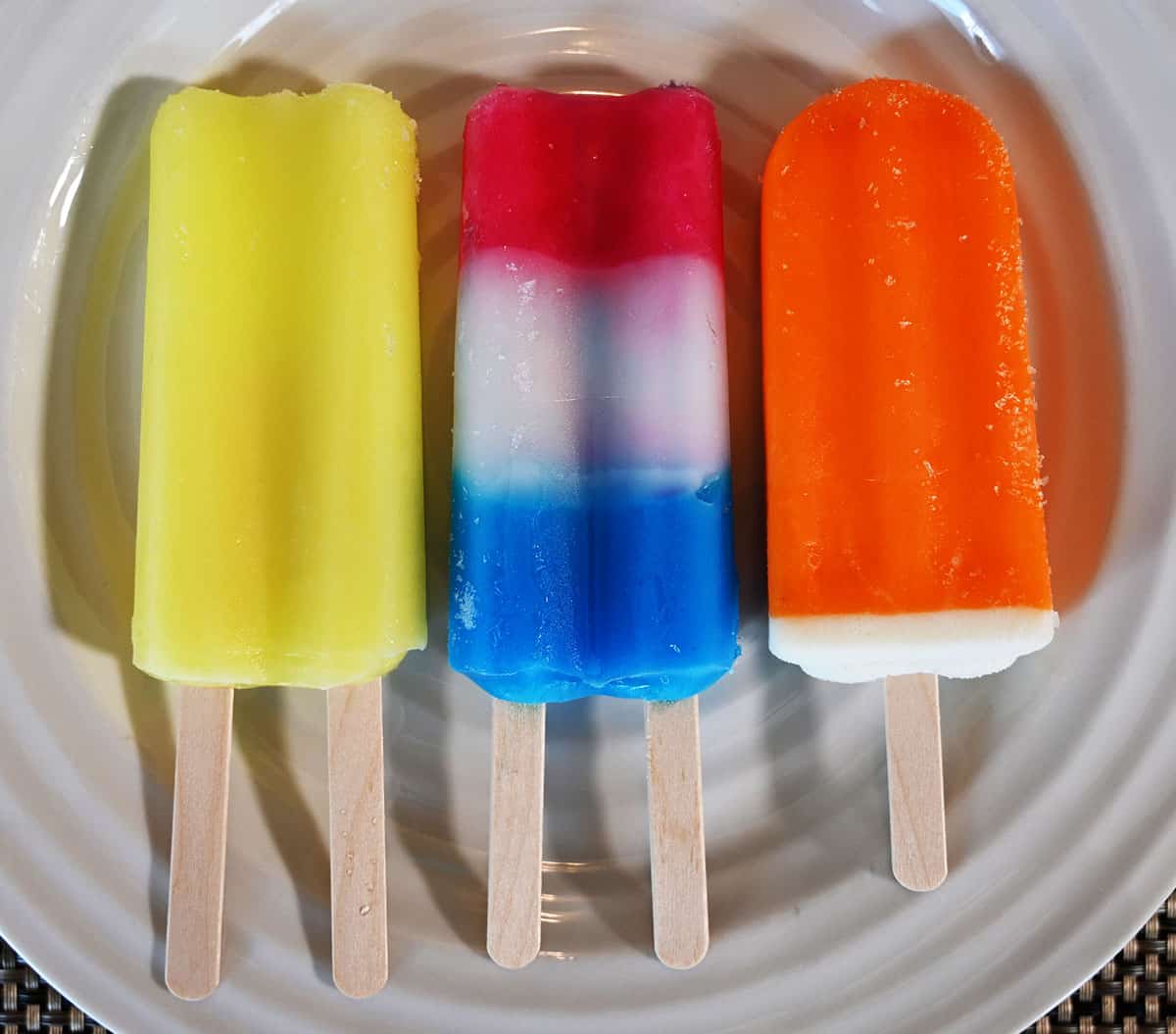 Taste
I don't love these popsicles, I recognize that kids may love them but I really am not a fan. The blue raspberry cherry lemon popsicle has three sections, each section has a different flavor (lemon, cherry or blue raspberry) but the flavor is quite mild. It's not overly sweet and slightly refreshing.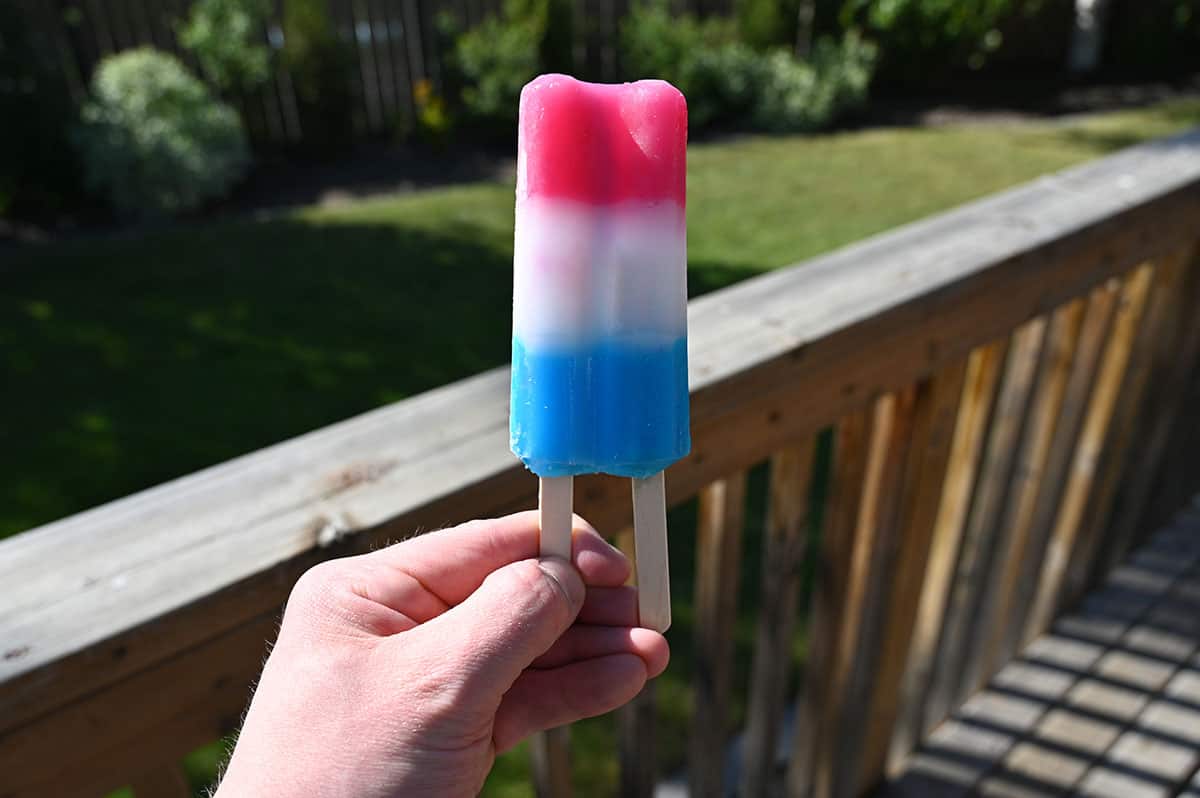 The banana is quite flavorful but it's an artificial banana flavor, like a kid's medicine flavor. I like the flavor at first but after about ten licks I decide it was too sweet. The orange creamsicle is just okay, the orange flavor isn't really strong. I notice it takes about 15 licks before you really taste the orange flavor and not just ice.
The ice milk in the middle of the orange bar is tasty enough and probably the best part of the bars.
Cost
There are 36 individually packaged 75-militers bars in the box, 12 of each kind and the box costs $9.99 Canadian.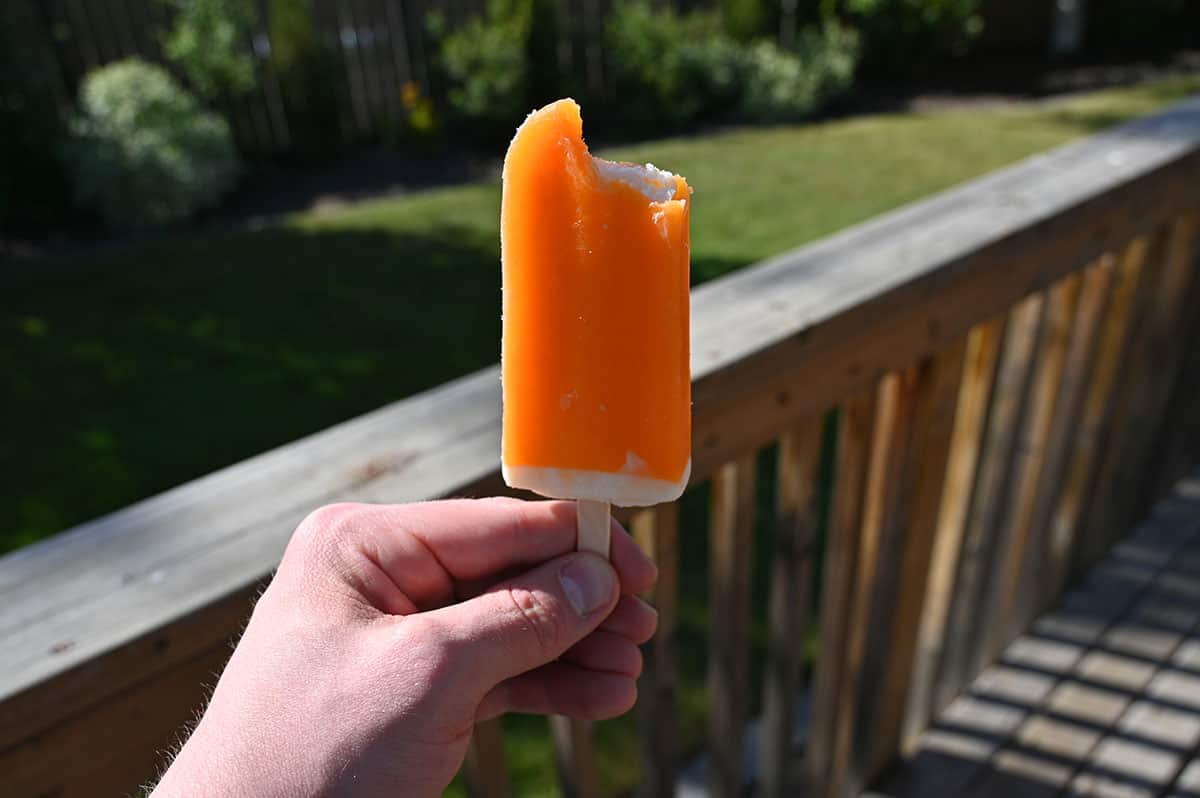 Convenience
The best before date for the frozen bars is over a year from when we purchased them and they need to be kept in the freezer. Each flavor comes in a separate box in the larger box.
I think having a box of frozen bars like this in the freezer over the summer is a good idea if you're having lots of kids over or hosting a big summer barbecue or party where kids will be attending.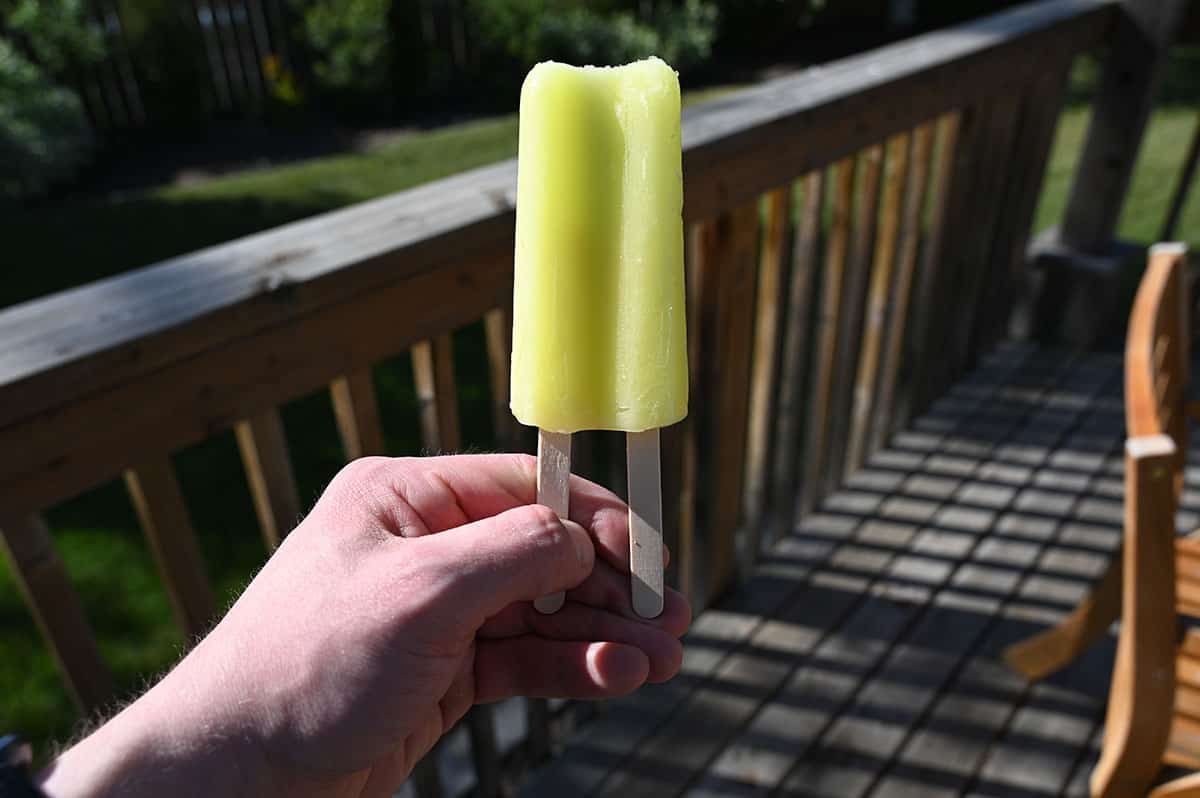 Nutrition
Calories
The banana ice pop has 50 calories, zero grams of fat, 13 grams of carbohydrates, zero grams of fiber, 13 grams of carbohydrates, 13 grams of sugar, zero grams of sodium and zero grams of protein.
The blue raspberry lemon cherry ice pop has 60 calories, zero grams of fat, 16 grams of carbohydrates, zero grams of fibre, 16 grams of sugar, zero grams of protein and one milligram of sodium.
The orange frozen dairy bar has 80 calories, two and a half grams of fat, 13 grams of carbohydrates, zero grams of fibre, 13 grams of sugar, less than a gram of protein and 15 milligrams of sodium.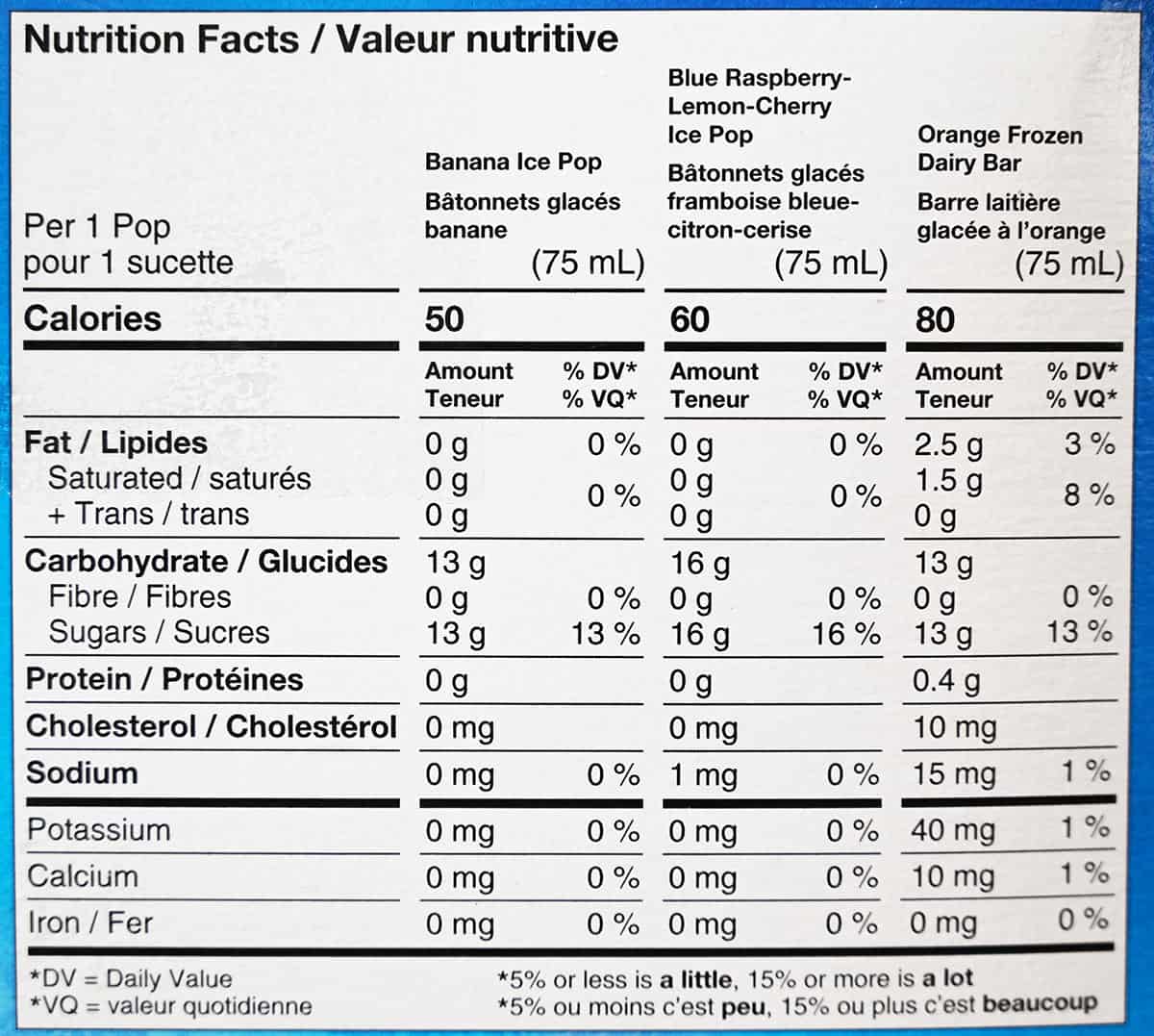 Ingredients
The main ingredients in all three flavors is water and sugar. Unfortunately these cool treats have absolutely zero nutritional benefits. They banana and blue raspberry lemon cherry ice pops may contain milk, eggs, soy, sulphites and wheat and the orange bar has milk for sure.

Scoring
Taste: 5/10
Cost: 9/10
Convenience: 10/10
Nutrition: 0/10
Overall
Give it a try!
I think kids would like these as a treat over the summer! I'm sure some kids would even enjoy the artificial banana flavor. They're not my taste though.
Would you buy these? Why or why not?
---
Please note that this review was not paid for or sponsored by any third party. This product was purchased by Costcuisine for the purpose of producing this review. The opinions in this review are strictly those of Costcuisine. Costcuisine is not affiliated with Costco or any of its suppliers. In the event that Costcuisine receives compensation for a post from the manufacturer of a product or some other third party, the arrangement will be clearly disclosed (including where the manufacturer of a product provides Costcuisine with a free sample of the product).