Ireland is known to have some of the best dairy producers in the world, their cheese and butter are made with milk from grass-fed cows that graze on the luscious nutrient-dense grass of the emerald isle. The Kerrygold Irish Butter is raved about so is this Kerrygold Dubliner Cheese the best cheese you can buy at Costco?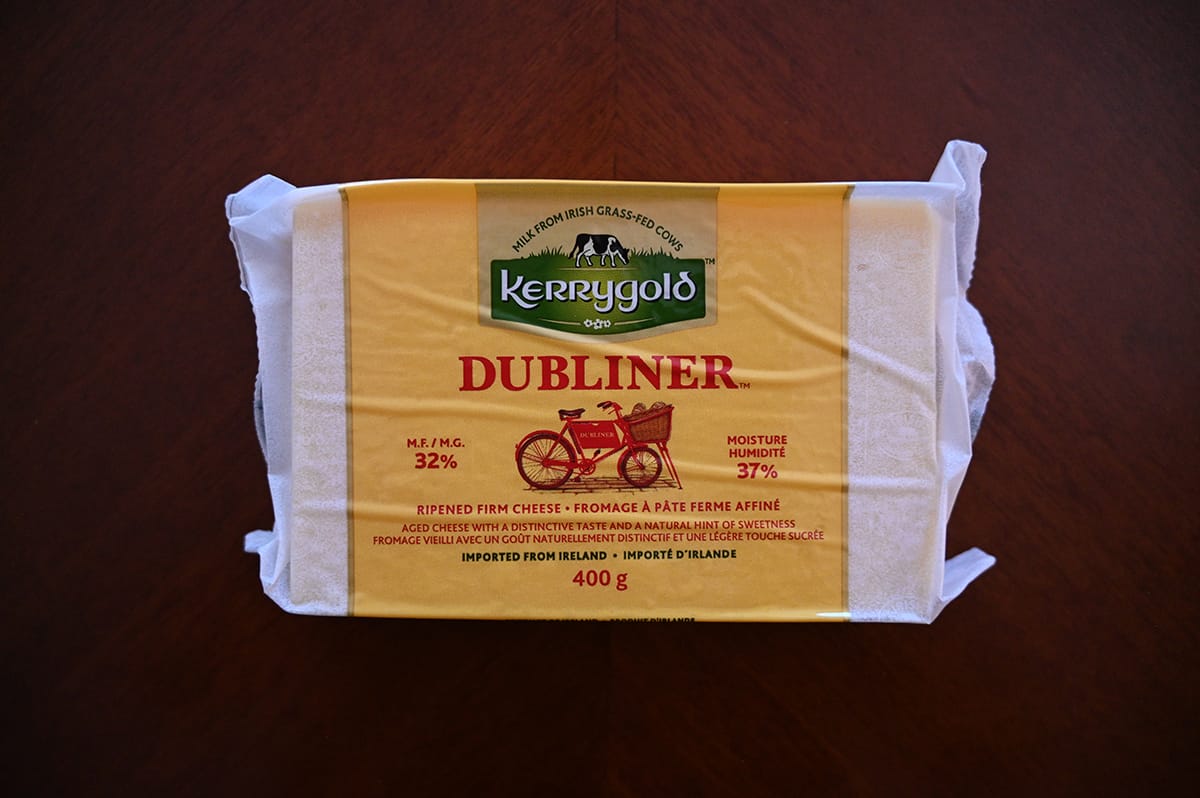 I noticed at the beginning of the year I haven't reviewed that many Costco kinds of cheese. I've heard amazing things about the Kerrygold Butter but unfortunately haven't found it here so I decided to pick up this Costco Kerrygold Dubliner Ripened Firm Cheese to try.

Other cheese products from Costco are the Kirkland Signature Double Creme Brie, Saputo Mozzafina Di Latte, Boursin Cheese, Kirkland Signature Strawberry Cream Cheese, Kirkland Signature Manchego Cheese, Tipiak French Cheese Bites, La Terra Fina Queso Dip with Cheddar, Kirkland Signature Goat Cheese and the Olivieri Skillet Gnocchi.
Location in Store
You can find this in the refrigerated deli section at Costco near all the other cheese, cold-cut meats and dips. The item number is 33991.
Taste
This isn't my favorite cheese but I think that's partly because I'm not a big fan of very pungent, strong, firm cheese. I find this Kerrygold Dubliner is pretty sharp with a flavor pretty similar to parmesan with a touch of aged cheddar and a hint of sweetness.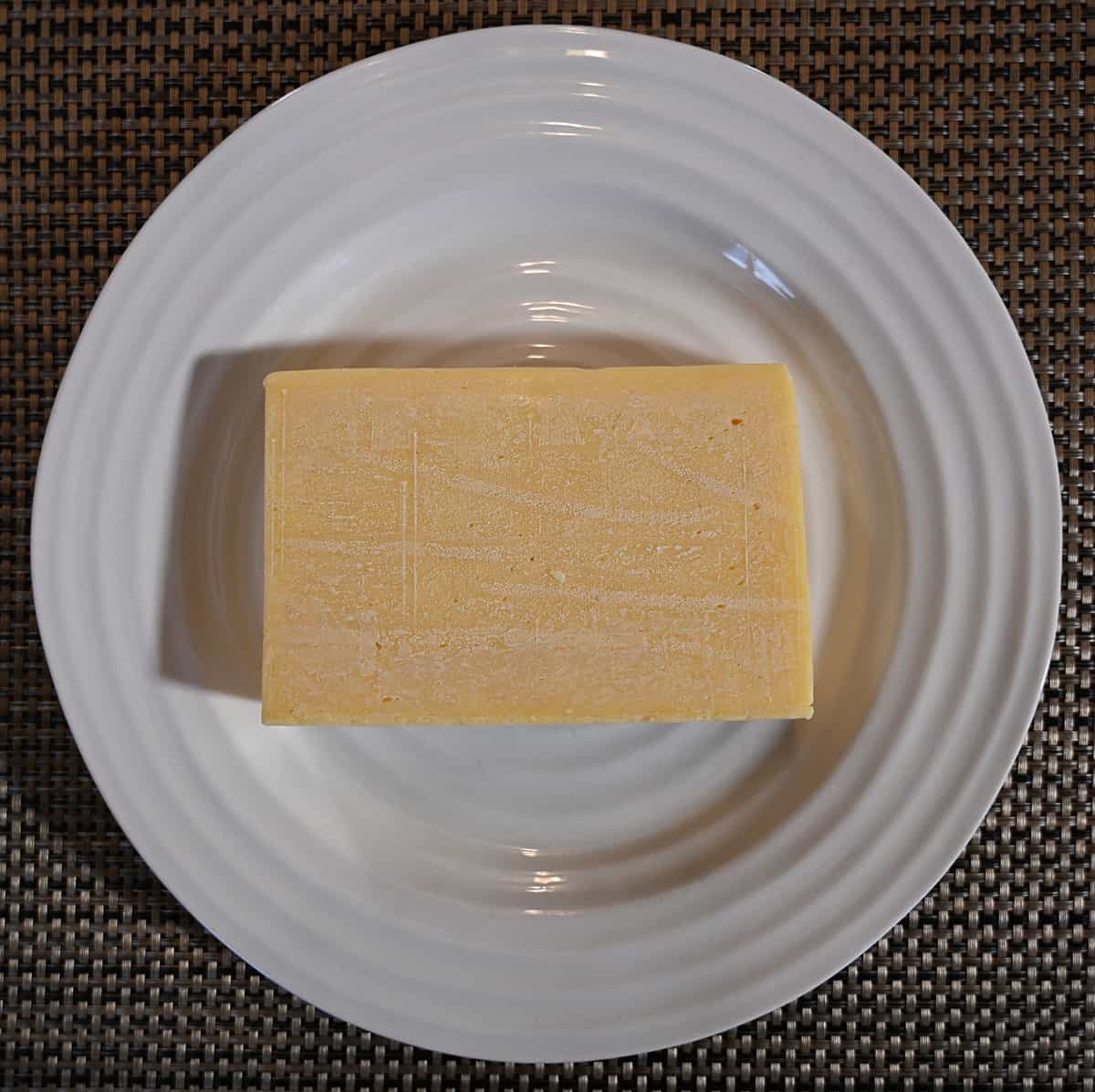 The texture is quite firm. Although this isn't actually aged cheddar that's what it tastes like to me so you could easily substitute the Dubliner cheese in any recipe that calls for aged cheddar or even parmesan.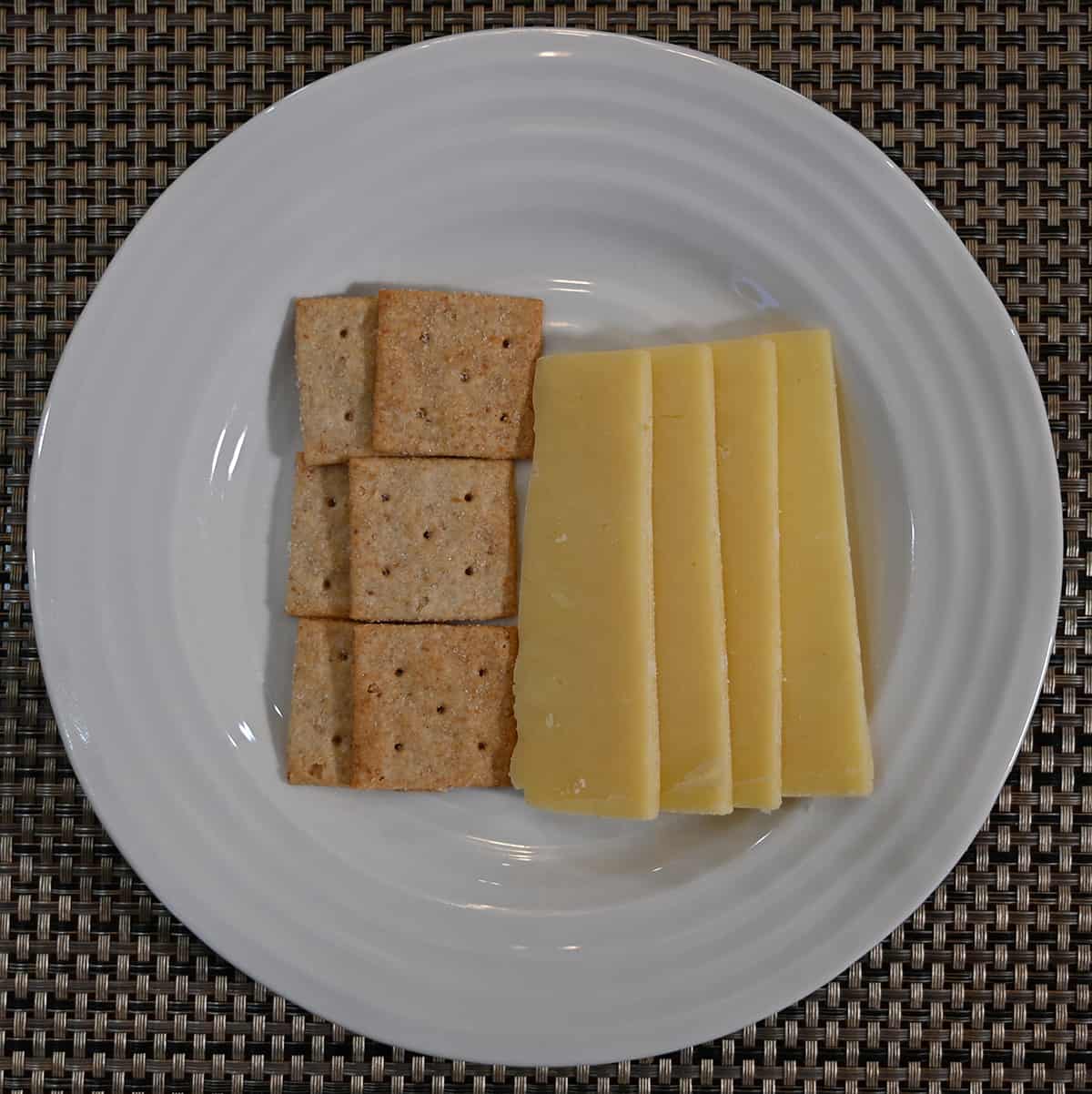 Cost
The 400-gram block of cheese costs $8.99 Canadian which isn't overly expensive but it's not cheap either. Currently, the cost of cheese has been rising over the last few months with inflation.
Convenience
Once the cheese is opened you can't reseal it so we store it in a ziplock bag. The best-before date is eight months from when we purchased the cheese and it needs to be kept refrigerated. It's a product of Ireland.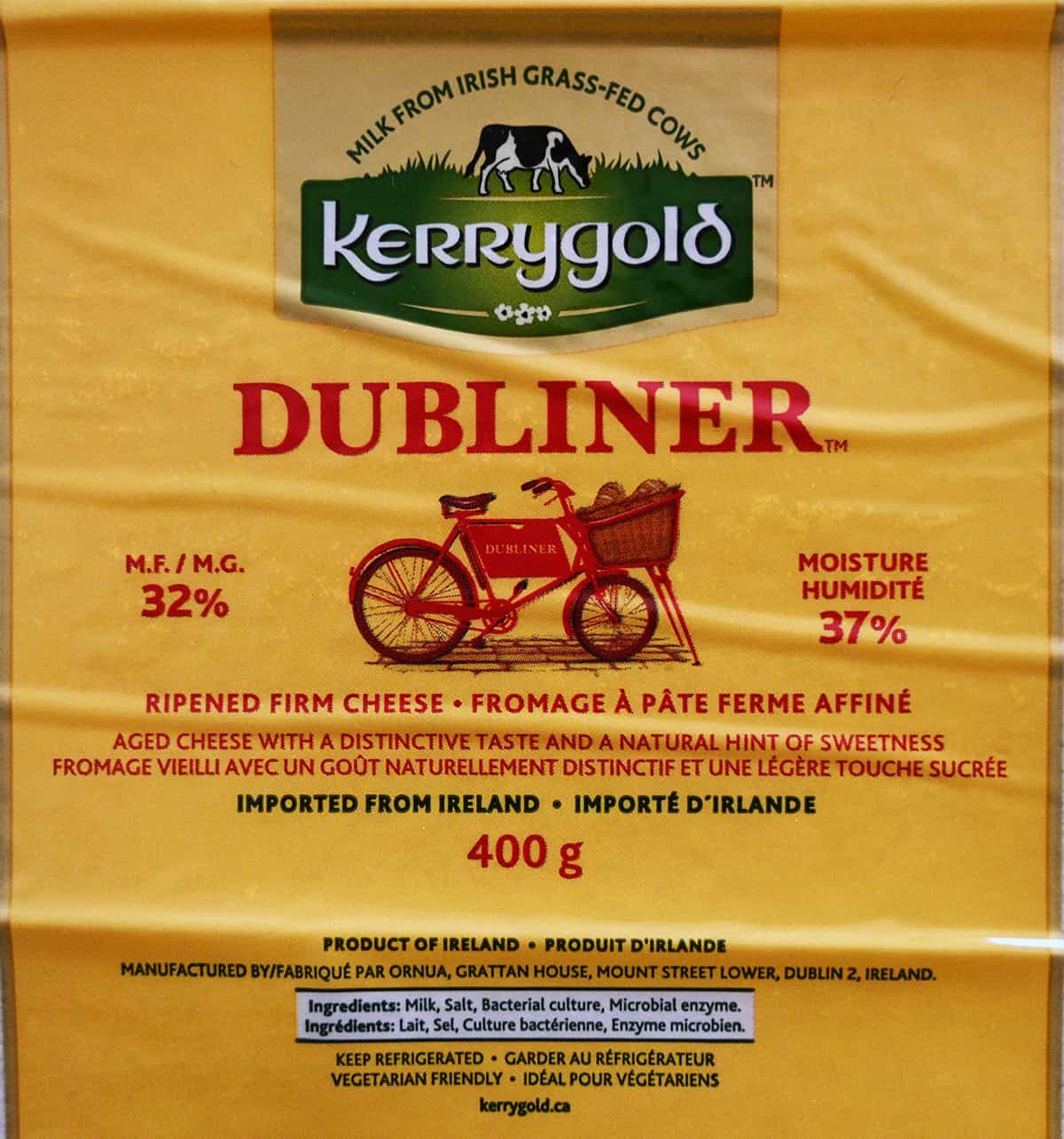 If you're feeling adventurous some ways to use this cheese are in eggs, a quiche, broccoli cheese soup, a cheese dip, for grilled cheese sandwiches or even for homemade macaroni and cheese.
I used it on a charcuterie board and it actually paired well with a lot of different meats and crackers I had on the board as well as grainy mustard.
Nutrition
Calories
A three-centimeter cube contains 120 calories, 10 grams of fat, zero grams of carbohydrates, fibre and sugar, eight grams of protein and 230 milligrams of sodium. It's definitely not low in calories or fat but it is sugar-free and has no carbohydrates. Therefore, it's perfect if you're on keto!

Ingredients
The ingredients list is short and sweet with basically just milk and salt. The Kerrygold Dubliner is gluten-free and vegetarian-friendly but not vegan.

Scoring
Taste: 5/10 (I can appreciate the sharp, rich, complex buttery flavor but it's just not my favorite).
Cost: 7/10
Convenience: 9/10 (I wish there was a way to reseal it).
Nutrition: 4/10 (Low in carbs and sugar but high in fat and calories).
Overall
Give it a try!
I think a lot of people who prefer aged, firm, sharp cheese will love this even though I don't. If you're someone who likes a milder, less pungent cheese you might not like this.
Have you tried the Kerrygold Dubliner cheese fom Costco? What did you think of it?
---
Please note that this review was not paid for or sponsored by any third party. This product was purchased by Costcuisine for the purpose of producing this review. The opinions in this review are strictly those of Costcuisine. Costcuisine is not affiliated with Costco or any of its suppliers. In the event that Costcuisine receives compensation for a post from the manufacturer of a product or some other third party, the arrangement will be clearly disclosed (including where the manufacturer of a product provides Costcuisine with a free sample of the product).