Spiced rum and coke is a popular mixed drink. Costco is known for its amazingly affordable and delicious booze. Is the Costco Kirkland Signature Original Spiced Rum worth picking up? How does it compare to Captain Morgan? Find out here!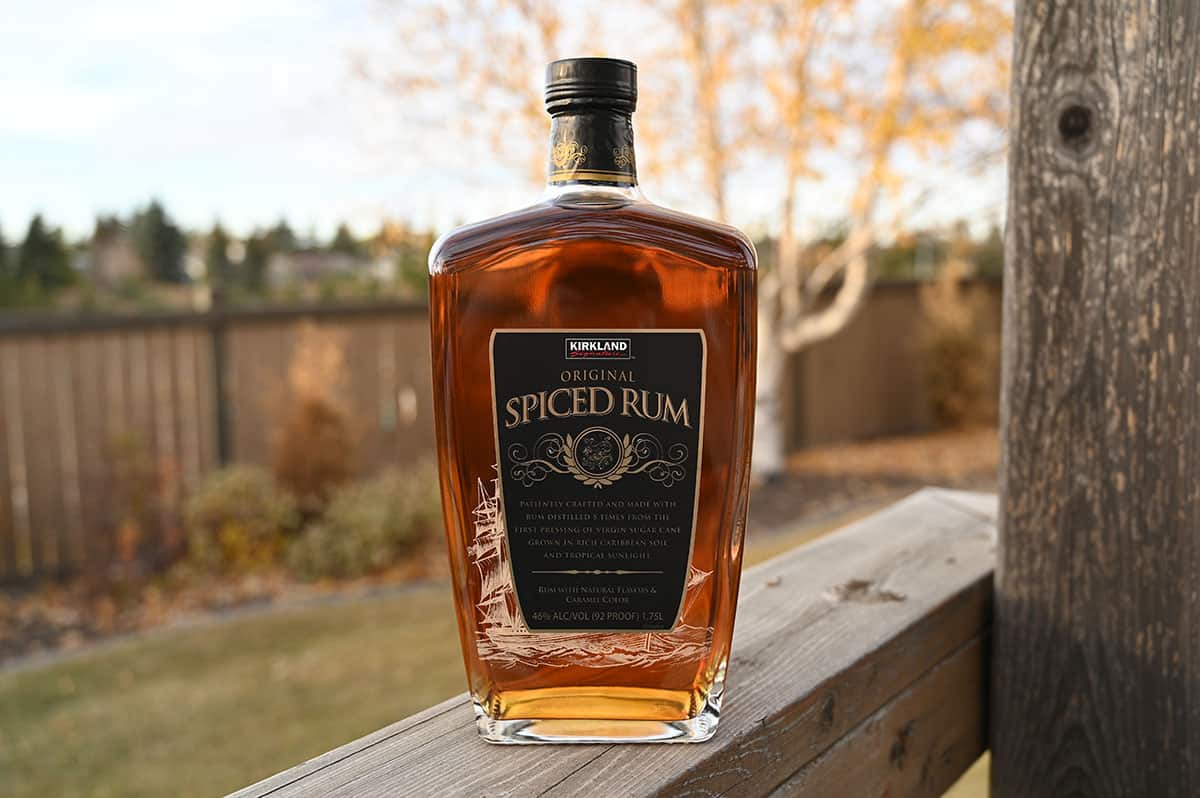 Spiced rum isn't my first choice for alcoholic drinks and I seldomly pick it over tequila but I'm on a mission to try all the Kirkland Signature liquors. I recently picked up this Costco spiced rum to review and also use to make Halloween cocktails!
Other Costco liquors I've reviewed are the Kirkland Signature Vodka, Kirkland Signature Scotch and Whiskey, Kirkland Signature Anejo Tequila, Kirkland Signature Silver Tequila, Kirkland Signature Premium Golden Margarita and the Kirkland Signature Strawberry Margarita.
Location in Store
You can find this in the Costco liquor store. The item number is 350913.
Taste
I did a taste test with the Costco rum versus Captain Morgan Original Spiced Rum. I found the Kirkland Signature Spiced Rum a bit smoother than the Captain Morgan's despite the much higher alcohol content. It has a really strong, almost artificial vanilla flavor and a buttery, sweet aroma.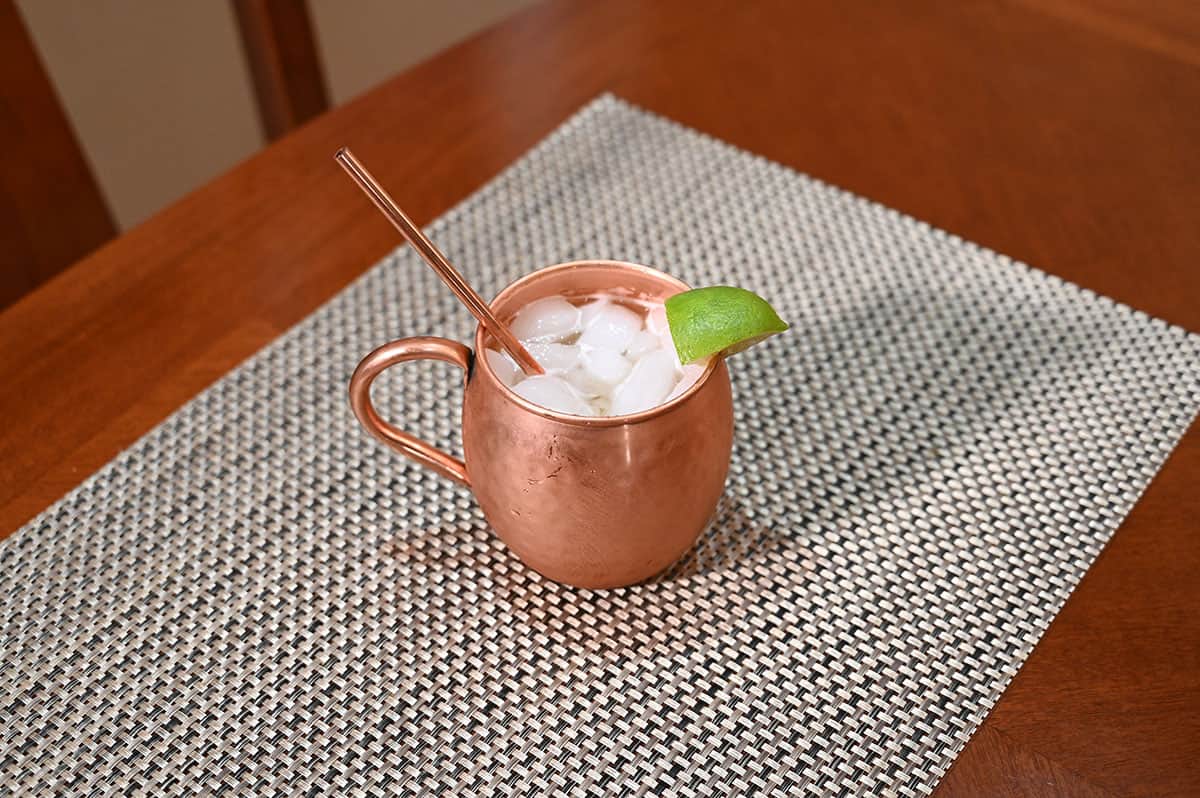 Mixed with coke, the Kirkland Spiced Rum has a stronger alcohol taste than the Captain Morgan Spiced Rum, but it also seems to have a stronger artificial vanilla flavor. Captain Morgan Spiced Rum tastes smoother and less fake vanilla to me.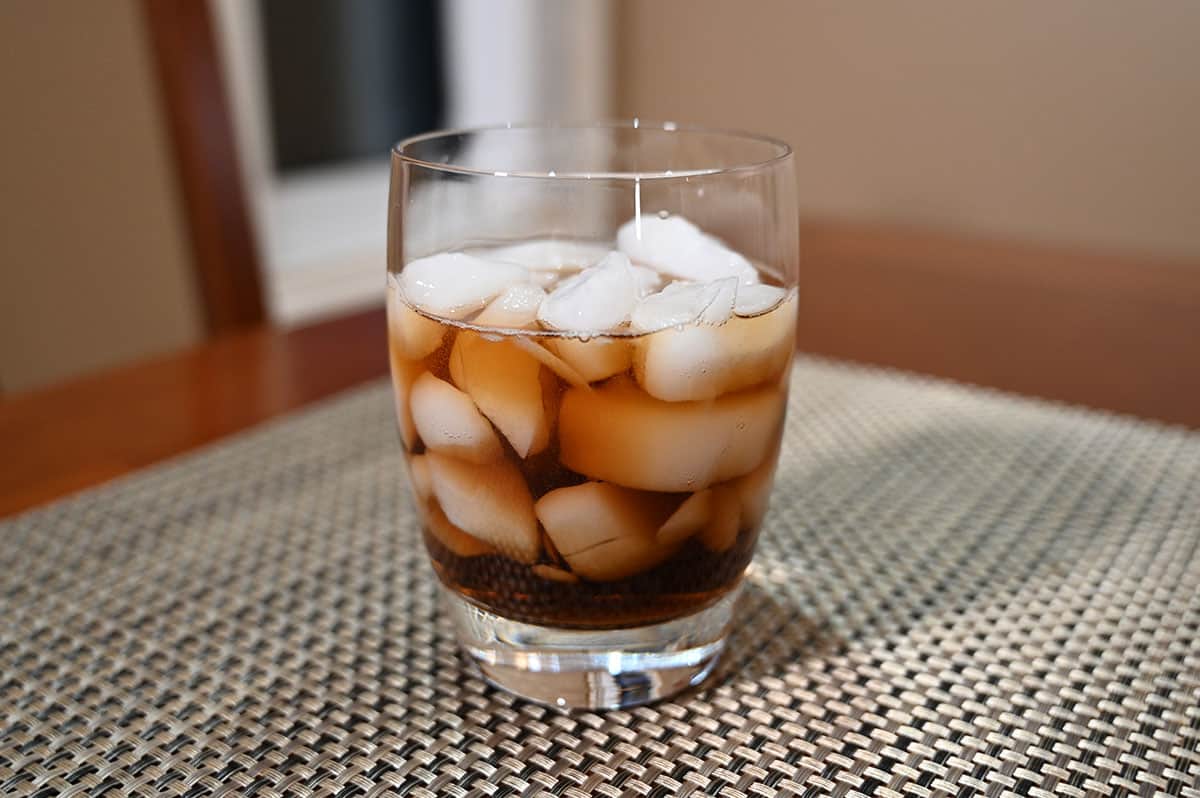 I made a new cocktail recipe called a Pineapple Mule from Captain Morgan's website, the Kirkland Spiced Rum is a bit overpowering in the drink, though the drink is still quite tasty. I added extra pineapple juice and enjoyed it.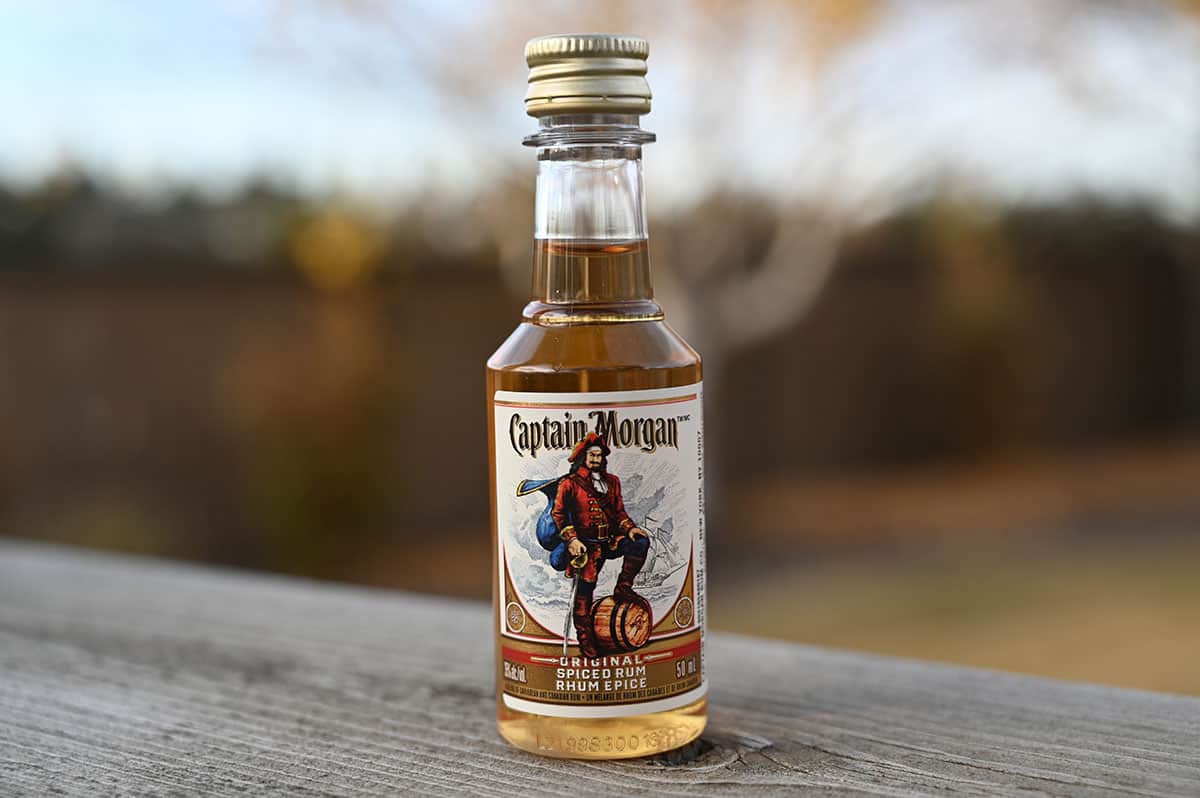 Cost
The 1.75-liter bottle of Kirkland Signature Original Spiced Rum costs $47.89 Canadian at Costco which is pretty reasonable for a decent-quality spiced rum.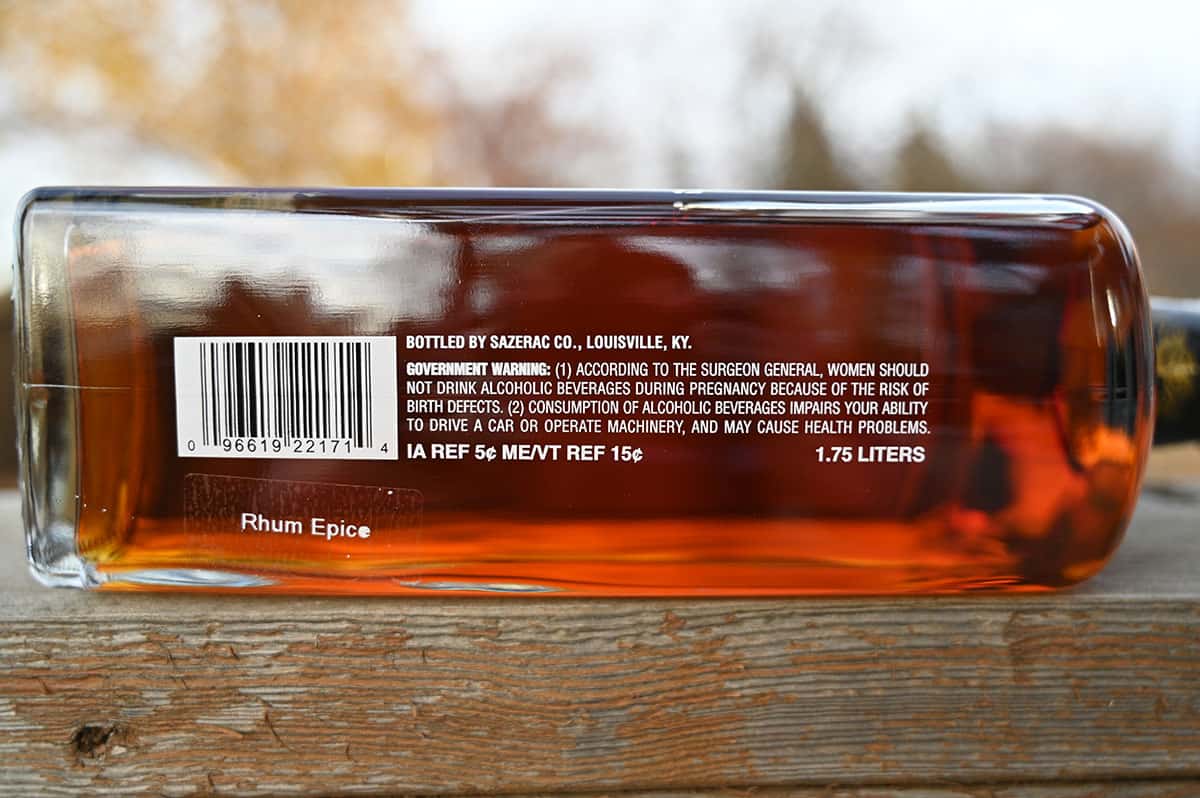 A 1.75-liter bottle of Captain Morgan Original Spiced Rum costs $53.99 Canadian at my local liquor store, so the Costco brand rum is a tad cheaper!
Serving Suggestions
I don't recommend this as a sipping rum but it works well in mixed drinks. Some drink suggestions are a dark and stormy, rum and coke, rum and ginger ale or rum and cream soda even!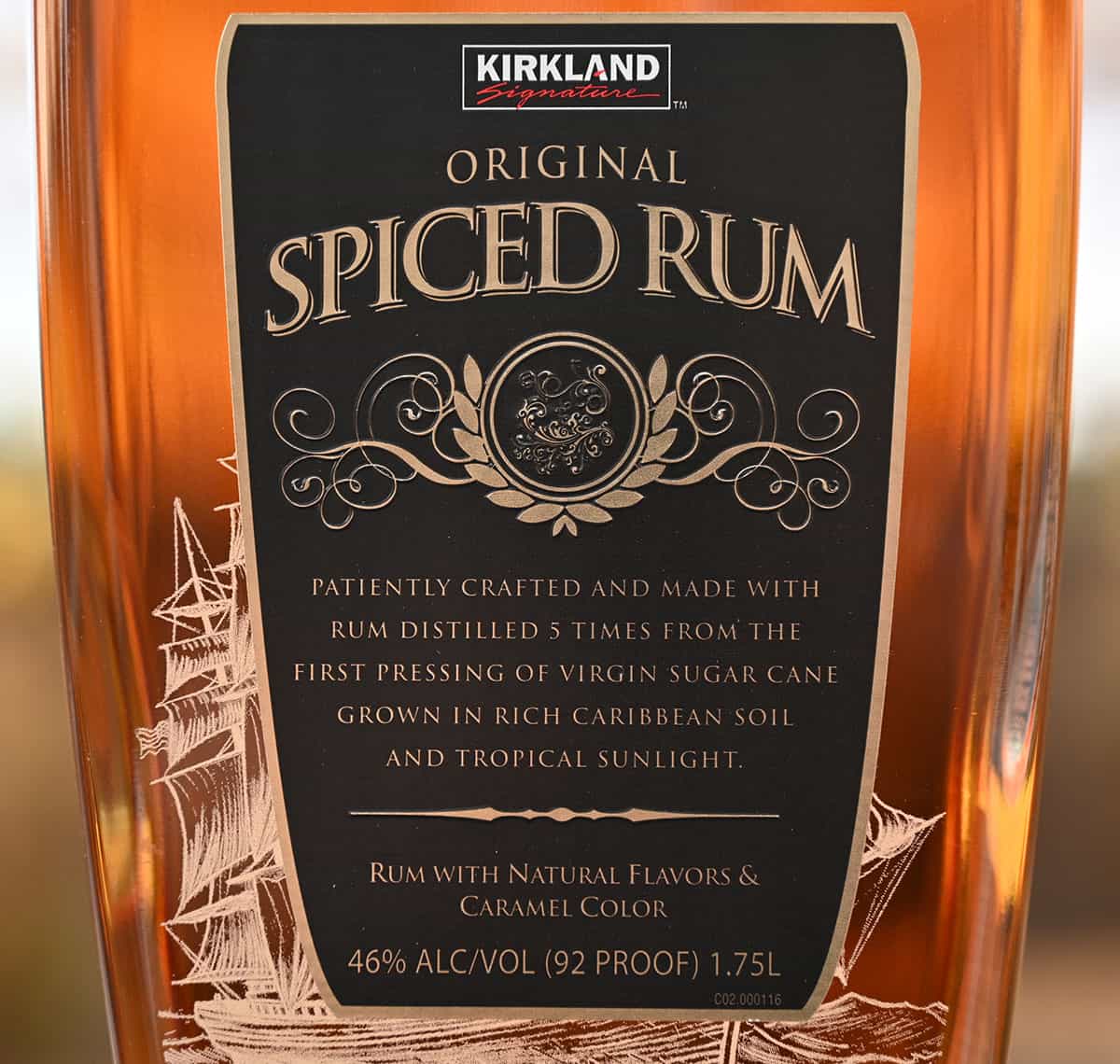 I think the vanilla flavor is very strong so whatever you're mixing this spiced rum with, make sure it tastes okay with vanilla.
Scoring
Taste: 7/10
Cost: 9/10
Overall
Give it a try!
This isn't the kind of spiced rum I'm going to stow away for special occasions. It's the kind of spiced rum I'd buy for a party or mix with soda. I prefer Captain Morgan over Kirkland Signature Original Spiced Rum, which is surprising because I find the Costco brand is usually my preferred choice.
Have you tried the Costco spiced rum? What do you think of it?
---
Please note that this review was not paid for or sponsored by any third party. This product was purchased by Costcuisine for the purpose of producing this review. The opinions in this review are strictly those of Costcuisine. Costcuisine is not affiliated with Costco or any of its suppliers. In the event that Costcuisine receives compensation for a post from the manufacturer of a product or some other third party, the arrangement will be clearly disclosed (including where the manufacturer of a product provides Costcuisine with a free sample of the product).