Shortbread fan? You're in luck! Costco has a major tin!
Please note that this review was not paid for or sponsored by any third party. I purchased this product with my own money and the opinions in this review are strictly my own. I am not affiliated with Costco or any of its suppliers. I am just a fan of the company. I write these reviews to help my fellow shoppers.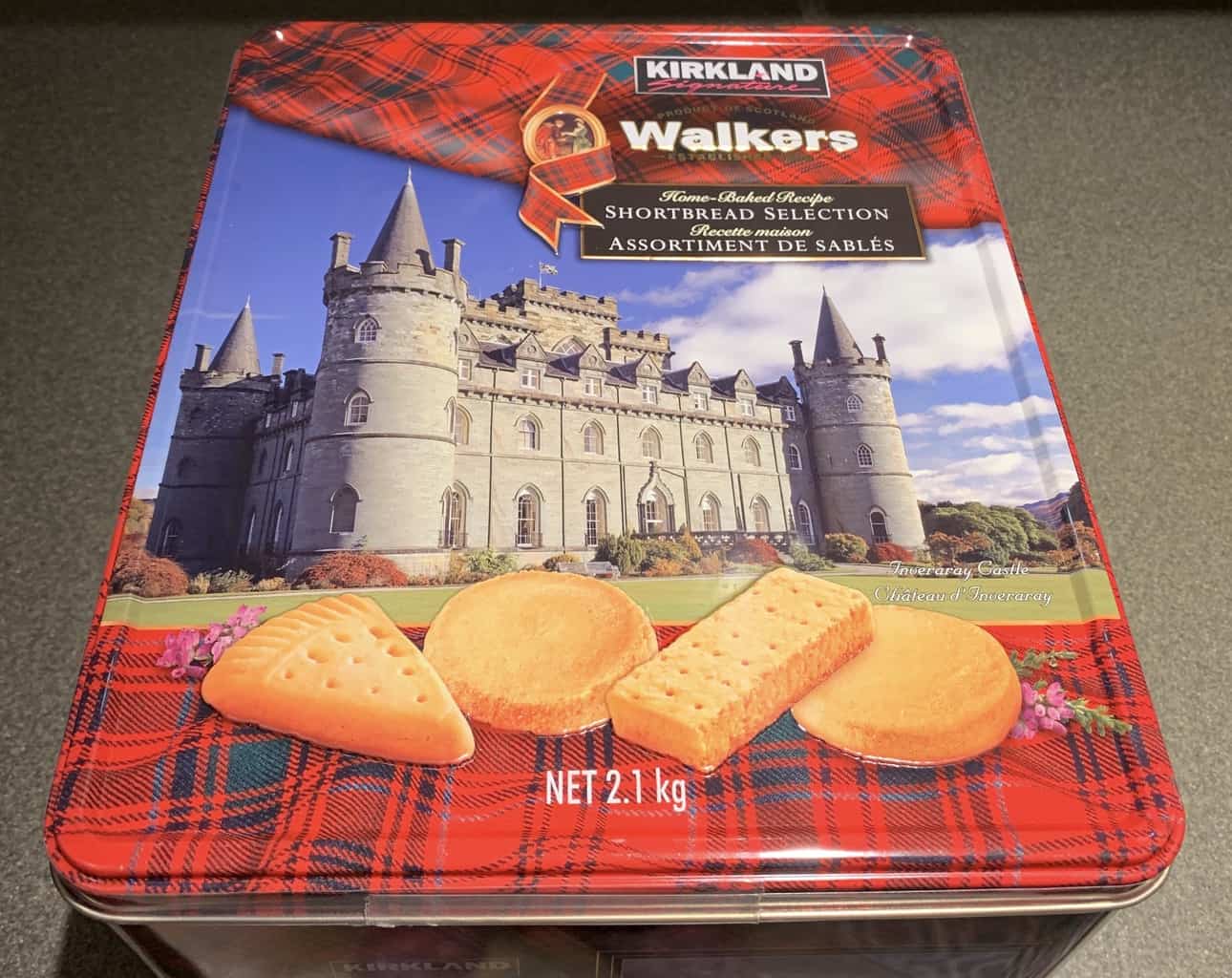 I have to be honest with you, I don't love shortbread and neither does Sean. However Sean was the one who wanted me to pick this up Costco Kirkland Signature Walkers Shortbread to review for the holidays so here I am today reviewing this MASSIVE tin full of shortbread. This shortbread is made in Scotland!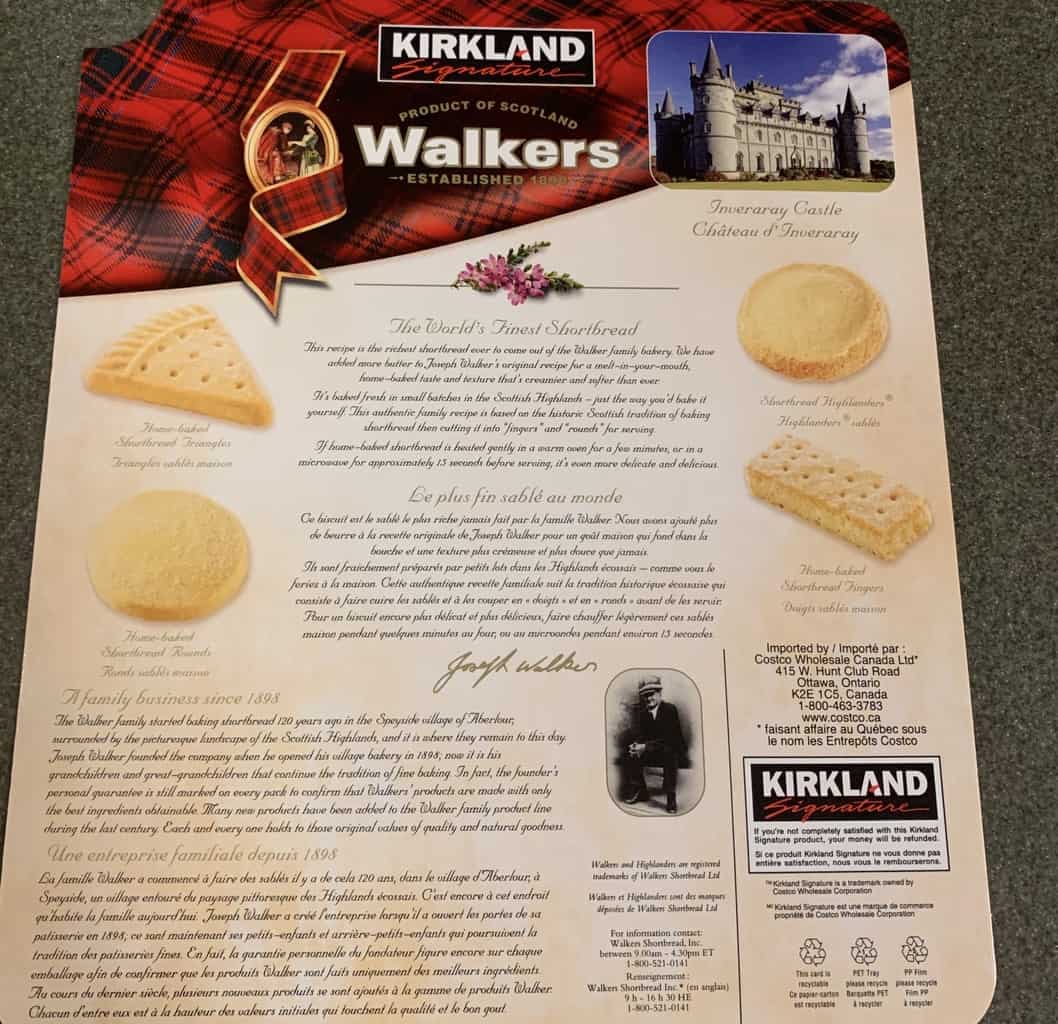 Taste
This is simple, not fancy, not too exciting, premium tasting hard shortbread. If you love a super soft or whipped shortbread cookie, look elsewhere because these are crisp and a little crunchy while still melting in your mouth!
The tin comes with 12 packages of shortbread and three packages of each different kind of shortbread. Shortbread rounds, shortbread triangles, shortbread fingers and shortbread highlanders. All of the shortbread tastes very similar.
Some are slightly sweeter due to a sprinkling of sugar on top and the triangles taste slightly more buttery due to their thickness. Overall not too sweet, melt in your mouth buttery and has that classic Scottish shortbread taste that so many love.
If you're an absolute fanatic for shortbread or know someone who is that may enjoy this as a gift I recommend it. Walkers makes some tasty shortbread for Kirkland Signature but personally I like softer cookies with chocolate, nuts, icing etc.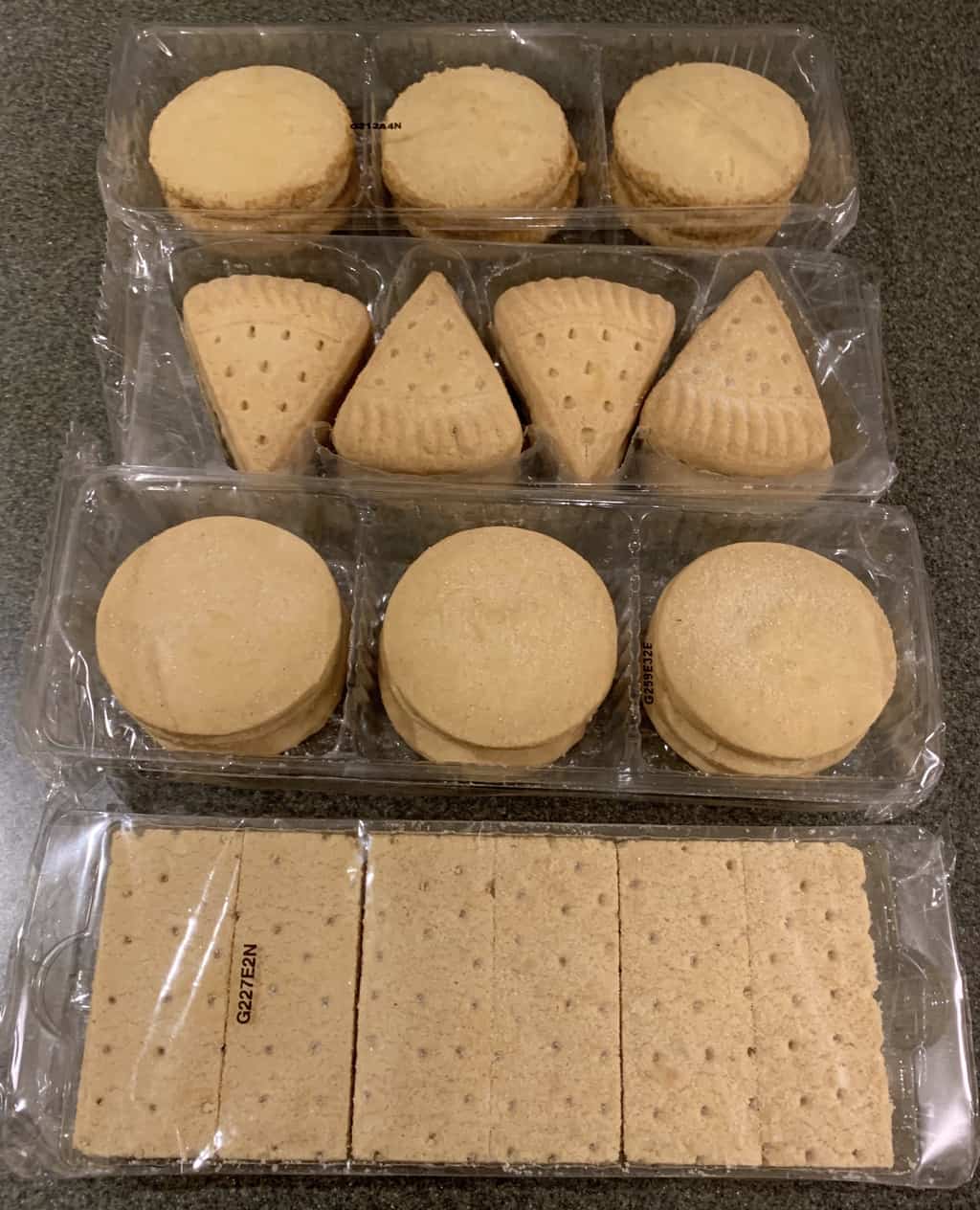 Cost
This tin is not cheap but it's also full of a ton of shortbread. $23.99 Canadian for something I don't really like that much. The tin is really nice for Christmas ornaments and for someone who really does like shortbread this tin is full of it.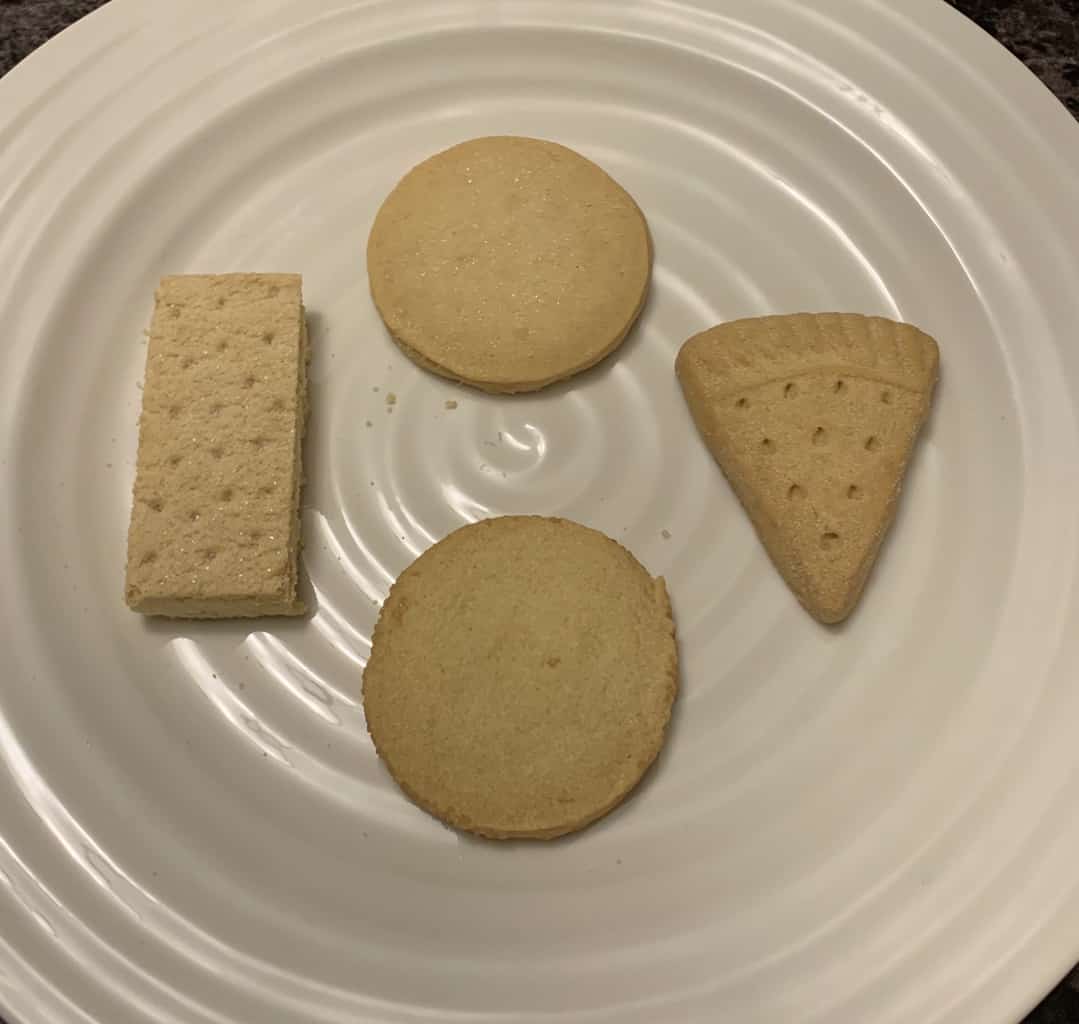 Convenience
There are 12 individually wrapped packages of shortbread in the tin. Therefore you don't have to open all the shortbread just by opening the tin but once you open a separate package there's no way to reseal the shortbread.
The shortbread tin is 2.1 kg. The shortbread packaging states to store it in a cool, dry place. The best before date is about 10 months from the date I purchased the shortbread.

Nutrition
The ingredients list is short and sweet, flour, butter, sugar, milk and salt. Two biscuits is 190 calories, 11 grams of fat, 23 grams of carbohydrates, one gram of fibre, seven grams of sugar, two grams of protein and 130 mg of sodium.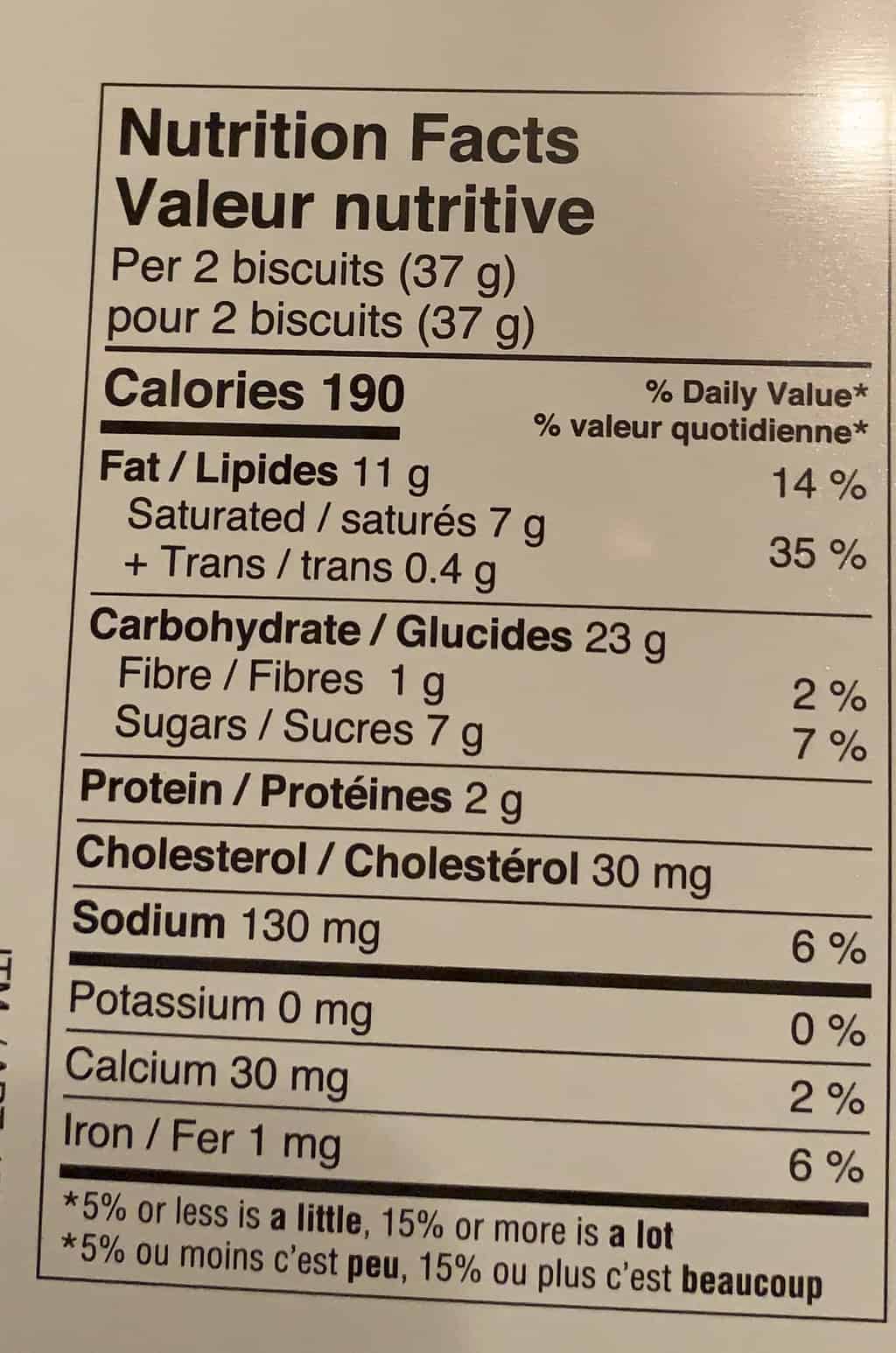 Although shortbread is not my favorite, I know a lot of people absolutely love the Costco Kirkland Signature Walkers Shortbread, especially around the holiday season! This beautiful tin would make a nice gift for the shortbread lover in your life.
Taste: 8/10 (I'm pretending I like shortbread)
Cost: 6/10
Nutrition: 1/10 (short list of ingredients, still not great for you)
Convenience: 9/10
What's your opinion on shortbread around Christmas? Love it? Hate it?