Are you a fan of simple, buttery shortbread cookies? If you're a Costco member you're in luck because Costco has a massive tin of Kirkland Signature Walkers Shortbread from Scotland. This shortbread is made from a few simple ingredients like pure butter and has no added preservatives or artificial flavors. If you have a friend or family member who loves shortbread, this might be a great gift for them!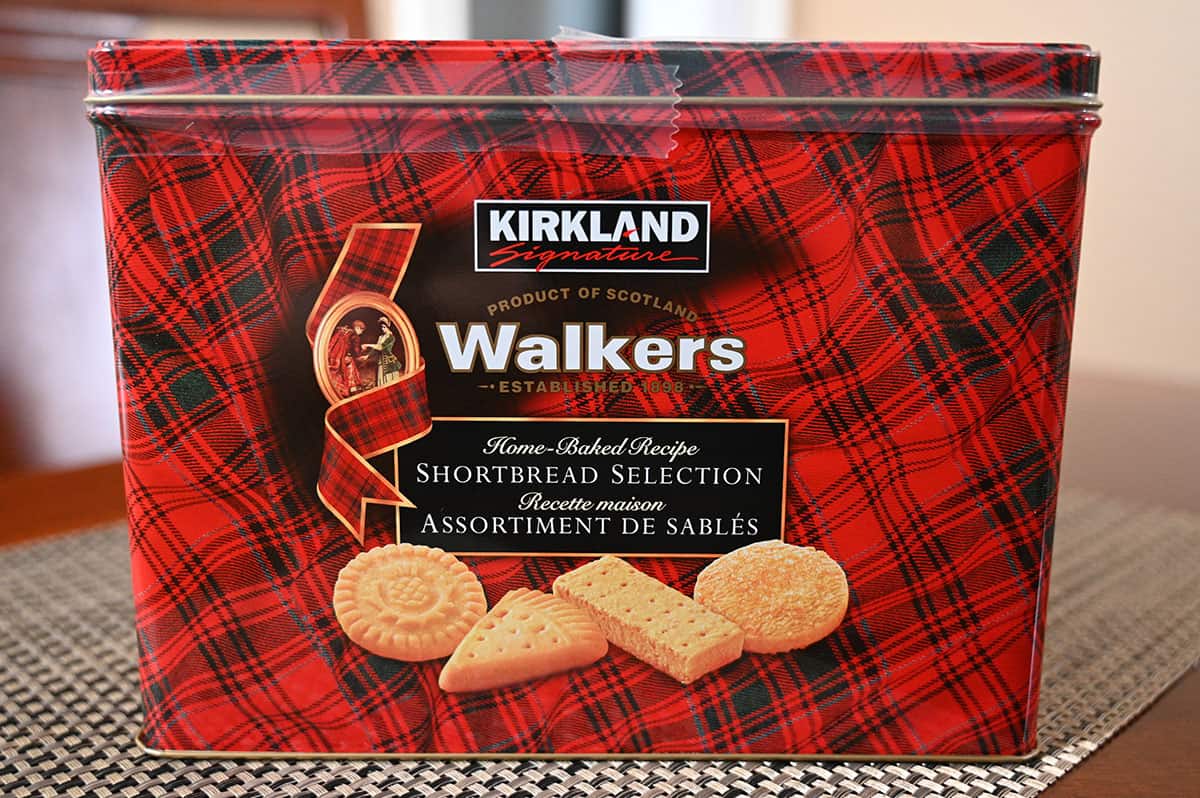 I don't love shortbread and neither does Sean, we like chocolate too much but we still decided to get the Costco Kirkland Signature Walkers Shortbread to review for the holiday season. I didn't mind because I plan to reuse the tin the shortbread comes in and I have parents and in-laws who love shortbread!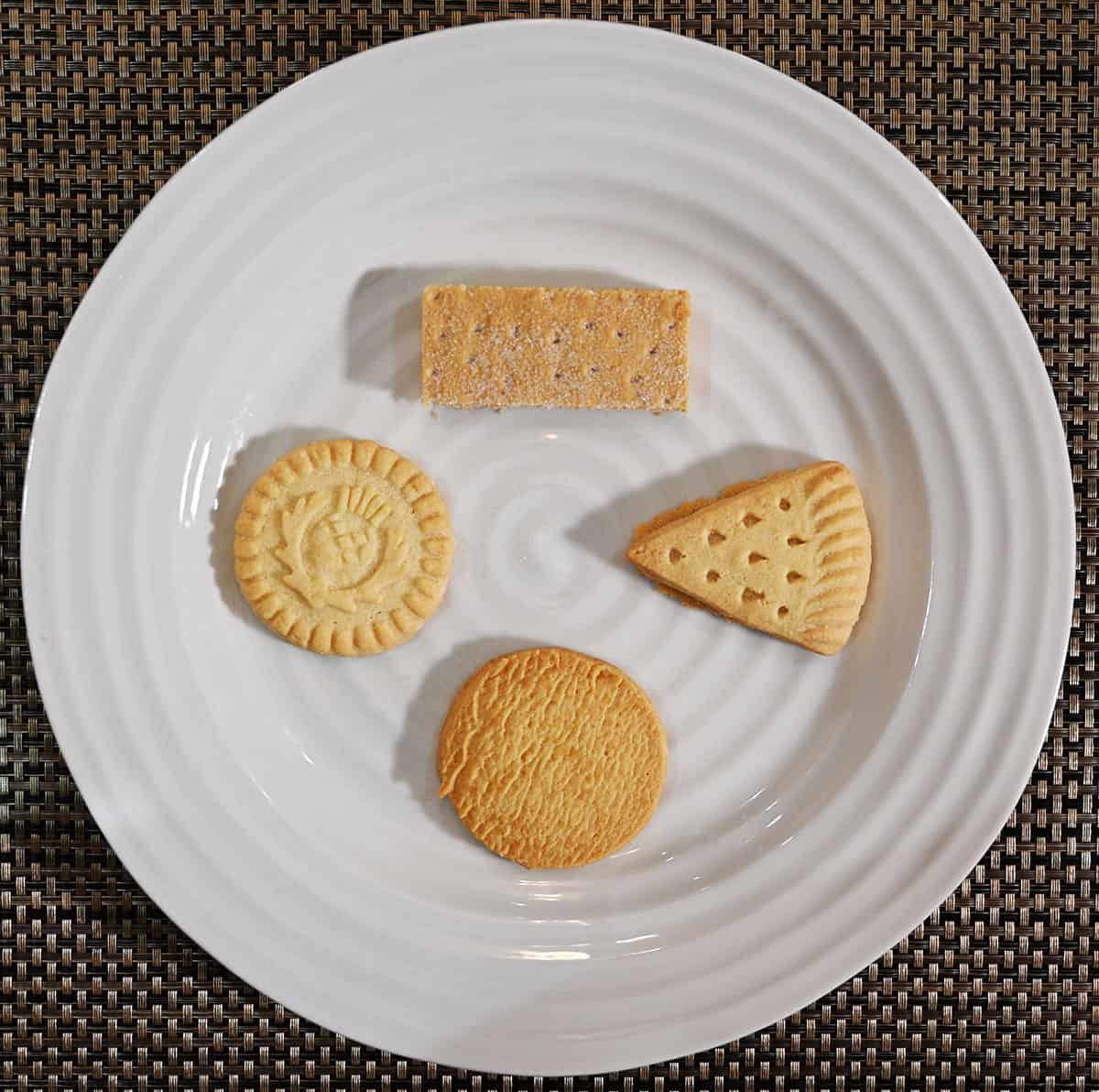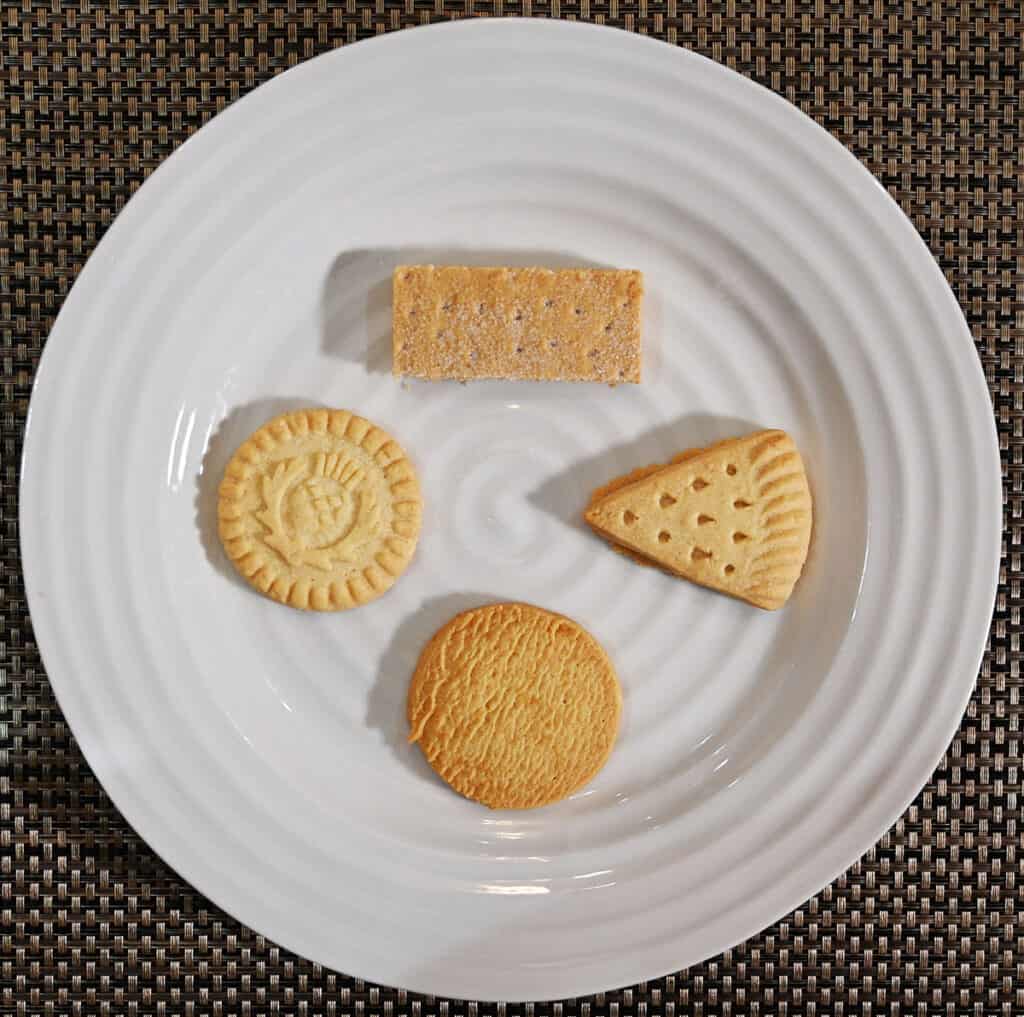 Some other cookies from Costco that are great to have during the holiday season are the David's Butter Pecan Meltaways, Kelsen Danish Butter Cookies, Kirkland Signature Crepes, Kirkland Signature Raspberry Crumble Cookies, Kirkland Signature Ginger Cookies, and the Kirkland Signature Gingerbread Decorating Kit.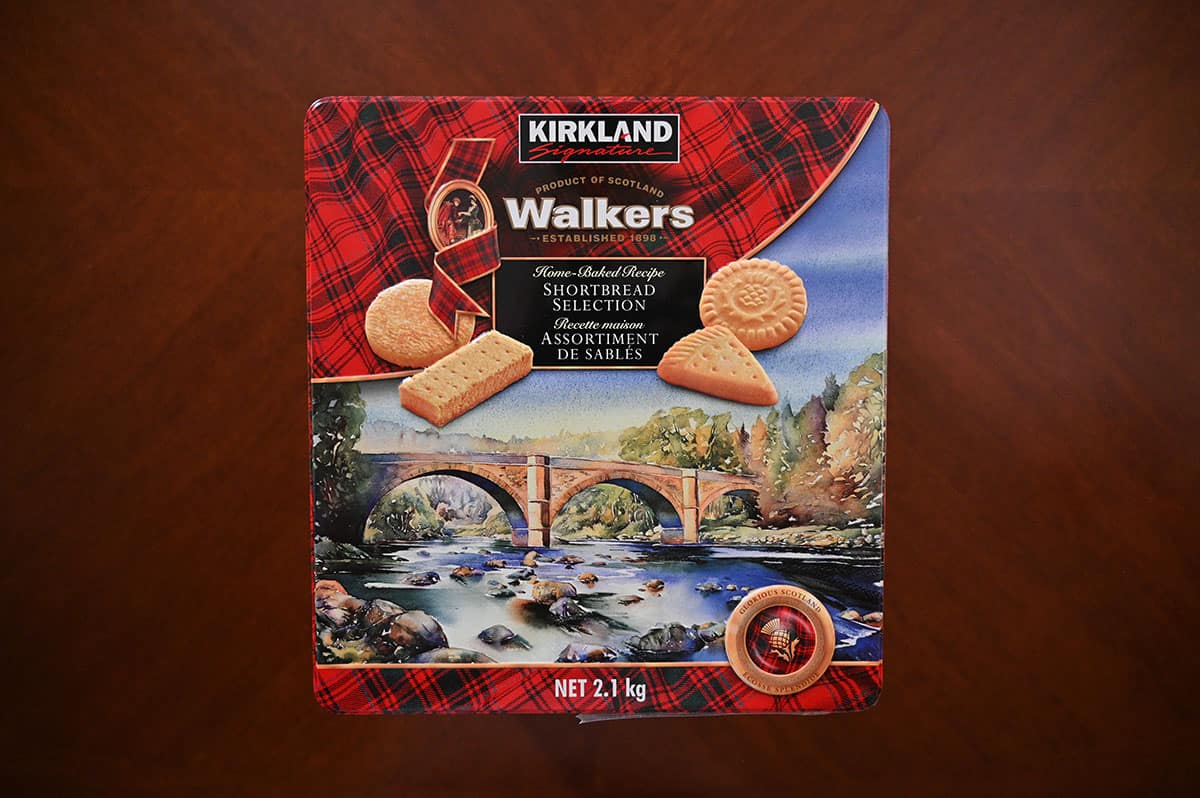 Location in Store
You can find the tin of shortbread in the Christmas seasonal aisle at Costco, near the chocolates and other cookies. The item number is 158922.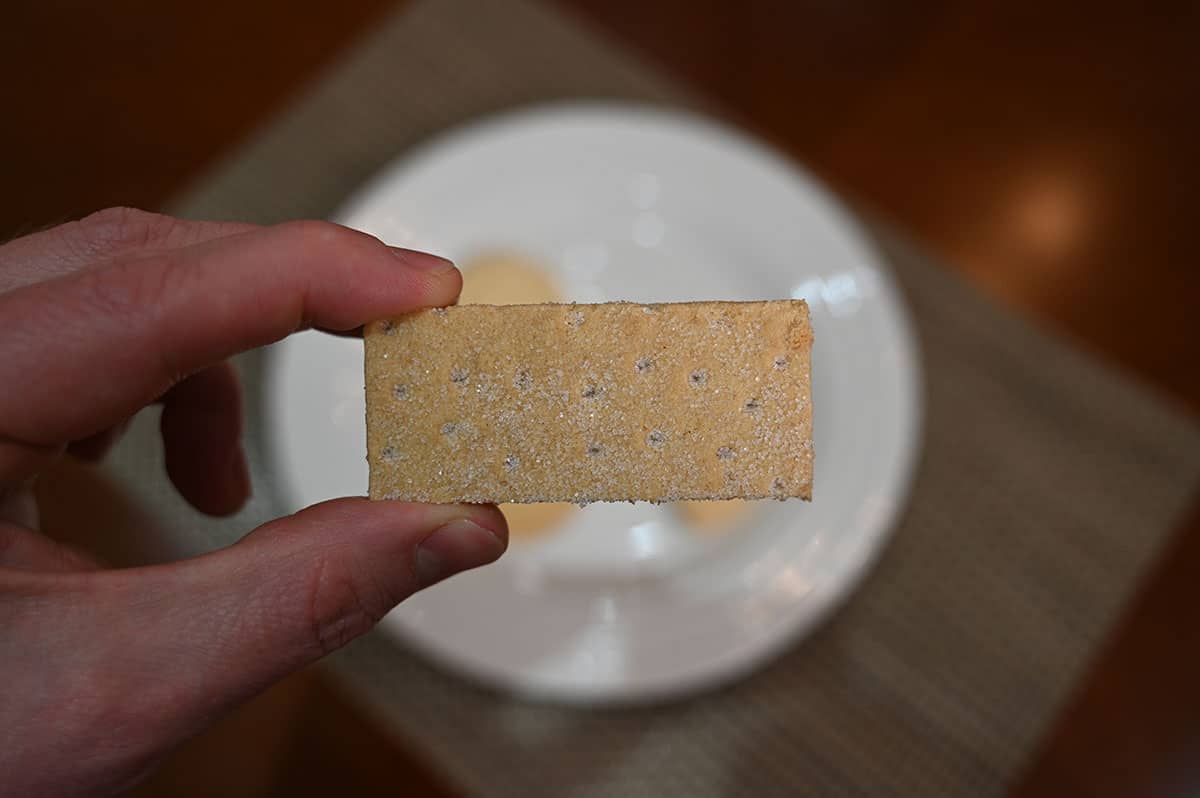 Taste
This a tin full of simple, buttery, and, premium-tasting shortbread cookies. If you want a super soft or whipped shortbread cookie, look elsewhere because these are crisp and a little crunchy while still melting in your mouth!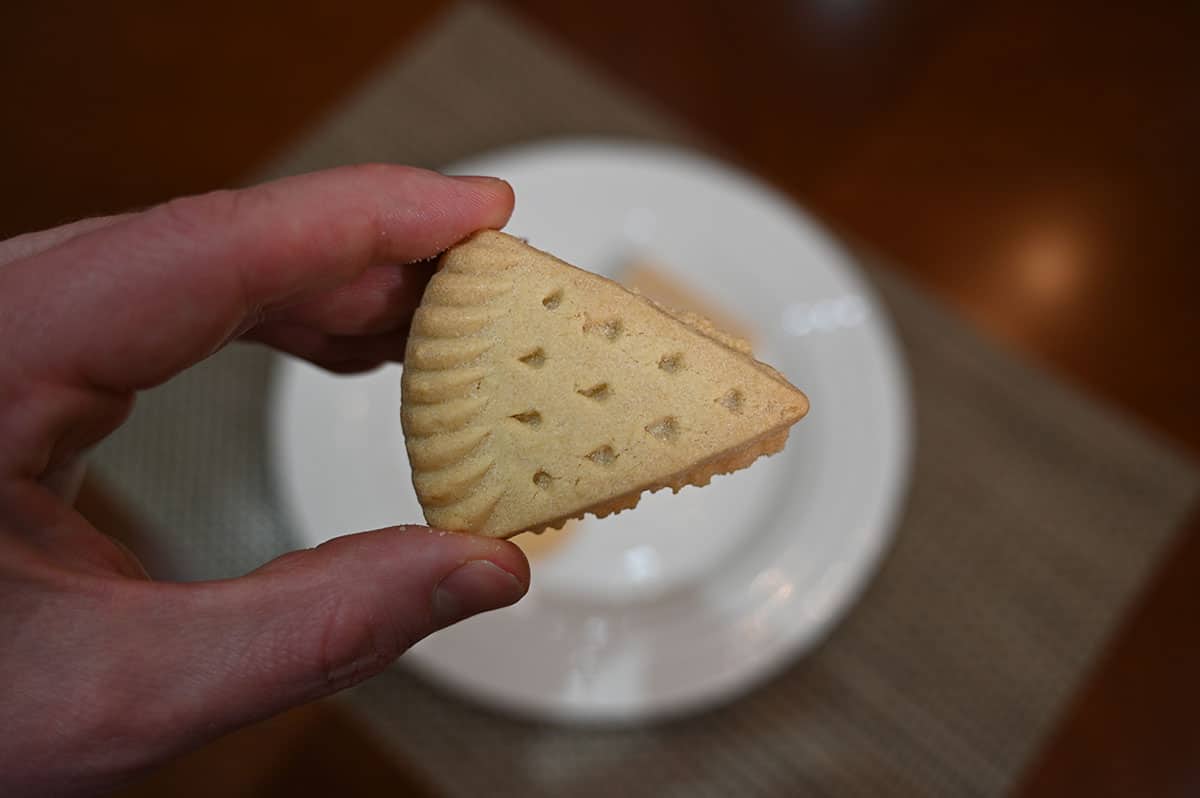 The tin has four different kinds of shortbread. Shortbread rounds, shortbread triangles, shortbread fingers and shortbread highlanders. All of the shortbread tastes alike to me, I don't notice a difference in taste with the different shapes. Although some are slightly sweeter due to a sprinkling of sugar on top and the triangles taste slightly more buttery due to their thickness.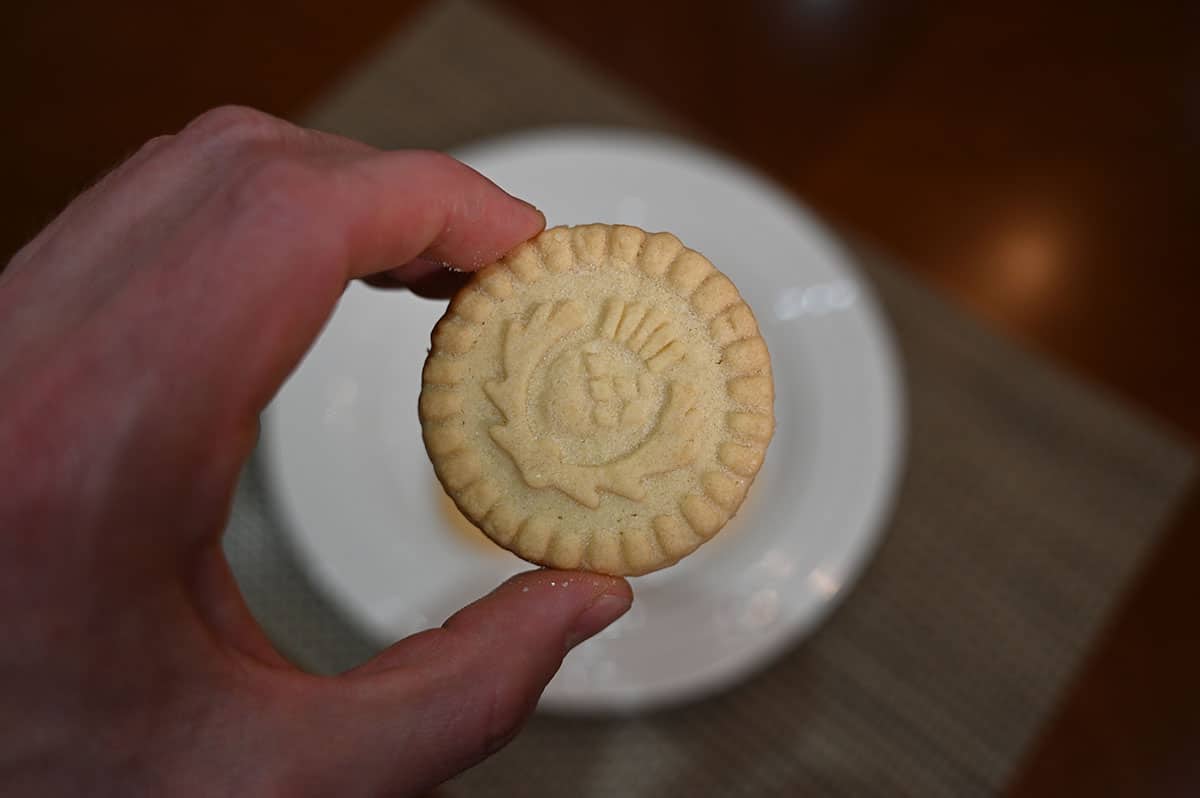 The flavor is not too sweet, melt-in-your-mouth buttery and has that classic Scottish shortbread taste that so many love. I usually opt for chocolaty cookies but I enjoyed eating these!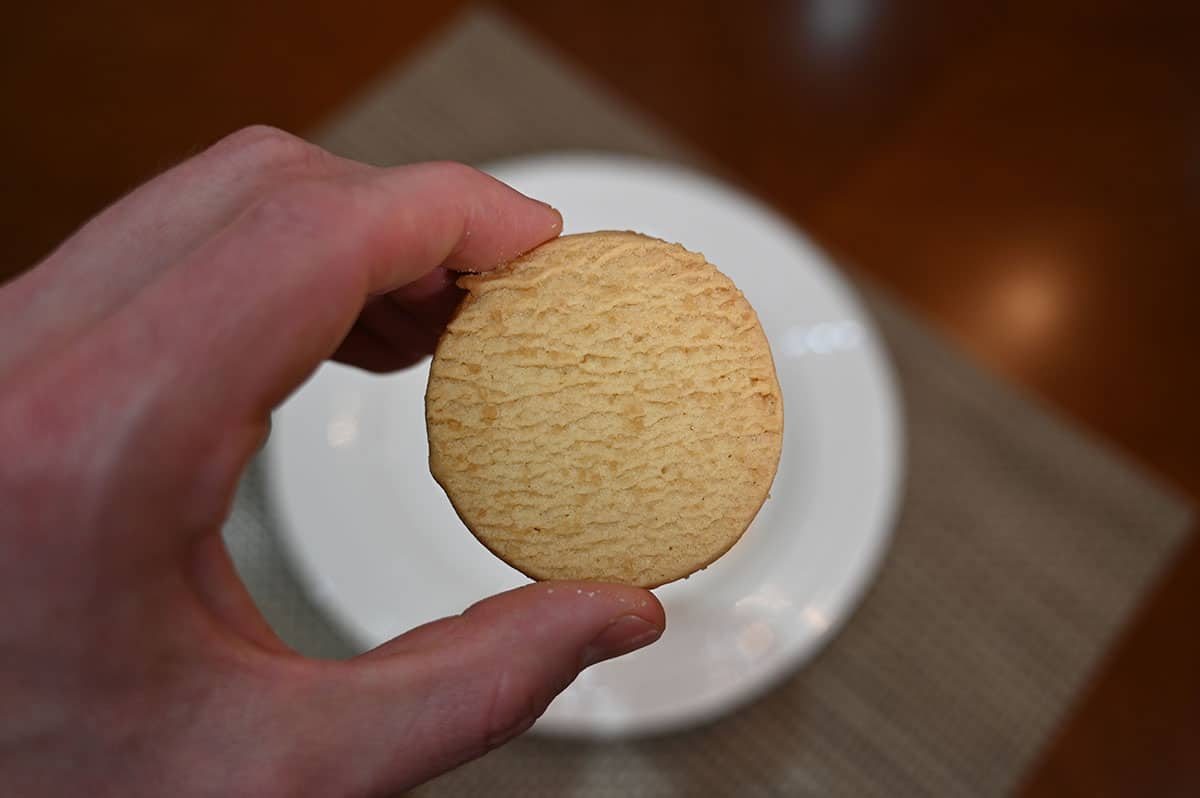 Cost
The tin comes with 12 packages of shortbread in total which means three packages of each different kind of shortbread. This tin is not cheap and the cost has gone up a lot since 2019. In 2019 the tin cost $23.99 Canadian and now costs $29.99 Canadian.

Convenience
There are 12 packages of shortbread in the tin. Therefore you don't have to open all the shortbread just by opening the tin but once you open a separate package there's no way to reseal the shortbread.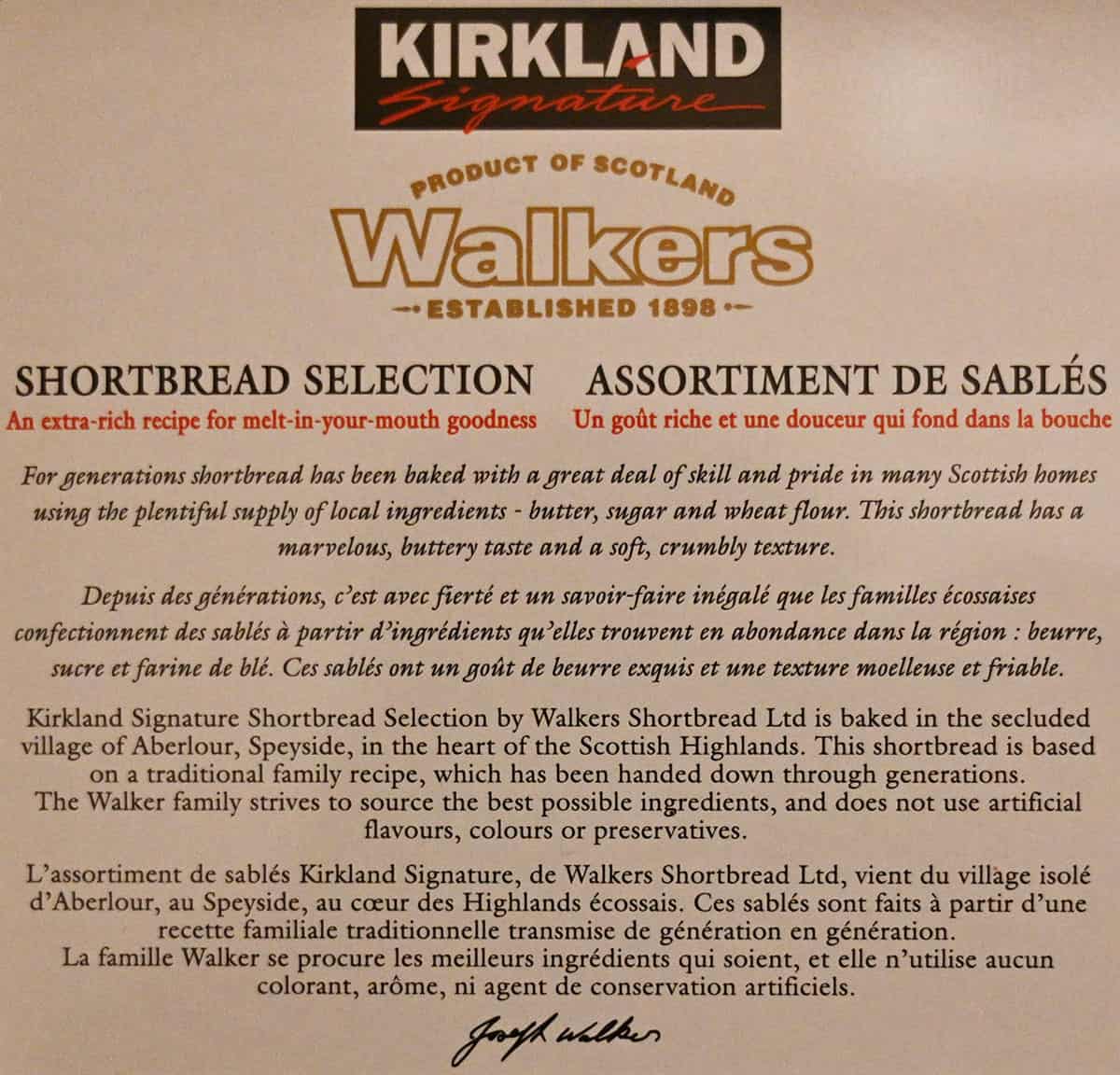 The best-before date listed on the tin of shortbread is about ten months from when it was purchased and the shortbread should be stored in a cool, dry place. Walkers Shortbread is a product of Scotland and started as a small family bakery in 1898!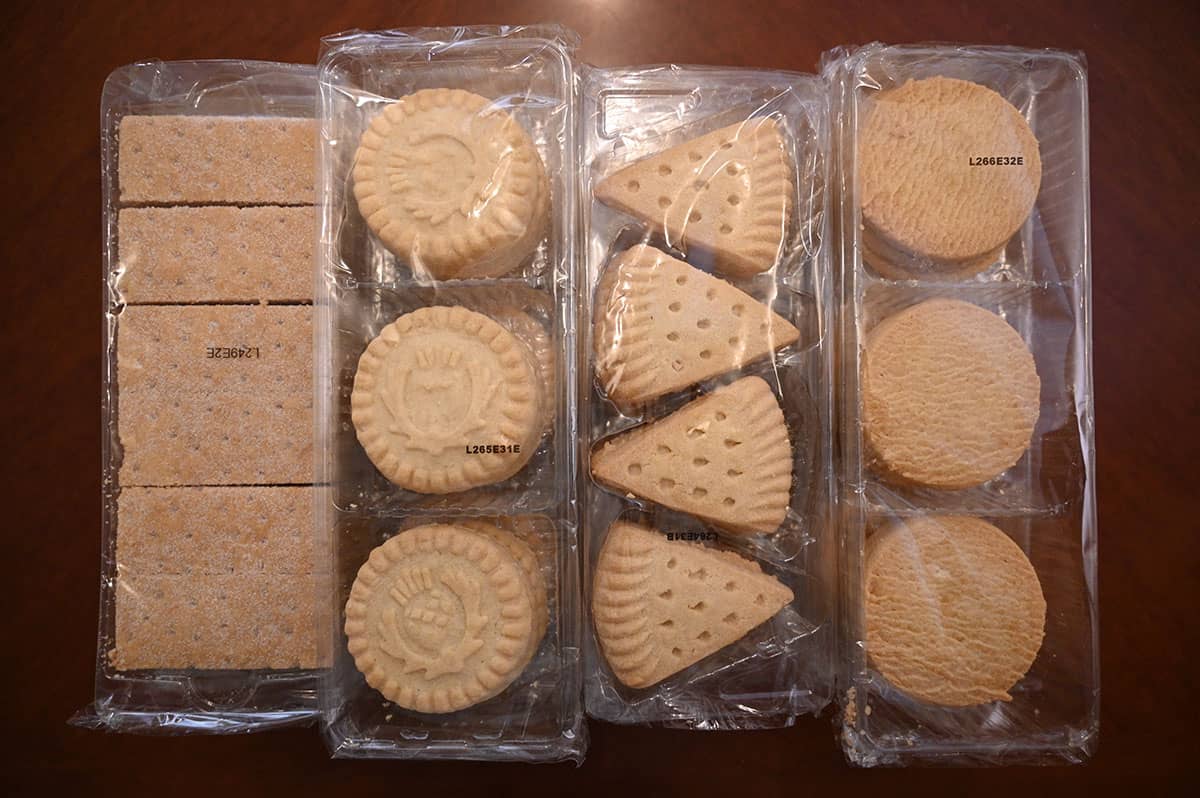 Nutrition
Calories
Two biscuits contain 190 calories, 11 grams of fat, 22 grams of carbohydrates, one gram of fibre, seven grams of sugar, two grams of protein and 135 milligrams of sodium. These aren't low in calories or fat but the sugar isn't all that bad! Some small yogurt cups that are "healthy" have more than seven grams of sugar in them.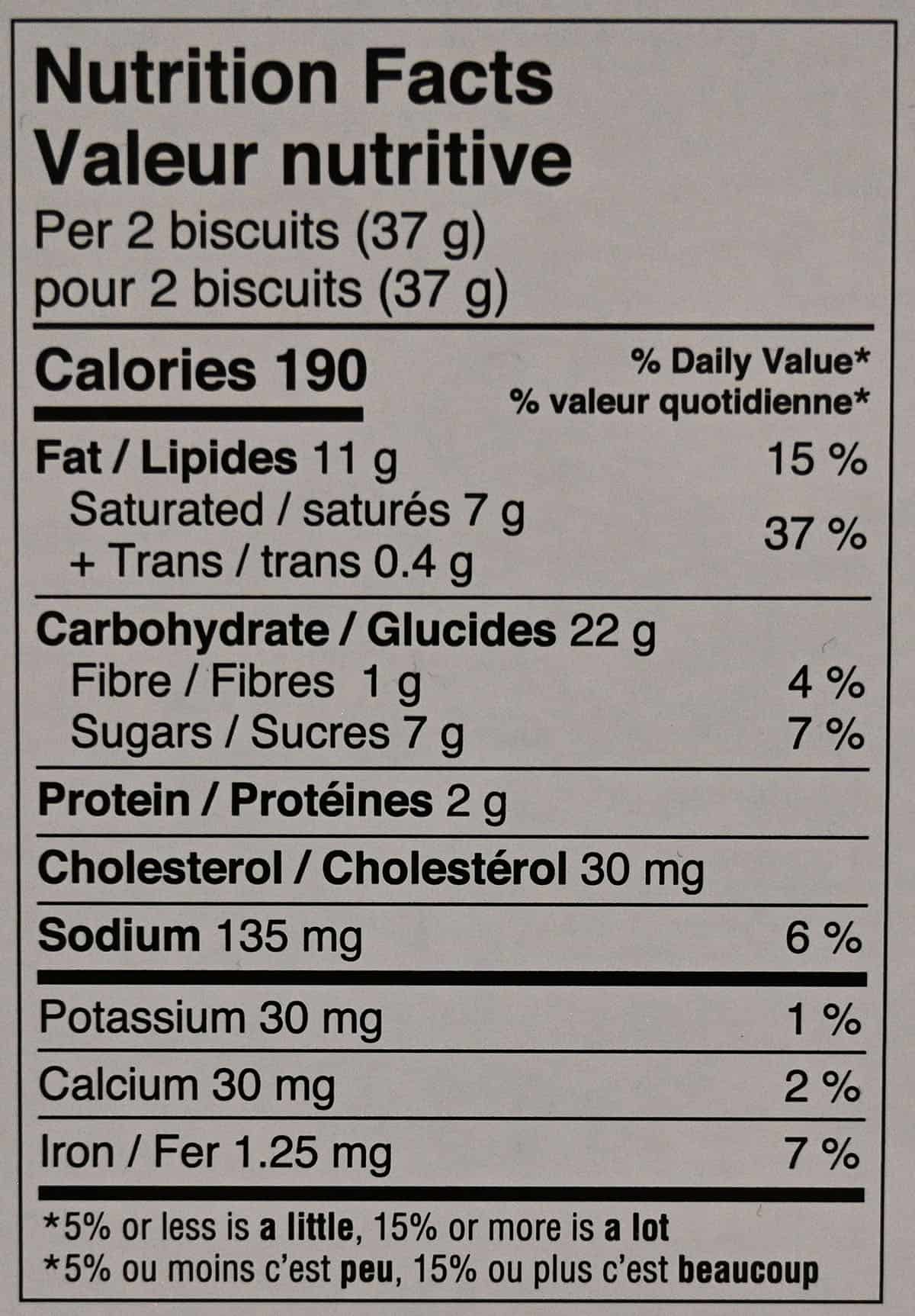 Ingredients
The ingredients list is short and sweet, flour, butter, sugar, milk and salt which I actually love. There are not many ingredients lists this short anymore with simple ingredients you'd use to bake at home. The shortbread contains wheat and milk and may contain tree nuts.

Scoring
Taste: 8/10
Cost: 6/10
Convenience: 10/10
Nutrition: 1/10 I love the short and simple ingredients list but they're still not healthy.
Overall
Give it a try!
Although shortbread is not my favorite, I know a lot of people absolutely love the Costco Kirkland Signature Walkers Shortbread, especially around the holiday season! This beautiful tin would make a nice gift for the shortbread lover in your life.
Have you tried these cookies? What do you think of them?
---
Please note that this review was not paid for or sponsored by any third party. This product was purchased by Costcuisine for the purpose of producing this review. The opinions in this review are strictly those of Costcuisine. Costcuisine is not affiliated with Costco or any of its suppliers. In the event that Costcuisine receives compensation for a post from the manufacturer of a product or some other third party, the arrangement will be clearly disclosed (including where the manufacturer of a product provides Costcuisine with a free.