Costco turkey breast roast for Christmas or Thanksgiving dinner – perfect for small families!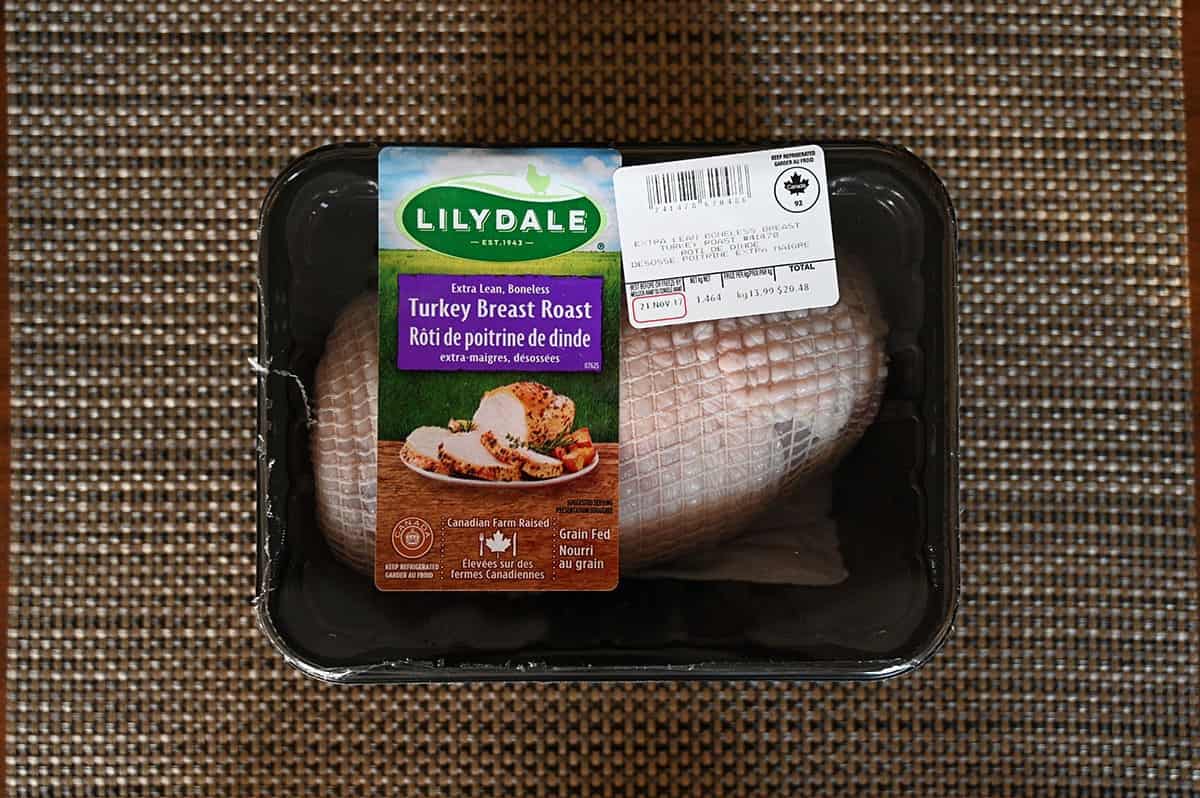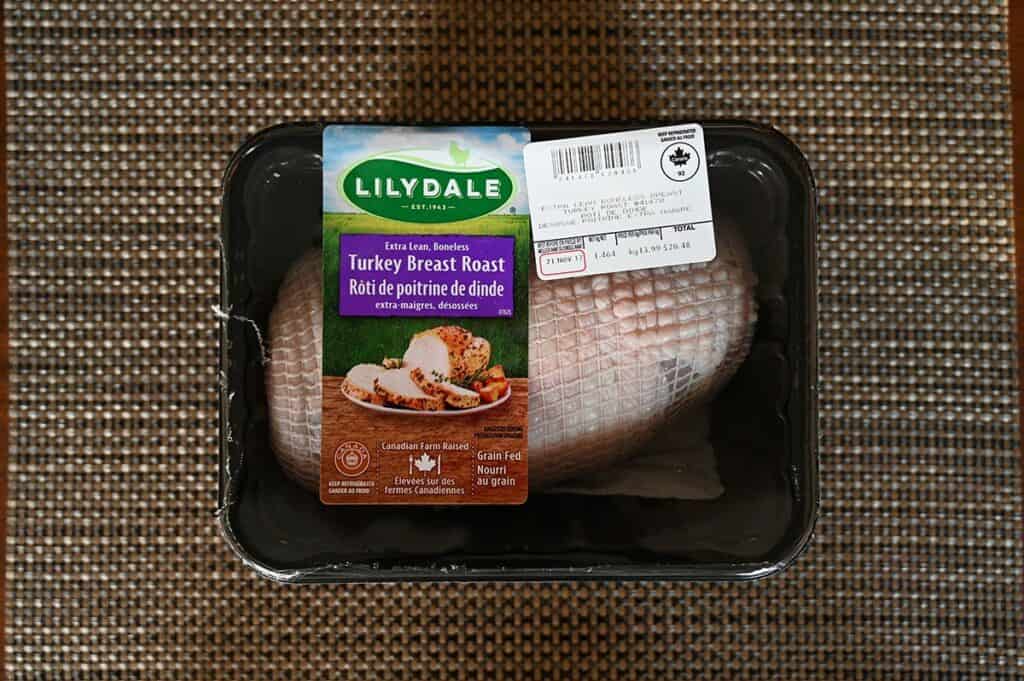 Today I'm reviewing the Costco Lilydale Turkey Breast Roast. I usually prefer turkey over ham for Christmas dinner but we're a small family of two humans and two dogs so there's no way I'm making big turkey!
I've also reviewed the Lilydale Turkey Bacon from Costco, Costco Smoky River Meat Company Turkey Breakfast Sausages, Costco Butterball Naturally Inspired Turkey Breast, Costco Kirkland Signature Oven Roasted Turkey Breast and I buy a ton of the Costco Kirkland Signature Ground Turkey.
Location in Store
You can find this in the fresh meat department at Costco. The item number is 41478.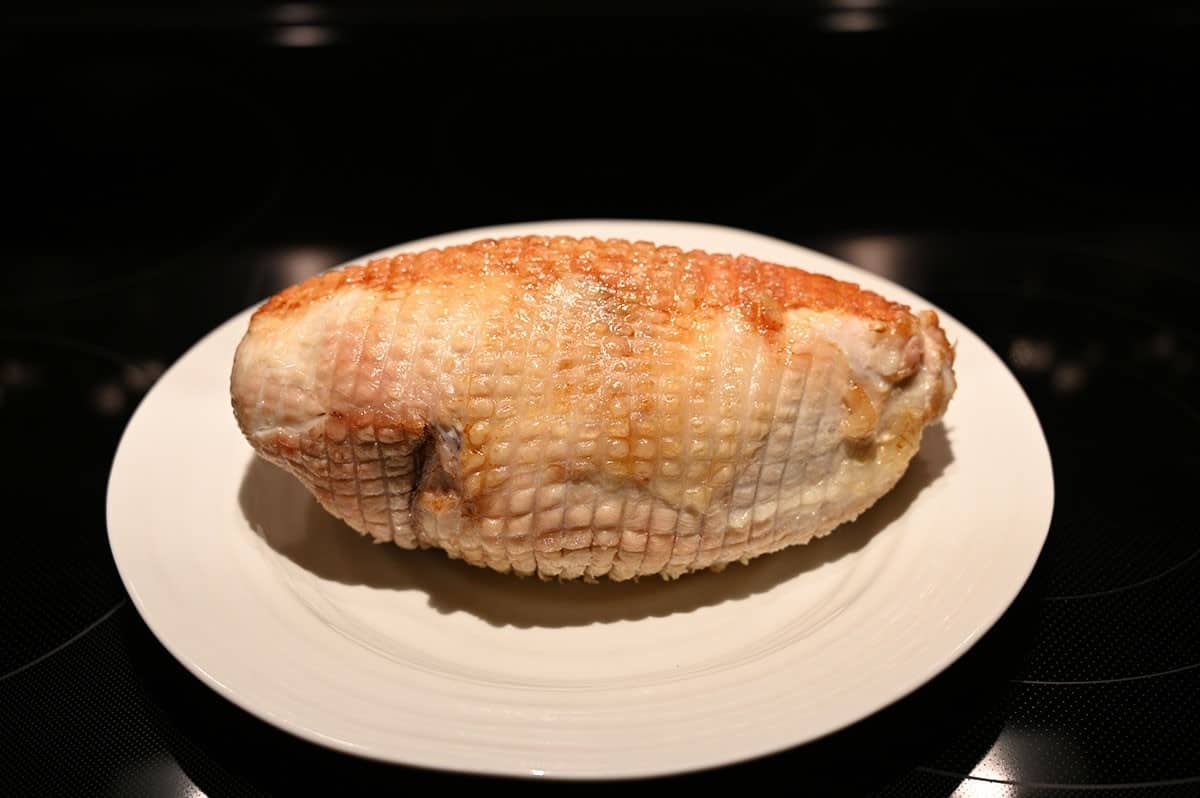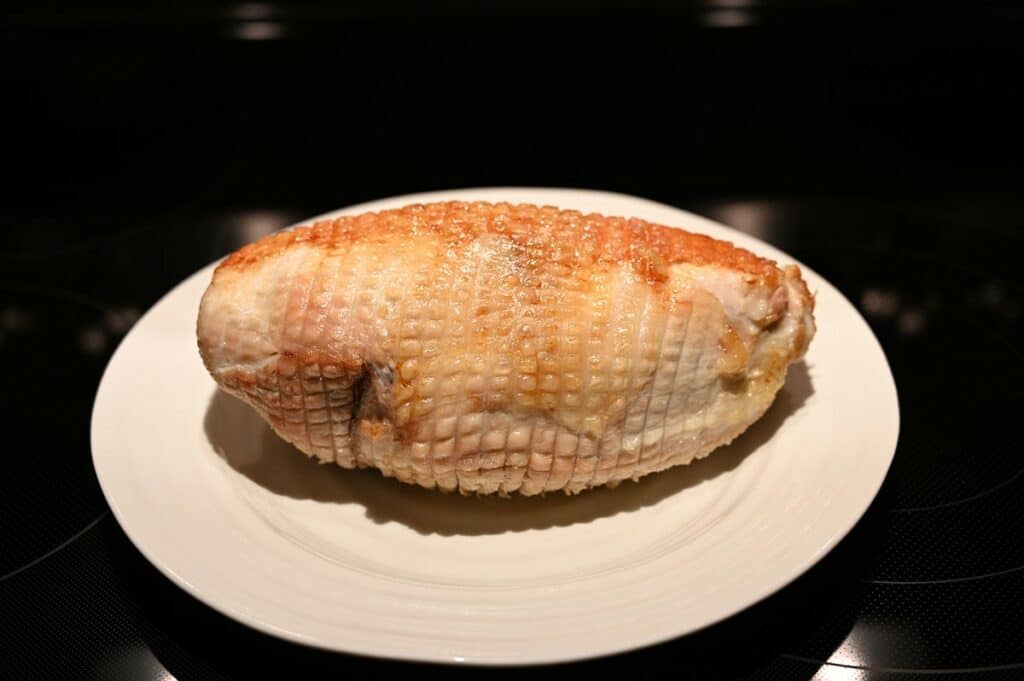 Taste
First off, the turkey breast isn't seasoned so you have to season or baste it yourself. I looked up some recipes online and just followed one that looked simple with salt, pepper and a bit of garlic.
The Costco Lilydale Turkey Breast turned out great! I find all turkey breast is on the dry-side but this breast was as moist as turkey breast gets. The meat is very tender and fresh tasting. There isn't too much gristle and the only gross bites are the ones on the outside near the skin where it tastes a bit fatty.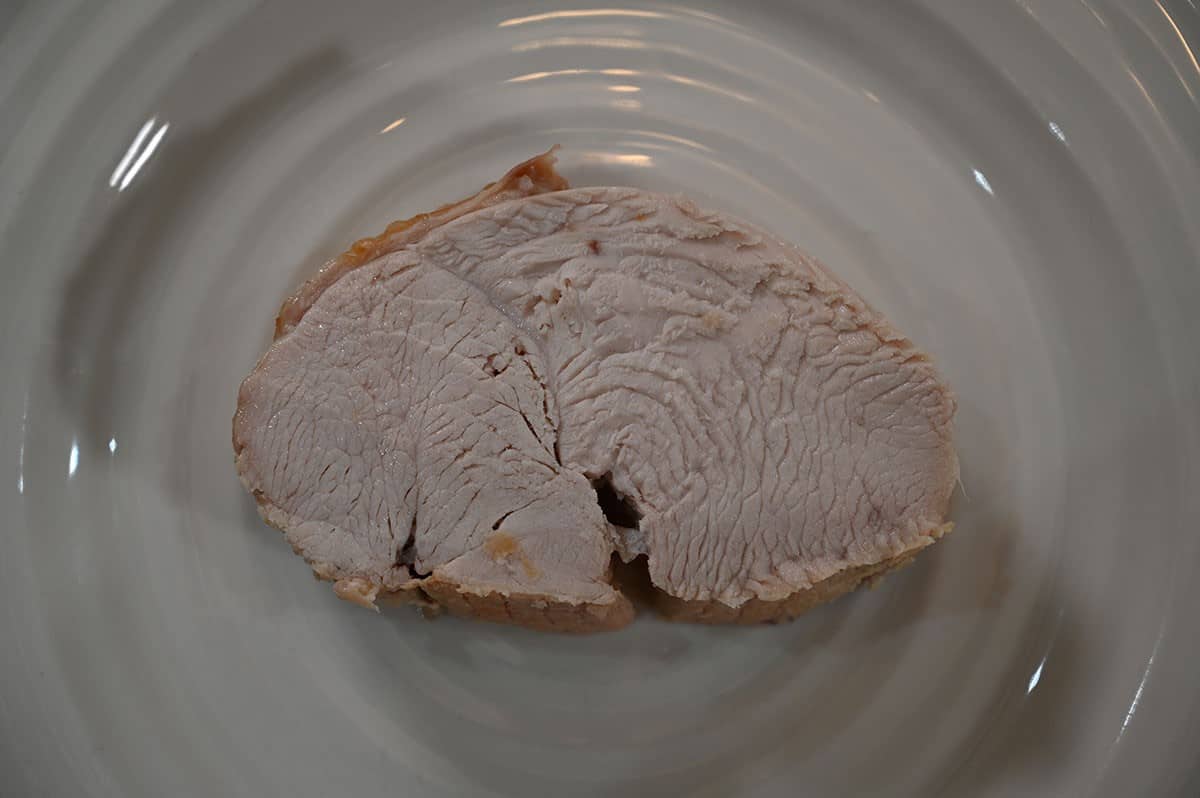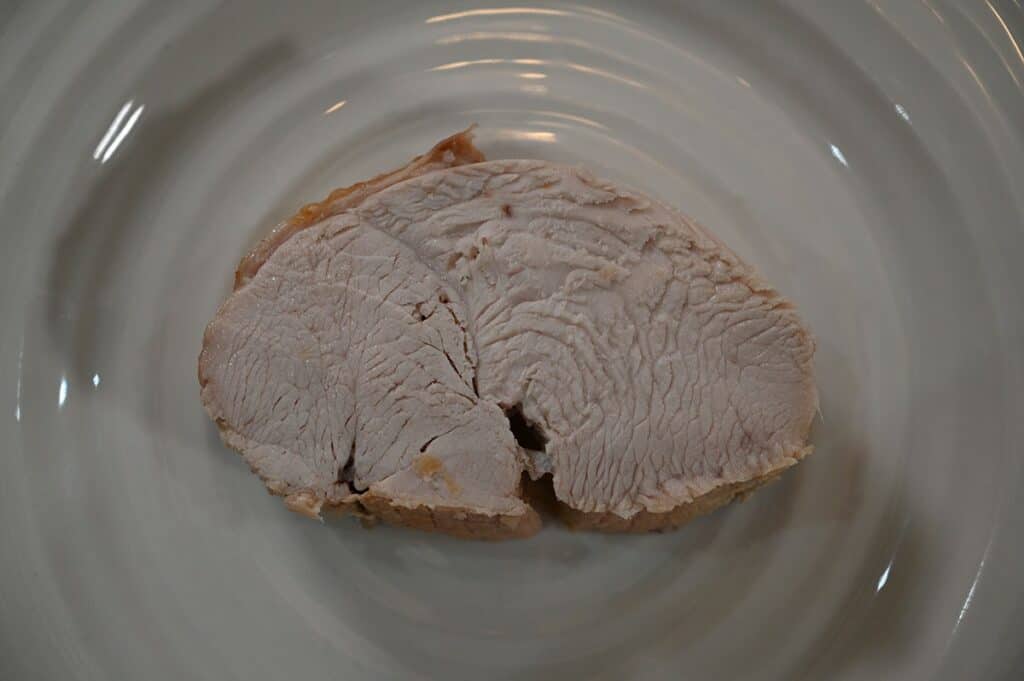 This is turkey breast so the meat you get is all-white. If you're a fan of dark turkey meat like my Nanny was, you might be disappointed in turkey breast. She always found it too dry. I personally prefer all white-meat.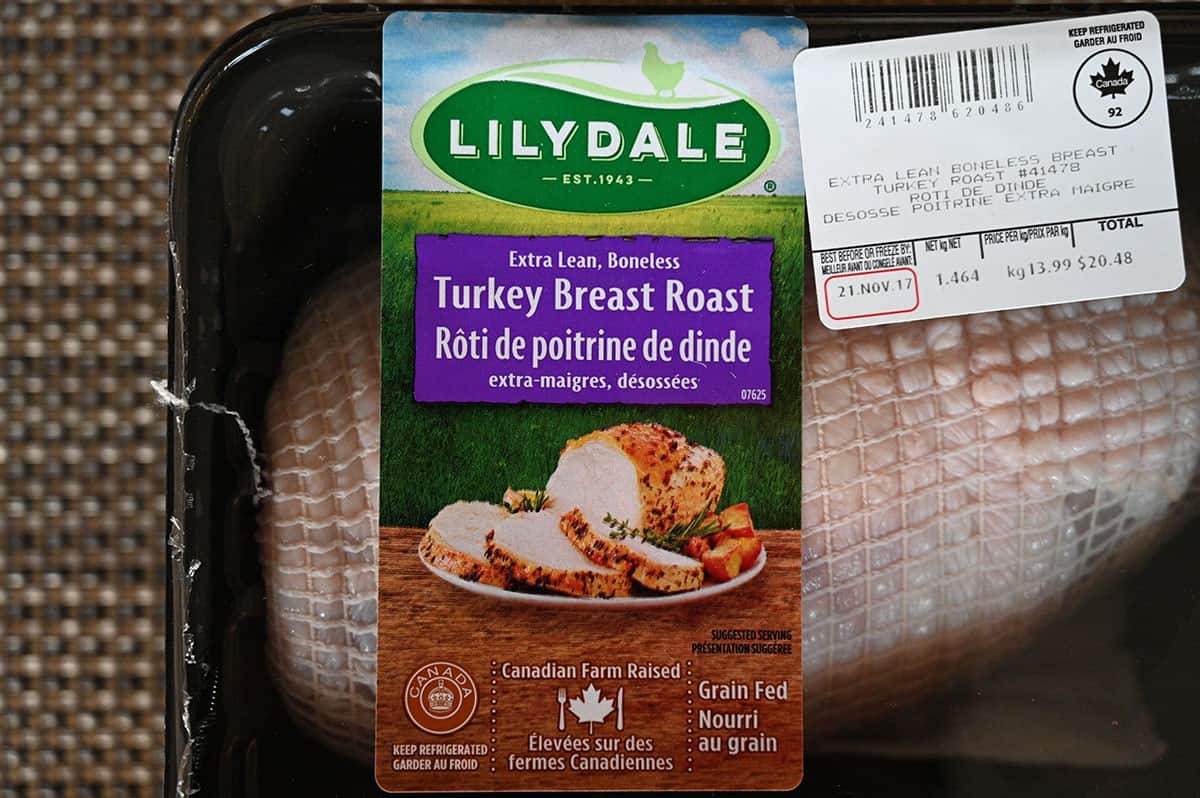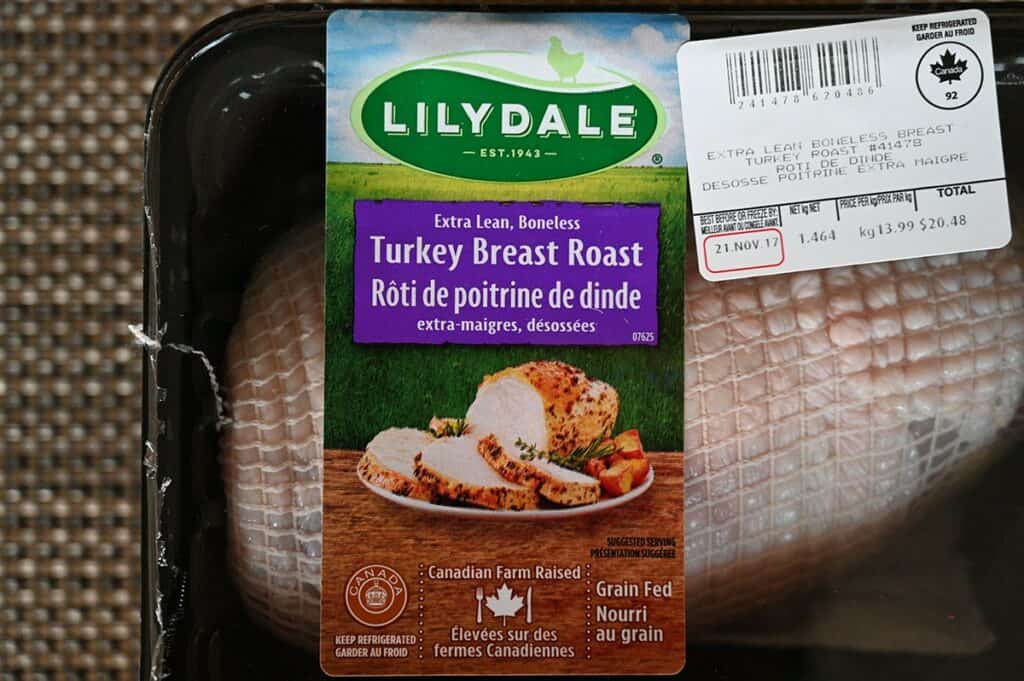 Cost
I paid $20.48 Canadian for the Costco turkey breast. The price depends on how large of a turkey breast you buy the cost is $13.99 per kilogram.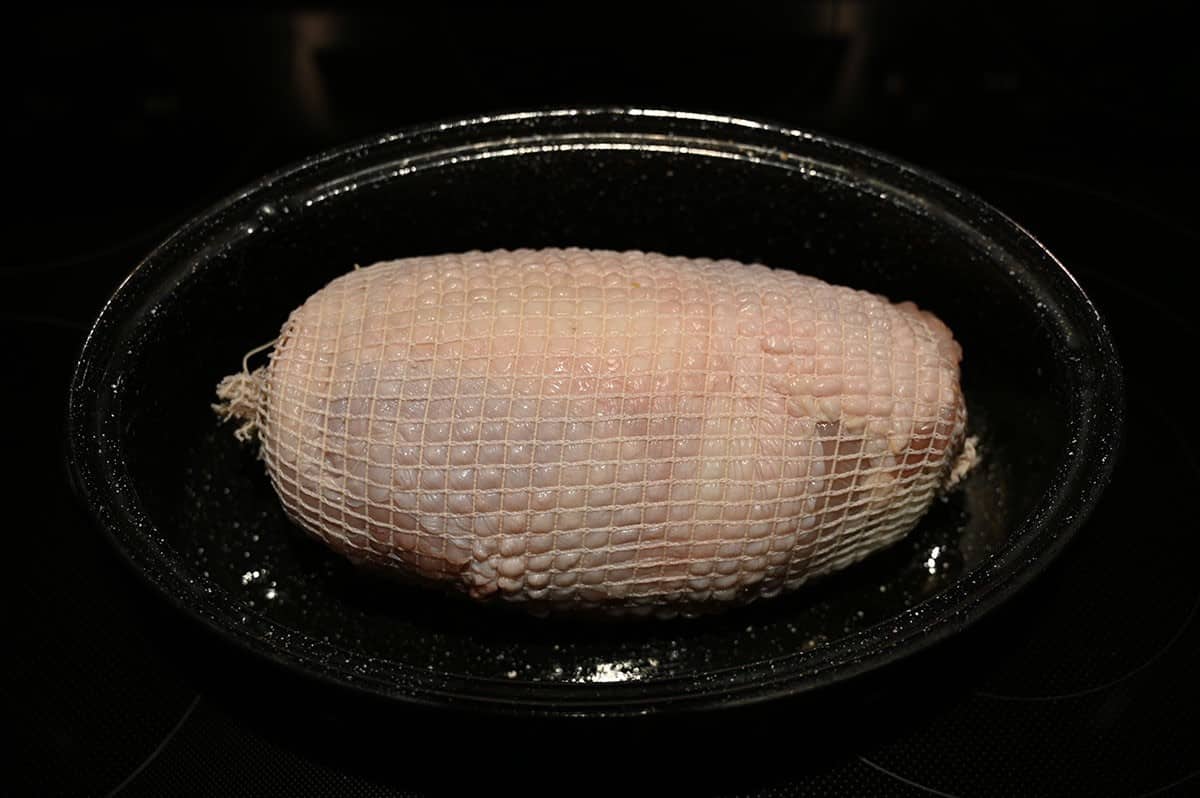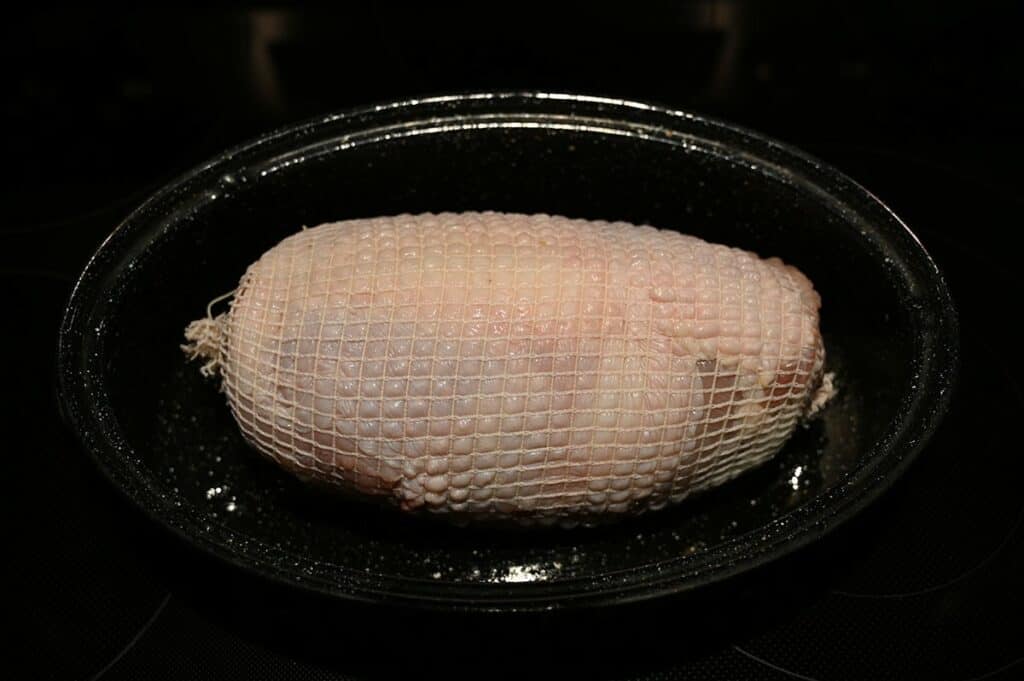 Convenience
The turkey breast packaging doesn't have instructions on how to cook it so I went to google. After seasoning my turkey breast I placed it in a roaster and baked it at 350 degrees Fahrenheit.
I started checking the temperature of the turkey breast after about an hour after putting it in the oven. I use a pen thermometer and check right in the middle, where the thickest part is. The turkey breast reached 165 degrees Fahrenheit at about 90 minutes after putting it in the oven.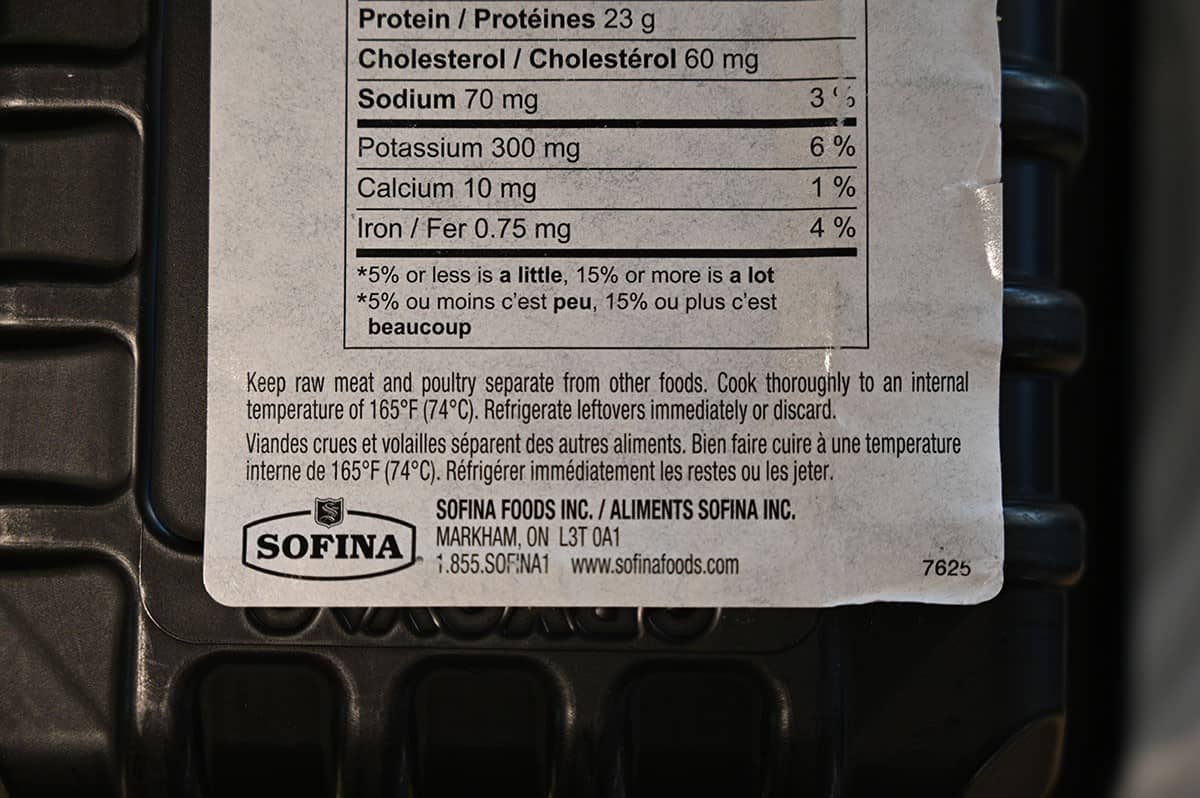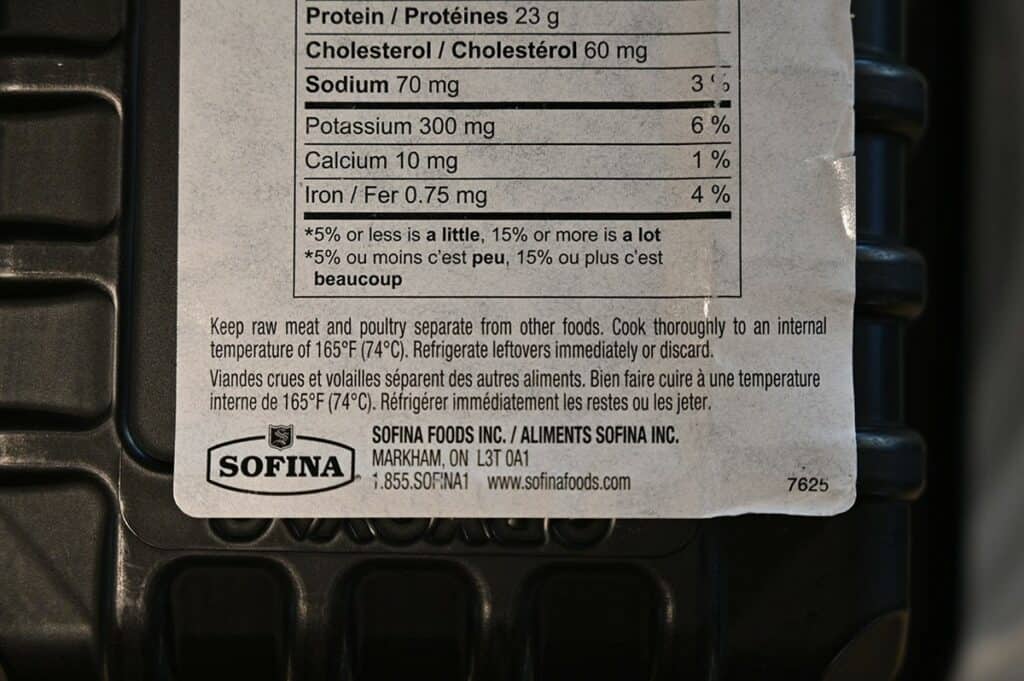 You want to make sure the turkey breast is fully cooked and reaches 165 degrees Fahrenheit so you don't become sick from eating raw turkey. The best before date on the turkey breast I bought at Costco is about six days from the date I purchased it. I wouldn't chance making it right at the last minute though.
The turkey breast is from Costco is boneless so it's simple to carve. This is great for small families or if you're serving ham or lamb but have a few turkey loves coming for Christmas dinner.
Nutrition
Calories
A 100 gram serving of turkey is 100 calories, three and a half grams of fat, zero grams of carbohydrates, fibre and sugar, 23 grams of protein and 70 mg of sodium. Turkey breast is generally quite healthy! It's low in calories and fat.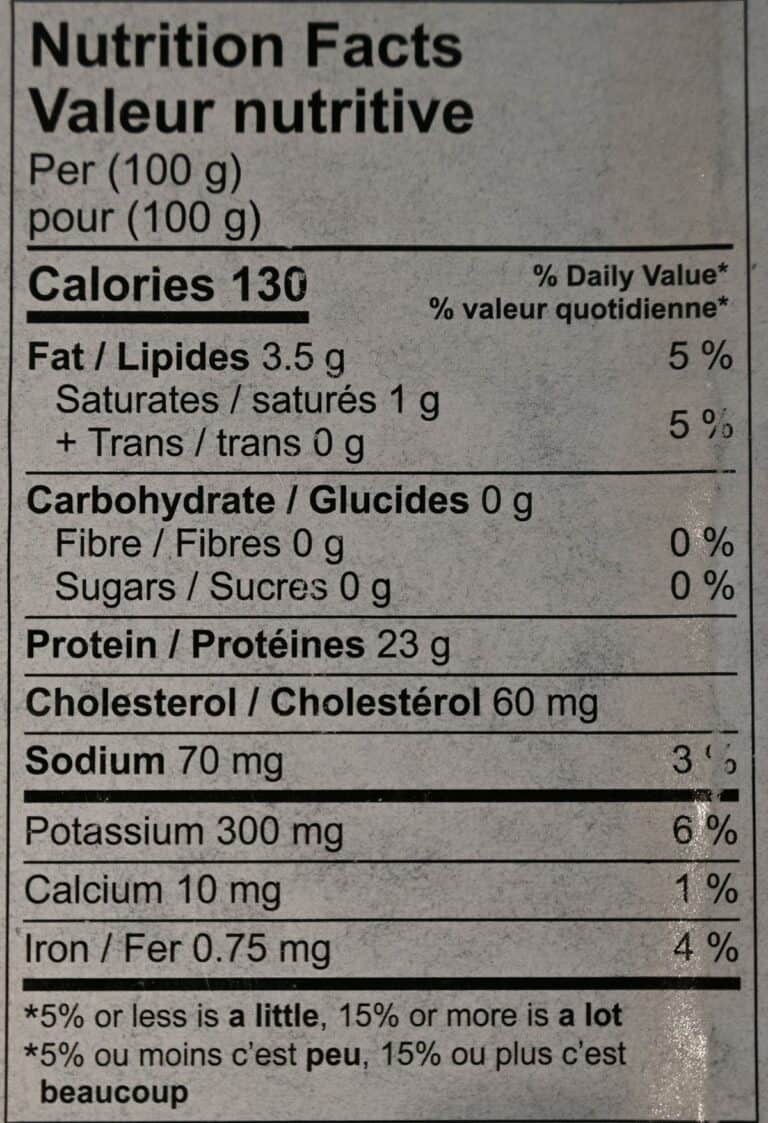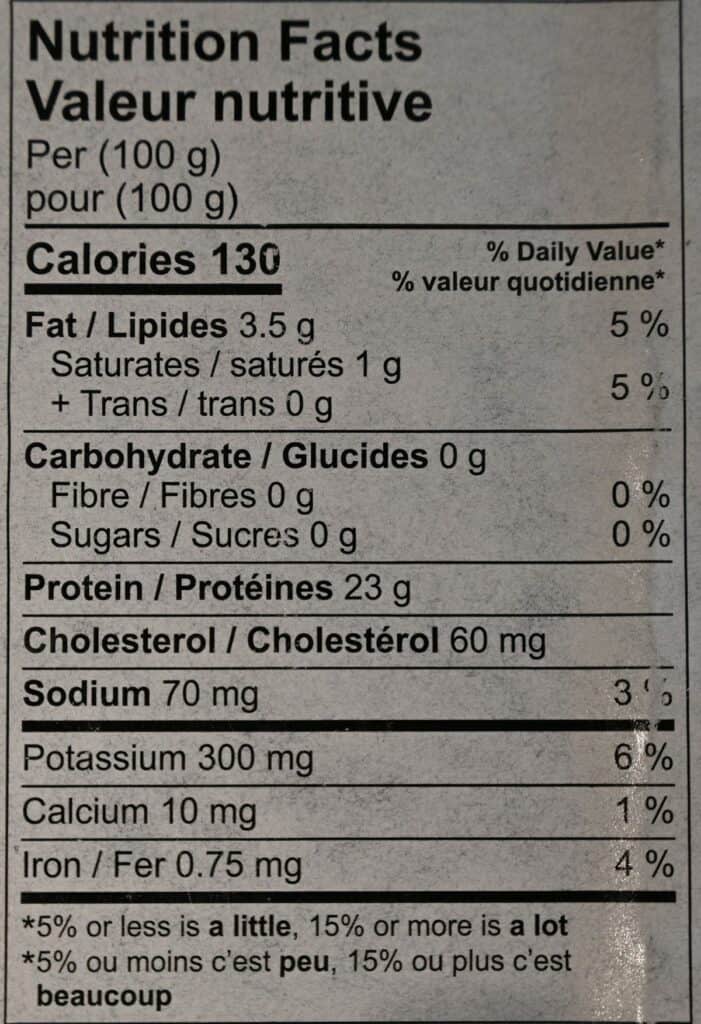 Ingredients
This is just a fresh turkey breast without any seasonings or oils! I can control how much salt I add to my turkey this way. I like using fresh turkey breast for salads and to make delicious soup!
Scoring
Taste: 8/10
Cost: 9/10
Convenience: 8.5/10
Nutrition: 9/10
Overall
Give it a try!
If you're looking to roast just a turkey breast for Christmas or Thanksgiving dinner this year try the fresh Costco Lilydale Turkey Breast Roast.
Do you prefer to do a turkey breast or a whole turkey for Christmas or Thanksgiving?
---
Please note that this review was not paid for or sponsored by any third party. This product was purchased by Costcuisine for the purpose of producing this review. The opinions in this review are strictly those of Costcuisine. Costcuisine is not affiliated with Costco or any of its suppliers. In the event that Costcuisine receives compensation for a post from the manufacturer of a product or some other third party, the arrangement will be clearly disclosed (including where the manufacturer of a product provides Costcuisine with a free sample of the product).