When I think of candy and cookies from Europe, I think of fancy treats that are high-quality and extra delicious. I have to admit though, when I first saw the Loacker Minis Mix in my local Costco, I wasn't too excited. Honestly, these little wafer sandwich cookies look plain and boring on the package. Did I misjudge these bite-sized cookies from Italy?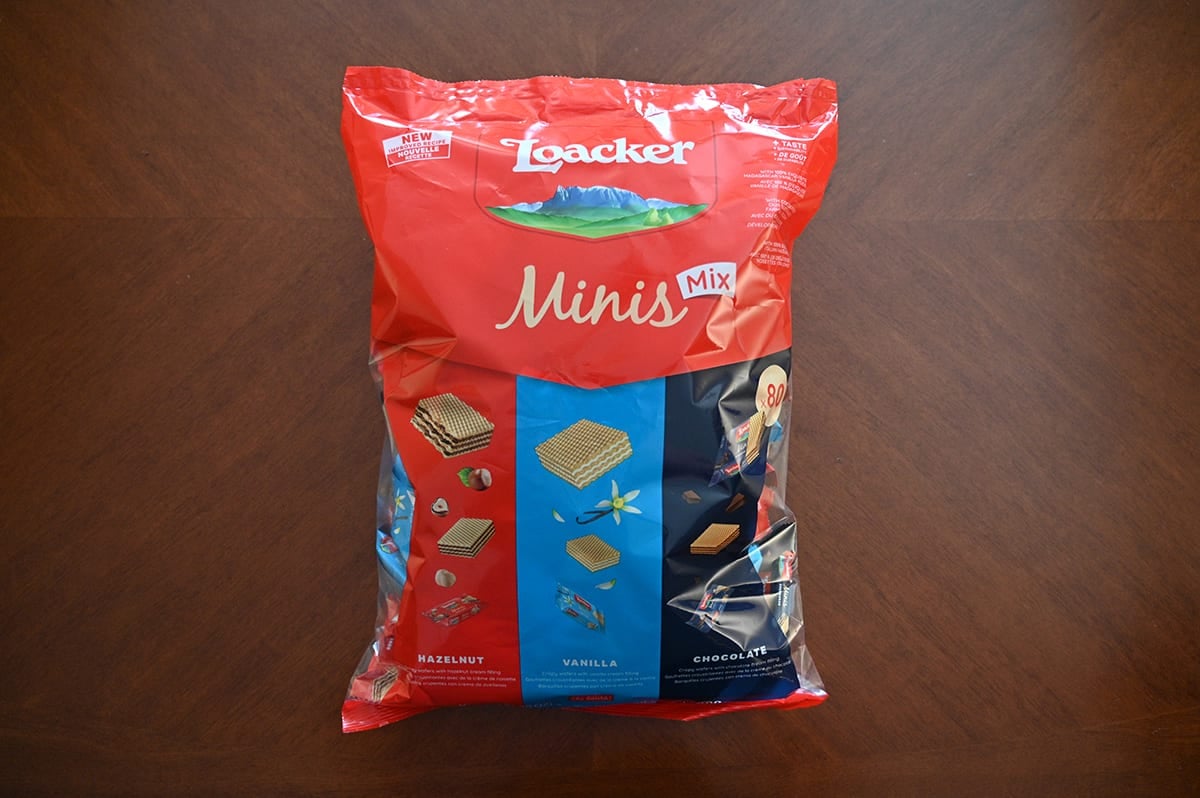 I just assume that any kind of food from Europe is better than anything here so when I saw the Loacker Minis Mix bag at Costco I wanted to try them! I like the cheap wafer cookies you can buy at the grocery store that come in flavors like vanilla, chocolate and strawberry. These Loacker Minis Mix seem like an elevated version of those wafer cookies to me!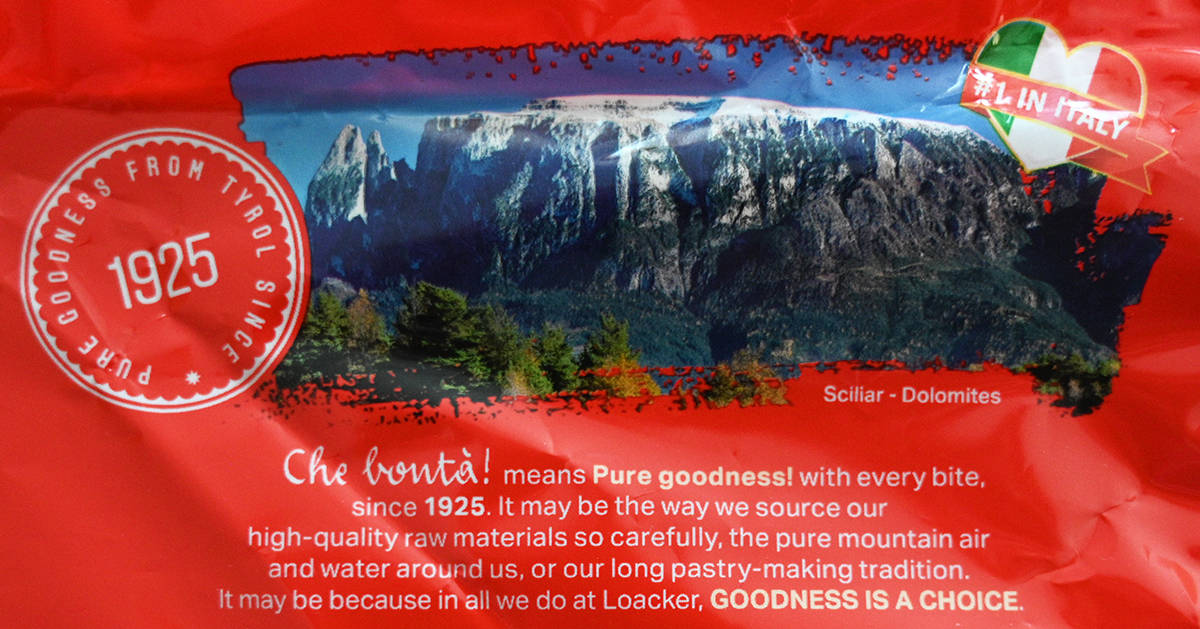 Other European sweets you can buy from Costco are the Le Bon Patisserie Original Recipe Stroopwafels, Kirkland Signature European Cookies, Kelsen Danish Butter Cookies, Merci European Chocolates, Karens Bakery Danish Puff Pastries, Delici Sea Salt Caramel Mousse and the Dessert Italiano Tiramisu.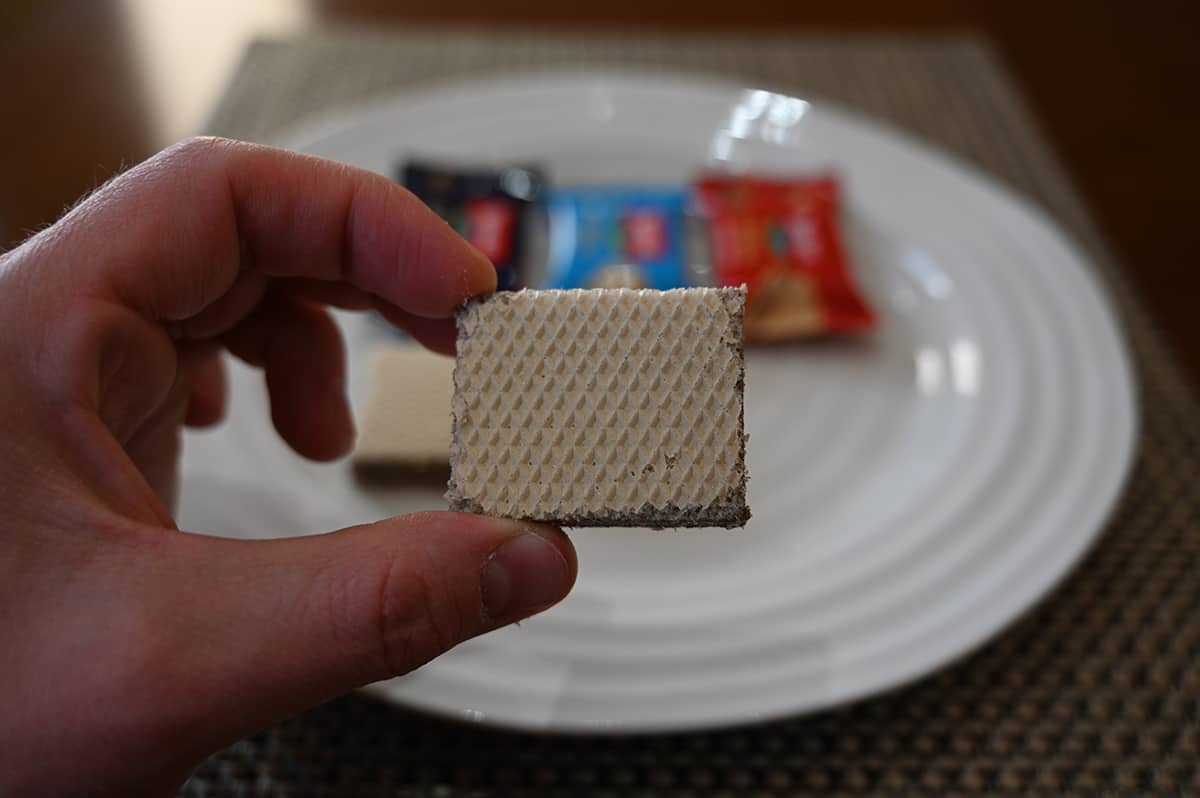 Location in Store
I found these in the snack section at Costco, in the aisle at the front of the store. The item number is 1360547.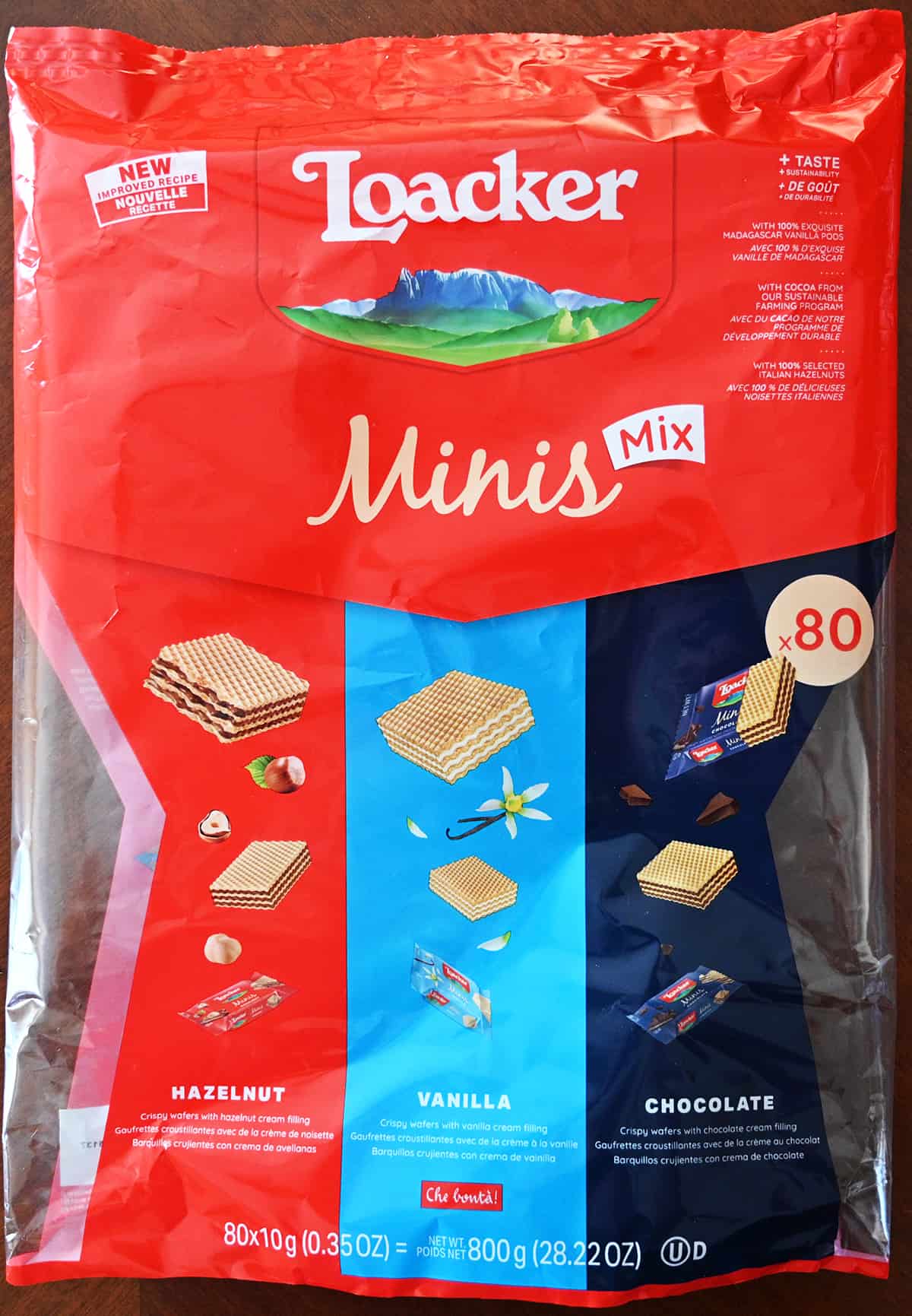 Taste
The Loacker Minis have layers of sweet cream filling sandwiched in between crispy, wafer cookies. There are three kinds in the bag, vanilla, chocolate and hazelnut. All three flavors are pleasant but my favorite is the vanilla.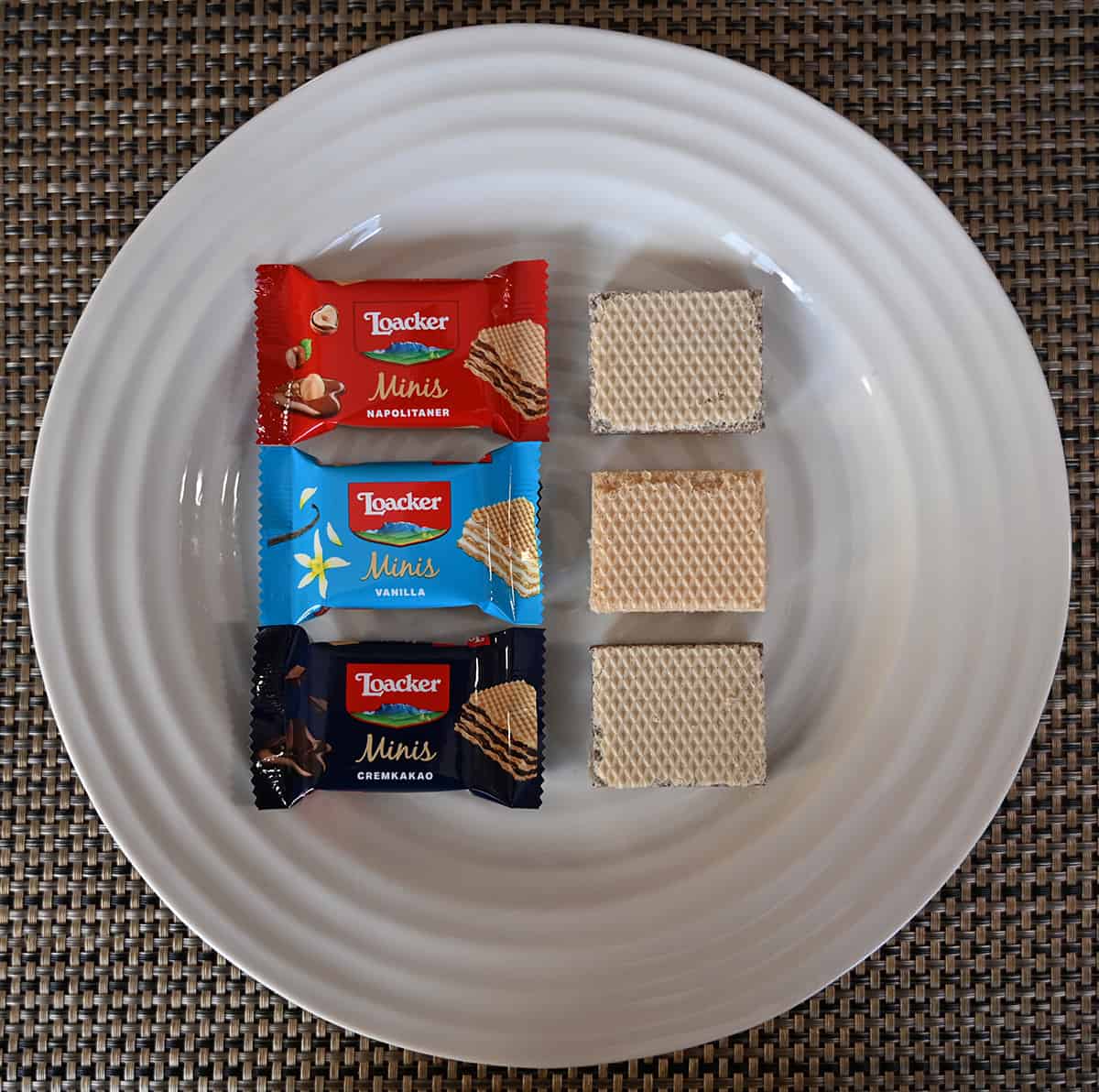 These are delicate and light and not overly sweet. I do find them a tad on the dry side but still enjoy them. The hazelnut is delightful, the hazelnut filling combined with the crisp wafer flavor reminds me very much of a Ferrero Rocher chocolate. The chocolate is nice and chocolaty but I prefer the simple vanilla flavor.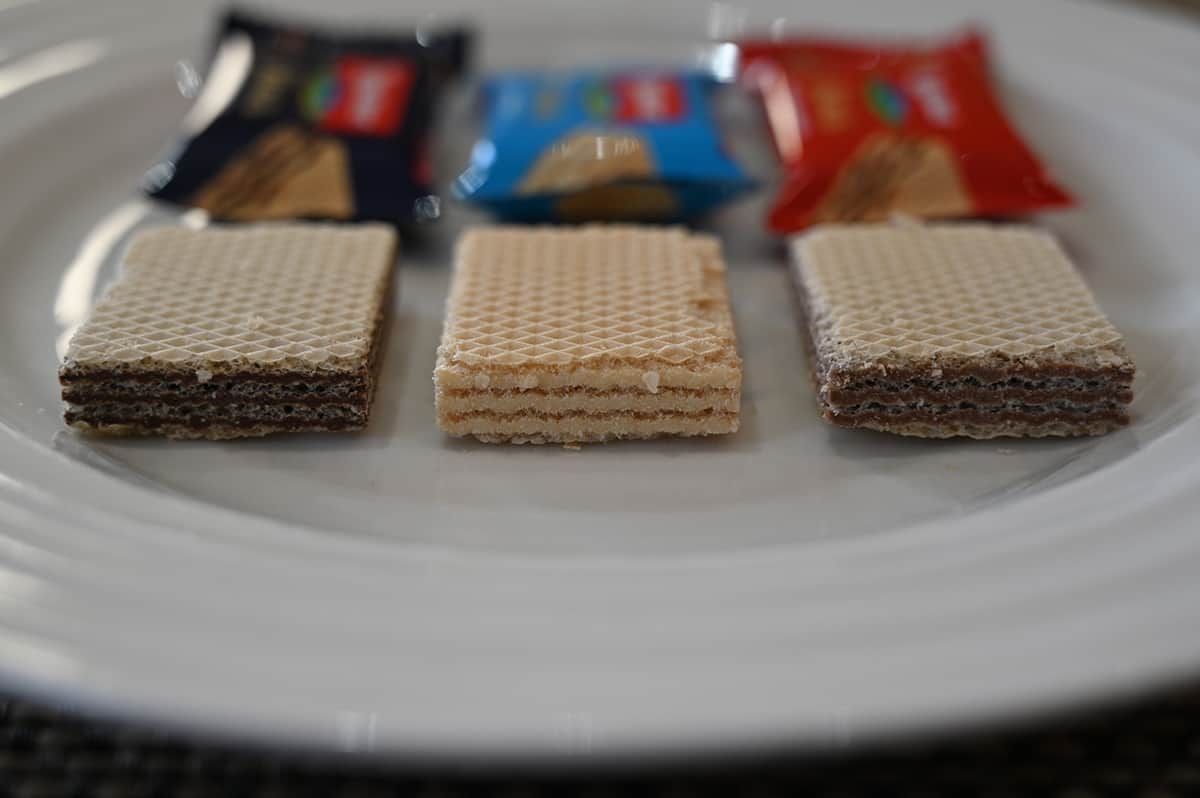 Cost
There are 80 individually packaged Loacker Minis in the bag and it costs $15.99 Canadian at Costco. This is really reasonable, the price is similar to a box of 80 mini chocolate bars. The only problem is you may not want so many wafer cookies.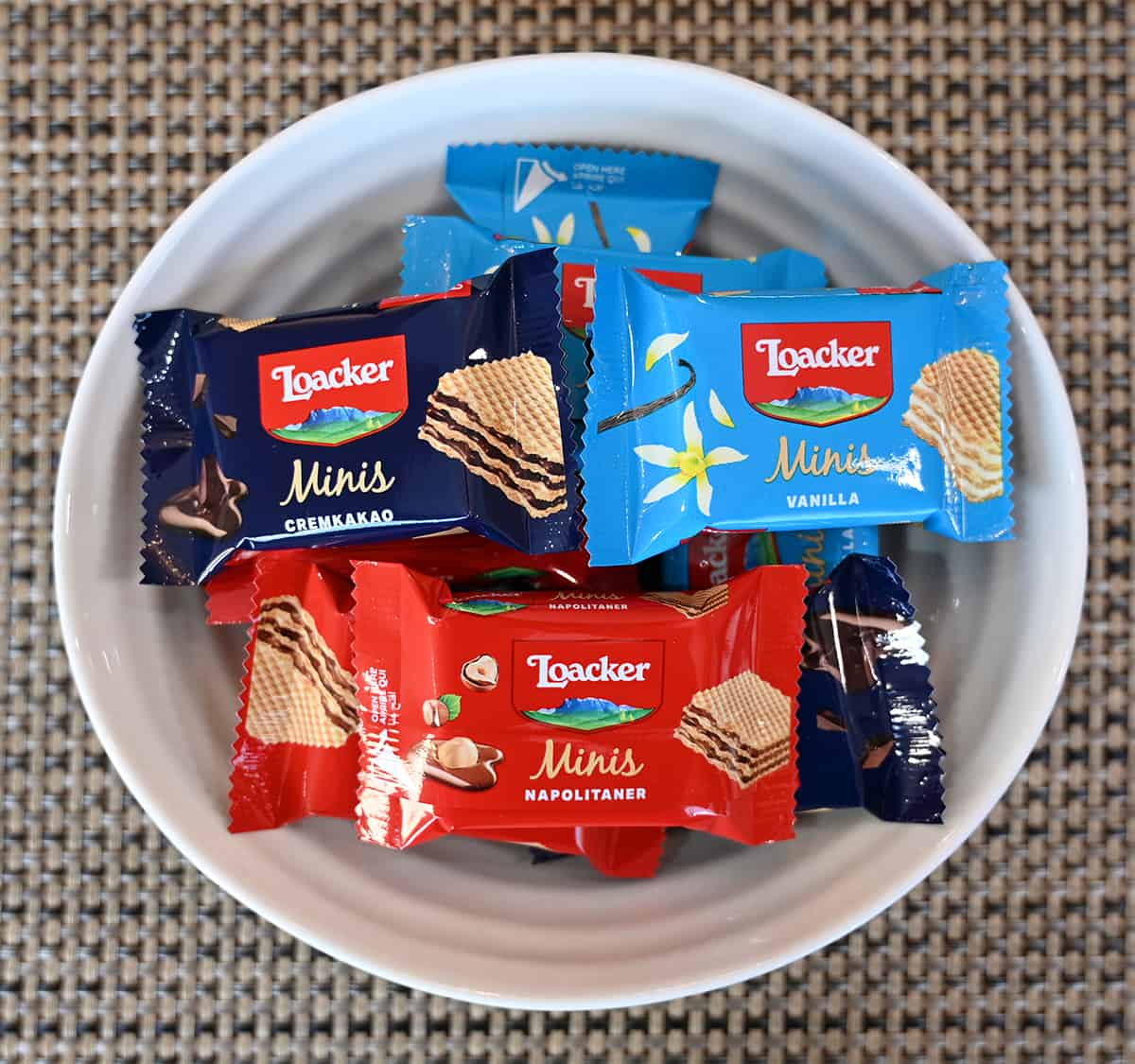 Convenience
The Loacker Minis are individually packaged and are perfect for popping in your purse, dashboard or work lunch. Because the wafers contain hazelnuts and may contain peanuts they probably aren't school safe.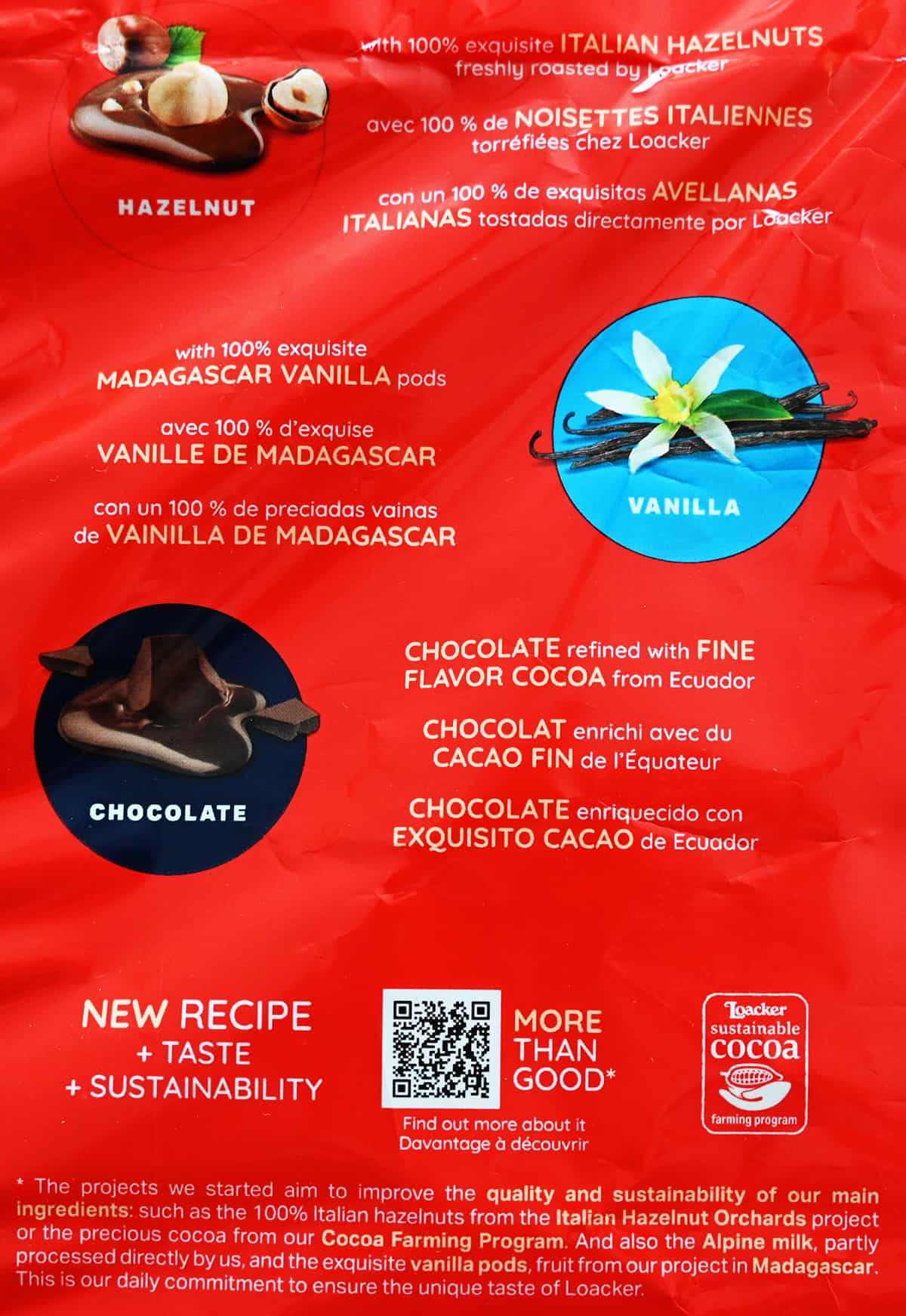 I also think these would make a nice treat for an office to have in a candy dish, they're a light, sweet snack and are nicely packaged. Loaker Minis are made in Italy and the company is a family business founded in 1925!
Nutrition
Calories
Three bars contain 160 calories, eight grams of fat, 19 grams of carbohydrates, one gram of fibre, eight grams of sugar, two grams of protein and 45 milligrams of sodium.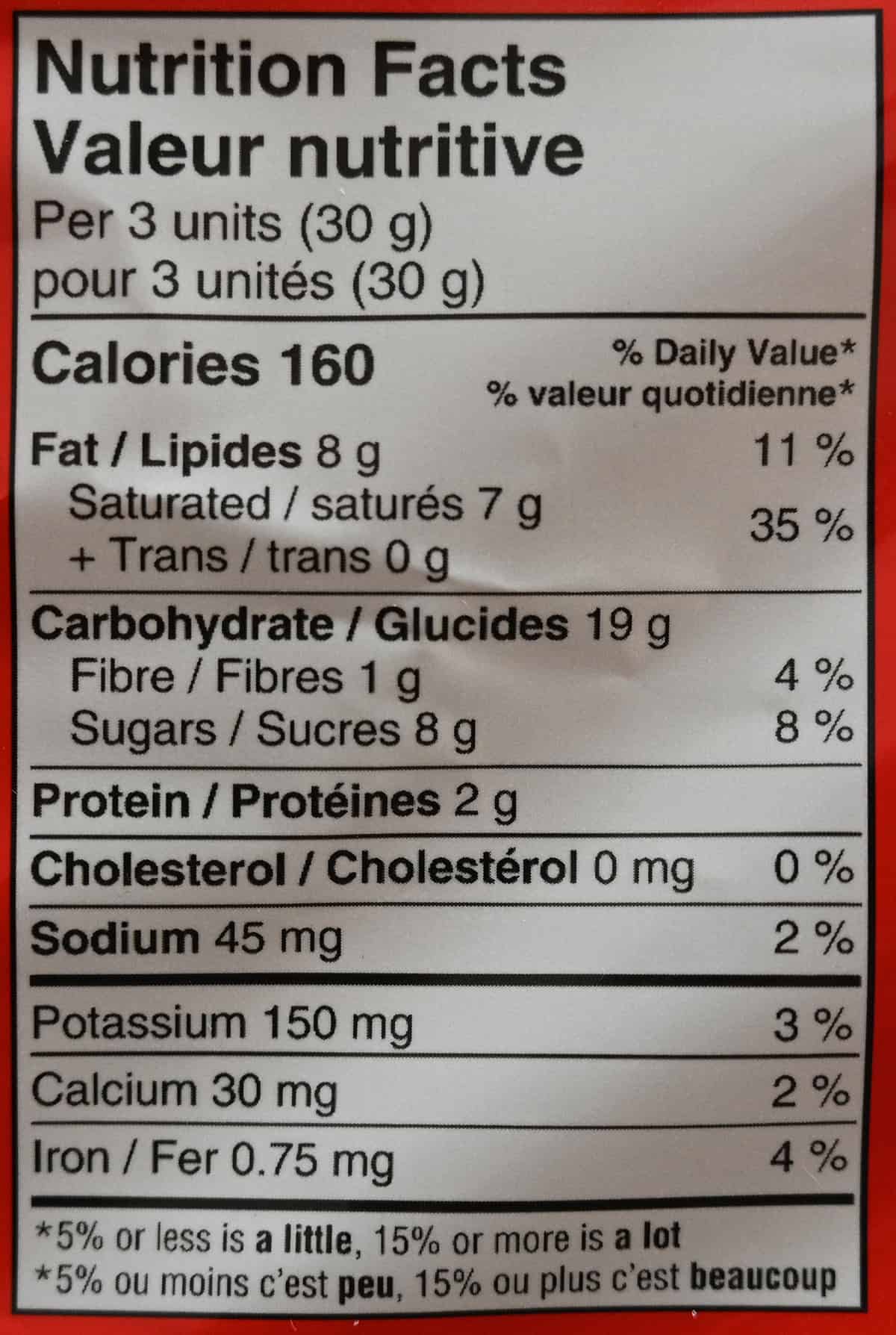 As I said, they're pretty light so it's easy to eat three or more of these if you're hungry.

Ingredients
Some ingredients used are non-GMO milk from the Alps, hazelnuts from Orchards in Italy and Bourbon vanilla from Madagascar. This doesn't make them healthy though!
The ingredients doesn't seem to have a ton of additives or chemical-sounding ingredients. They do contain allergens like hazelnuts, wheat, milk and soy. They may contain almonds and peanuts.

Scoring
Taste: 7.5/10
Cost: 7.5/10
Convenience: 10/10
Nutrition: 0/10
Overall
Give it a try!
If you love sandwich wafer cookies from the grocery store and want to try something a bit elevated I recommend trying these! They're nothing special or amazing but they're tasty.
Have you tried Loacker Minis? What do you think of them?
---
Please note that this review was not paid for or sponsored by any third party. This product was purchased by Costcuisine for the purpose of producing this review. The opinions in this review are strictly those of Costcuisine. Costcuisine is not affiliated with Costco or any of its suppliers. In the event that Costcuisine receives compensation for a post from the manufacturer of a product or some other third party, the arrangement will be clearly disclosed (including where the manufacturer of a product provides Costcuisine with a free sample of the product).