Pad Thai is a sweet and spicy rice noodle dish. It's a common street food in Thailand, and it's pretty popular in Canada and the U.S. Personally I'm not ambitious enough to try making my own Pad Thai at home, but this Costco Pulmone Pad Thai looks like a good alternative to ordering takeout! It looks extremely appetizing on the package, but is it lip-smacking or lacking?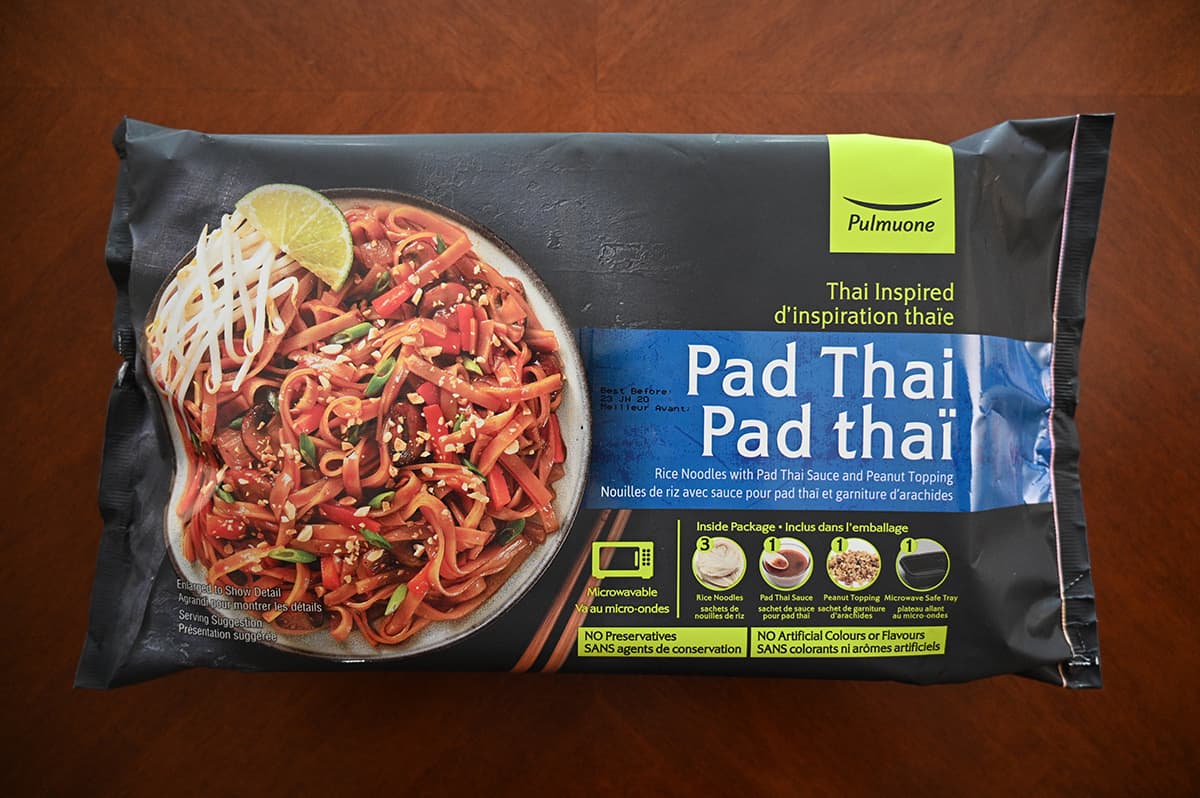 I haven't had Pad Thai in such a long time but a few years ago I went through a phase where I was constantly going for Thai food with my friends. When I went to Costco on my own recently and saw this Pulmone Pad Thai I immediately remembered how much I used to like ordering it at restaurants and wanted to give this quick and convenient-looking meal a try.

Other similar Asian-style foods from Costco are the Ajinomoto Yakitori Chicken Fried Rice, Bibigo Vegetable Fried Rice, Ajinomoto Shoyu Chicken With Ramen, Ajinomoto Vegetable Yakisoba, Pulmuone Teriyaki Stir-Fry Udon and the Stoney Creek Thai Coconut Chicken.
Location in Store
You can find this in the refrigerated mains section at Costco near the fresh pasta. The item number is 1603333.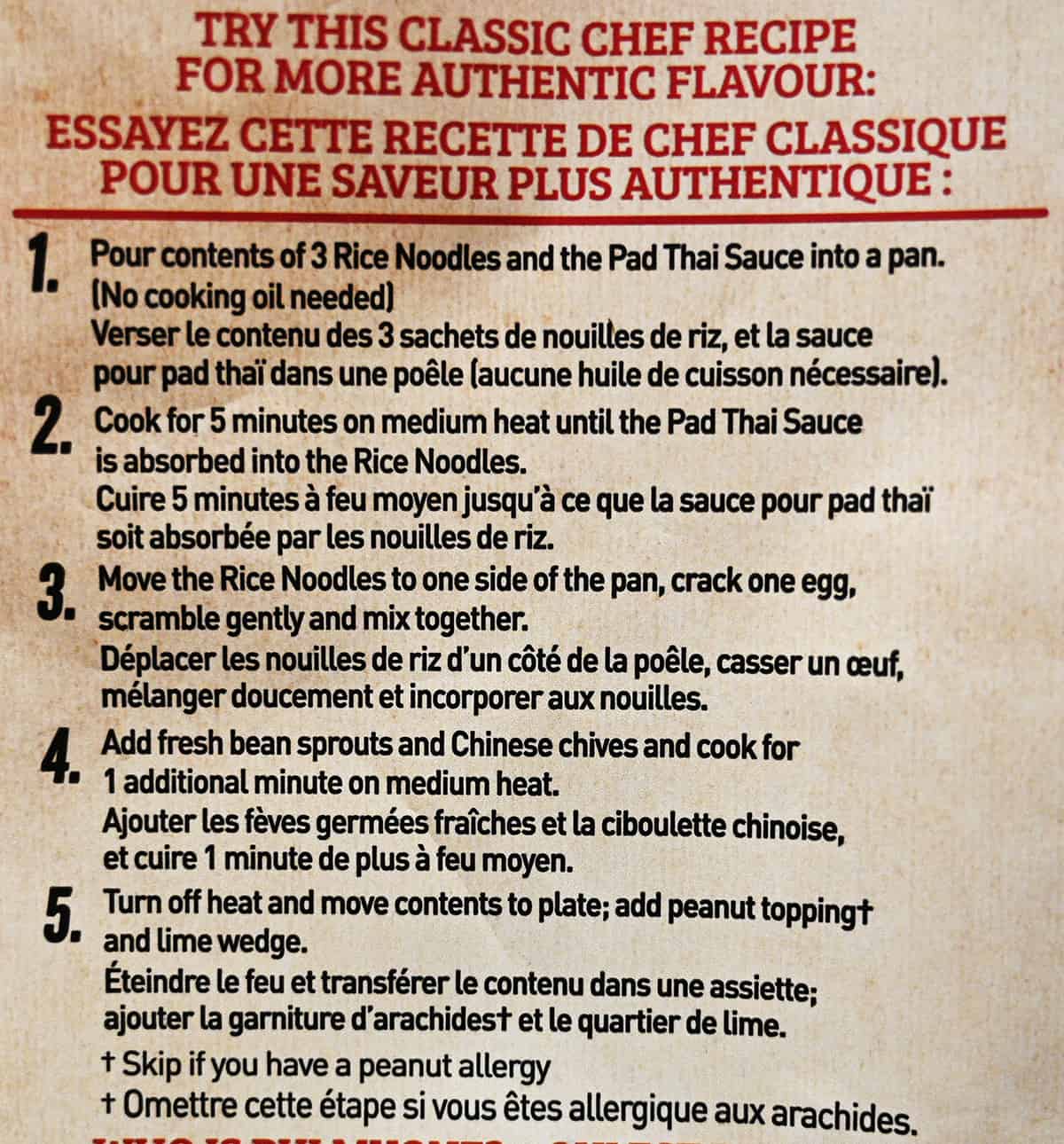 Taste
I'm not a fan of this for a bunch of reasons. For one, it's not actually Pad Thai in my opinion. There's no egg, meat or vegetables. Just noodles and sauce so if you want real Pad Thai you need to add all of that in. Secondly, I find the flavor quite fishy, I know Pad Thai always has fish sauce but this is really noticeable and not the most pleasant tasting.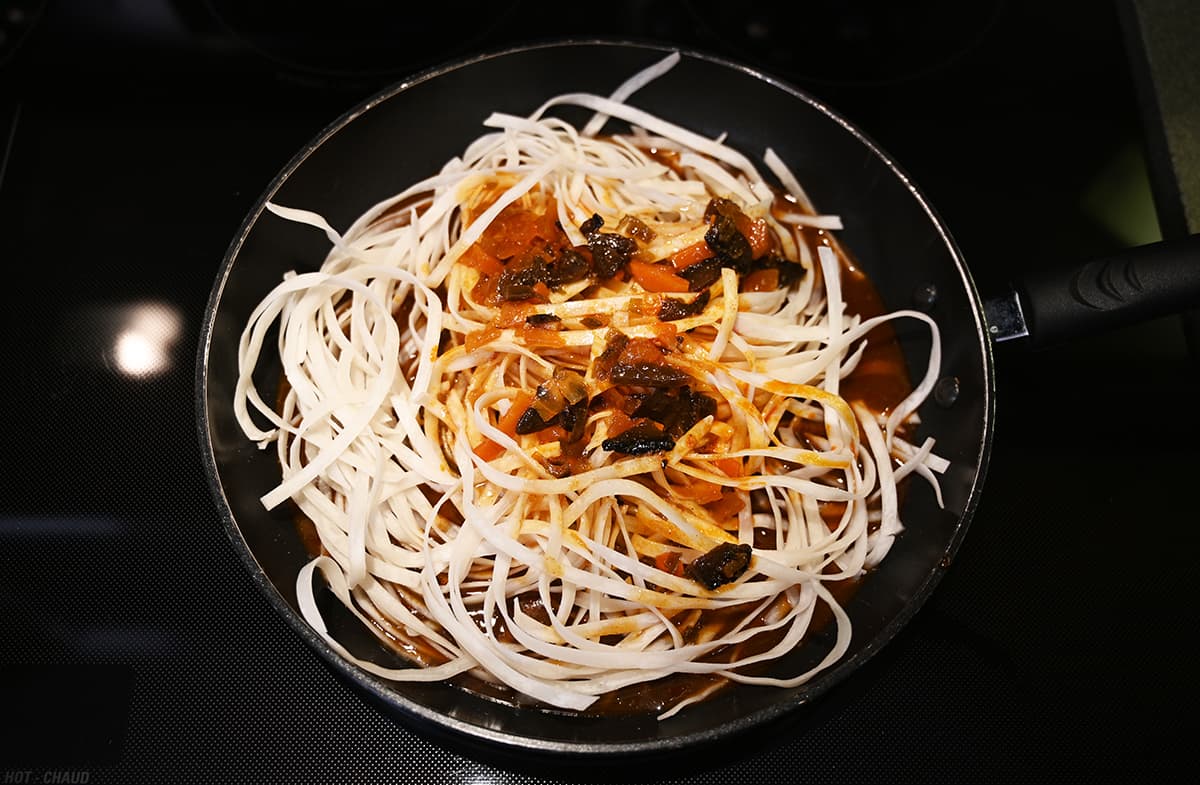 The dish is very salty and sweet and has a moderate amount of heat that you taste mostly after a few bites. Despite cooking the noodles for an extra minute than the package called for the noodles were also too firm for my liking. We served the Pad Thai with a squeeze of lime and the peanut pieces and the peanuts are probably my favorite part of the dish.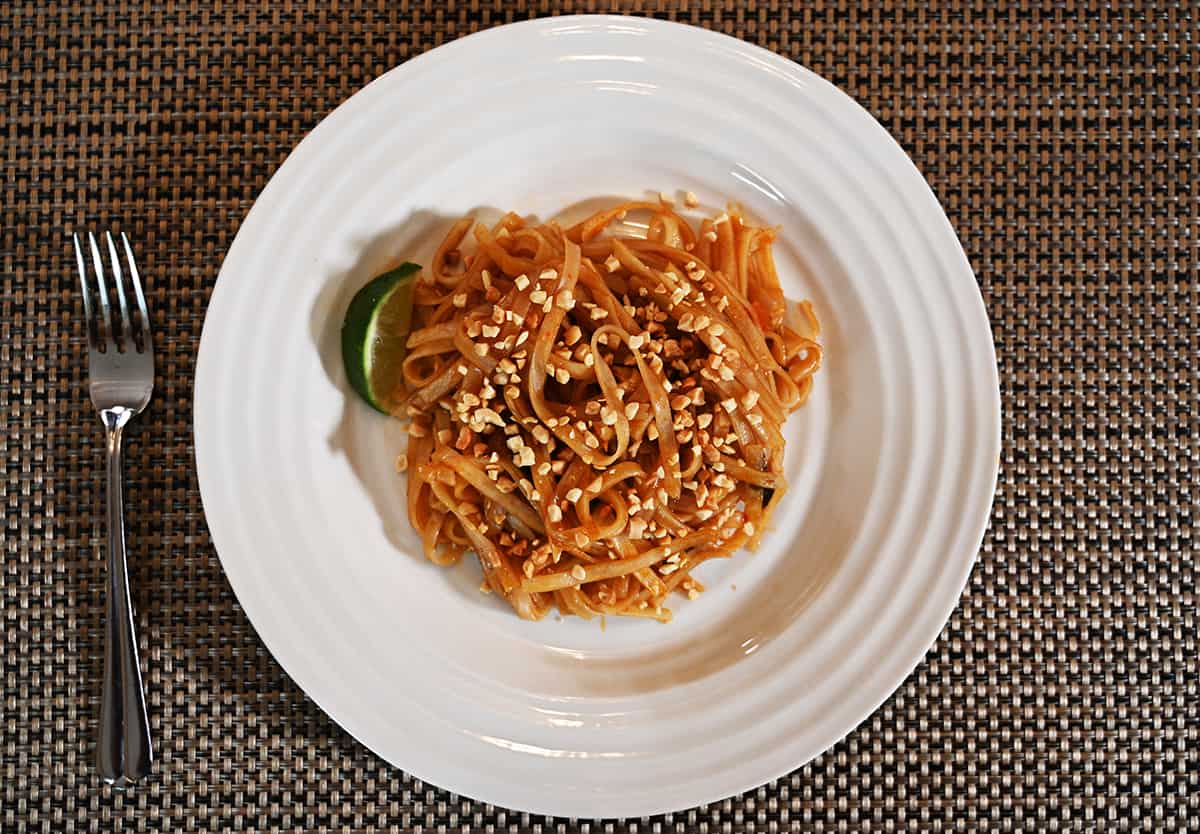 This is definitely just a base meal,, I don't feel satisfied just having the noodles and sauce but I don't think I'd want to add meat and veggies etc because I don't love the overall flavor of the sauce.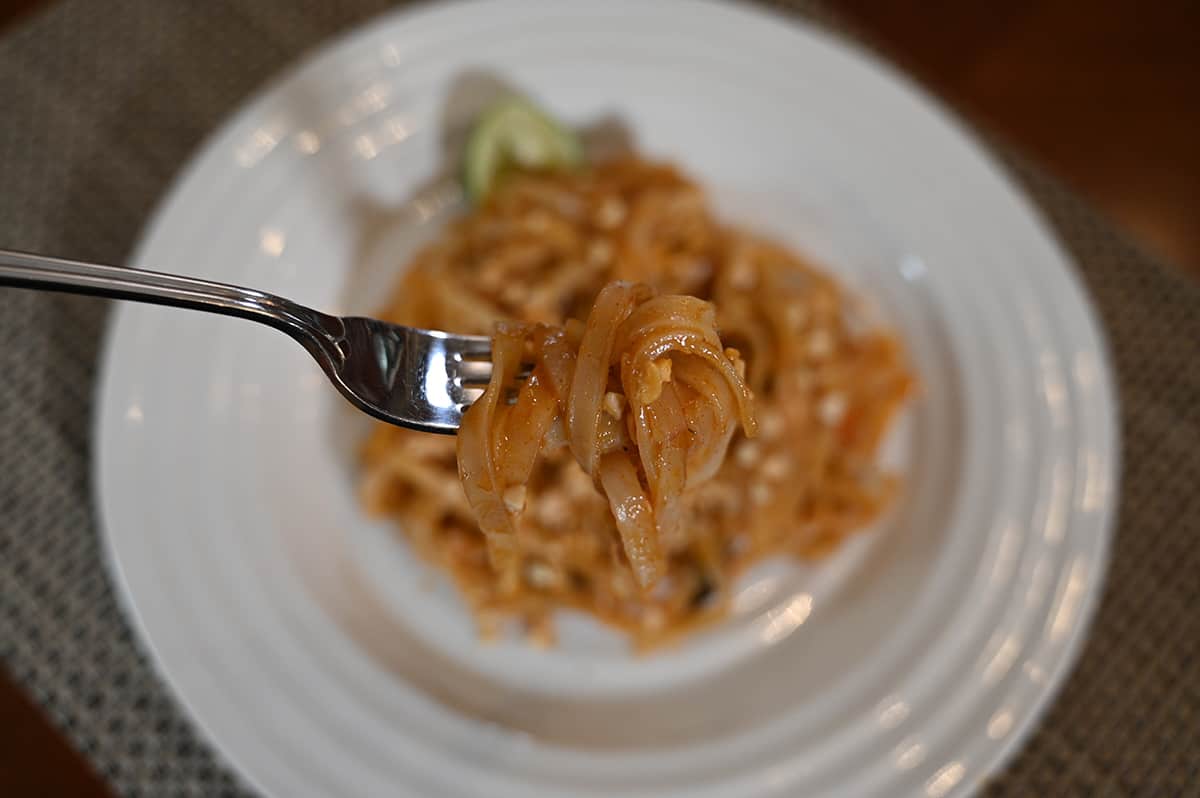 Cost
The 761-gram package containing rice noodles, sauce, peanuts for topping and a microwave-safe try costs $13.99 Canadian. You're definitely paying for the microwave tray as well as the convenience factor.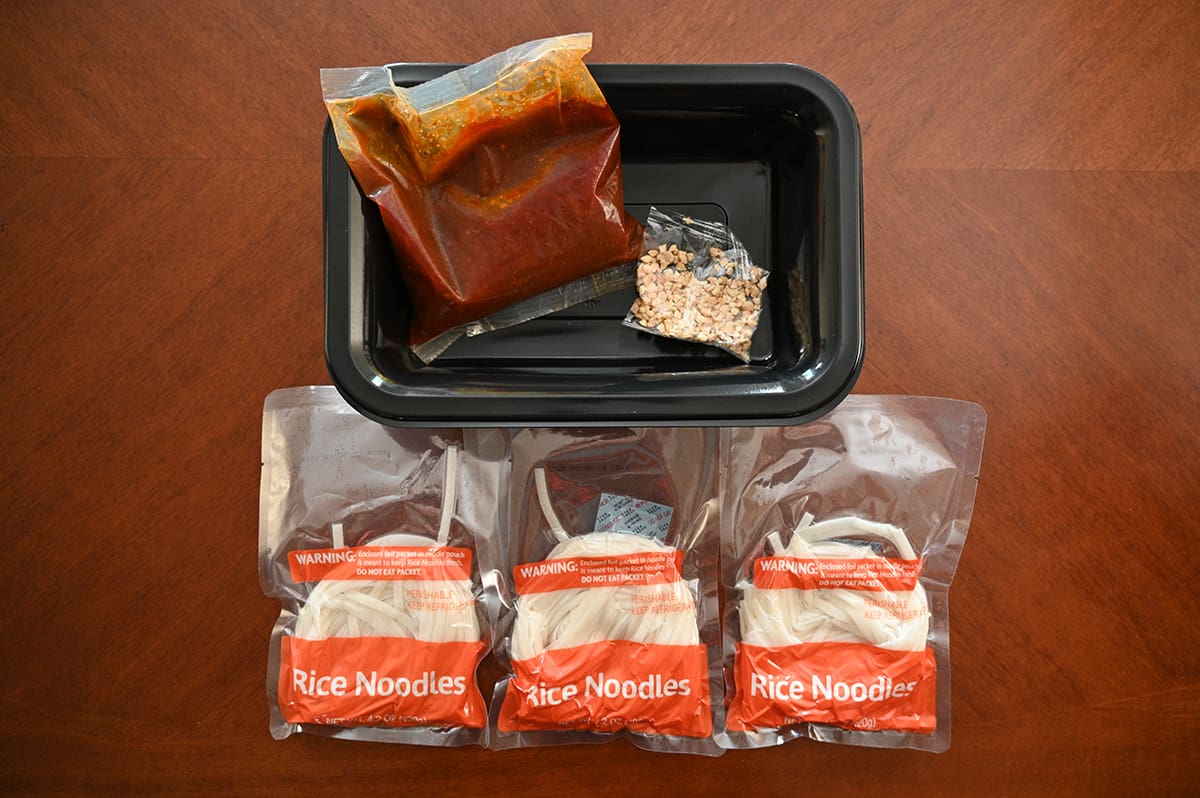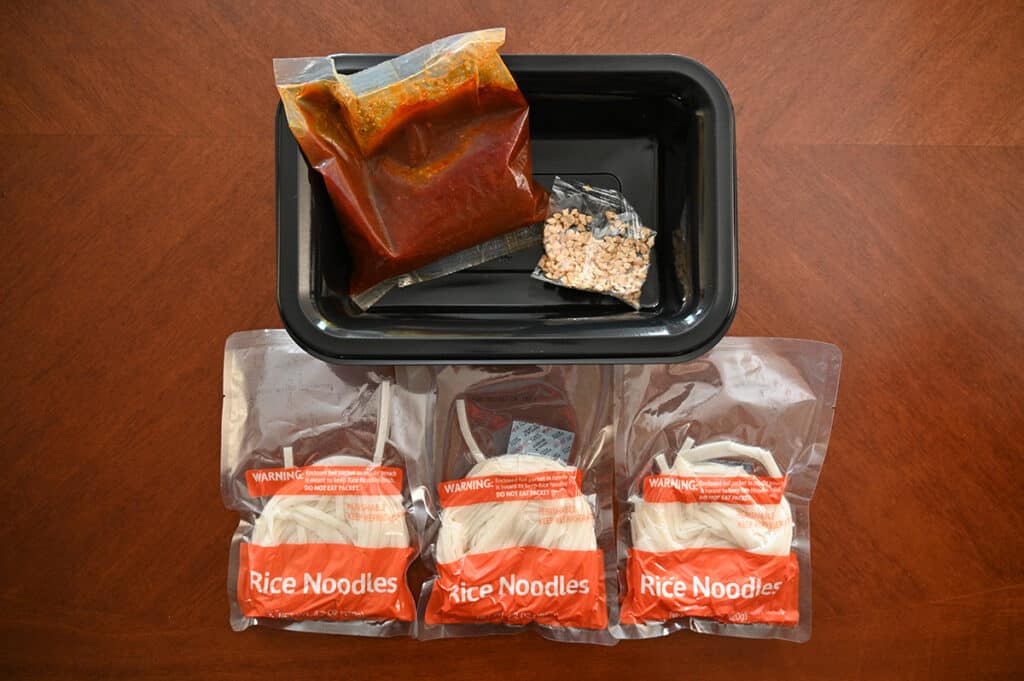 Convenience
The Pad Thai needs to be kept refrigerated and the best-before date is about two months from when we purchased it.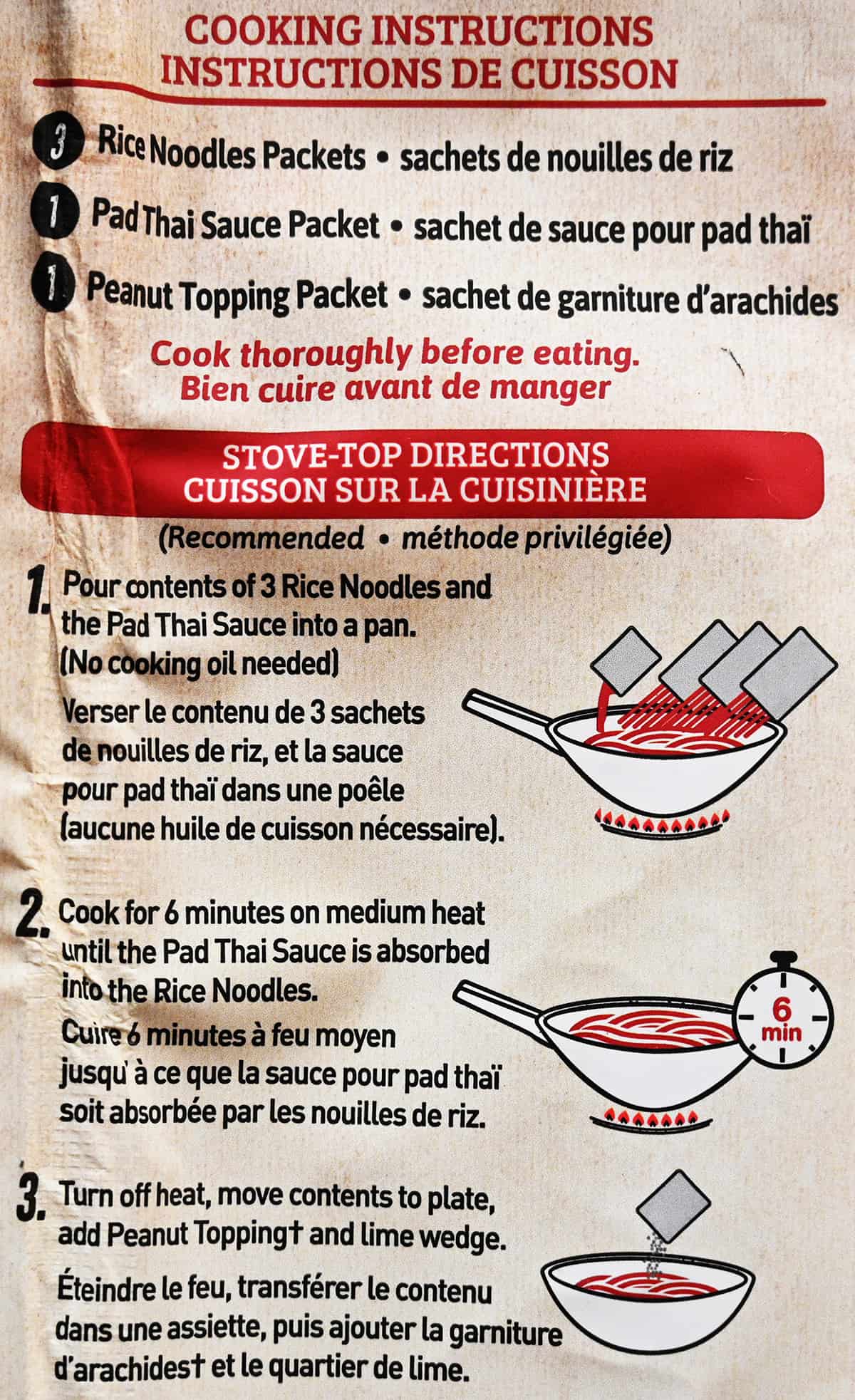 There are microwave and stove-top directions. We decided to stir-fry the Pad Thai thinking it would turn out better but next time I think I'd just microwave it. I don't think kids would particularly enjoy this due to the fish sauce. I gave my parents some to try and my mom didn't like it but my dad did. My dad also pretty much likes anything.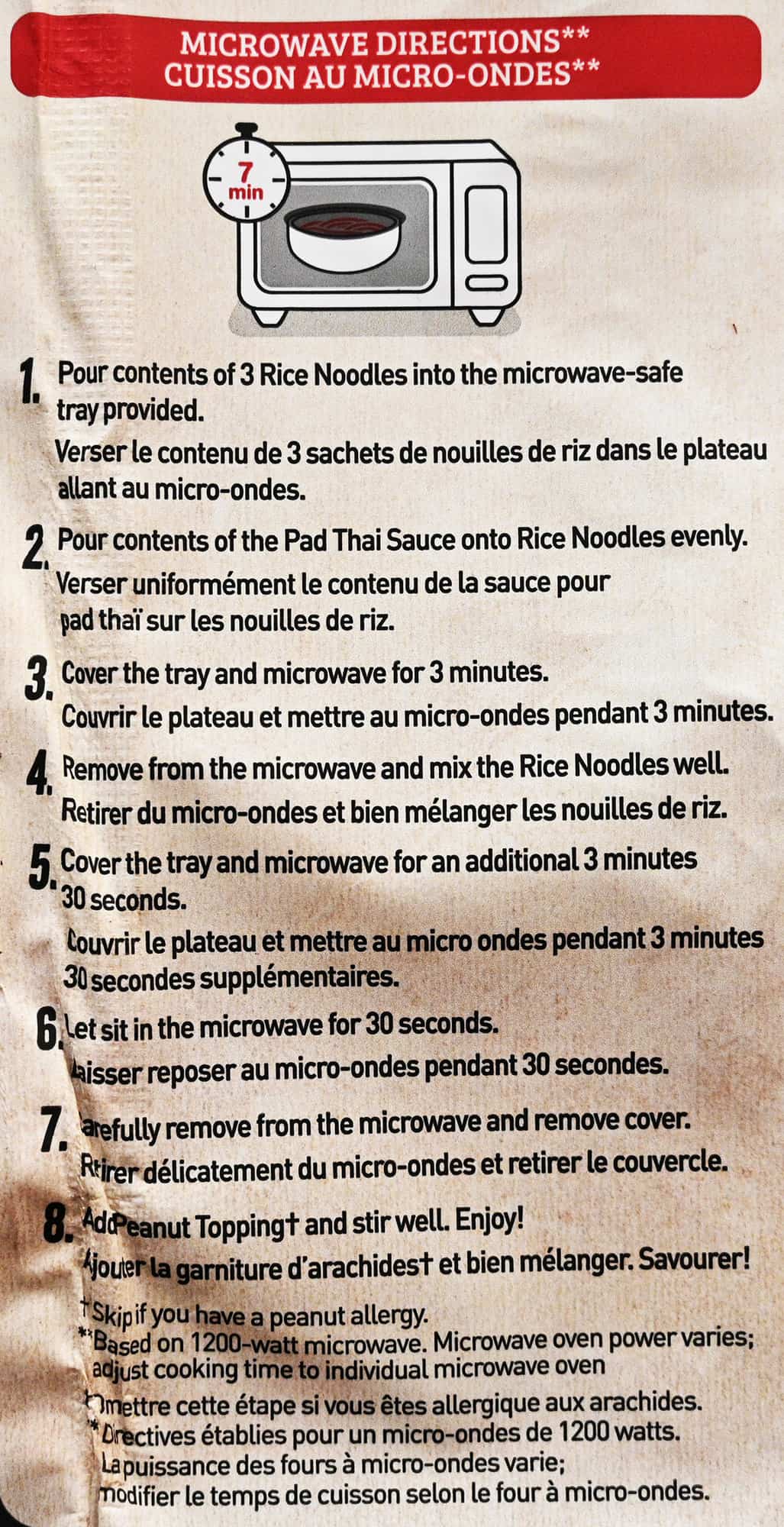 Nutrition
Calories
A 300 gram serving or one-and-a-third cup serving contains 520 calories, 12 grams of fat, 96 grams of carbohydrates, two grams of fibre, 24 grams of sugar, nine grams of protein and a whopping 1480 milligrams of sodium, I kind of regret giving some to my parents seeing now how much sodium is in this!
There's very little protein, lots of calories, a ton of carbohydrates, tons of sugar and a massive amount of sodium.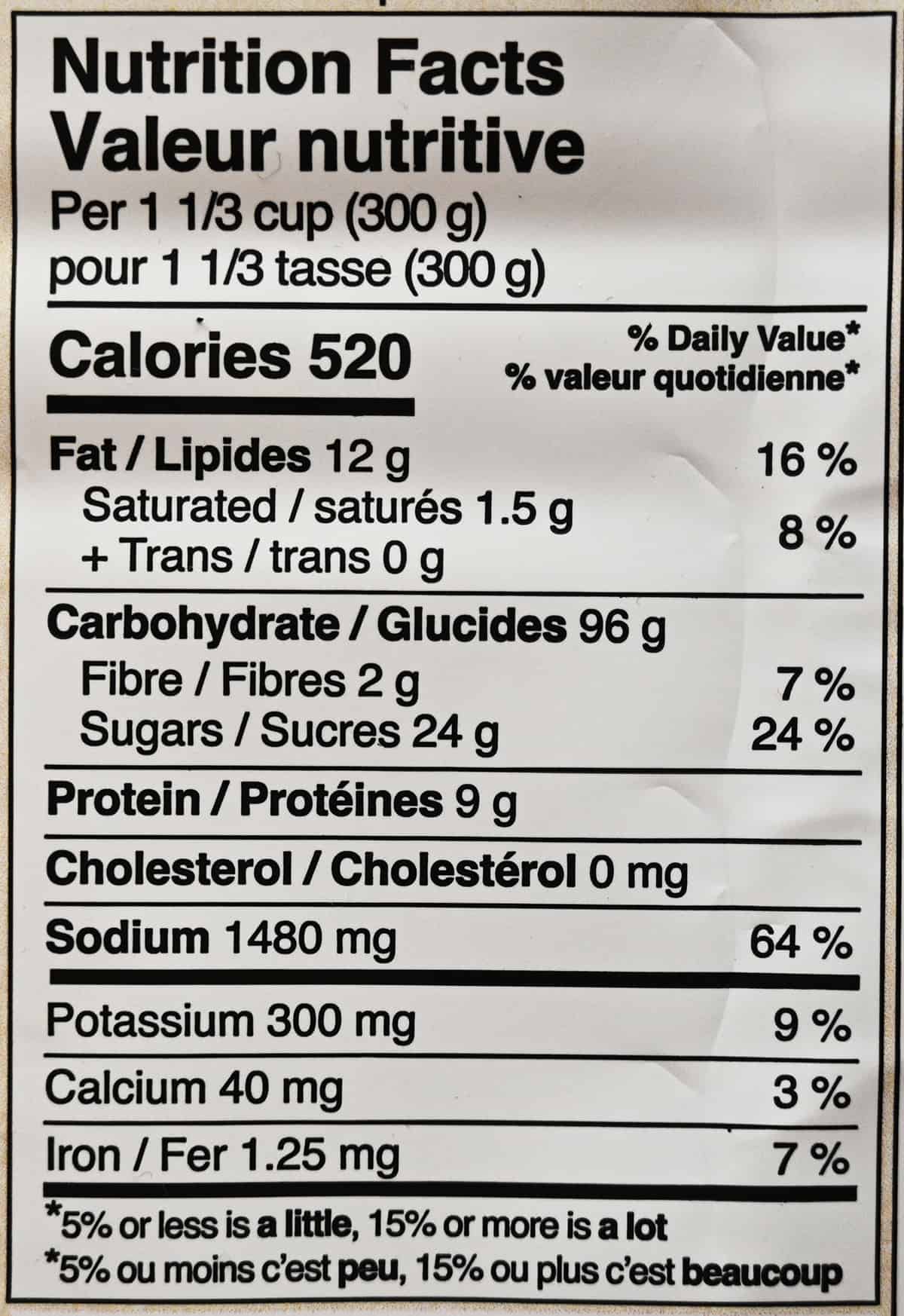 Ingredients
The ingredients list is pretty much what I expected. Lots of sugar, some chemical-sounding ingredients and unhealthy oils like canola and corn. This dish is gluten-free as well as dairy-free. It contains anchovy and peanuts.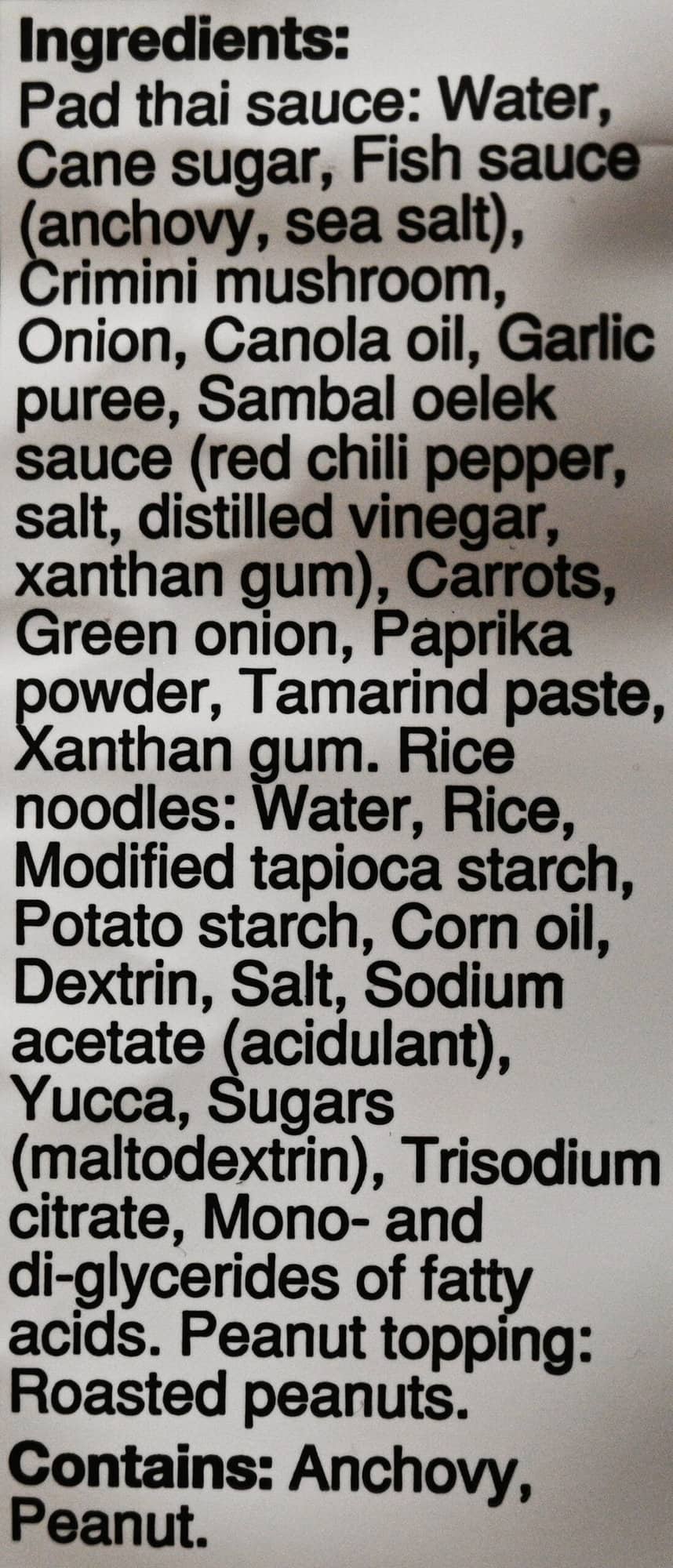 Scoring
Taste: 3.5/10
Cost: 5/10
Convenience: 10/10
Nutrition: 0/10
Overall
Walk on by!
I didn't enjoy eating this and wouldn't buy it again. Even if I added egg, meat, veggies etc I don't think I'd like it.
Have you tried this Pad Thai What did you think of it?
---
Please note that this review was not paid for or sponsored by any third party. This product was purchased by Costcuisine for the purpose of producing this review. The opinions in this review are strictly those of Costcuisine. Costcuisine is not affiliated with Costco or any of its suppliers. In the event that Costcuisine receives compensation for a post from the manufacturer of a product or some other third party, the arrangement will be clearly disclosed (including where the manufacturer of a product provides Costcuisine with a free sample of the product).