If you're a granola fan and in search of a grain-free, low-carb option, the Costco Seedwise Granola might be perfect for you! How does this blueberry lemon granola compare to other ones from Costco?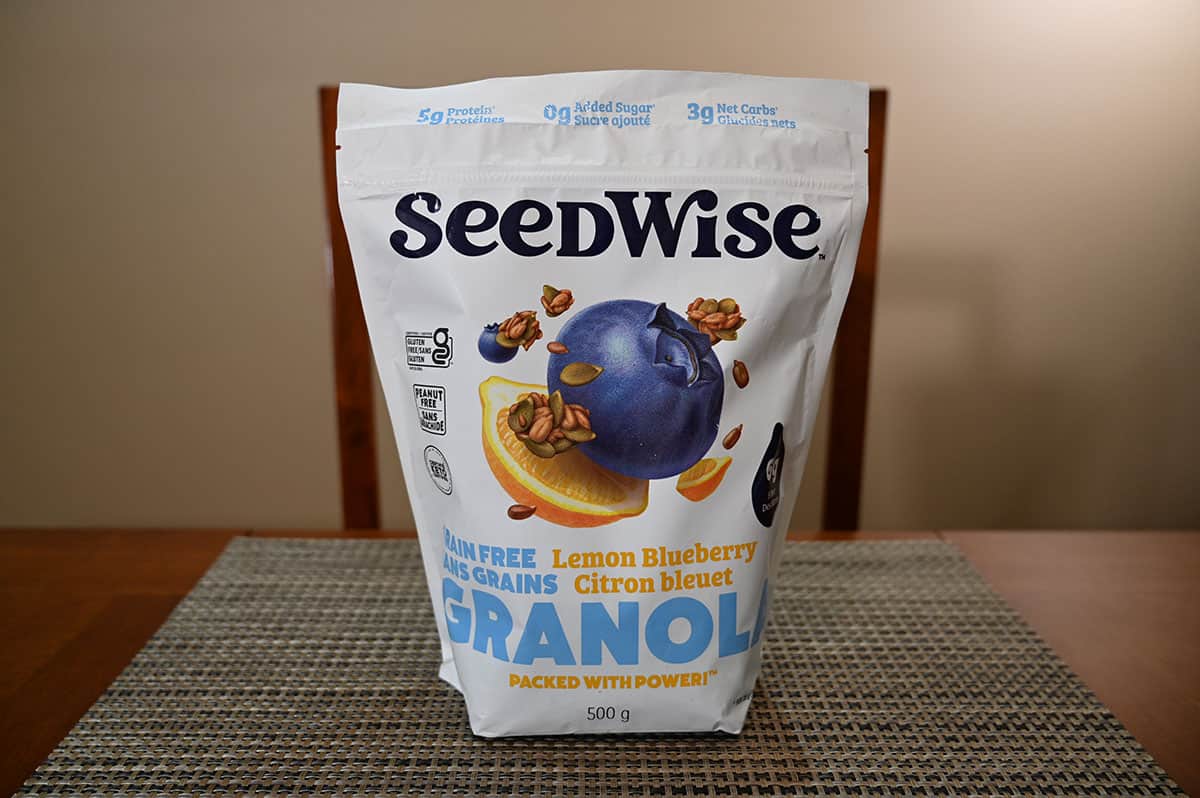 Granola is a staple in my diet! I absolutely love granola with yogurt and fruit but unfortunately, granola can be full of a lot of sugar and other unhealthy ingredients. When I saw this Seedwise Granola at Costco I was interested in trying it because it's grain-free and lower in net carbs than other granolas I eat.
I have tried a ton of different granolas from Costco! Such as the Kirkland Signature Granola, innofoods Keto Granola, Prana Granolove Oatmeal Cookie Crunch Granola, Kirkland Signature Soft & Chewy Granola Bars, Nature's Path Pumpkin Seed & Flax Granola, Nature's Path Coconut & Cashew Butter Granola, Made Good Granola Minis and the Nature's Path Ancient Grains Granola.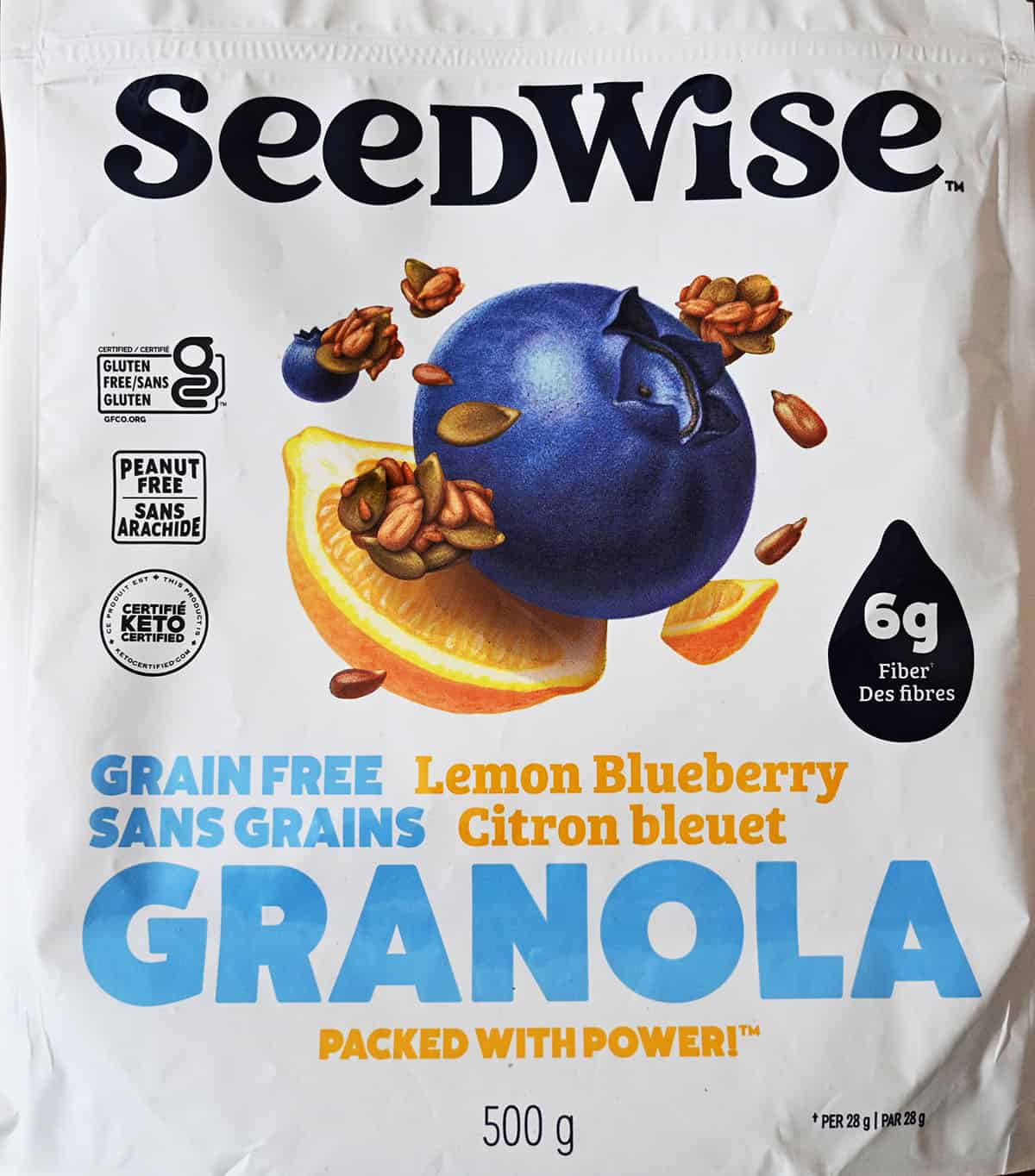 Location in Store
The Seedwise Granola is located in the snack section at my Costco, near the front of the store by the granola bars and jerky. The item number is 1672703.
Taste
Because there isn't any added sugar the flavor isn't very strong, the granola tastes a bit bland but there's a noticeable artificial blueberry flavor. Although it tastes artificial there isn't any artificial flavor on the ingredients list. My mom tried the granola with me and she thinks it's pretty good but also commented on the artificial blueberry flavor. The lemon is just barely noticeable and isn't very lemony at all.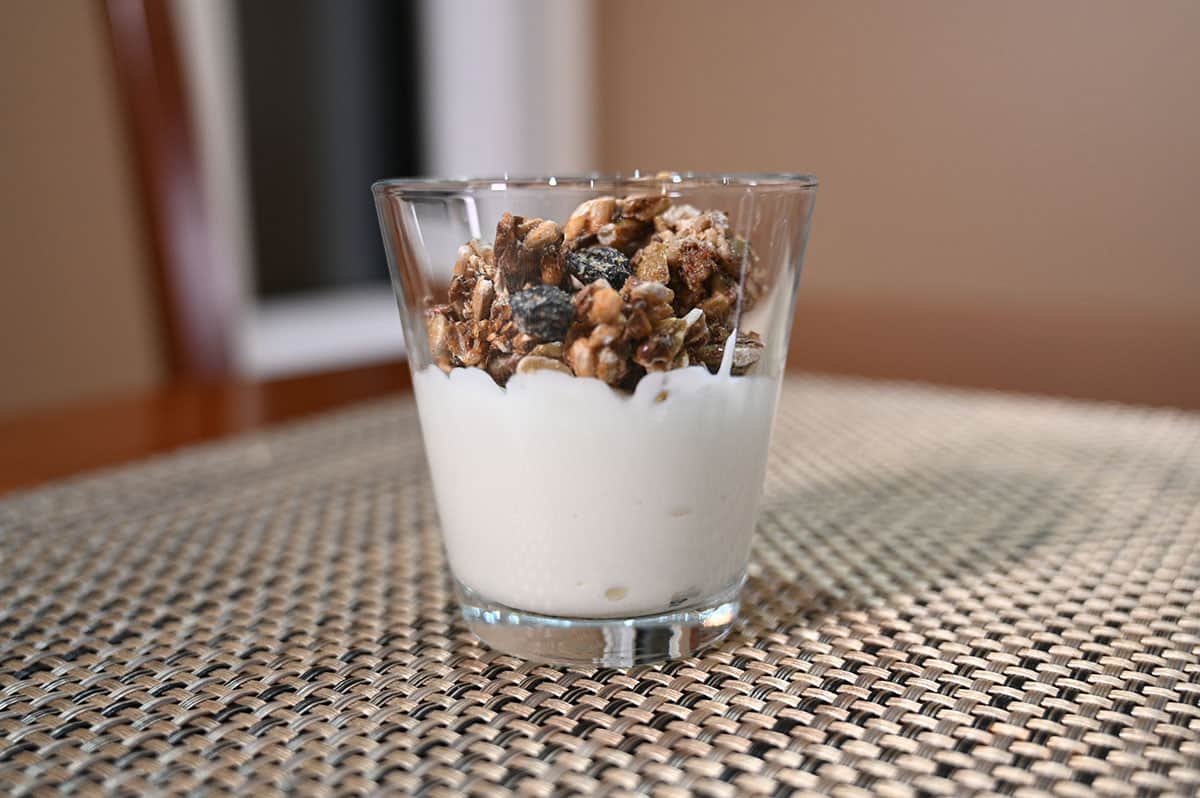 I like that the granola isn't super sweet and enjoy the flavor of the pumpkin and sunflower seeds. There are also whole blueberries throughout the granola.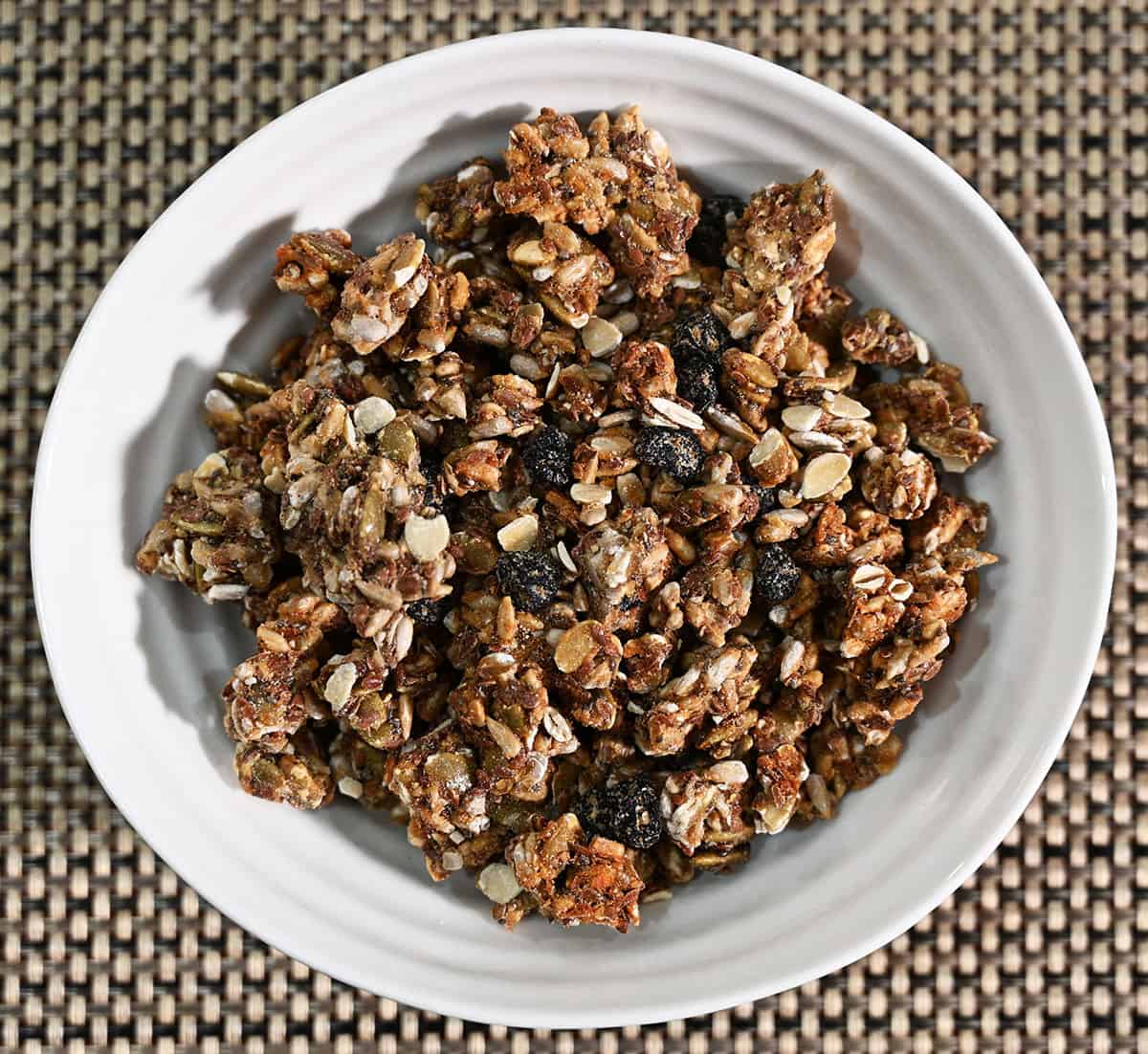 The granola is nice and crunchy and I appreciate that it's mostly bite-size clusters and not a lot of crumbs.
Cost
The 500-gram bag costs $12.99 Canadian which isn't really that expensive when you consider that it's mainly made of seeds and not a ton of oats or other fillers.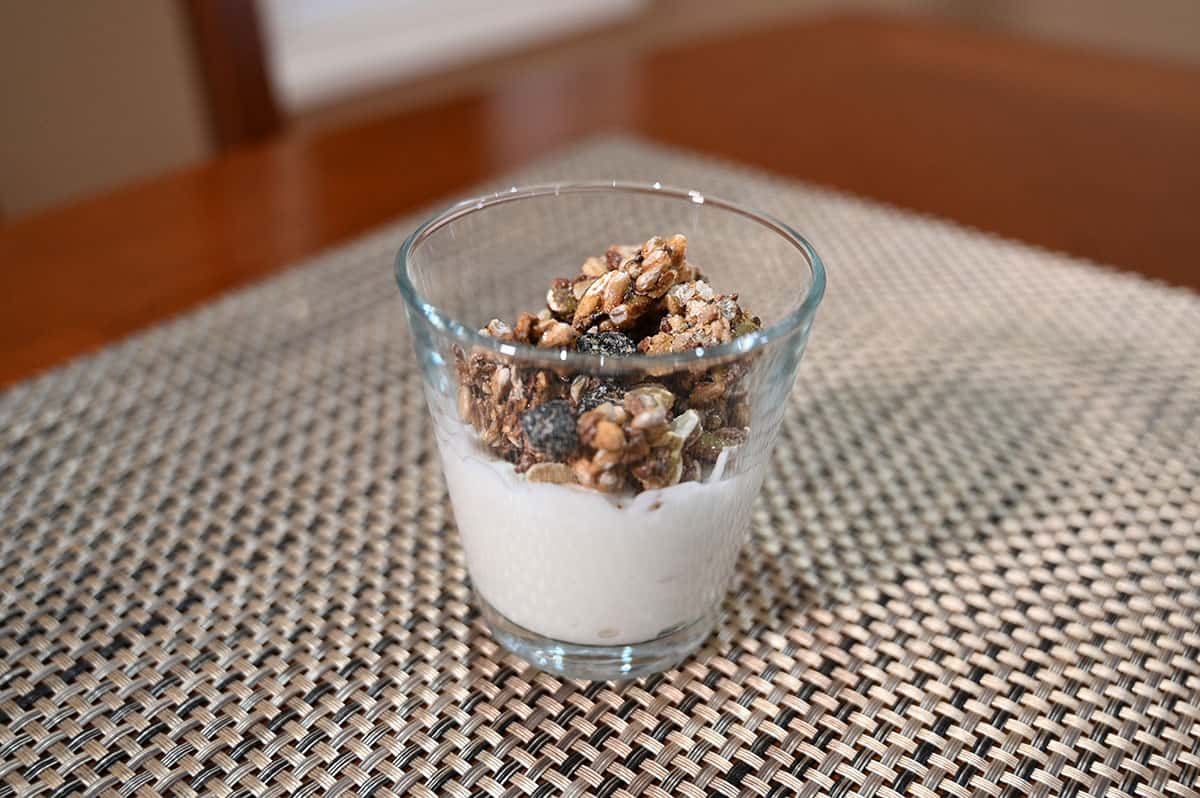 Convenience
The bag is resealable which I really appreciate because I bought this back in September and opened it then, it's January and it still tastes fine. The best-before date listed on my bag is eight months from when I purchased it.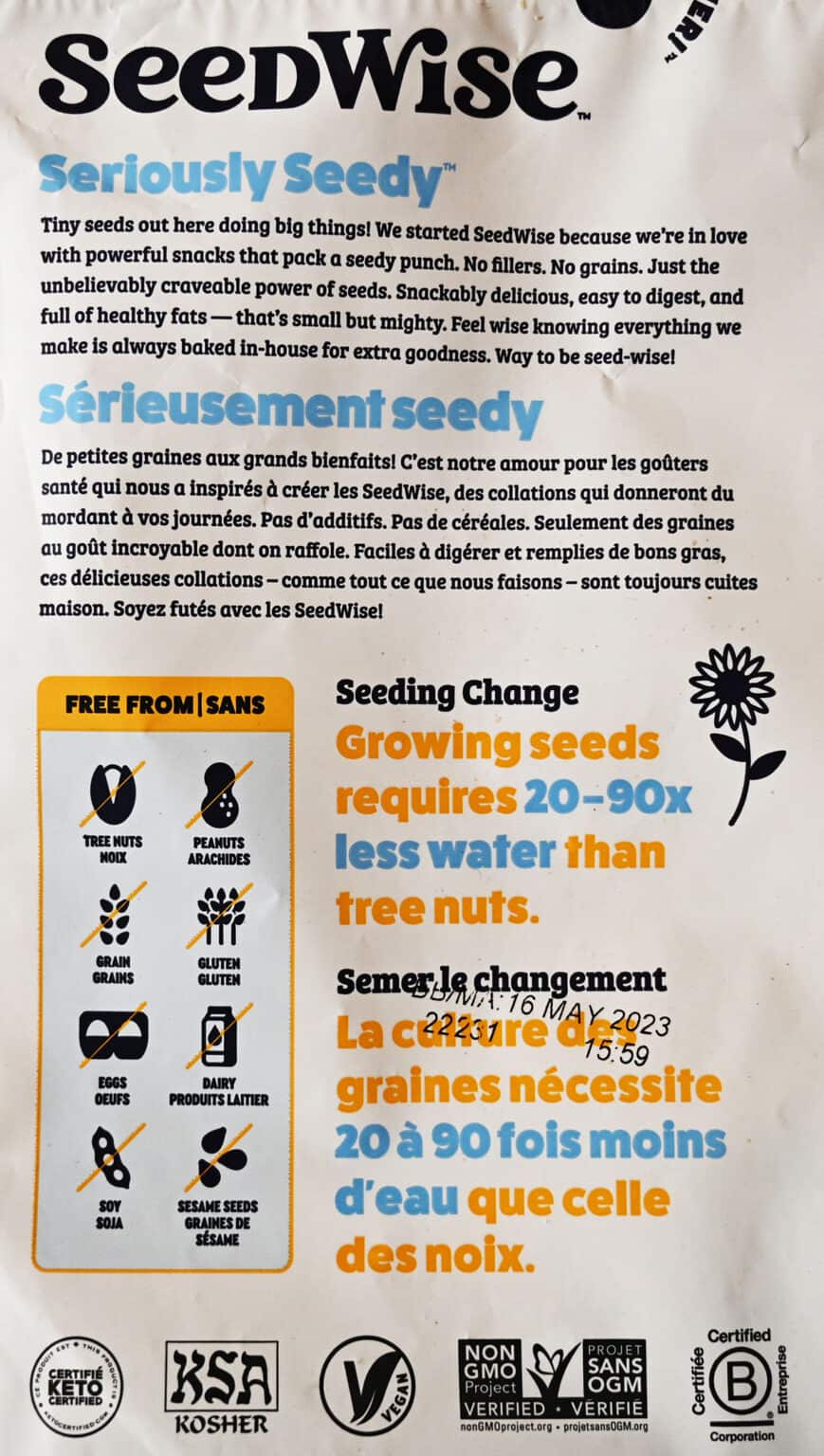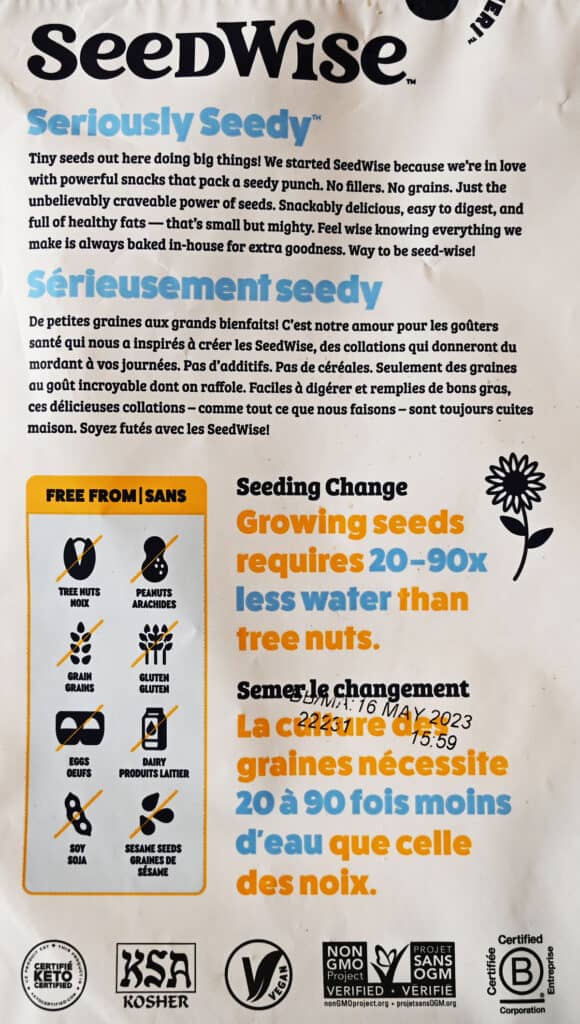 You can enjoy this on its own by the handful or add it to yogurt or have it as a cereal with some milk or non-dairy beverage. It's a great snack or breakfast item!
Calories
A 1/3 cup serving contains 140 calories, 10 grams of fat, nine grams of carbohydrates, six grams of fibre, three grams of sugar, five grams of protein and 50 milligrams of sodium. That's quite a bit of fibre in one serving! The amount of sugar and carbohydrates aren't very high for granola.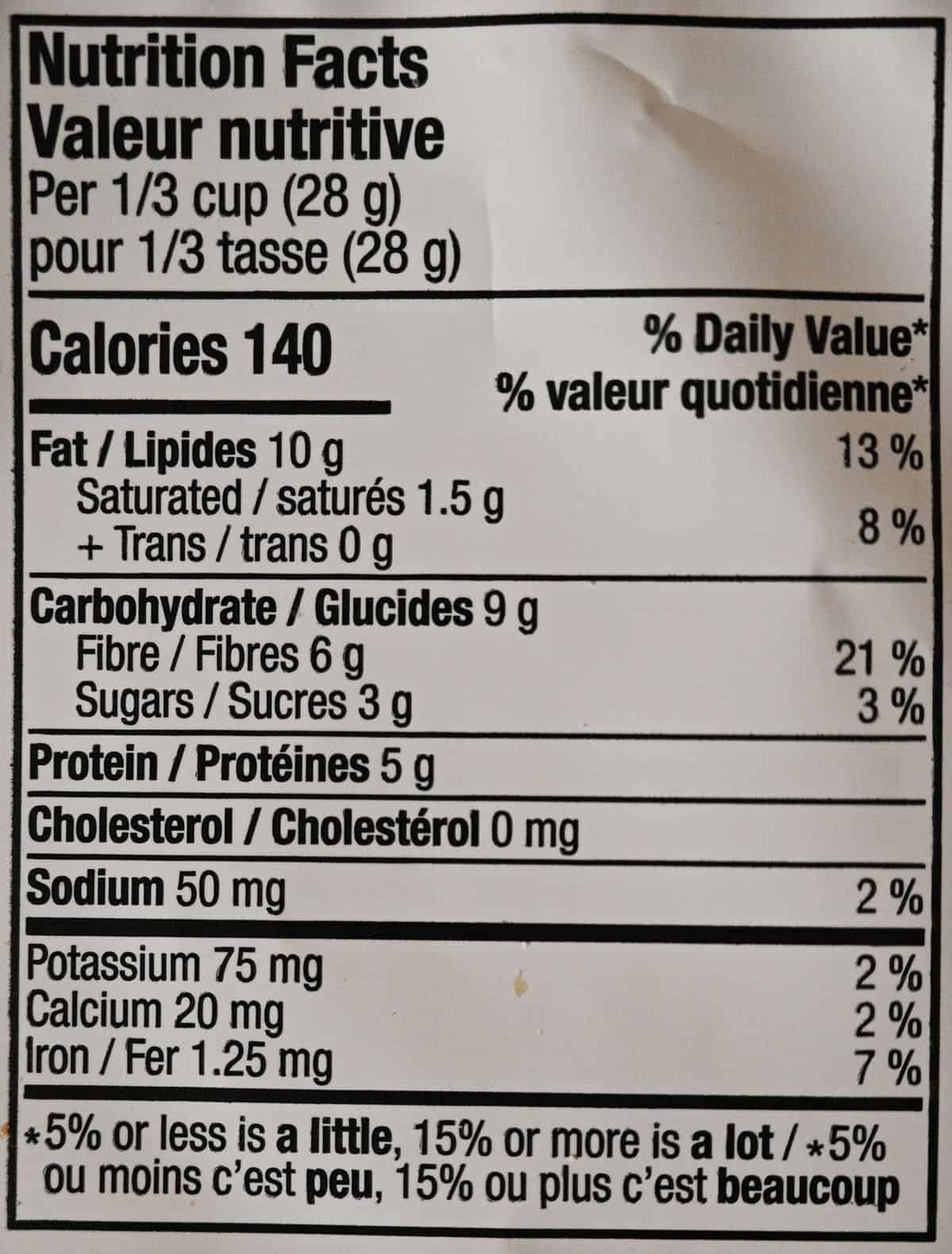 The high amount of fat is from the seeds so don't let the fat scare you off, it's a healthy fat. You may want to limit your serving size though.
Ingredients
I absolutely love the ingredients list! This granola contains a mix of healthy seeds, blueberries, dates and lemon. There isn't any added sugar or unhealthy oils. The granola is free from peanuts, tree nuts, gluten, grain, eggs, dairy, soy and sesame seeds. So basically free from all your major allergens!
The Costco Seedwise Granola is keto certified, gluten-free, vegan, non GMO and kosher.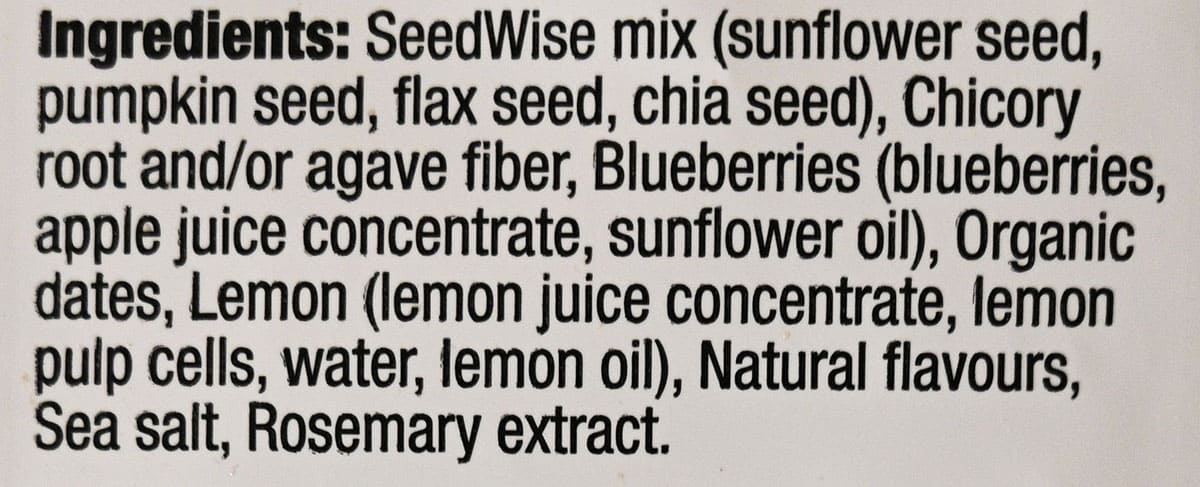 Scoring
Taste: 7/10
Cost: 7/10
Convenience: 10/10
Nutrition: 7/10
Overall
Give it a try.
I think the granola tastes just okay but I really love the ingredients and appreciate that it's low in sugar and free from major allergens so I'd happily eat this if I were craving granola but wanted something a bit healthier.
Have you tried this granola? What do you think of it?
---
Please note that this review was not paid for or sponsored by any third party. This product was purchased by Costcuisine for the purpose of producing this review. The opinions in this review are strictly those of Costcuisine. Costcuisine is not affiliated with Costco or any of its suppliers. In the event that Costcuisine receives compensation for a post from the manufacturer of a product or some other third party, the arrangement will be clearly disclosed (including where the manufacturer of a product provides Costcuisine with a free sample of the product).