Do your kids like decorating gingerbread people? The Costco Shasha Gingerbread Cookies are ready to decorate or just eat! I find most store-bought cookies that are good for decorating don't taste very good. Does that hold true for these cute gingerbread cookies?!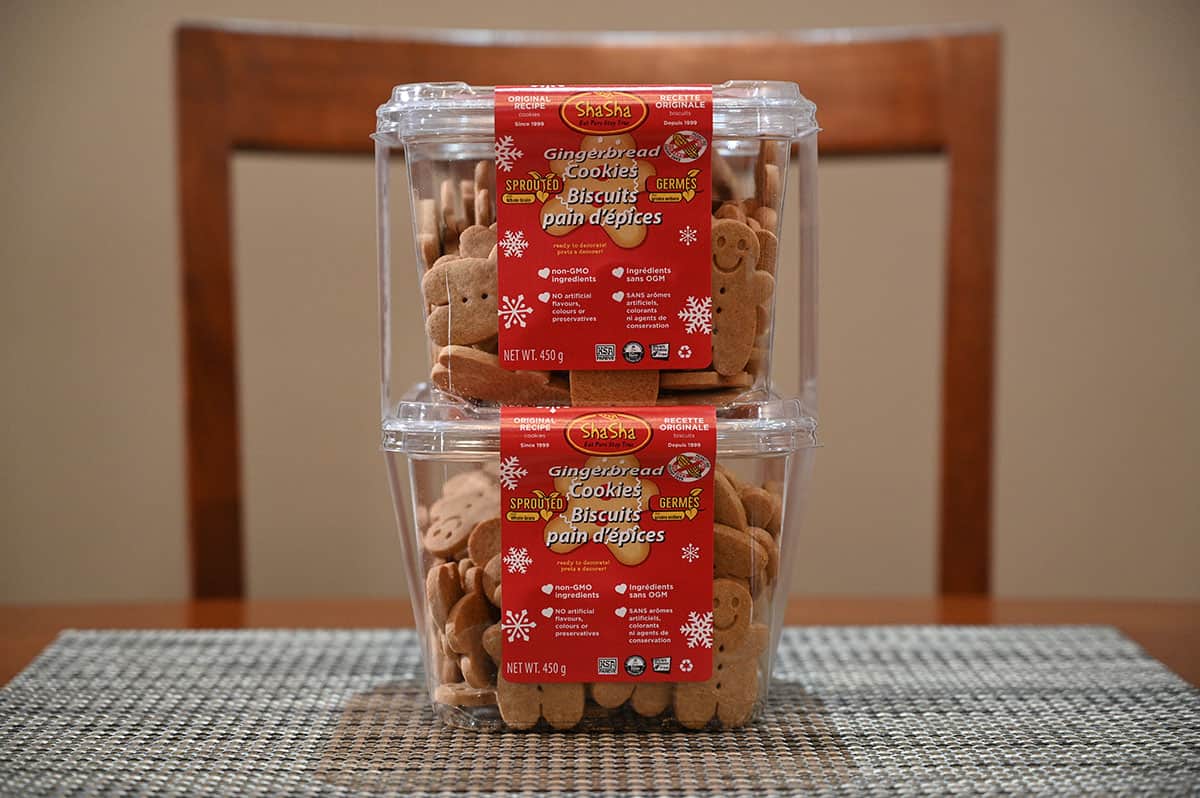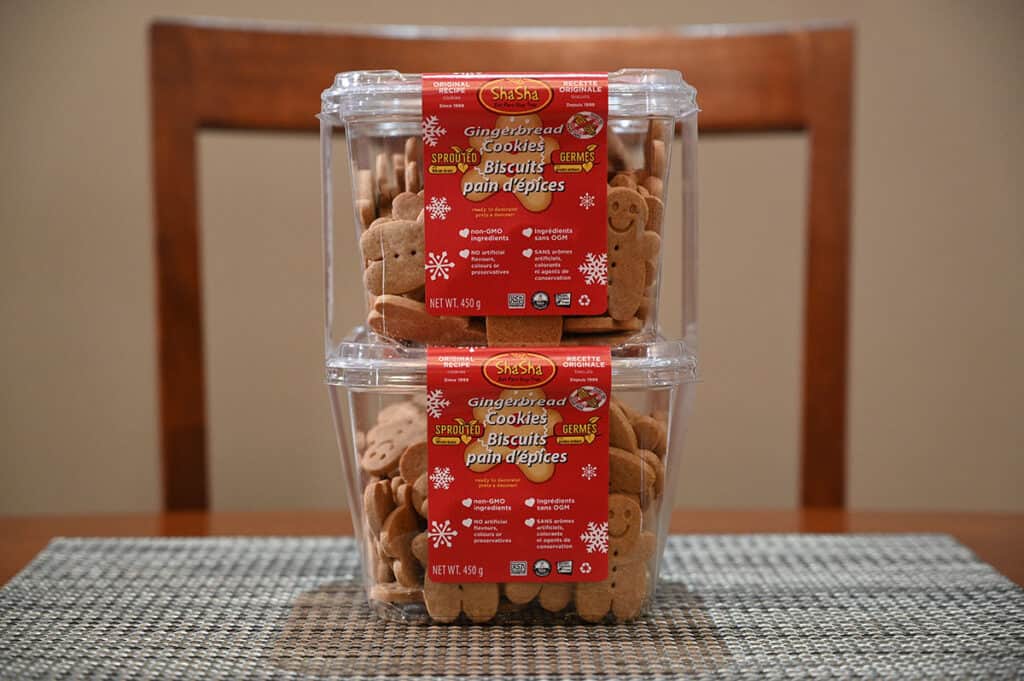 I'm so excited for the Christmas season at Costco! One of my first seasonal reviews this year is for these Shasha Gingerbread Cookies that I found on my most recent Costco trip.
Other seasonal Christmas cookies from Costco you may be interested in are the Kelsen Danish Butter Cookies, Kirkland Signature European Cookies, Kirkland Signature Ginger Cookies, Kirkland Signature Walkers Shortbread, David's Butter Pecan Meltaways, Kirkland Signature Crepes, Kirkland Signature Raspberry Crumble Cookies and the Kirkland Signature Shortbread Cookies.
Location in Store
These gingerbread cookies are in the bakery section at Costco and the item number is 1667994.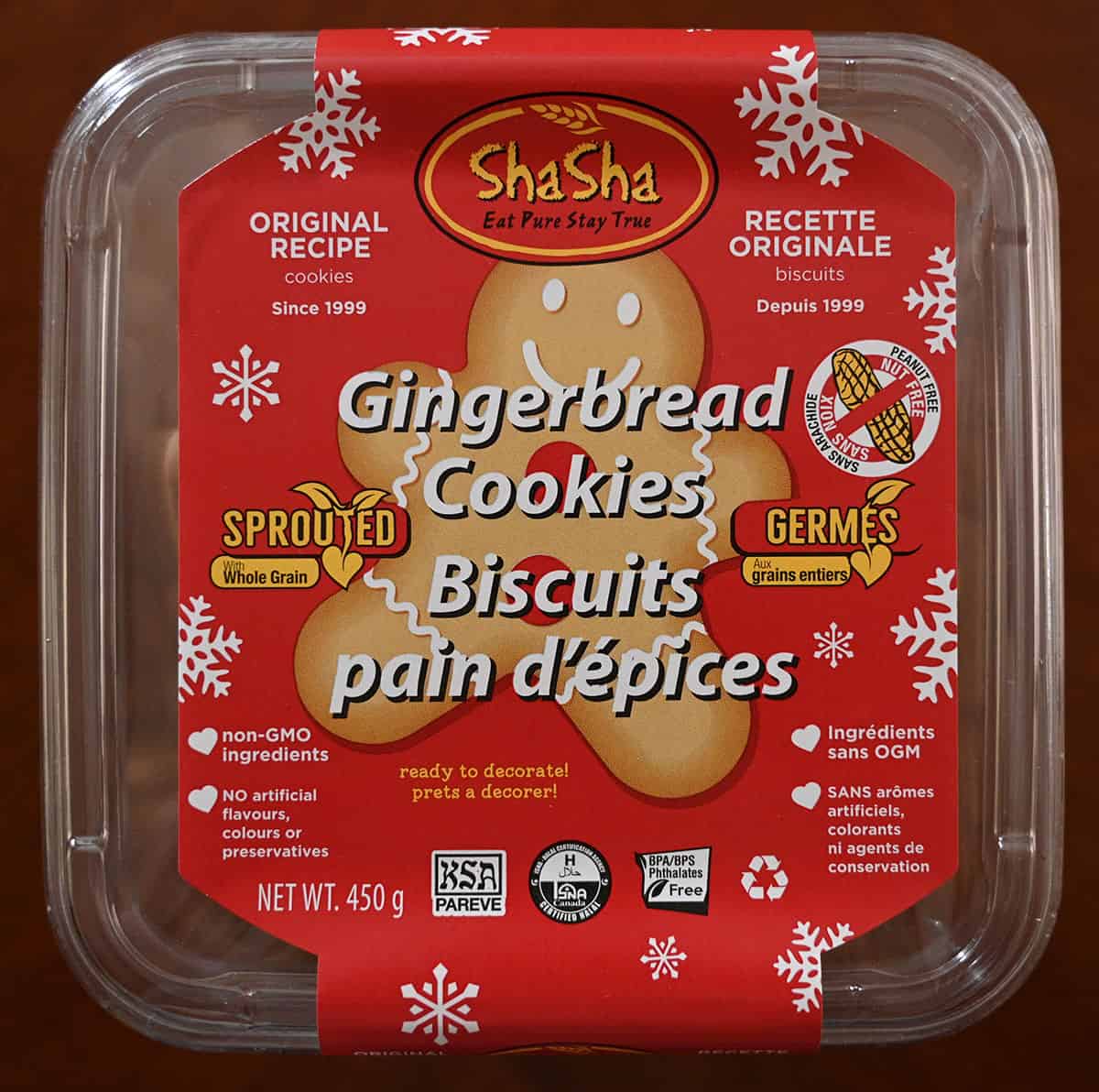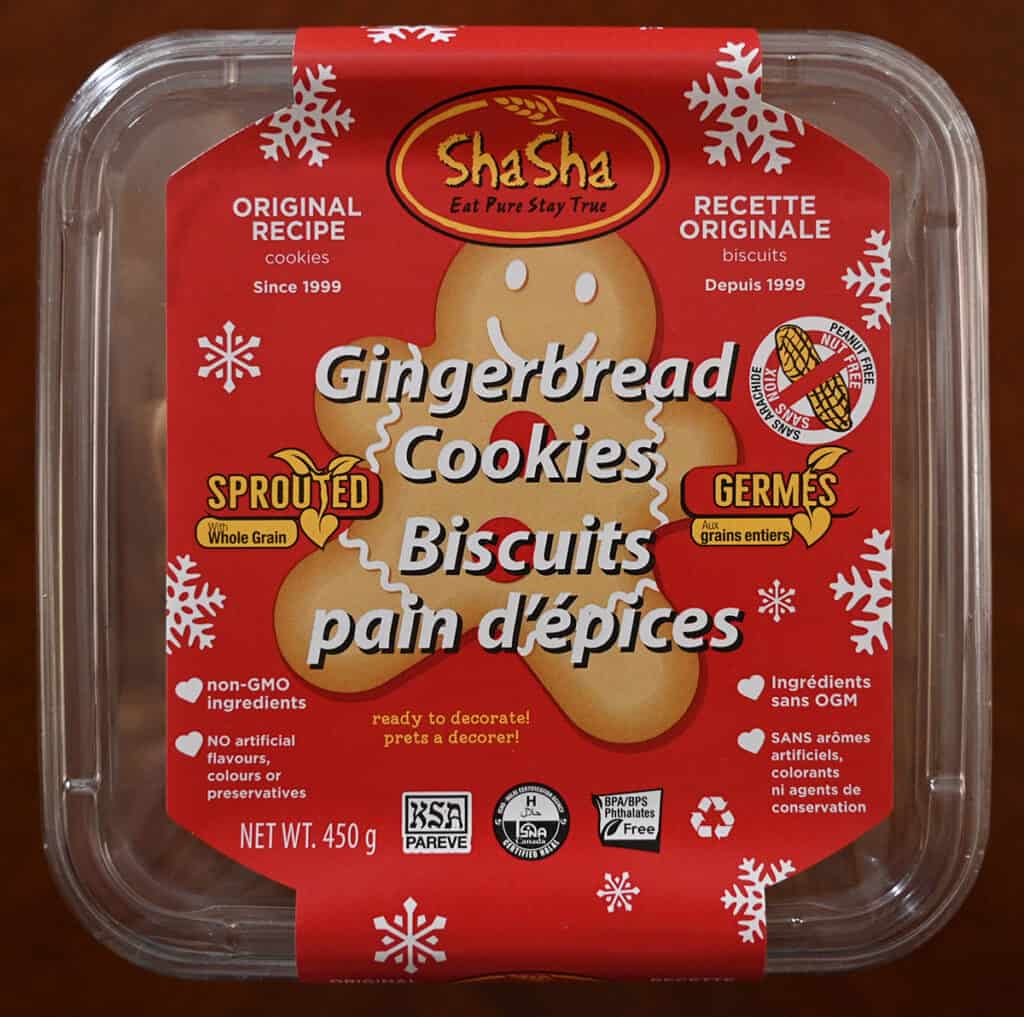 Taste
I tend to not really enjoy packaged crisp cookies like these. I always prefer soft cookies made in the bakery but I don't mind these! They're actually pretty tasty for a cookie that I see as being more for fun and decorating.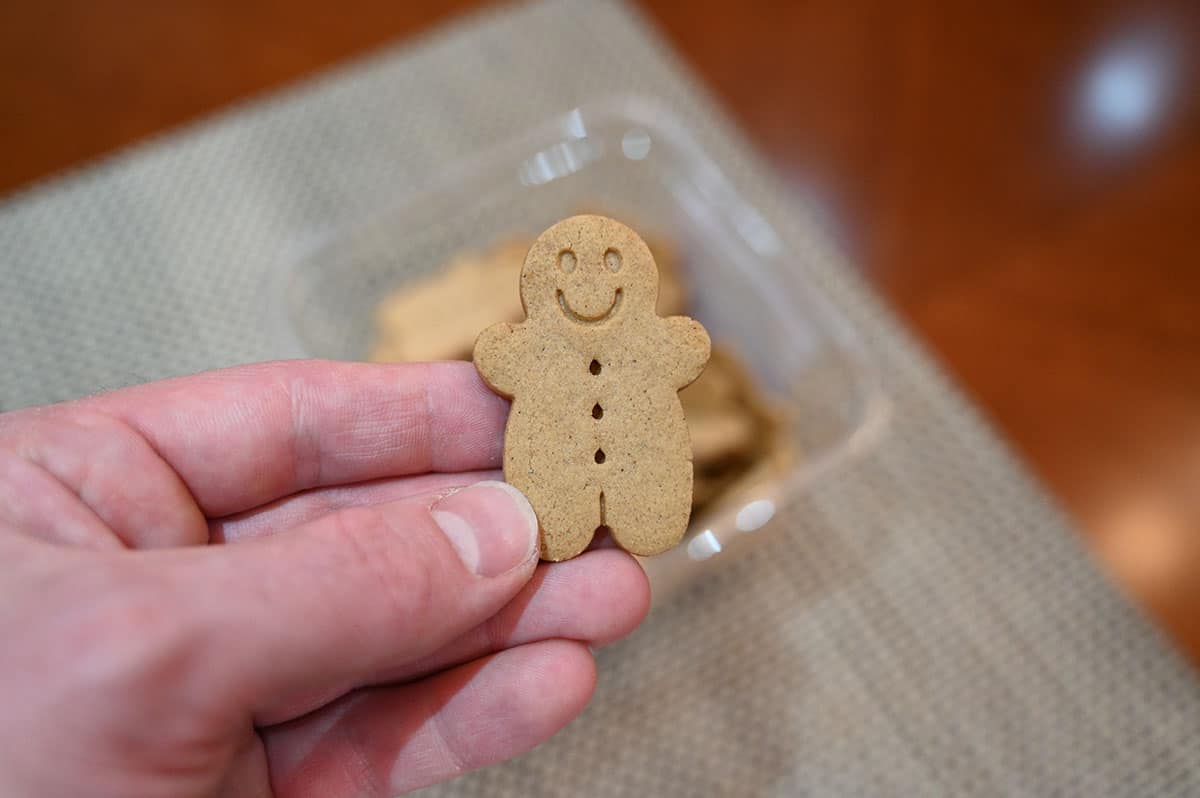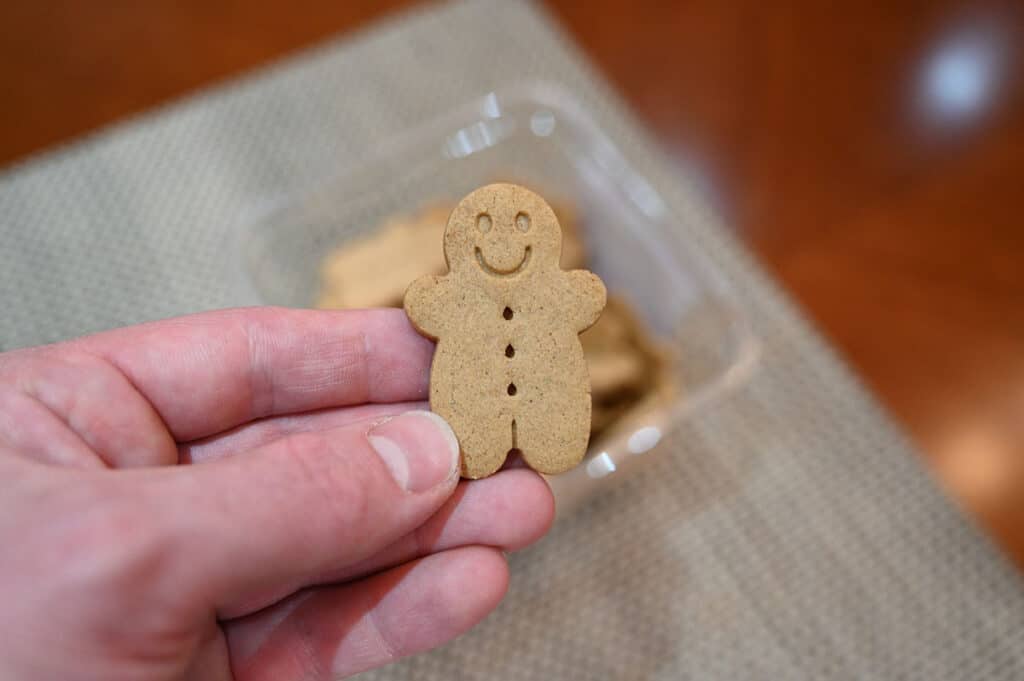 The smell of ginger hits as soon as I open the container of cookies, a delicious smell! The texture of the cookies is nice and crispy but not crumbly. They're sweet but not too sweet and I love that there's a strong ginger flavor. The ginger flavor seems to be less artificial tasting than other packaged ginger cookies I've had before.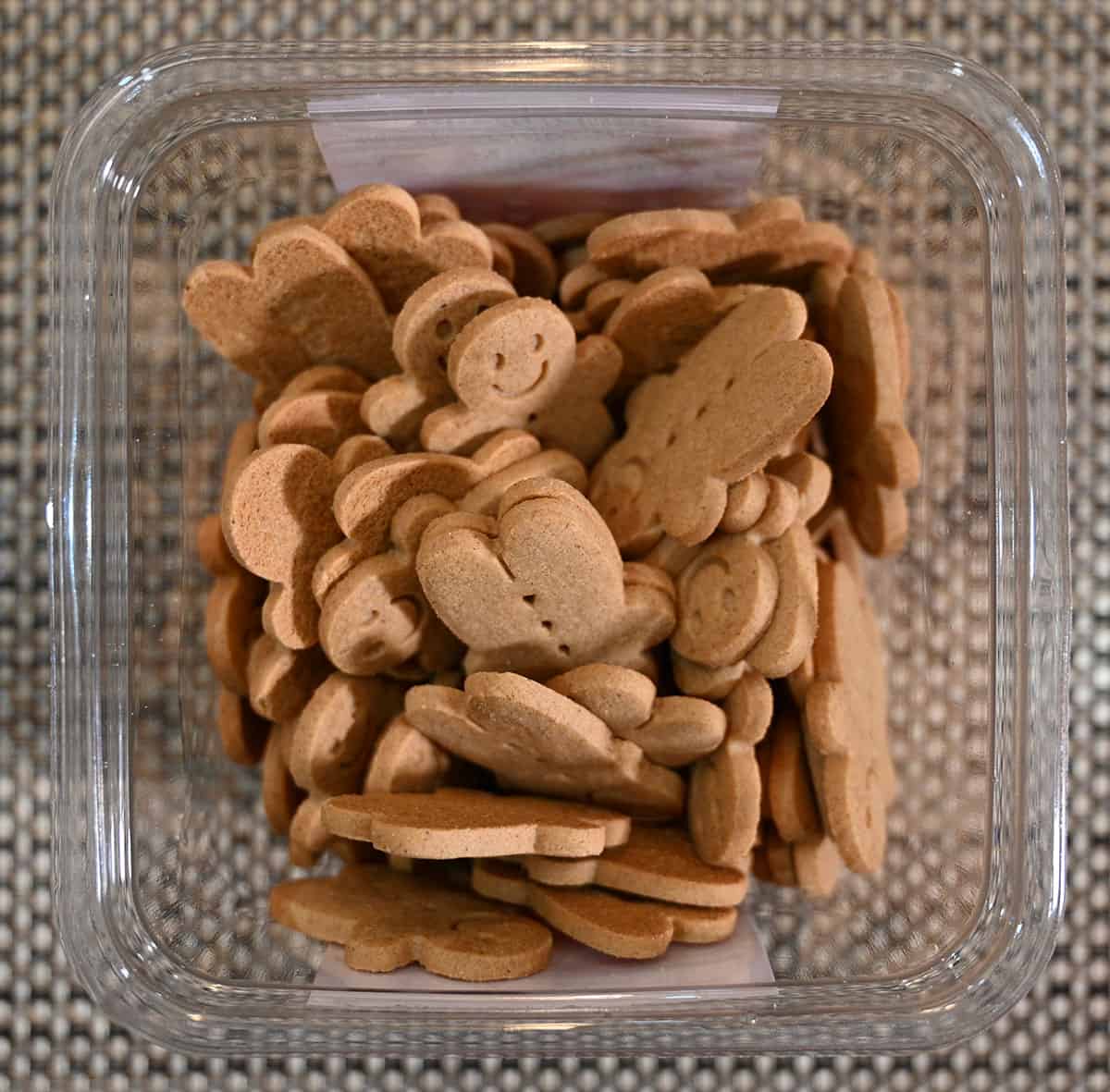 The Costco Biscoff Lotus Cookies are similar in my opinion because they both have a pleasantly warm flavor for a packaged crispy cookie! I won't say these are spectacular, amazing or special but they're a decent, plain gingerbread cookie.
Cost
There are two 450 grams containers in the package of cookies that costs $11.99 Canadian. The price seems reasonable because you get a lot of cookies in one container. I'm not even sure why you'd need two containers because one has enough cookies but you can always give one away to a friend or family member.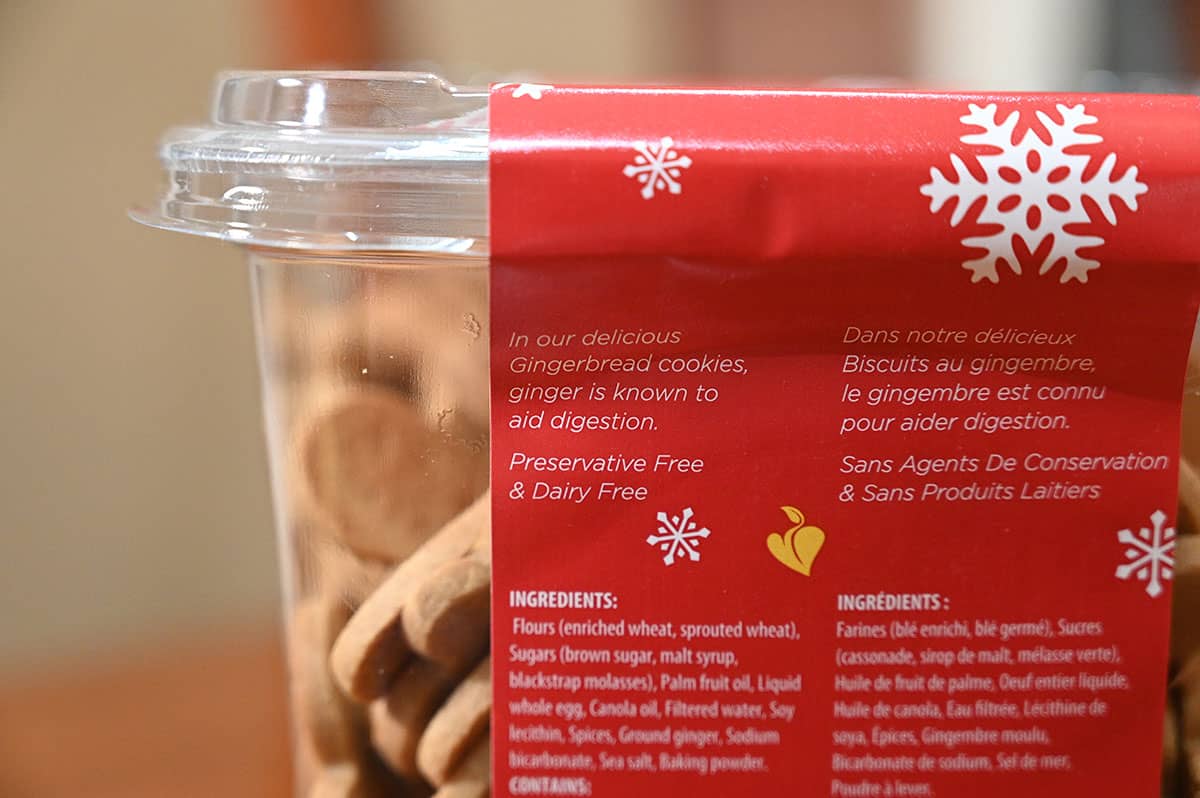 Convenience
The cookies come in a plastic resealable container and the best-before date listed on the container is five months from the date I purchased them. I think these are definitely perfect for decorating with kids! They have little indents for the eyes, mouth and buttons and you could use candy or icing to decorate them.
Nutrition
Calories
Five cookies are 160 calories, four and half grams of fat, 27 grams of carbohydrates, two grams of fibre, 10 grams of sugar, three grams of protein and 70 milligrams of sodium. That's actually not that many calories or much fat or sugar for five cookies! One or two satisfies me.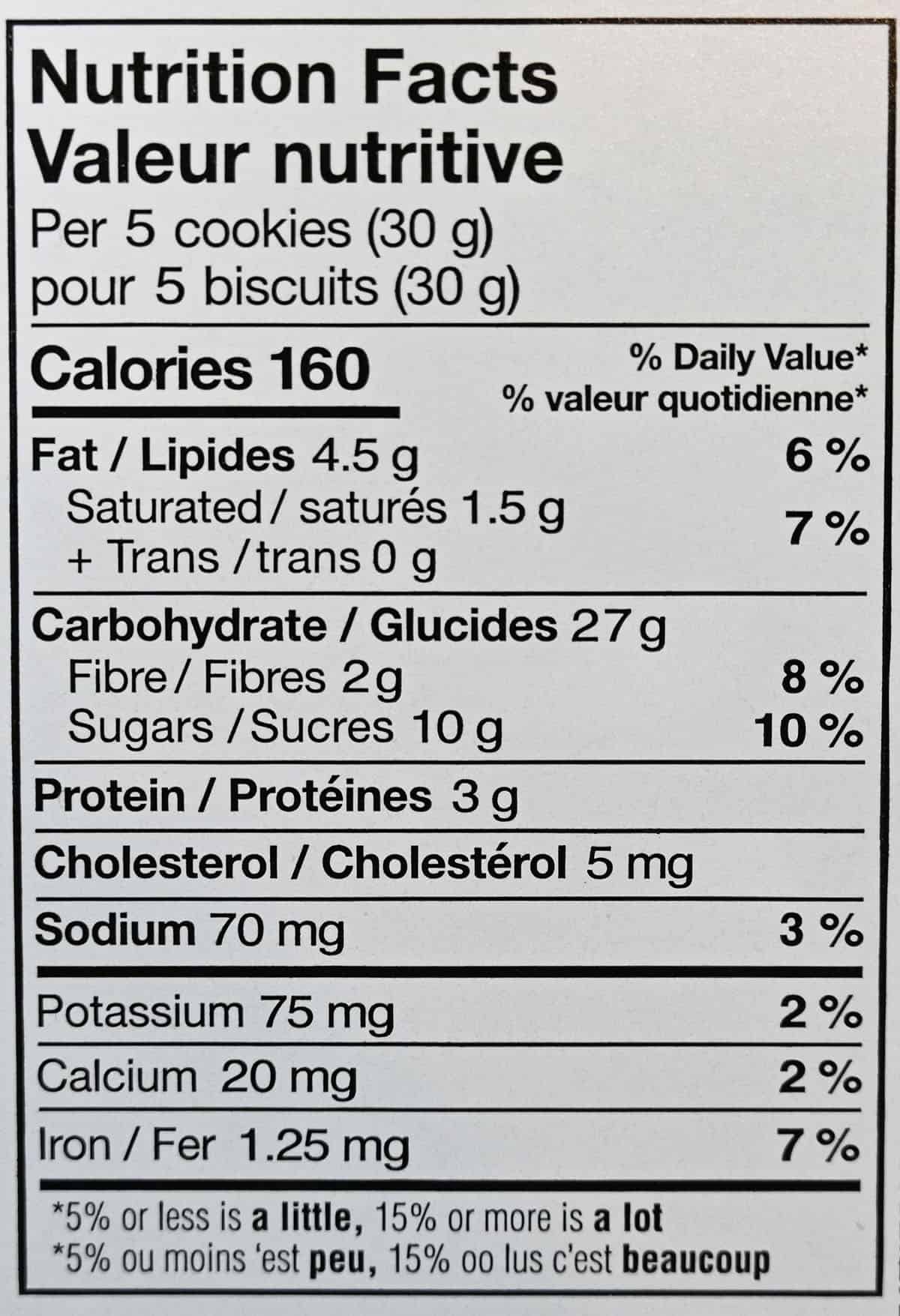 Ingredients
These aren't healthy at all but the ingredients list isn't terrible. I don't love that palm fruit oil listed but it seems to be in a ton of products now. They are peanut and nut free and have sprouted whole-grain flour in them. The cookies contain wheat, egg and soy.
The cookies are certified halal and the packaging is also BPA and BPS Phthalates Free which I really love!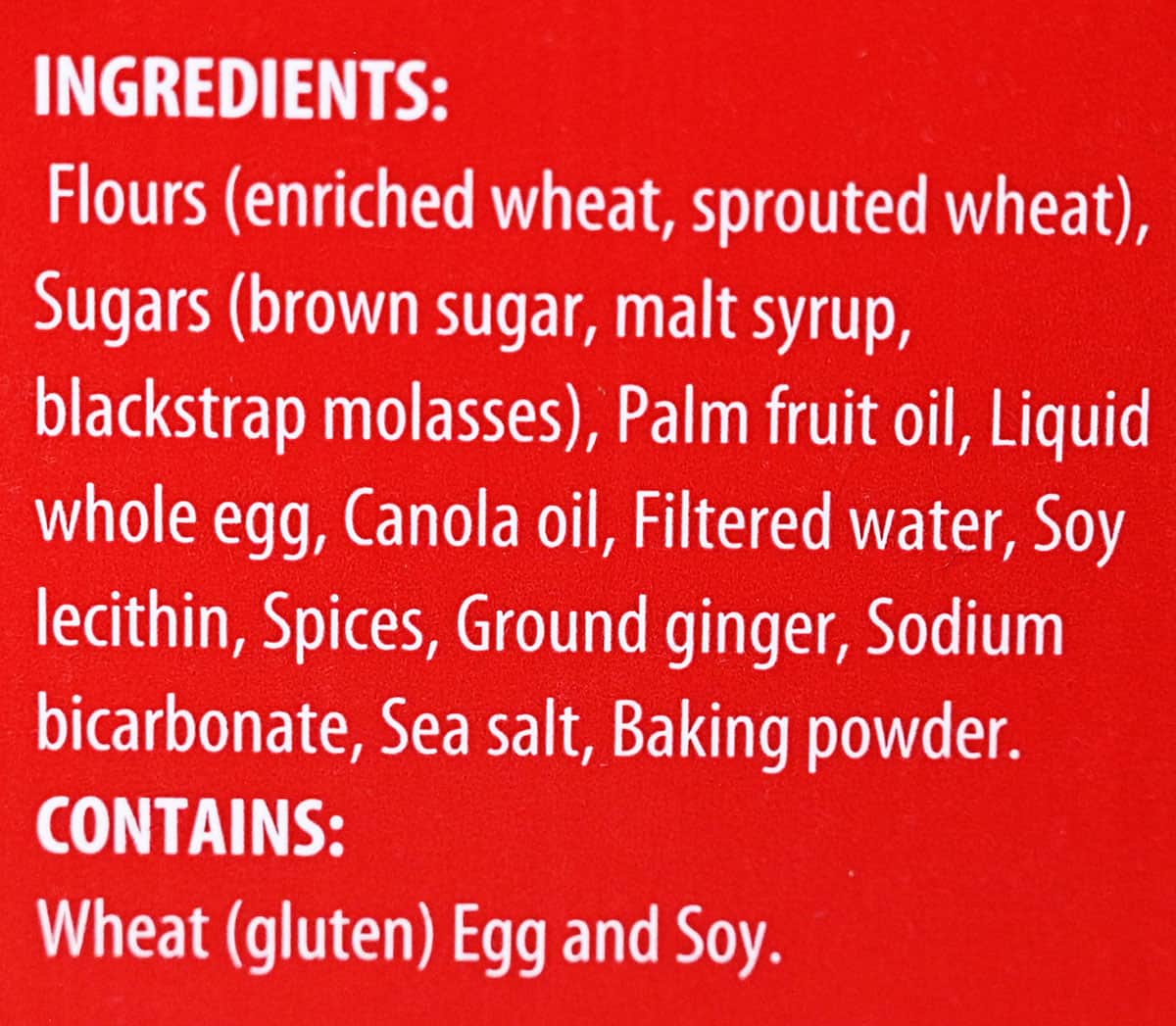 Scoring
Taste: 6/10
Cost: 9/10
Convenience: 10/10
Nutrition: 0/10
Overall
Give it a try!
These are very basic, simple, decently tasty crispy gingerbread cookies that I think can also be decorated!
Would you use these as cookies to decorate?
---
Please note that this review was not paid for or sponsored by any third party. This product was purchased by Costcuisine for the purpose of producing this review. The opinions in this review are strictly those of Costcuisine. Costcuisine is not affiliated with Costco or any of its suppliers. In the event that Costcuisine receives compensation for a post from the manufacturer of a product or some other third party, the arrangement will be clearly disclosed (including where the manufacturer of a product provides Costcuisine with a free sample of the product).