Gluten free, paleo, vegan and nothing artificial!
Please note that this review was not paid for or sponsored by any third party. I purchased this product with my own money and the opinions in this review are strictly my own. I am not affiliated with Costco or any of its suppliers. I am just a fan of the company. I write these reviews to help my fellow shoppers.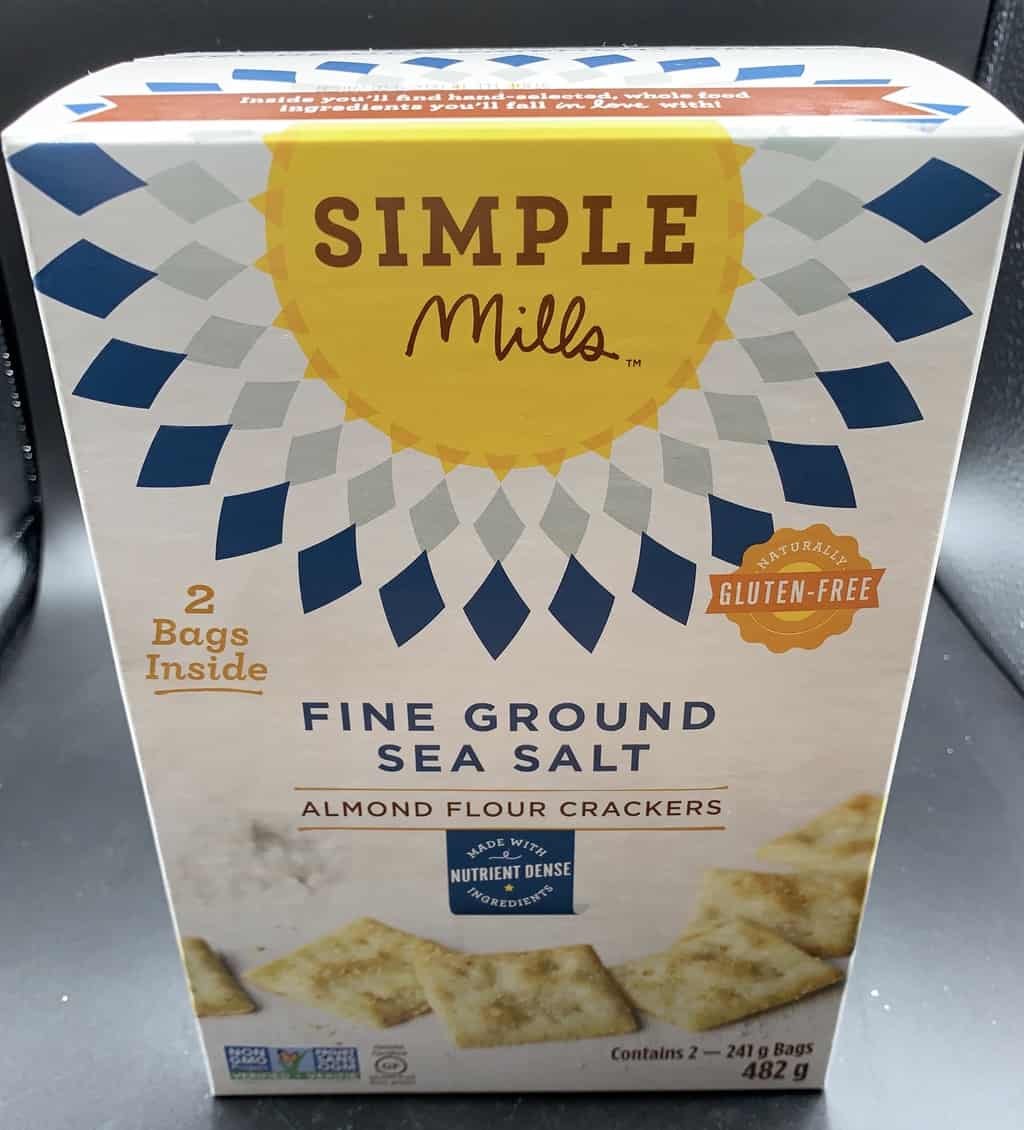 I'm always buying the latest crackers from Costco to review on the blog. Sure, Costco has your standard everyday crackers but they also have a pretty good selection of healthy, gluten-free, paleo crackers as well! Today I'm reviewing the Simple Mills Find Ground Sea Salt Almond Flour Crackers.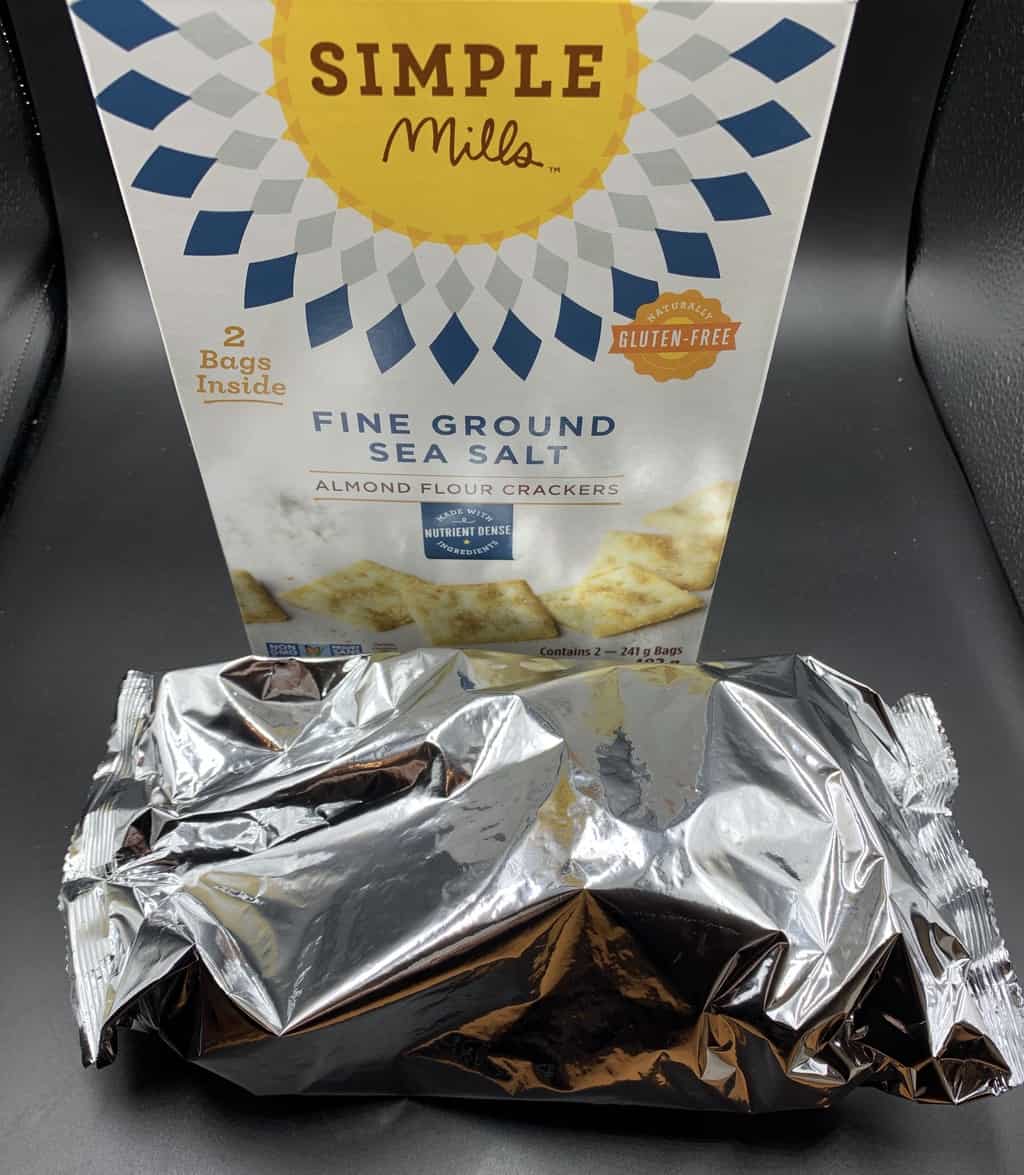 Taste
These are actually pretty tasty. They're thin, crunchy and VERY flavorful. Almost a little too flavorful because they're quite salty and you can definitely taste strong notes of garlic! If you didn't tell me I would have no idea that these are gluten-free and made out of a nut and seed flour blend. You could definitely enjoy these on a charcuterie board, with some cheese or a dip or alone. They're savory, flavored with garlic, rosemary and onion so don't really go all that well with sweet spreads or nut butters.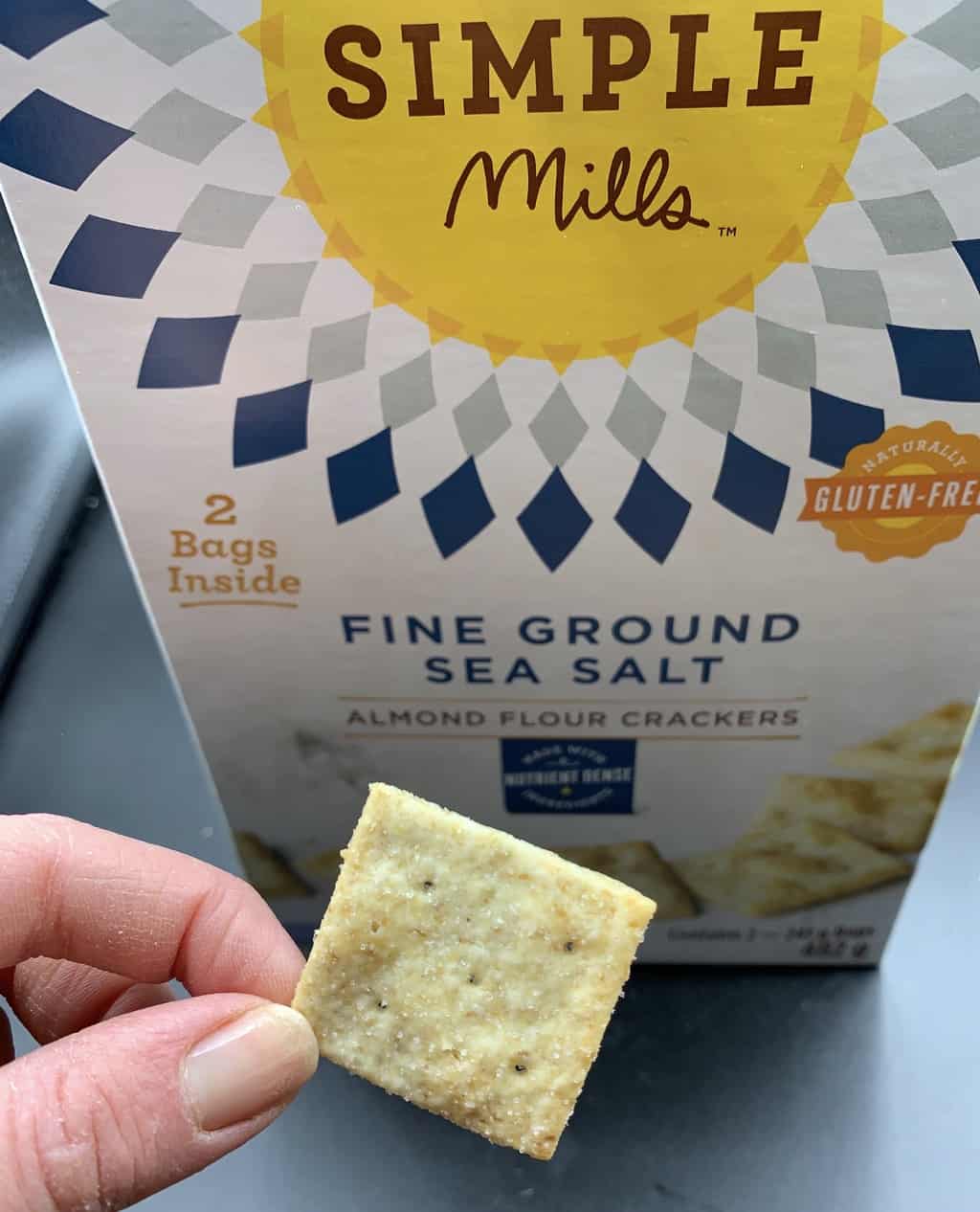 Cost
You're definitely paying a little more for these crackers because they're made out of a nut and seed blend. They're also gluten-free, paleo and vegan and anything that seems a little "healthier" costs a bit more! I paid $11.99 Canadian for the 482 gram box that contains two 241 gram bags.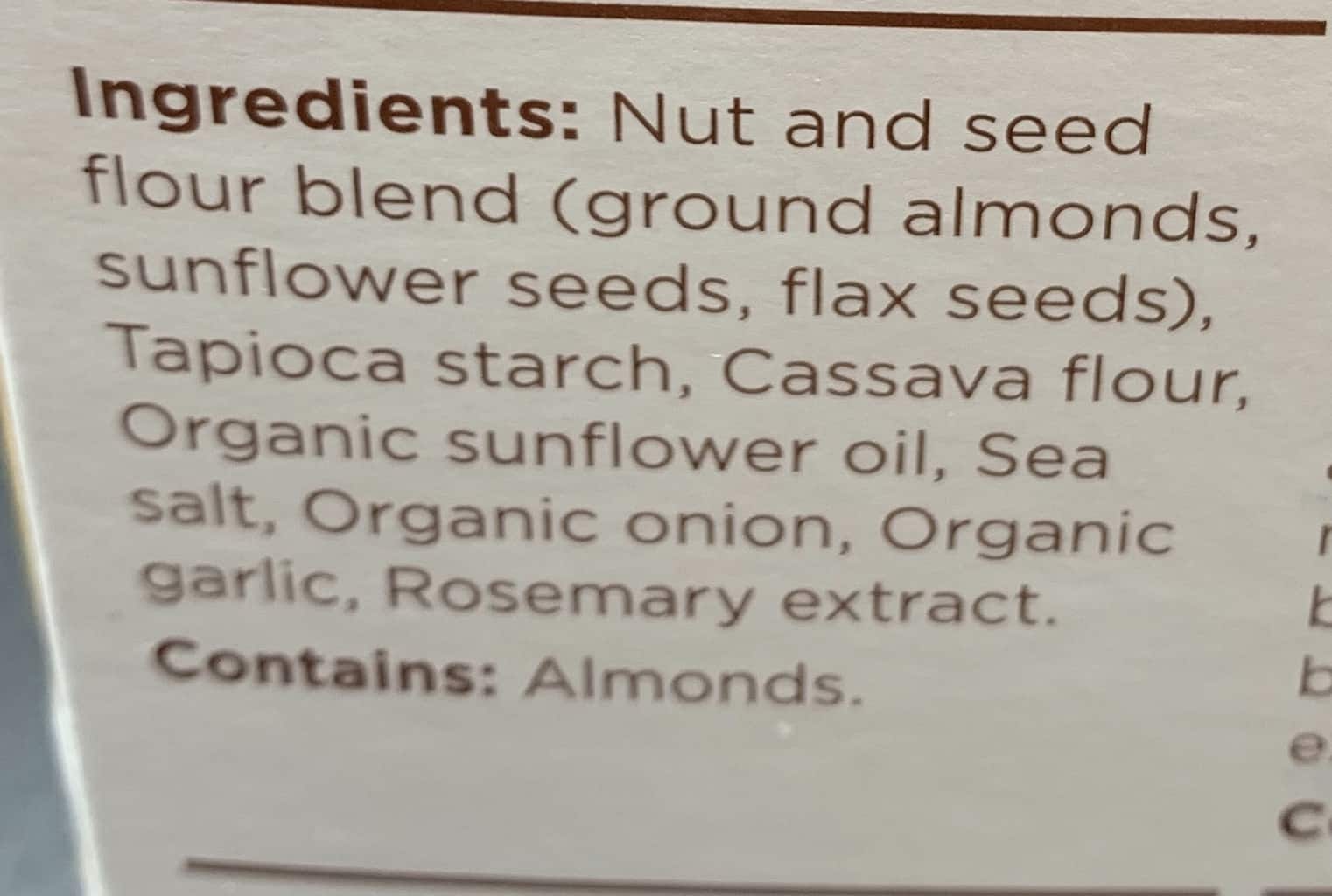 Convenience
These are perfect to serve as a gluten free option on a cheese and meat board, they also make a nutrient dense snack and are flavorful enough to just be enjoyed alone. The box comes with two separate bags. The best before date is about five months from the date I purchased the crackers.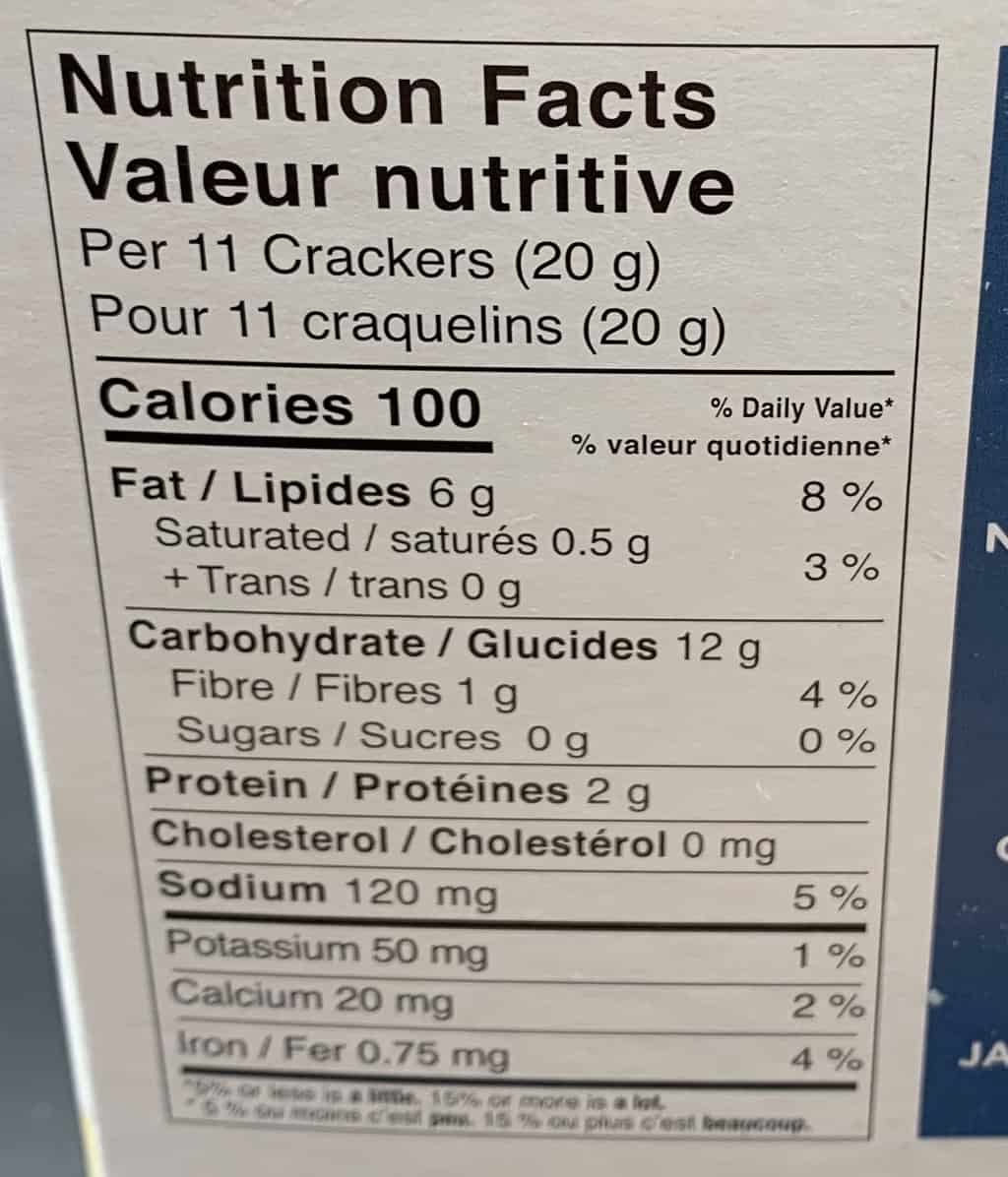 Nutrition
11 crackers is 100 calories, six grams of fat, 12 grams of carbohydrates, one gram of fiber, two grams of protein, 120 mg of sodium and zero grams of sugar. That's a little more fat than other wheat crackers but it's healthy fat! The ingredients list is very straightforward and simple.
These are pretty tasty! I wish they were slightly less salty and the garlic was reduced just a smidge but overall they're pretty yummy and I love that they're made out of nut/seed flour!
Taste: 7.5/10
Cost: 6/10
Convenience: 10/10
Nutrition: 8/10
What's your favorite kind of crackers to purchase from Costco? Are you team gluten or gluten-free?