Costco offers a pretty solid selection of crackers. The Simple Mills Almond Flour Crackers are my favorite, but I've reviewed plenty of others (see the next paragraph for a list of some of them). These Innofoods Garden Crisp Crackers caught my eye because they're gluten-free and loaded with vegetables. The bag actually claims they're "over 50% real vegetables". I immediately thought of the classic Vegetable Thins crackers when I saw this, and these Garden Crisp Crackers actually are very similar in taste. Anyway, read on to find out why I love these crackers so much that I'll be repurchasing them!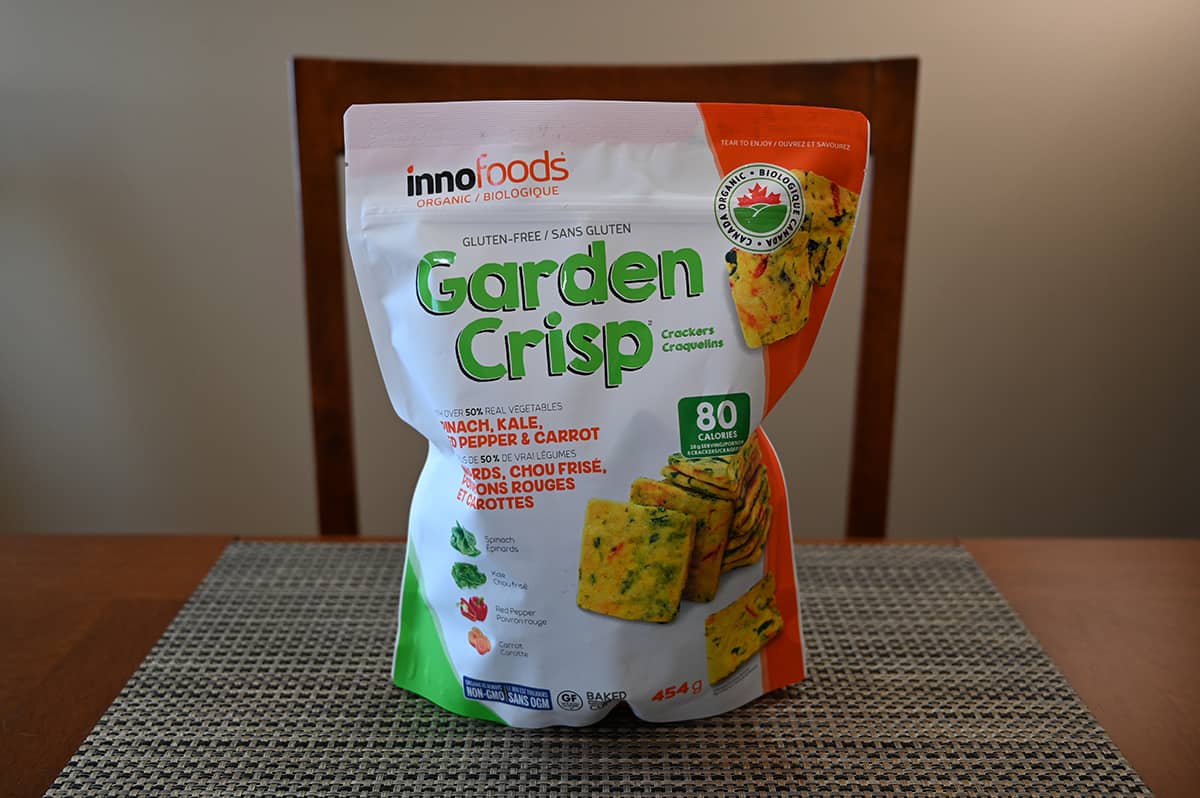 Other crackers from Costco are Mary's Organic Crackers, Innofoods Keto Crackers, Crunchmaster Multi-grain Crackers, Carr's Entertainment Cracker Collection, Made Good Star Puffed Crackers, RW Garcia Organic Sweet Beetroot Crackers, RW Garcia Lentil with Tumeric Crackers and the RW Garcia Sweet Potato Crackers.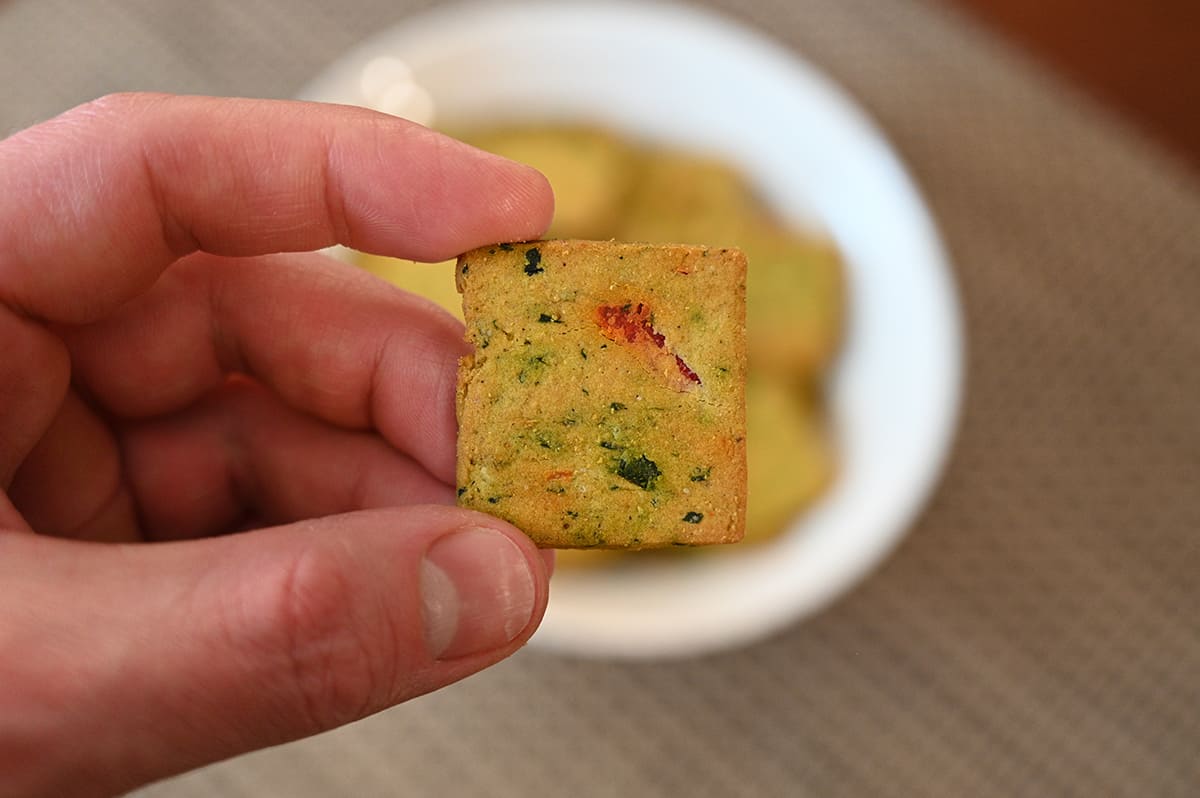 Location in Store
You can find these crackers in the aisle with the granola, jams, nut butter and other boxed crackers. The item number is 1703067.
Taste
I love these crackers! I can't believe they're gluten-free, I think they're one of the best gluten-free crackers I've had and don't think many people would notice they're gluten-free if they weren't already told. The texture of the crackers is thick, hard and crunchy which means these are perfect for dips and spreads.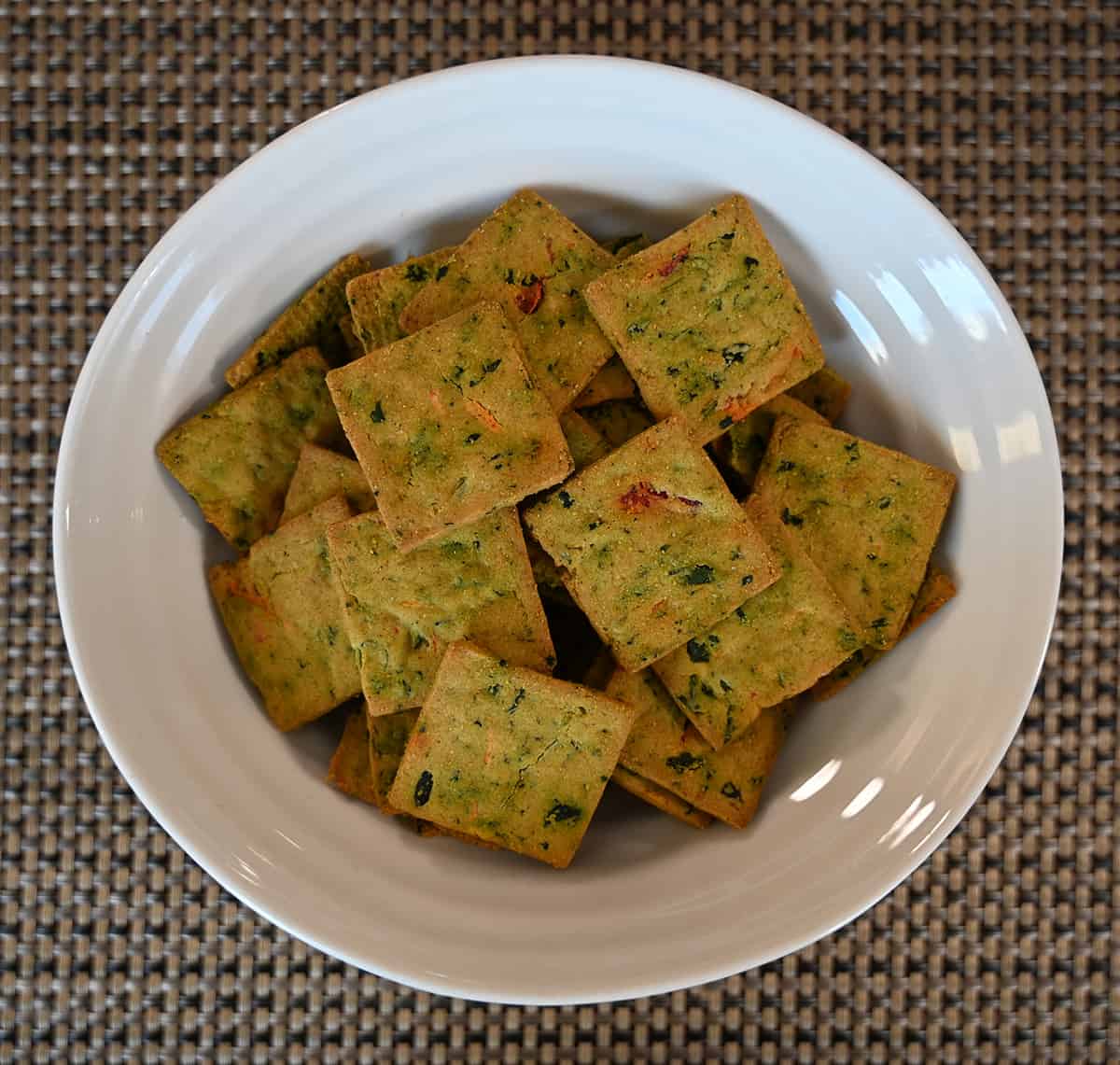 The flavor reminds me a lot of Christie Vegetable Thins if you've ever had those. They're very flavorful but you can't really taste one specific vegetable but can immediately tell they're vegetable-flavored crackers. The black pepper is noticeable as well as the rosemary extract.
Cost
The 454-gram bag of crackers costs $9.99 Canadian at Costco which in my opinion is totally worth it for these delicious plant-based, organic, gluten-free delightful crackers.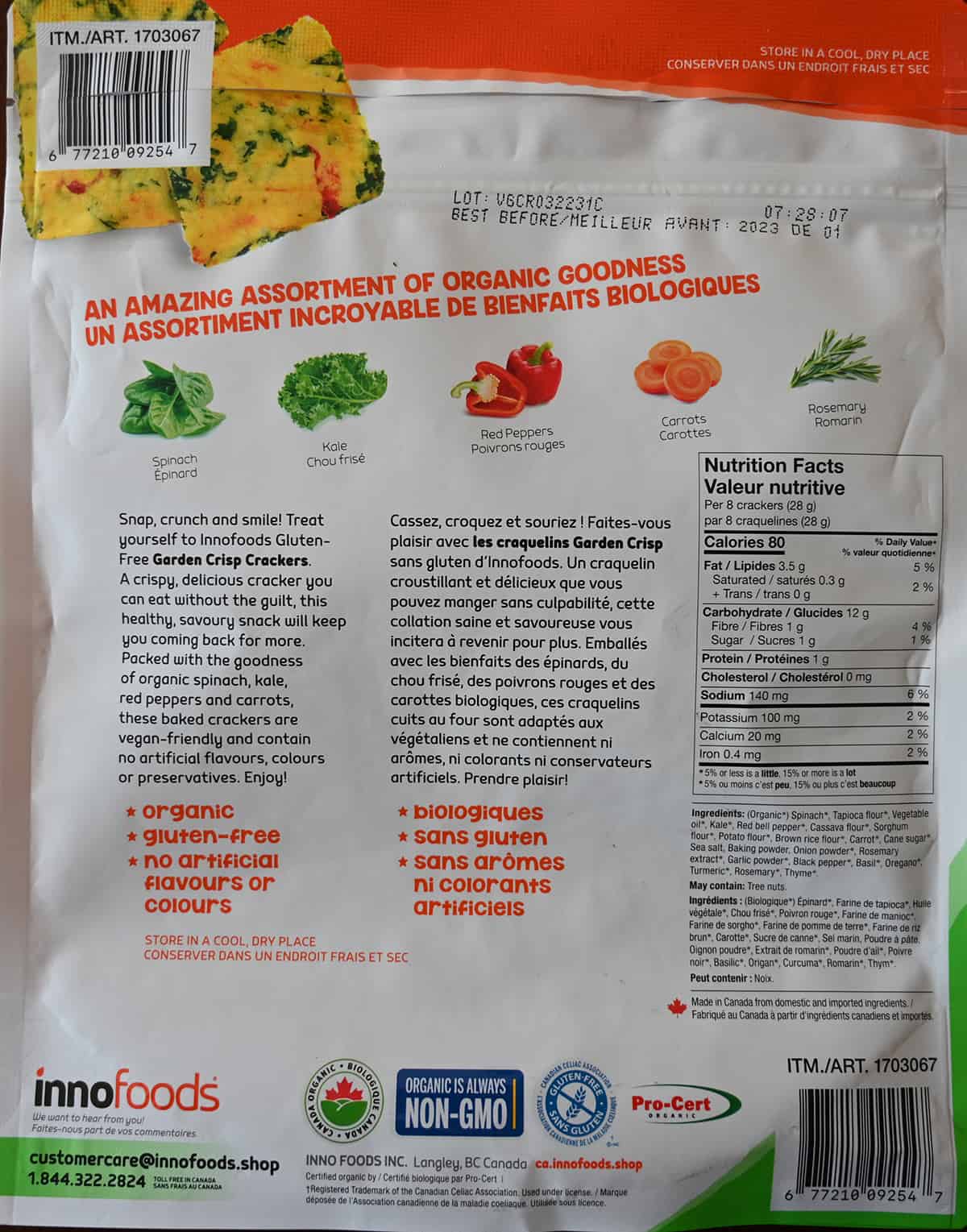 Convenience
The bag reseals which I really appreciate because it keeps my crackers tasting fresh for longer. The bag recommends storing the crackers in a cool, dry place and the best-before date is ten months from when I purchased them.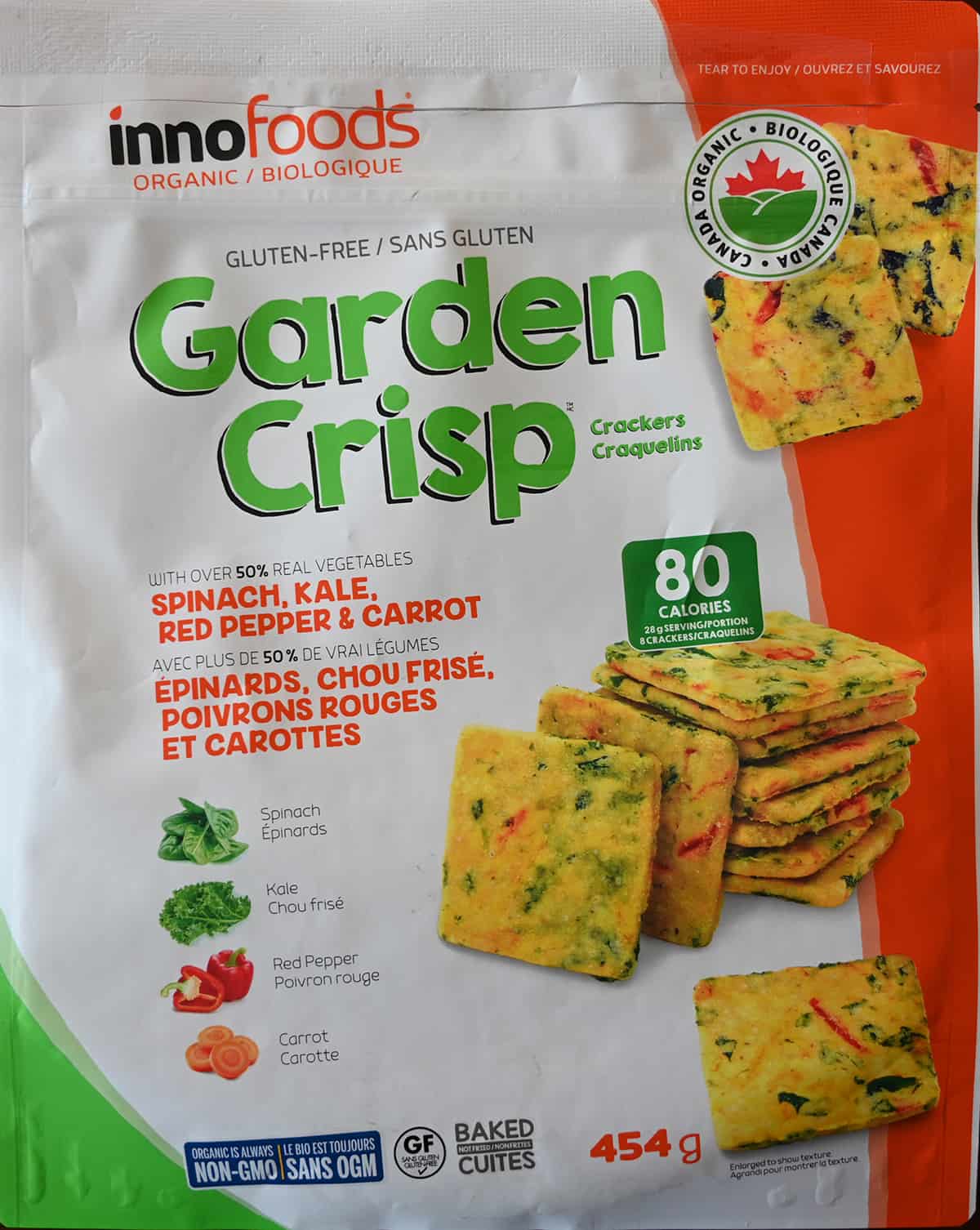 I've been eating these for the past week and I enjoy them alone. They're so flavorful that I just don't feel the need to pair them with hummus or any other dips. They'd be fine with cheese but if you want a cracker to snack on alone these are great for that.
Nutrition
Calories
Eight crackers contain 80 calories, three and a half grams of fat, 12 grams of carbohydrates, one gram of fibre, one gram of sugar, one gram of protein and 140 milligrams of sodium.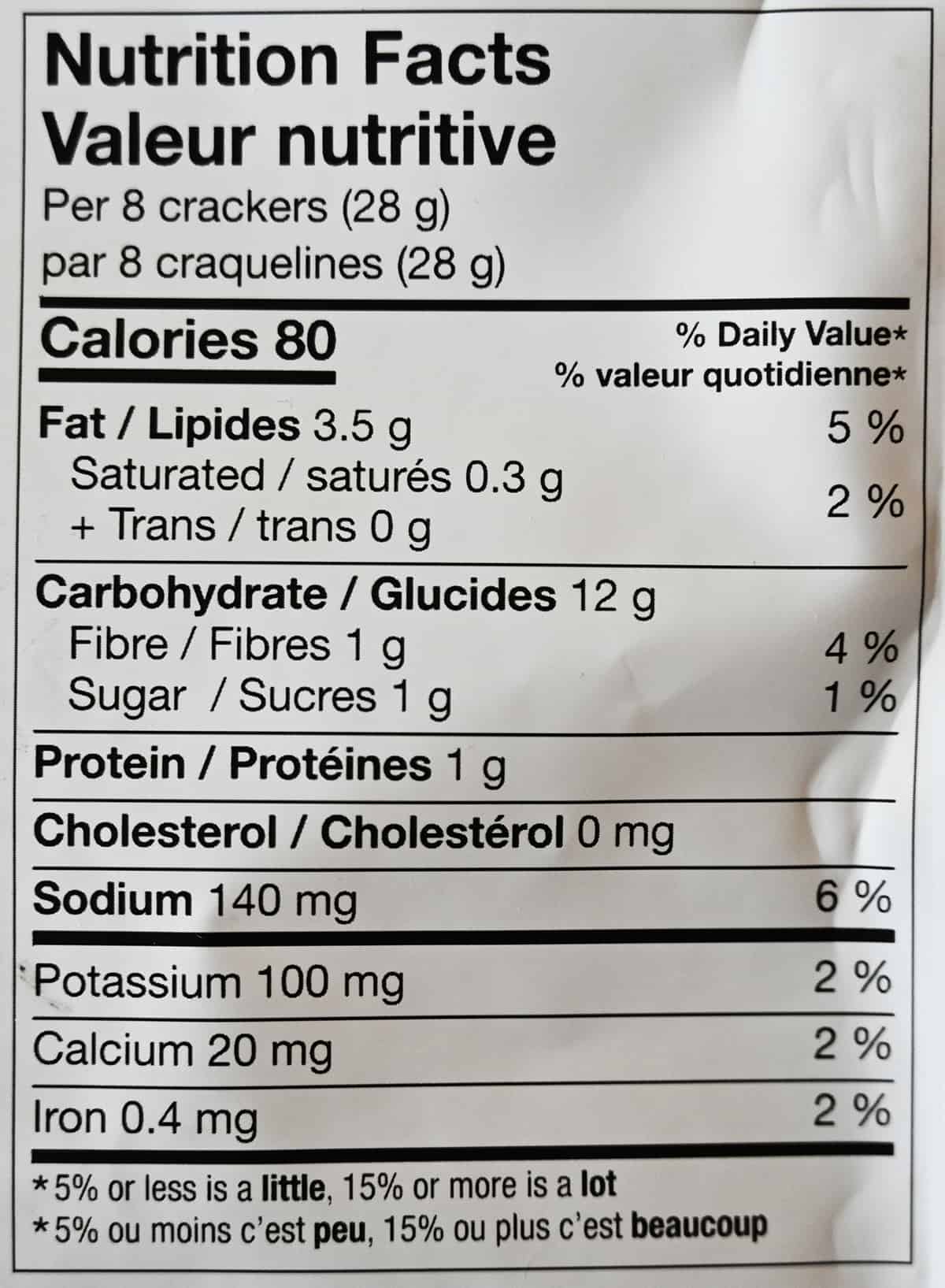 Ingredients
I really like the ingredients list! There are lots of vegetables, gluten-free flour and some herbs and seasonings – that's pretty much it. Yes, there's cane sugar and vegetable oil, which aren't the healthiest, but I'm not surprised by the addition of those two ingredients in a cracker.
The crackers are gluten-free, dairy-free, organic, Non-GMO and are baked instead of fried but may contain tree nuts.

Scoring
Taste: 9/10
Cost: 8/10
Convenience: 10/10
Nutrition: 7/10
Overall
Must buy!
I'm totally finishing my bag of these crackers and wouldn't hesitate to buy them again. If you're unsure because you're not following a gluten-free, plant-based diet you really can't tell that these are any different than other crackers available.
Have you tried these crackers before? What are your thoughts on them?
---
Please note that this review was not paid for or sponsored by any third party. This product was purchased by Costcuisine for the purpose of producing this review. The opinions in this review are strictly those of Costcuisine. Costcuisine is not affiliated with Costco or any of its suppliers. In the event that Costcuisine receives compensation for a post from the manufacturer of a product or some other third party, the arrangement will be clearly disclosed (including where the manufacturer of a product provides Costcuisine with a free sample of the product).