When I think of buffalo and ranch dips, the first thing I think of is chicken wings! Personally I'm not a huge fan of chicken wings, especially the spicier varieties like buffalo wings. I did really enjoy the Stonemill Kitchens Homestyle Red Potato Salad though, and the appearance of this dip reminded me of the La Terra Fina Queso Dip With Cheddar, which I loved. That was enough to give me high hopes for this unique-sounding Costco Stonemill Kitchens Buffalo Ranch Dip, even if I wasn't quite sure what to serve it with.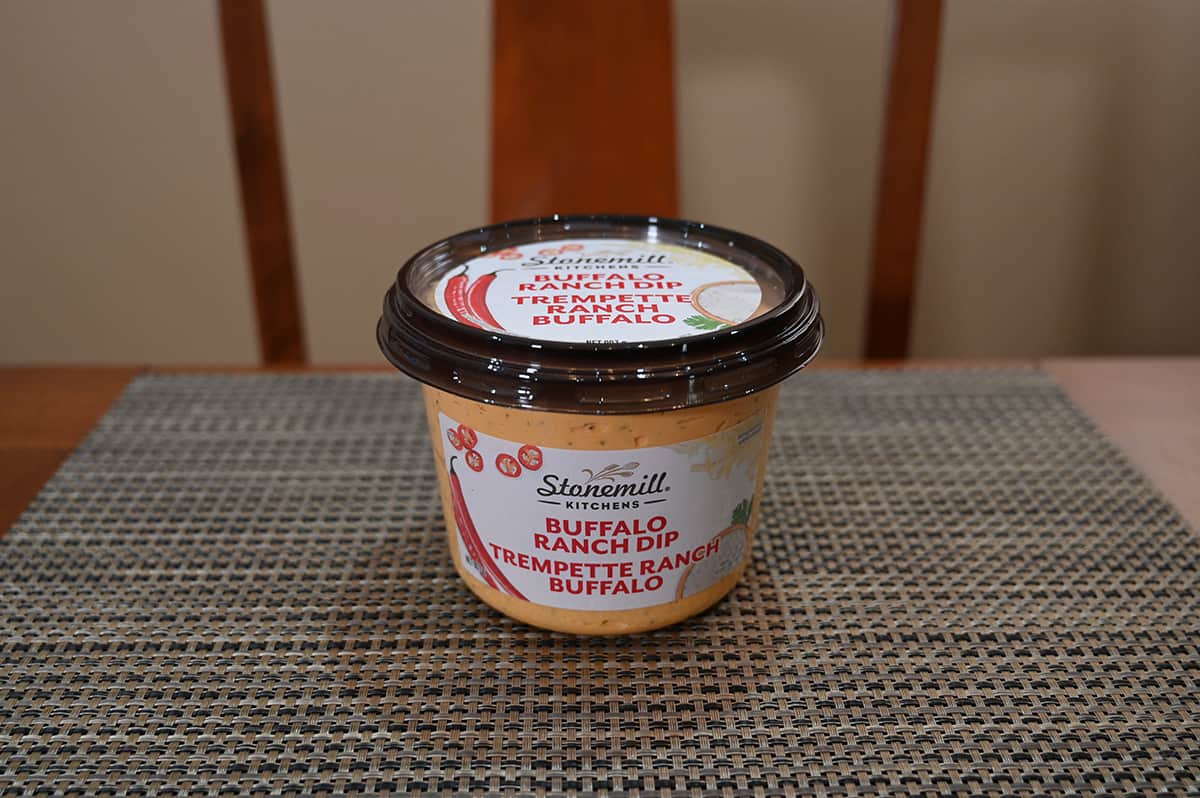 I never used to buy dips before starting the blog, I would buy salad dressing for raw vegetables and eat chips plain but after reviewing a few from Costco I definitely appreciate and enjoy dips more! During my last Costco visit, I spotted this new Stonemill Kitchens Buffalo Ranch Dip and wanted to bring it home to try.
Other dips I love from Costco are the Culinary Treasures Jalapeno Lime Aioli, La Terra Fina Queso Dip With Cheddar, Rojo's Street Corn Dip, Good Foods Plant Based Queso Style Dip, Fontaine Sante Spinach Dip and Dairy Free Boursin. The same company that makes this dip also makes a potato salad! You can read my review of the Stonemill Kitchens Homestyle Red Potato Salad here.
Location in Store
This is located in the refrigerated deli section, by the hummus, other dips and cheese. The item number is 1693100.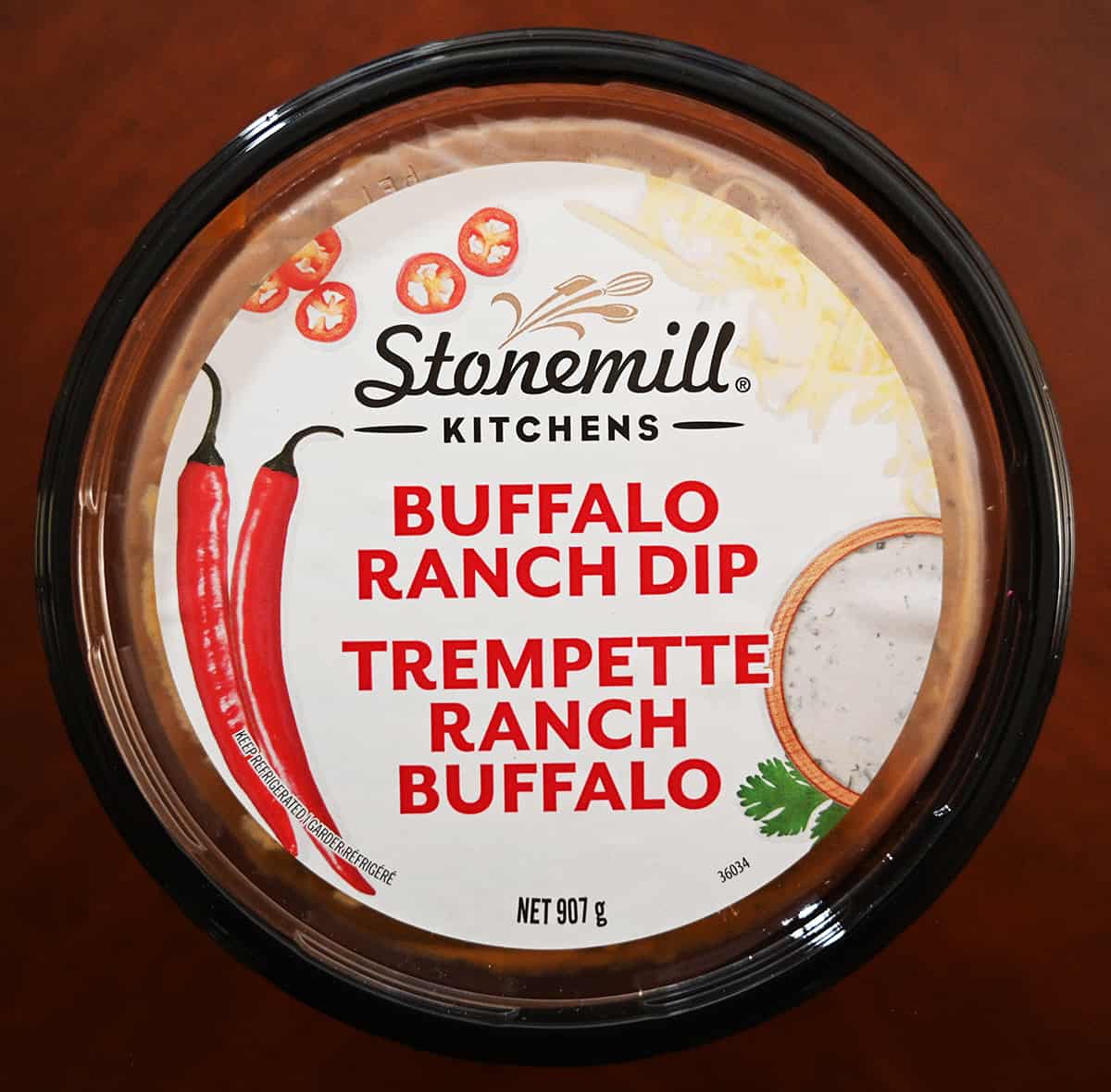 Taste
I can't say this is one of my favorite dips from Costco, it's fine but I didn't feel like I wanted to eat a ton of it. I was expecting the dip to be quite hot because I find most buffalo products quite spicy but this wasn't that bad! It definitely has a touch of heat but not too much.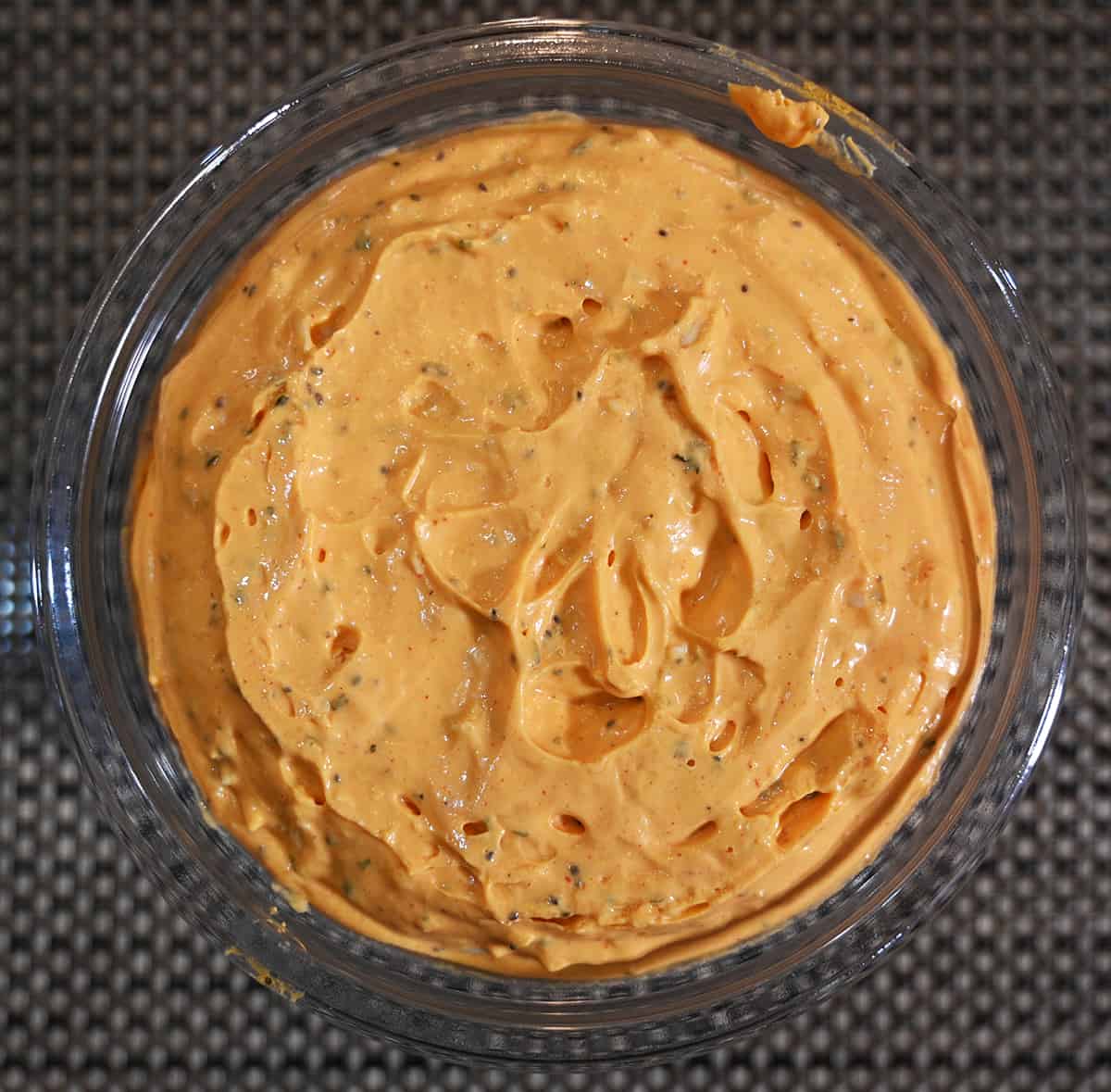 The dip is cheesy and creamy and has a strong buffalo flavor without being too hot! I also notice a distinct celery taste which is pretty interesting.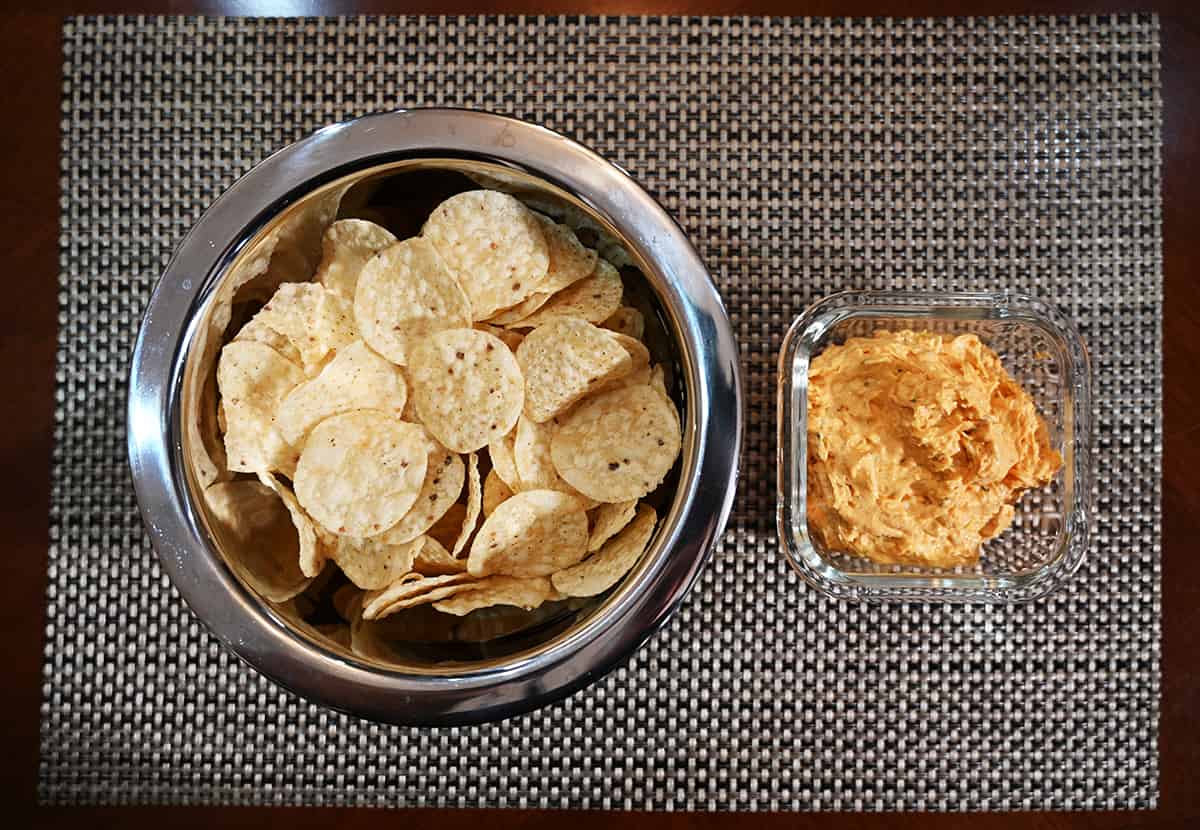 The container has heating instructions but I prefer it cold with plain tortilla chips. Both Sean and I noticed when you heat it up it tastes cheesier. The Costco La Terra Fina Queso Dip with Cheddar tastes similar, but I prefer that one over this.
Cost
The dip costs $12.99 Canadian, which isn't cheap but it comes in a pretty large container! Some people may find they aren't able to finish such a large container before it goes bad.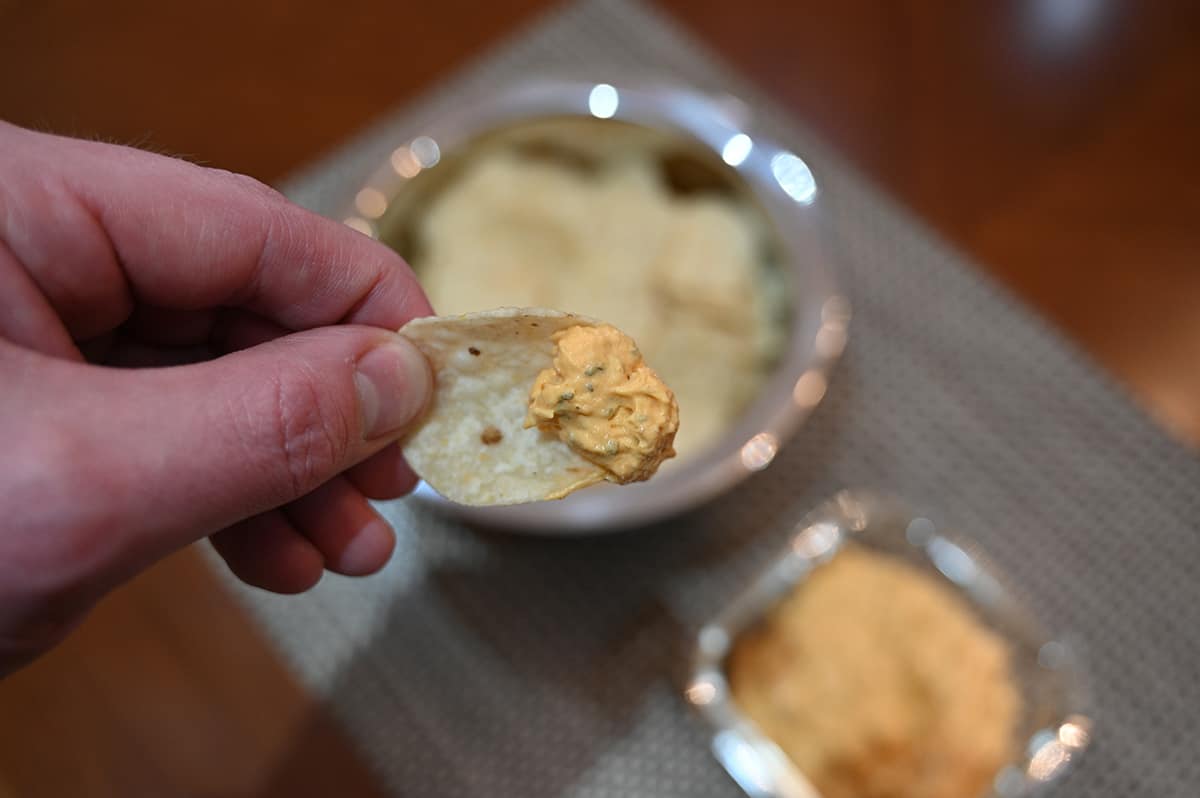 Convenience
The dip needs to be refrigerated and the best-before date is about five weeks from the date we purchased the dip. I recommend eating the dip within about 10 days of opening it to be safe.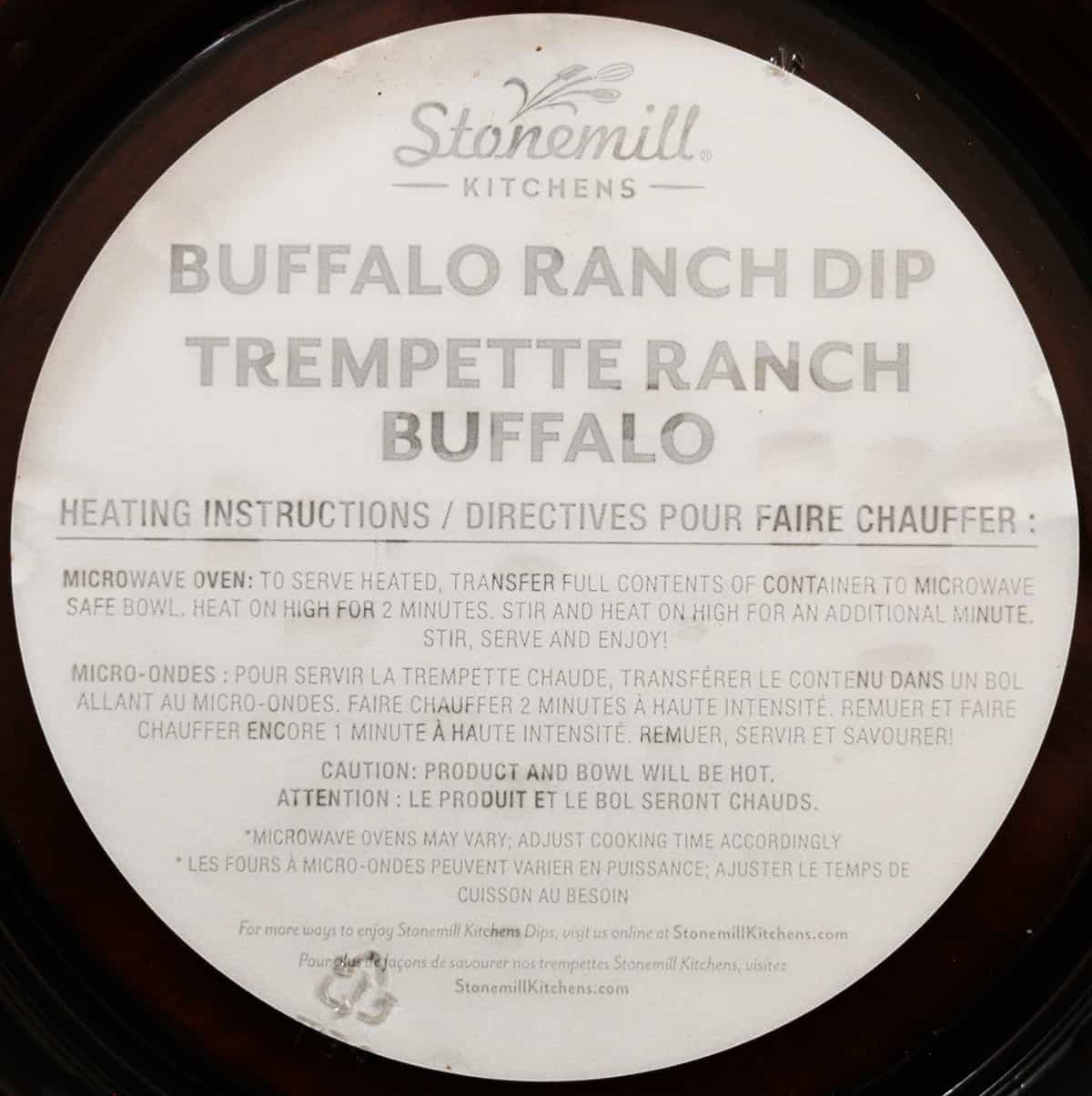 I think this dip works well with raw vegetables, wings, tortilla chips and crackers! Due to the size of the container I recommend it for a party or large get-together!
Nutrition
Calories
Two tablespoons contain 90 calories, eight grams of fat, two grams of carbohydrates, zero grams of fibre, one gram of sugar, two grams of protein and 280 milligrams of sodium. I'll warn you, it's super easy to eat way more than two tablespoons, I bet the average person eats four tablespoons or more when having a dip like this.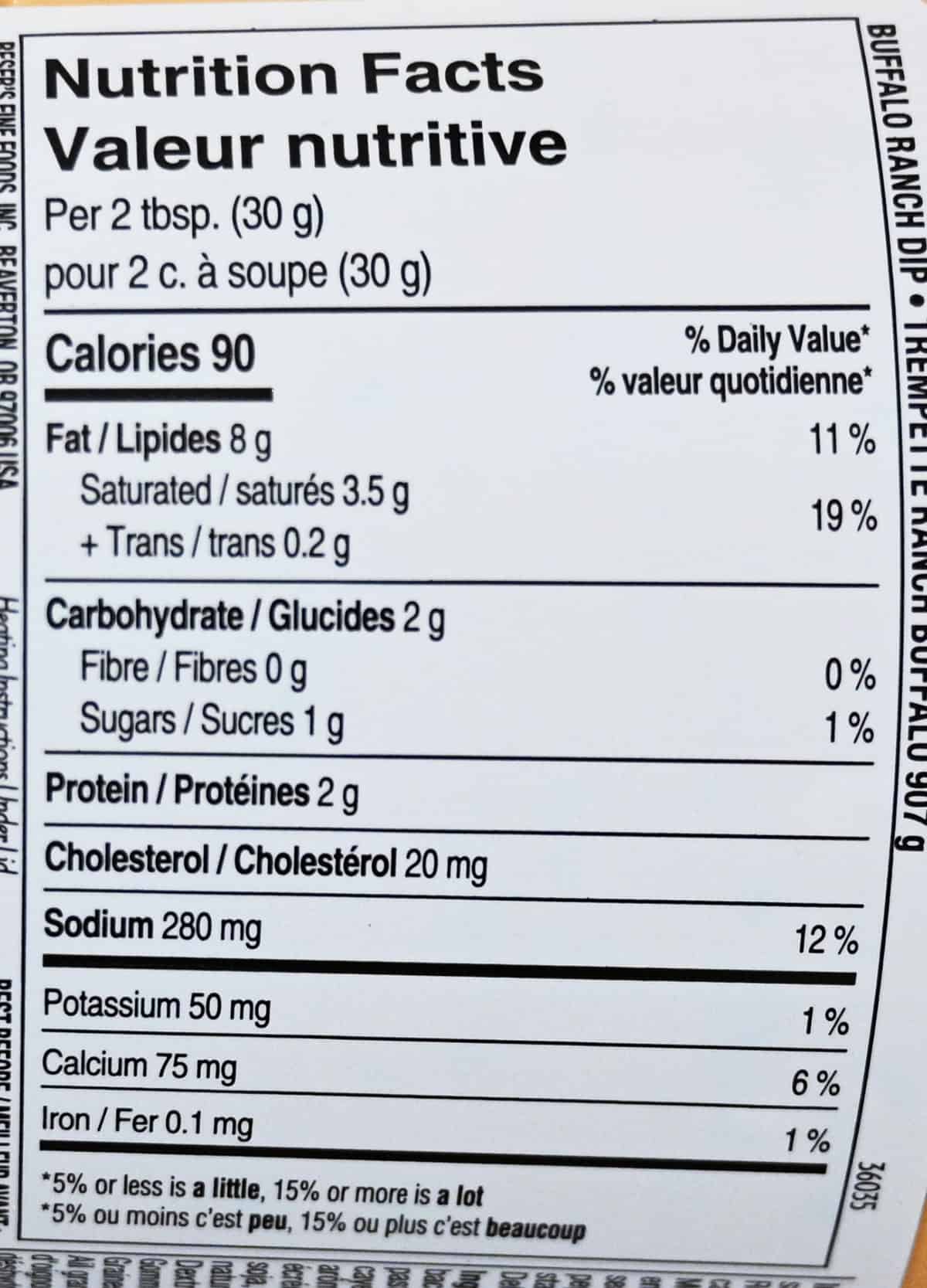 Ingredients
The dip has pretty standard ingredients! The main ones are cream cheese, sour cream, buffalo sauce, mayonnaise and ranch seasoning. The dip contains egg and milk but is gluten-free. None of these ingredients are healthy/good for you really but I don't expect dips to be really nutritious except for homemade guacamole.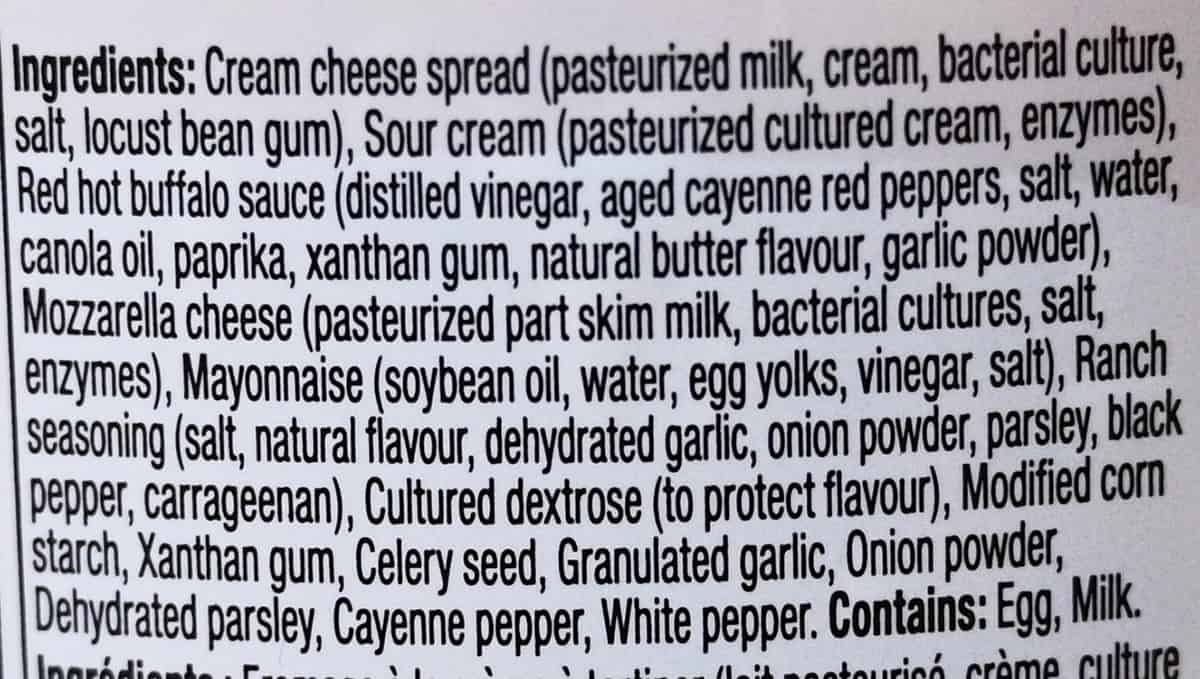 Scoring
Taste: 7/10
Cost: 6.5/10
Convenience: 10/10
Nutrition: 0/10
Overall
Give it a try!
I don't mind this dip and had it over the weekend both nights but I like some other dips from Costco better.
Have you tried this? What did you think of it?
---
Please note that this review was not paid for or sponsored by any third party. This product was purchased by Costcuisine for the purpose of producing this review. The opinions in this review are strictly those of Costcuisine. Costcuisine is not affiliated with Costco or any of its suppliers. In the event that Costcuisine receives compensation for a post from the manufacturer of a product or some other third party, the arrangement will be clearly disclosed (including where the manufacturer of a product provides Costcuisine with a free sample of the product).