No turkey dinner is complete without cranberry sauce, but I don't know of too many people who make their own from scratch. For most people (myself included), making a turkey and a bunch of side dishes is more than enough work; spending more time and energy to make a sauce just isn't happening. Store-bought cranberry sauces can be hit or miss though. I find a lot of them are much too sweet. Is this Stonemill Kitchens Organic Cranberry Sauce good enough that you won't regret making homemade cranberry sauce for your holiday meal?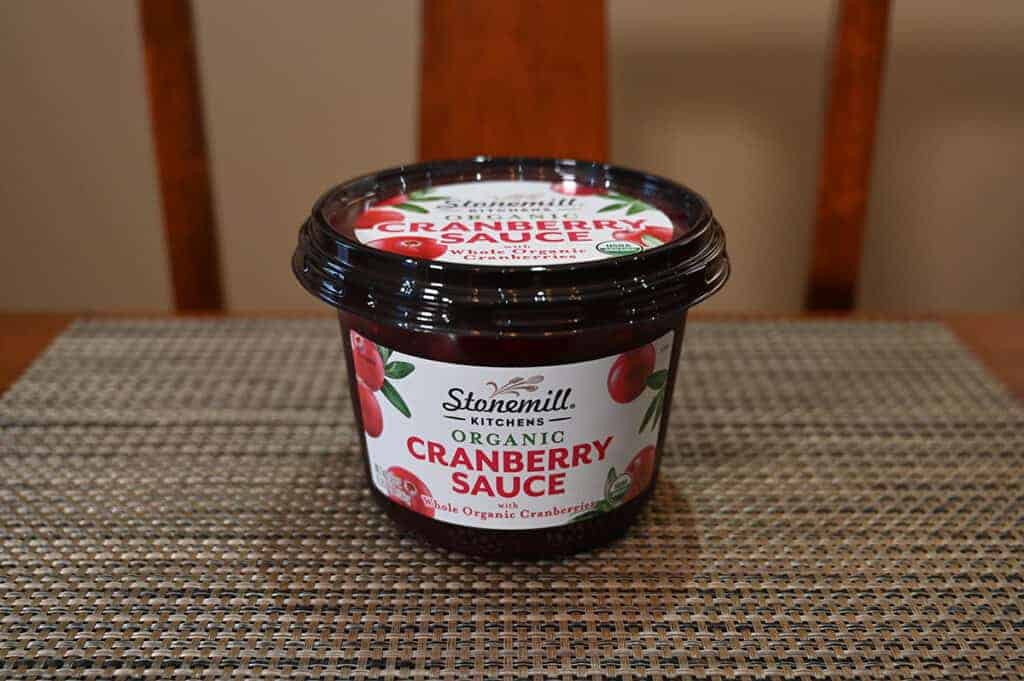 Other sauces from Costco are the Rao's Homemade Marinara Sauce, Bulls-Eye Barbecue Sauce, KFI Butter Chicken Sauce, Mayura Cuisine Tikka Masala Sauce, KFI Coconut Curry Sauce, Kettle Creek Boubon Barbecue Sauce, Kodiak Super Fruit Syrup, Johnny's Black Garlic Vinaigrette, Kewpie Deep Roasted Sesame Dressing & Marinade and the Don Pancho Cilantro Lime Crema.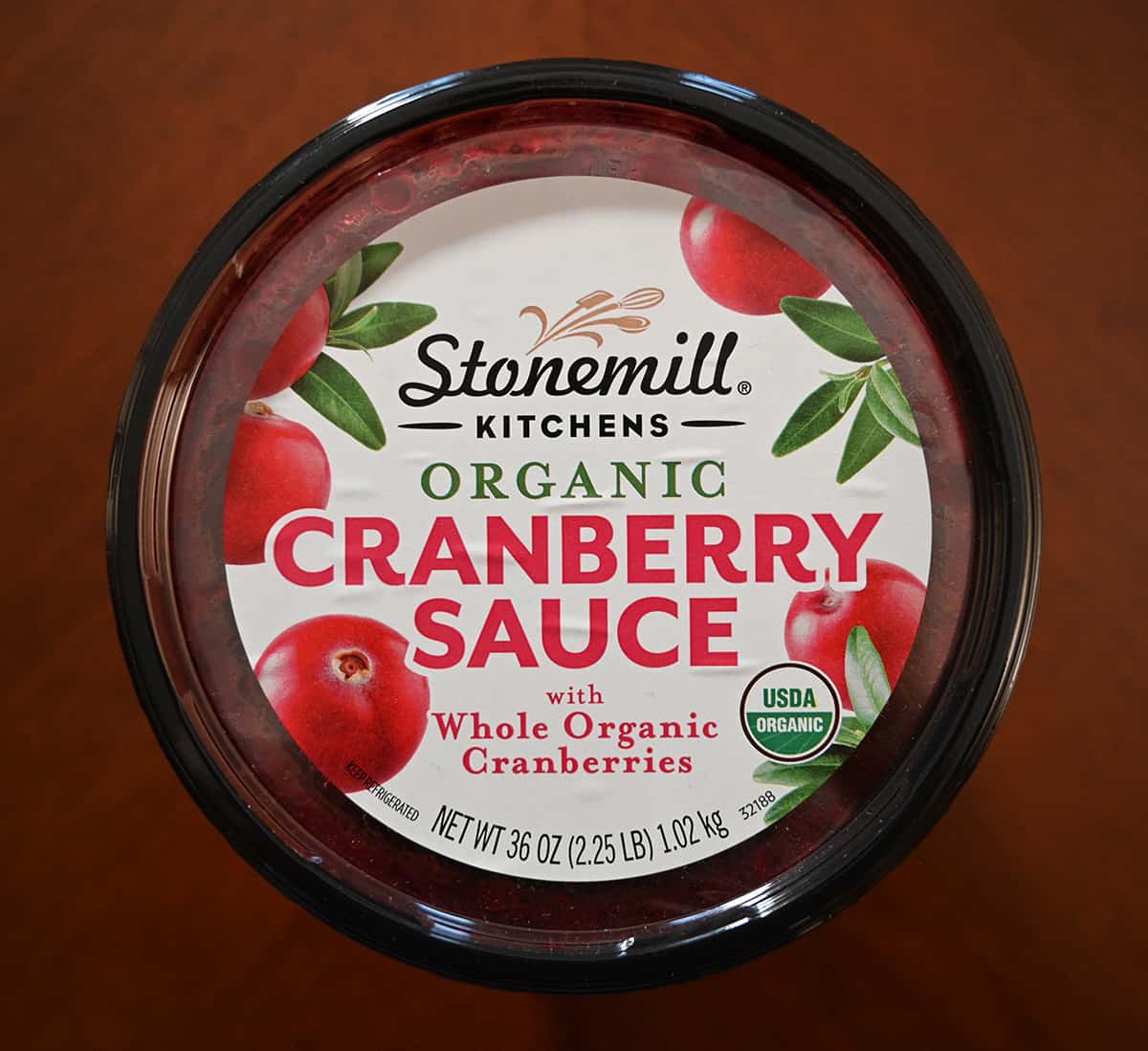 Location in Store
I bought this at the Kalispell, Montana Costco and it was located in the refrigerated deli section, near all the other dips. The item number is 914657.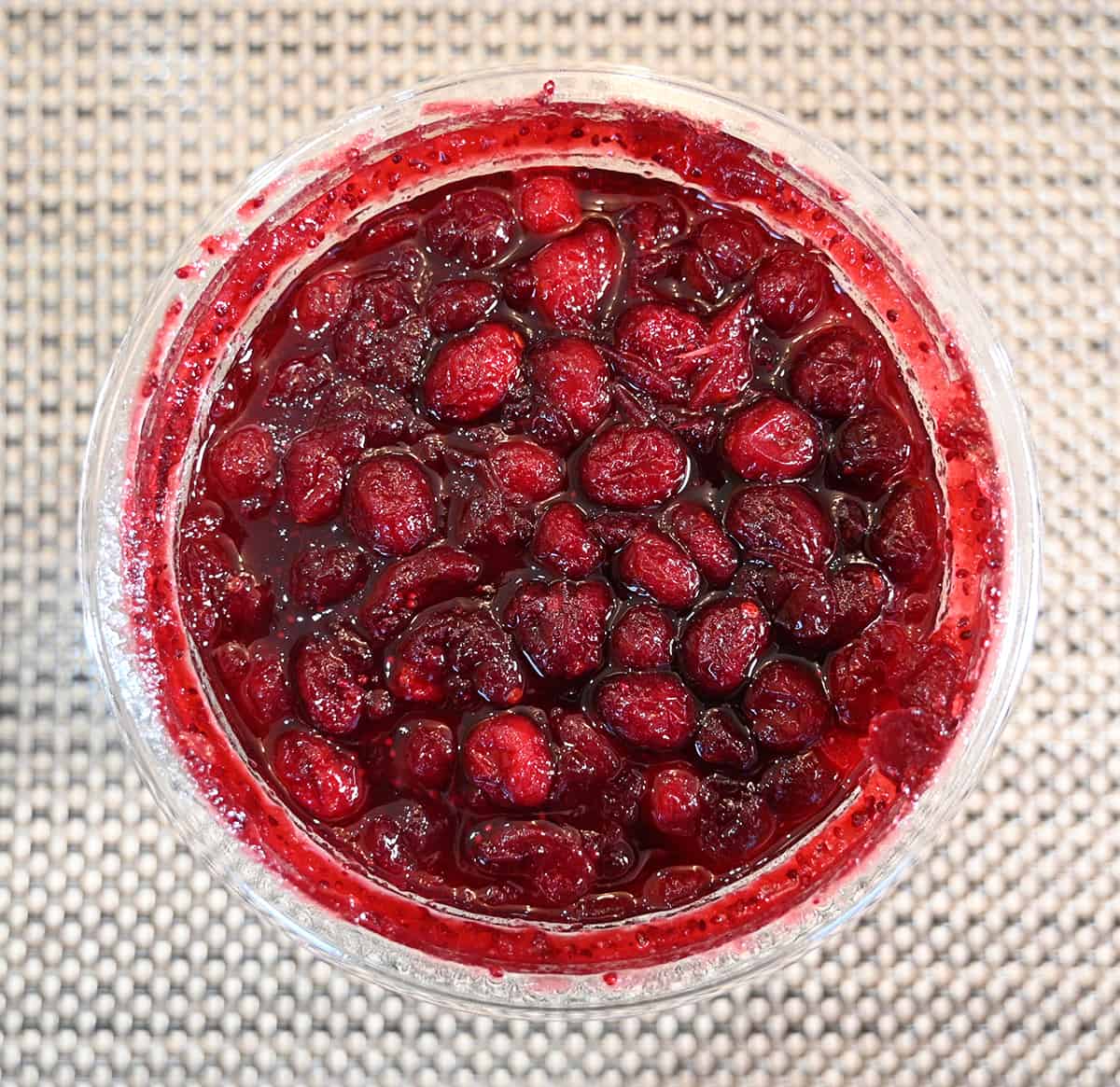 Taste
I really enjoy cranberry sauce, and this one is pretty good! It isn't too sweet and tastes natural. That makes sense considering the only ingredients are cranberries, sugar and water!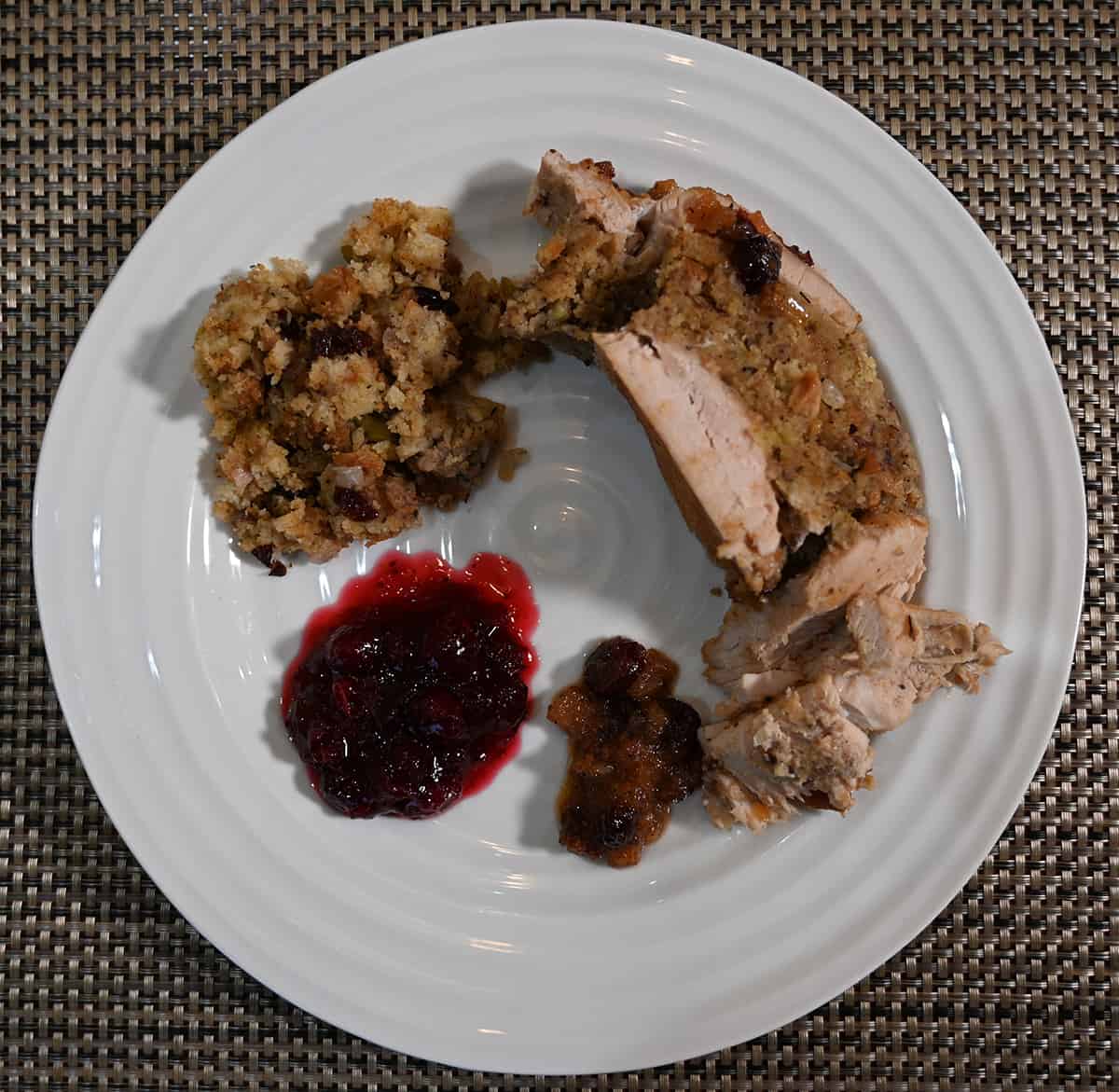 I liked the texture of the cranberries themselves, which are basically whole. Some people might not like that though.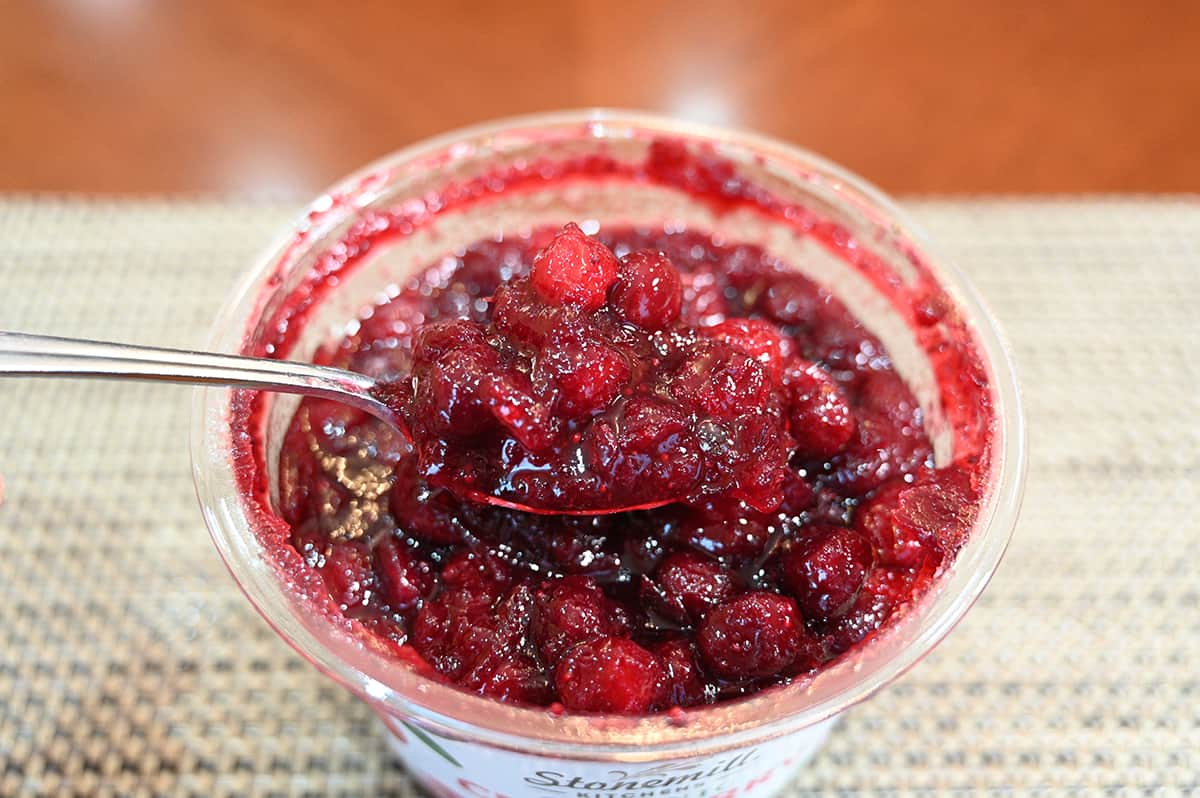 I would totally serve this with Christmas dinner. Unfortunately, it doesn't last very long, so you'll have to buy it fairly close to the date of your holiday meal.
Cost
The 2.25-pound container costs $8.99 USD which isn't cheap but is a tiny bit cheaper than buying the same amount of cranberry sauce in cans. It's also organic so that definitely increases the price.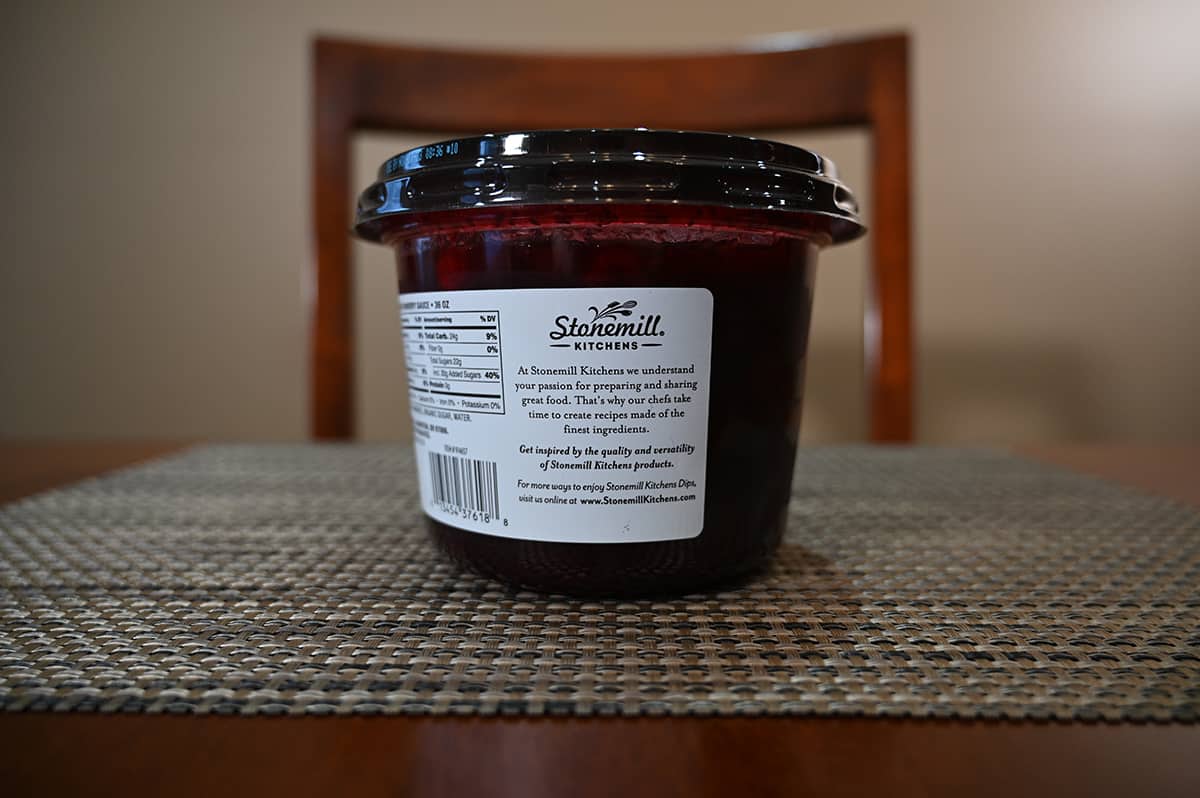 Convenience
The cranberry sauce needs to be kept refrigerated and has a best-before date that's three weeks from when I purchased it. This can be served with your turkey dinner or also makes an awesome spread on turkey sandwiches!
If you have leftover cranberry sauce you can get creative and make things like turkey cranberry meatballs, cranberry glazed pork tenderloin or even cranberry muffins.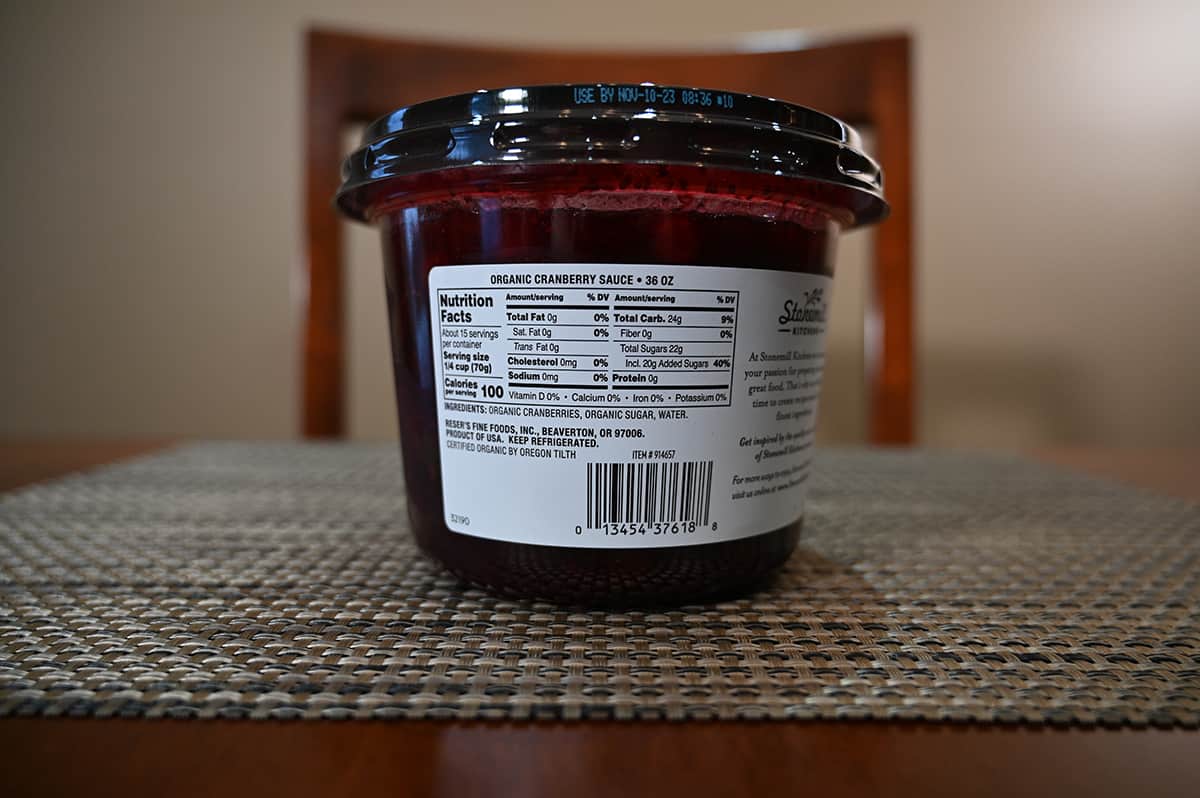 Nutrition
Calories
A 1/4 cup serving contains 100 calories, zero grams of fat, zero grams of sodium, 24 grams of carbohydrates, zero grams of fiber, 22 grams of sugar and zero grams of protein. The sugar is high but that's expected for cranberry sauce which is kind of similar to a jam.
I think a lot of people consume less than 1/4 cup of cranberry sauce with their meals.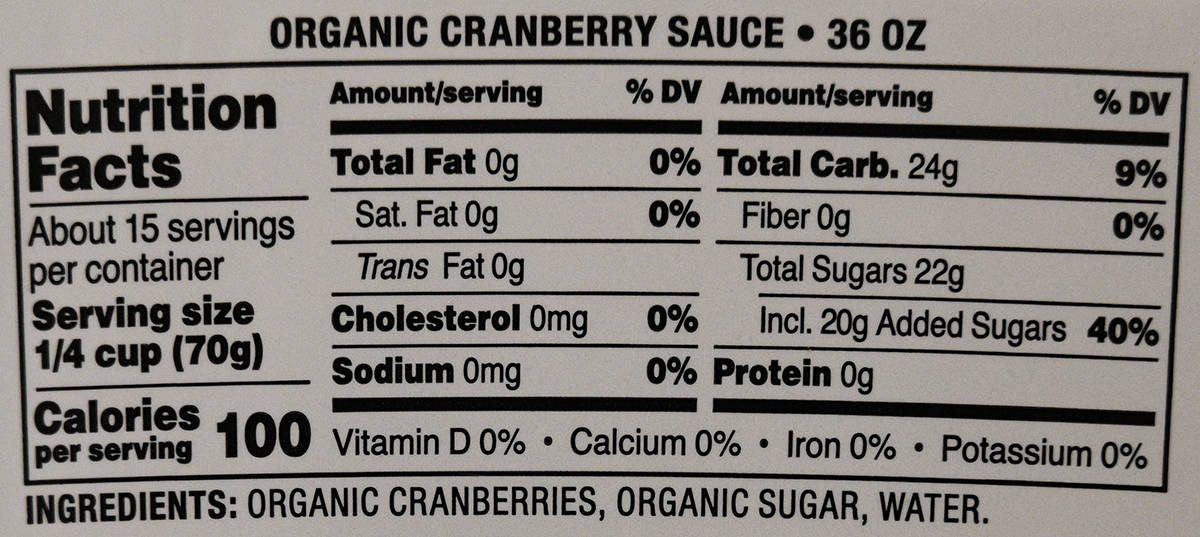 Ingredients
I love that the ingredients list is short and sweet with only three ingredients! Organic cranberries, organic sugar and water. The cranberry sauce is vegan and gluten-free.
Scoring
Taste: 8/10
Cost: 8/10
Convenience: 10/10
Nutrition: 5/10
Overall
Give it a try!
If I were hosting a lot of people for Thanksgiving or Christmas I wouldn't hesitate to pick this up to go with my turkey!
Do you like cranberry sauce? Would you buy this one from Costco? Why or why not? Leave a comment below!
---
Please note that this review was not paid for or sponsored by any third party. This product was purchased by Costcuisine for the purpose of producing this review. The opinions in this review are strictly those of Costcuisine. Costcuisine is not affiliated with Costco or any of its suppliers. In the event that Costcuisine receives compensation for a post from the manufacturer of a product or some other third party, the arrangement will be clearly disclosed (including where the manufacturer of a product provides Costcuisine with a free sample of the product).