Carrot cake is made by mixing carrots into the batter and is arguably one of the most popular types of cake. Costco is carrying these individually packaged, Sugar Bowl Bakery Carrot Cake Bites that are mini versions of the loved cake. So do these carrot cake mouthfuls from Costco taste as good as they look?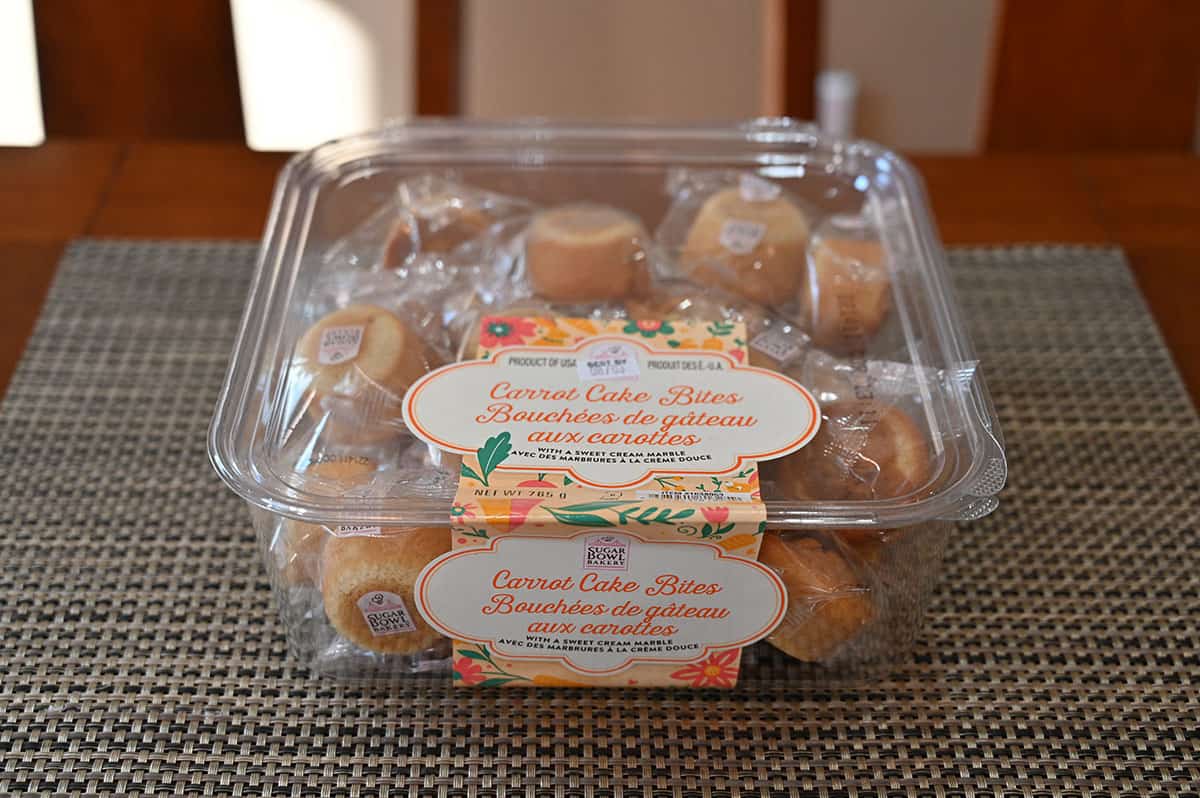 Recently my husband went to Costco by himself to pick up items for me to review and he did pretty alright! One of the items he brought home for us to try is the Costco Sugar Bowl Bakery Carrot Cake Bites.
Other bite-sized bakery items from Costco are the Costco Aussie Bites, Costco Universal Bakery Keto Bites, Costco Universal Bakery Petite Cinnamon Rolls, Costco Sugar Bowl Bakery Mango Cake, Costco Schwartz Brothers Bakery Everything Bagel Chips, Costco Kirkland Signature Granola and the Costco Tipiak French Macarons.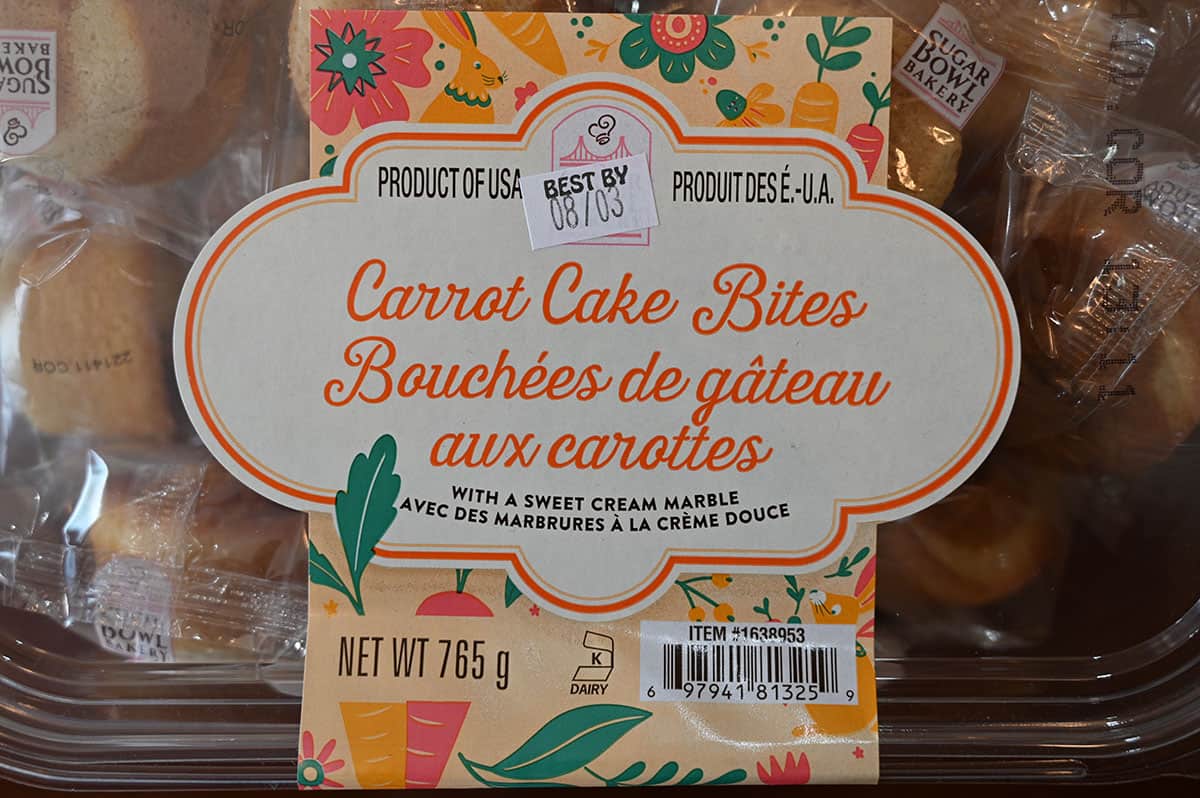 Location in Store
You can find the carrot cake bites in the bakery department and the item number is 1638953.
Taste
I don't like the taste of these. First of all, they don't taste like carrot cake at all to me. They taste like a white, shortbread-like, sweet cake combined with a pumpkin cake. Like an artificial pumpkin flavor, not a carrot cake flavor. They're also too sweet, I like sweet cakes but these are so artificially tasting and sweet that they're just not good.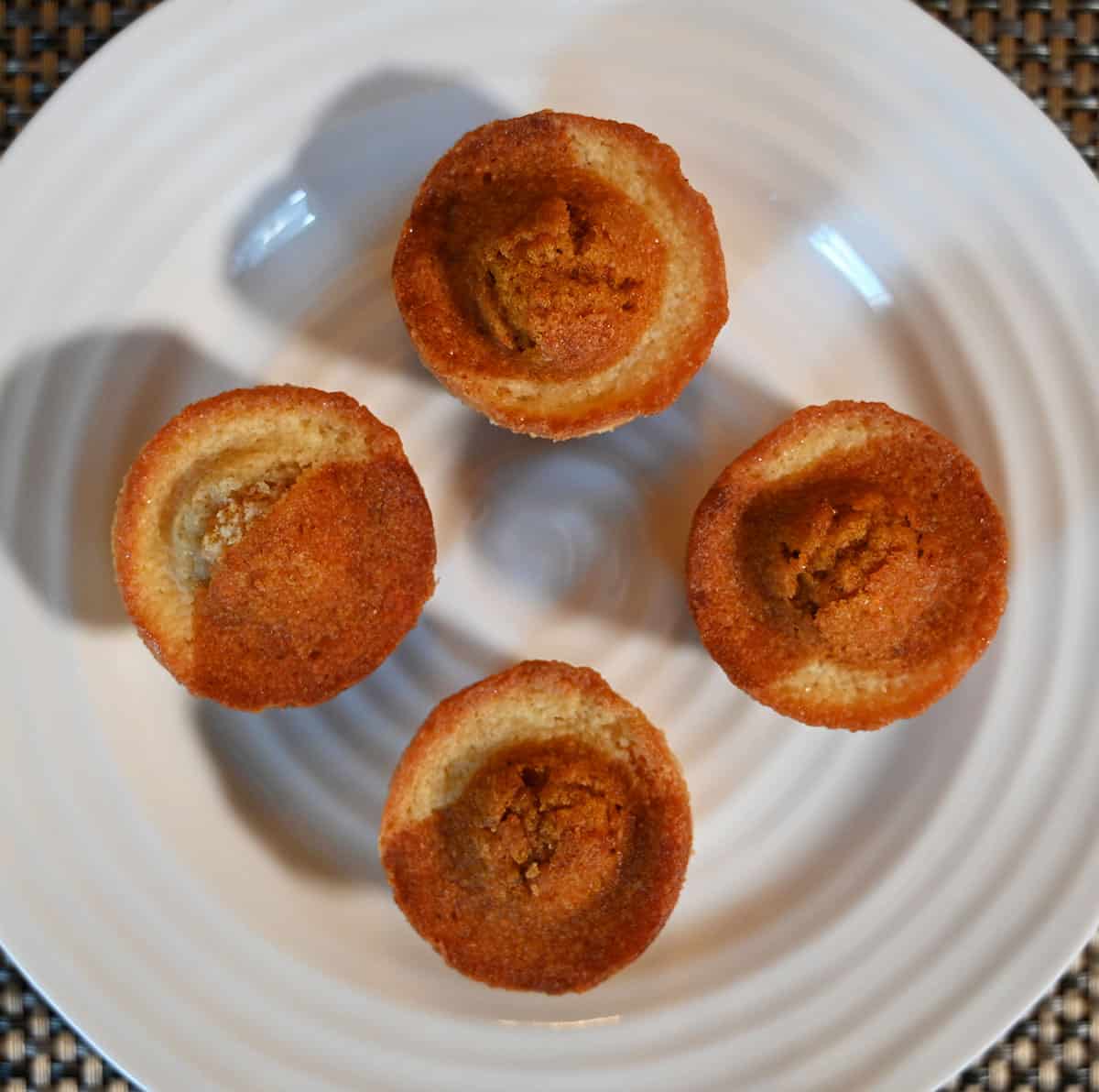 I'm not sure what the "sweet cream marble" is that's on the front of the packaging. Perhaps it's the white cake but there's nothing creamy or moist about these carrot cake bites from Costco. The texture is quite dry and crumbly.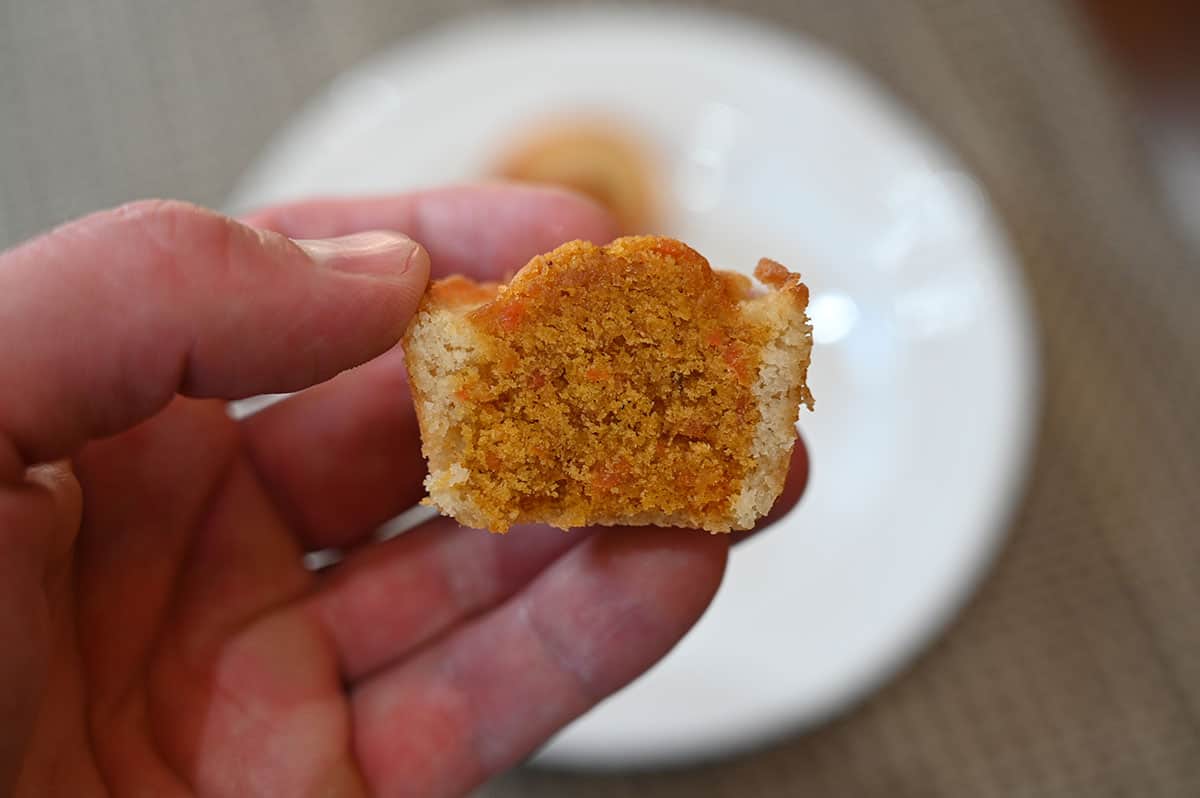 Cost
The container of bites costs $11.99 Canadian. There are 27 carrot cake bites in the 765-gram container. $11.99 isn't exactly cheap and after trying these I would not say they're worth the cost.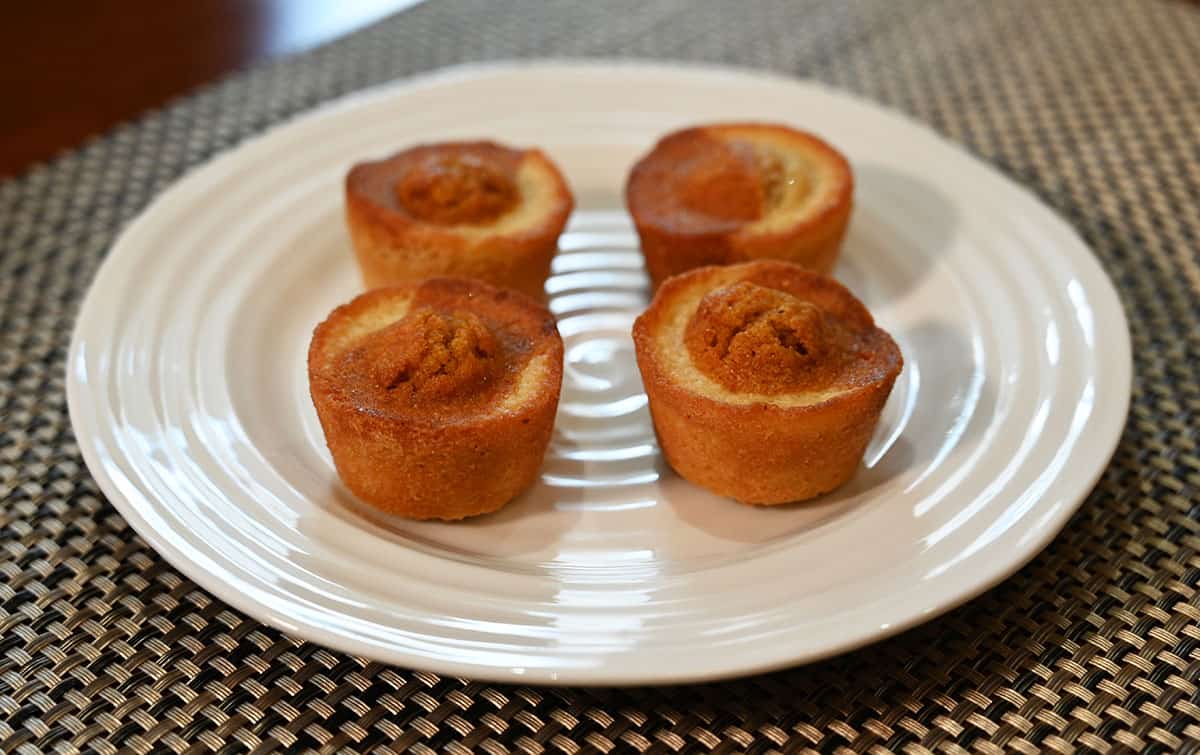 Convenience
The cakes come individually packaged in a plastic container. The best before date is almost three weeks from the date my husband purchased the bites. If you can't eat the bites by the best before date they can easily be frozen.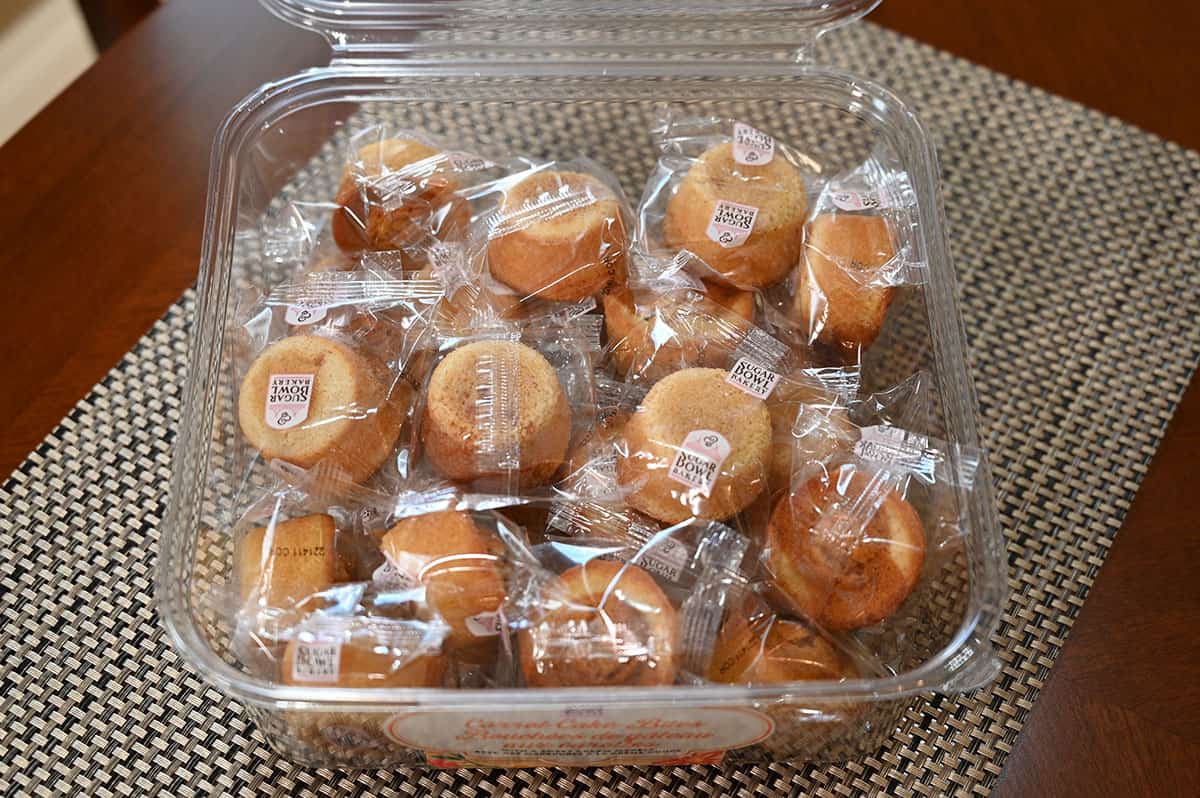 I like the concept of individually packaged foods like this because I can easily throw them in my diaper bag or purse for a snack on the go. Because they're individually packaged they can also be easily shared with colleagues at the office, friends or family.
Nutrition
Calories
Three carrot cake bites are 380 calories, 21 grams of fat, 45 grams of carbohydrates, one gram of fibre, 28 grams of sugar, four grams of protein and 180 milligrams of sodium. They're very small, like two bites worth so I don't like these nutrition facts. That's a lot of sugar, calories and fat for three small little cakes.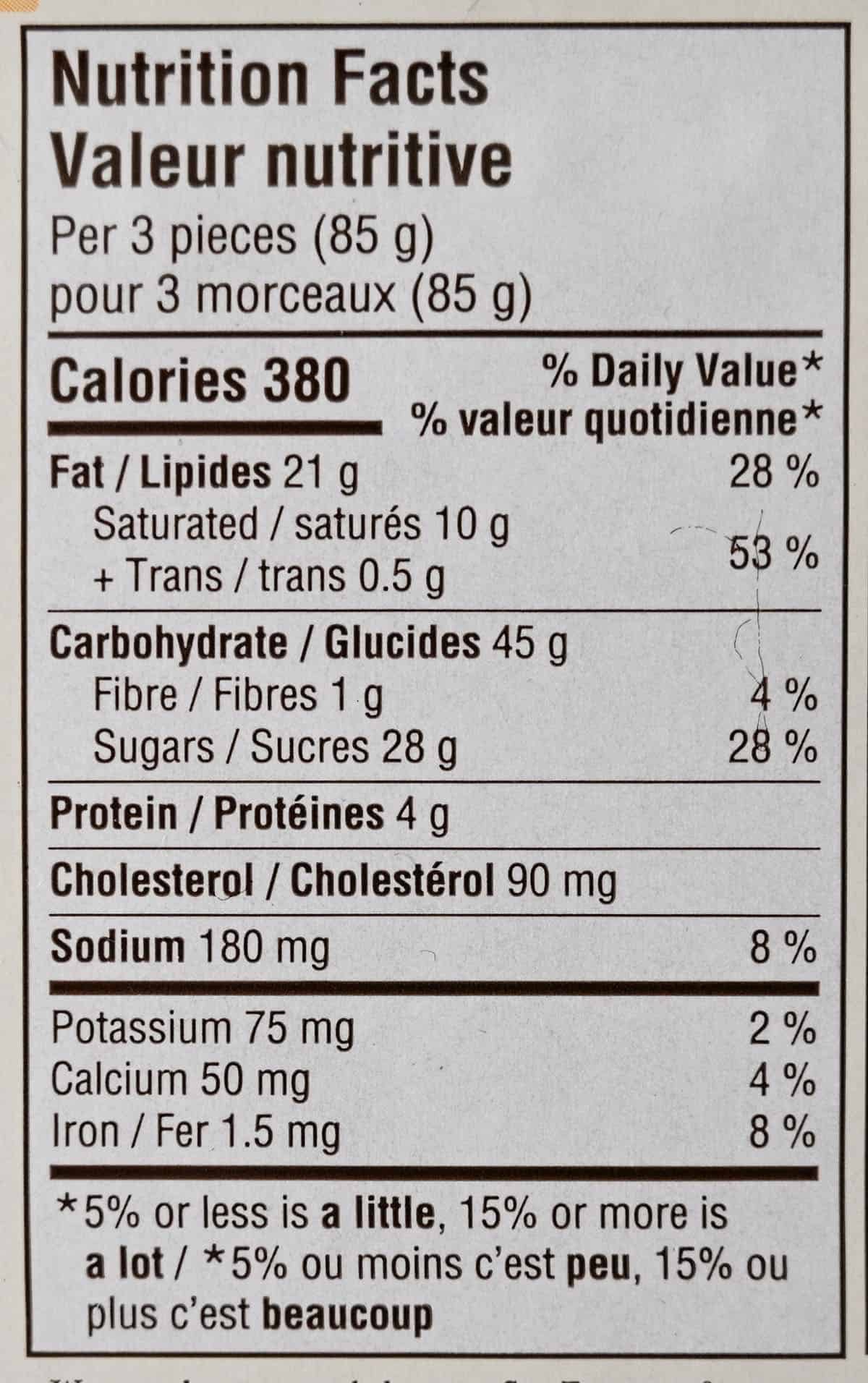 Ingredients
It's not a surprise the first ingredient is sugar after looking at the nutrition facts. The only real healthy ingredient listed is the dried carrots but just because there are carrots in the cake doesn't make them healthy. These are not gluten-free or dairy-free and they contain barley, eggs, milk and wheat. They may contain soy and tree nuts.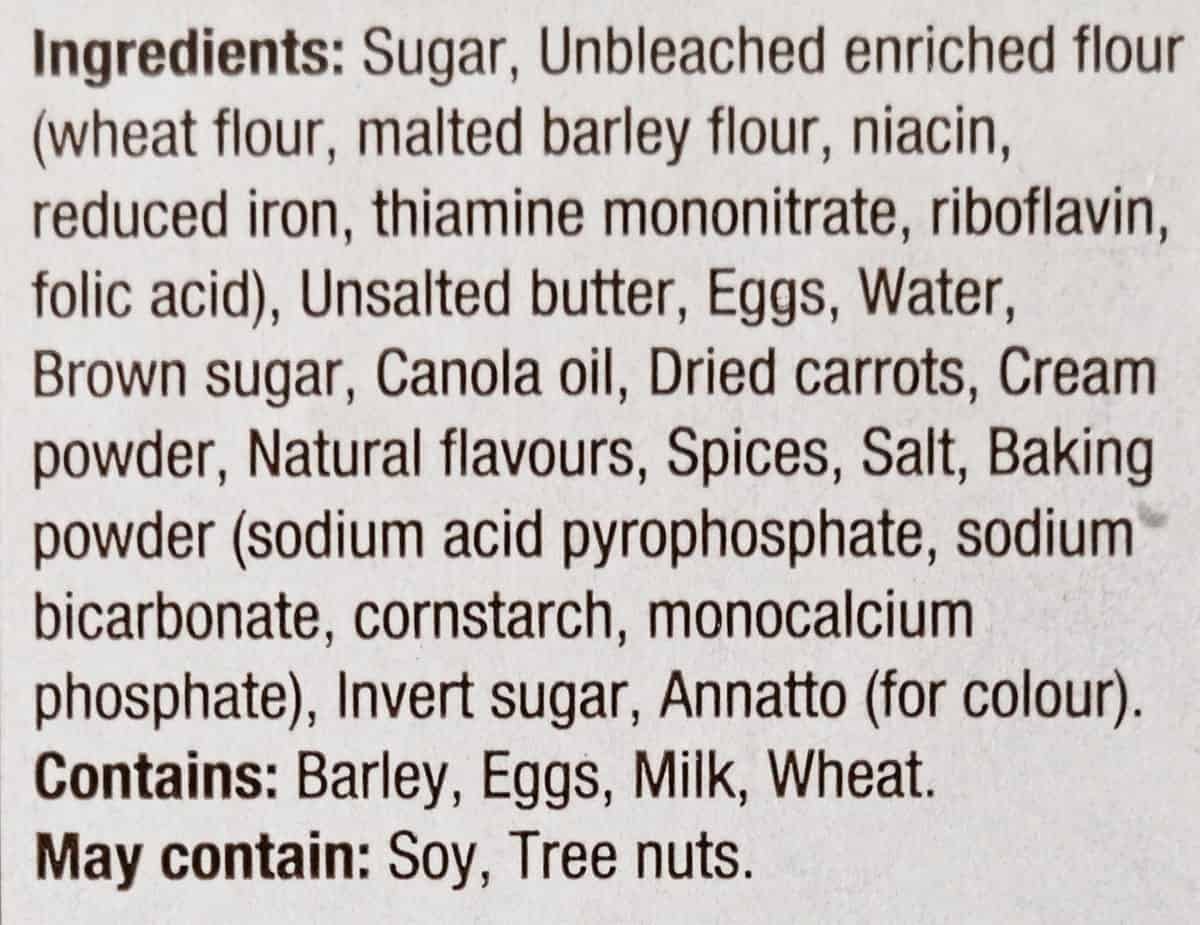 Scoring
Taste: 4/10
Cost: 5/10
Convenience: 10/10
Nutrition: 0/10
Overall
Walk on by!
There are so many better options at the Costco bakery that are worth your money and a portion of your daily calorie intake.
If you tried these, what did you think?
---
Please note that this review was not paid for or sponsored by any third party. This product was purchased by Costcuisine for the purpose of producing this review. The opinions in this review are strictly those of Costcuisine. Costcuisine is not affiliated with Costco or any of its suppliers. In the event that Costcuisine receives compensation for a post from the manufacturer of a product or some other third party, the arrangement will be clearly disclosed (including where the manufacturer of a product provides Costcuisine with a free sample of the product).
,