Shumai are traditional Chinese dumplings filled with meat, vegetables and spices. Costco is carrying these Synear Shumai Dumplings in the frozen section, so you can enjoy this popular dim sum item in the comfort of your own home! The question is, are these dumplings as good as your favorite local dim sum restaurant's?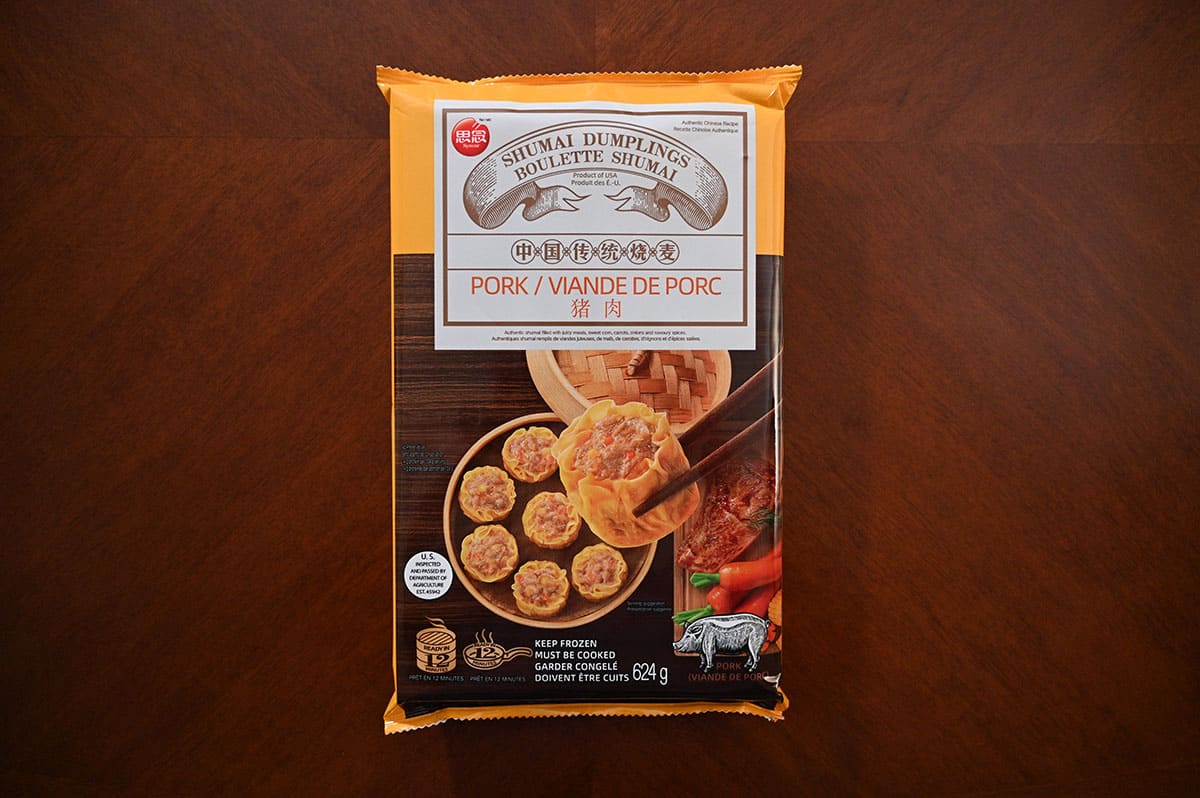 Any time my Costco carries a new kind of dumpling, gyoza, potstick, egg roll or spring roll I pick it up to review. Both Sean and I love dumplings so I'm excited to be reviewing these Costco Shumai Dumplings!
Similar products from Costco are the Bibigo Steamed Dumplings, Synear Soup Dumplings, Bibigo Beef Bulgogi Mandu, Summ! Sesame Ginger Chicken Gyoza Dumplings, Made Fresh Foods BBQ Pork Buns, Bibigo Chicken and Cilantro Wontons and Siwin Chicken Potstickers.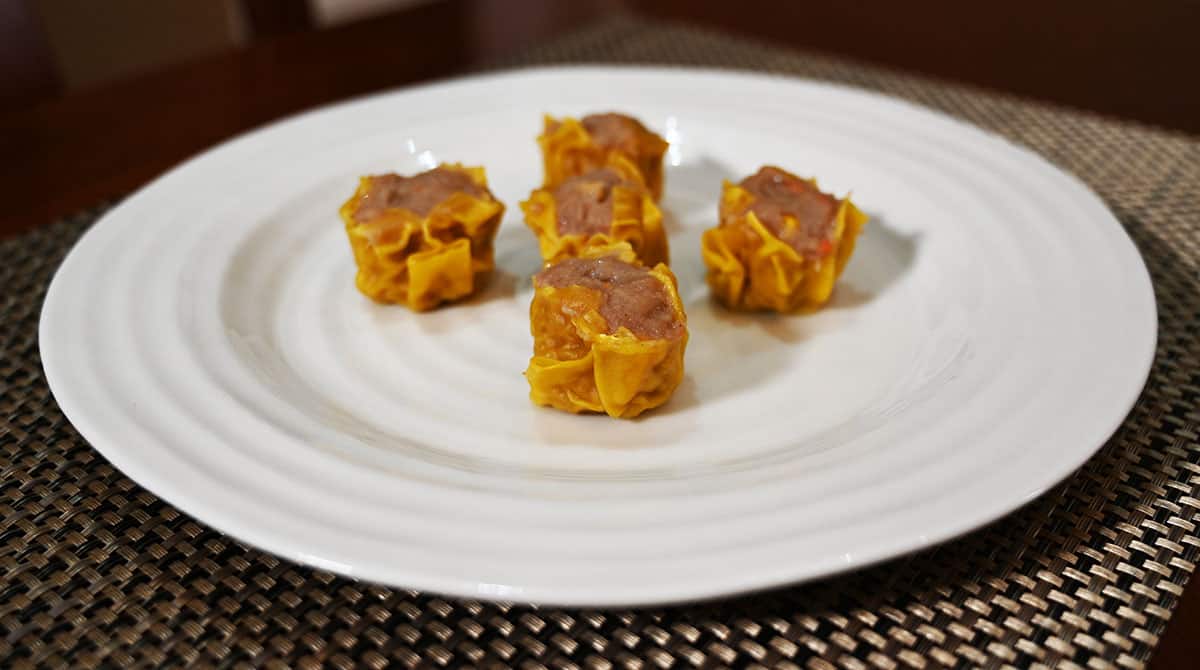 Location in Store
These dumplings are located in the freezer section at Costco, the item number is 1670987.
Taste
The dumplings are very meaty. Aside from the wrapper, they're pretty much all meat. The pork is seasoned nicely, though the seasoning isn't overly strong. Some bites actually reminded me a bit of a pork breakfast sausage. There aren't any flavors that stood out to me in the seasoning or otherwise.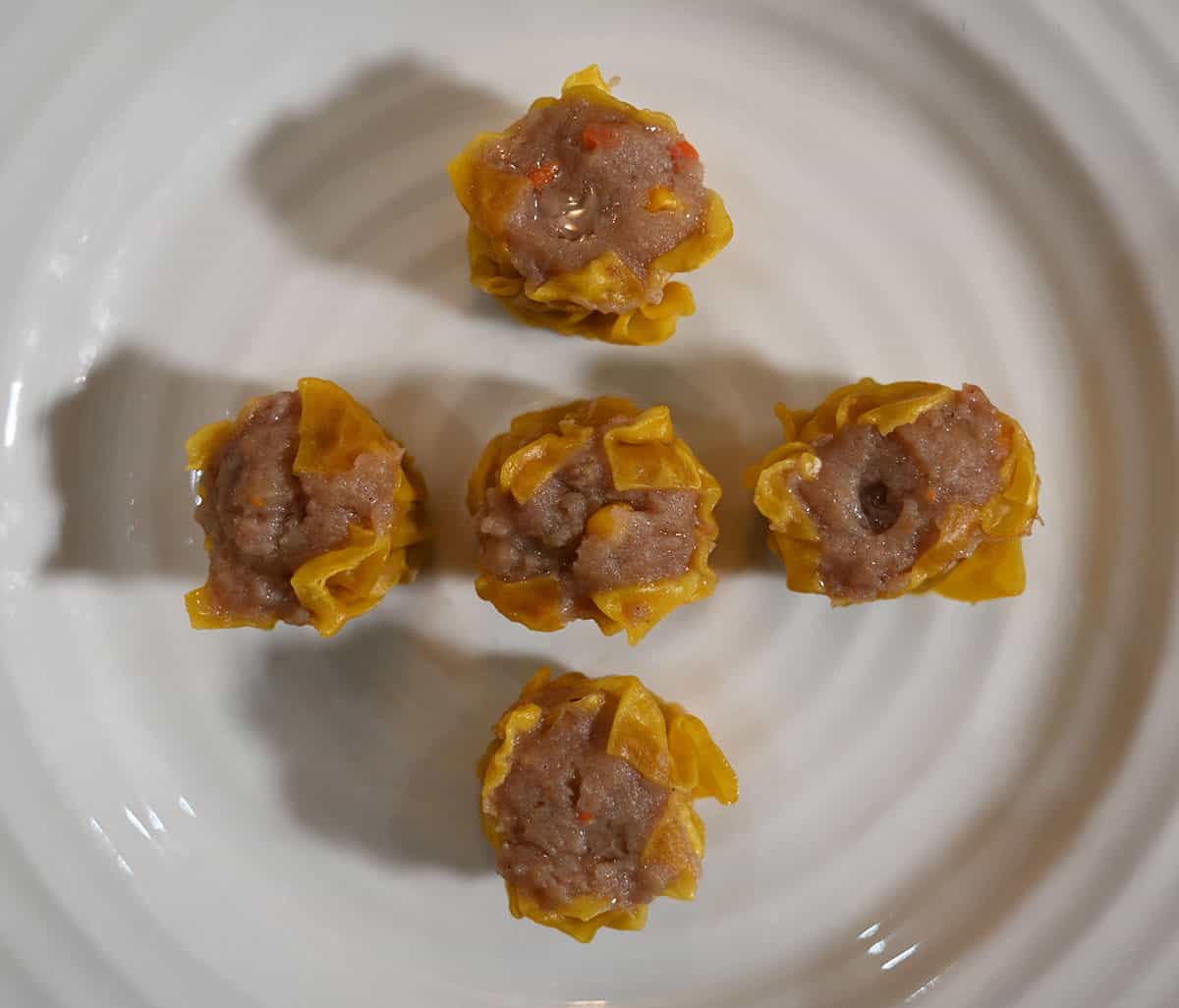 My biggest complaint is the quality of the meat. The pork has a fair bit of gristle and grittiness. It's not enough to ruin the dumplings, but it's definitely noticeable. I think the vegetables in the dumplings add some texture too, but it was kind of hard to tell when the crunchiness was from a vegetable chunk vs. gristle in the pork at times. Corn seems like a bit of an odd ingredient in dumplings to me, but it certainly adds some texture.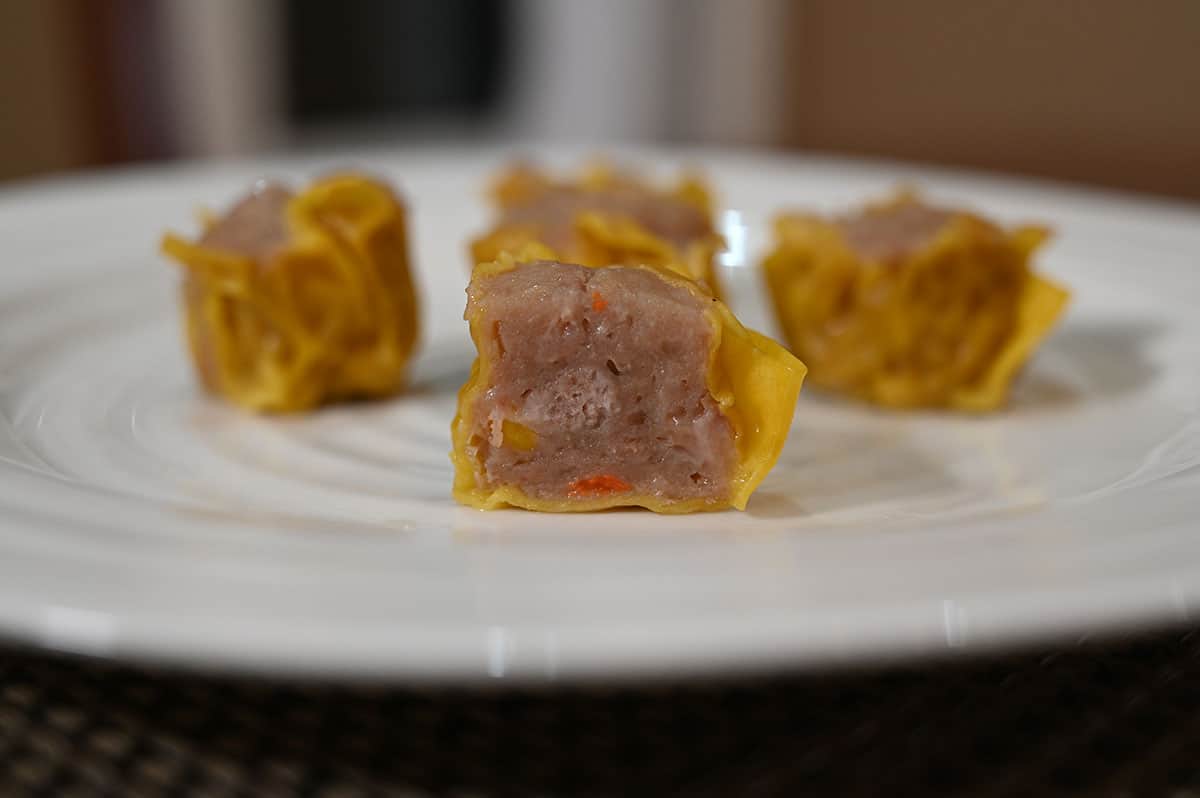 There are a couple of other things I didn't like about these dumplings. They were a little on the greasy side, but not too bad. The dumplings don't come with any sort of sauce, which was a bit disappointing as a lot of my other favorite dumplings from Costco come with tasty sauces.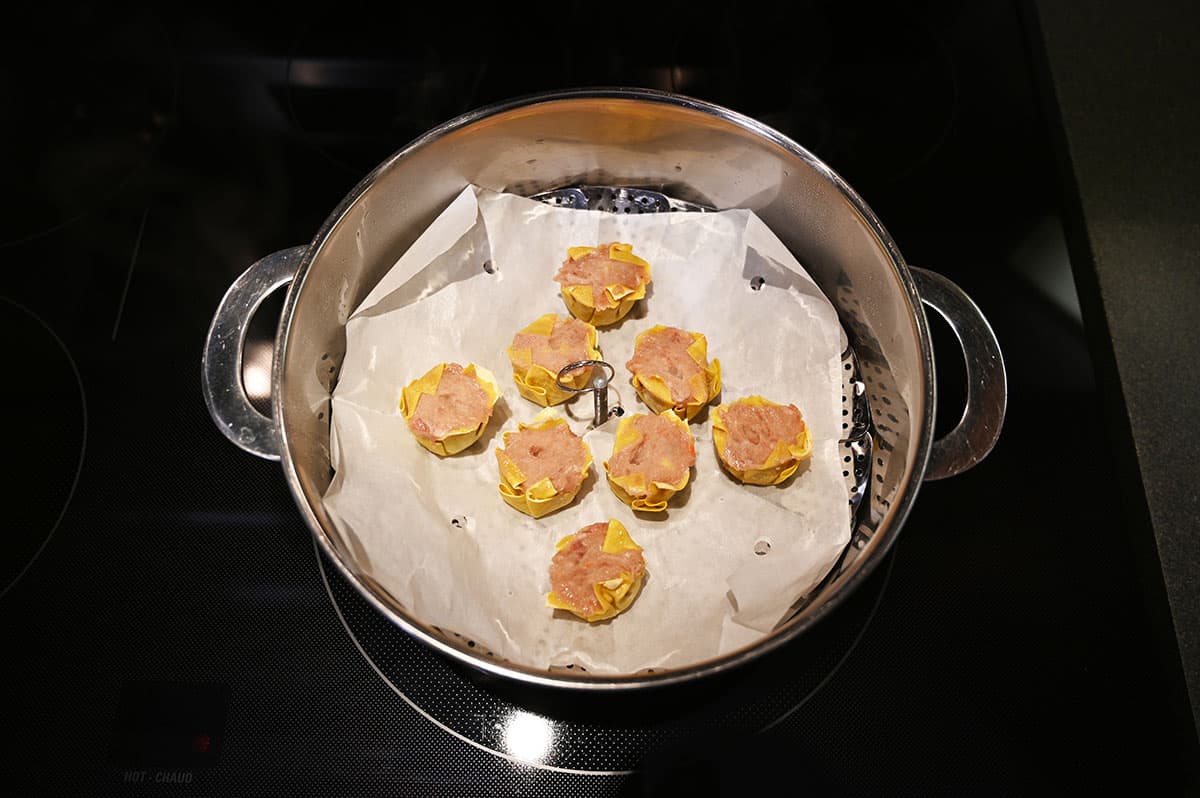 We tried both streaming and pan-frying the dumplings (the two methods listed on the instructions). I would say they turned out similarly both ways, but steaming was certainly easier and less messy.
Cost
The 624-gram package contains 24 dumplings and costs $12.99 Canadian. This isn't cheap and there are other similar products at Costco that are less expensive.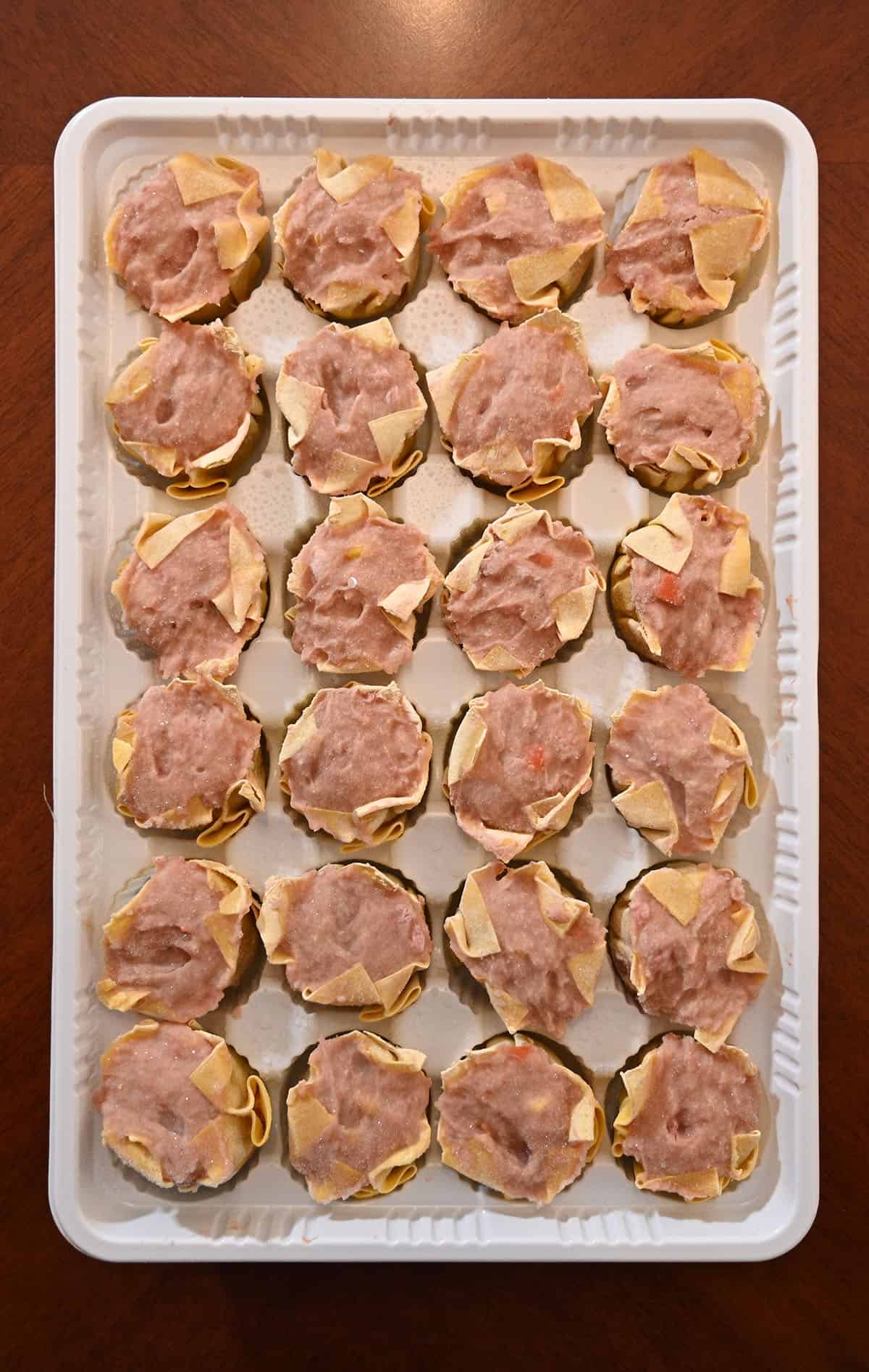 Convenience
There are two different cooking directions on the package of the dumplings. You can choose to pan-fry the dumplings in a skillet or use a stove-top steamer to cook them. The steamer method is preferred as per the packaging.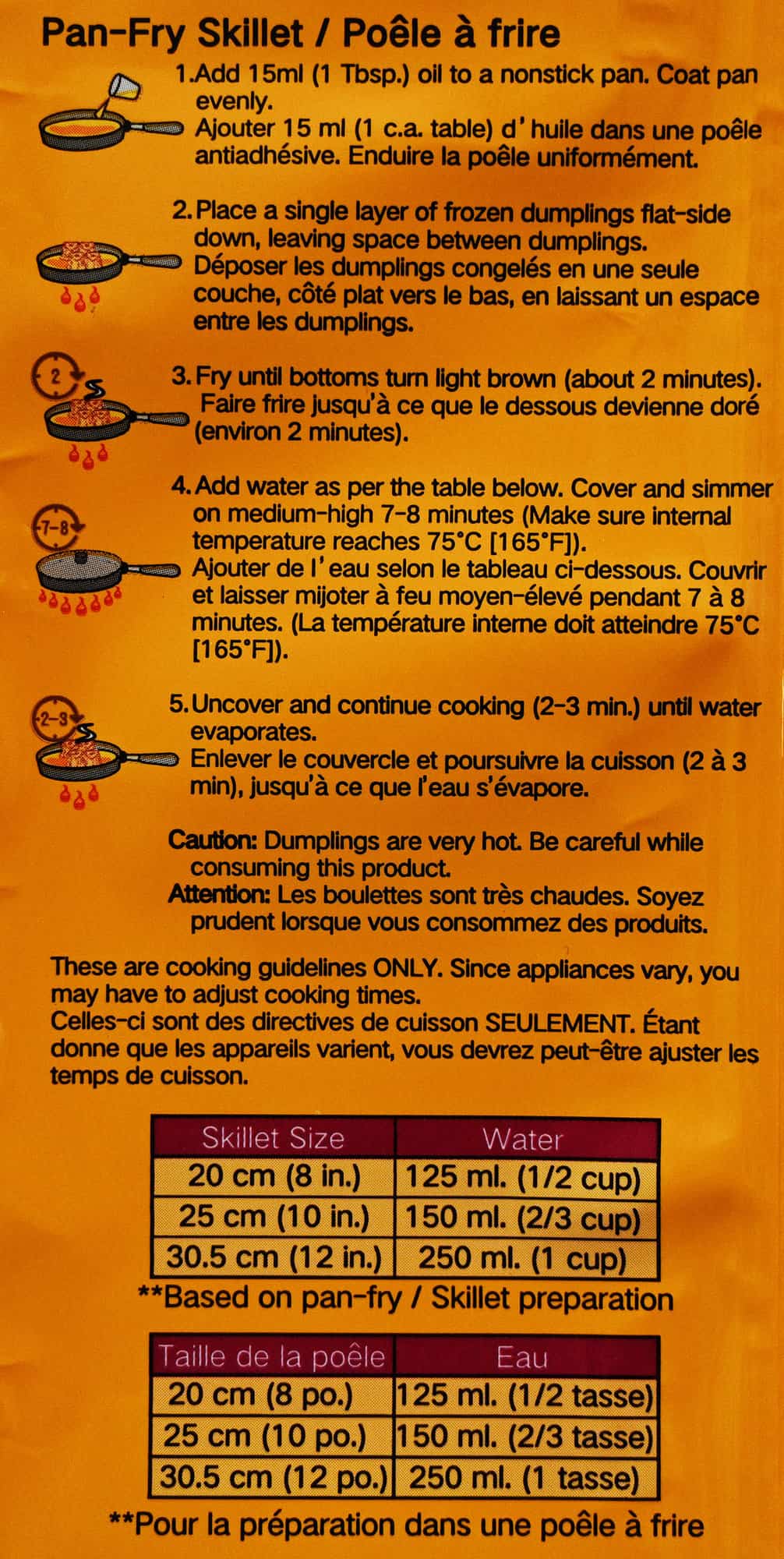 As I said before, the steaming method is actually easier and less messy so I suggest cooking the dumplings that way. The package comes with two steaming papers to use, which I've never seen or used before!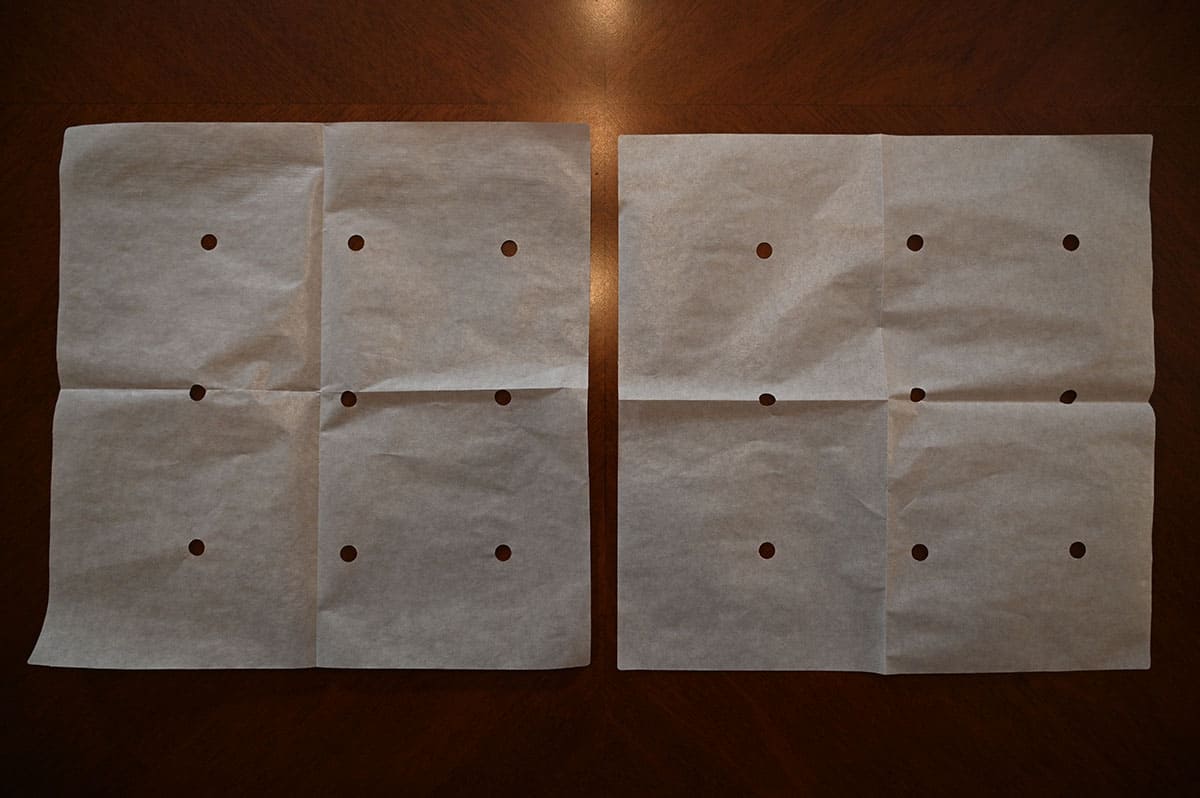 The dumplings need to be kept frozen and the best-before date is about ten months from when we purchased the dumplings. There is no sauce in the package but we served the dumplings with soy sauce. They'd be fine on their own too, without any sauce.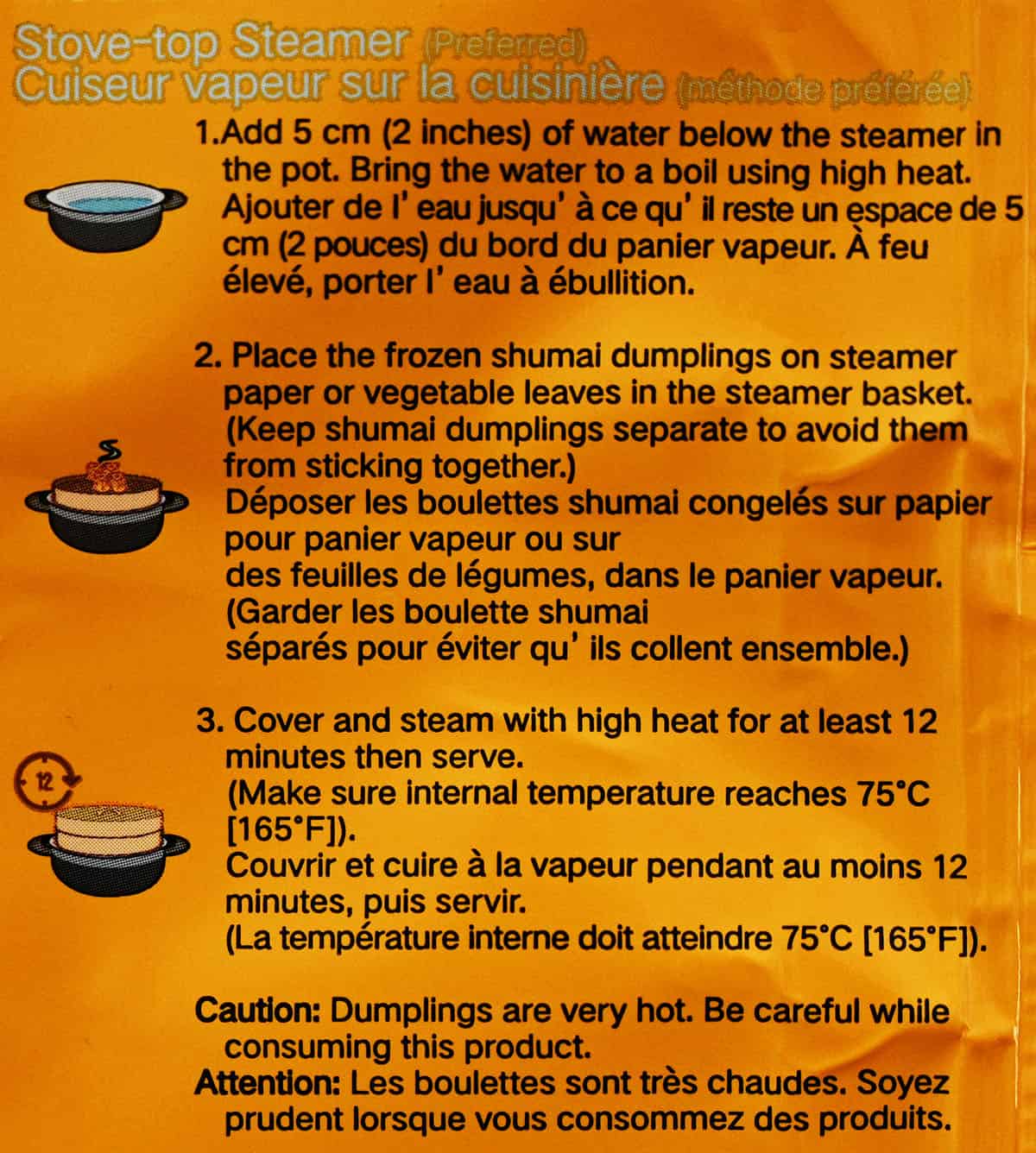 Nutrition
Calories
Four dumplings contain 190 calories, eight grams of fat, 15 grams of carbohydrates, one gram of fibre, three grams of sugar, 14 grams of protein and 400 milligrams of sodium.
The fat content is most likely coming from the pork, it's nice that there's 14 grams of protein in four dumplings. The dumplings aren't huge though so it's very easy to eat way more than four!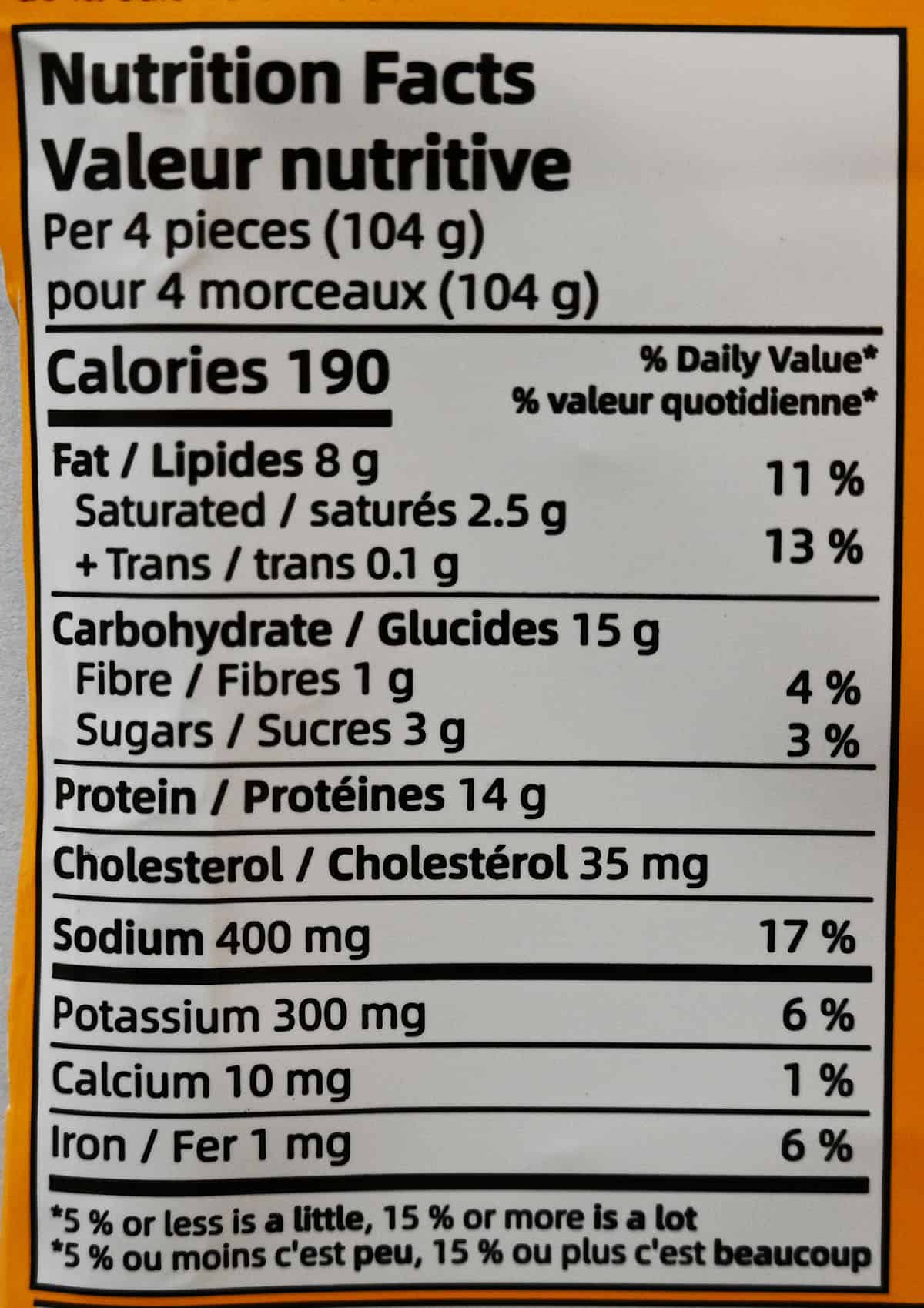 Ingredients
The first ingredient in the filling is pork which makes sense because these are quite meaty! The dumplings contain sesame, wheat, soy, oyster and wheat gluten so the dumplings are not gluten-free but are dairy free!
I had to look up what lye water is and it's a strong alkaline solution that's used often in Asian and African cooking to create different textures and flavors.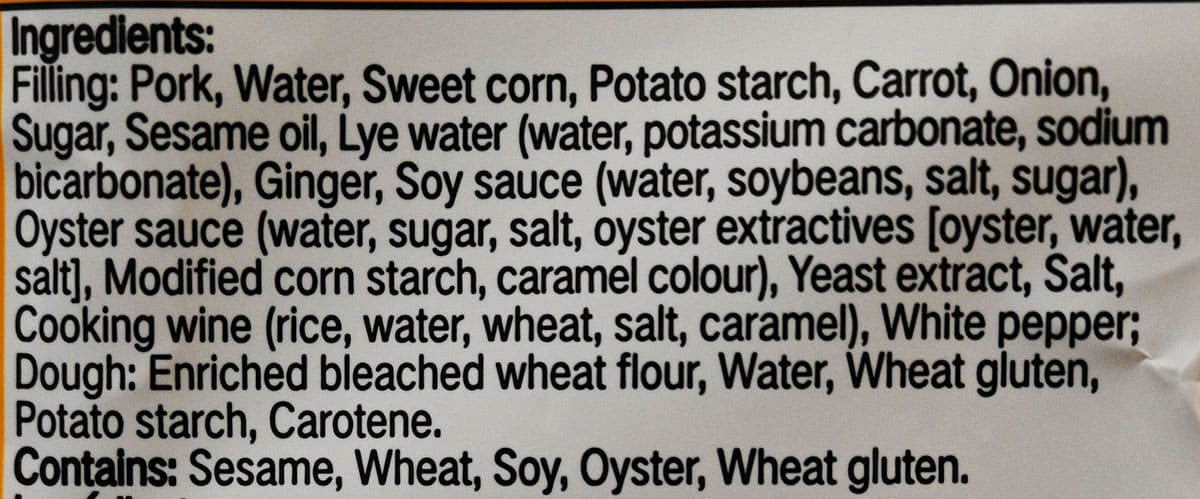 Scoring
Taste: 6.5/10
Cost: 8/10
Convenience: 10/10
Nutrition: 8/10
Overall
Walk on by.
These pork dumplings are okay but not great, I think Costco has a few better options. I don't think they'll be replacing my favorites and I probably won't buy them again.
Have you tried these dumplings before? What did you think of them?
---
Please note that this review was not paid for or sponsored by any third party. This product was purchased by Costcuisine for the purpose of producing this review. The opinions in this review are strictly those of Costcuisine. Costcuisine is not affiliated with Costco or any of its suppliers. In the event that Costcuisine receives compensation for a post from the manufacturer of a product or some other third party, the arrangement will be clearly disclosed (including where the manufacturer of a product provides Costcuisine with a free sample of the product).