If you're a big coffee drinker, Costco has you covered with a variety of massive bags of coffee beans! A lot of them are fairly typical; there are quite a few variations of dark roasts that taste pretty similar. This Zavida Hazelnut Vanilla Flavored Coffee offers something a bit different for people who don't love basic coffee or are looking for a way to add some flavor to their morning routines.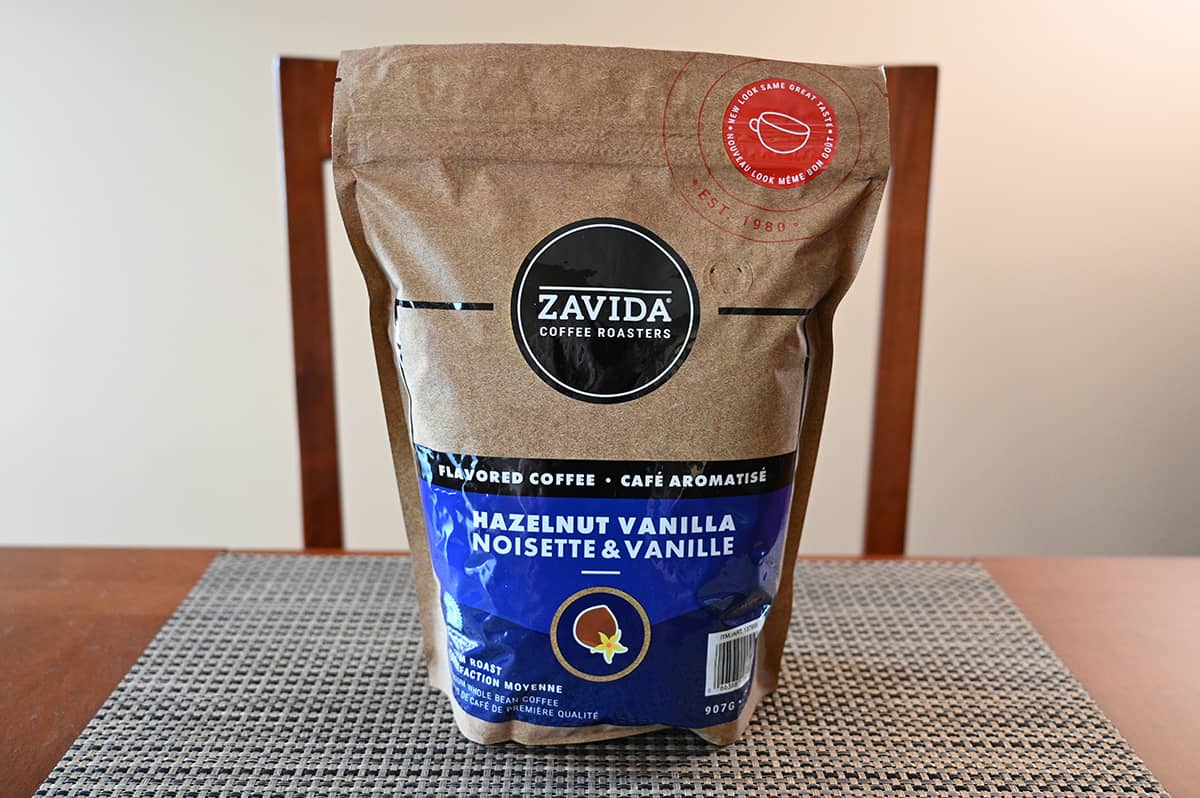 Flavored coffee used to be the only way I'd drink coffee in my 20s, but these days I stick to traditional coffee beans. I'll admit that we're a bit picky about coffee in our house – we usually buy coffee beans from one of our great local roasters (Edmonton is a great coffee city in my opinion!). I've been trying to review more coffees from Costco and have seen this Zavida Hazelnut Vanilla Coffee for quite a long time, so I decided to pick it up to review.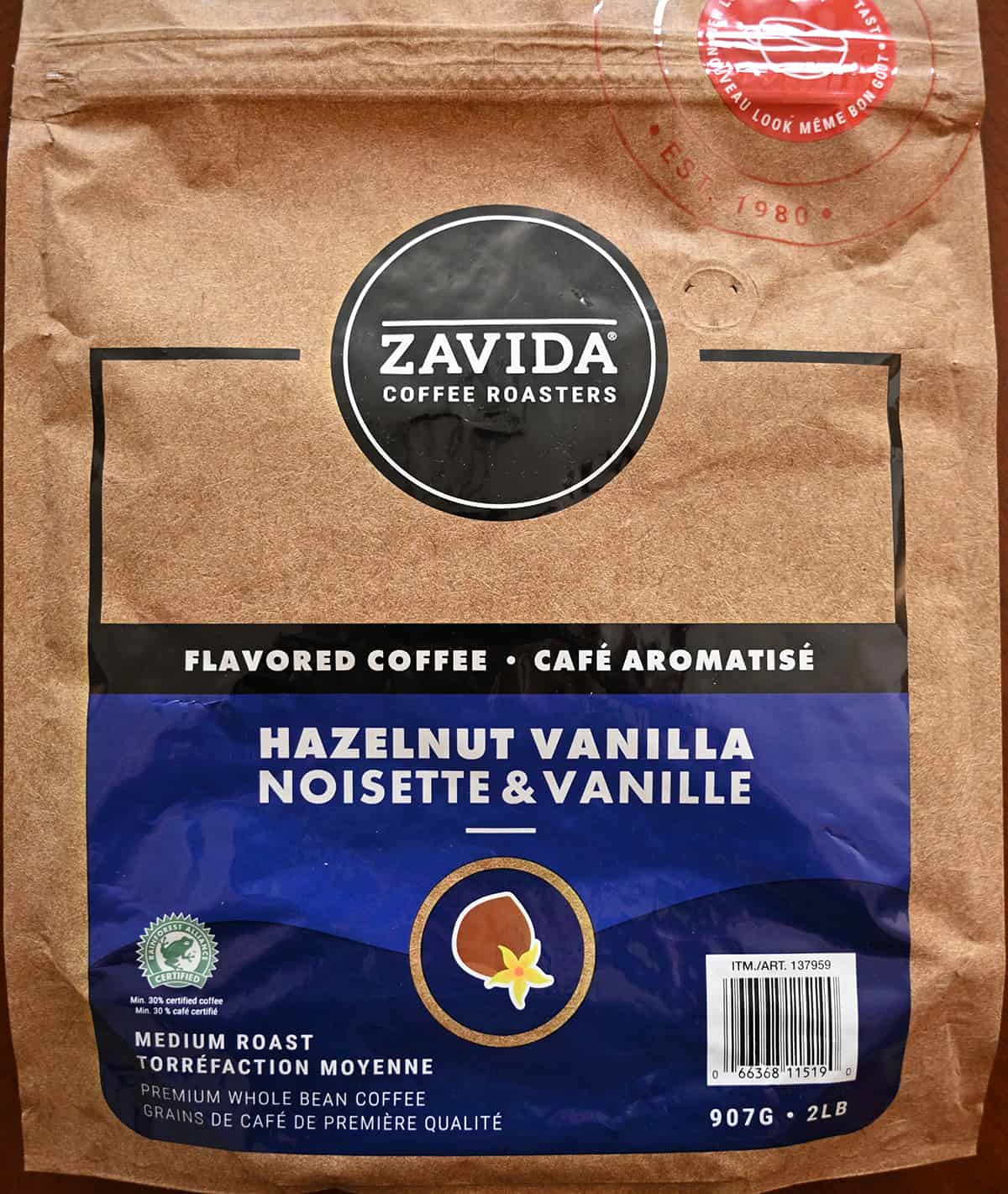 Other coffees from Costco I've tried are the Starbucks Fall Blend Coffee Beans, Starbucks Winter Blend Coffee Beans, Ethical Bean Lush Medium Dark Roast Coffee, Salt Spring Coffee, Level Ground East Africa Dark Roast Coffee, Starbucks French Roast Coffee Beans and the Kirkland Signature Cold Brew Colombian Coffee.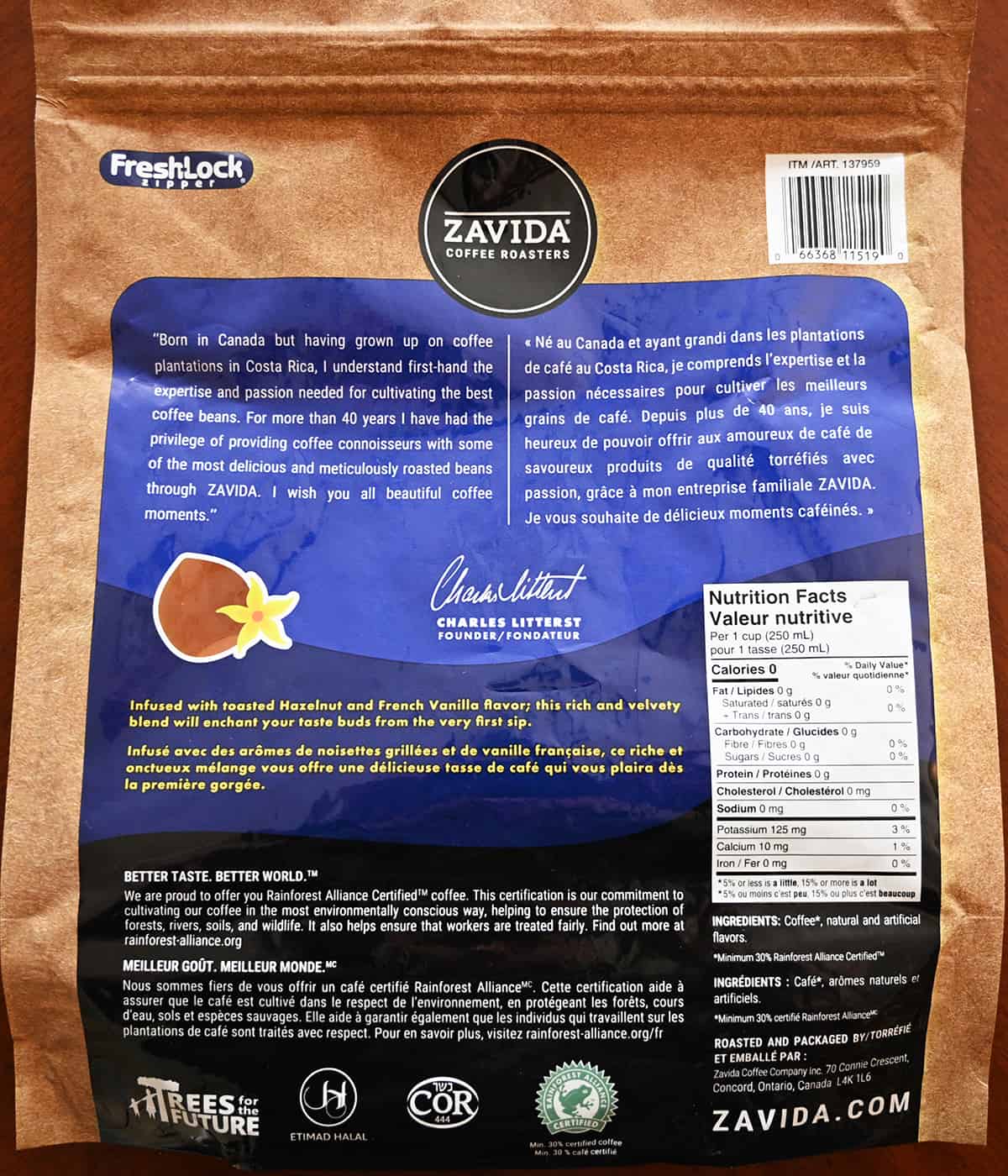 Location in Store
You can find this in the aisle that has all the coffee beans and teas, in my Costco that's near the back of the store across from the fridge with refrigerated juices, cold brew and coffee creamer. The item number is 137959.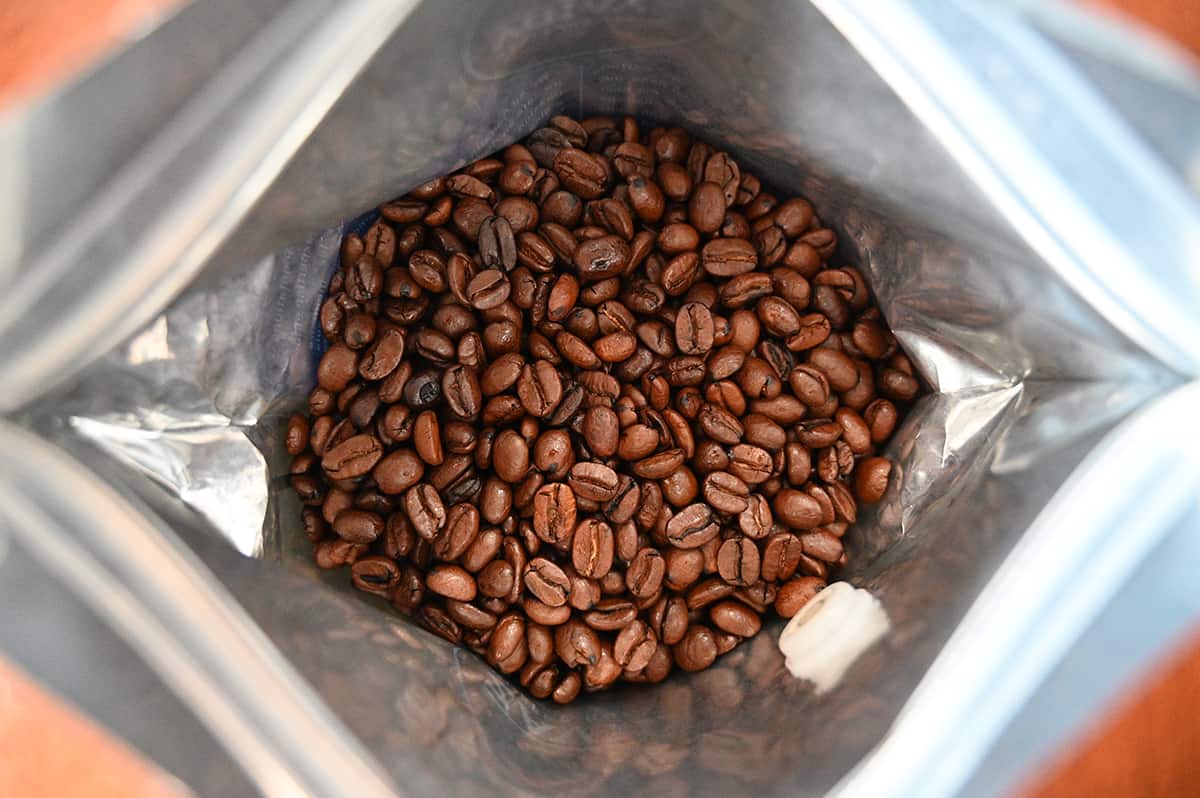 Taste
This was actually better than I expected. I'm not a big fan of flavored coffee. I find a lot of them are way too heavy on the flavoring. This one tastes like regular dark roast coffee with just a hint of extra flavor, which is a positive in my opinion. The hazelnut and vanilla flavors are pretty well balanced; I didn't notice one more than the other.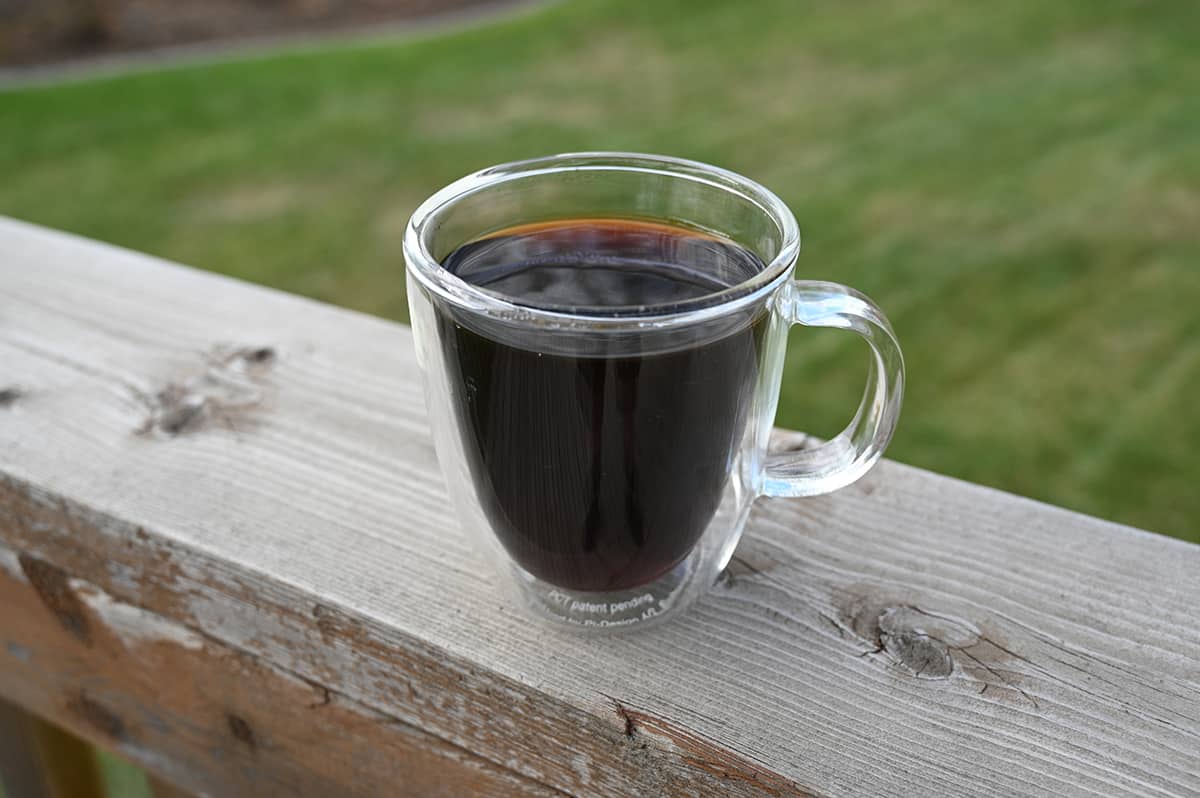 The flavor of the coffee itself or the hazelnut and vanilla flavoring isn't amazing, but it's very drinkable, which isn't always the case with flavored coffees (for me at least).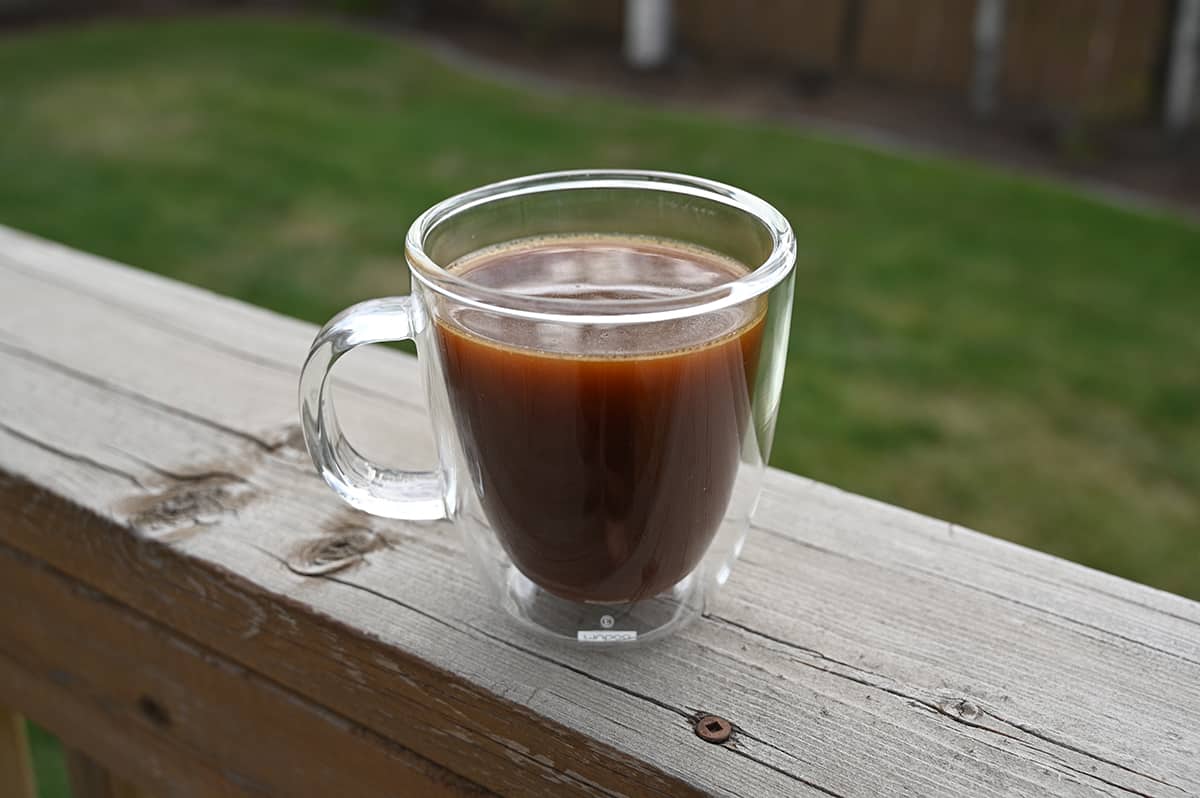 I always prefer my coffee with cream, almond milk or oat milk and this one wasn't any different. I found adding cream complemented the flavors in the coffee well.
Cost
The 907-gram bag of beans costs $15.99 Canadian at Costco. I've seen these beans on sale for four dollars off before as well, so only $11.99 Canadian which is really reasonable.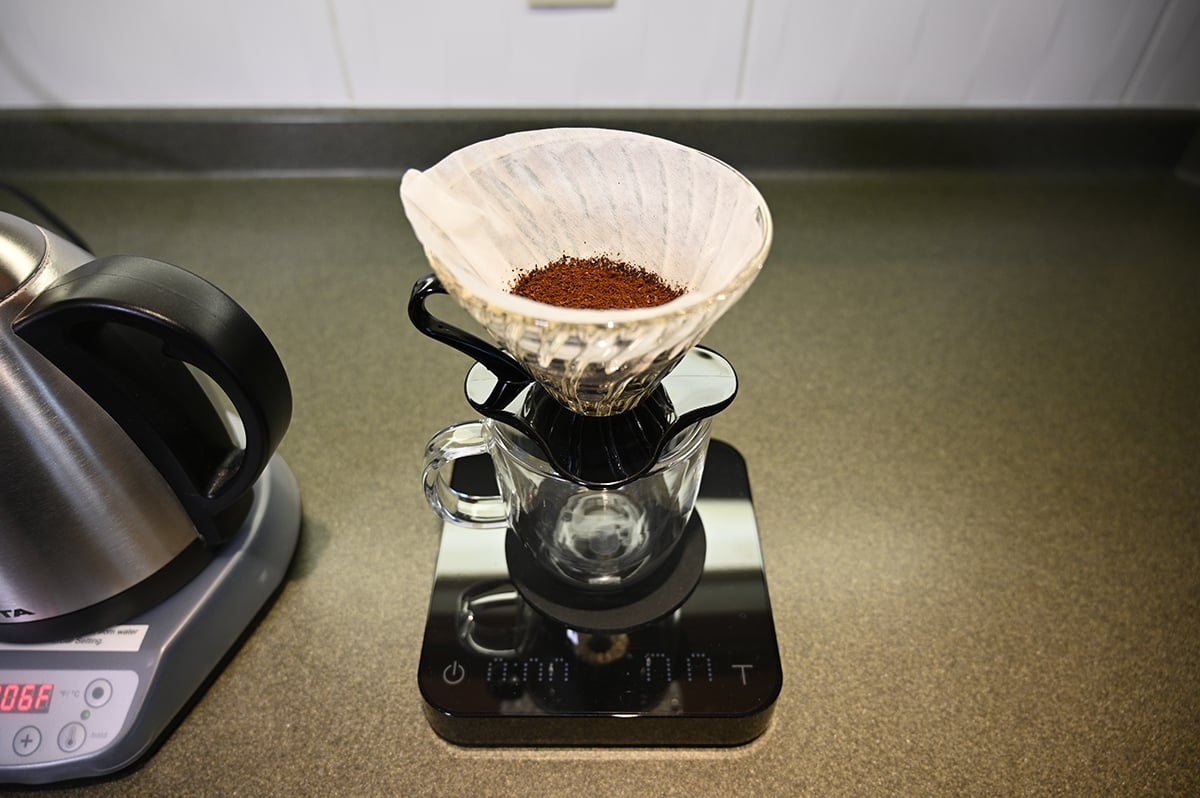 Convenience
One thing I want to mention is how intense the smell of these coffee beans is! It smells so strongly of super sweet vanilla that just by opening the bag and leaving it on the counter for a few minutes made our entire house smell like a scented candle. I found the smell too strong and artificial.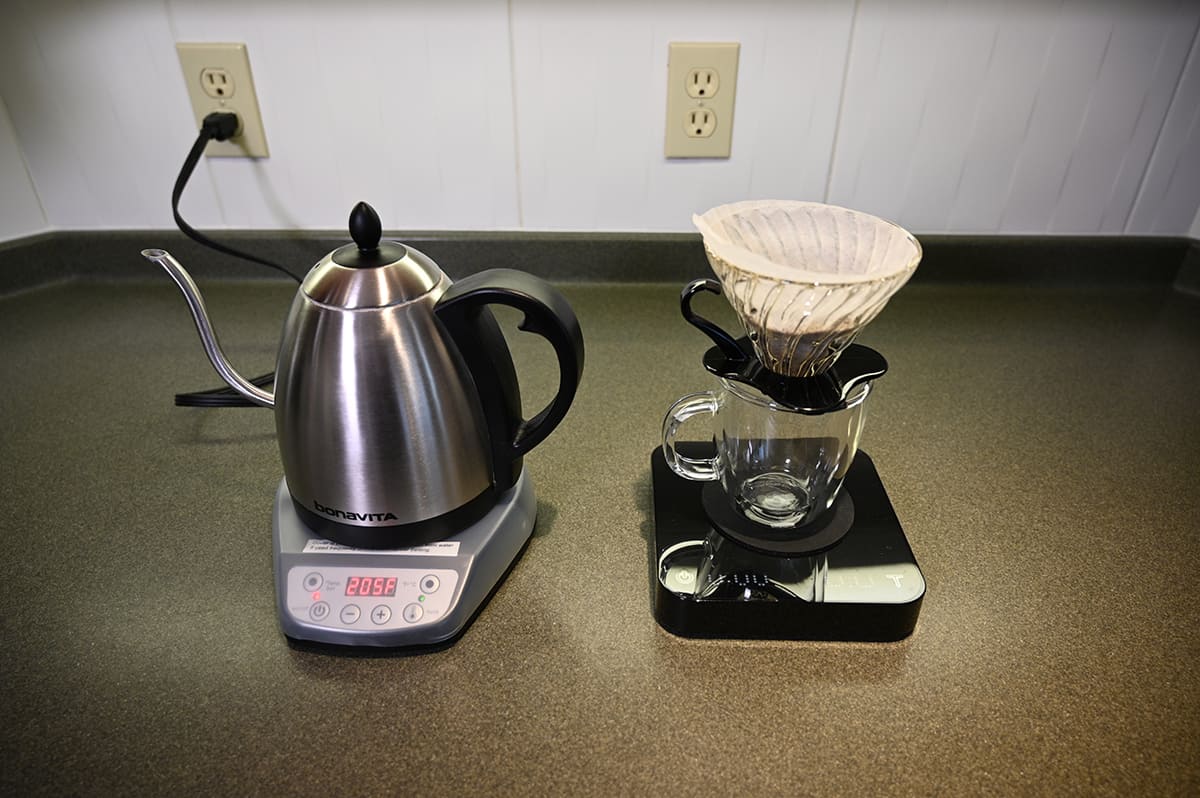 The bag reseals which is great for keeping the beans fresh and the best-before date is about ten months from when we purchased it. This can be used to make hot or cold coffee and if you want less flavor you could mix half or a quarter of these flavored beans with regular beans. These are whole beans so you do need a grinder at home!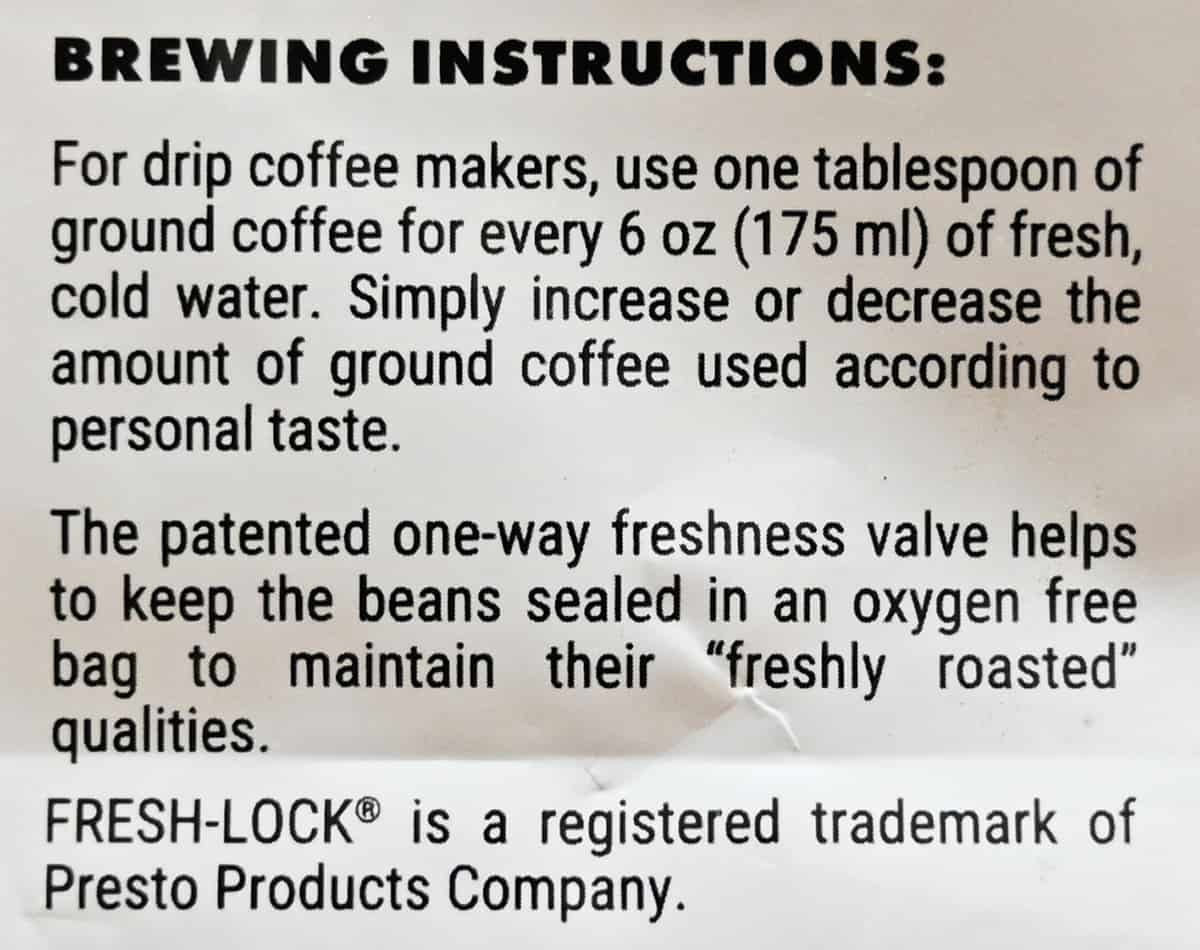 Nutrition
Calories
If you're not adding any additional cream or sugar to your coffee there are zero calories, fat, carbohydrates, fibre, sugars, protein and sodium in the beans.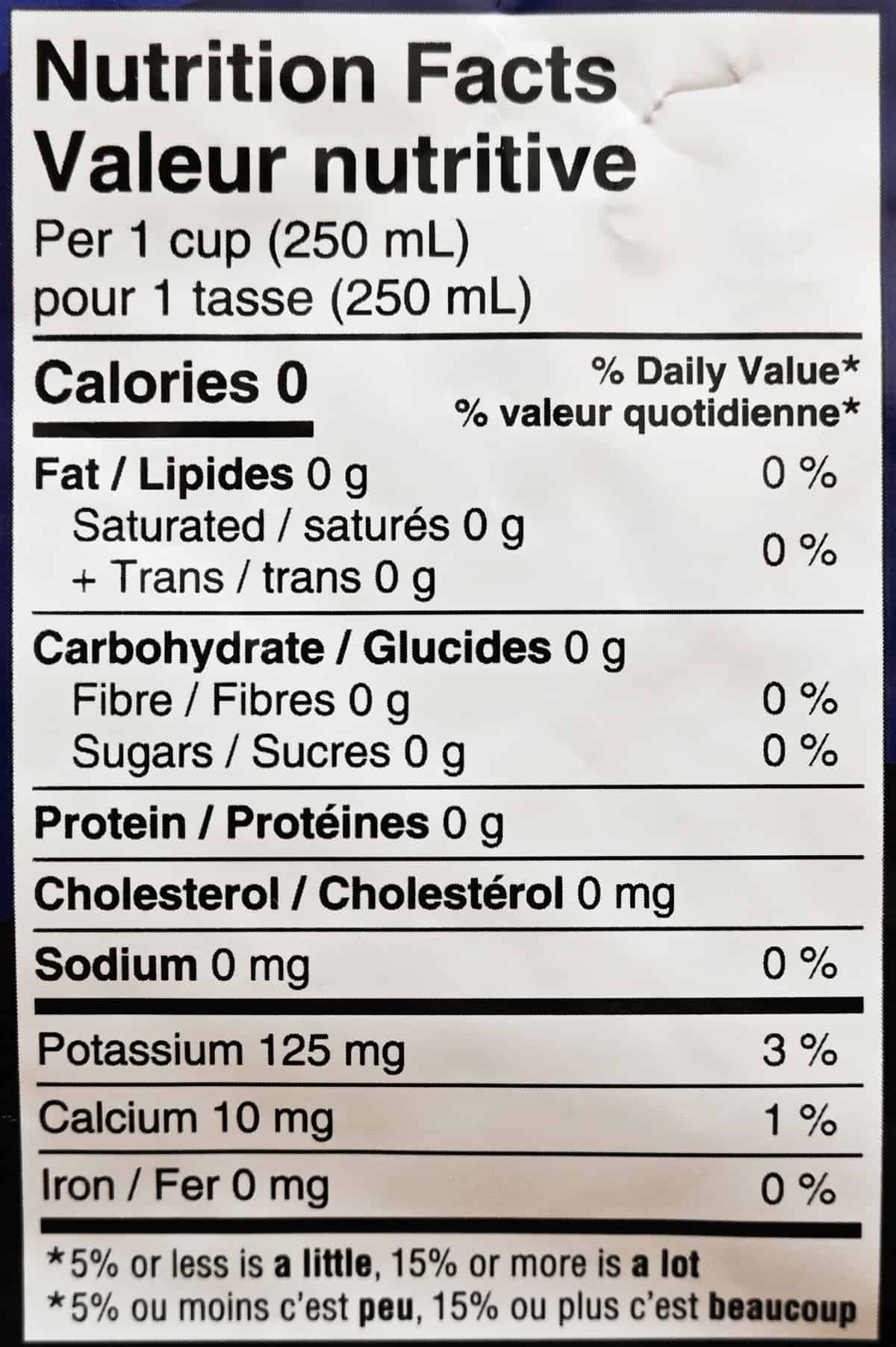 Ingredients
I don't love that the coffee has natural and artificial flavors added to it. I mean obviously the flavor has to be coming from somewhere but I feel like I probably get enough artificial flavors in my diet without it being in my coffee too.

Scoring
Taste: 6/10
Cost: 8/10
Convenience: 2/10
Nutrition: N/A
Overall
Give it a try!
I'll never choose a flavored coffee over regular coffee, but this one isn't bad.
Have you tried these beans? What did you think of them?
---
Please note that this review was not paid for or sponsored by any third party. This product was purchased by Costcuisine for the purpose of producing this review. The opinions in this review are strictly those of Costcuisine. Costcuisine is not affiliated with Costco or any of its suppliers. In the event that Costcuisine receives compensation for a post from the manufacturer of a product or some other third party, the arrangement will be clearly disclosed (including where the manufacturer of a product provides Costcuisine with a free sample of the product).