The brand Amylu specializes in taking not-so-healthy protein options and making them better for you by using chicken rather than beef and pork and limiting artificial food additives. I've tried a couple of kinds of the Amylu Paleo Chicken Sausages and was fairly impressed by them.
Next up are the Amylu Chicken Meatballs. Meatballs are a pretty versatile protein option, so it's handy to have pre-made ones that you can just heat and throw into a dish (or serve with a side or two). Are these chicken meatballs just for meals where you're trying to watch your calorie intake, or are they so good that you won't miss your traditional beef and/or pork ones?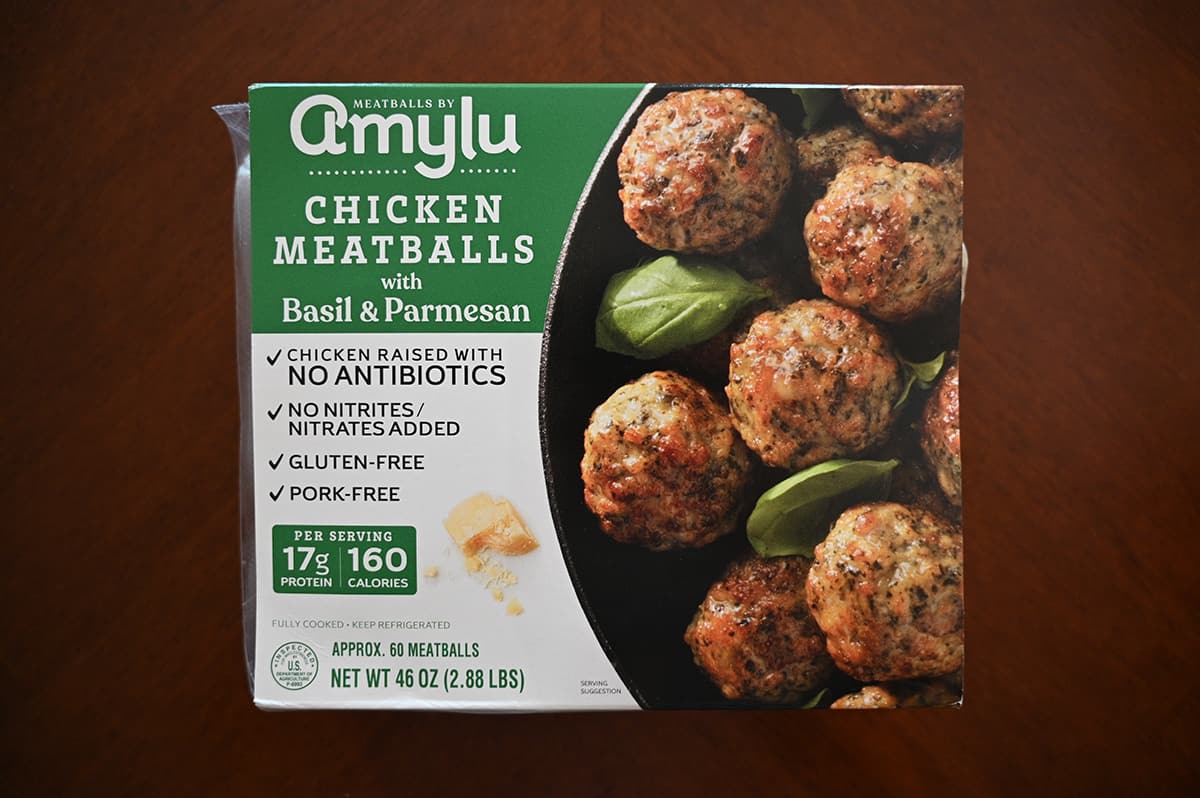 Some similar convenient Costco products are the Kirkland Signature Italian Style Beef Meatballs, the Del Real Foods Pork Carnitas, the Connie's Kitchen Chicken Burgers, the Kirkland Signature Smoked Pulled Pork, the Montana's Texas Style BBQ Pork Back Ribs, the Cuisine Solutions Sliced Grass-Fed Beef Sirloin and the Kirkland Signature Beef Pot Roast.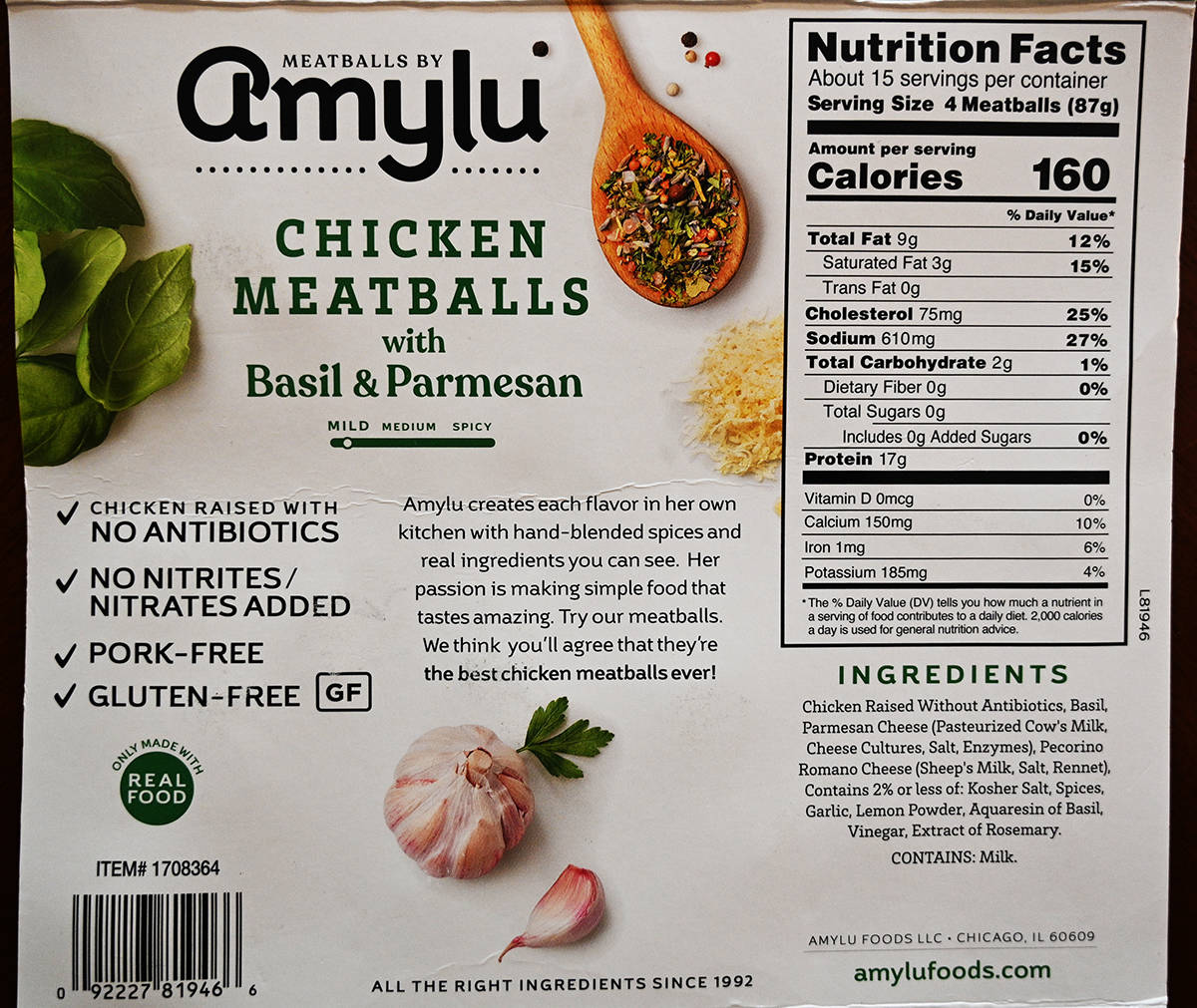 Location in Store
We bought these meatballs at the Kalispell, Montana Costco and the item number is 1708634.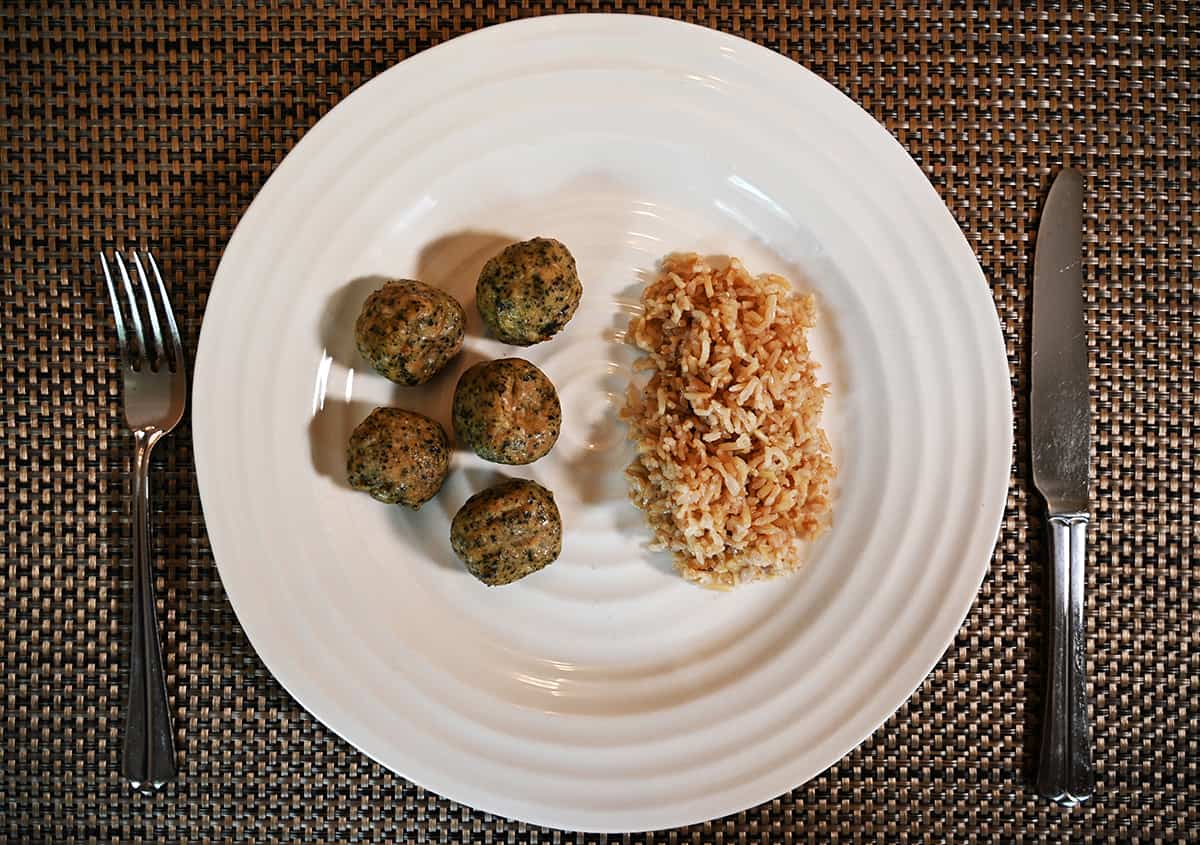 Taste
The flavors in the meatballs are pretty mild. The basil stands out, but it's not overdone. Honestly, I can't say I noticed the parmesan. The meatballs are quite salty though, so maybe that's from the parmesan.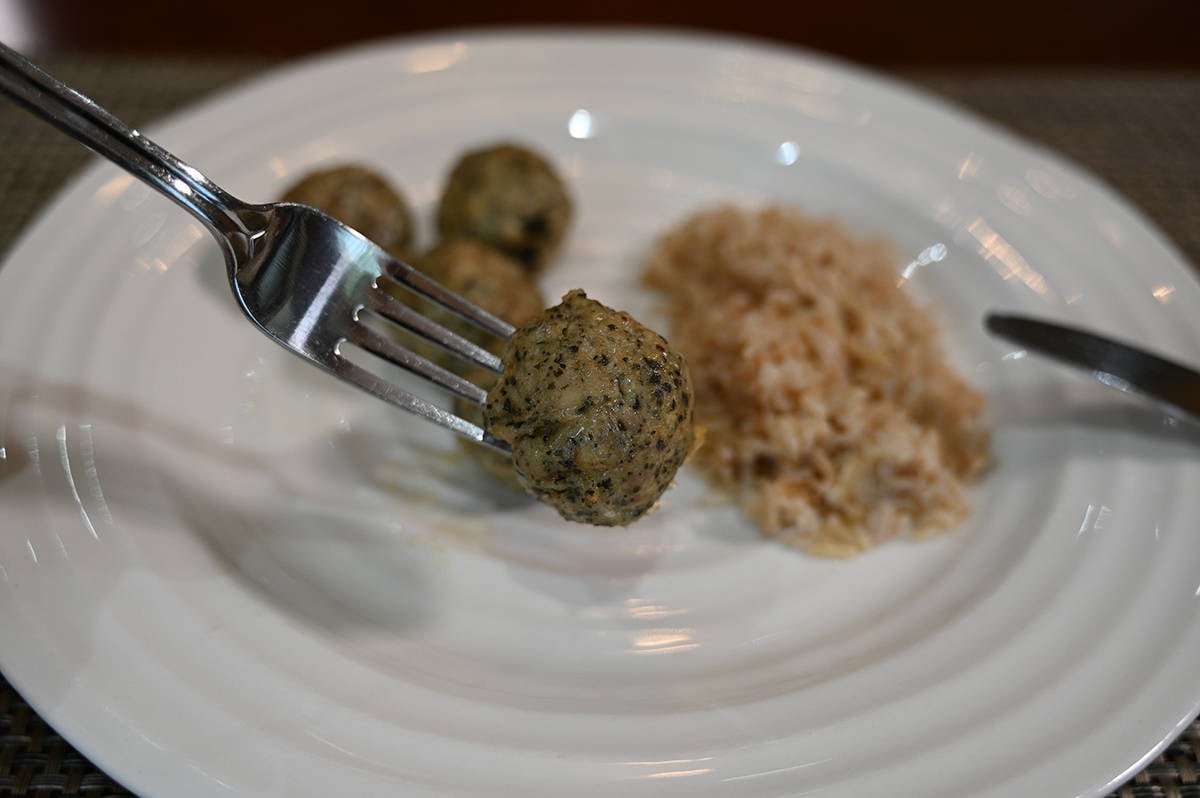 The quality of the meat seemed really good. I didn't get any gross, gristly bits in the meatballs I tried and they were moist.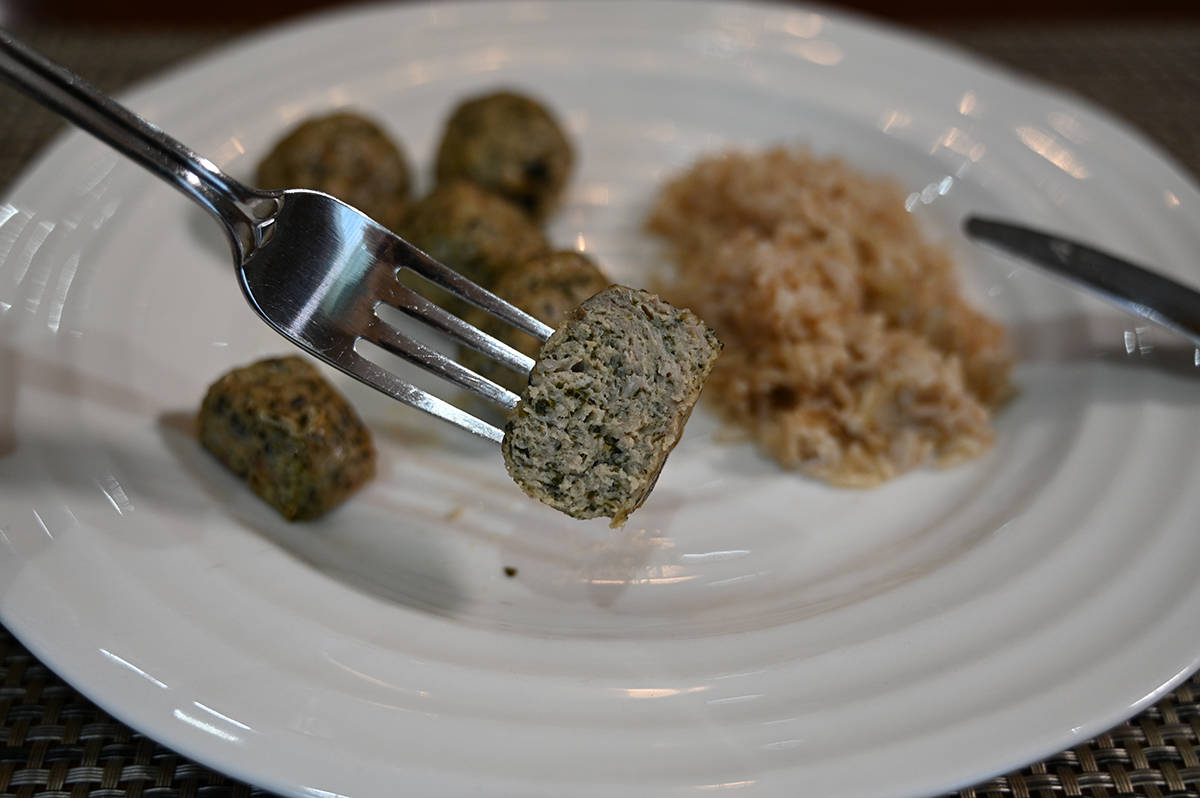 I served my meatballs with rice because I wanted to taste them by themselves, but I think they'd be great with pasta with their nice basil flavor. The package suggested serving them with pesto, which makes sense with the basil, but I think they'd be perfect with a nice tomato sauce (my favorite).
Cost
There are approximately 60 meatballs in the 2.88 pound package and I paid $14.99 USD which isn't cheap but also seems reasonable.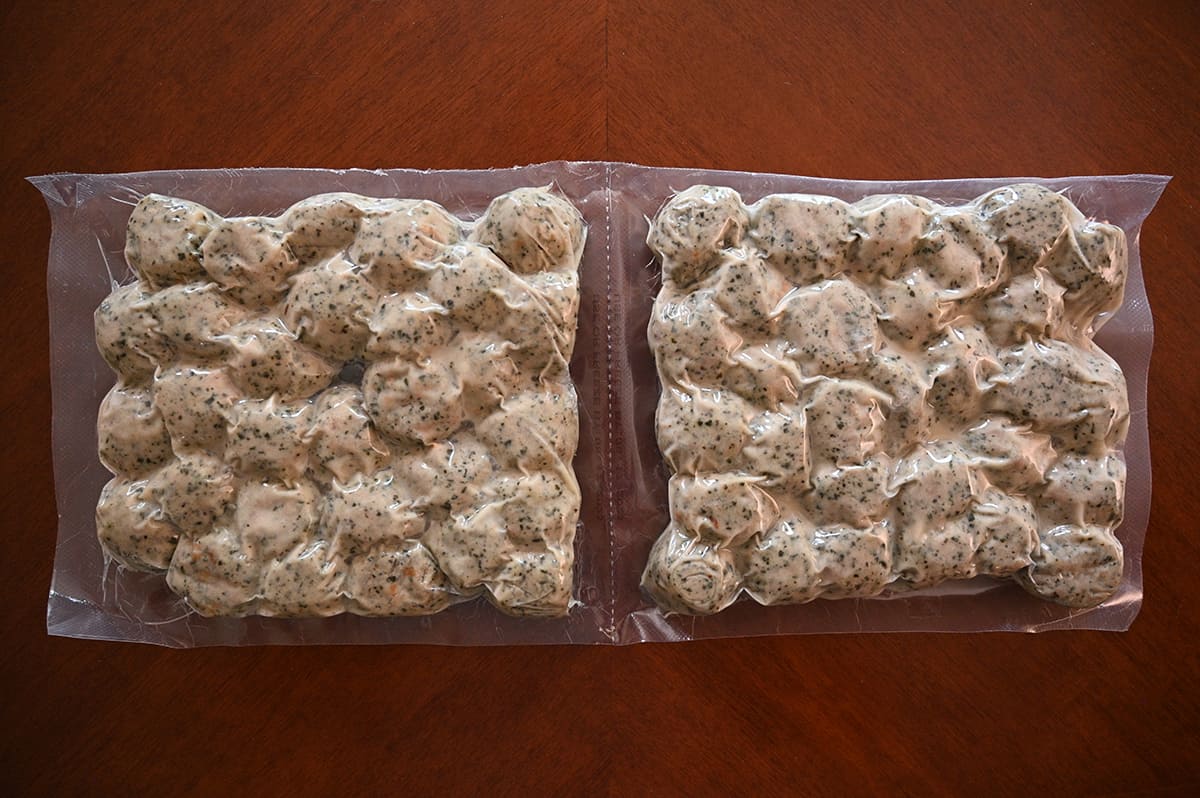 Convenience
The meatballs come packaged in two vacuum-sealed packs and need to be kept refrigerated. The best-before date is about six weeks from when I purchased the meatballs and the meatballs can be frozen for up to six months.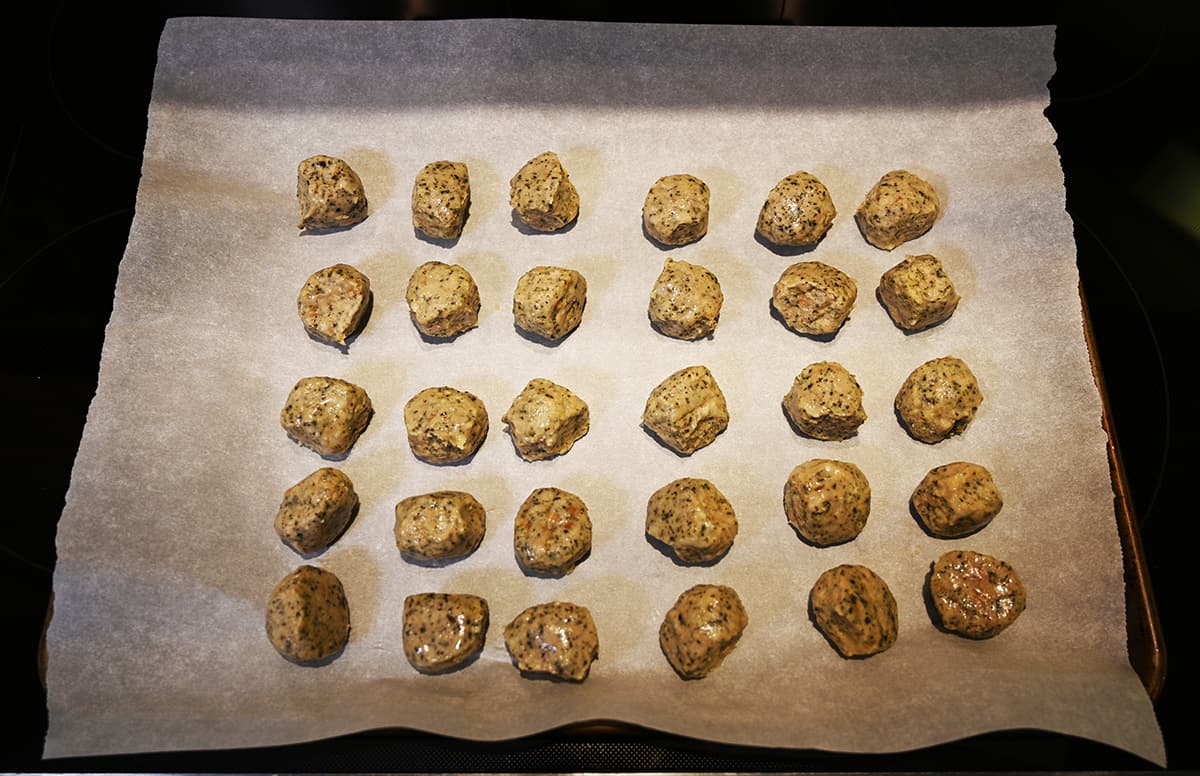 Once the meatballs have been opened the package recommends consuming them within four days.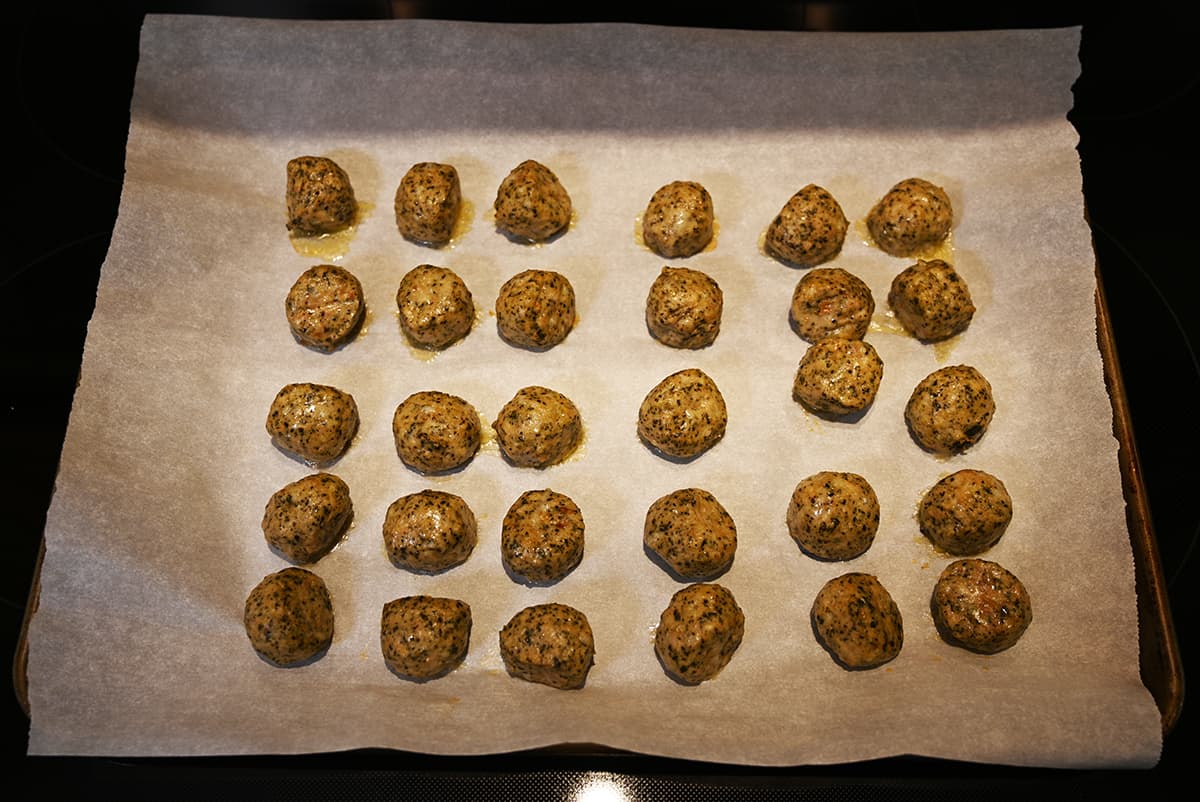 The meatballs are fully cooked so you're just heating them and you can do that in the oven, air-fryer, microwave or on the stovetop. We heated ours in the oven but I think they'd be just as tasty heated in the microwave.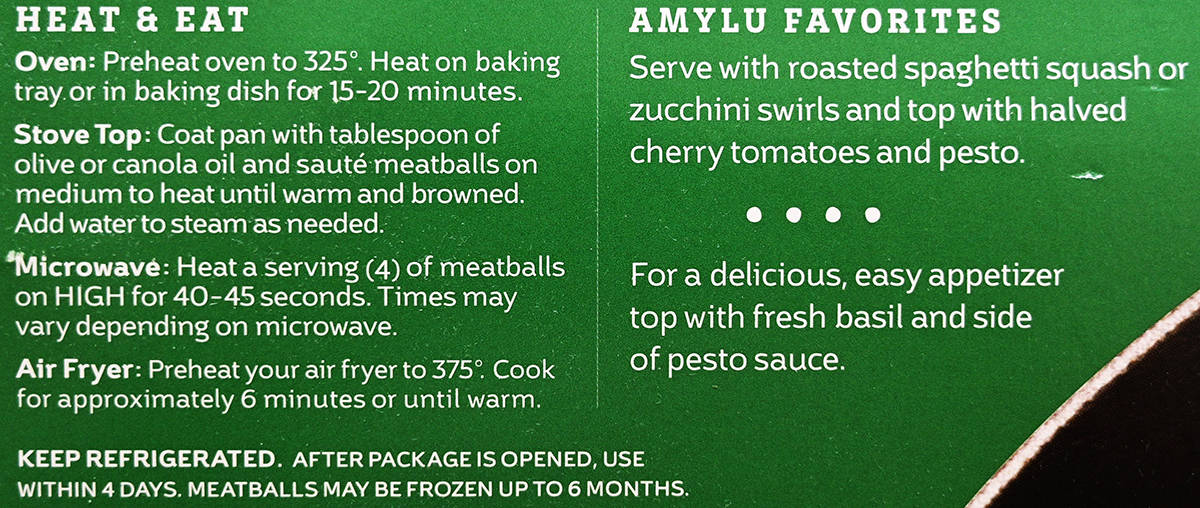 These would go great with pasta, spaghetti squash, in soup or even just on their own with a side salad for a lower-carb meal.
Nutrition
Calories
Four meatballs contain 160 calories, nine grams of fat, 610 milligrams of sodium, two grams of carbohydrates, zero grams of fiber and sugar and 17 grams of protein. That's a decent amount of protein but also quite a bit of sodium.
The carbs are low and the fat isn't bad for four meatballs. Even if you eat six, the only nutrition fact that will be pretty high is the sodium.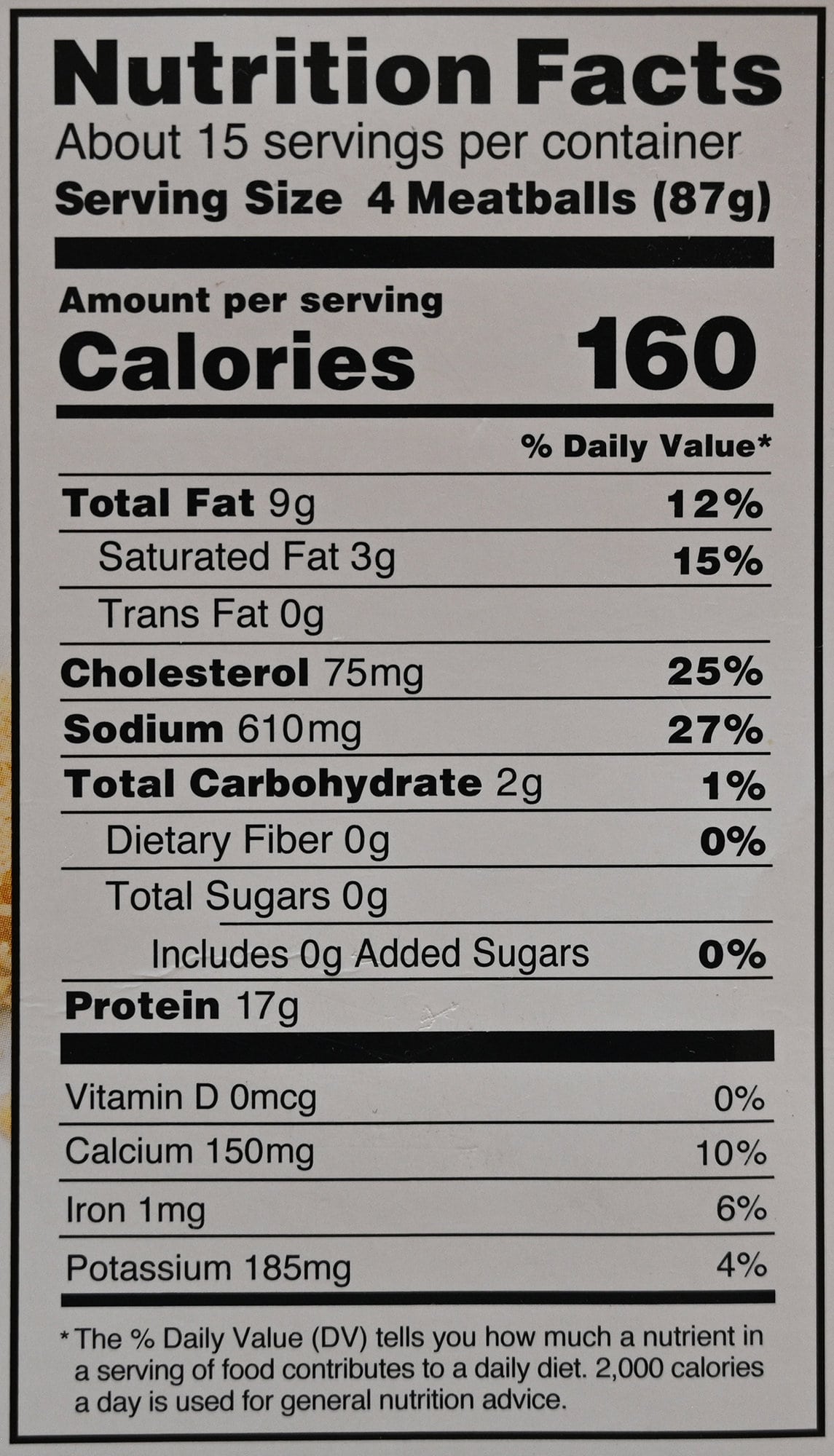 Ingredients
I love the ingredients in these. Chicken raised without antibiotics is the first ingredient listed and all the other ingredients are things you would use if you were making these meatballs at home from scratch.
They're gluten-free but contain dairy from the two kinds of cheese in the meatballs. There are no nitrates/nitrites added.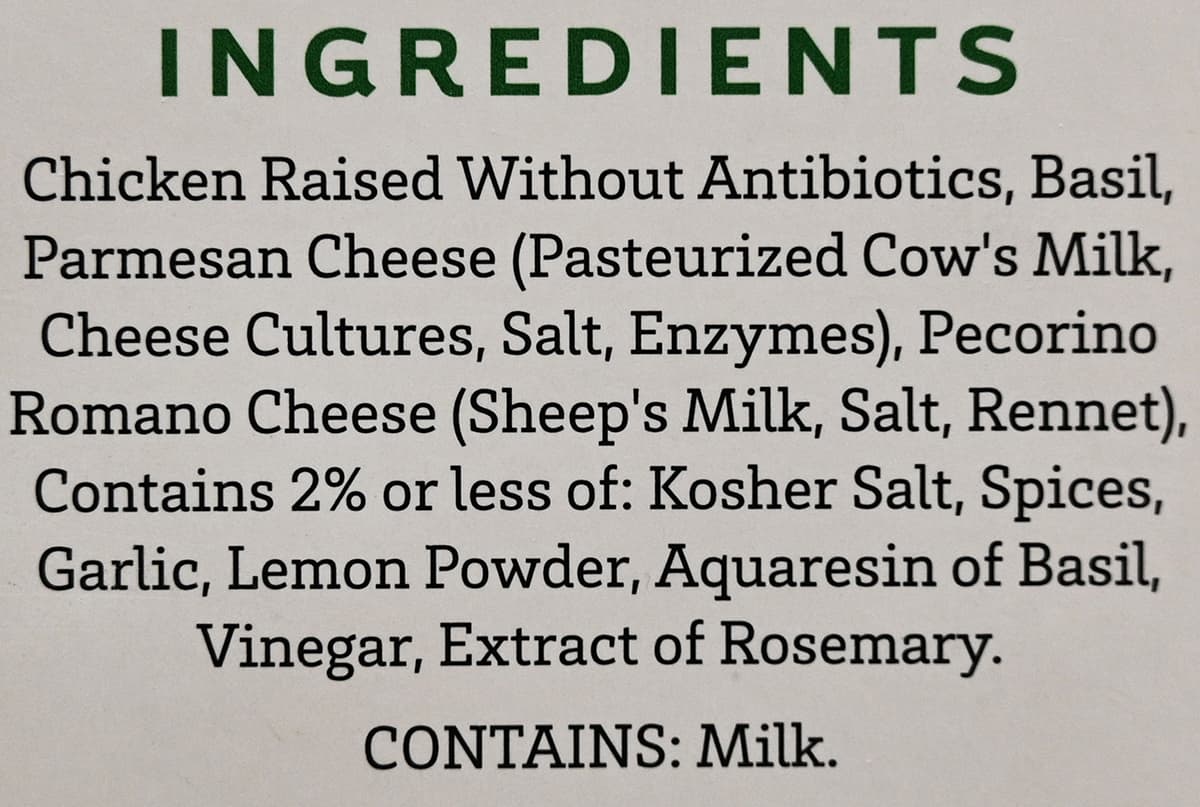 Scoring
Taste: 8/10
Cost: 8/10
Convenience: 10/10
Nutrition: 7/10
Overall
Give it a try!
These meatballs are really tasty but I think I'd prefer a plain chicken meatball without the basil & parmesan a bit more because they'd be more versatile.
Have you tried the Amylu Chicken Meatballs with Basil & Parmesan? What did you think?
---
Please note that this review was not paid for or sponsored by any third party. This product was purchased by Costcuisine for the purpose of producing this review. The opinions in this review are strictly those of Costcuisine. Costcuisine is not affiliated with Costco or any of its suppliers. In the event that Costcuisine receives compensation for a post from the manufacturer of a product or some other third party, the arrangement will be clearly disclosed (including where the manufacturer of a product provides Costcuisine with a free sample of the product).