Beecher's is a company that specializes in cheese. They operate a cheese shop in Seattle's Pike Place Market as well as a number of cafes where they sell cheesy dishes. They also make cheese and cheese-related products that they sell through various stores, including this Beecher's "World's Best" Mac & Cheese at Costco. With a name like that, the bar is set pretty high! How does it compare to the Kirkland Signature Mac & Cheese? Is it even the best mac and cheese sold at Costco?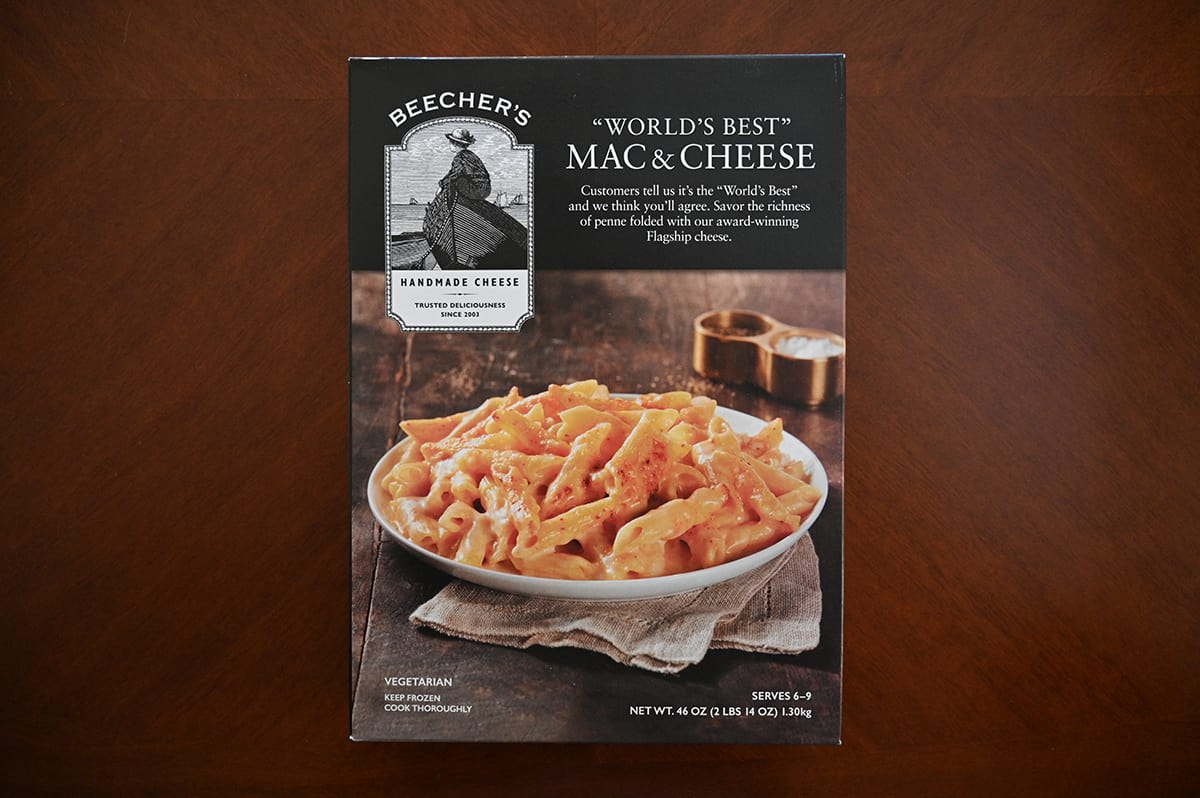 Other cheesy products from Costco include the Kirkland Signature Four Cheese and Spinach Manicotti, Kirkland Signature Five Cheese Tortelloni, Kirkland Signature Tex Mex Shredded Cheese, Kirkland Signature Mini Cheese Manicotti, Kirkland Signature Manchego Cheese, Kirkland Signature Brie and the Kirkland Signature Chicken Penne Alfredo.

Location in Store
This is located in the freezer aisle at Costco. I bought it in Kalispell, Montana and the item number is 849395.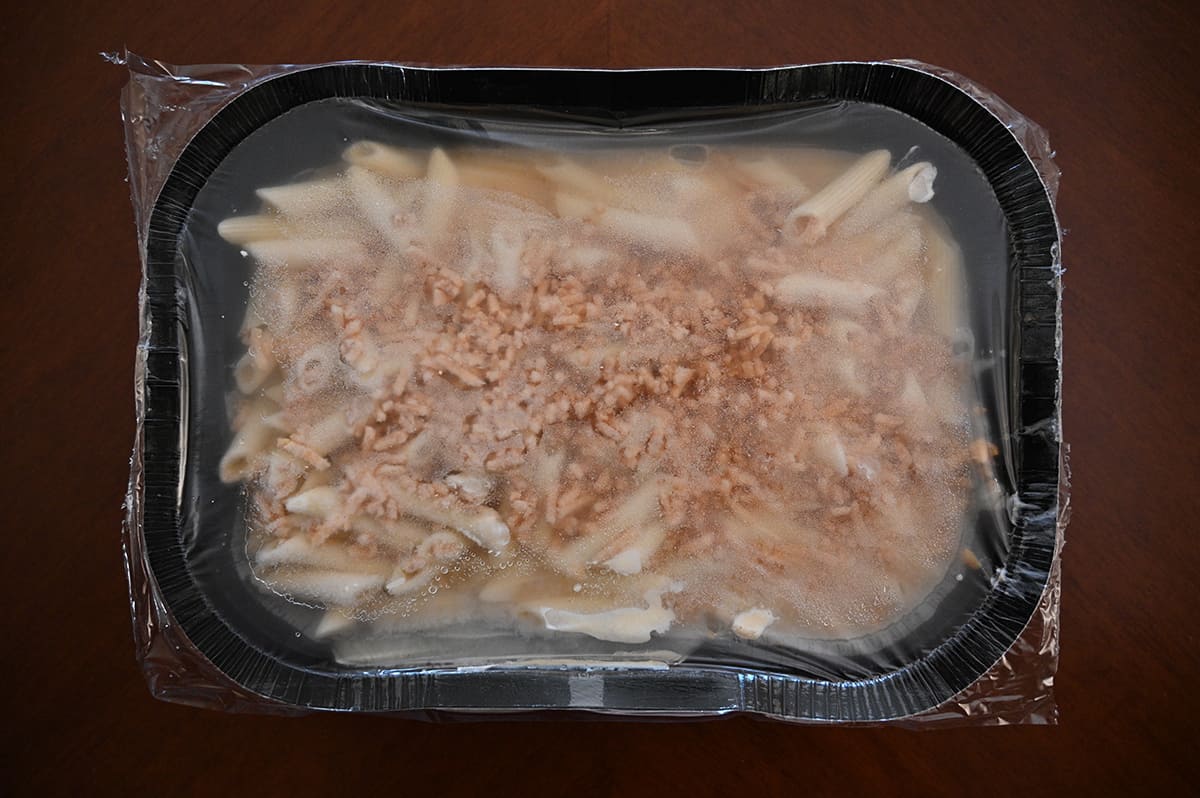 Taste
This isn't your average mac and cheese! Beecher's is a legit cheesemaker and they use their own cheese in this so the flavor of the dish is more complex and unique. The cheese is a bit sharper tasting than your average cheddar.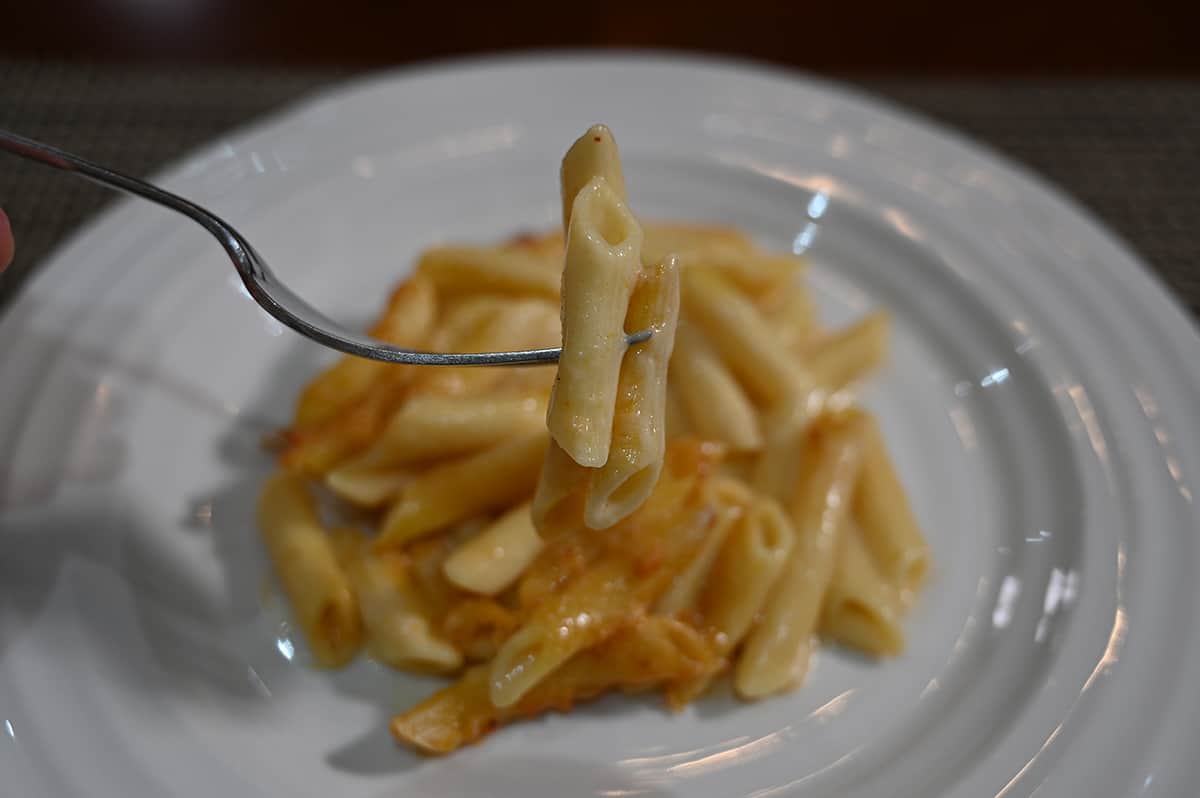 The pasta seemed to be cooked to a good level of chewiness, but the stuff on top dried out a fair amount, so it was quite crunchy which I liked but my husband didn't. The penne on top seemed to have a bit more of a cheesy flavor than the noodles on the bottom. Next time we could probably avoid the crunchy noodles by adjusting the covered cooking time.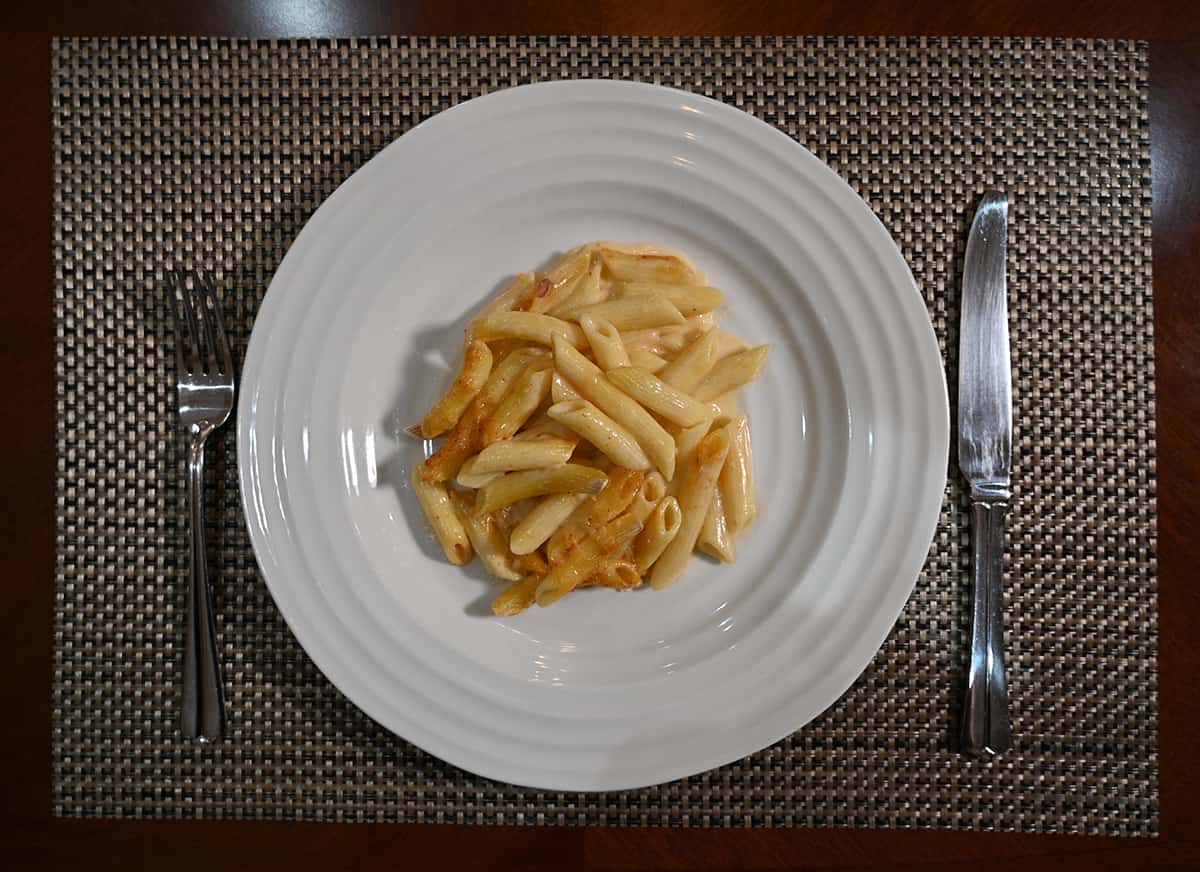 The flavors are interesting; it's less cheesy and more smoky and spicy than I expected. The smokiness is coming from the chipotle. It's just spicy enough that extremely sensitive mouths might be put off. It's creamy, not very salty and some may find it a bit on the bland side but I think it's quite good.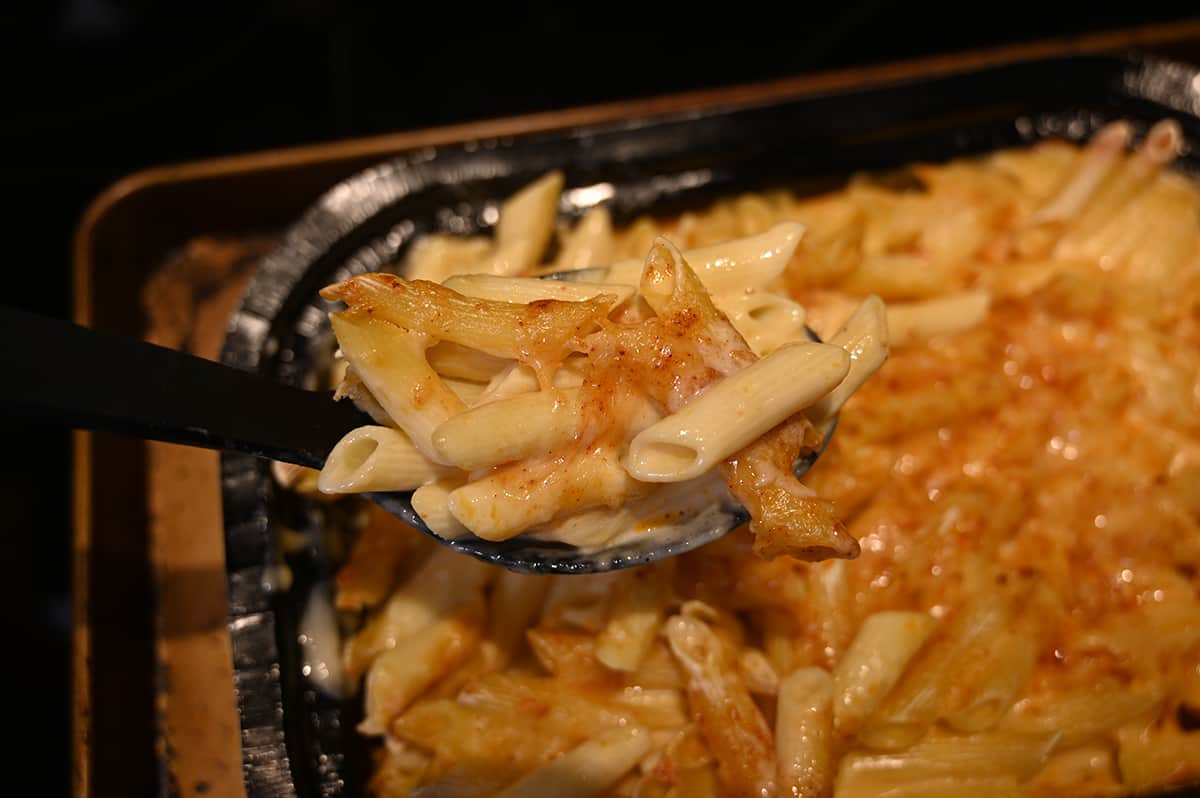 Cost
This isn't cheap! The two-pound and 14-ounce tray costs $15.99 USD. That's not cheap for cheese and noodles. You're paying for the convenience as well as the fact that it's from a fancy cheesemaker in Seattle.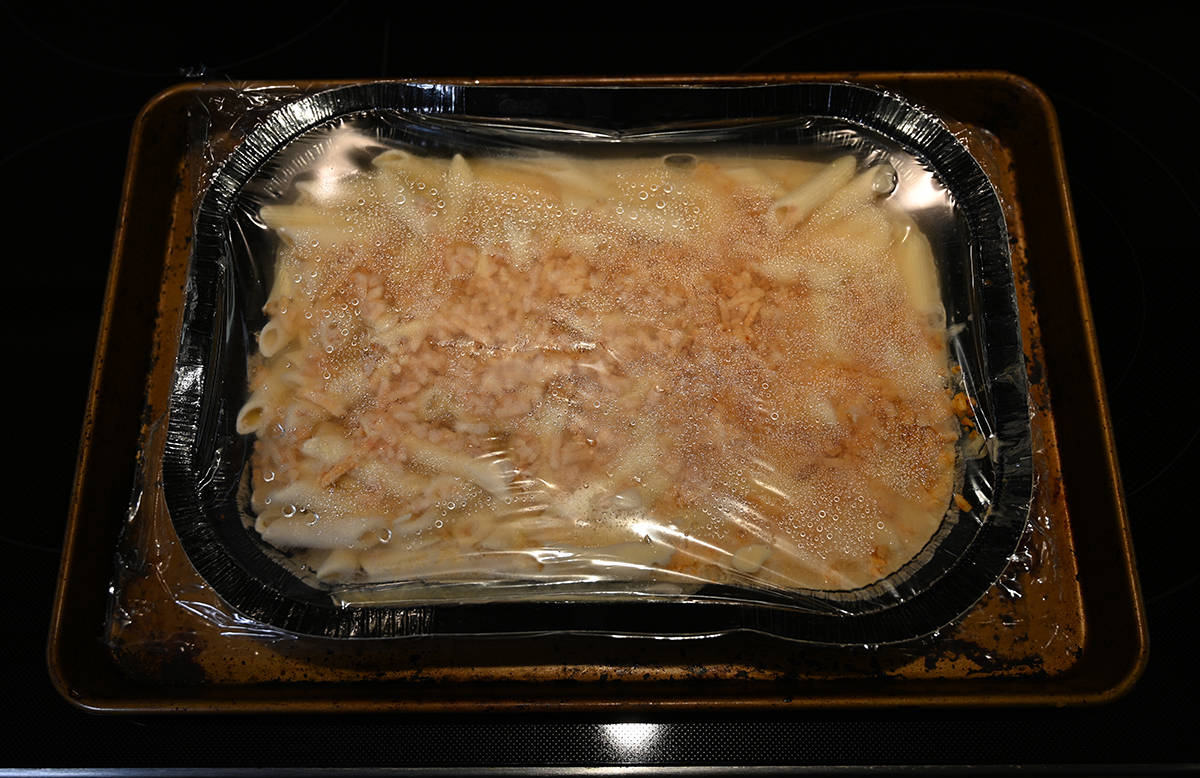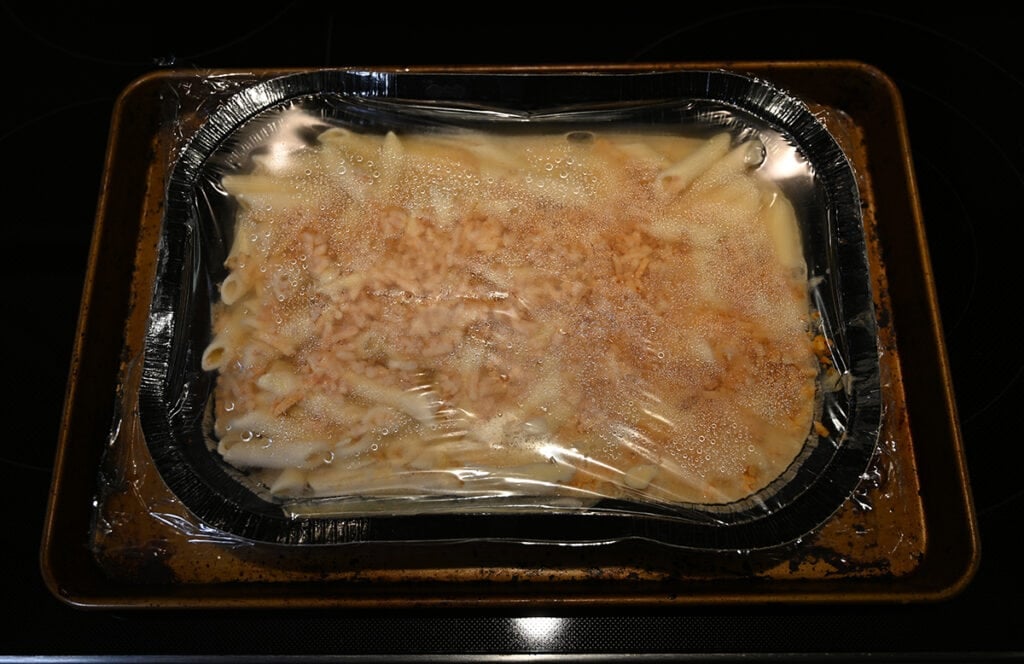 The box says it serves six to nine and there is quite a bit of mac and cheese but not enough for eight or nine people in my opinion.
Convenience
The cooking instructions seemed way off. I had to bake it for an extra 15 minutes uncovered because the internal temperature was too low when checked with an instant-read thermometer. I finally gave up and took it out even though the internal temperature was about 155 degrees Fahrenheit vs. the recommended 165 because the top was starting to look a bit dried out.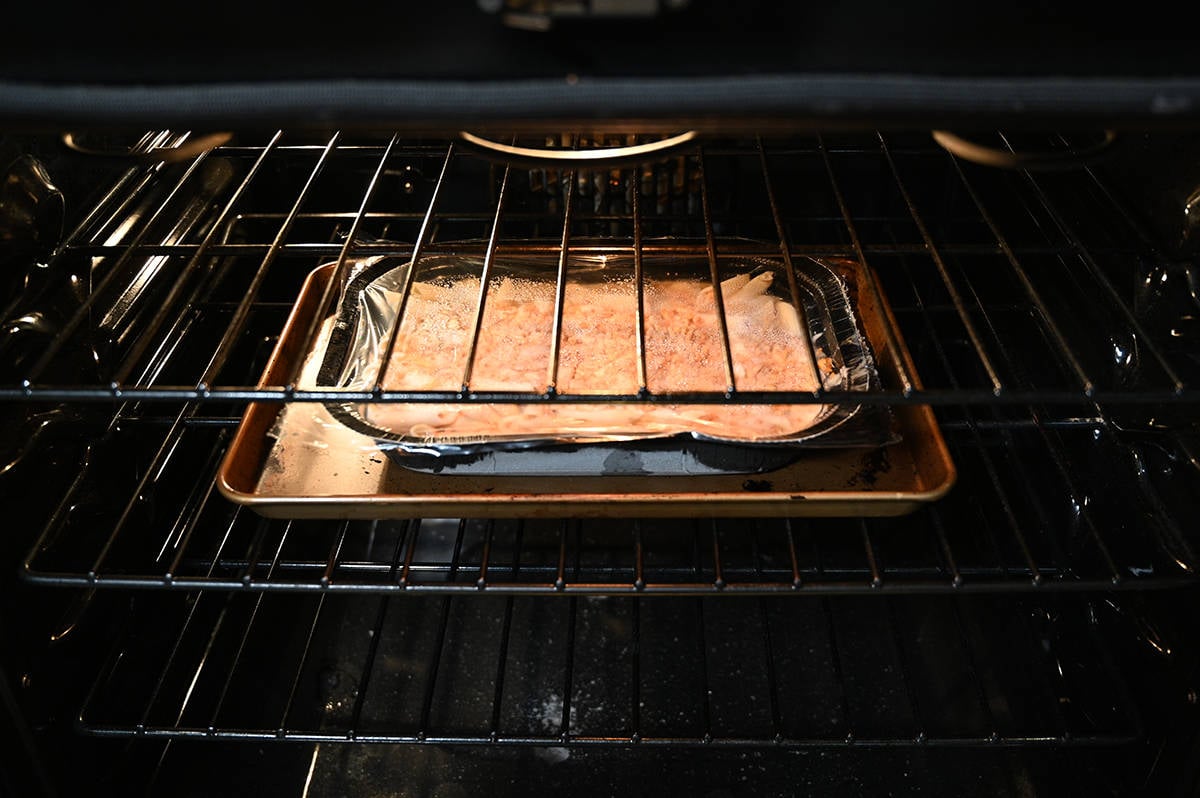 It was okay I think, but definitely could have been hotter. Next time I'd bake it covered for extra time and check the temperature through the slit in the plastic film before uncovering it for the last ten minutes.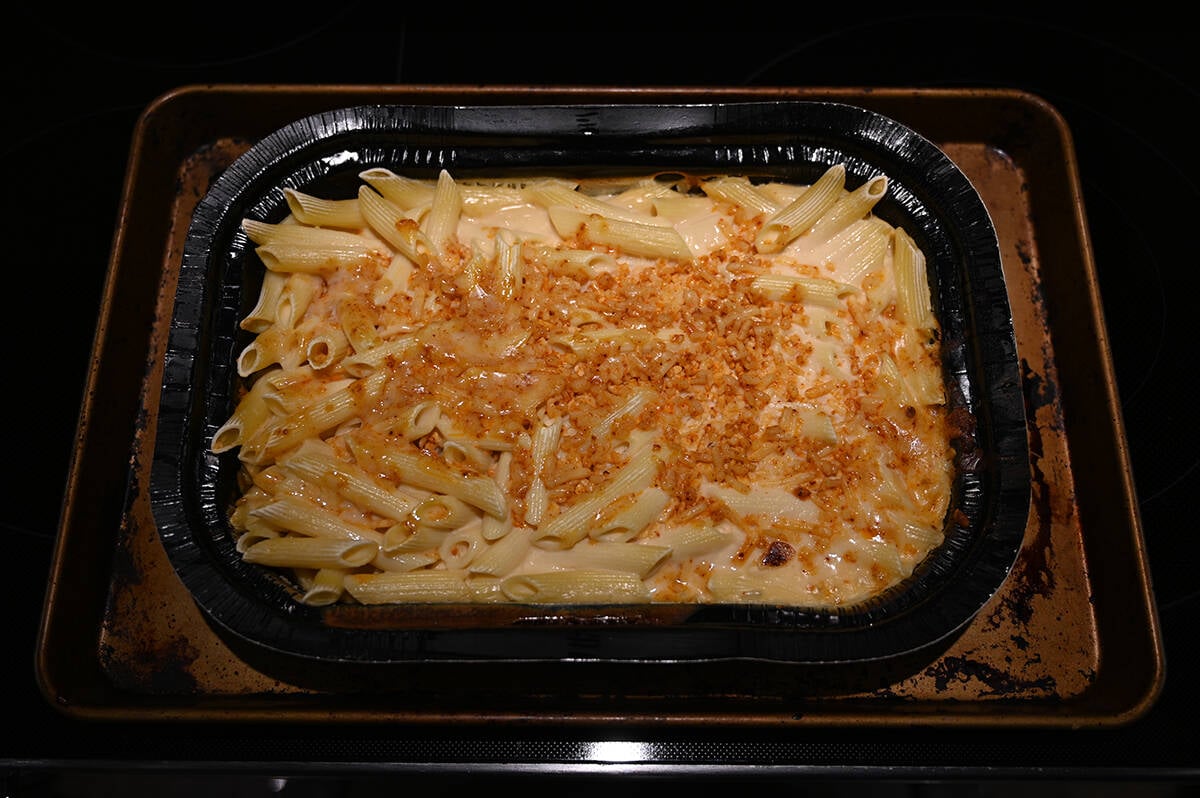 The mac and cheese comes frozen and the best-before date is about 14 months from when I purchased it. I think this works as a side at Thanksgiving or Christmas or just to have for dinner one night when you don't feel like cooking! I might add some bacon crumbles to it and serve it with a side salad.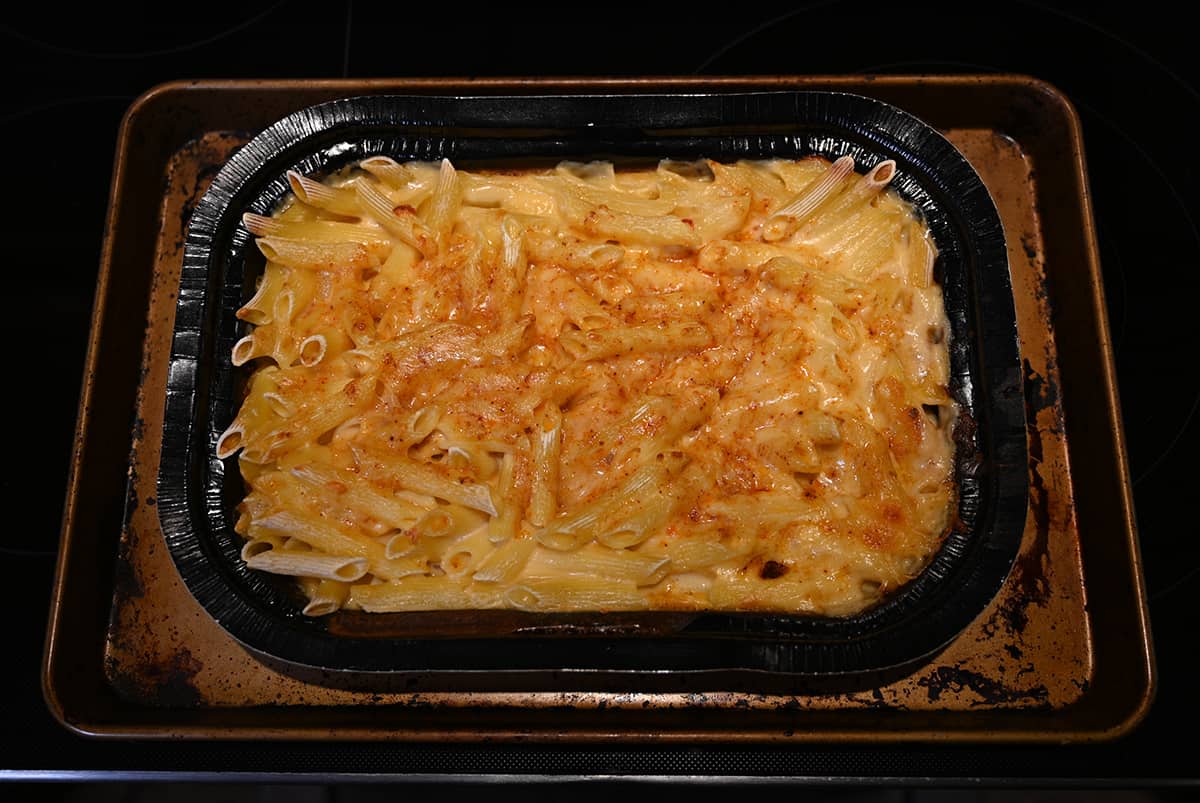 Nutrition
Calories
One cup of mac and cheese contains 460 calories, 24 grams of fat, 640 milligrams of sodium, 40 grams of carbohydrates, four grams of fiber, four grams of sugar and 21 grams of protein.
That's a lot of calories, fat, sodium and carbs but exactly what I expect in a dish like this! I'm shocked that there are 21 grams of protein in a serving, that's actually quite a bit for a pasta dish.

Ingredients
I don't really have any complaints about any of the ingredients listed. It's pasta, cheese and spices. The chipotle puree with red chile and smoked red jalapeno are what give the mac and cheese that bit of heat.
The mac and cheese contains milk and wheat but is vegetarian.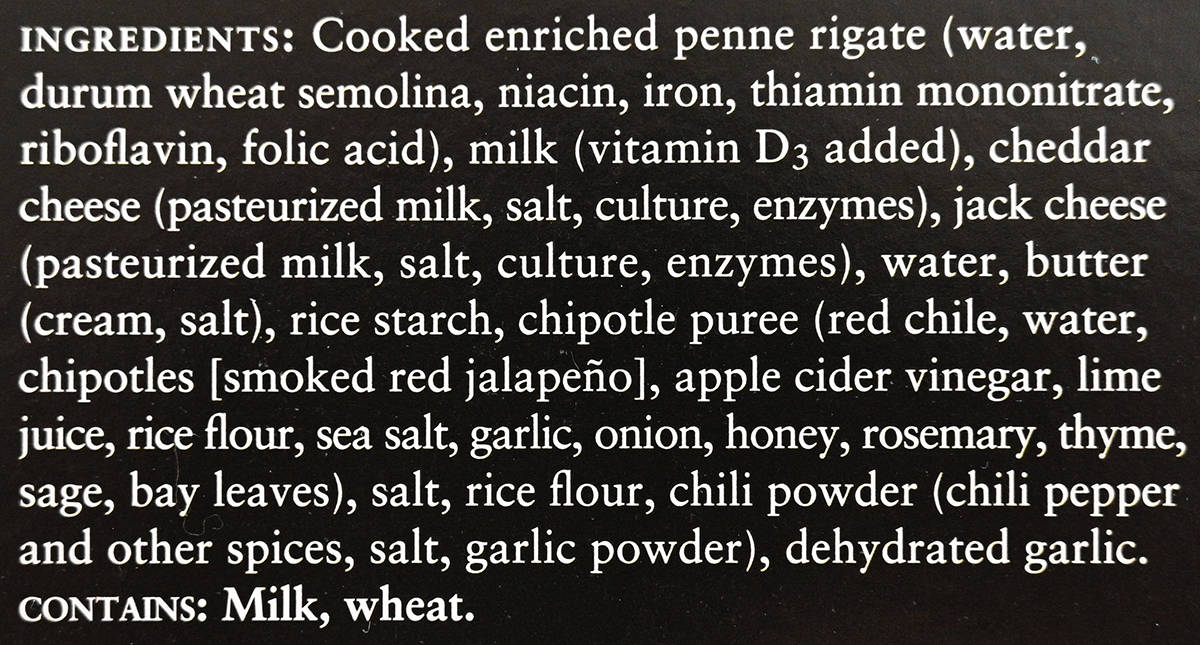 Scoring
Taste: 7.5/10
Cost: 6/10
Convenience: 8.5/10
Nutrition: 2/10
Overall
Give it a try!
Although mac and cheese is such a simple dish, I feel like a lot of people have a preference on how it should taste and the chipotle puree in this might turn some people off. I thought it was unique and enjoyed my serving.
Have you tried this Beecher's "World's Best" Mac and Cheese? What did you think of it?
---
Please note that this review was not paid for or sponsored by any third party. This product was purchased by Costcuisine for the purpose of producing this review. The opinions in this review are strictly those of Costcuisine. Costcuisine is not affiliated with Costco or any of its suppliers. In the event that Costcuisine receives compensation for a post from the manufacturer of a product or some other third party, the arrangement will be clearly disclosed (including where the manufacturer of a product provides Costcuisine with a free sample of the product).