I grabbed this package of pasta off the shelf at Costco quickly and thought it said "tortellini". I didn't realize until I got home and read it more closely that there's a different kind of pasta called "tortelloni"! Both are stuffed pastas, but tortelloni are bigger and made with vegetarian ingredients while tortellini are smaller and typically contain meat. After figuring all of that out, I was ready to give this Kirkland Signature Five Cheese Tortelloni with Parmigiano Reggiano a try. Read on to find out if this quick-to-prepare cheesy pasta is worth your money.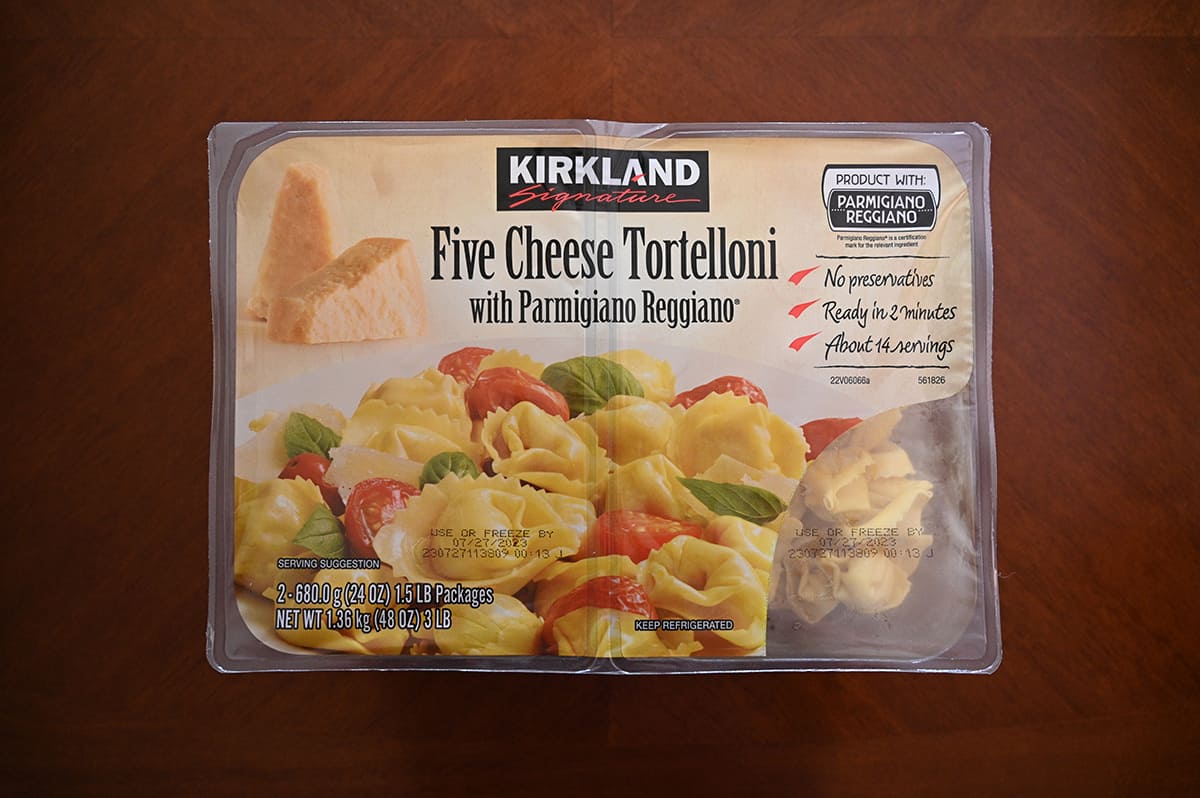 Costco carries a ton of different fresh and dry pasta as well as pre-made pasta meals. Some that I've tried are the Kirkland Signature Meat Lasagna, Kirkland Signature Four Cheese and Spinach Manicotti, Kirkland Signature Mac & Cheese, Kirkland Signature Chicken Penne Alfredo, Rana Tagliatelle Seasoned White Chicken & Mushroom Sauce, Monterey Gourmet Foods Spinach & Cheese Ravioli and the Banza Rotini Chickpea Pasta.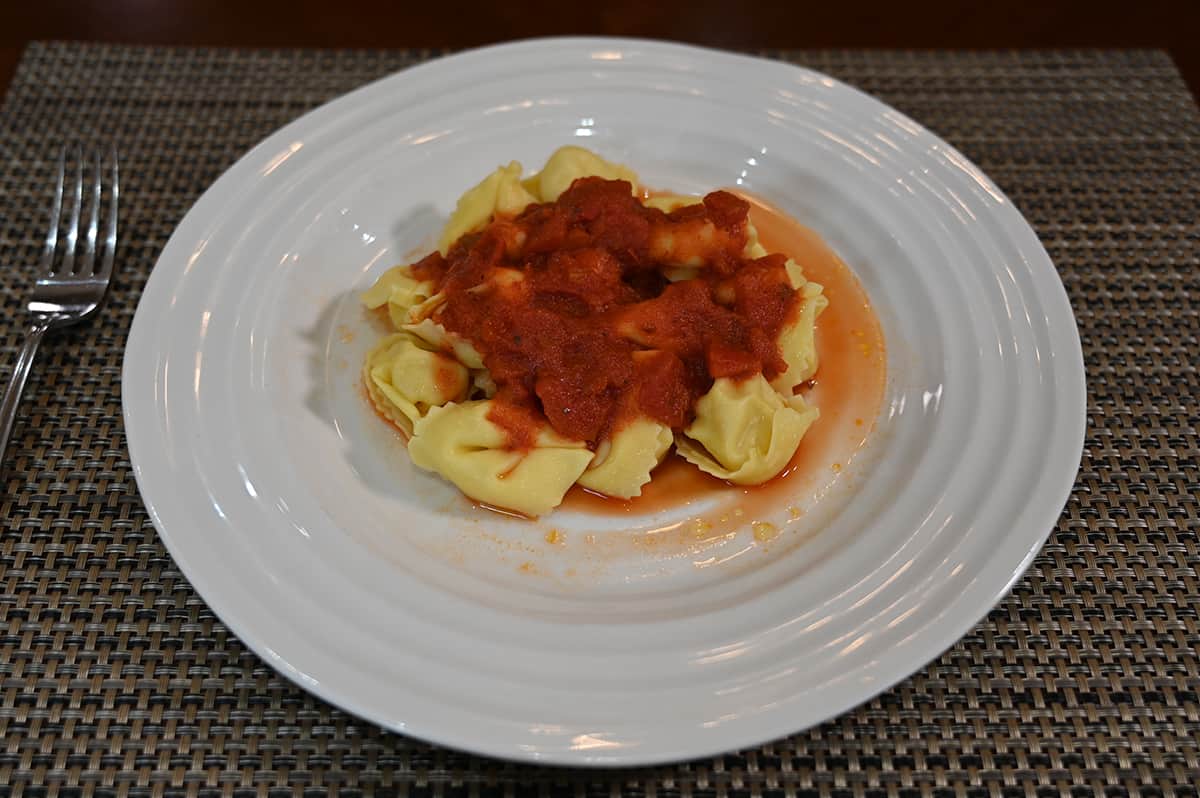 Location in Store
This is located in the refrigerated deli section at Costco and the item number is 818073. I bought it at the Kalispell, Montana Costco.
Taste
This tortelloni delivers what it promises – it's very cheesy! I could smell the cheese as soon as I opened the package. I'll admit, I'm not a cheese expert. I think what I was smelling was the parmigiano reggiano and possibly the pecorino romano, as those are the stronger cheeses out of the five. The rest (ricotta, mascarpone and mozzarella) are mild.
As I said, I'm not a cheese connoisseur, particularly when it comes to parmigiano reggiano and pecorino romano. I don't particularly like stronger cheeses, so the other three in this mix are more my taste.
The flavors of the parmigiano reggiano and pecorino romano seem to dominate the salty cheese mixture. The cheese mixture isn't super strong-tasting by any means, so I suspect the main flavor comes from the parmigiano reggiano (which is the second cheese listed on the package).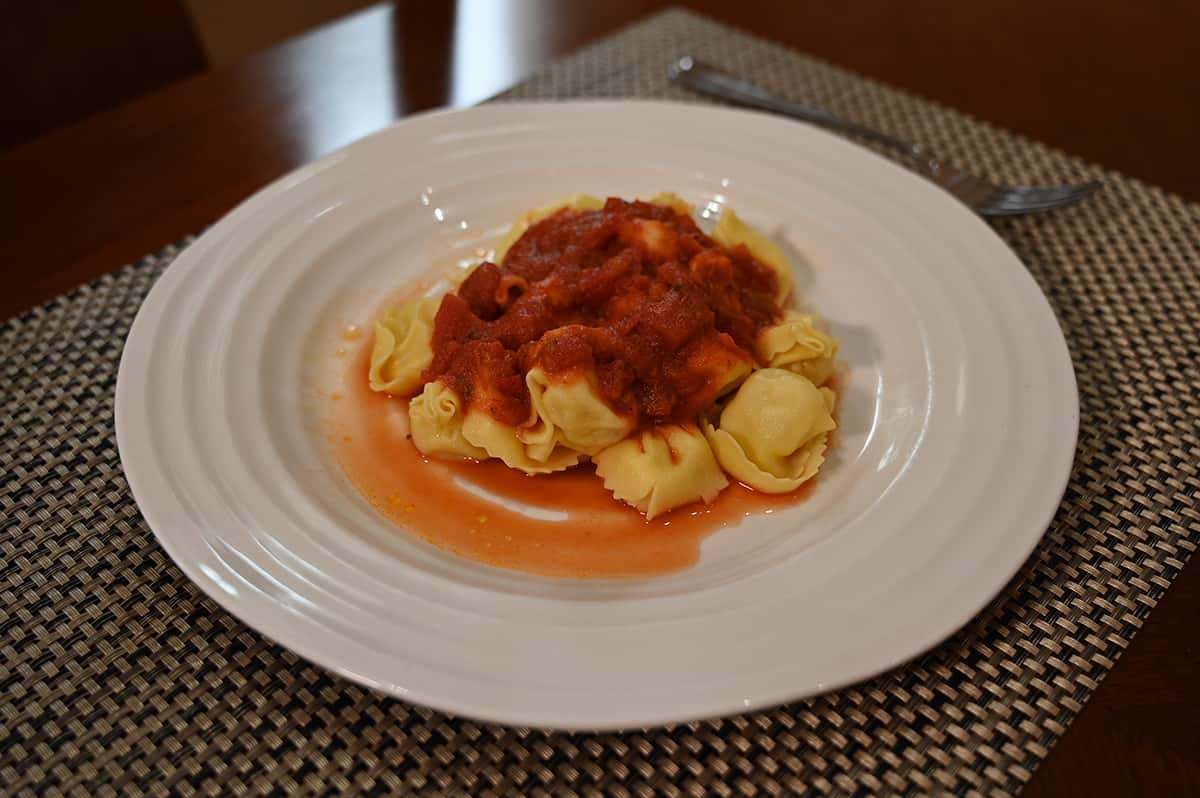 I know parmigiano reggiano is milder than pecorino romano, and while I found the fresh cheese mixture a tiny bit strong for my tastes, I'm admittedly pretty sensitive to strong cheeses and didn't find it to be so strong that I disliked it. Based on my research, I'm not sure that would have been the case if it had a strong pecorino romano flavor!
I served my tortelloni with a red sauce (my favorite) and found it fairly enjoyable. The sauce took the edge off of the cheese a bit, which was an improvement from my perspective.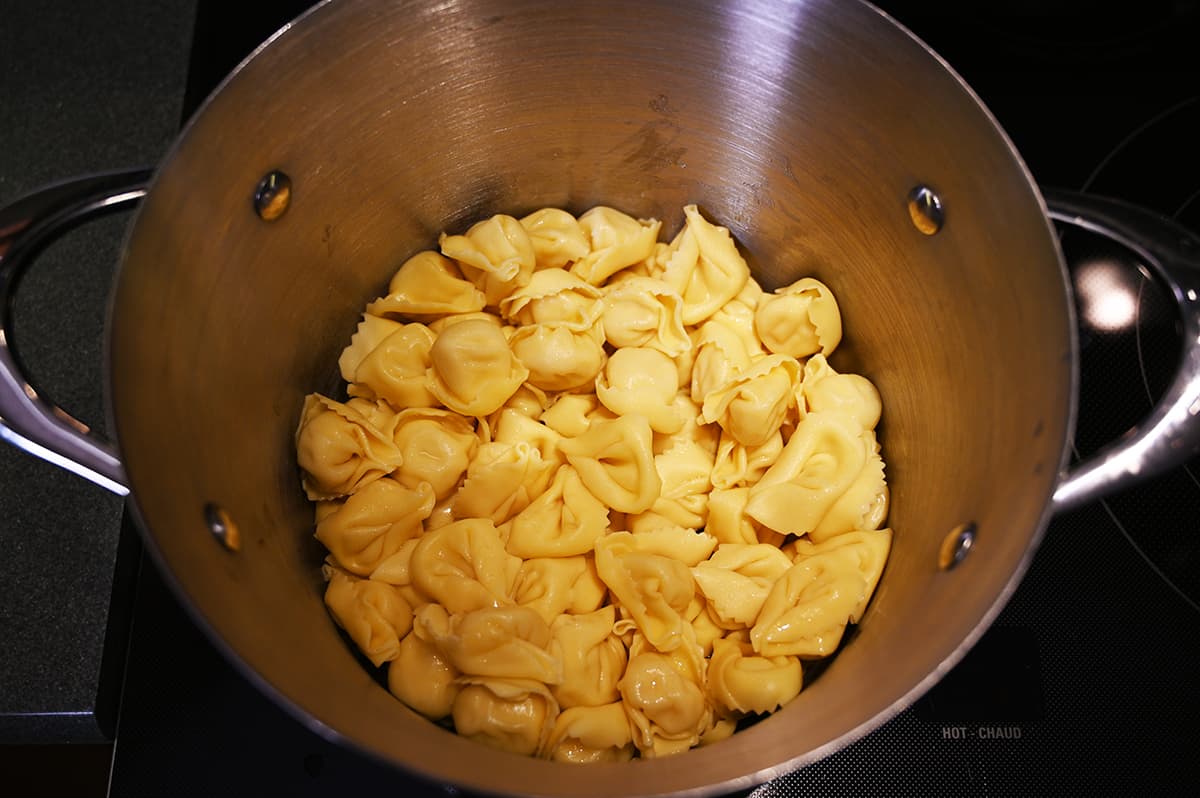 I was a bit surprised when I read the directions and realized I was only supposed to cook the tortelloni for two minutes! I think most other similar tortelloni I've purchased over the years suggest six to eight minutes of cook time. My tortelloni came out perfectly cooked though. It was nice and chewy, but not underdone.
I think you could definitely serve this to a crowd and have very few complaints. The quality of the tortelloni is great and there are many ways to use it in a variety of dishes.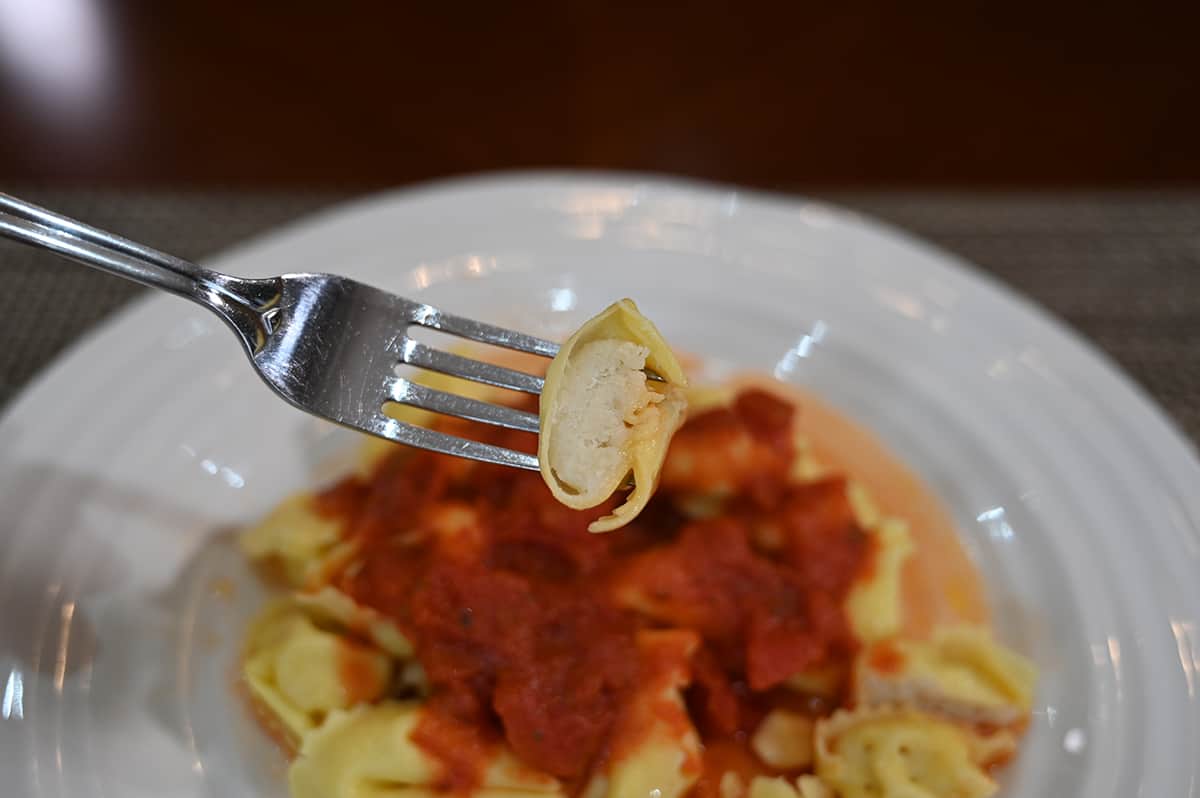 Cost
The tortelloni contains two packs of pasta that weigh one and a half pounds each. It costs $10.99 USD at Costco which seems about right for a fresh pasta dish.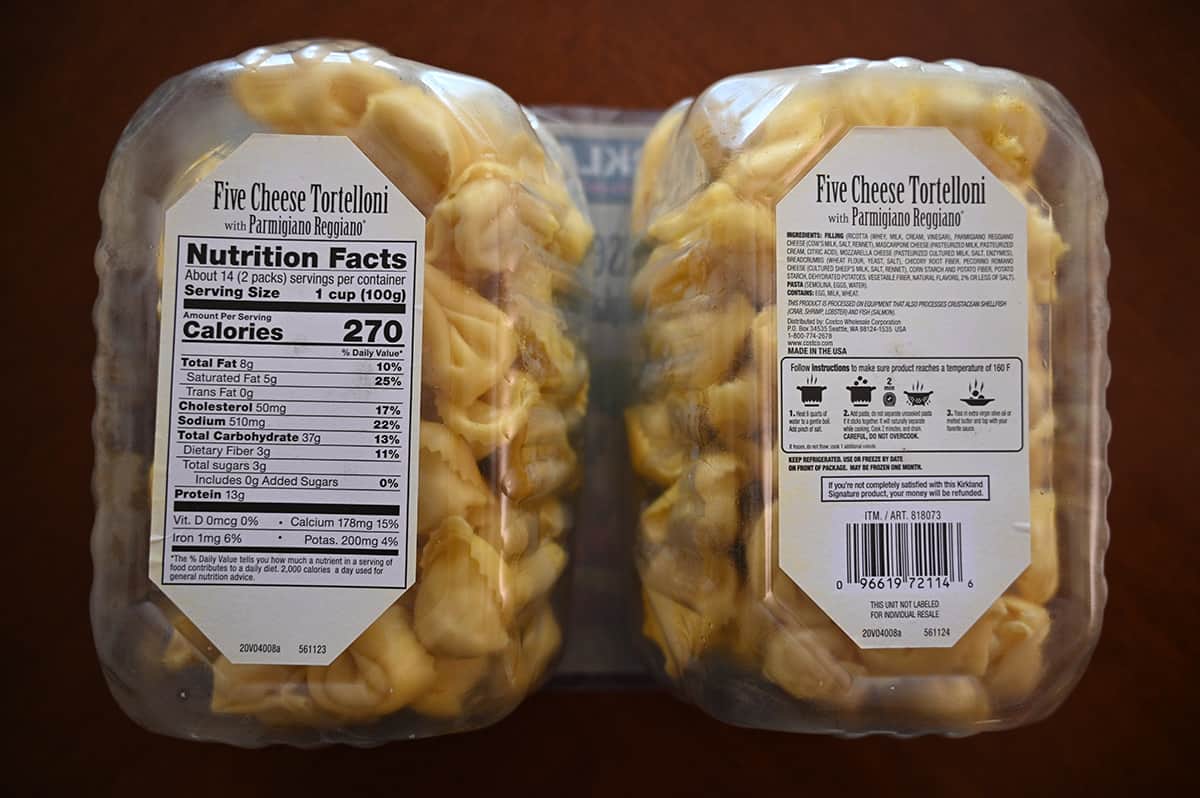 Convenience
The tortelloni has a best-before date that's almost a month from when I purchased it. It needs to be kept refrigerated or frozen before the best-before-date.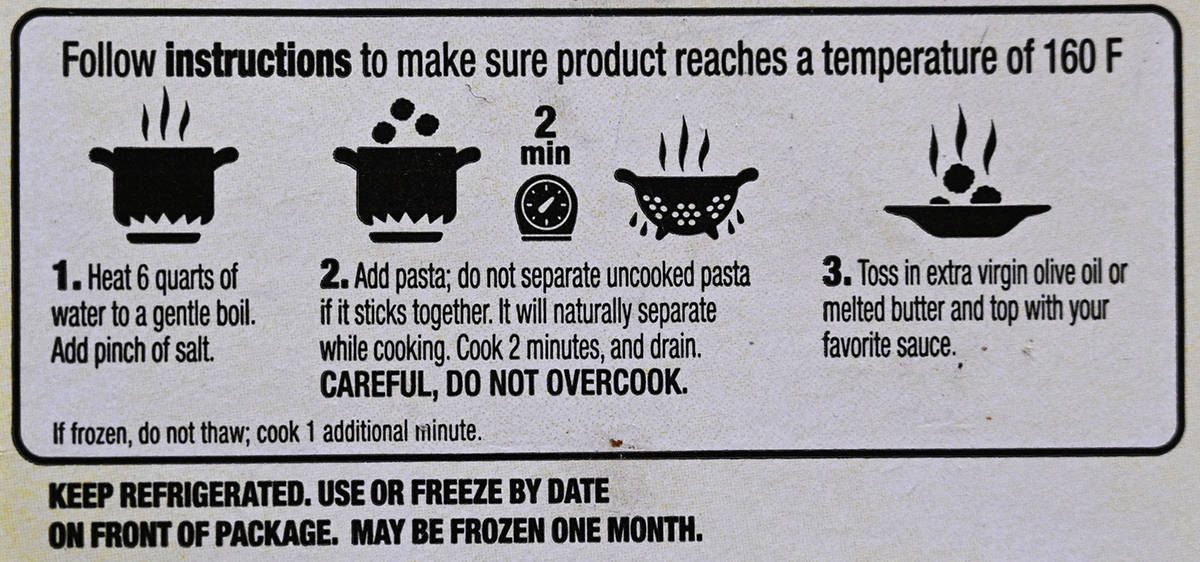 The tortelloni is really easy to make and like I said, is done in only two quick minutes! I think this would be fantastic with a pesto but I also really want to try making a pasta salad with it. You could also use it to make a pasta bake or some soup!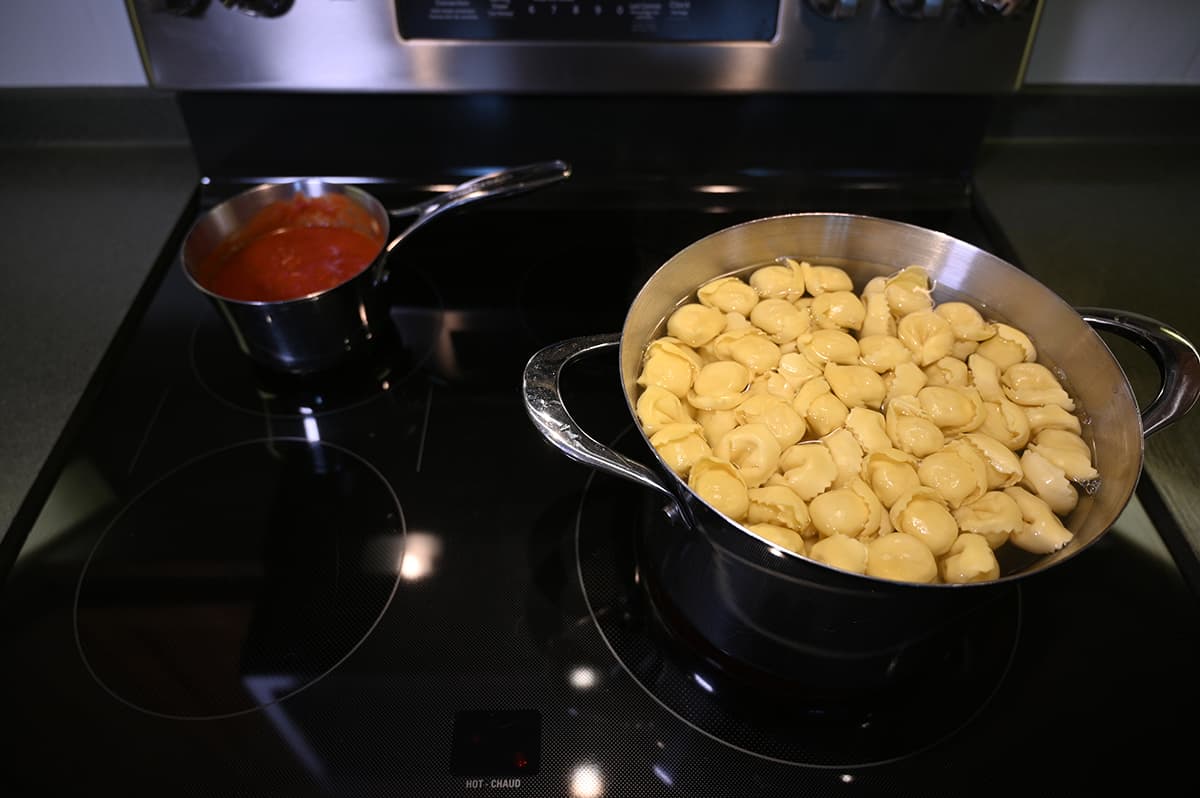 Nutrition
Calories
One cup of tortelloni contains 270 calories, eight grams of fat, 510 milligrams of sodium, 37 grams of carbohydrates, three grams of fiber, three grams of sugar and 13 grams of protein. Most cheesy pasta is pretty high in calories, fat and sodium so I'm not too surprised by this!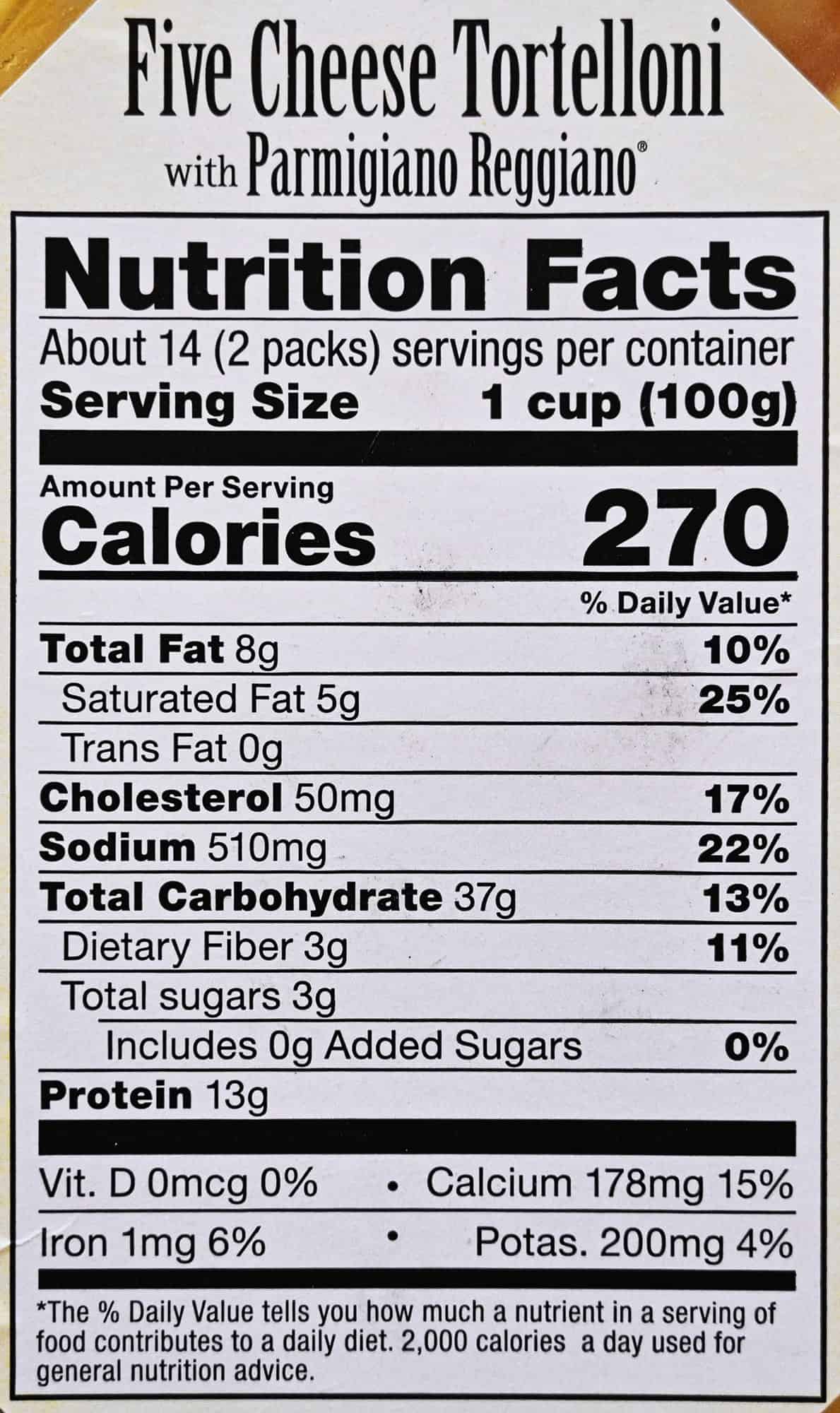 Ingredients
The ingredients list has exactly what I'd expect to see in a store-bought tortelloni. Lots of cheese and basic ingredients to create the pasta. Costco Kirkland Signature Tortelloni contains egg, milk and wheat and may contain crustacean shellfish like crab, shrimp, lobster and salmon.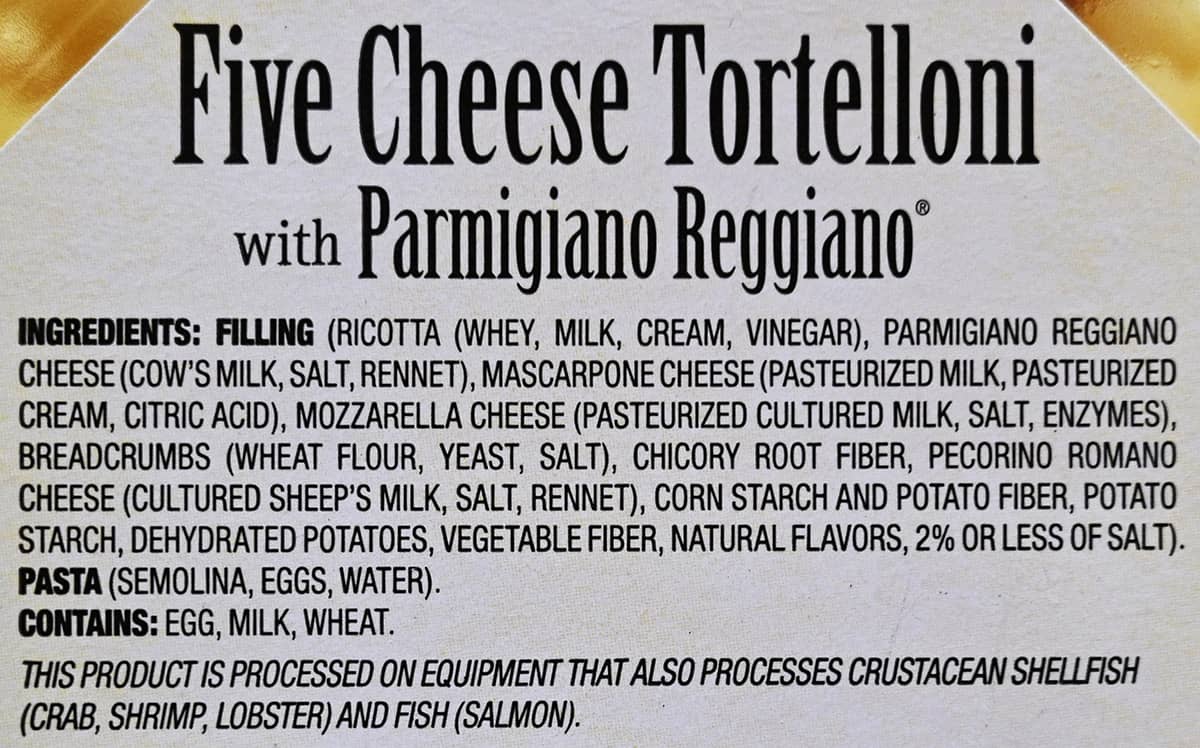 Scoring
Taste: 7.5/10
Cost: 8/10
Convenience: 9.5/10
Nutrition: 3/10
Overall
Give it a try!
I like this tortelloni and would love to try my second package to make a nice summer pasta salad!
Have you tried the Costco Kirkland Signature Tortelloni? What did you think of it?
---
Please note that this review was not paid for or sponsored by any third party. This product was purchased by Costcuisine for the purpose of producing this review. The opinions in this review are strictly those of Costcuisine. Costcuisine is not affiliated with Costco or any of its suppliers. In the event that Costcuisine receives compensation for a post from the manufacturer of a product or some other third party, the arrangement will be clearly disclosed (including where the manufacturer of a product provides Costcuisine with a free sample of the product).