Do you absolutely love bagels but are trying to limit your carb intake? The Costco Carbonaut Bagels are lower in carbs and calories and higher in fiber than regular bagels. They're keto-certified, plant-based and gluten-free. How tasty can a bagel like this actually be though?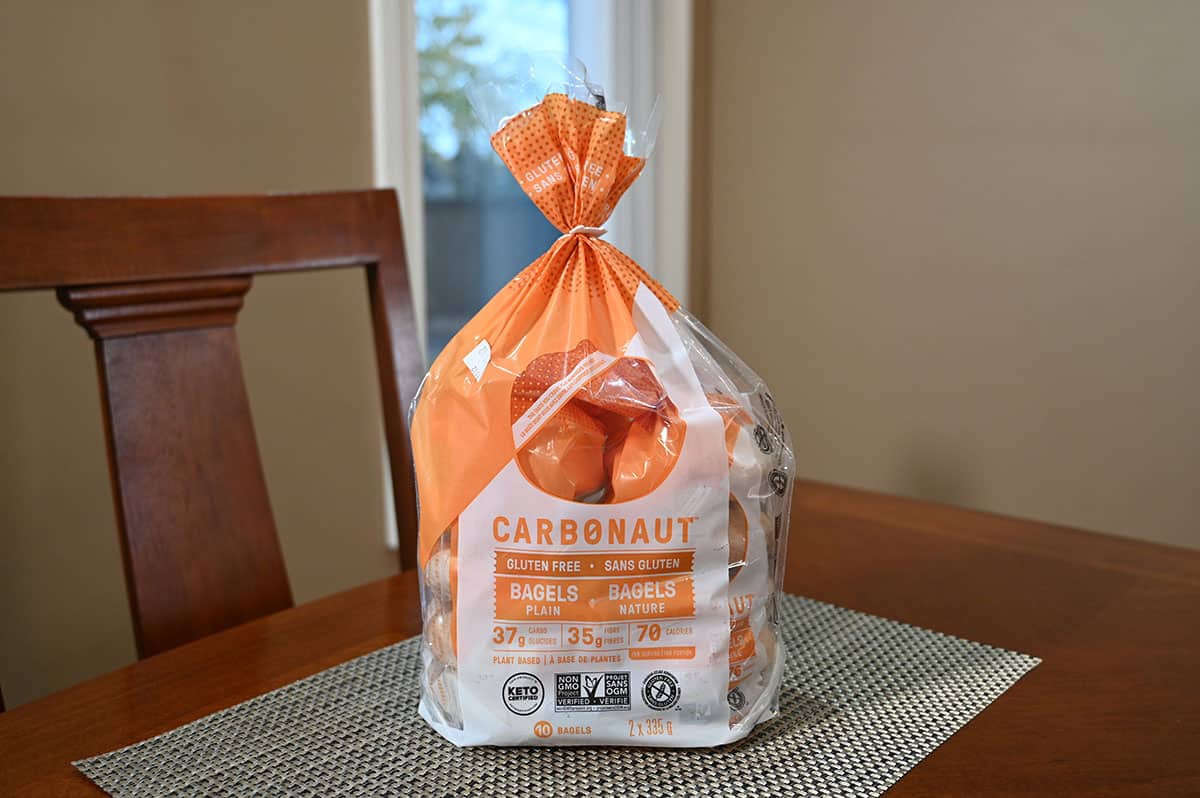 Bagels aren't my absolute favorite bread item but I still like them! I'm more of a toast girl but I'd never say no to a bagel. During my husband's last visit to Costco (we haven't attempted taking the baby to Costco yet) he picked up these Carbonaut bagels for me to try and review!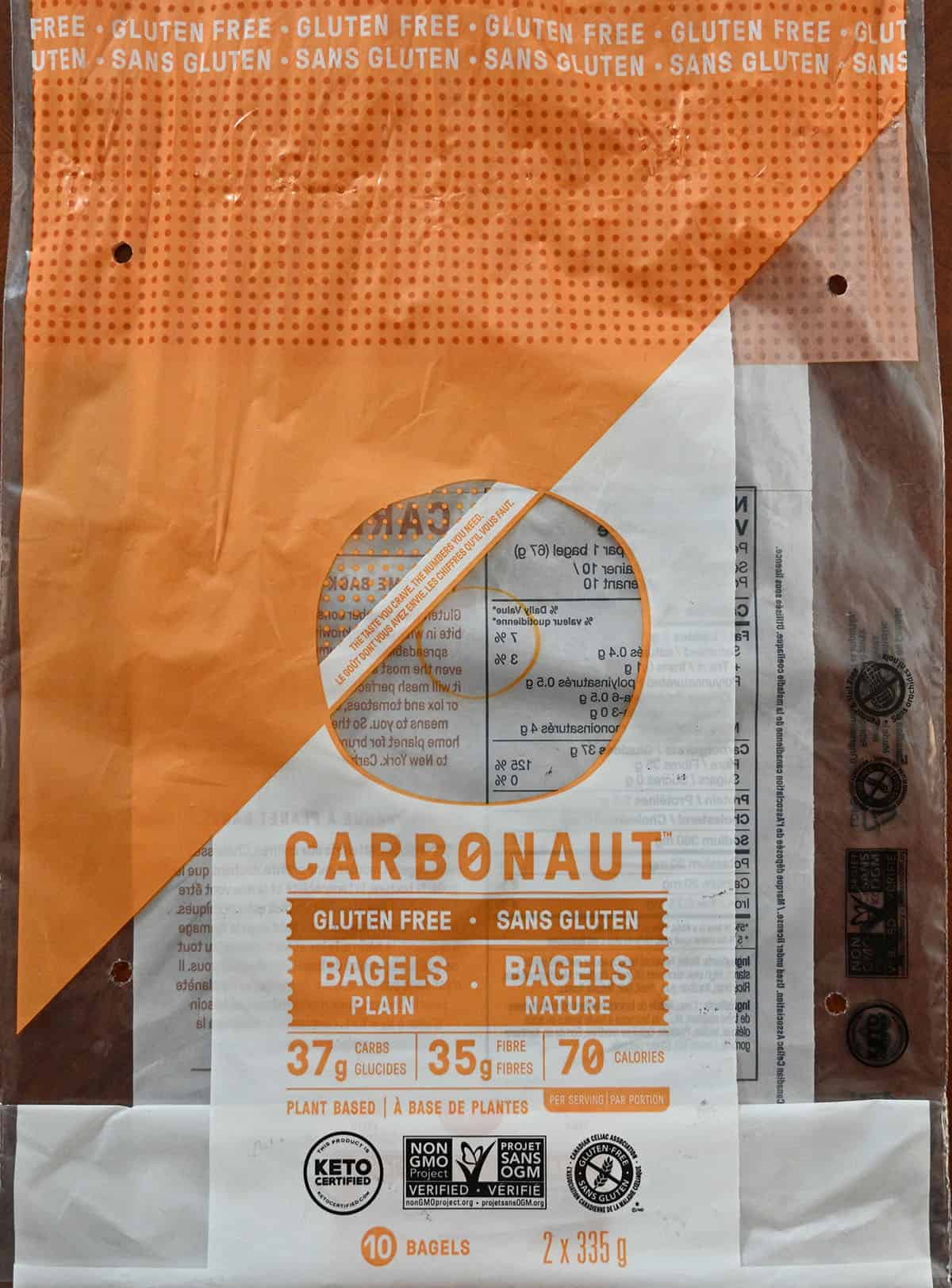 I've already reviewed both the white and multigrain Carbonaut bread from Costco. The Keto 1.0 All-In Bagels from Costco have high protein and fiber. If you're someone who just wants a regular bagel you might like the Kirkland Signature Cinnamon Raisin Bagels, Kirkland Signature Imitation Blueberry Bagels, Kirkland Signature Jalapeno Cheddar Bagels, Kirkland Signature Everything Bagels or just the Kirkland Signature Plain Bagels.
Location in Store
You can find the Carbonaut Bagels in the bakery section at Costco, the item number is 1683305.
Taste
I can't say I enjoy these. They're not very flavorful, it's kind of like eating salty dust or cardboard. They taste way better toasted than not and a lot of butter also enhances the flavor. I think if you're used to eating gluten-free bread these actually might taste pretty okay.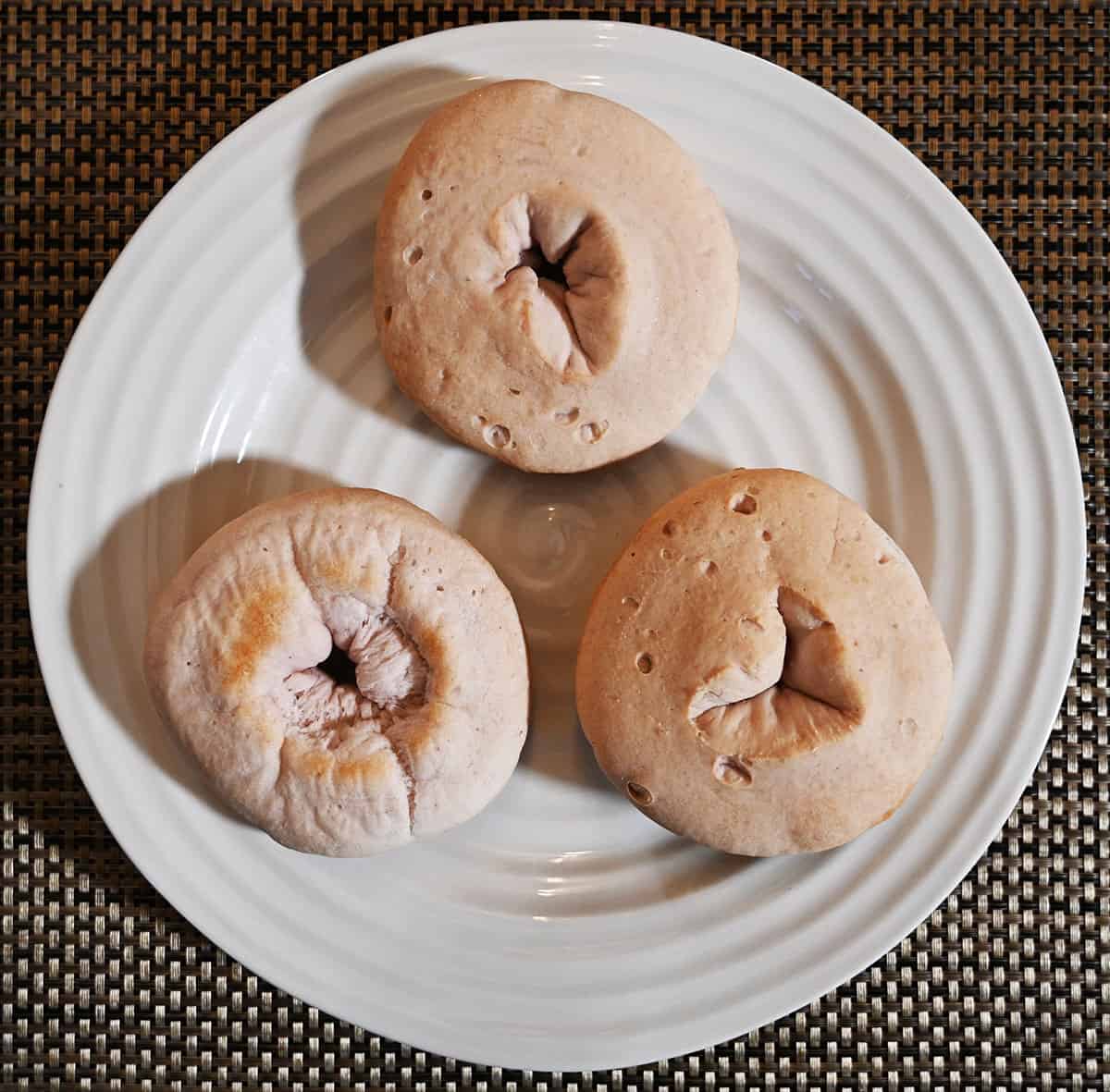 The texture is a lot less dense and chewy than a typical bagel, the texture reminds me of the gluten-free hamburger buns I ate during my pregnancy. They need extra toasting to become crispy and as I said earlier, are very bland.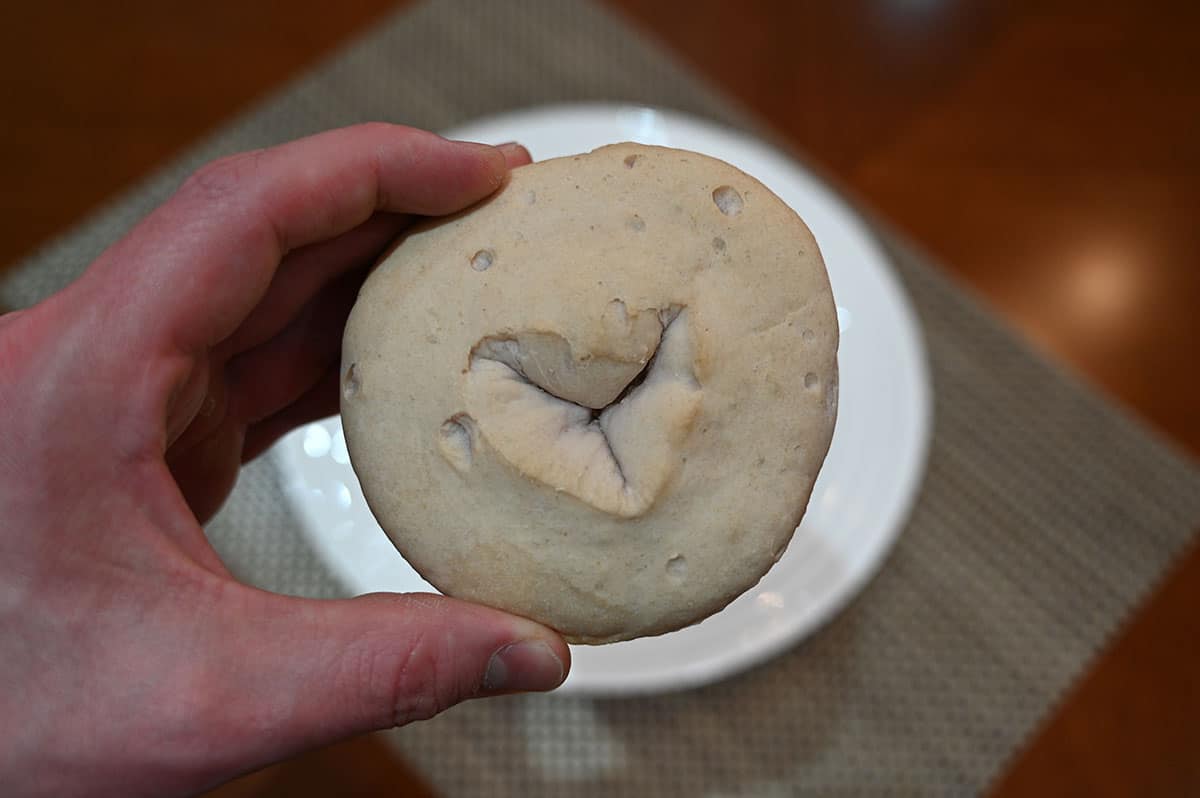 Toasted it has a really light, airy, spongey odd texture, not like the nice texture you get with a normal bagel. I don't notice the typical bitter aftertaste that I notice a lot of keto products have so that's one bonus but they do have a bit of an odd powdery taste.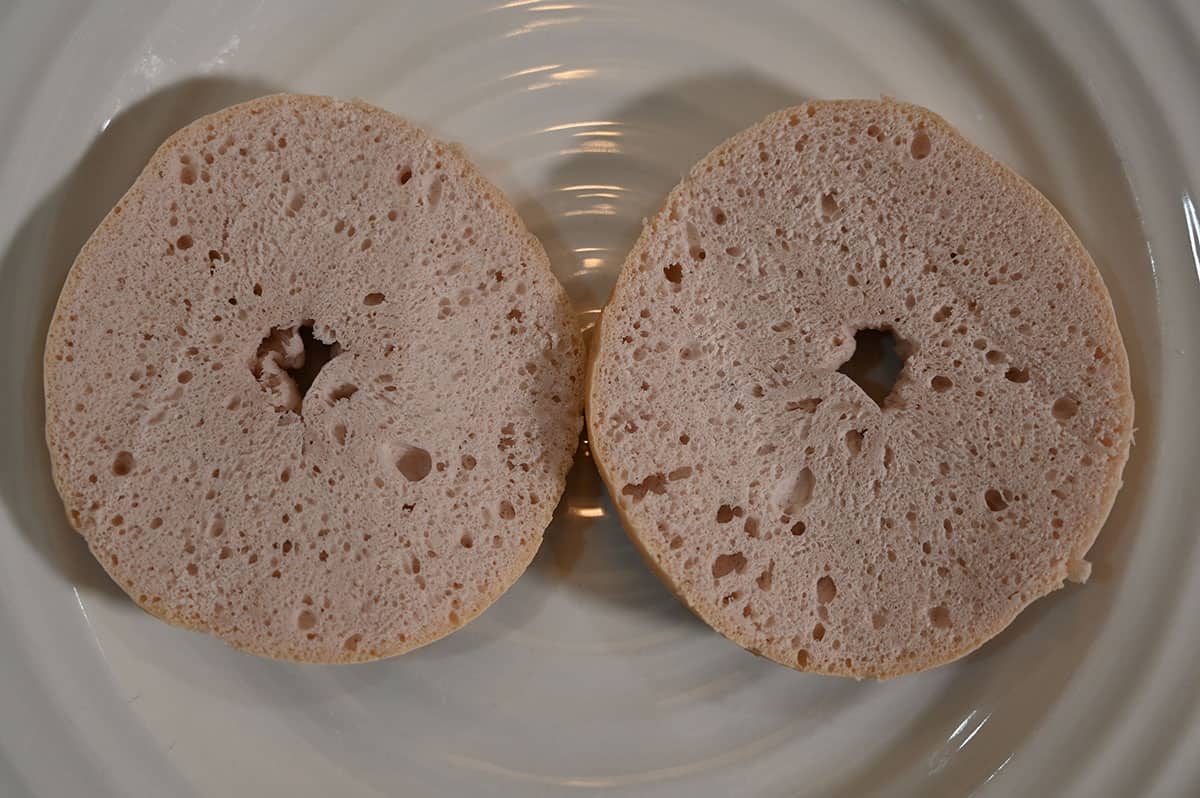 There is also a bit of a savory aftertaste I find it hard to explain, not bitter and not unpleasant.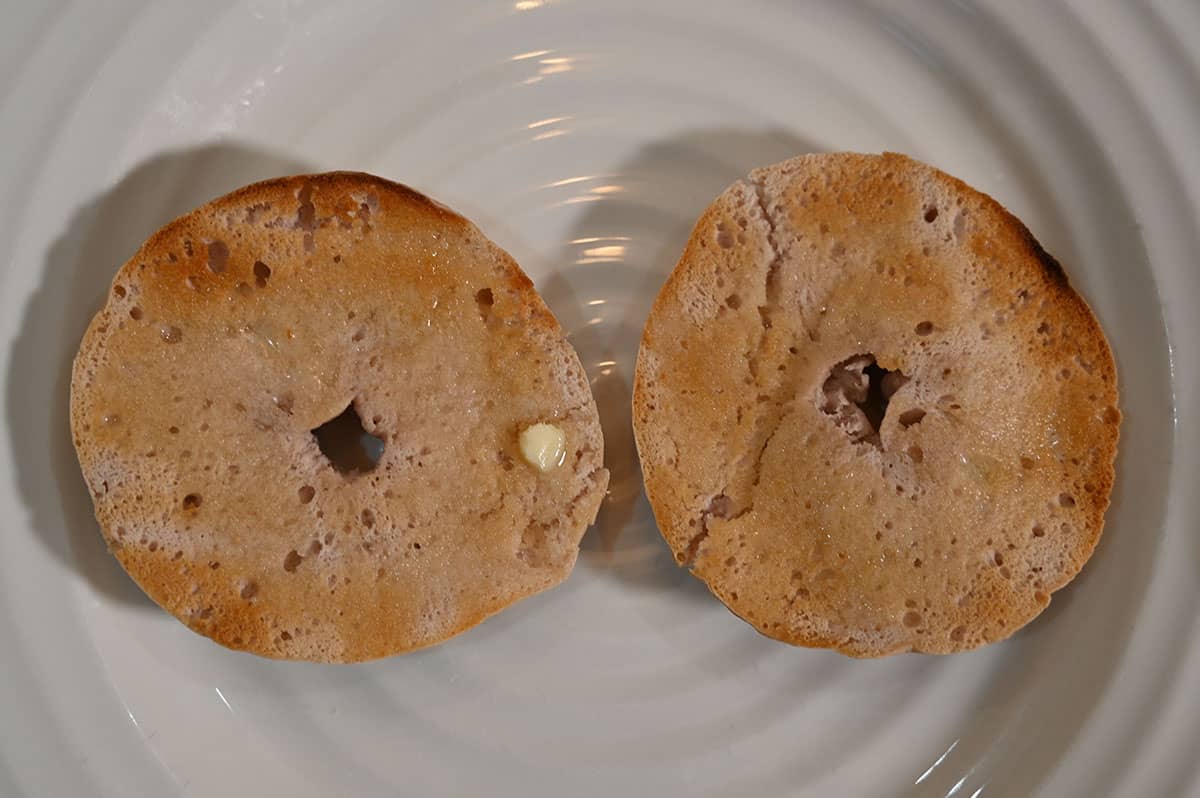 Cost
The bag of 10 bagels costs $9.99 Canadian, so about a dollar per bagel which is pretty expensive. I think the cost is definitely related to the fact they're low-carb, low-calorie and gluten-free.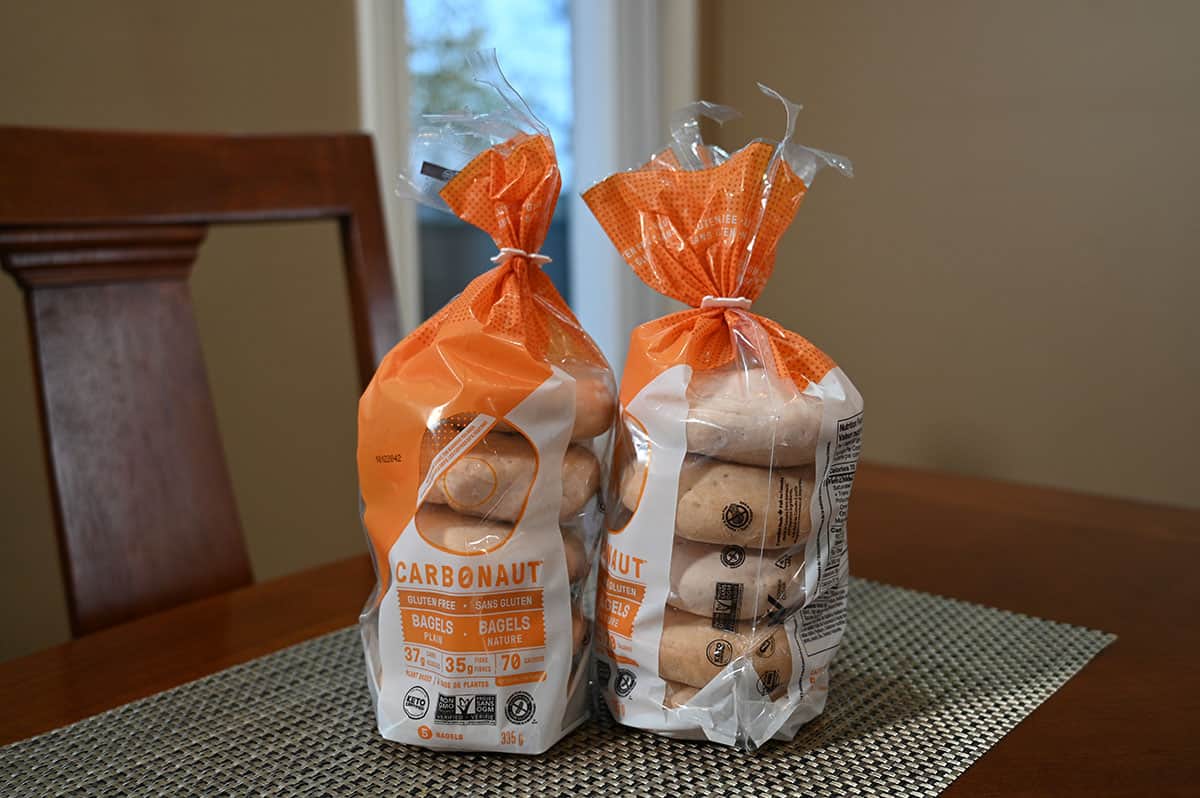 Convenience
There are two separate bags containing five bagels in the bigger bag. The best-before date is about ten days from when I purchased the bagels. You can freeze the bagels if you aren't going to use them by the best-before date.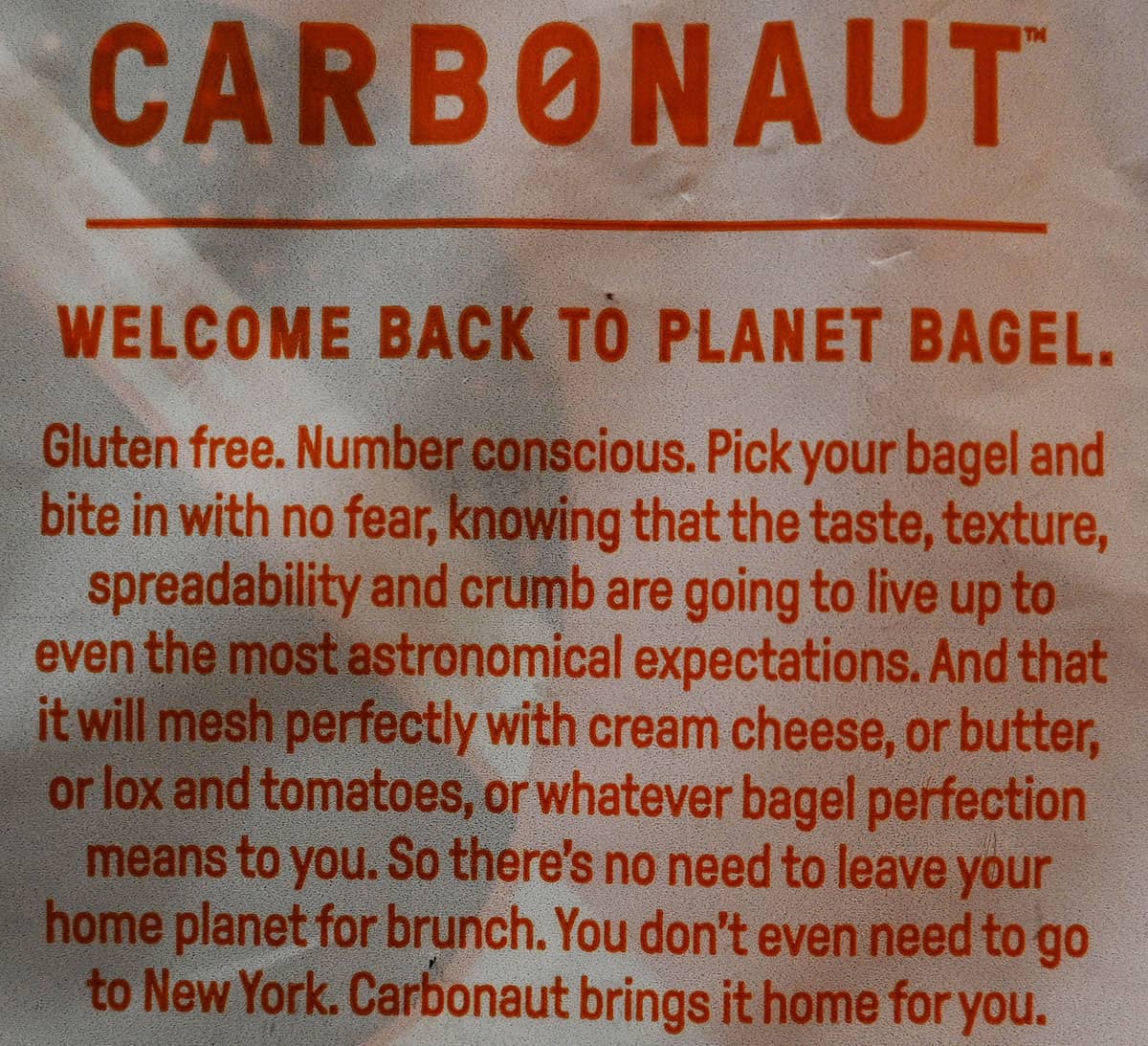 I definitely recommend having these toasted over not and to make them taste better I would slather some butter, nut butter or jam on them. Alternatively, I'd use them to make breakfast sandwiches,
Nutrition
Calories
One bagel is 70 calories, five grams of fat, 37 grams of carbohydrates, 35 grams of fiber, zero grams of sugar and 360 milligrams of sodium. The calories, fat, carbohydrates and sodium all aren't that high! The fiber is extremely high though which is to offset the carbs.
If you have a sensitive tummy I'd be a bit wary about consuming that much fiber in a tiny bagel.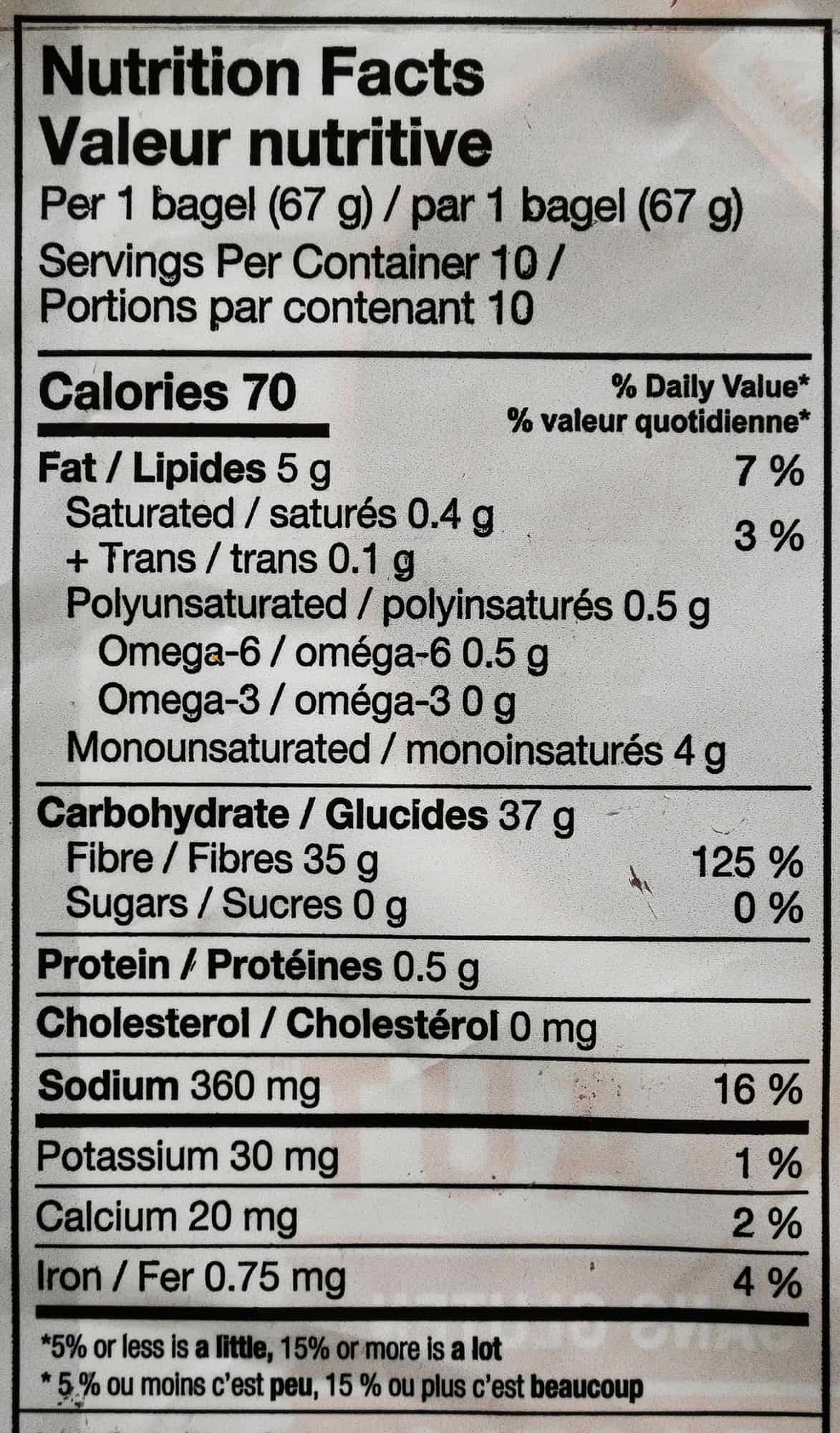 Ingredients
The Costco Carbonaut bagels have a short and sweet ingredient list. Water is the first ingredient that I find really surprising. The bagels are gluten and dairy-free but contain some ingredients which are known to cause stomach upset such as inulin and psyllium. Also, I don't think any of the ingredients are really nutritious so there are not a lot of nutritional benefits when eating these.
I will say that there aren't any major allergens in the bagels like soy, wheat, dairy, eggs and they're also sugar-free.

Scoring
Taste: 4/10
Cost: 6/10 (The price seems typical for a gluten-free, lower-carb product).
Convenience: 10/10
Nutrition: 3/10
Overall
Walk on by unless you're used to gluten-free bread, then give it a try!
Overall these taste very slightly similar to a regular bagel. I think if you're used to gluten-free bread or are trying to avoid all the major allergens you won't mind these. If you just want a tasty bagel and don't care about carbs or gluten, look elsewhere.
Have you tried the Carbonaut Bagels from Costco? What do you think of them?
Please note that this review was not paid for or sponsored by any third party. This product was purchased by Costcuisine for the purpose of producing this review. The opinions in this review are strictly those of Costcuisine. Costcuisine is not affiliated with Costco or any of its suppliers. In the event that Costcuisine receives compensation for a post from the manufacturer of a product or some other third party, the arrangement will be clearly disclosed (including where the manufacturer of a product provides Costcuisine with a free sample of the product).