Normally I don't think of pasta as a high-protein food, but this Chickapea Pasta from Costco isn't your typical pasta. It's made from chickpeas and lentils, so it's got a lot of protein in each serving. Does that mean it's better for you than regular pasta? Maybe! Will it fool you into thinking you're eating normal pasta? Maybe!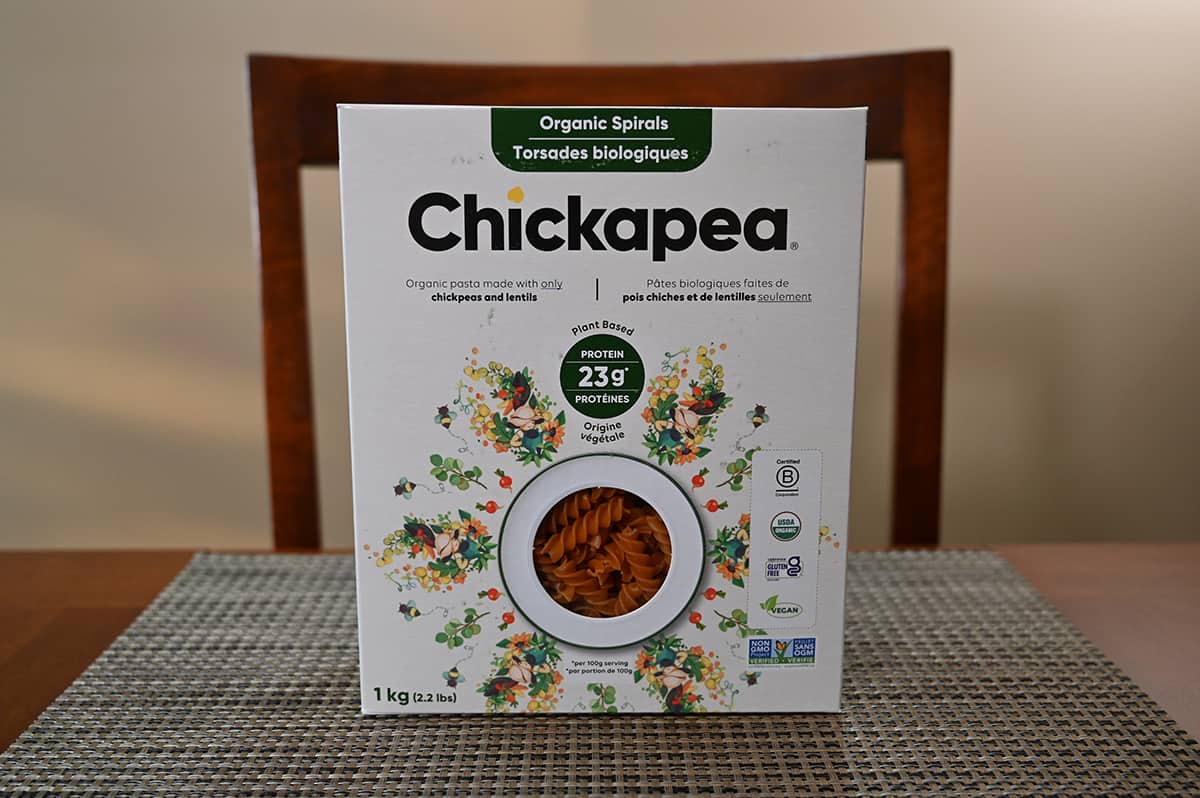 Other pasta products from Costco I enjoy are the Kirkland Signature Meat Lasagna, Rana Tagliatelle Seasoned White Chicken & Mushroom Sauce, Kirkland Signature Five Cheese Tortelloni, Banza Chickpea Pasta, Kirkland Signature Spinach & Cheese Ravioli, and the Scoiattollo Grilled Vegetable Organic Ravioli.
Location in Store
This is located in the aisle with all the other pasta and the Rao's Marinara Sauce as well as dry noodles and quinoa. The item number is 1359092.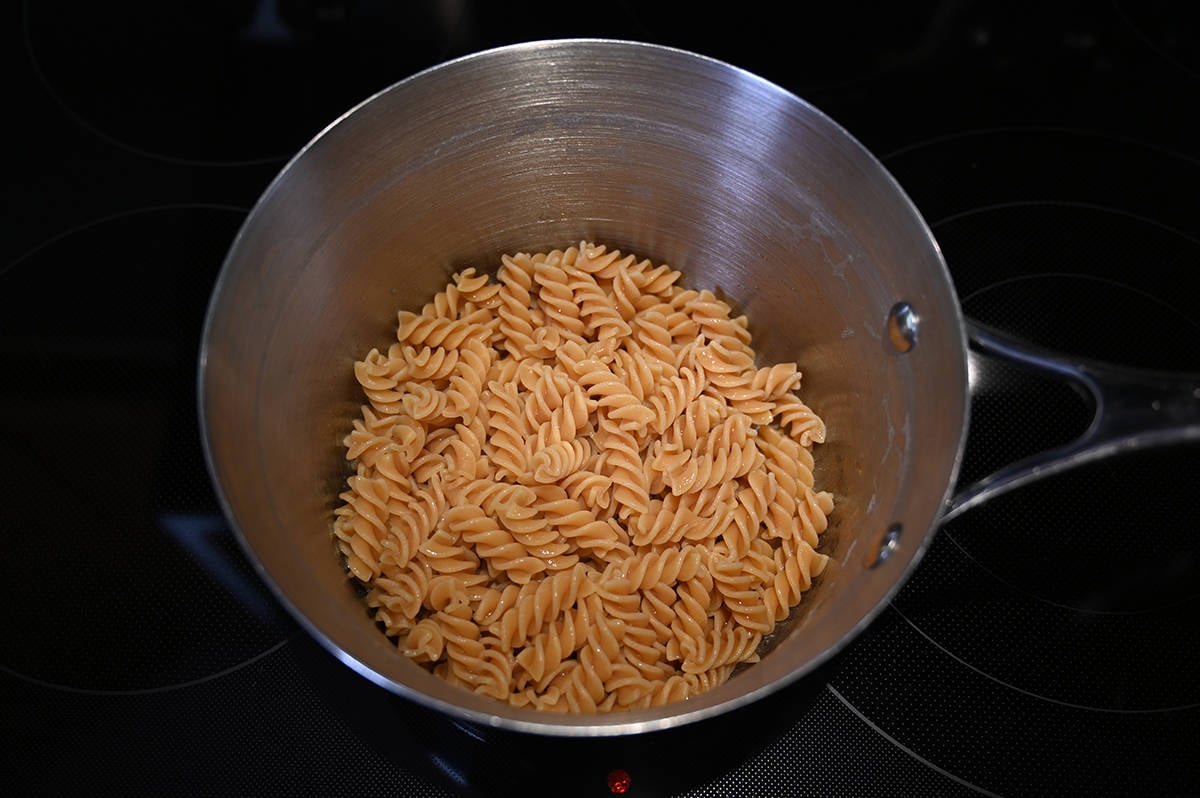 Taste
I really like this pasta! Once you pair it with a sauce or any other ingredients you can't really tell the taste differs that much from regular pasta. The one thing I do notice is that the texture of the chickpea pasta is firmer than regular pasta, a bit tougher you might say.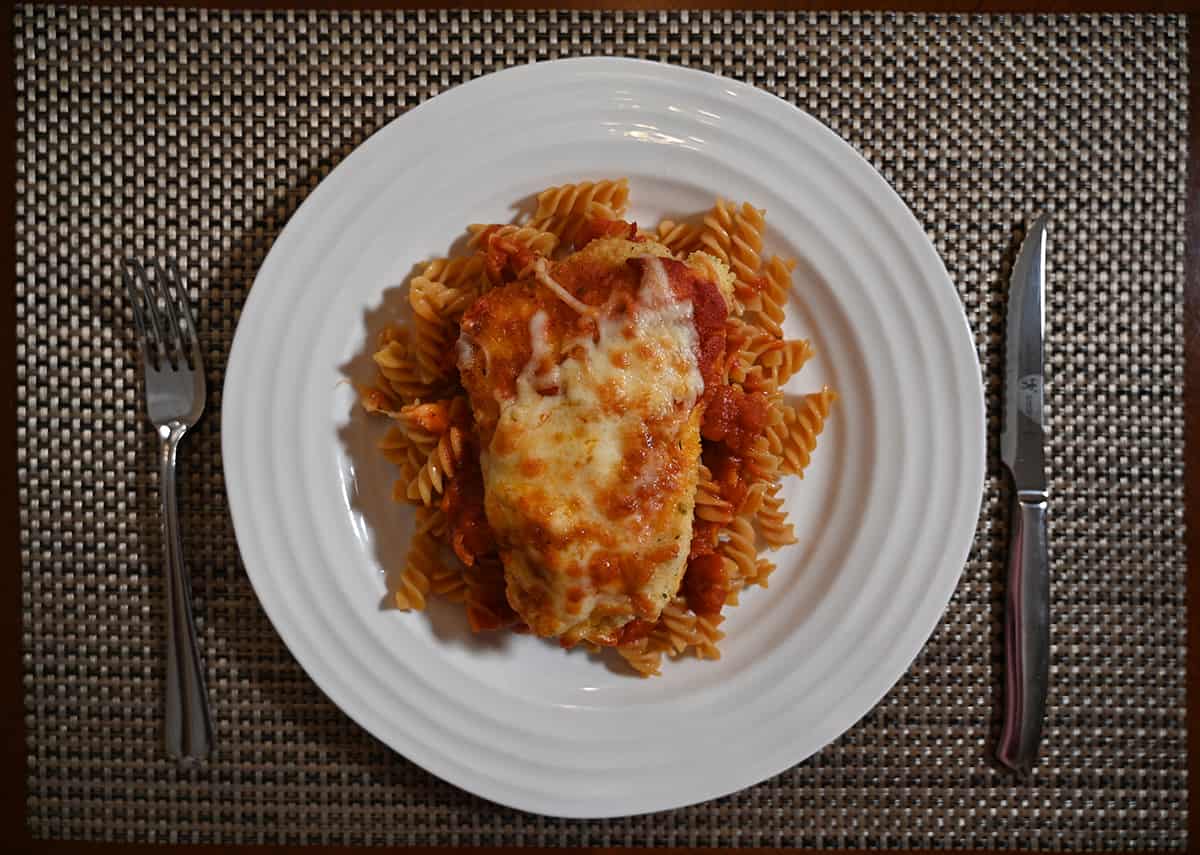 If you try it completely plain you may say that it has a bit of an earthy flavor but I don't mind it. I was shocked that even my husband enjoyed this and happily ate it with his chicken parmesan I made.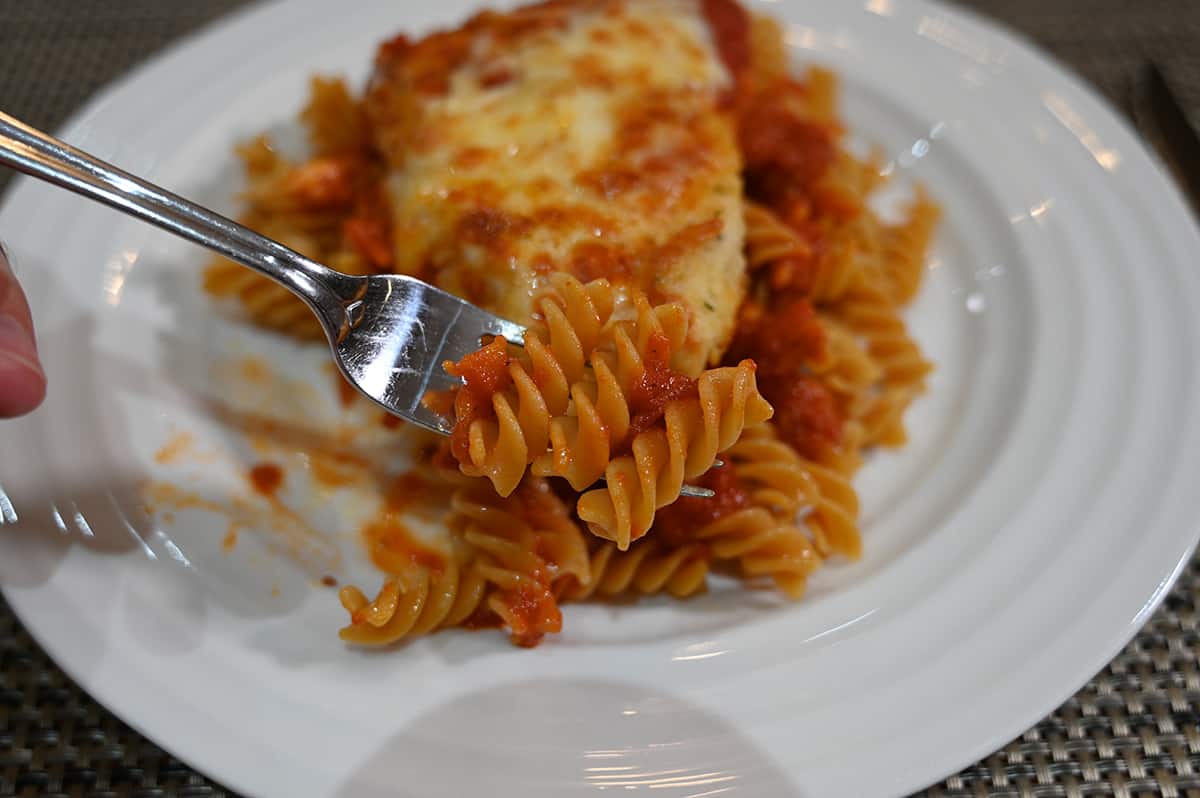 Cost
The one kiligram box costs $12.99 Canadian at Costco which is a really good deal! A 227 gram box of the same pasta at my local grocery store costs $6.29 Canadian.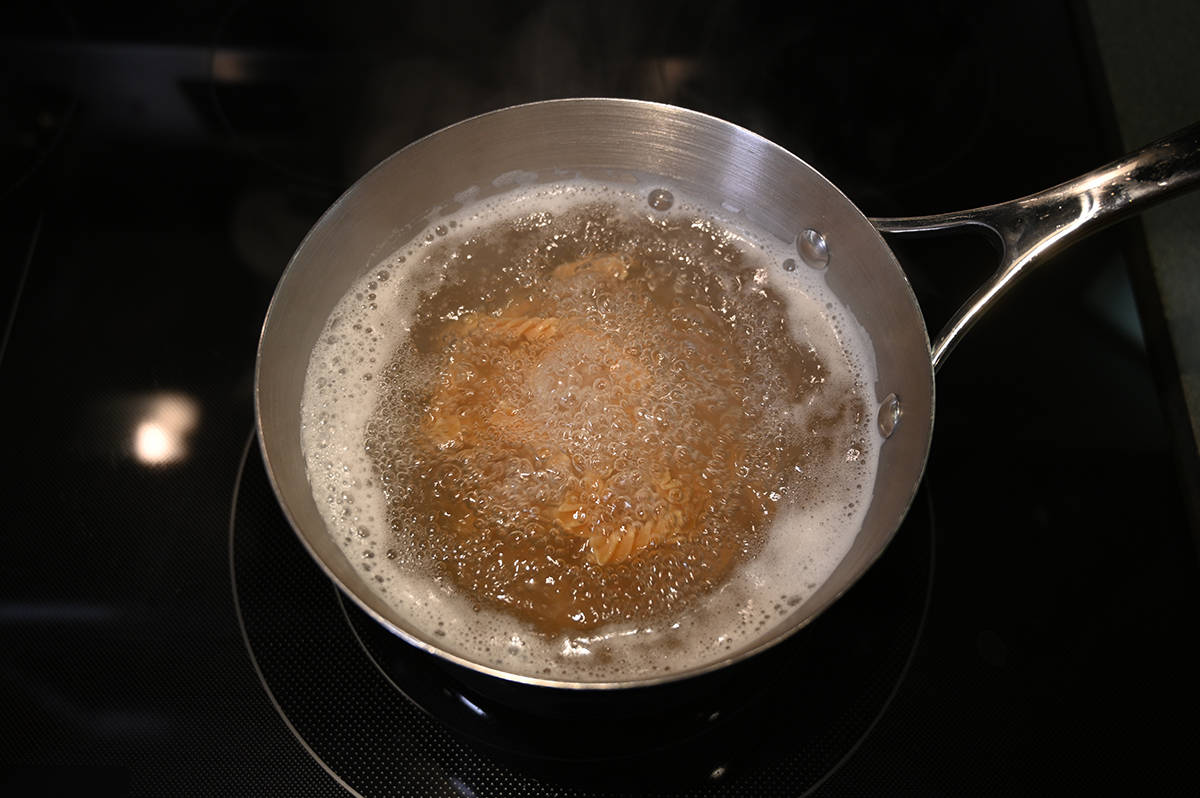 Convenience
The box has an expiry date that's 16 months from when I bought it and it's made in Italy which is kind of fancy!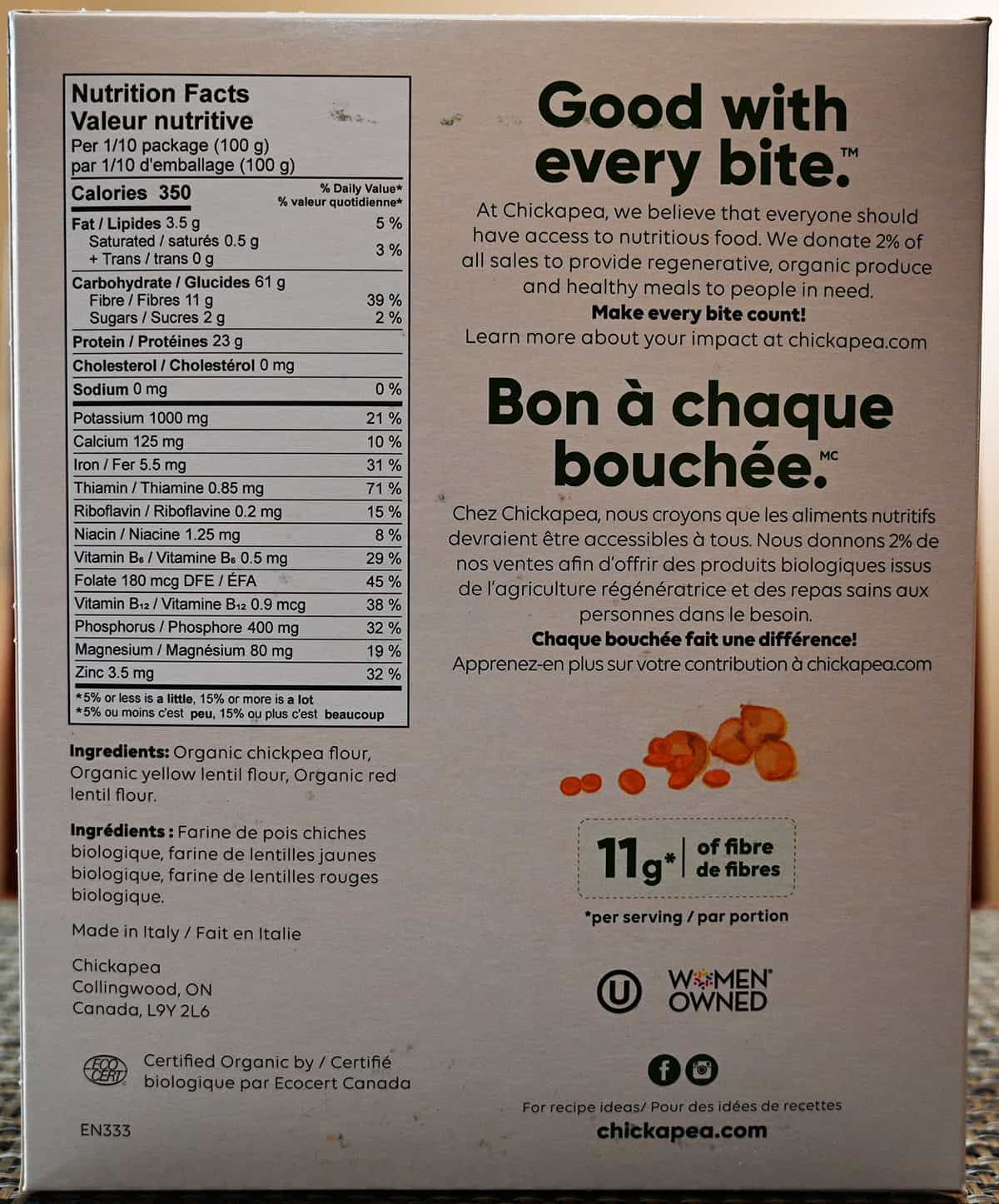 To cook the pasta bring four liters of water to a boil and add 227 grams or four cups of pasta to the boiling water. Cook for 8 to 9 minutes, mantaining a steady boil until the desired tenderness is reached. I always like to cook mine for 9 or 10 minutes because I find chickpea pasta too hard at 8 minutes.

You can use Chickpea pasta in any way you'd use regular pasta. Ideas are pasta, chicken parmean, pasta salad, pasta casseroles etc.
Nutrition
Calories
In a 100-gram serving or 1/10th of the package, there are 350 calories, three and a half grams of fat, 61 grams of carbohydrates, 11 grams of fibre, two grams of sugar, 23 grams of protein and zero milligrams of sodium.
Just because this is chickpea pasta doesn't mean it's low in carbohydrates or calories. It's similar in carbohydrates to regular pasta and the calories are similar too. The health benefit of chickpea pasta is how much protein it has! 23 grams of protein is a decent amount and will help keep you full.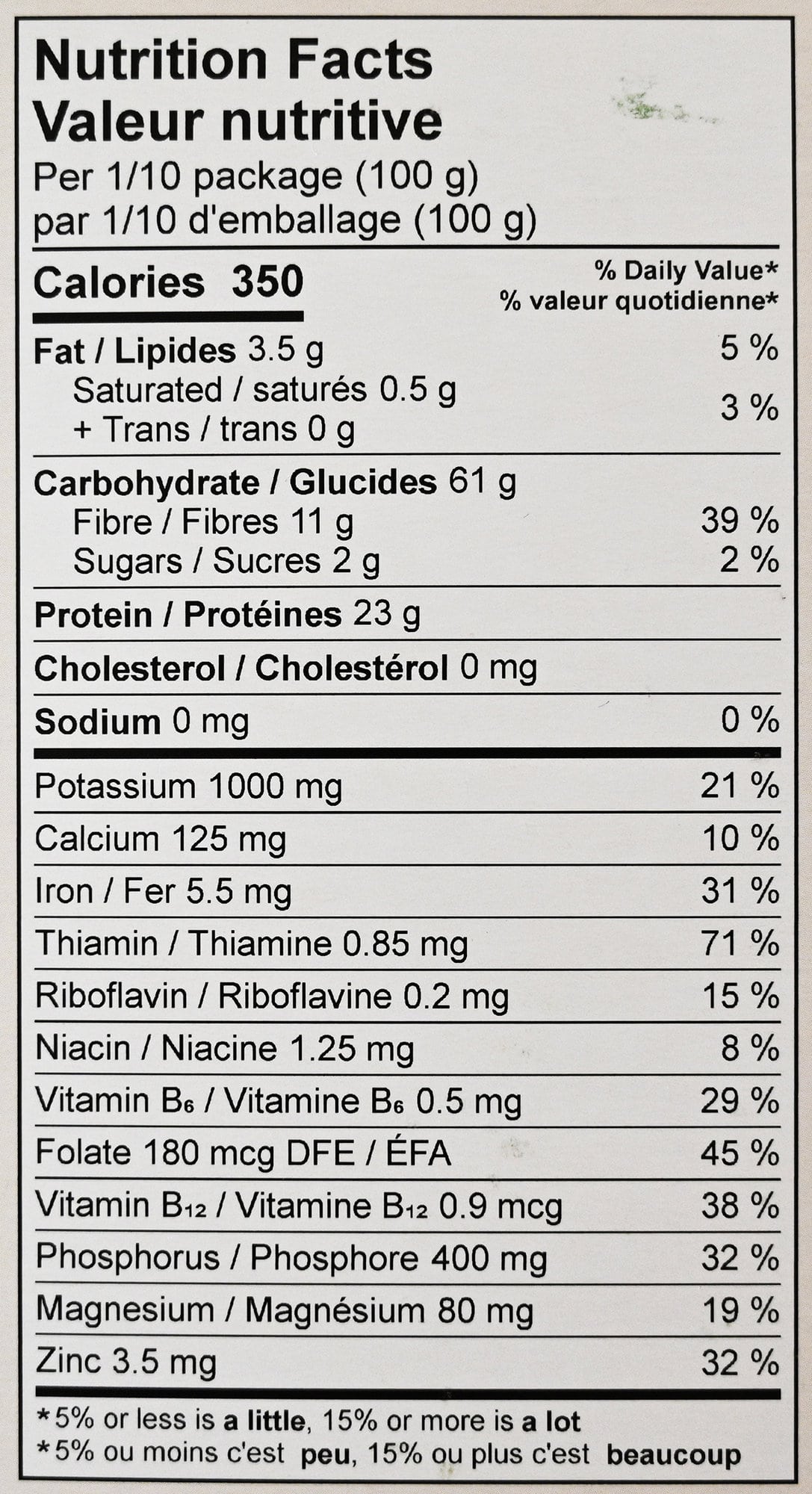 Ingredients
I don't have much to say about the ingredients list other than that I love it! There are only three ingredients listed and all three are healthy, simple, whole ingredients.

Scoring
Taste: 8.5/10
Cost: 9/10
Convenience: 7/10
Nutrition: 8/10 (Not low in calories or carbs but high in protein and nutrients).
Overall
Give it a try!
I really like this Chickapea pasta and like using it in place of regular pasta. Some might find the taste a bit earthy but I don't find that, especially when it's covered in sauce.
Have you tried chickpea pasta? What did you think of it? Leave a comment below!
---
Please note that this review was not paid for or sponsored by any third party. This product was purchased by Costcuisine for the purpose of producing this review. The opinions in this review are strictly those of Costcuisine. Costcuisine is not affiliated with Costco or any of its suppliers. In the event that Costcuisine receives compensation for a post from the manufacturer of a product or some other third party, the arrangement will be clearly disclosed (including where the manufacturer of a product provides Costcuisine with a free sample of the product).