Refrigerated pastas like this Kirkland Signature Organic Spinach & Cheese Ravioli from Costco are some of the quickest and most convenient meals you can buy. Boil some water, throw the pasta in the pot, drain it, add some sort of sauce and you're done. Pastas like this can also make a great base or side for a more complicated dish, so they're somewhat versatile. That's especially true when they use a mild filling that works well with a lot of different flavors like this ravioli. Read on to find out if it's worth picking up!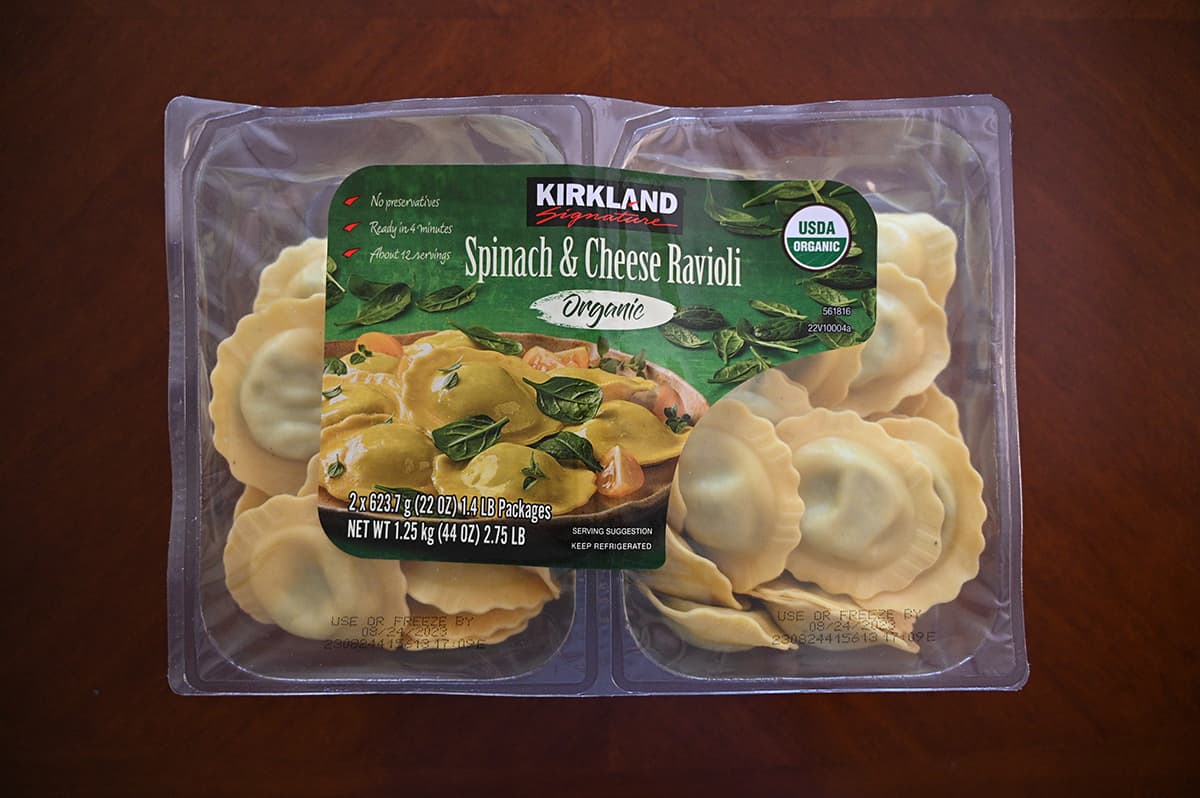 Other pasta dishes from Costco you may be interested in are the Kirkland Signature Five Cheese Tortelloni, Rana Butternut Squash Ravioli, Rana Beef and Short Rib Lasagna, Kirkland Signature Chicken Penne Alfredo, Kirkland Signature Meat Lasagna, Kirkland Signature Four Cheese and Spinach Manicotti, Scoiattolo Vegan Grilled Vegetable Ravioli and the Rana Tagliatelle Seasoned White Chicken and Mushroom Sauce.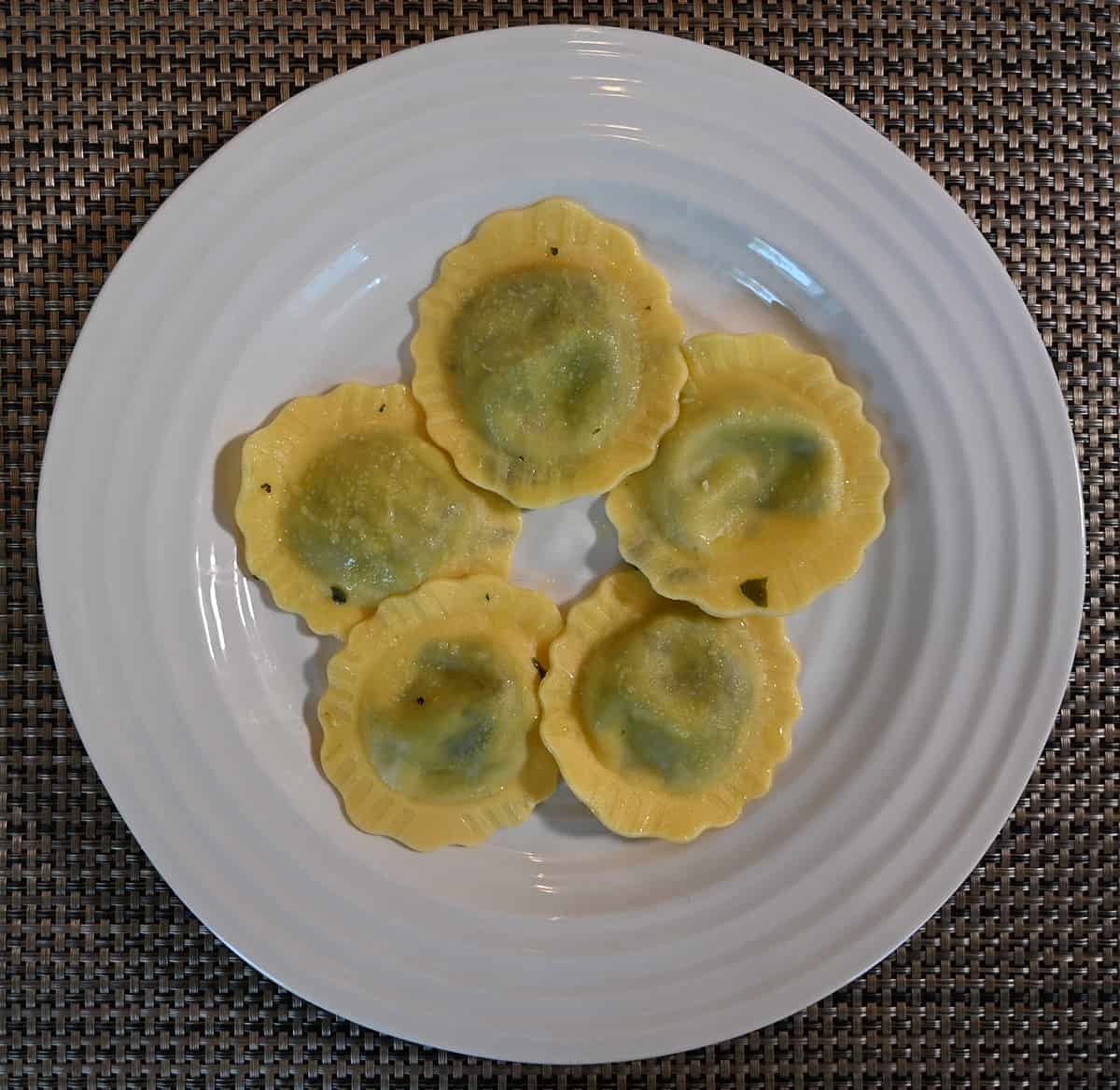 Location in Store
The ravioli is located in the refrigerated deli section at Costco and the item number is 6101960. This is another product I bought from the Kalispell, Montana Costco during my quick trip there!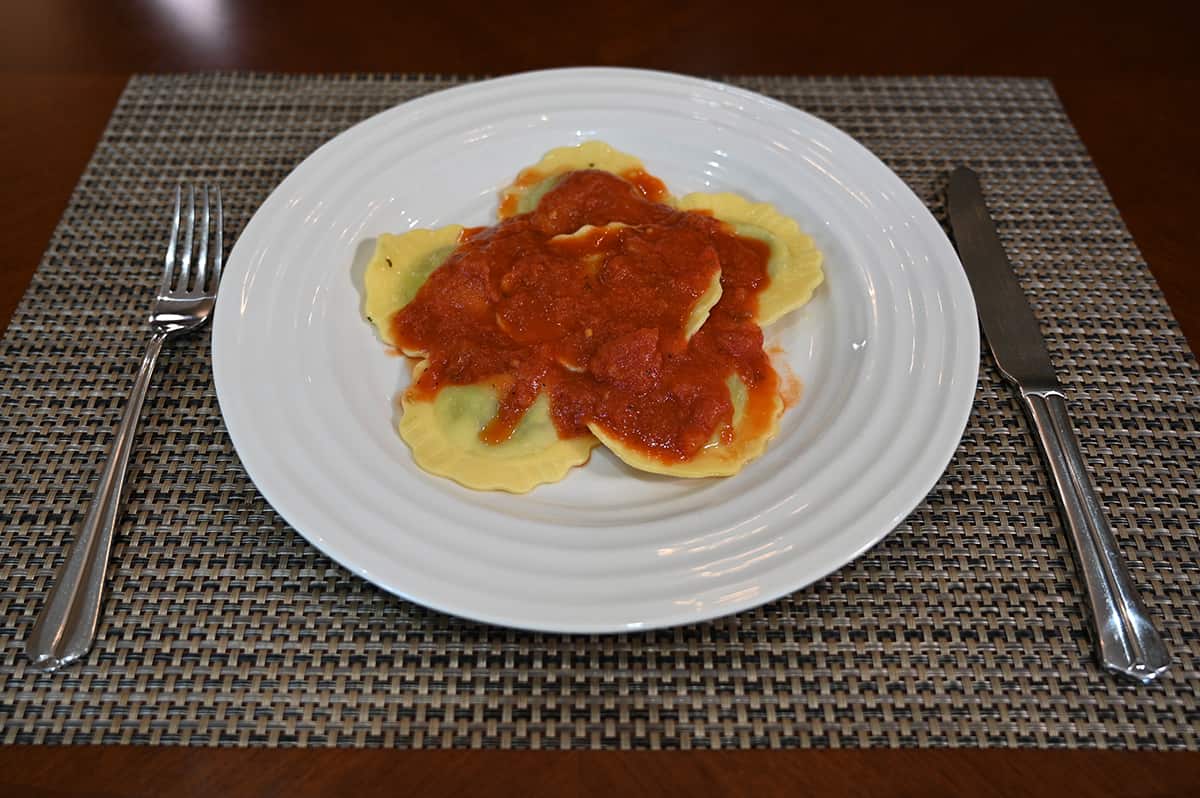 Taste
The first thing that came to my mind as I tried the ravioli is that they're just a little on the doughy side. There's a decent amount of spinach and cheese filling in them, but I felt like the doughiness consistently stood out a bit.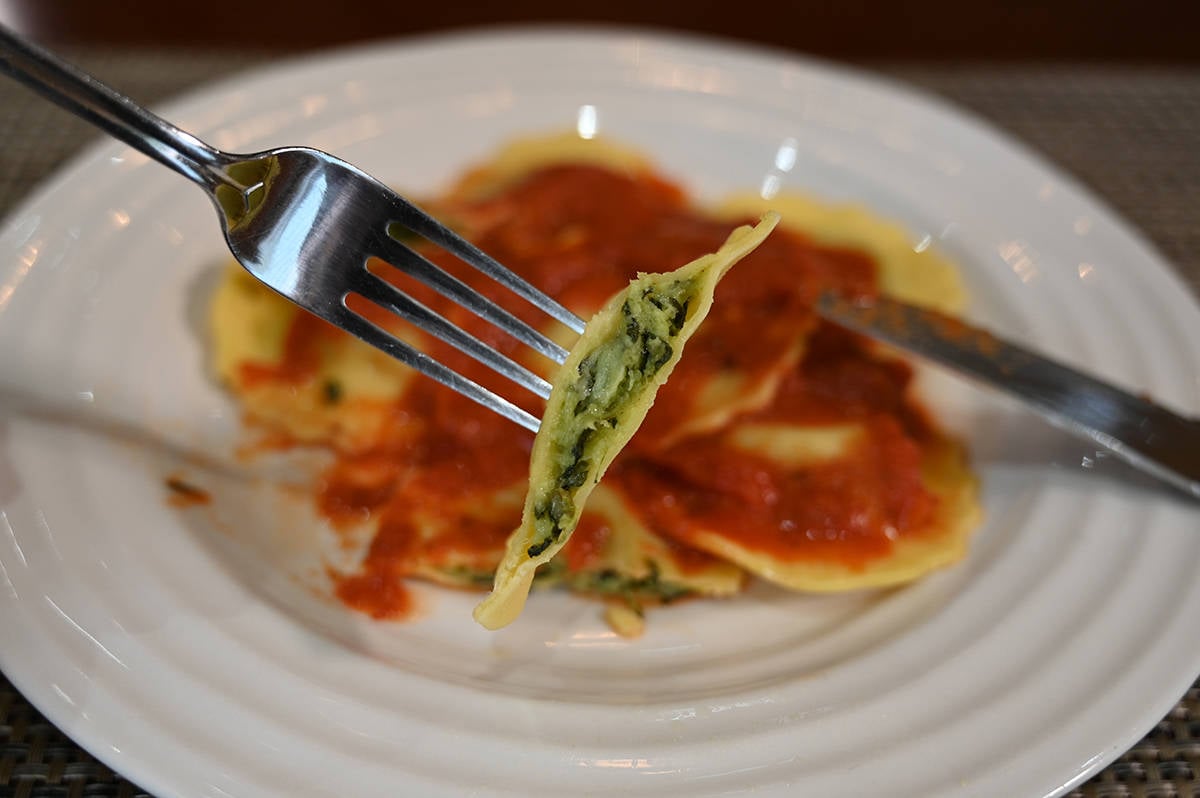 The filling is mild but tasty enough. Both the spinach and cheese flavors are noticeable. It's fairly salty, but not overly so. Ricotta is the first ingredient listed in the filling, then spinach, then mozzarella and finally parmesan, so that explains the fairly mild taste. Unless you enjoy plain, simple flavors, you will want to serve this ravioli with a tasty sauce.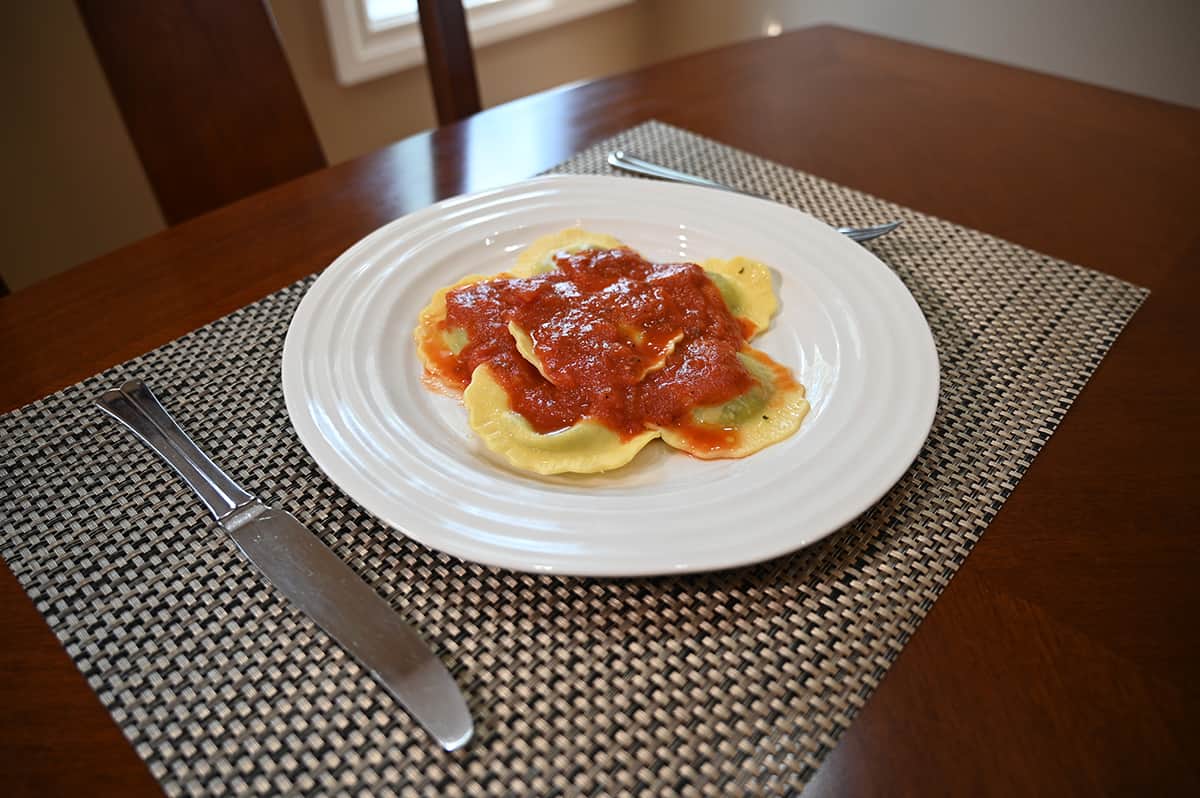 There's nothing wrong with this ravioli. If you serve it with the right sauce or you're looking for a simple pre-made pasta to use with some sort of recipe, it'll do just fine. Just don't expect it to blow you away on its own.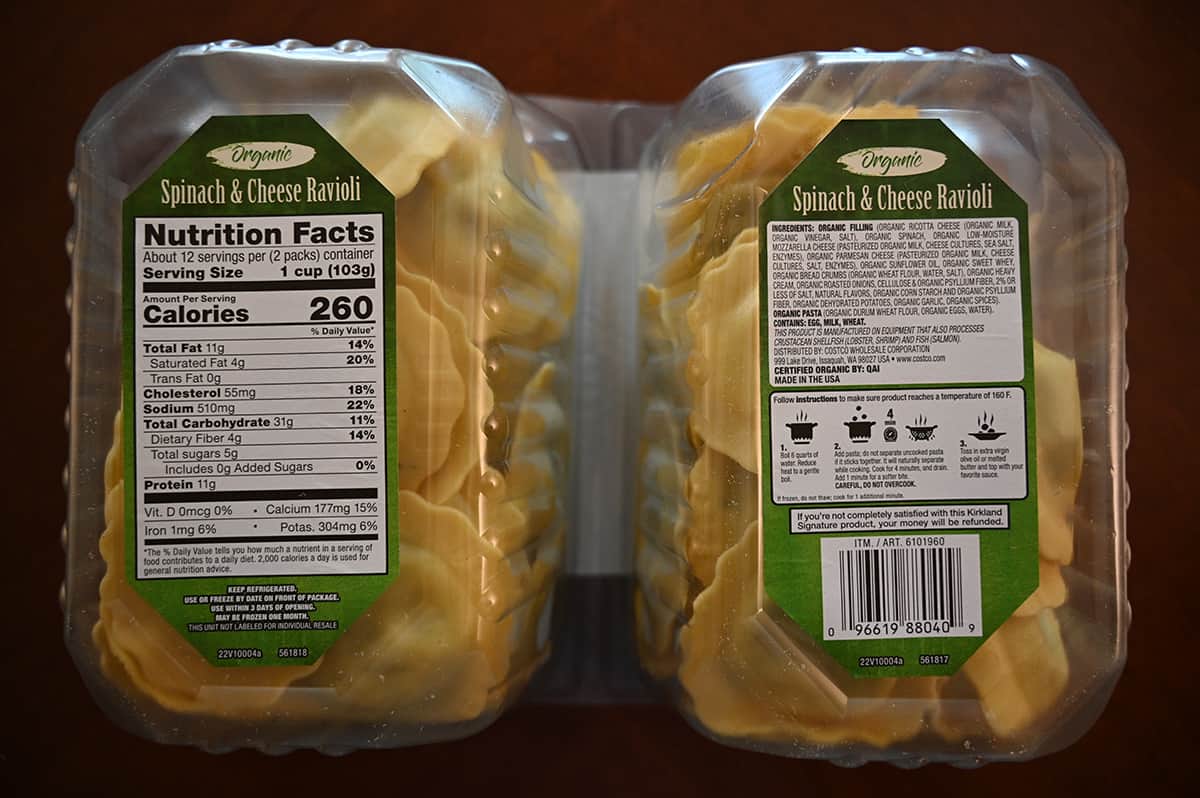 Cost
The two-pack of ravioli costs $11.99 USD. Each pack weighs 623.7 grams or about 1.4 pounds. This price isn't horrible, but it's not the cheapest considering that there's no meat in the ravioli. I think you're definitely paying extra because it's organic.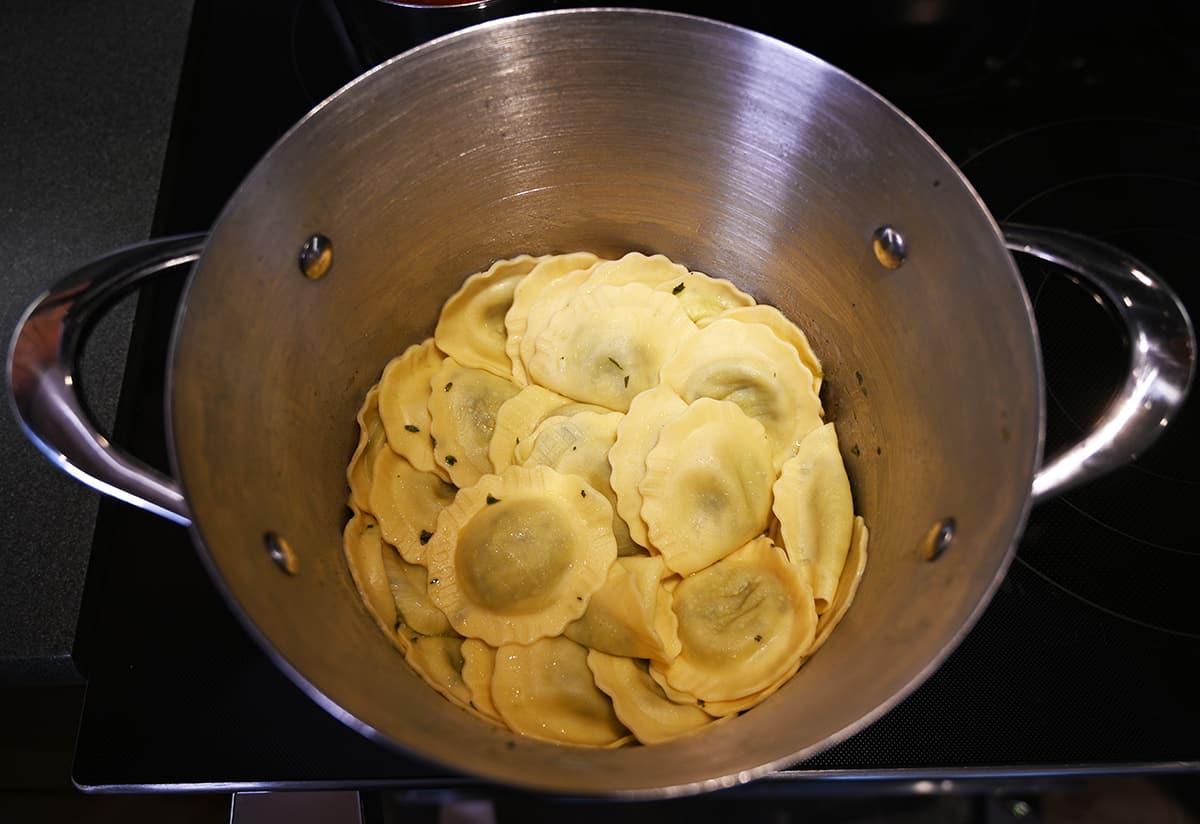 Convenience
The ravioli needs to be kept refrigerated and the best-before date is about seven weeks from when we purchased it. It's very easy to cook and is done in only a few minutes. The cooking instructions recommend tossing it in olive oil, melted butter or your favorite sauce. I think a sauce is definitely necessary and don't think olive oil or butter would cut it.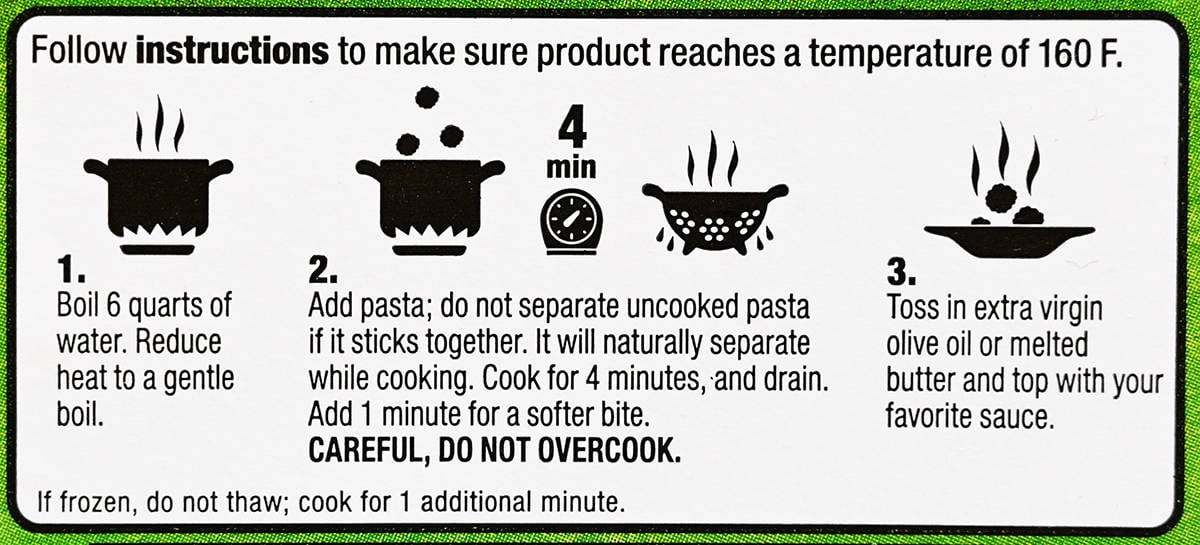 You can freeze the ravioli if you're not going to eat it by the best-before date and cook it from frozen. The package doesn't recommend thawing it but instead cooking it for an additional minute. The ravioli is a product of the USA.

The ravioli can only be frozen for one month according to the package and should be used within three days of opening it.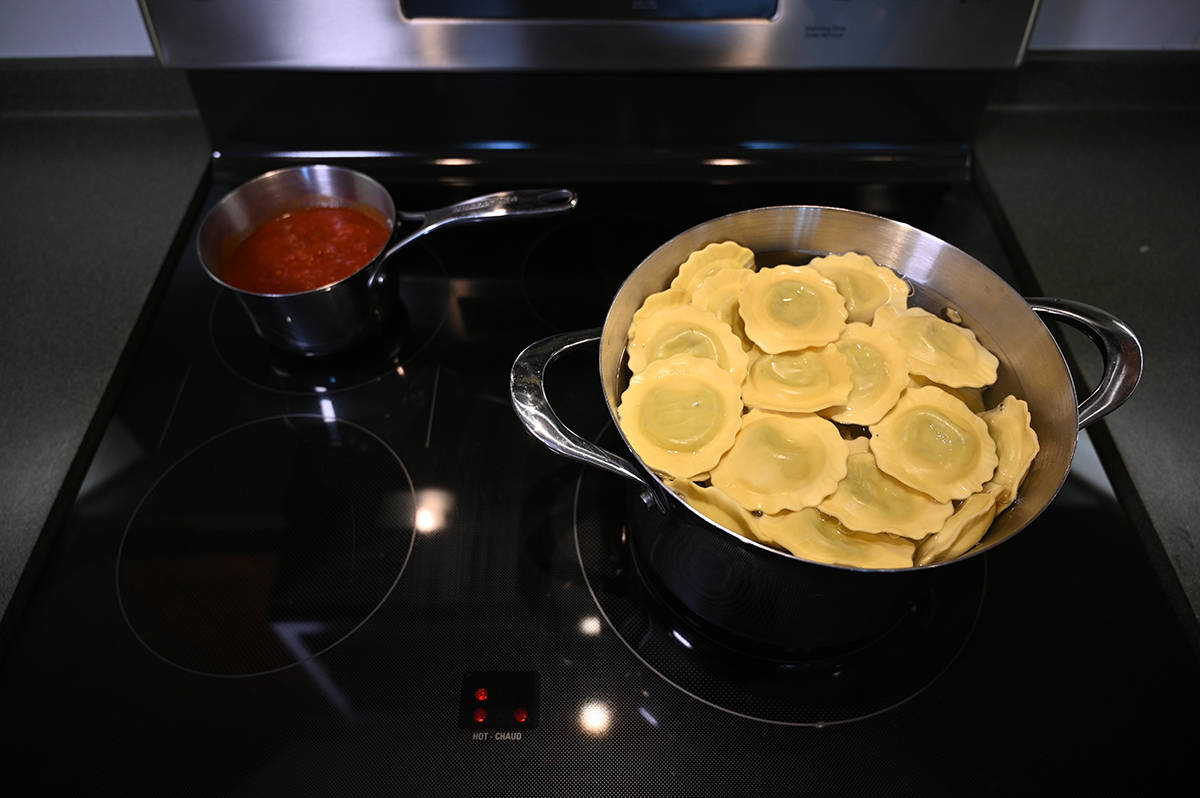 Nutrition
Calories
One cup of ravioli or about 1/6th of a package contains 260 calories, 11 grams of fat, 510 milligrams of sodium, 31 grams of carbohydrates, four grams of fiber, five grams of sugar and 11 grams of protein. The ravioli is definitely not low in calories, sodium or fat and it's really easy to eat more than a cup of it!
I like that there's 11 grams of protein in one serving but I also recognize that the amount of protein is less than if it contained meat in the filling. The reason why I think protein is so important is because it keeps me full for longer.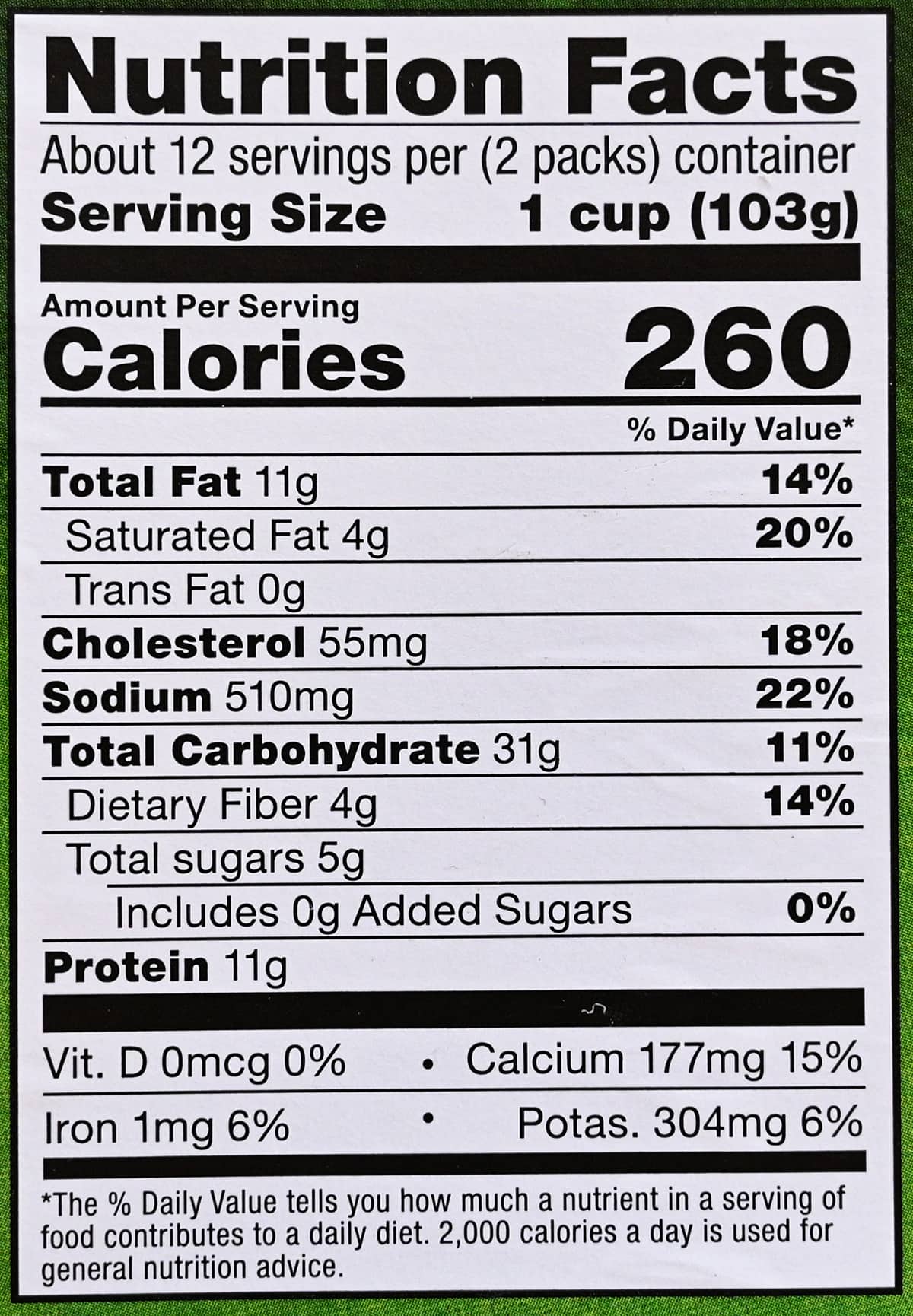 Ingredients
All of the ingredients listed are certified organic and none of the ingredients listed are really surprising to me. They're basically what I'd expect in a store-bought ravioli. The ravioli contains egg, milk and wheat and is processed on equipment that also manufactures lobster, shrimp and salmon.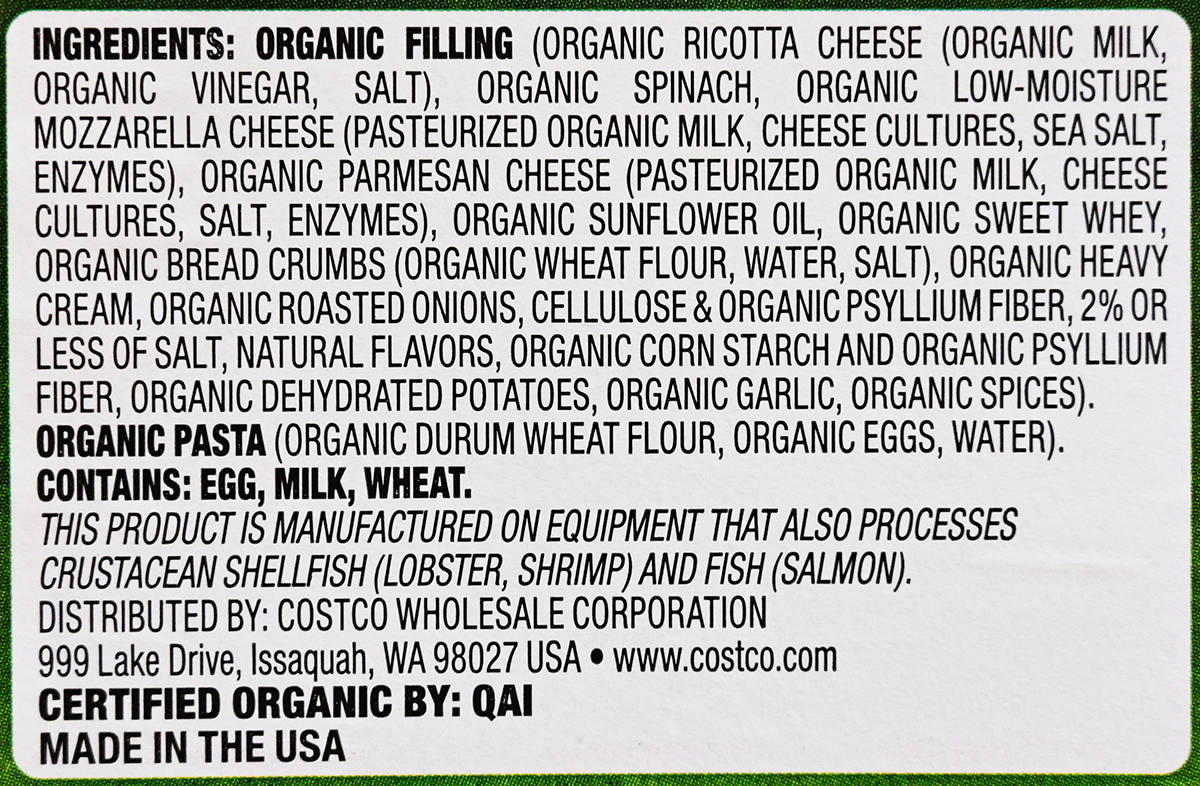 Scoring
Taste: 6.5/10
Cost: 6.5/10
Convenience: 9.5/10
Nutrition: 3/10 (Points for spinach and being organic).
Overall
Walk on by!
I think there are better fresh pasta options available at Costco.
Have you tried the Kirkland Signature Organic Spinach & Cheese Ravioli? Do you like it, or do you agree that there are better pastas at Costco?
---
Please note that this review was not paid for or sponsored by any third party. This product was purchased by Costcuisine for the purpose of producing this review. The opinions in this review are strictly those of Costcuisine. Costcuisine is not affiliated with Costco or any of its suppliers. In the event that Costcuisine receives compensation for a post from the manufacturer of a product or some other third party, the arrangement will be clearly disclosed (including where the manufacturer of a product provides Costcuisine with a free sample of the product).