Costco offers a great variety of pastas, both refrigerated and frozen, so this Rana Beef & Short Rib Lasagna has some tough competition! The price and packaging (which touts the large amount of protein per serving and quality ingredients) suggest that this is a higher-end pre-made lasagna. Could it possibly be better than the classic Kirkland Signature Meat Lasagna or even homemade lasagna? Spoiler alert – sometimes more expensive doesn't mean better!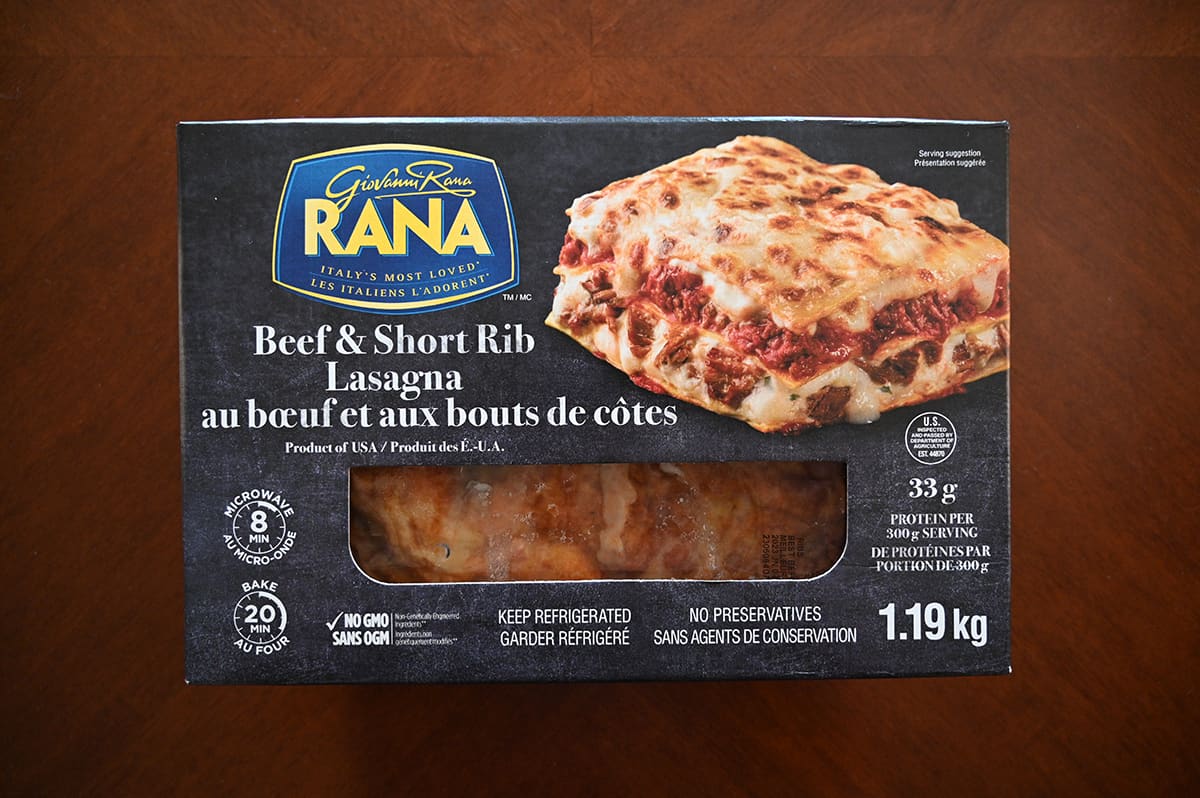 Whenever there's a new Rana product at Costco I always want to review it! I love pasta and Rana does convenient pasta well. A lot of people really like the Rana Tagliatelle, Seasoned White Chicken & Mushroom Sauce that was available in 2021. One of my earliest reviews was for the Rana Butternut Squash Ravioli.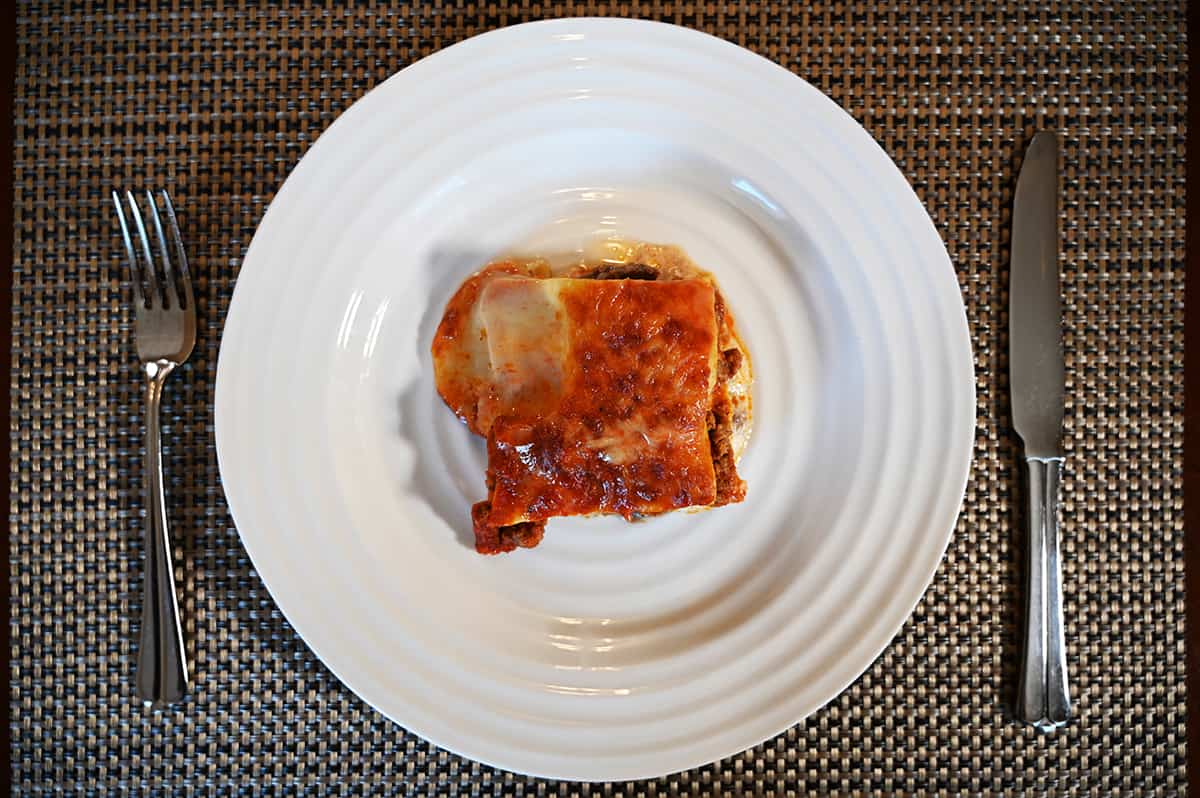 Other convenient pre-made pasta dishes from Costco are the Kirkland Signature Chicken Penne Alfredo, Scoiattolo Grilled Vegetable Organic Ravioli, Zinetti Meat Lasagna, Kirkland Signature Mini Cheese Manicotti, Kirkland Signature Meat Lasagna and the Monterey Gourmet Food Spinach & Cheese Ravioli.
Location in Store
This lasagna is located in the refrigerated deli section at Costco, near the other fresh pasta, tofu and the La Terra Fina Quiche. The item number is 8882348.
Taste
The first thing I notice about this lasagna is how rich it tastes. It's very, very cheesy and oily. The cheese overpowers the tomato sauce. There's cheese sauce in the lasagna as well as a ton of cheese on top.
The cheese on top came out golden brown after adding a couple of extra minutes to the cooking time (though honestly cooking it didn't change the appearance all that much!).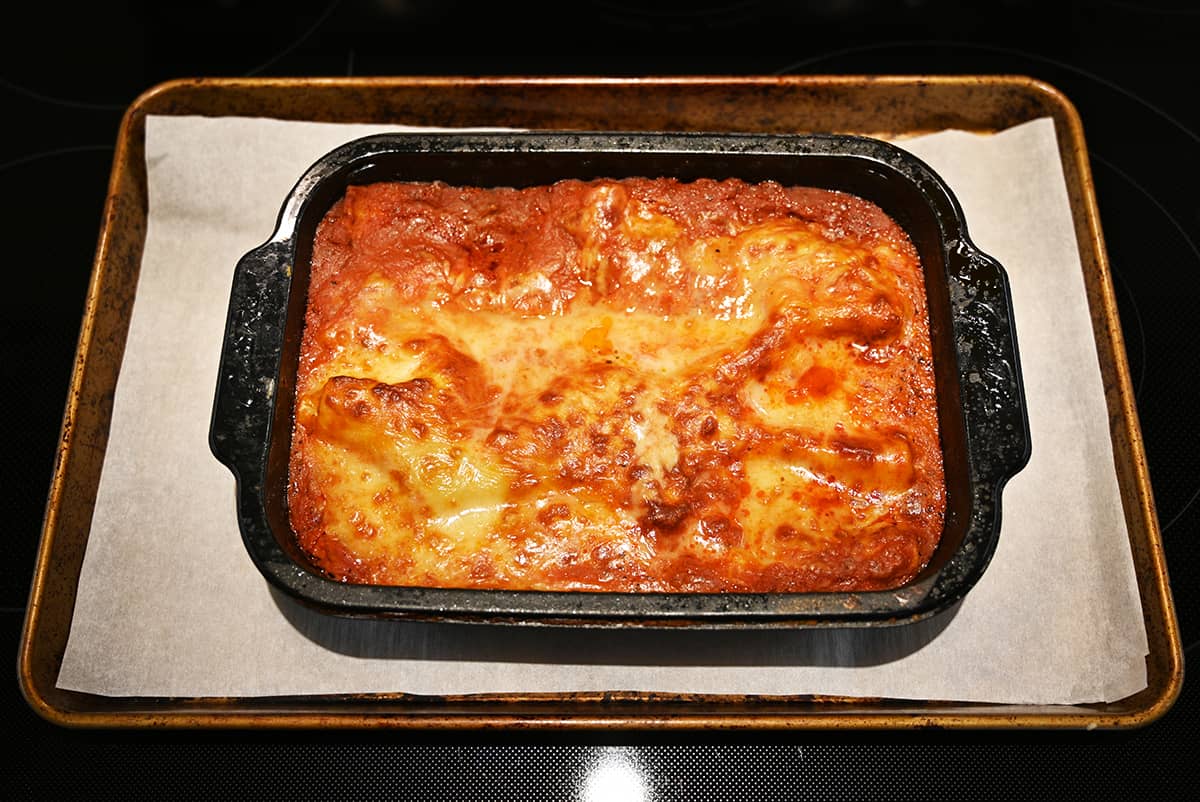 If you like cheese this might be up your alley but three of the four of us who had this found it a bit much. The meat is on the fattier side, which isn't too surprising since short rib generally has more fat in it than other meats.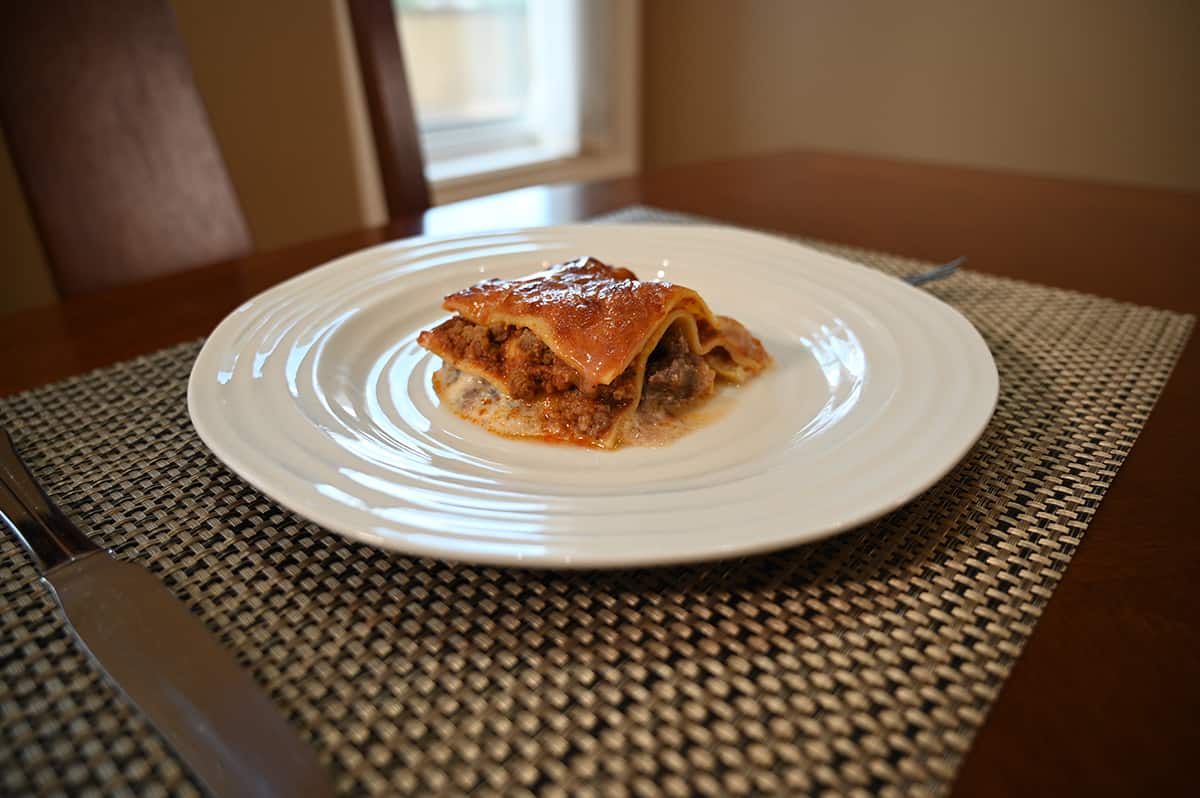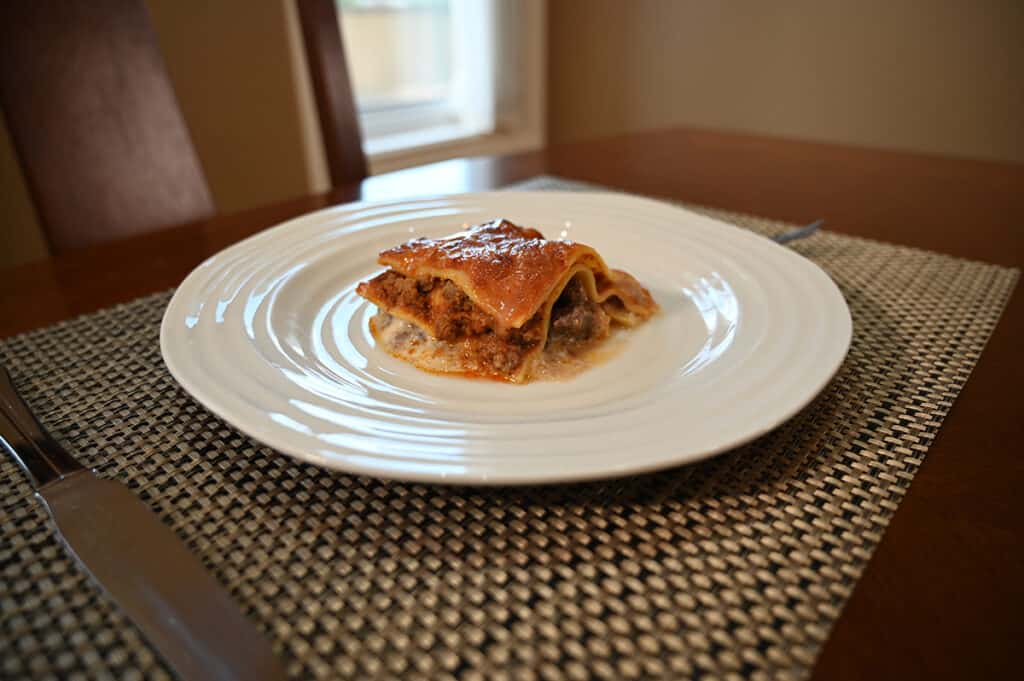 Overall the lasagna is fine it's just a bit too greasy, it's not bad but I'd prefer more tomato sauce, a little less cheese sauce and less fatty meat.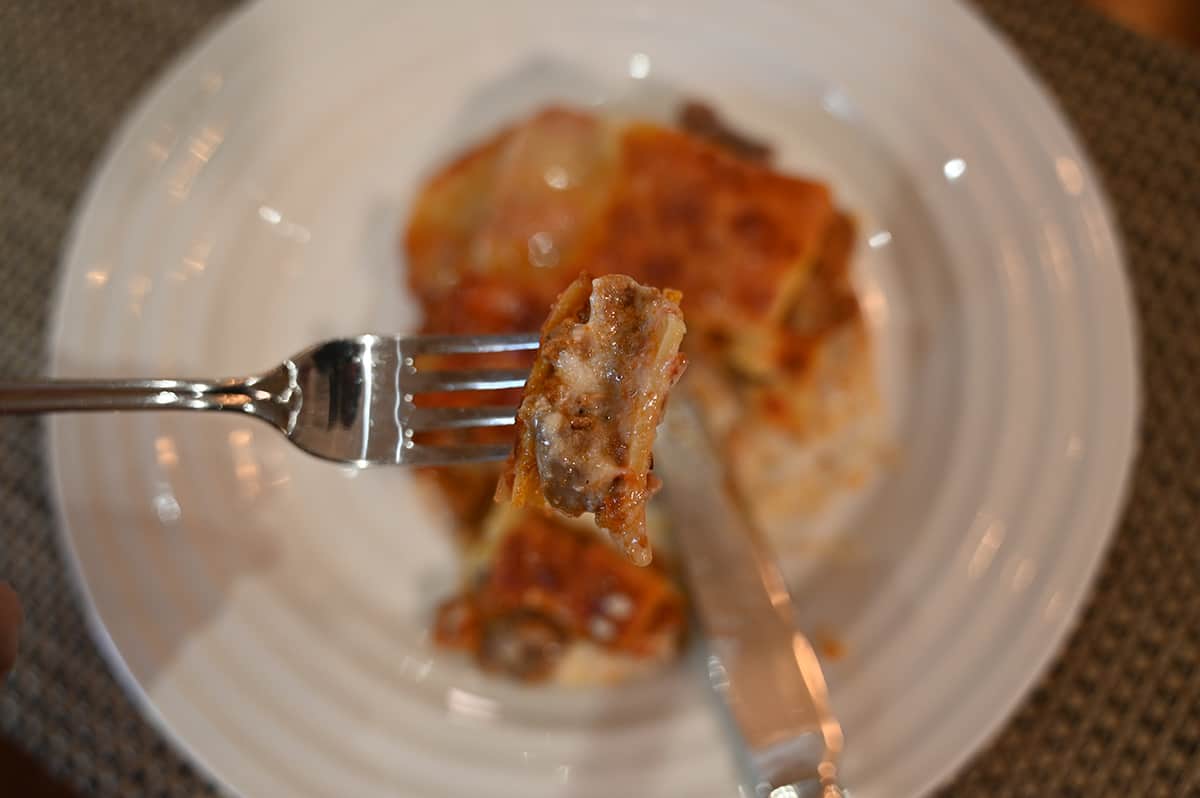 Cost
The 1.19-kilogram lasagna costs $19.99 Canadian at Costco which is actually pretty expensive in my opinion. The lasagna isn't massive and there are less expensive lasagna options in the freezer section.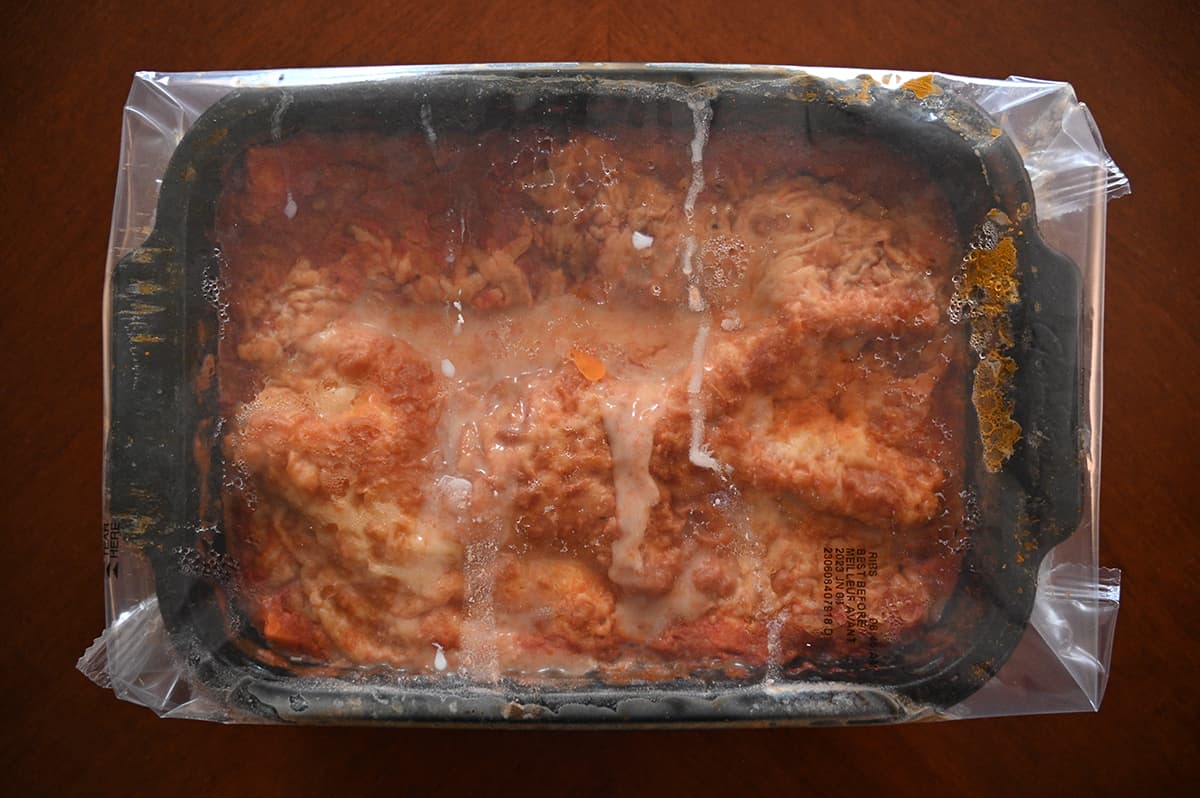 Convenience
The lasagna has a best-before date that is two months from the date I purchased it. It can be kept in the fridge until the best-before date but if you're not going to consume it by then it can be frozen for up to 12 months.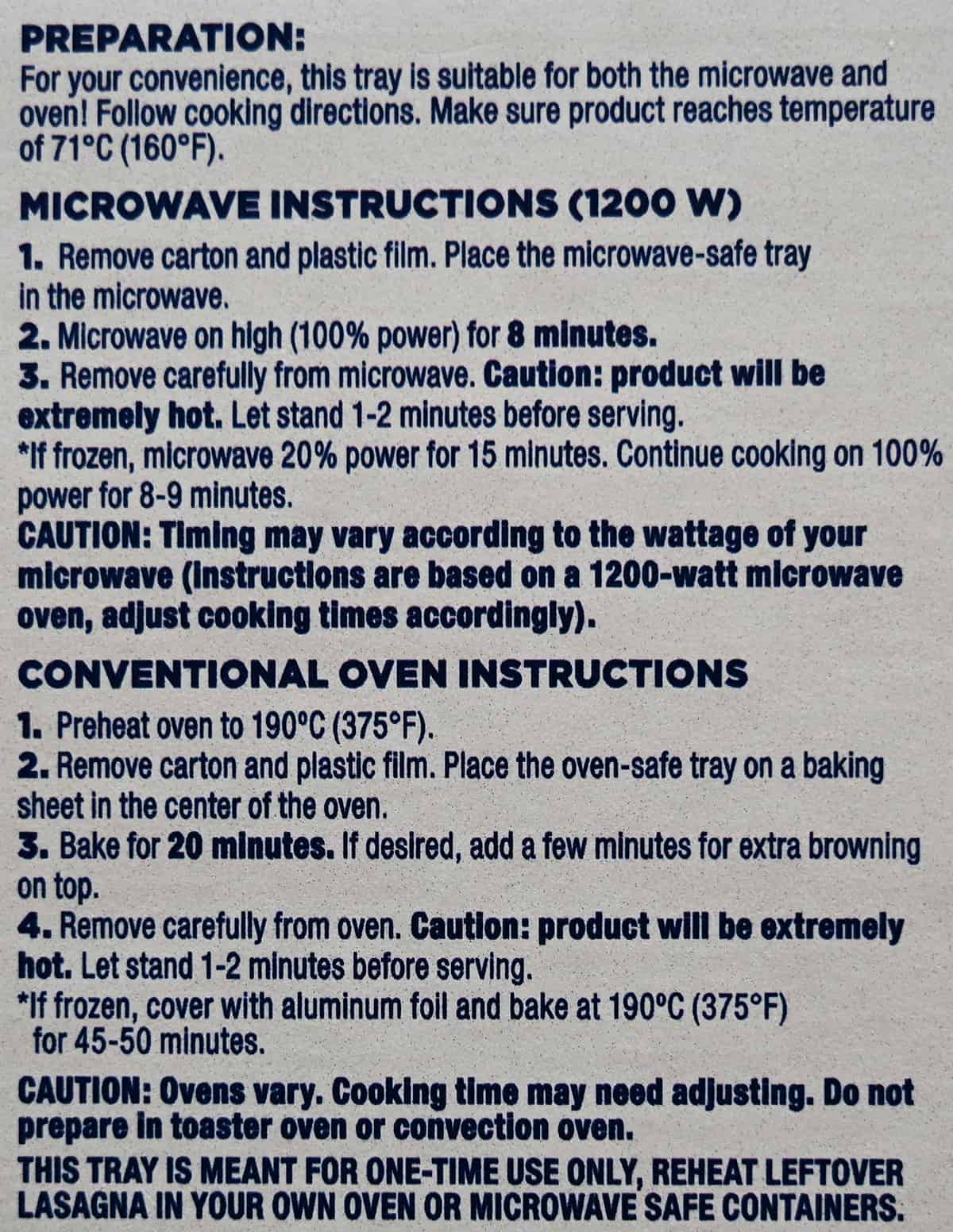 Once opened the lasagna is good for three days. The lasagna can be cooked in the oven or microwave. I would recommend the oven method because it gets the cheese on top nice and crispy. The microwave is faster, it only takes eight minutes in the microwave.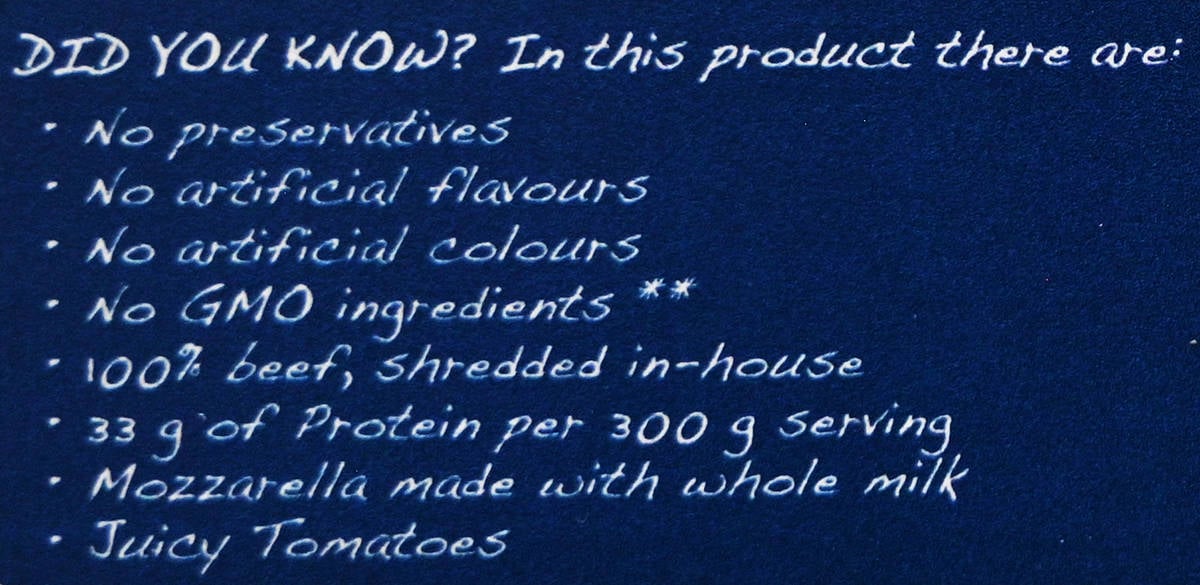 To bake it in the oven, preheat the oven to 375 degrees Fahrenheit, remove the carton and plastic film and place the lasagna on a baking tray. Cook the lasagna for 20 minutes. We cooked the lasagna for an extra four minutes while carefully watching it to get the cheese on top browned.
This is perfect for a quick and filling dinner that takes zero effort to prepare. I recommend serving it with a side garden salad to offset the richness of the lasagna!

Nutrition
Calories
1/4 of the package (a 300-gram serving) contains 500 calories, 26 grams of fat, 35 grams of carbohydrates, three grams of fibre, 11 grams of sugar, 33 grams of protein and 1240 milligrams of sodium.
That's a lot of calories, fat and sodium but I do like how much protein is in one serving. The amount of sodium is more than half what the recommended intake is in a day.
Also if you're really hungry you may find it easy to eat a lot more than 1/4 of the lasagna.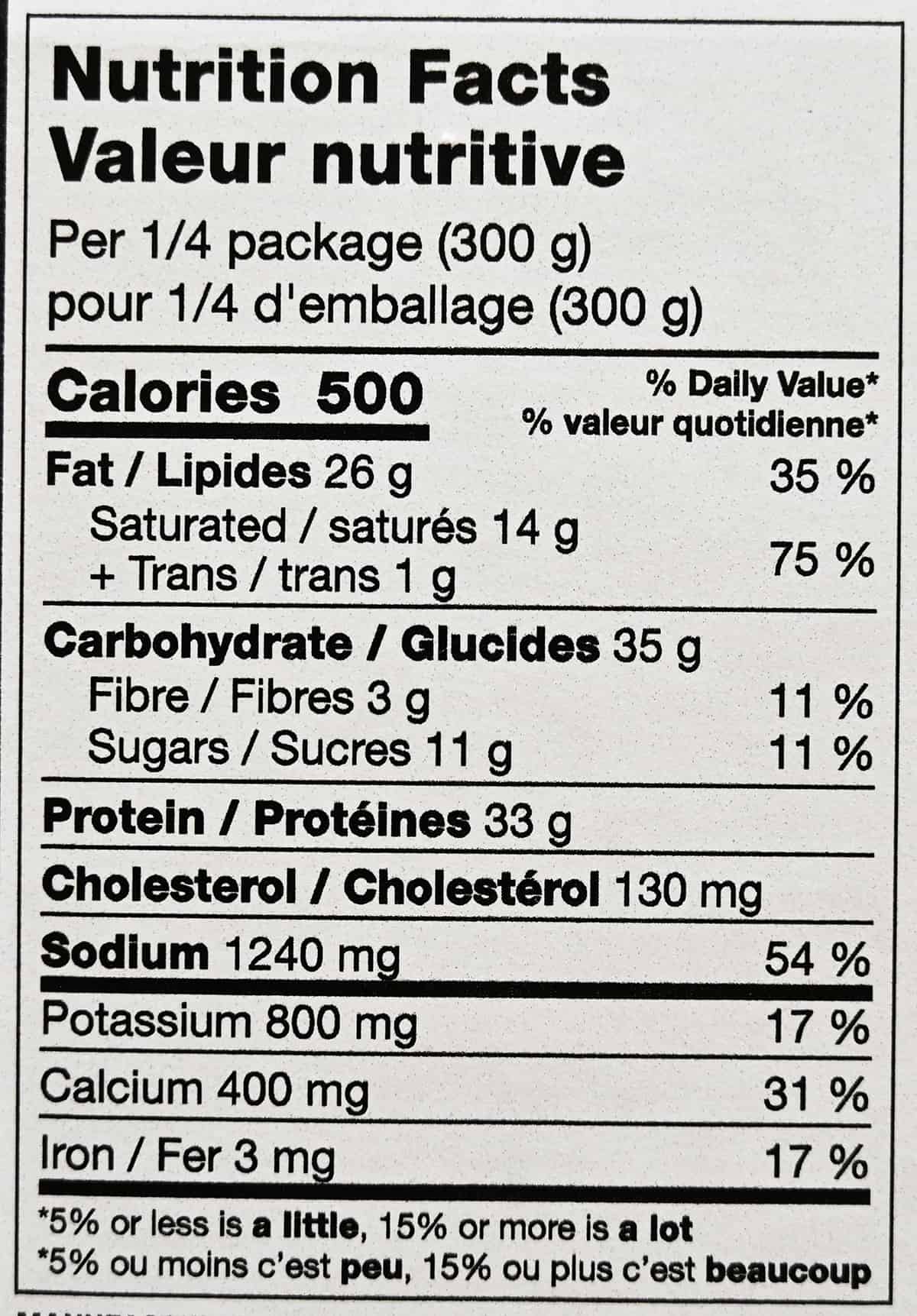 Ingredients
The ingredients list isn't actually that bad, it has pretty much the things I'd expect to see in a store-bought lasagna. It contains egg, milk and wheat and may contain crustacean shellfish (lobster, shrimp). I appreciate that it doesn't contain soy or use soy oil.

Scoring
Taste: 6/10
Cost: 5/10
Convenience: 10/10
Nutrition: 2/10
Overall
Walk on by!
I prefer the Costco Kirkland Signature Meat Lasagna over this and wouldn't purchase it again.
Have you tried this Rana Beef & Short Rib Lasagna? What did you think of it?
---
Please note that this review was not paid for or sponsored by any third party. This product was purchased by Costcuisine for the purpose of producing this review. The opinions in this review are strictly those of Costcuisine. Costcuisine is not affiliated with Costco or any of its suppliers. In the event that Costcuisine receives compensation for a post from the manufacturer of a product or some other third party, the arrangement will be clearly disclosed (including where the manufacturer of a product provides Costcuisine with a free sample of the product).