Costco is now carrying a chicken yakitori flatbread meal that everyone is talking about!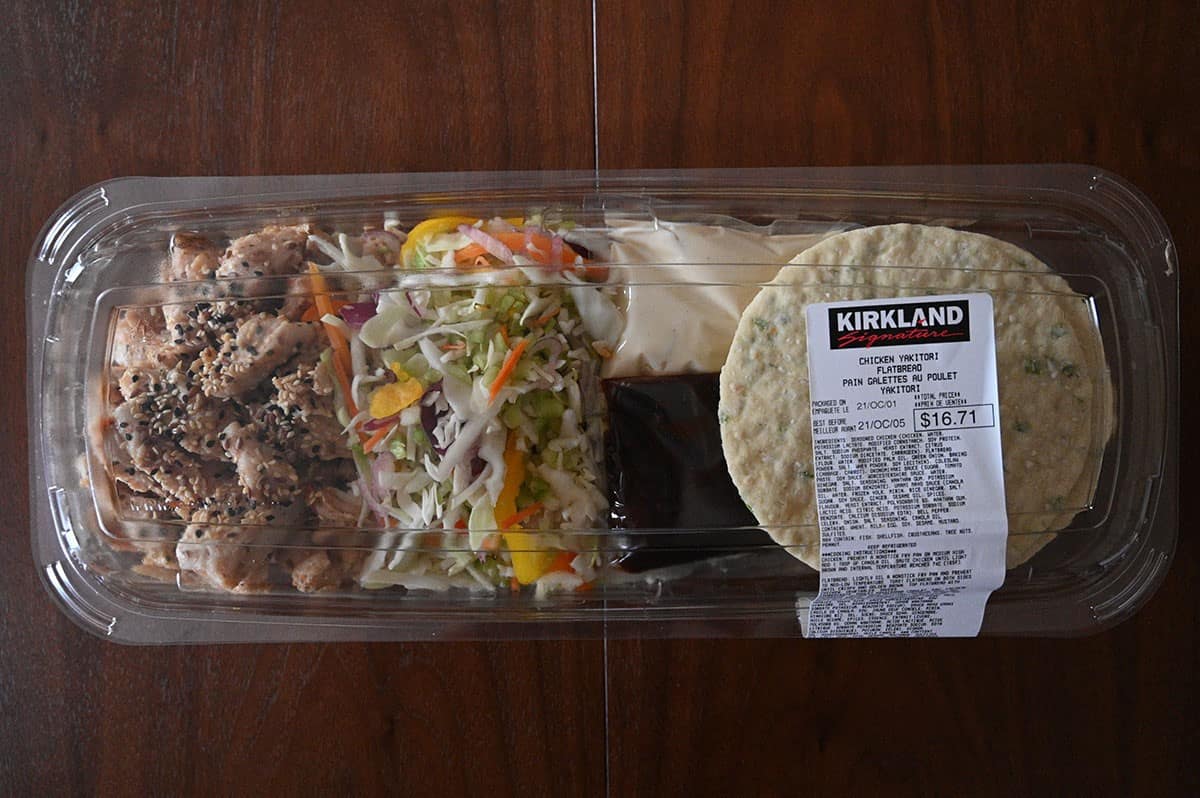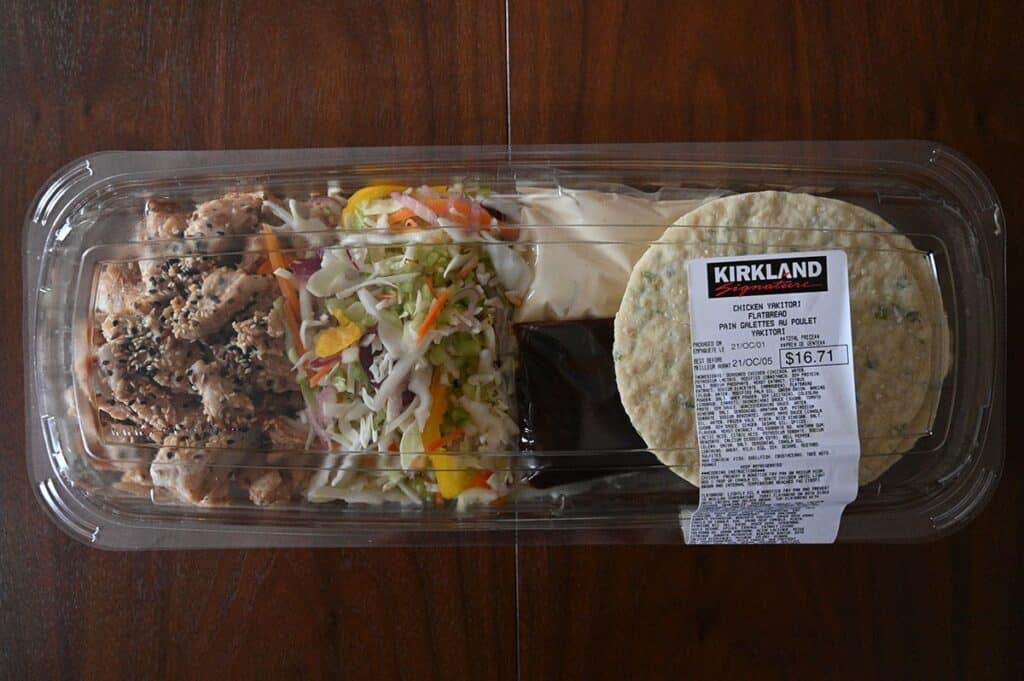 Today I'm reviewing the Costco Kirkland Signature Chicken Yakitori Flatbread that's new at Costco. There hasn't been a new pre-made meal in the deli section at Costco in a while. Sean and I went to Costco last weekend and wanted something quick and easy for dinner so we picked this up!
I've reviewed a ton of the pre-made meals from Costco like the Costco Kirkland Signature Chicken Pot Pie, Costco Stuffed Peppers, Costco Meat Lasagna, Costco Stuffed Salmon and the Costco Shepherd's Pie.
Similar meals to this one from Costco are the Costco Kirkland Signature Chicken Tacos and the Costco Kirkland Signature Gyro Style Meal. Both of these I love.
Location in Store
You can find the Chicken Yakitori Flatbread in the refrigerated pre-made deli section at Costco, the item number is 18287.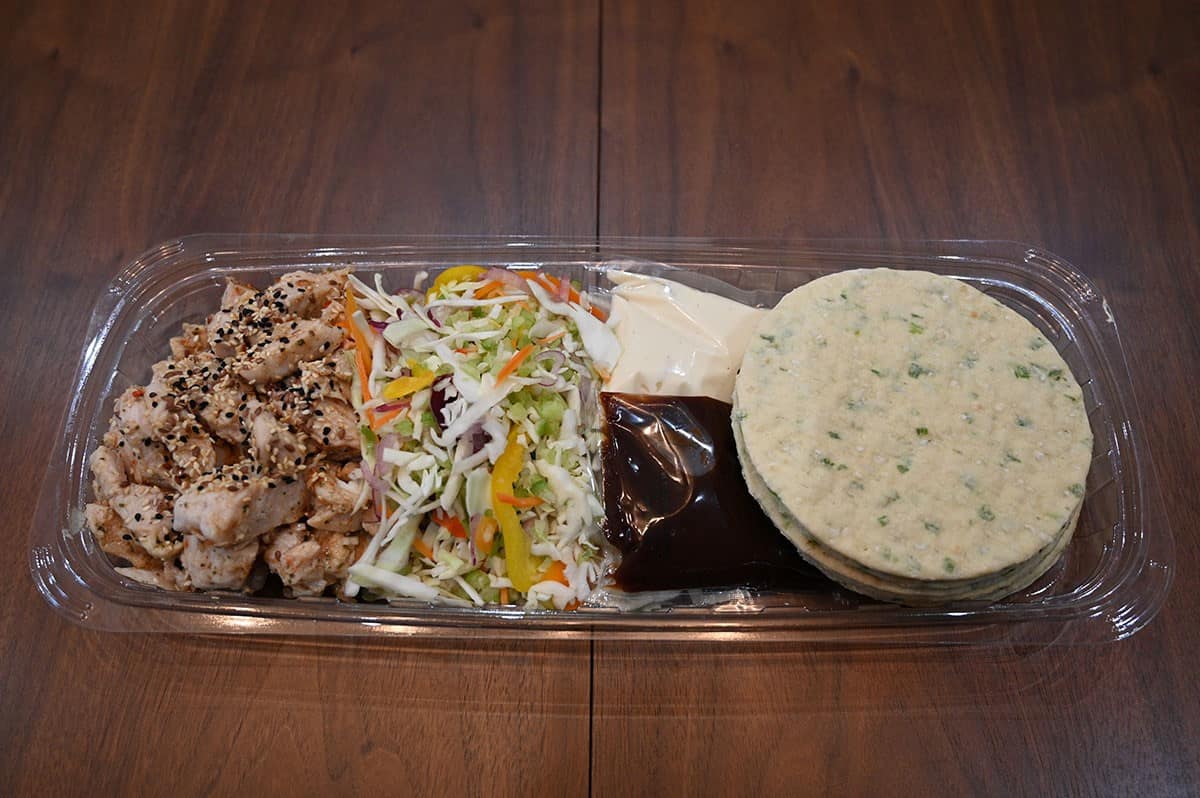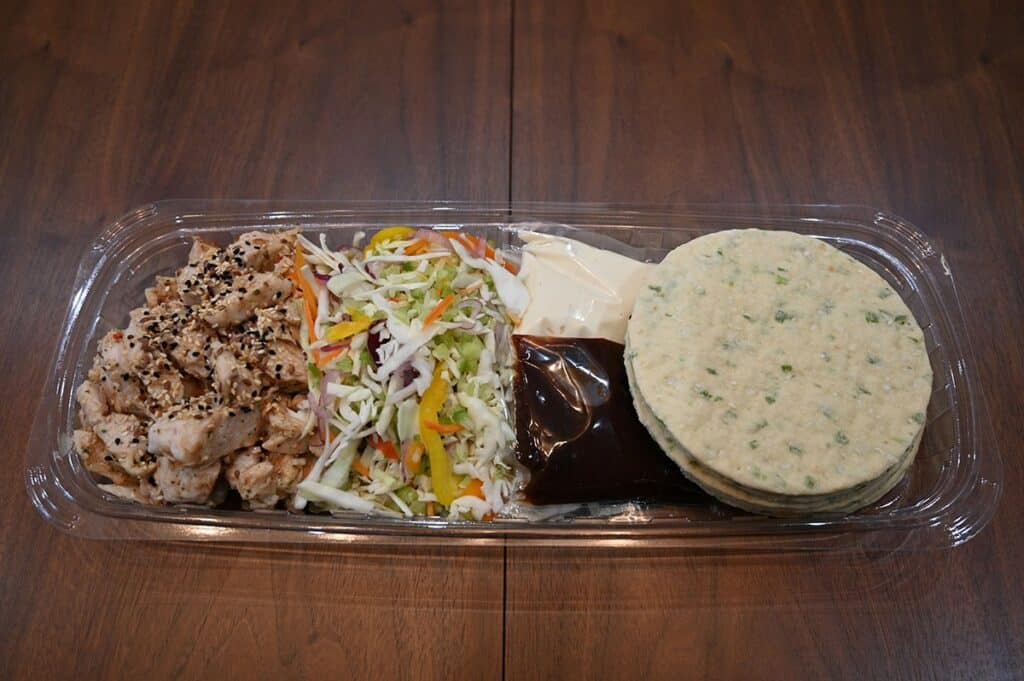 Taste
I want to say I absolutely love the Chicken Yakitori Flatbread from Costco but I would be lying. I didn't love this and probably won't buy it again. First, I'll describe what you get in the meal. It comes with seasoned chicken, green onion flatbreads, a coleslaw made of cabbage and carrots and two pouches of sauce.
The two sauces are different. One sauce is a "Okonomiyaki Sauce" and the other is an "Umami Mayo Sauce". The dark sauce is extremely salty and very strong-tasting. It tastes like a thick soy sauce mixed with barbecue sauce and overpowers the other flavors. The white sauce tastes like a slightly sweet, very salty, soy-flavored mayo. I have to be honest, I didn't really enjoy either sauce.
The green onion flatbread was tasty and became nicely golden brown after heating it in the fry pan for a few minutes. The cabbage and carrot slaw is fine, we ate it raw but I think it might taste better sauteed with the chicken if I were to buy this again.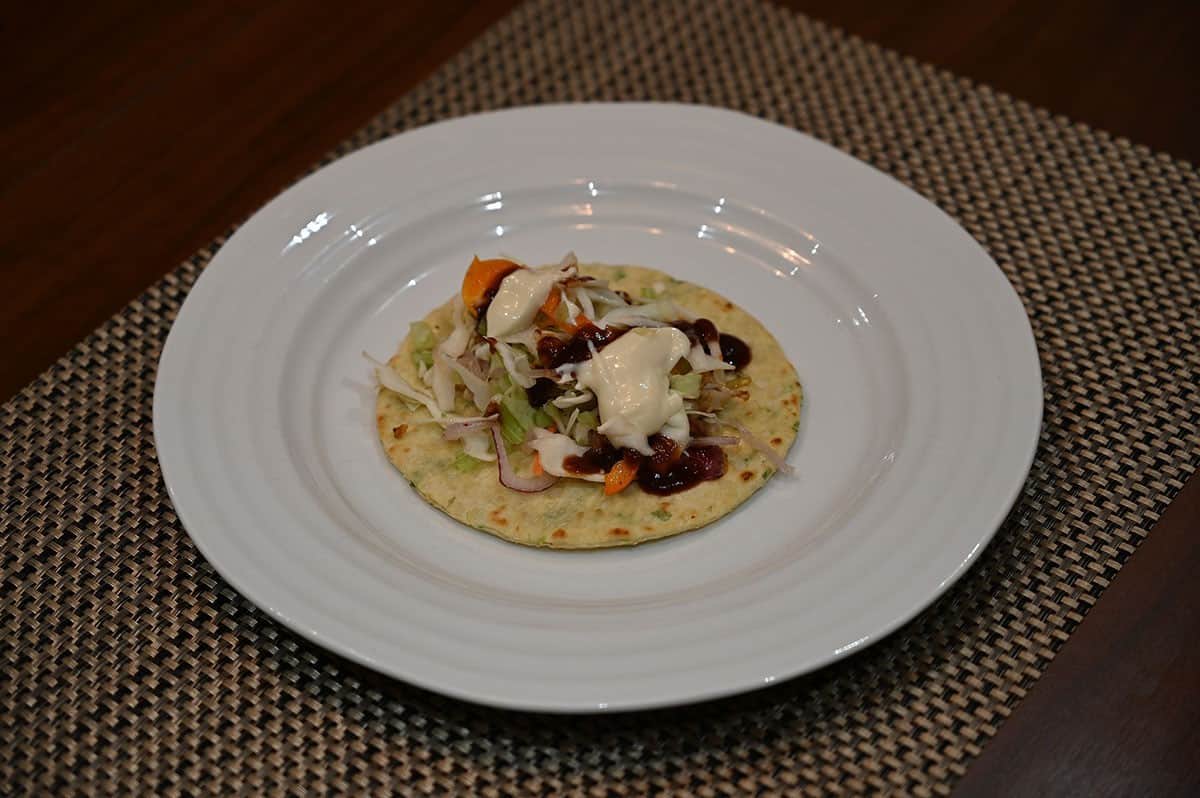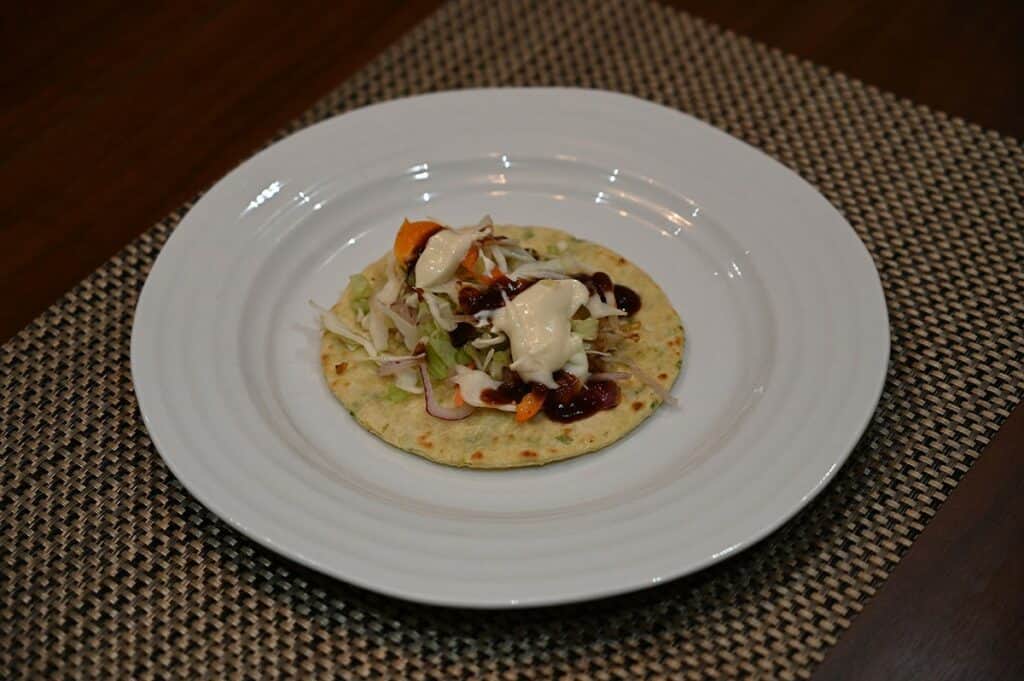 I don't love the chicken in the Costco Chicken Yakitori Flatbread. I thought it would be like the chicken in the taco meal kit but it's not. We found lots of fat, gristle and even some bone in the chicken. We also found the flavor of the chicken off-putting. Sean claimed the taste of the chicken reminds him of a hot dog. To me, it just tastes really processed.
Overall, in my opinion, this chicken yakitori meal from Costco is just too salty and not great tasting. The flatbreads are kind of like an asian BBQ taco. It wasn't terrible but I prefer other pre-made meals over Costco to this one.
Cost
The cost is dependent on the weight of your Chicken Yakitori Flatbread meal, I paid $16.71 Canadian for the one I picked up.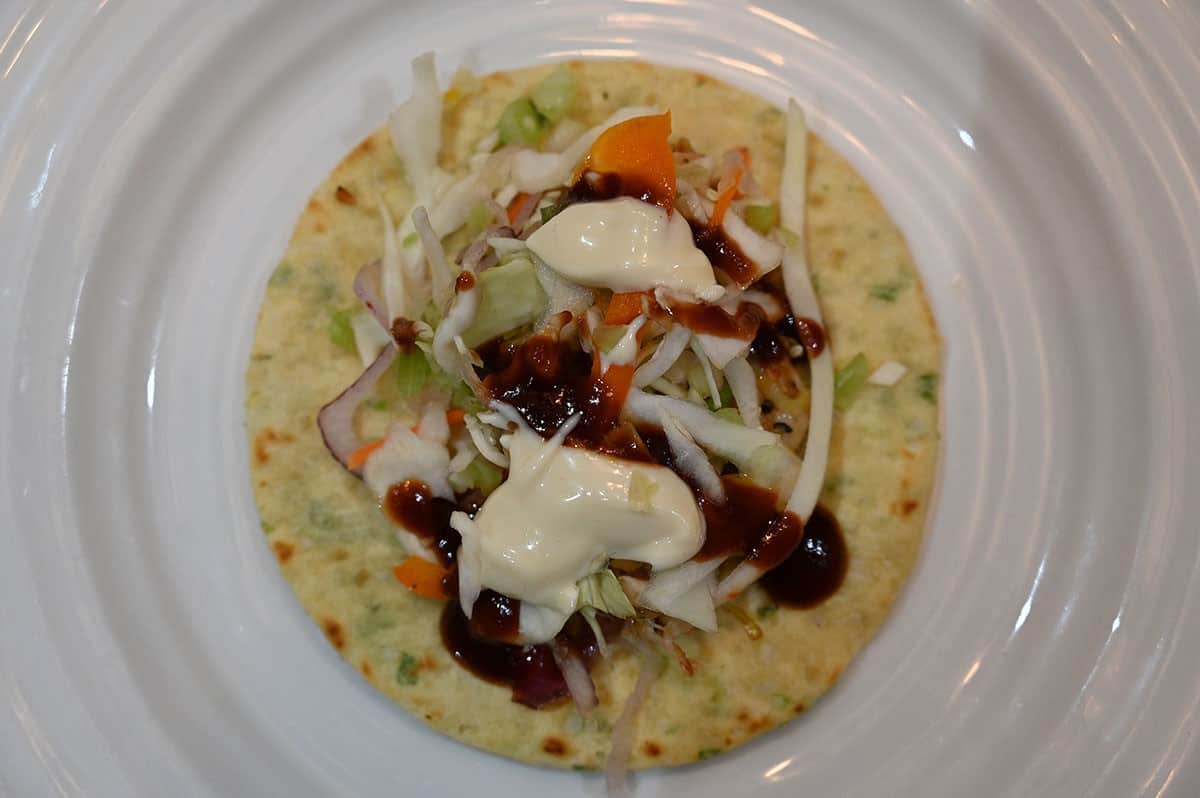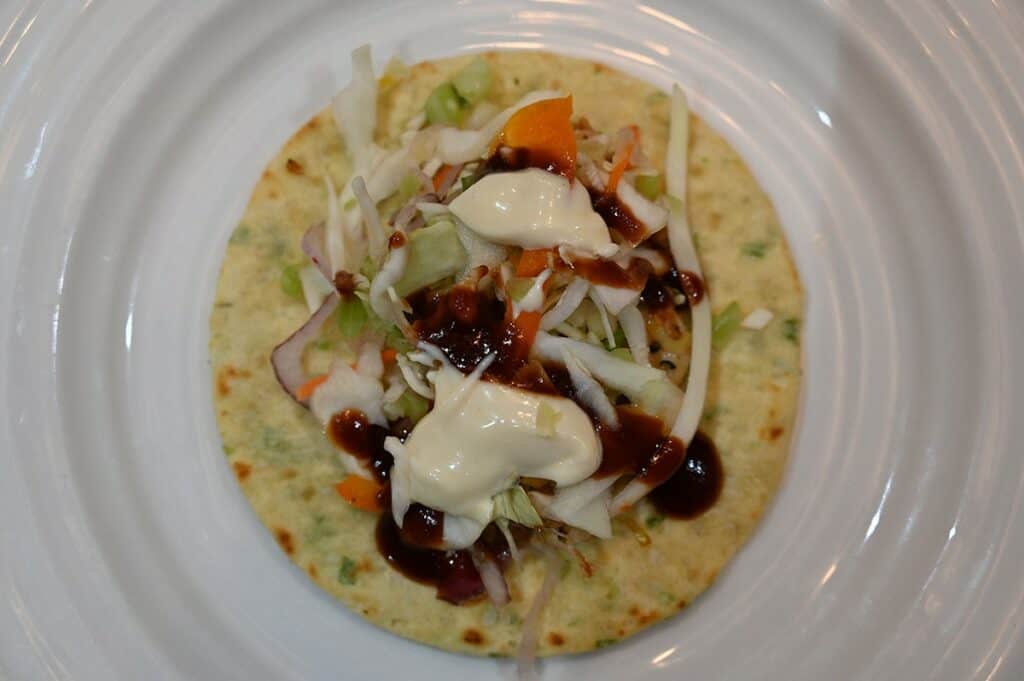 Convenience
This is a meal from Costco that's ready in minutes. The chicken is already fully cooked so all you have to do is heat the chicken in a fry pan until the internal temperature reaches 165 degrees Fahrenheit.
To toast the flatbread you also heat them in a nonstick fry pan on medium-low heat until golden brown. To serve the chicken yakitori flatbread, top your green onion flatbread with chicken, vegetables and sauces, then enjoy!
The best before date on the meal is four days from the date I purchased the meal. This is perfect for a night when you want something on the table in minutes with little work and minimal cleanup.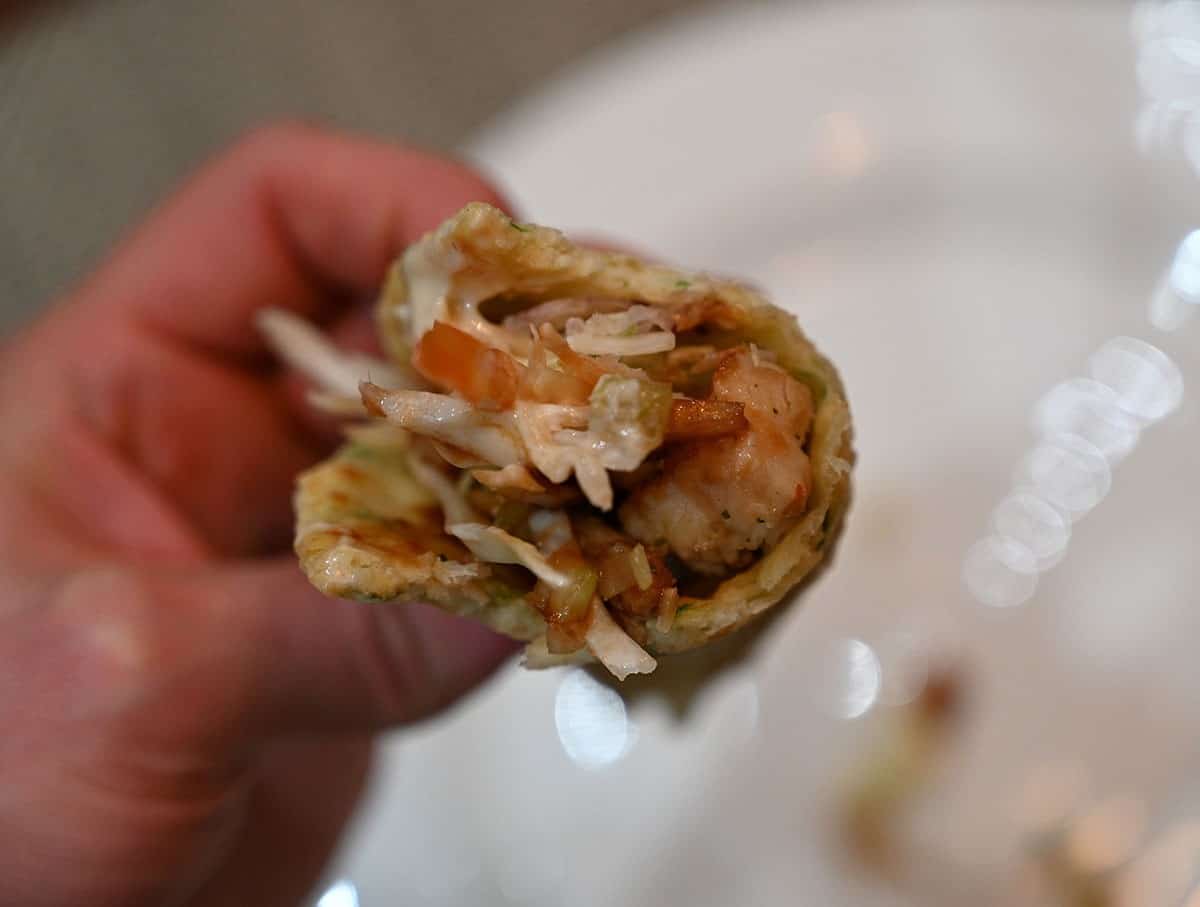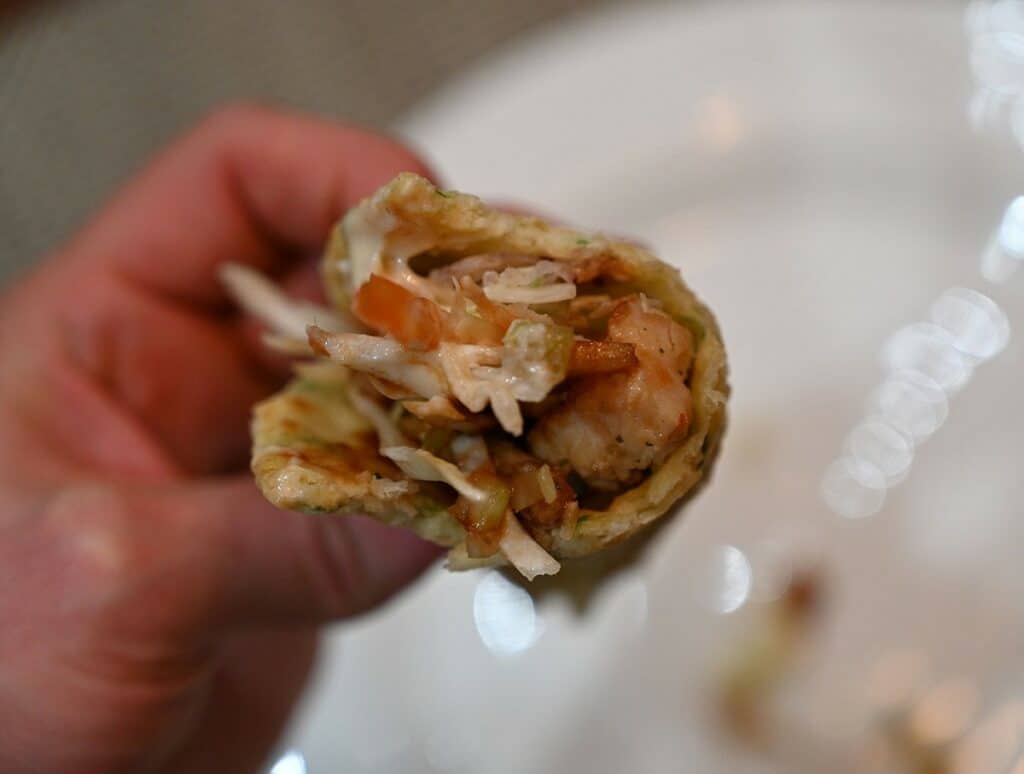 Nutrition
Calories
1/8th of the tray of chicken yakitori flatbread is 370 calories, 20 grams of fat, 1080 mg of sodium, 31 grams of carbohydrates, two grams of fibre, six grams of sugar and and 17 grams of protein. Wow! No wonder it tastes salty!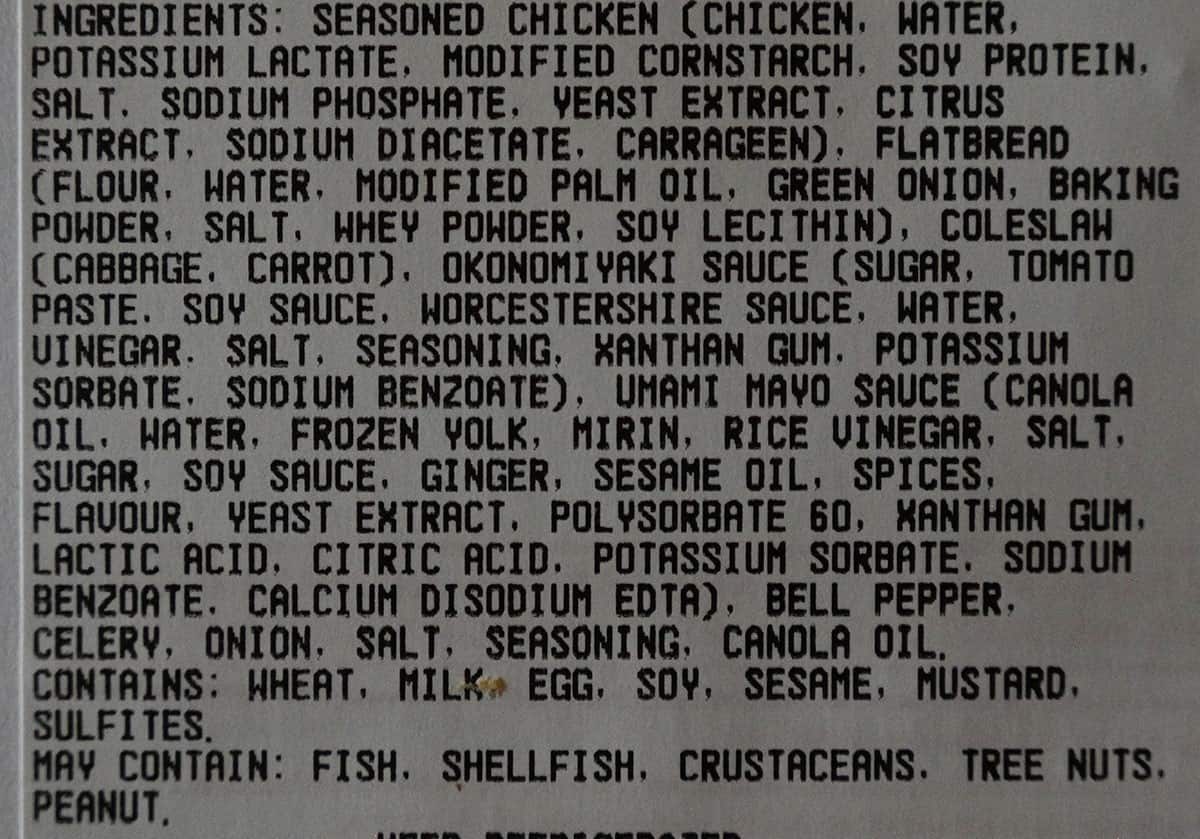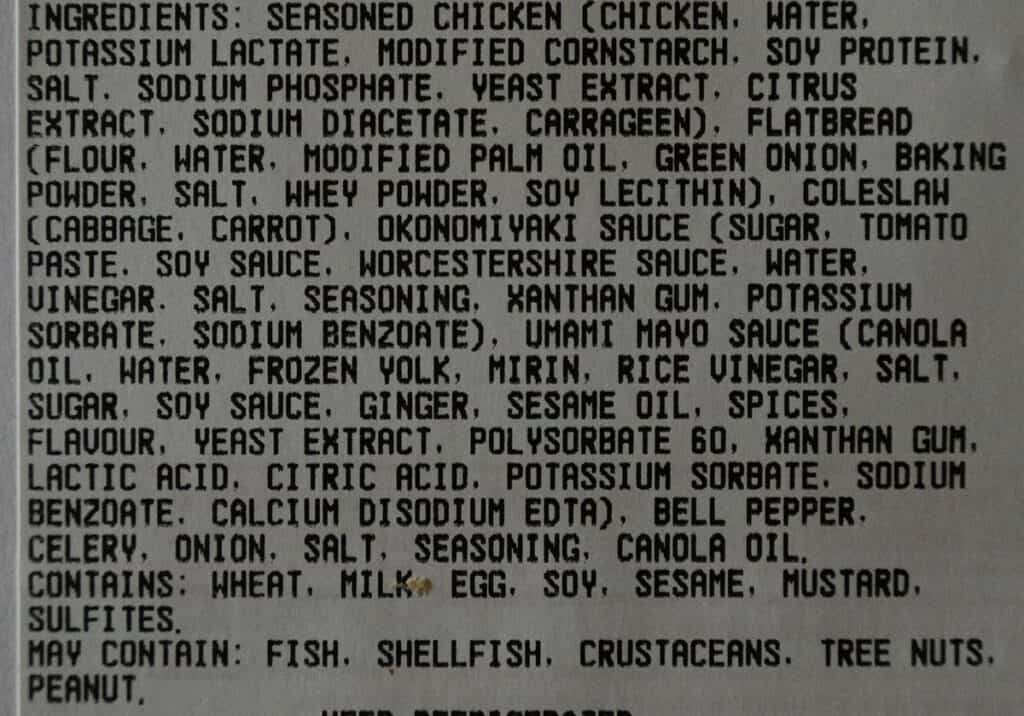 Ingredients
I can't say this is healthy and I don't love some of the ingredients listed, canola oil, soy, protein, palm oil, some weird chemical-looking ingredients. This meal isn't gluten-free, dairy-free or nut-free.
Scoring
Taste: 6.5/10
Cost: 7.5/10
Convenience: 10/10
Nutrition: 1/10
Overall
Give it a try!
I know that some people are really loving the Costco Chicken Yakitori Flatbread but I have to share my honest review that I just didn't love it and it was sooo salty! Give this a try for yourself as you might be someone who loves it or you might be like me and choose not to repurchase it.
Have you tried this? What did you think of it?
---
Please note that this review was not paid for or sponsored by any third party. This product was purchased by Costcuisine for the purpose of producing this review. The opinions in this review are strictly those of Costcuisine. Costcuisine is not affiliated with Costco or any of its suppliers. In the event that Costcuisine receives compensation for a post from the manufacturer of a product or some other third party, the arrangement will be clearly disclosed (including where the manufacturer of a product provides Costcuisine with a free sample of the product).