Potato skins are a popular snack food or appetizer that are made of hollow potato halves topped with bacon, cheddar cheese and green onion. Costco is carrying these Dee Amore Potato Skins that are "loaded with cheddar" and use Idaho potatoes. Are these frozen potato skins worth picking up for your next party?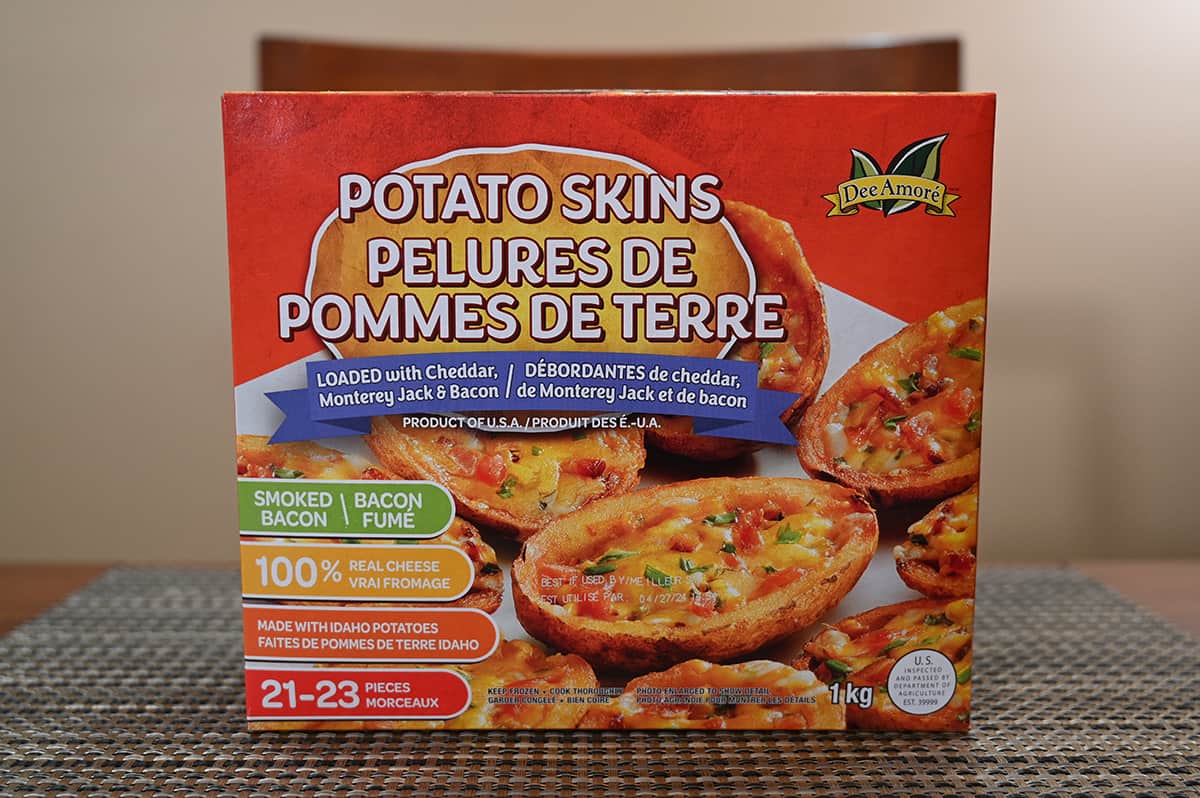 I love the idea of potato skins but can't say I make them at home or have them often. They're a great appetizer or party food and I've had them a few times at restaurants and my father-in-law has made them for us before. Previously I've tried and reviewed the TGI Fridays Loaded Potato Skins from Costco and enjoyed those.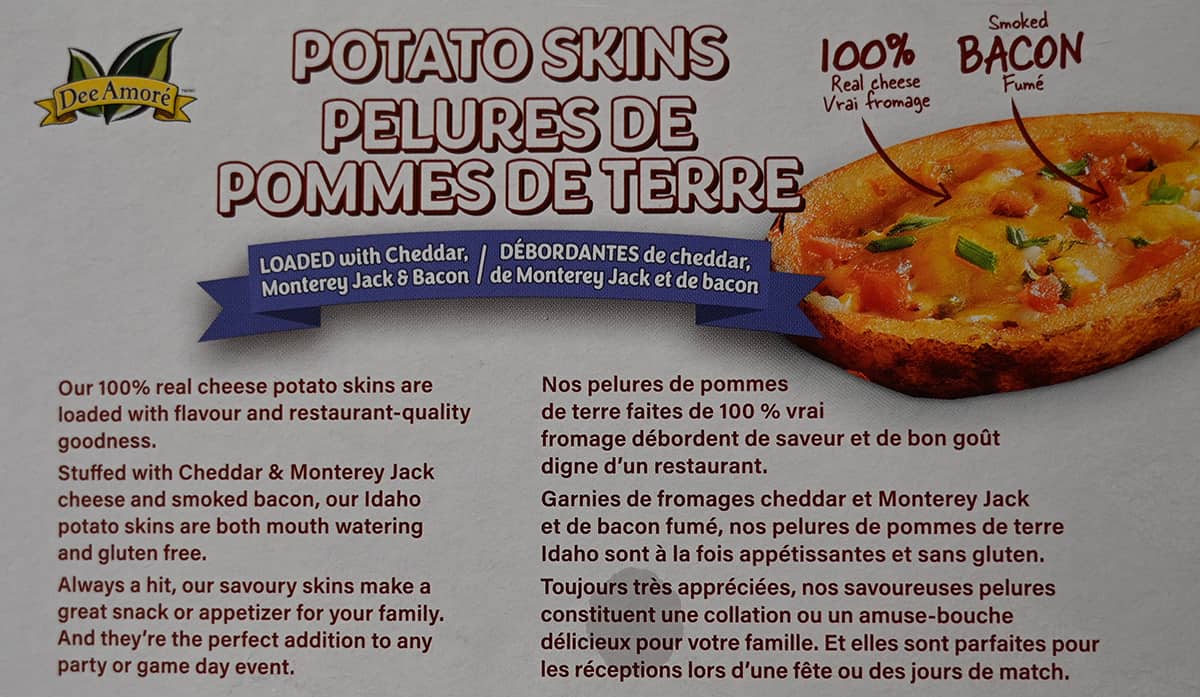 Other similar party foods or appetizers from Costco are the Olivia Marinated Butterfly Shrimp, Kirkland Signature Breaded Panko Shrimp, Kirkland Signature Tempura Shrimp, Kirkland Signature Seasoned Chicken Wings, Hampton House Dry Garlic Ribs, Pinty's Buffalo Chicken Flings, Brazi Bites and the Bibigo Steamed Dumplings.
Location in Store
You can find the potato skins in the freezer section, near the other frozen appetizers. The item number is 2682411.
Taste
I wanted to love these and was so looking forward to eating a bunch on Saturday when we made them as an appetizer. I only had one and literally drenched it in sour cream because I found it so dry and lacking in flavor.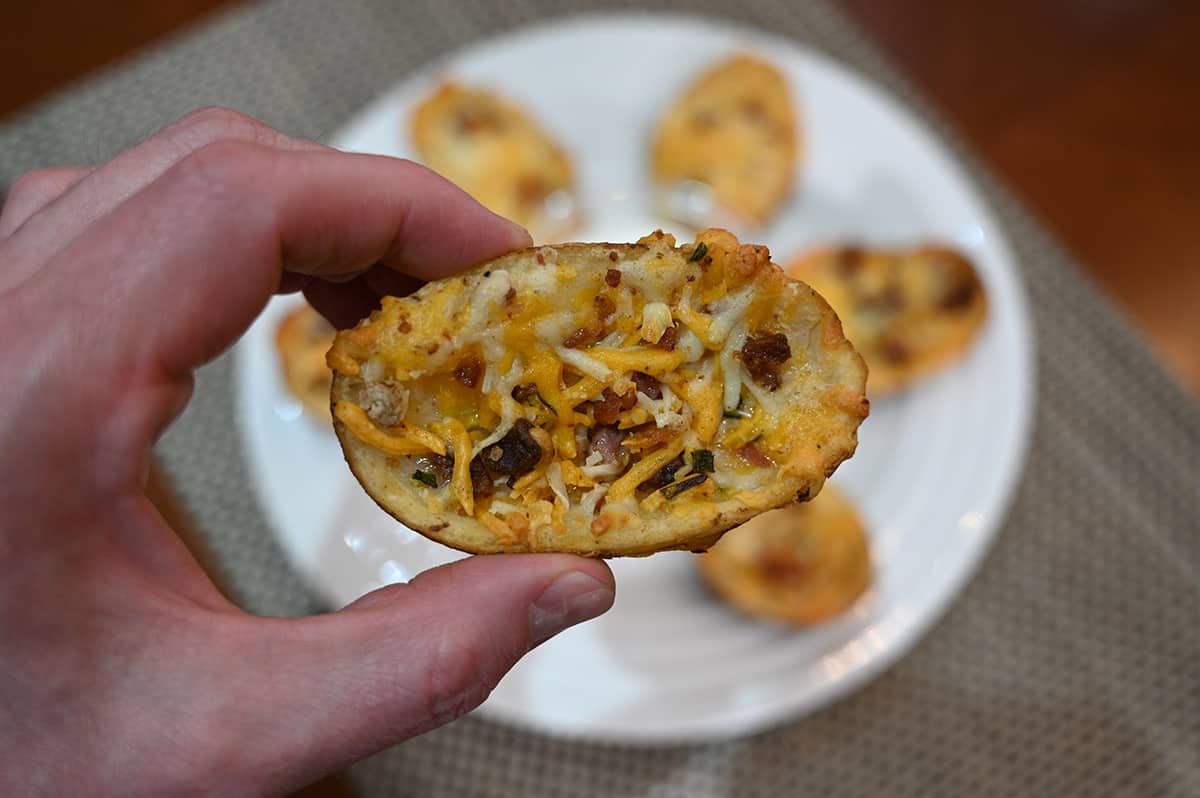 The bacon is the best part about the potato skins. Although the box says they're loaded with cheese I don't think that's true after trying them. The cheese that's on these became very hard and dry after baking them and you couldn't really taste it. Next time I would add my own additional layer of cheese and some green onion to give this more flavor.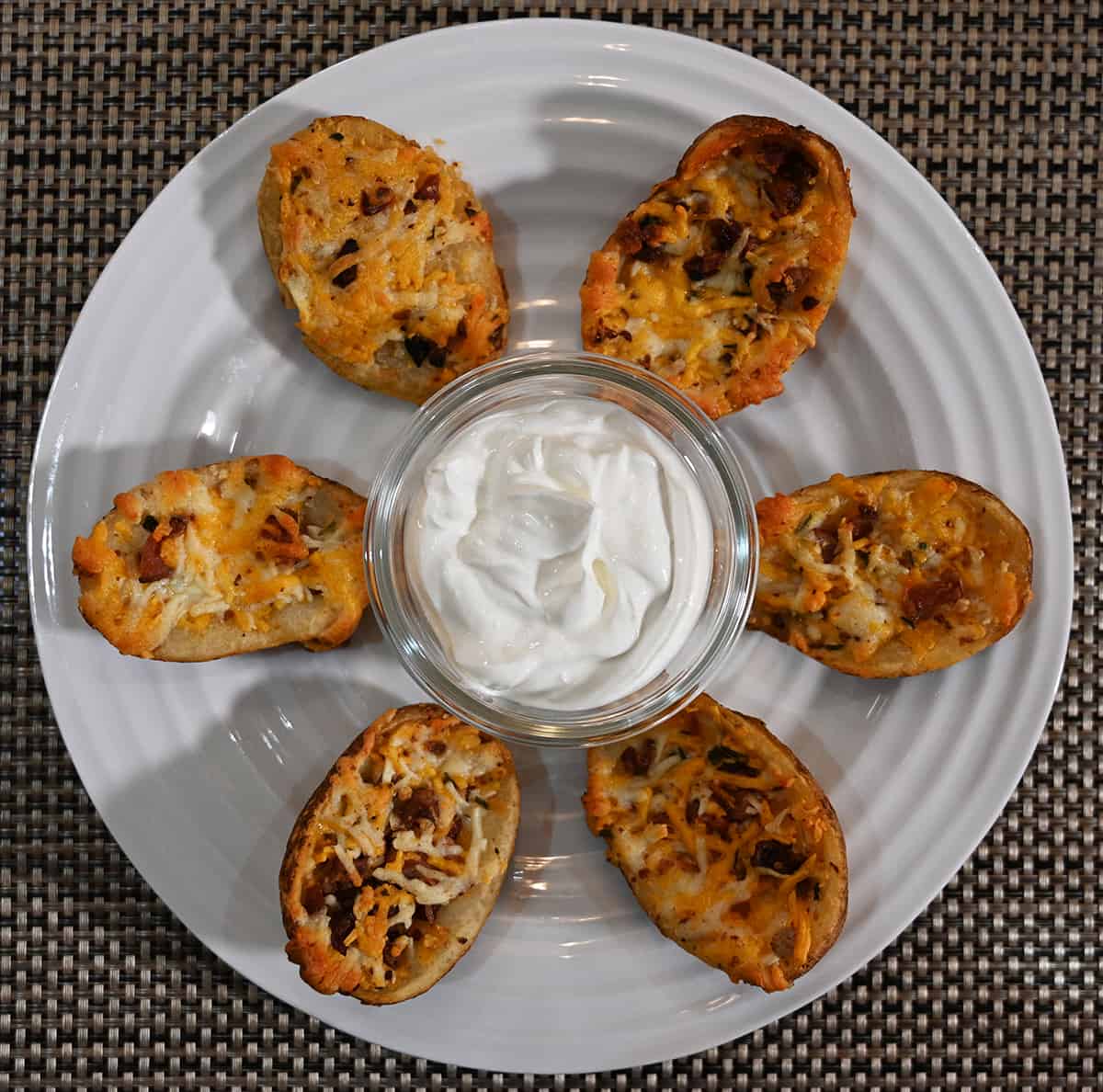 The potato skin itself was dry and bland but did taste like a real potato and not very processed which is one bonus. I was hungry and we had a plate of six of these ready to eat but I only ate one and wouldn't buy these again. I think I'd just try to make my own. They don't taste bad at all, they're just not great.
Cost
The one kilogram box comes with 21 to 23 potato skins and costs $18.99 Canadian. The skins aren't super small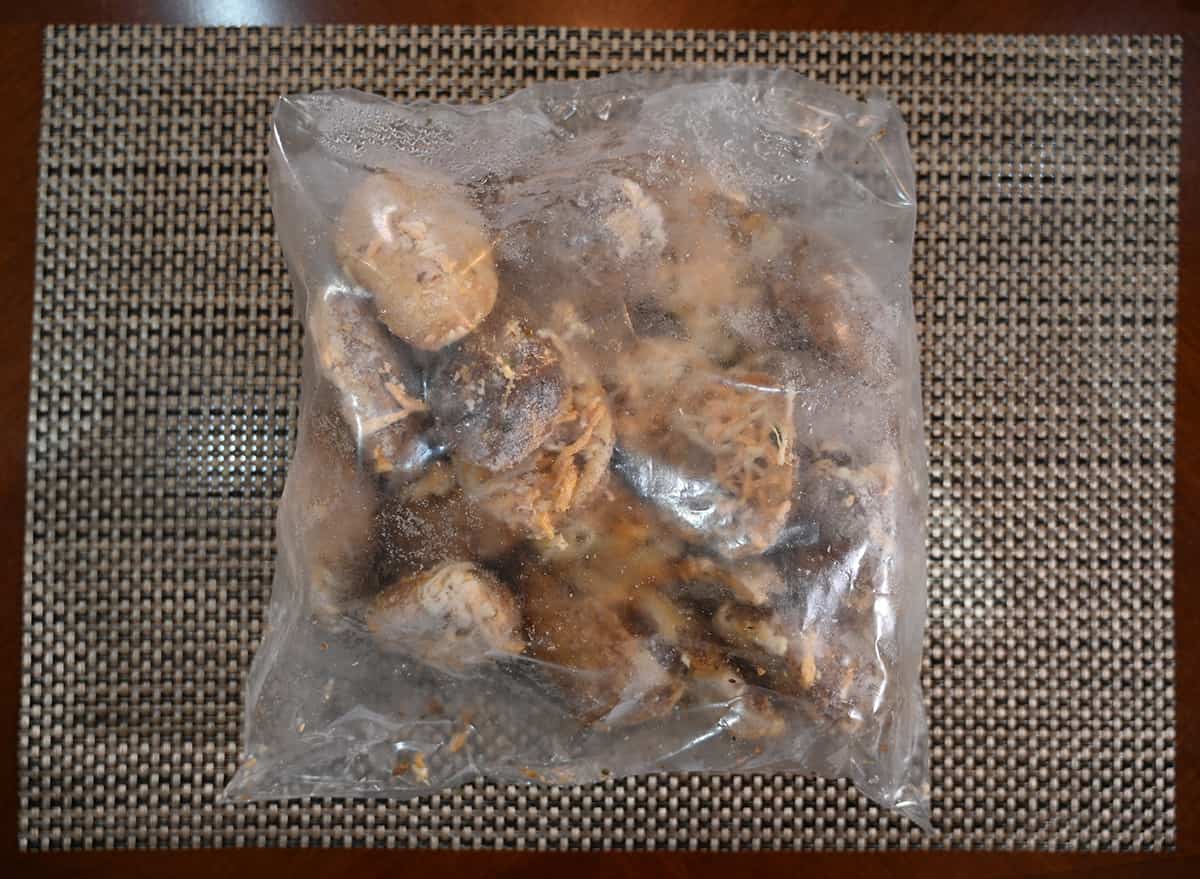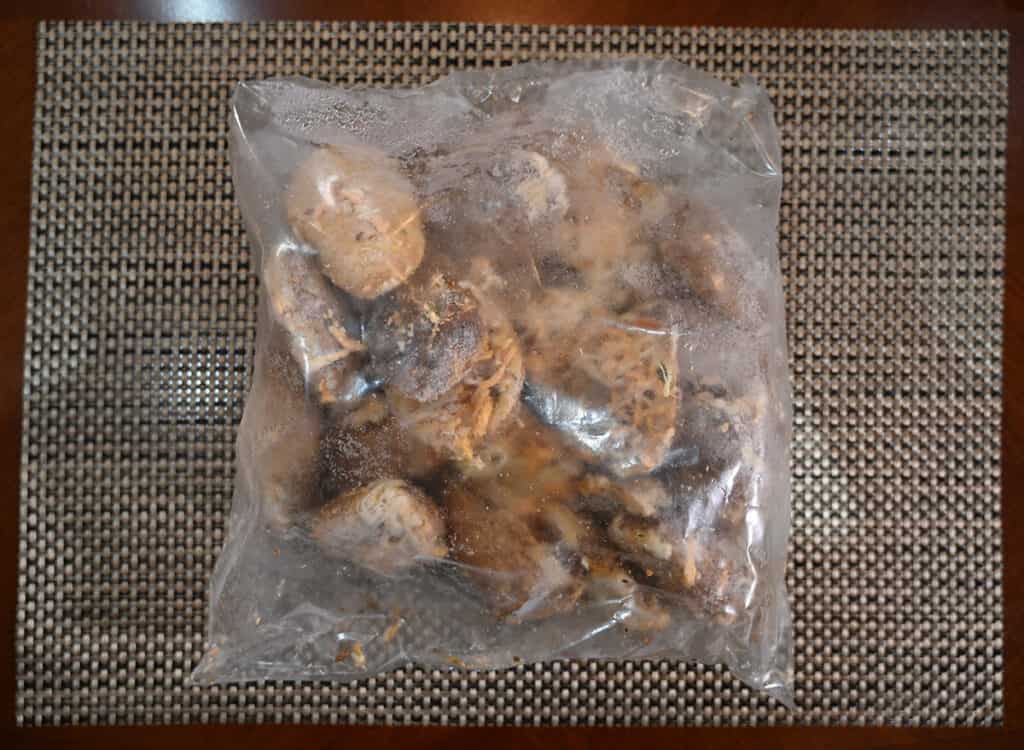 Convenience
To heat these you can air fry them, bake them or microwave them. We have an air fryer but decided to bake them. I don't think they'd be much different in the air fryer, maybe crispier, but I already found the cheese was hard and dry enough in the oven.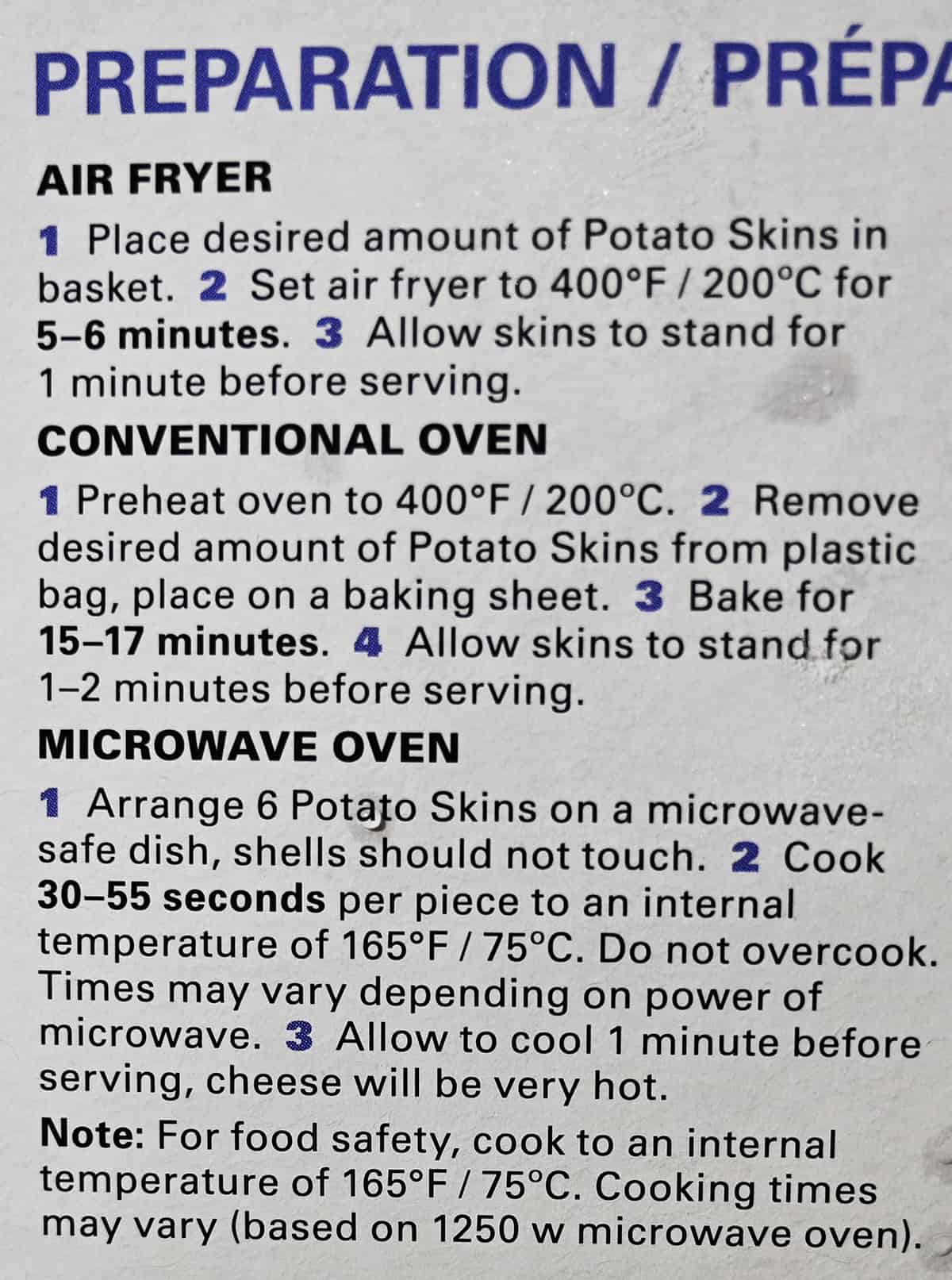 I recommend serving these with butter, sour cream, green onion and maybe some additional cheese and bacon bits! The potato skins must be kept frozen until they're used and the best-before date is from when they were purchased.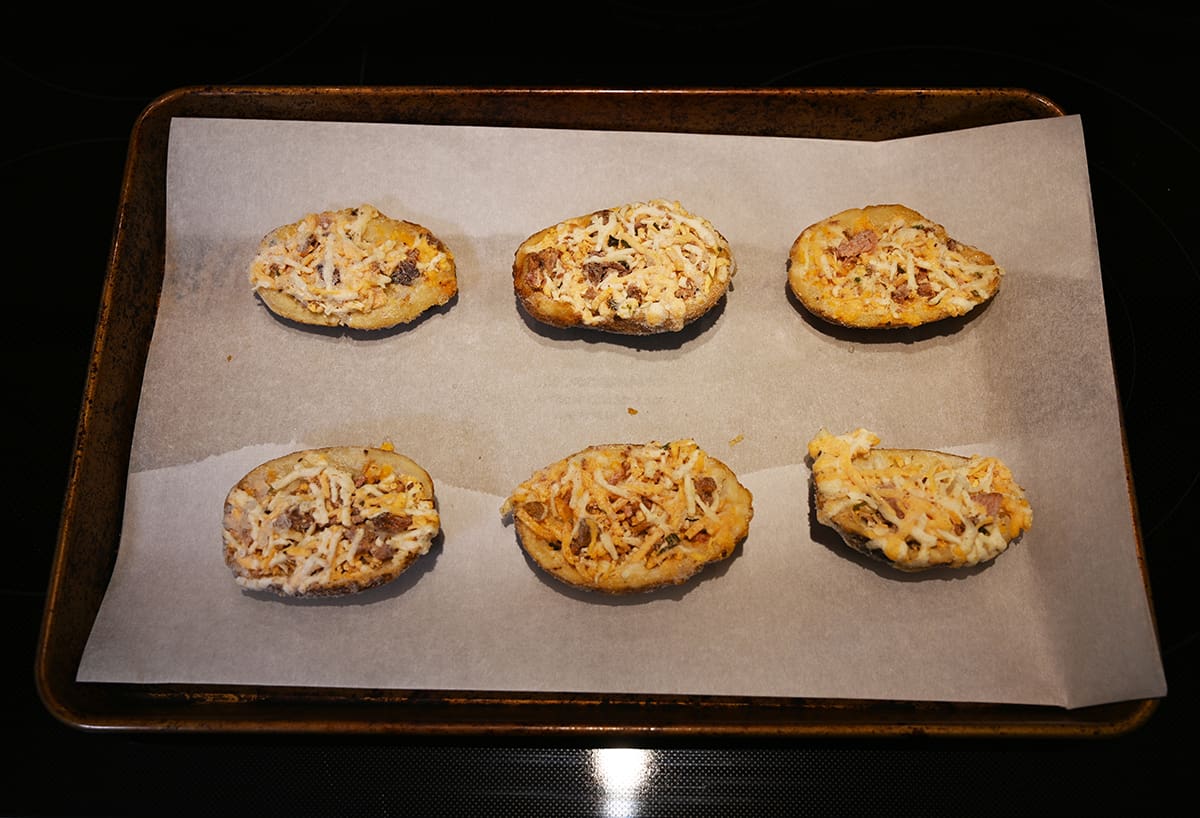 Nutrition
Calories
Two potato skins are 200 calories, 14 grams of fat, 11 grams of carbohydrates, one gram of fibre, one gram of sugar, eight grams of protein and 400 milligrams of sodium. I think my one potato skin was probably 200 calories from all the sour cream I put on it.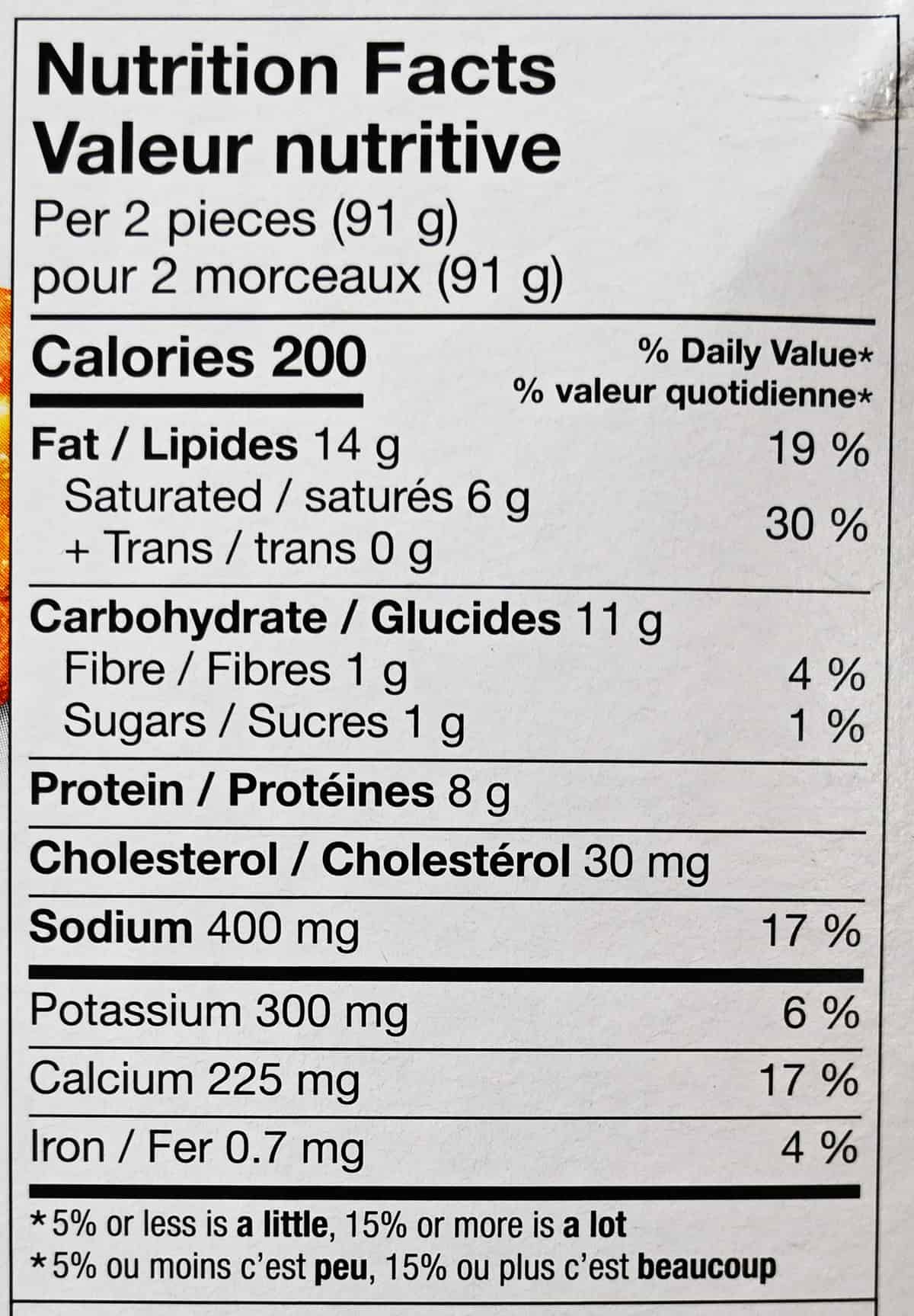 Ingredients
I have to say, I really appreciate the nice simple list of ingredients. I wonder if maybe my thinking they weren't very flavorful has to do with the fact there's not a ton of added junk and chemicals, haha! These have all the ingredients I'd put in potato skins at home, but maybe I'd add just a ton more of the cheese and bacon.
The box states the potatoes are Idaho potatoes and the potato skins are made with "real cheese". Also, if you're allergic to gluten, these are gluten-free.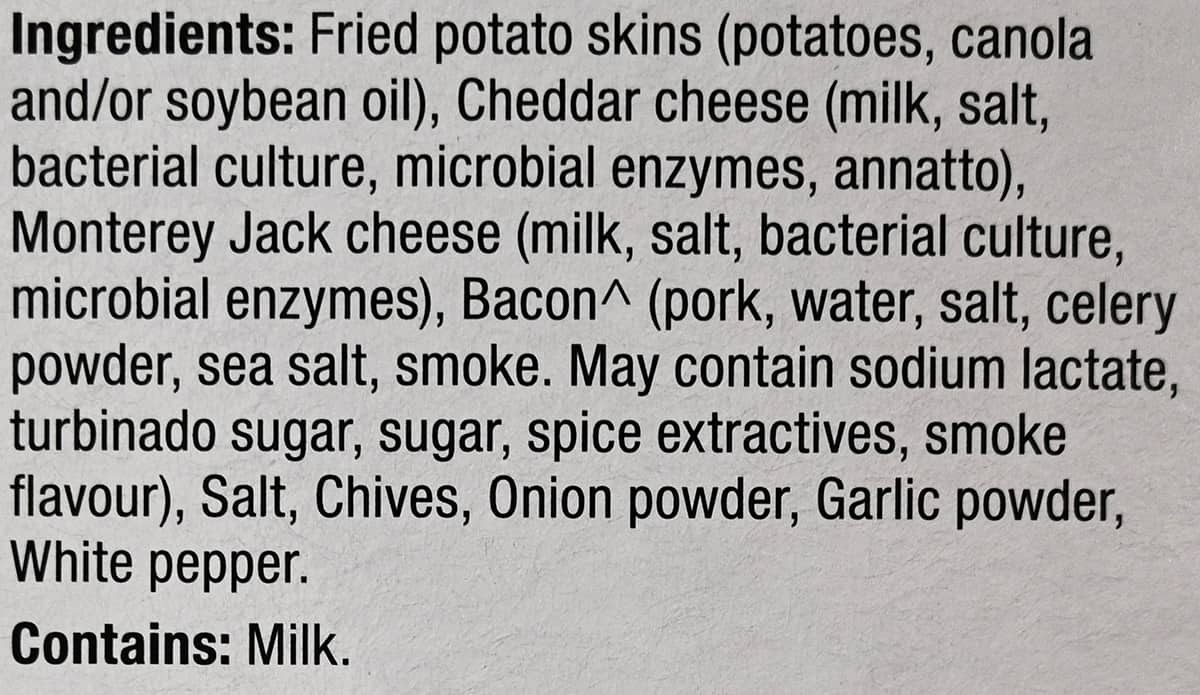 Scoring
Taste: 6/10
Cost: 6/10
Convenience: 10/10
Nutrition: 0/10
Overall
Walk on by!
As I said before, these aren't bad, just not amazing! I prefer the Costco TGI Fridays Loaded Potato Skins over these.
If you've tried these potato skins, what did you think of them?
---
Please note that this review was not paid for or sponsored by any third party. This product was purchased by Costcuisine for the purpose of producing this review. The opinions in this review are strictly those of Costcuisine. Costcuisine is not affiliated with Costco or any of its suppliers. In the event that Costcuisine receives compensation for a post from the manufacturer of a product or some other third party, the arrangement will be clearly disclosed (including where the manufacturer of a product provides Costcuisine with a free sample of the product).