The High Liner Sea Cuisine Ponzu Glazed Cod from Costco is easy to make but looks like a gourmet entree. Combining wild cod with the flavors of ponzu, soy sauce, garlic, red bell pepper and lemon sounds pretty good to me! We all know how hard it is to make perfectly-cooked fish though. Is it possible to create a truly delicious fish dish that only needs to be baked in the oven, or does this Ponzu Glazed Cod sacrifice taste for convenience?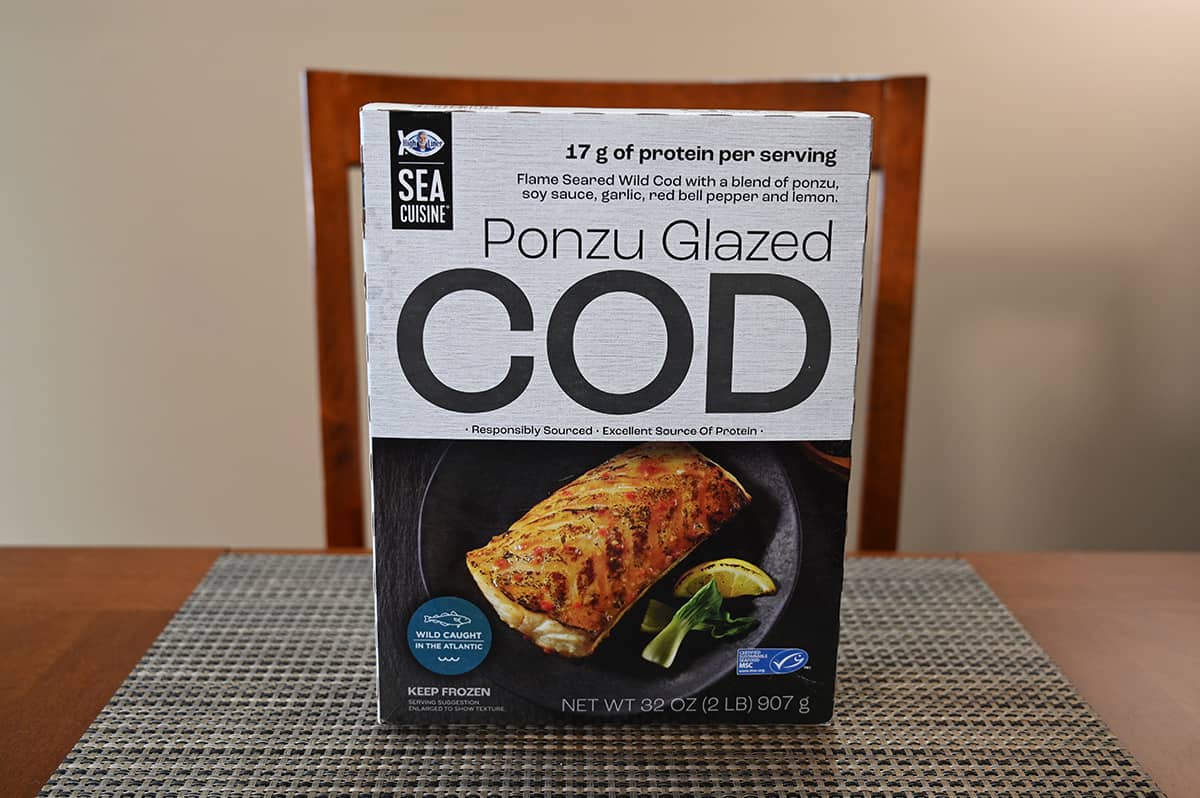 Cod is probably my favorite white fish but I don't eat it often because Sean is not a fish eater at all. When I do have fish it's usually at restaurants or for lunch. I was contacted by High Liner and offered free samples of some of their products that are available in the United States. I don't do paid sponsored reviews because it's important to me my reviews are honest but I did agree to take some free samples to try.
Other seafood products from Costco I love are the Kirkland Signature Stuffed Salmon, Dom Reserve Singles Steelhead Salmon Poke, Kirkland Signature Fish & Chips Meal, Kirkland Signature Tempura Shrimp, Seacore Frozen Lobster Tails, Olivia Marinated Butterfly Shrimp, Kirkland Signature Breaded Panko Shrimp and the High Liner Miso Glazed Cod.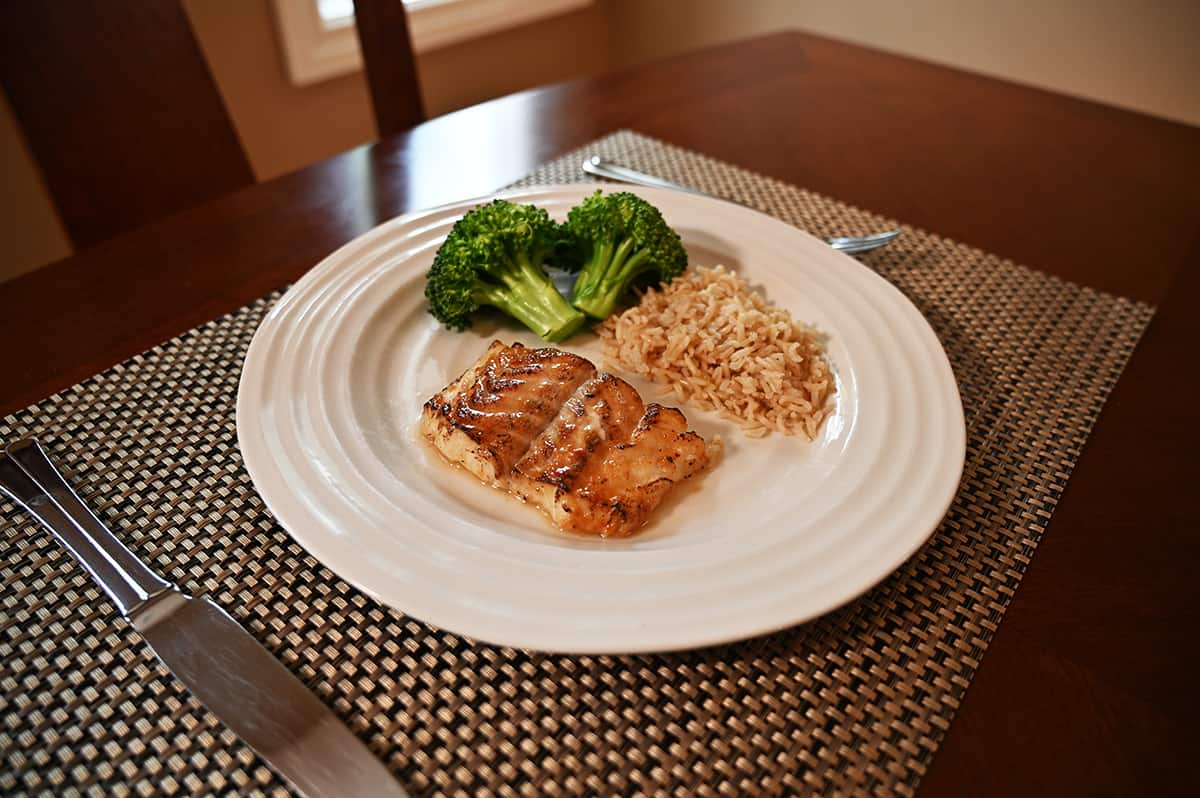 Location in Store
This can be found at Costco in the Northeast US and they're in the freezer section, near the other frozen seafood products.
Taste
The first thing I notice is that the cod doesn't smell fishy at all when baking it in the oven which is a major positive in my husband's eyes. When it comes to taste the cod is very flaky and light, you don't need a knife to cut it, it just falls apart easily with a fork. The cod melts in your mouth and isn't fishy tasting whatsoever but it does taste a bit oily.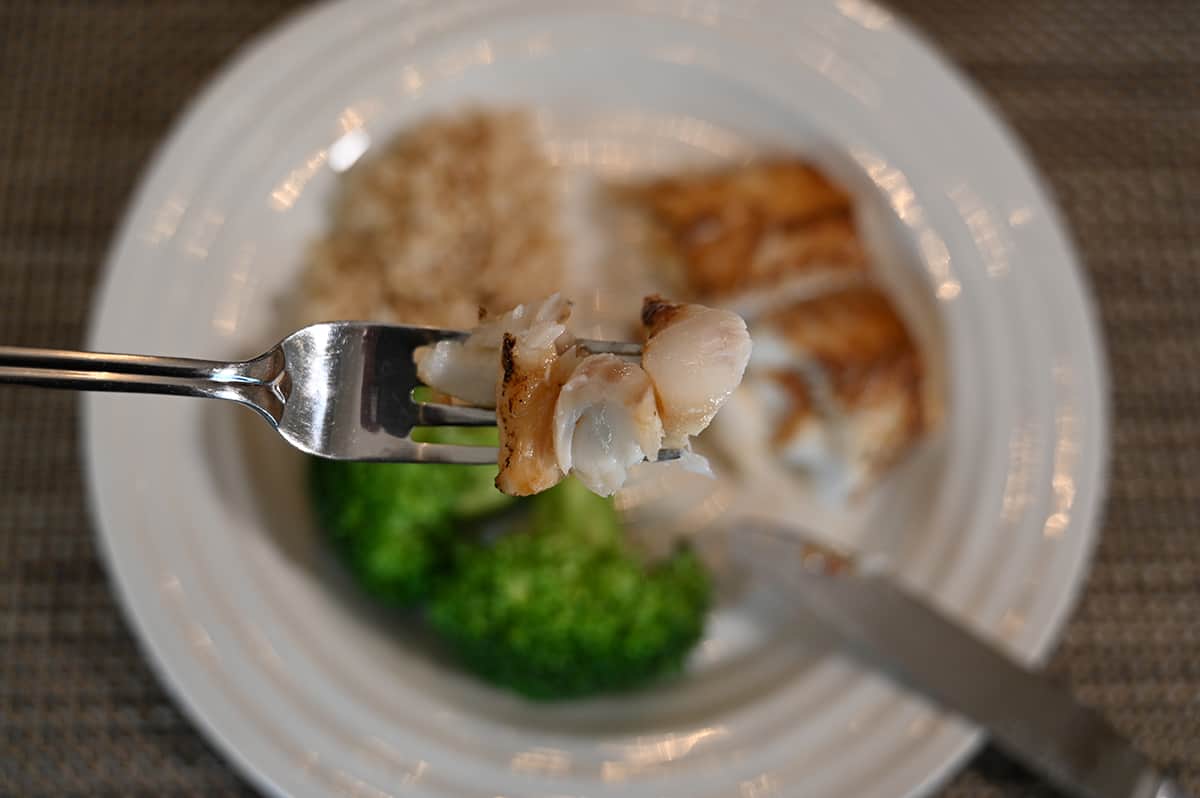 The glaze has a citrus flavor with a hint of heat. The main citrus note I taste is lime which I like, there's also a lot of savory flavor noticeable from the soy and the garlic.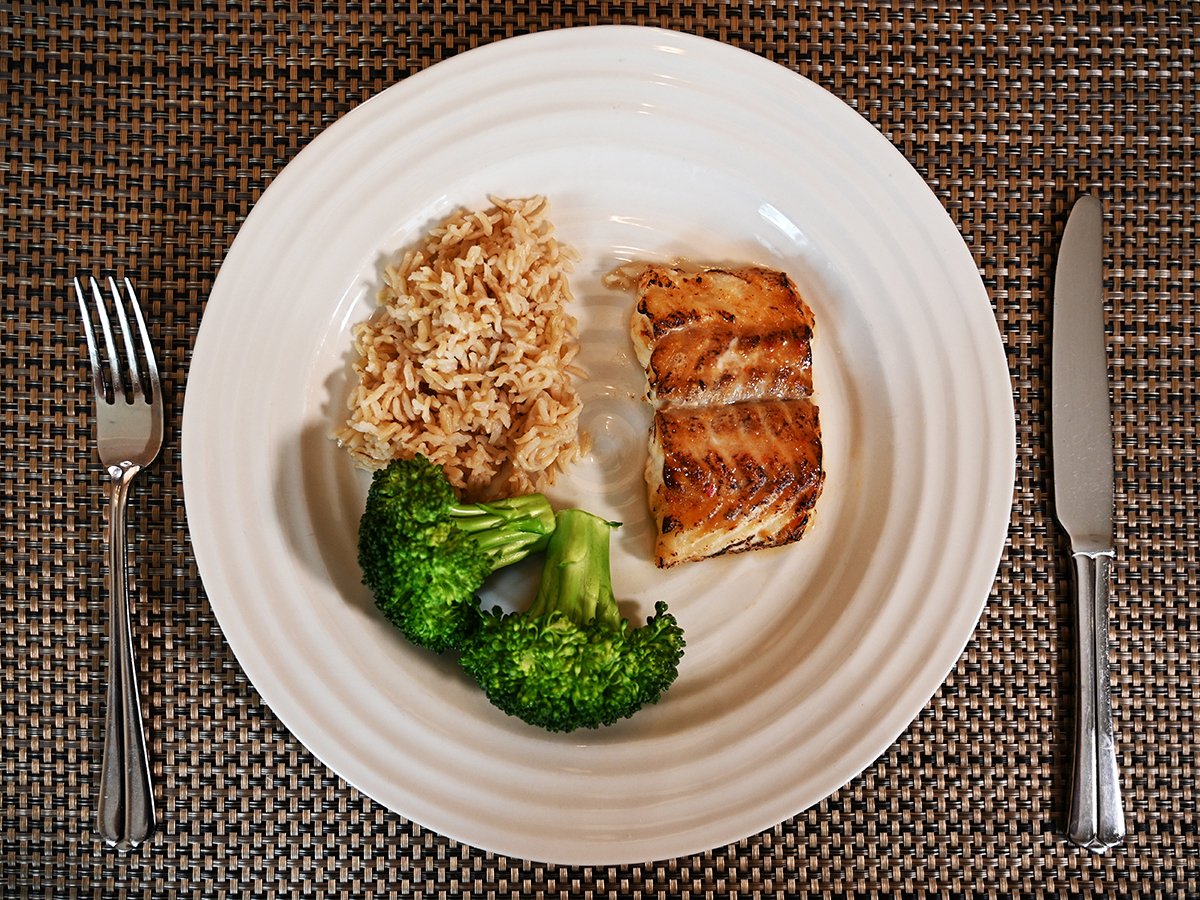 Similar to the Miso Glazed Cod from High Liner the glaze on top had a bit of slimy texture I don't love and a lot of the glaze ran off during cooking. However, the quality and flavor of the cod is excellent.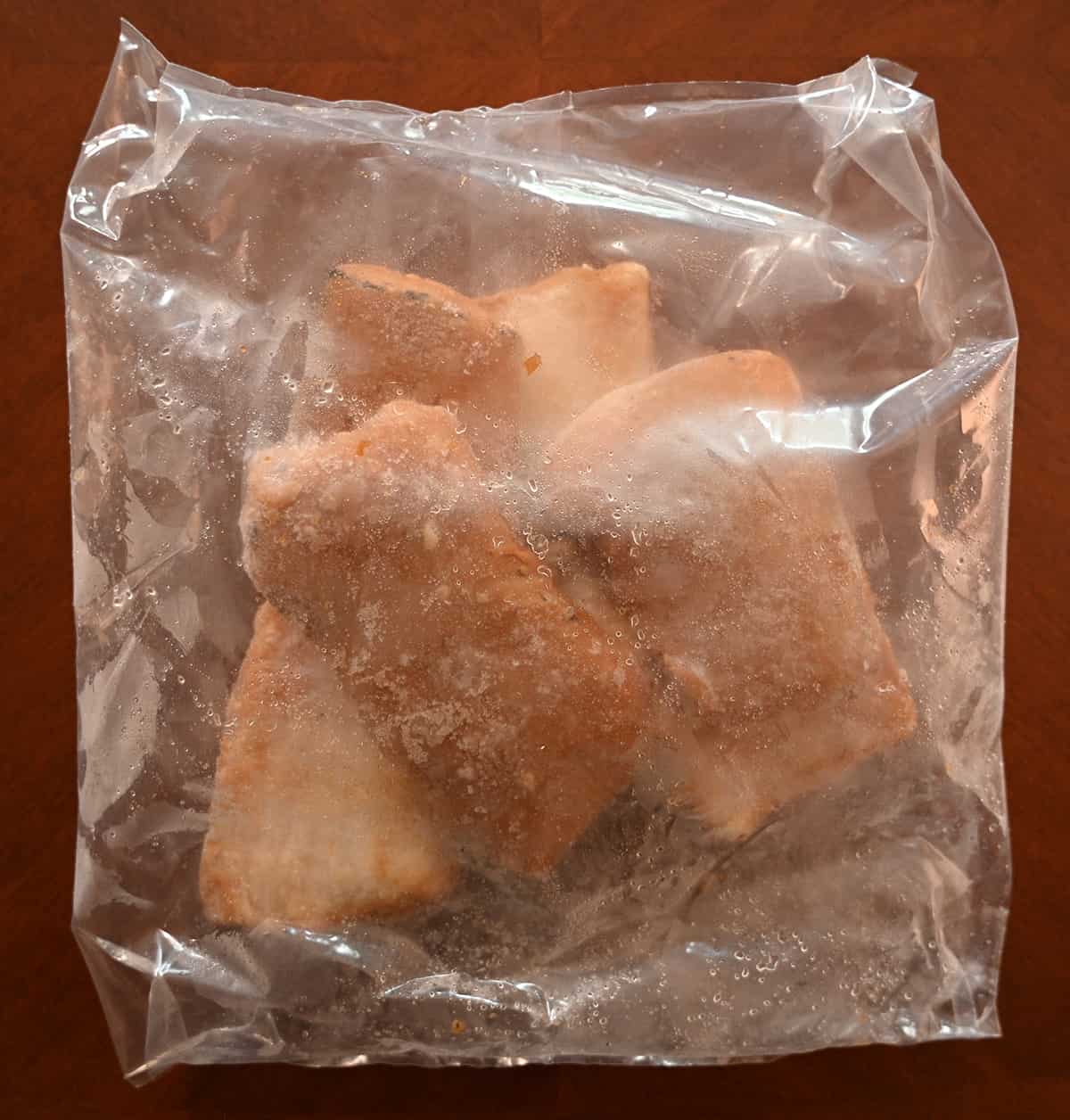 Cost
The two-pound box costs $19.99 USD at Costco. Each box has around eight portions of cod but there can be more or less depending on the size of each portion of cod.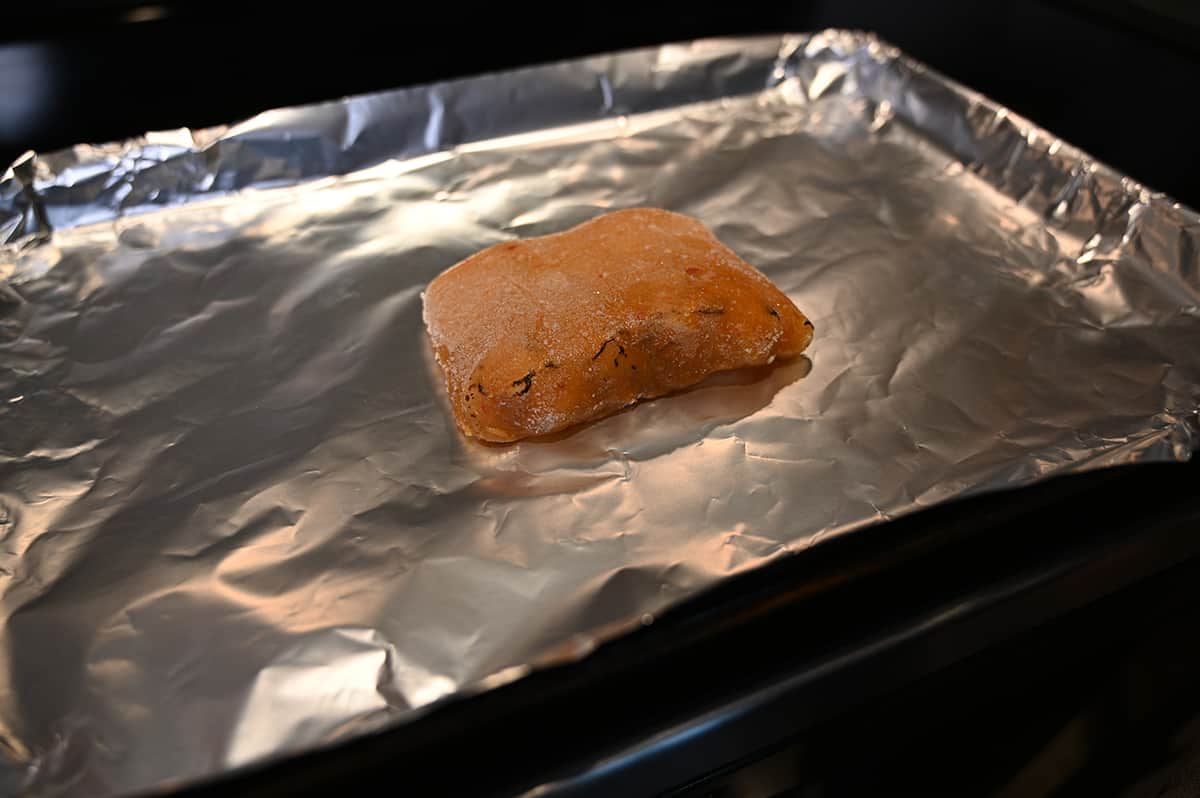 Convenience
There are baking instructions for the cod on the box. I lined a baking tray with aluminum foil and we used our conventional over to bake the cod at 400 degrees Fahrenheit for 25 minutes. I do wonder if using an air fryer to cook the cod would help make the texture of the glaze on top a bit more appealing.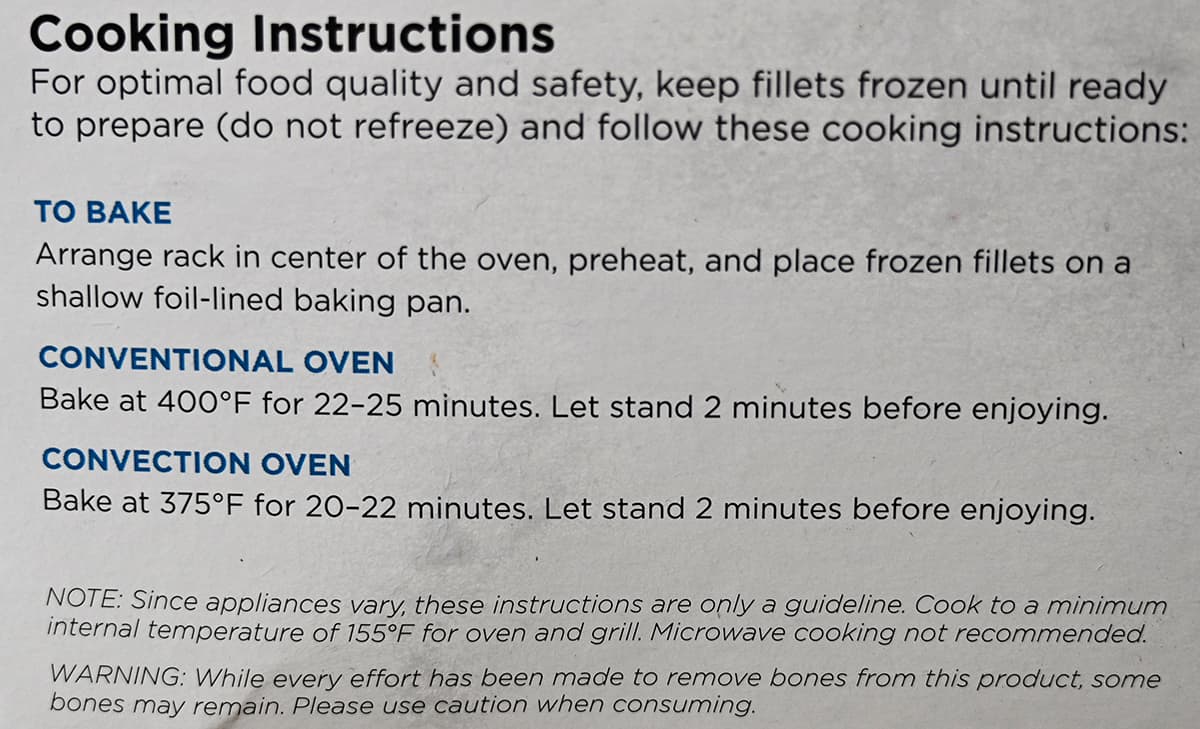 The cod needs to be kept frozen and the best-before date is about a year and a half from when I received the cod. I kept it simple and served my cod with whole-grain basmati rice and broccoli. I think it would also pair well with sides like sauteed cabbage, noodles, carrots, salad or quinoa.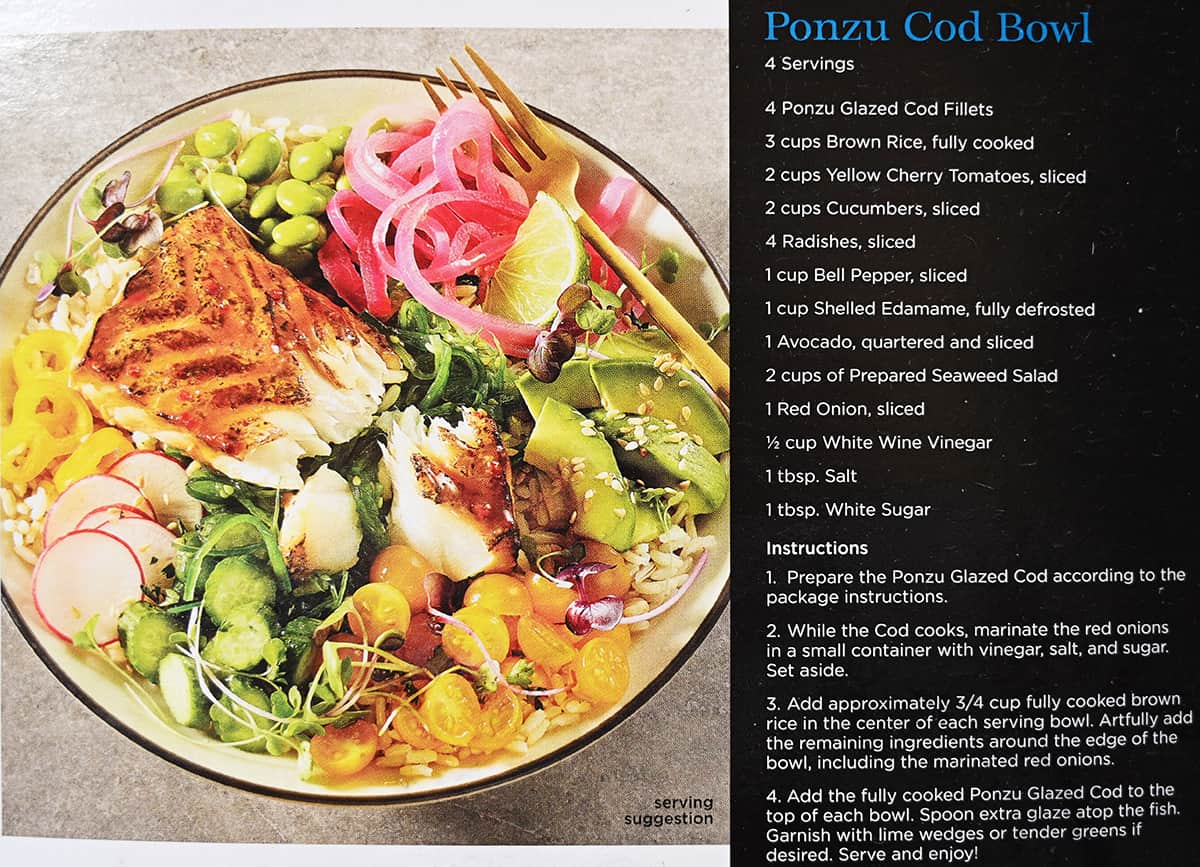 Nutrition
Calories
Three-quarters of one piece of ponzu glazed cod contains 100 calories, one grams of fat, 260 milligrams of sodium, three grams of carbohydrates, zero grams of fibre, one gram of sugar and 17 grams of protein. That's quite a bit of protein for not many calories or much fat. The sodium isn't ridiculously high and I like that it's low in sugar.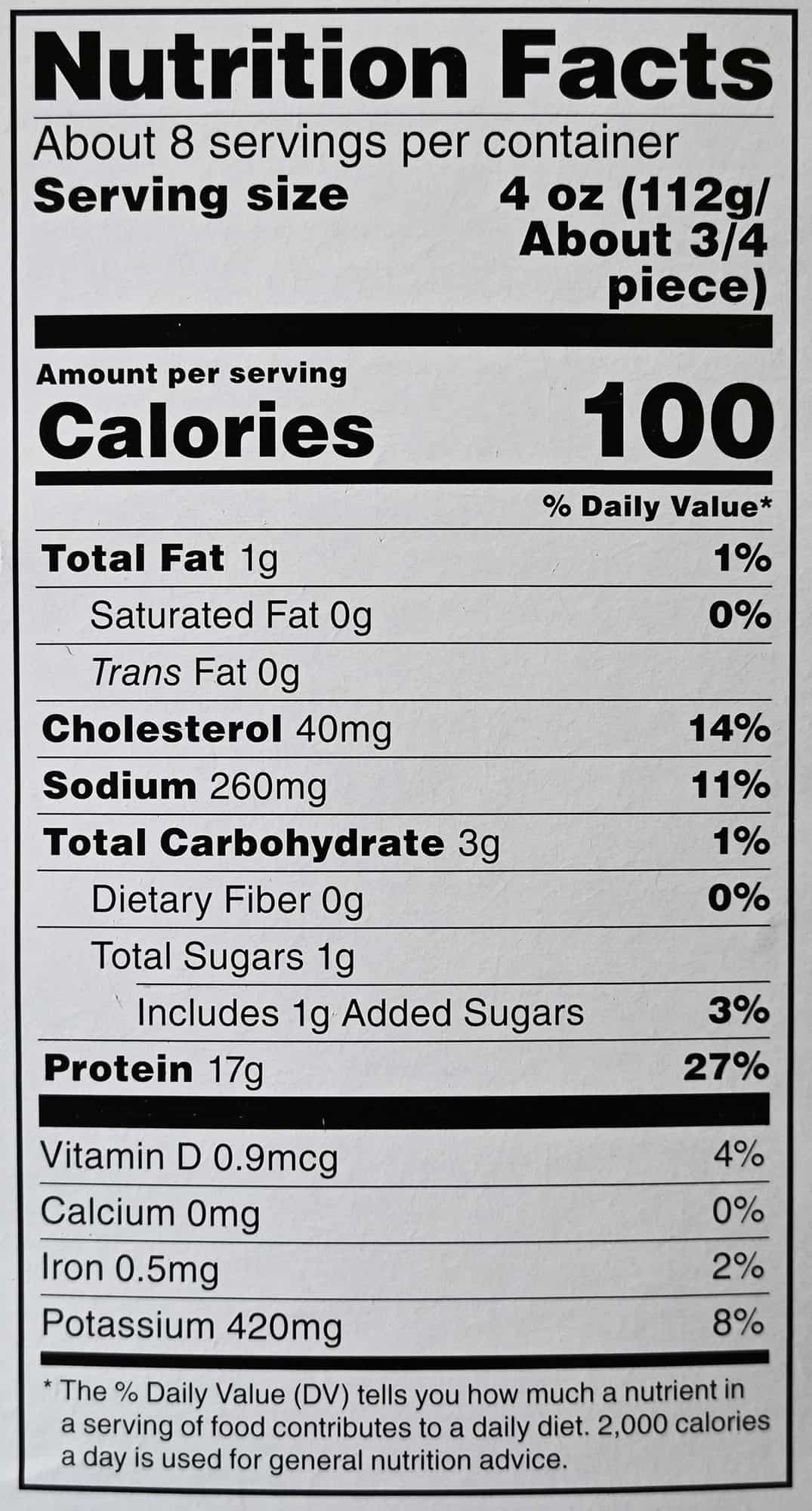 Ingredients
The ingredients are pretty much what I expected to see. I don't love a few ingredients like soybean oil and corn syrup solids. Also, I wish that the cod was made gluten-free so those with gluten intolerance could also enjoy it. I like that the fish is responsibly sourced and MSC certified. You can read more about what MSC certification means on the MSC website.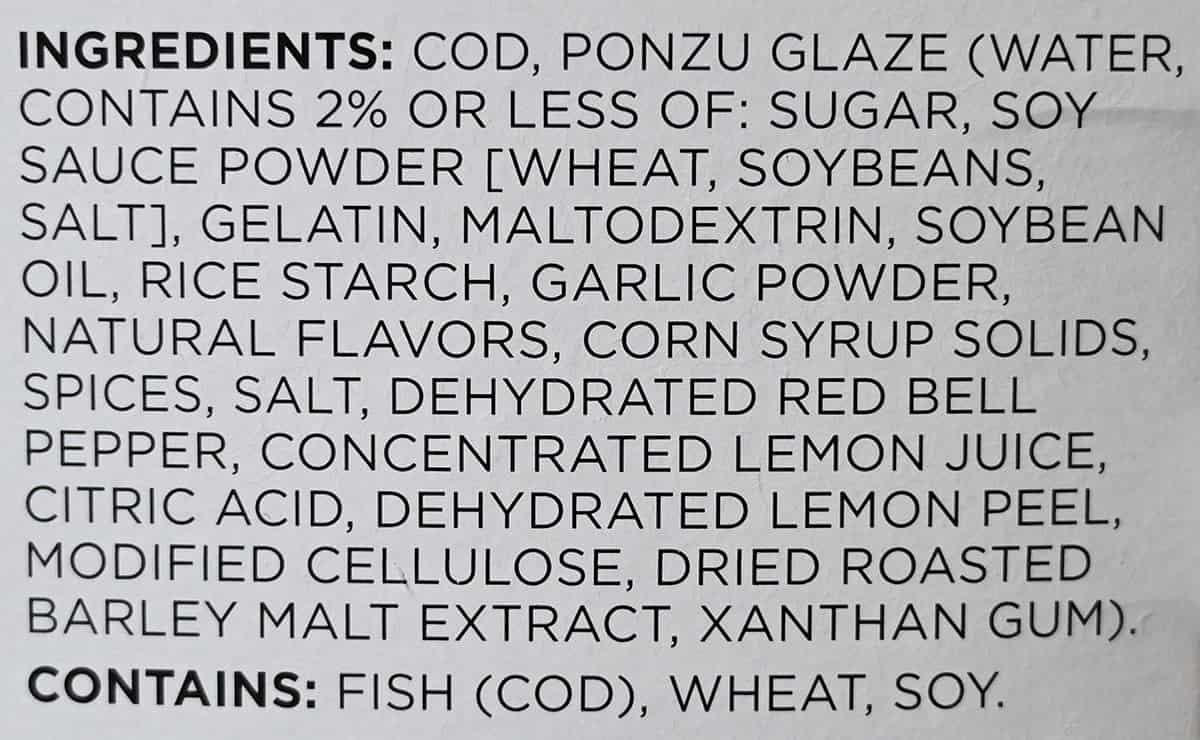 Scoring
Taste: 7/10
Cost: 7/10
Convenience: 9/10
Nutrition: 8/10
Overall
Give it a try!
My favorite part about this cod is how light and flaky it is, the quality of the cod is great. The glaze's flavor is nice but I don't love the texture.
Have you tried this cod? What did you think?
---
Please note that this review was not paid for or sponsored by any third party. However, Costcuisine was given a free sample of this product for the purpose of producing this review. The provision of the free sample was not contingent on Costcuisine providing a favorable review of the product and Costcuisine retained full editorial control of the contents of this review. The opinions in this review are strictly those of Costcuisine. Costcuisine is not affiliated with Costco or any of its suppliers.