Skip these donuts from the Costco bakery and visit your local donut shop instead!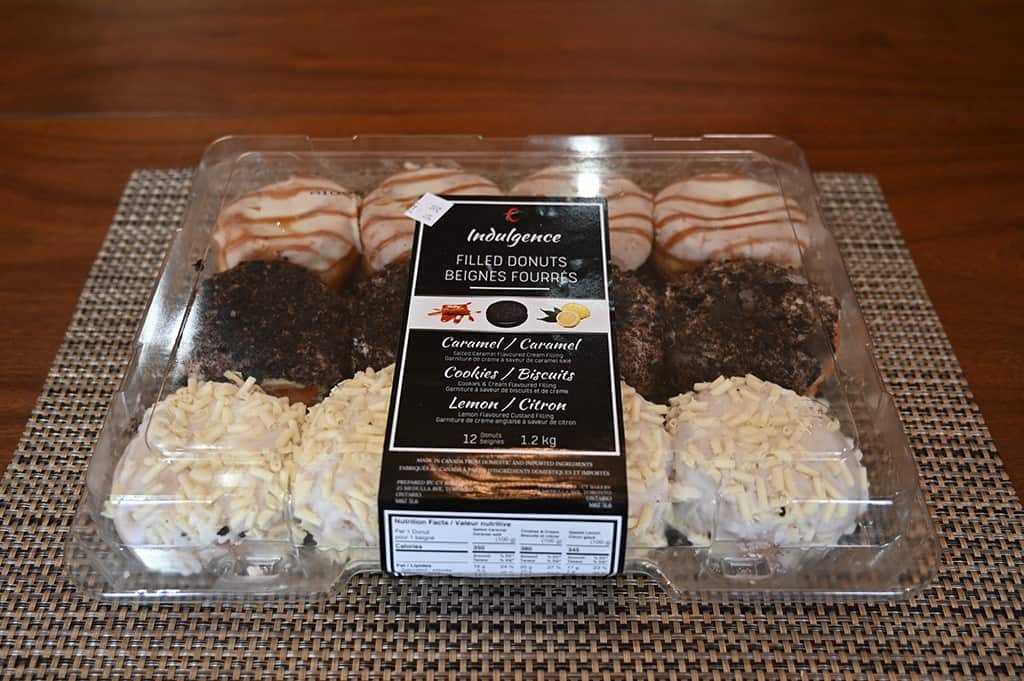 Donuts are something both my husband and I love! Lucky for us where we live there's a handful of amazing locally owned donut shops! On a recent trip to Costco I was cruising the bakery section and found these Indulgence Filled Donuts and decided to bring them home to try and review.
I reviewed the Costco Kirkland Signature Hazelnut Cream Donuts Filled Donuts which I enjoyed! I've also reviewed the Costco Tim Hortons Birthday Cake Flavored Timbits Cereal. Some other fun bakery items I've reviewed are the Cafe Valley Bakery Cinnamon Coffee Cakes with Cream Cheese Topping. Costco Kirkland Signature Palm Leaves. Baketree Strawberry & Cream Cheese Fruit Bites and the Costco Aussie Bites.
The donuts can be found in the bakery section and the item number is 1529092.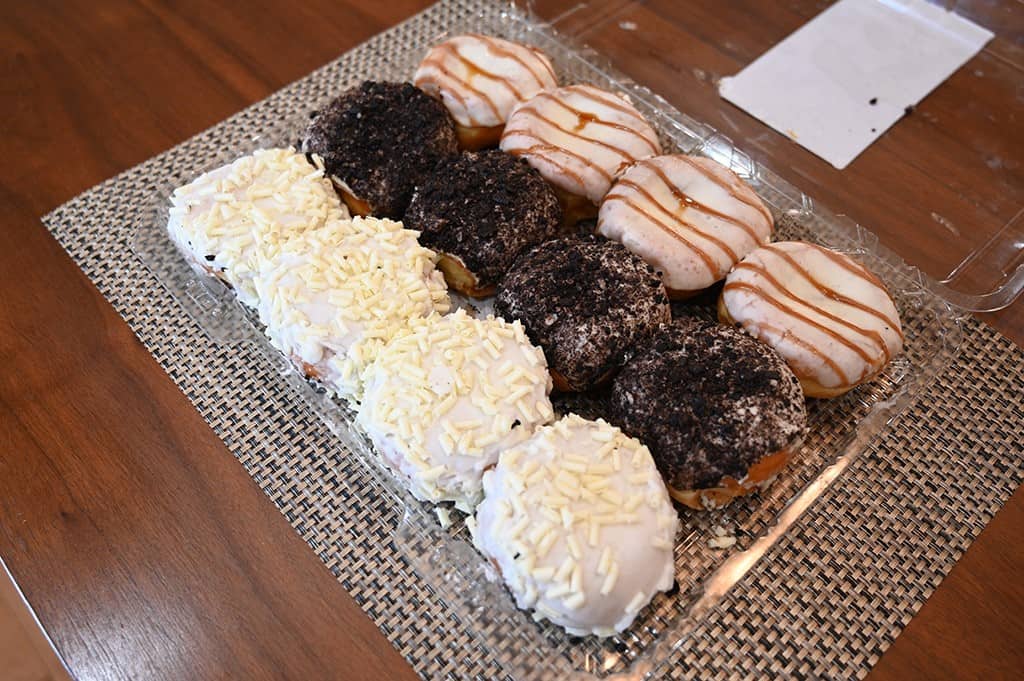 Taste
The Indulgence Filled Donuts come in three different flavors, lemon, cookies & cream and caramel. I enjoyed the caramel flavor most, then the cookies & cream and my least favorite was the lemon. I found the lemon way too sweet and I couldn't even taste the flavor of the dough because of the sugar.
The lemon has a way-too-sweet vanilla icing on the top of the donut, I was expecting lemon icing and lemon filling but it's lemon filling with vanilla icing. The caramel and cookies & cream donuts have caramel and cookies & cream flavored icing and filling.
I could taste the flavor of the dough when trying the cookies & cream and caramel donuts and it actually was pretty good dough. Light and fluffy and tasted like your standard donut dough.
There's a lot of filling in each donut, almost more filling than dough so if you're looking for a donut that oozes filling when you bite into it, these are them. The Costco Indulgence donuts are just way too sweet, even for my super sweet tooth, one of the sweetest things I've tried from the Costco bakery department.
These definitely aren't terrible they're just not that good and too sweet in my opinion, I could see children potentially liking these!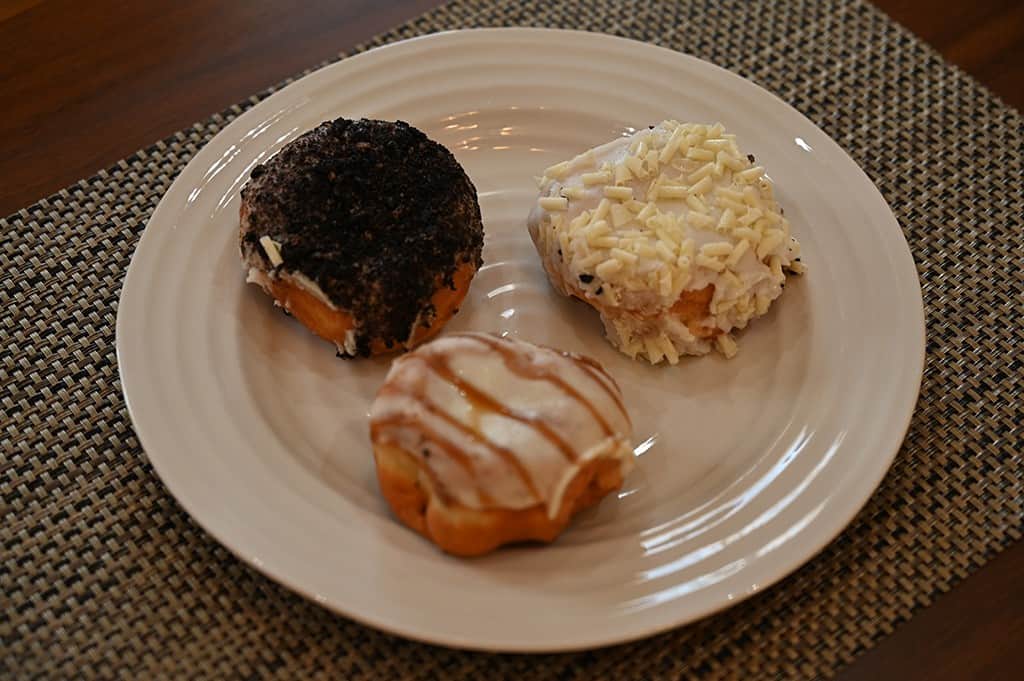 Cost
I paid $10.99 Canadian for the pack of 12 donuts. This is a little but cheaper than my local donut shop but not a ton cheaper and after trying the donuts I feel they're definitely overpriced.
Convenience
How is it that the best before date is a week from the time we purchased them? How do donuts not go stale/moldy in a weeks time on the counter? That just points to lots of preservatives and sugar being in these.
The Indulgence donuts come in a resealable plastic container, If you decide not to leave them for a week on your counter you can also easily freeze the donuts without any issue.
You could have these for breakfast, dessert or a snack.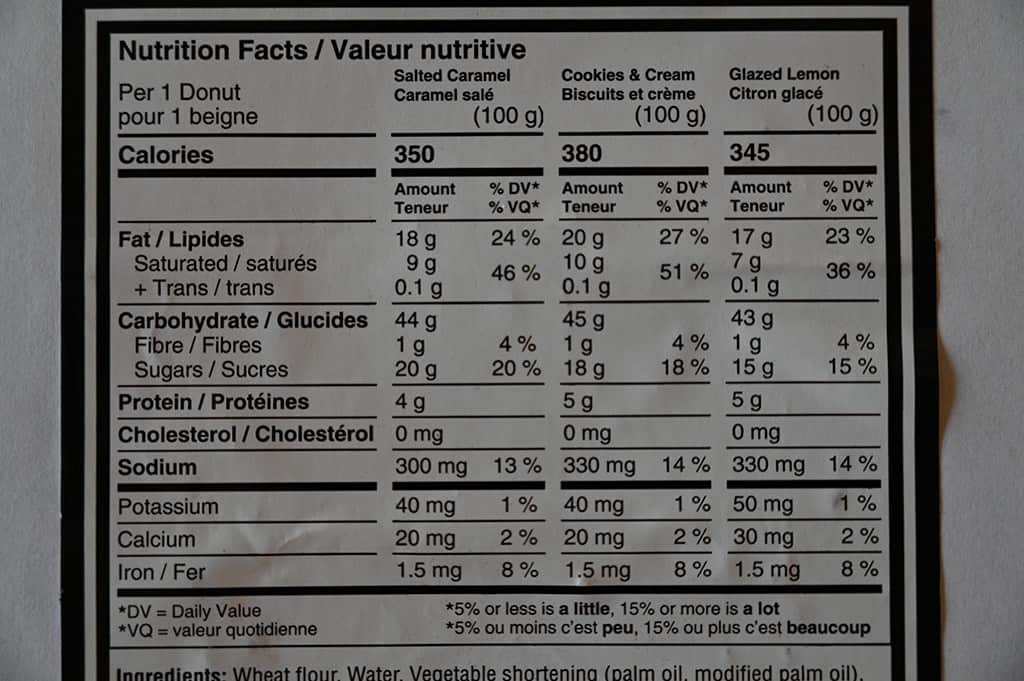 Nutrition
The donuts are loaded with calories, fat and sugar. I'm okay with things having a bunch of calories, fat and sugar as long as they're worth it but these aren't really worth it to me.
One donut is 345 to 380 calories, 17 to 20 grams of fat, 43 to 45 grams of carbohydrates, one gram of fibre, 15 to 20 grams of sugar, four to five grams of protein and 300 to 330 mg of sodium.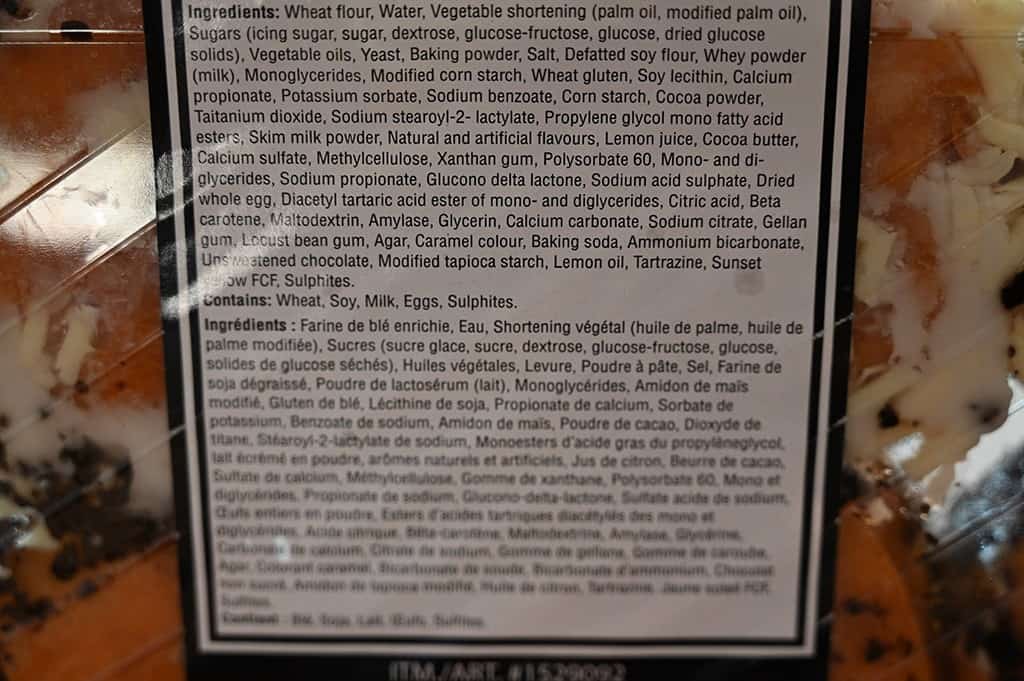 The ingredients list is shockingly long with a ton of ingredients I can't pronounce and don't even know what they are.
Scoring
Taste: 6/10
Cost: 5/10
Convenience: 10/10
Nutrition: 0/10
Overall
Walk on by!
I definitely recommend supporting your local donut shop instead of purchasing these next time you have donut cravings!
Have you tried these donuts? What did you think?
---
Please note that this review was not paid for or sponsored by any third party. This product was purchased by Costcuisine for the purpose of producing this review. The opinions in this review are strictly those of Costcuisine. Costcuisine is not affiliated with Costco or any of its suppliers. In the event that Costcuisine receives compensation for a post from the manufacturer of a product or some other third party, the arrangement will be clearly disclosed (including where the manufacturer of a product provides Costcuisine with a free sample of the product).