Do you have a sweet tooth? Are you on a keto, gluten-free or vegan diet? If the answers to these questions are yes, the Costco Innofoods Keto Coconut Clusters might be the perfect treat for you! Read on to find out the pros and the cons of this low-carb, low-sugar snack.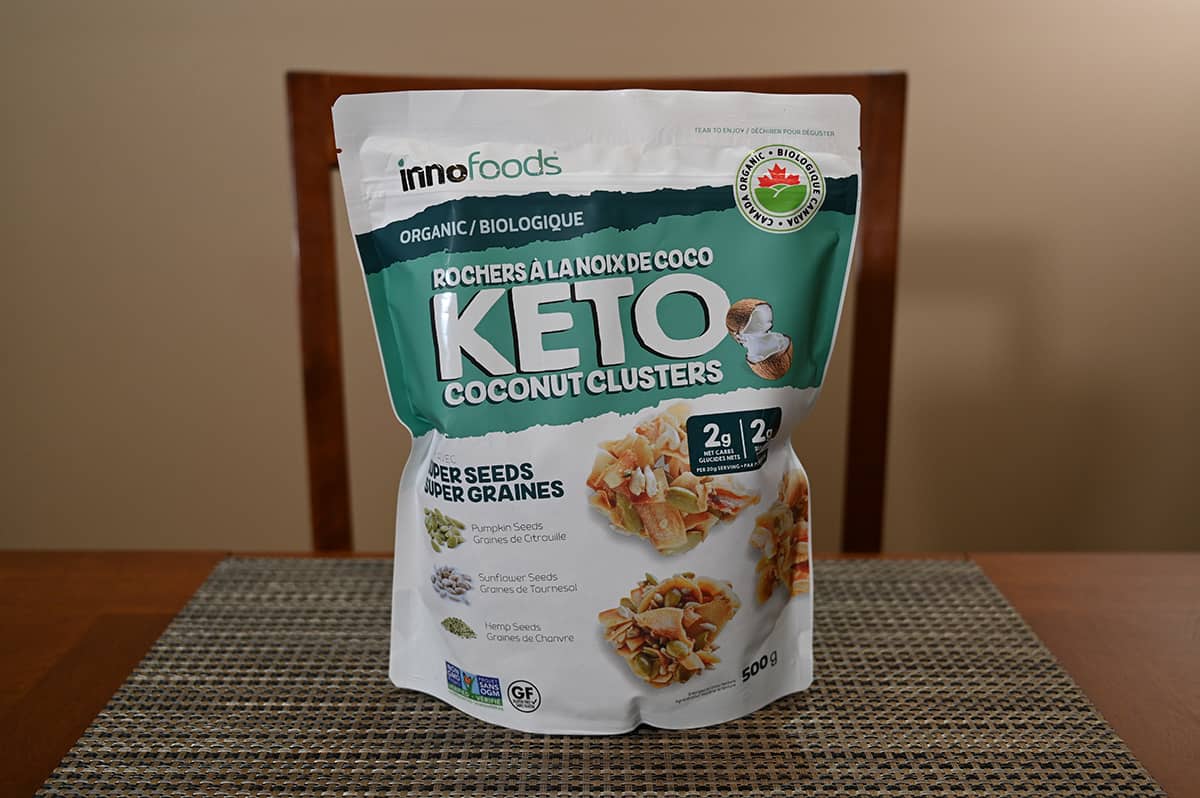 I always enjoy trying all the different snacks available at Costco and have tried a few keto ones. I like coconut so I decided to try these Innofoods Keto Coconut Clusters.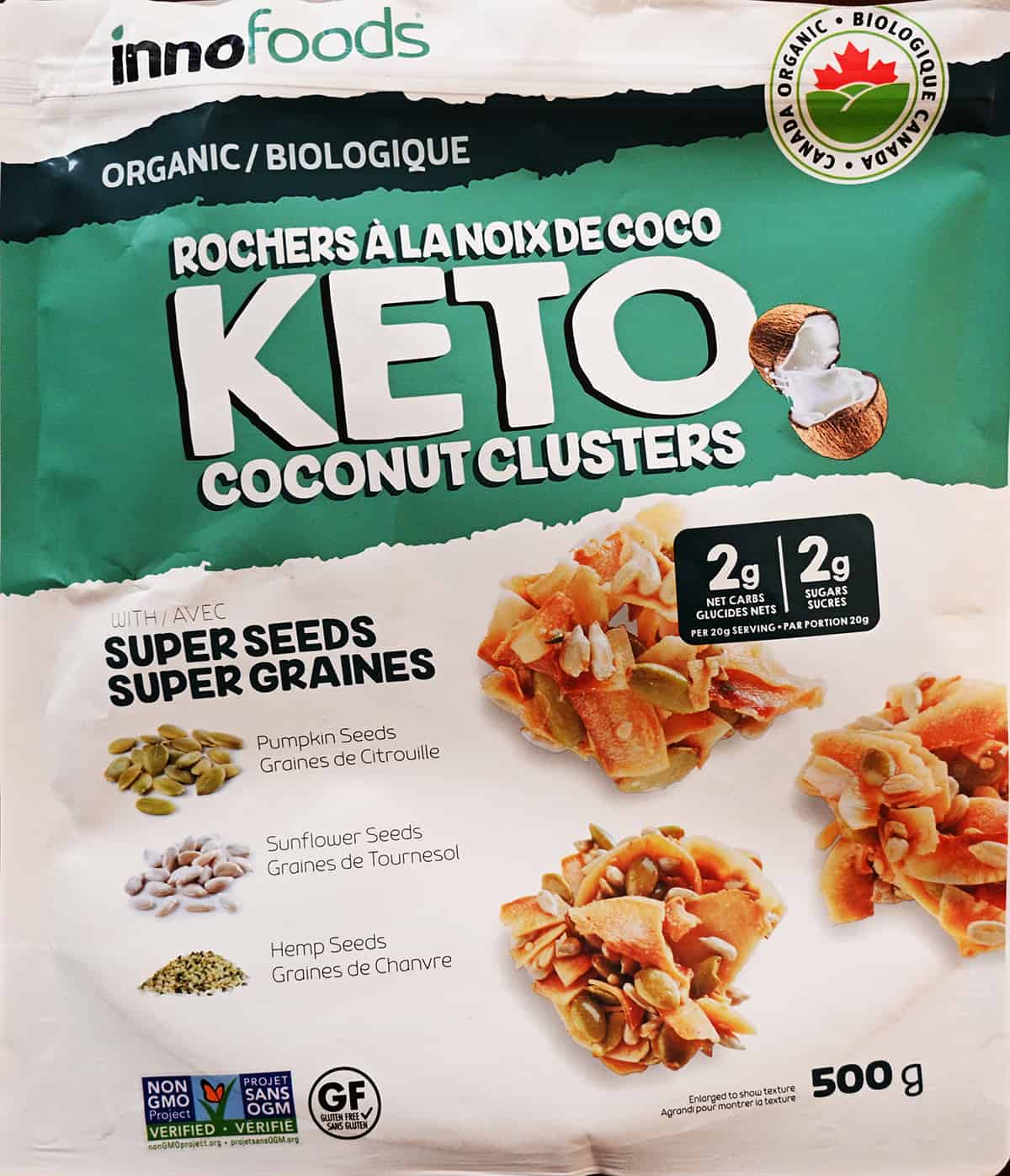 Other keto products from Costco I've tried are the Seedwise Granola, Carbonaut Bagels, Ozery Seedwise Keto Clusters, Highkey Mini Cookies, Bread Garden Double Chocolate Keto Muffins, Keto Izza Keto Pizza, Innofoods Keto Granola, Innofoods Keto Crackers and the Universal Bakery Keto Bites.
Location in Store
These keto coconut clusters are located in the snack section at the front of the store. The item number is 3040445.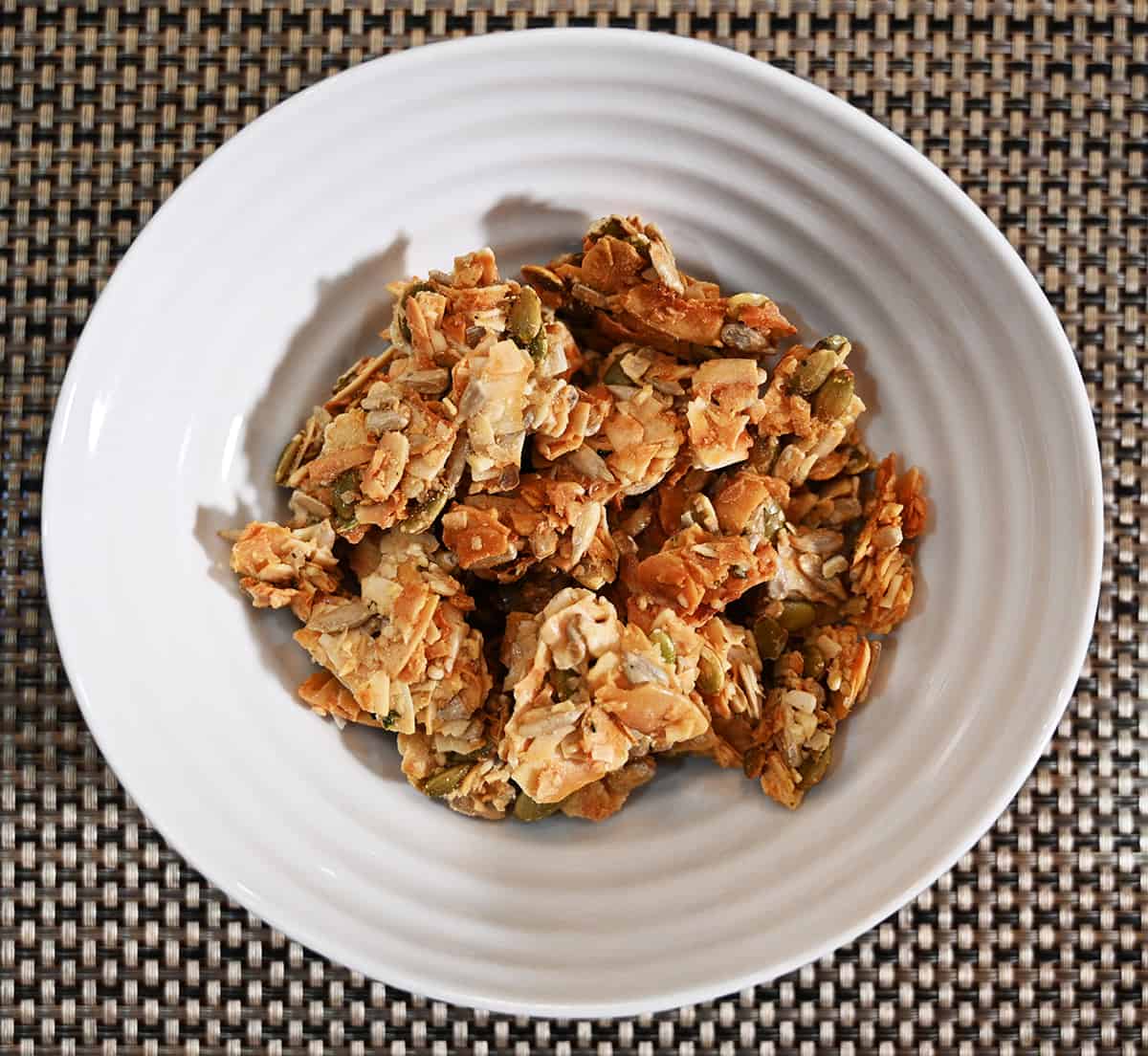 Taste
I expect keto products to not be too sweet but I find these clusters way too artificially sweet. The flavor of the erythritol and stevia is really strong and overpowers the coconut. I like how crunchy these clusters are and appreciate the variety of sizes the clusters come in.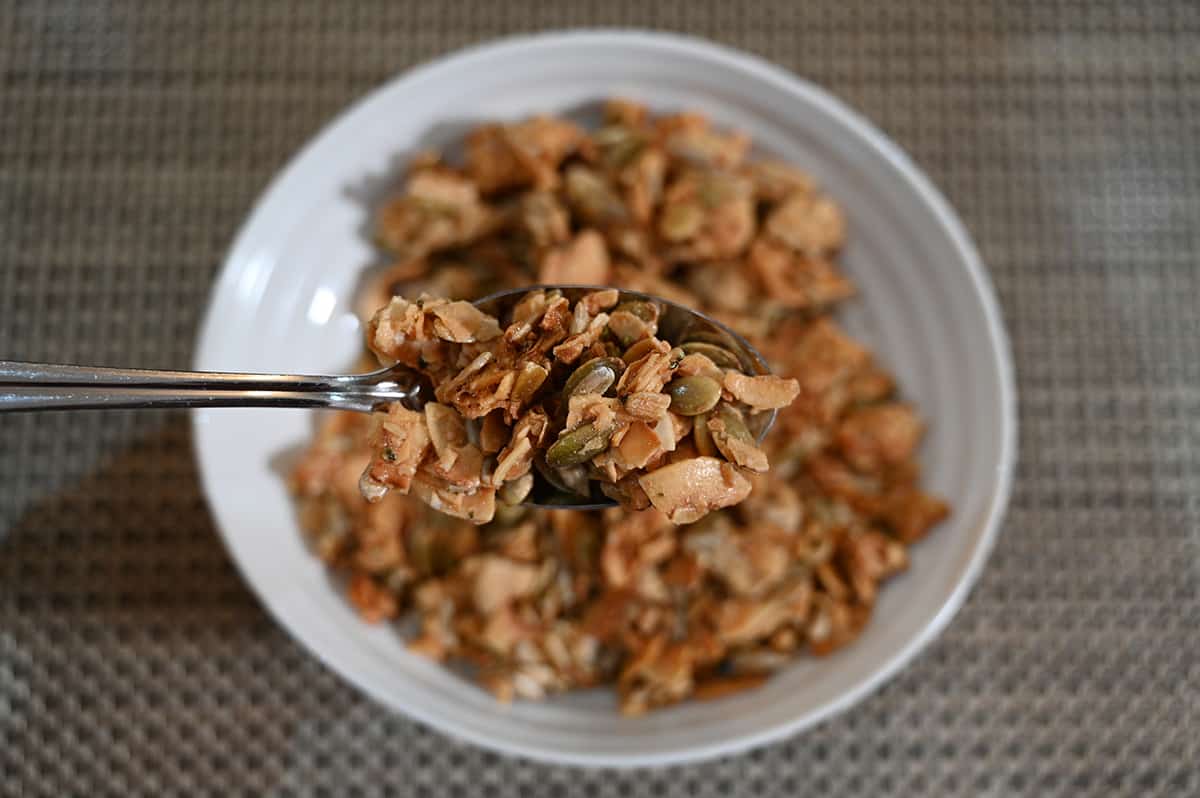 I'm not totally against artificial sweeteners but I dislike when it's really noticeable and I find that the case with these. If you're on a strict keto diet and have a sweet tooth these probably taste amazing but I'd prefer if the natural flavor of the coconut and seeds was more pronounced.
Cost
This 500-gram bag of keto coconut clusters costs $10.79 Canadian at Costco which isn't bad because I've noticed a lot of keto products are more expensive but these are around the same price as the other snacks.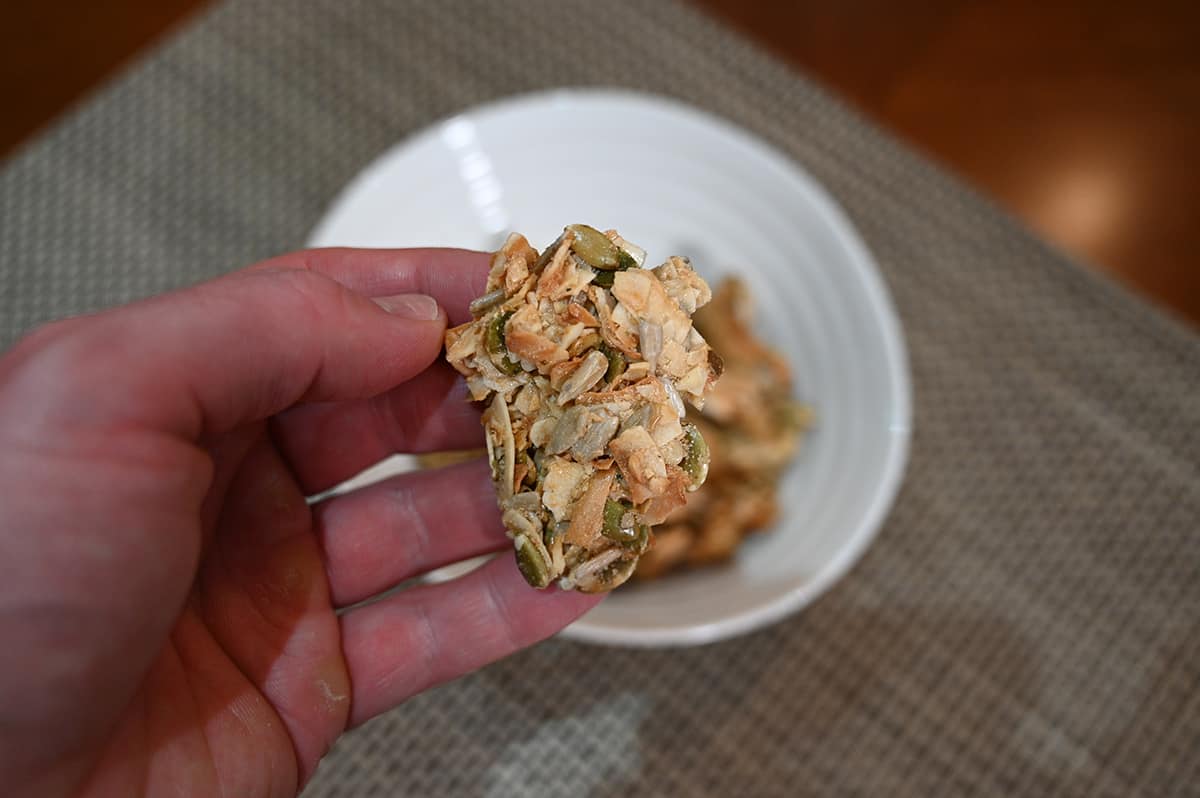 Convenience
The best-before date listed on the bag is roughly 11 months from the date I purchased them. The bag reseals which helps keep the clusters fresh and they should be stored in a cool, dry place.
My bag had a lot of broken and crushed pieces at the bottom of the bag which is fine if you want to sprinkle that on oatmeal or yogurt but can be frustrating to eat with your hands.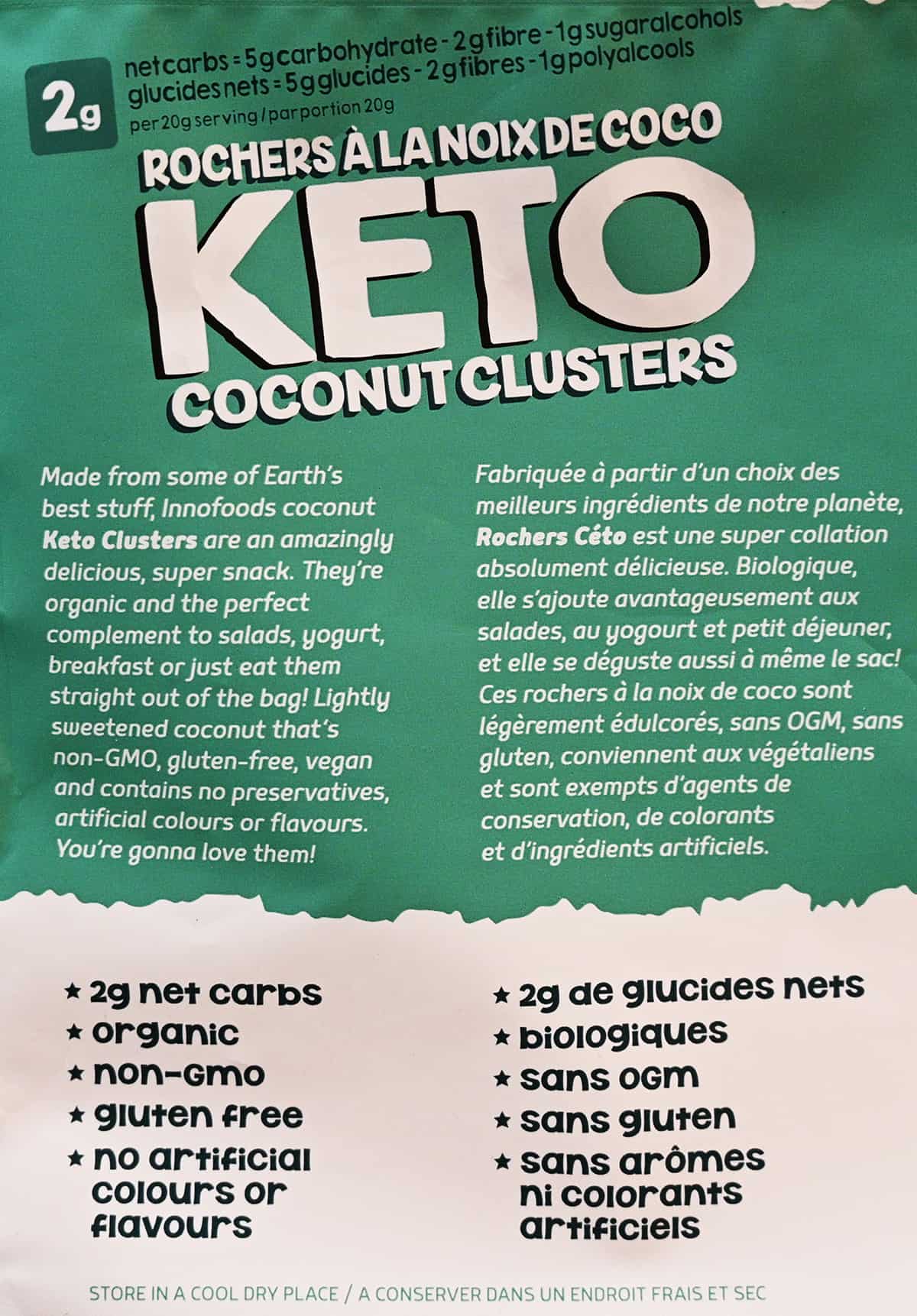 This makes a delicious yogurt topping and is good on oatmeal or a smoothie bowl. You can also just snack on it by the handful.
Nutrition
Calories
A 20-gram serving contains 110 calories, 10 grams of fat, five grams of carbohydrates, two grams of fibre, two grams of sugar, one gram of sugar alcohols, two grams of protein and 55 milligrams of sodium.
20 grams is actually not that big of a serving and if you're not on keto has a pretty decent amount of fat. The fat is coming from the coconut and seeds.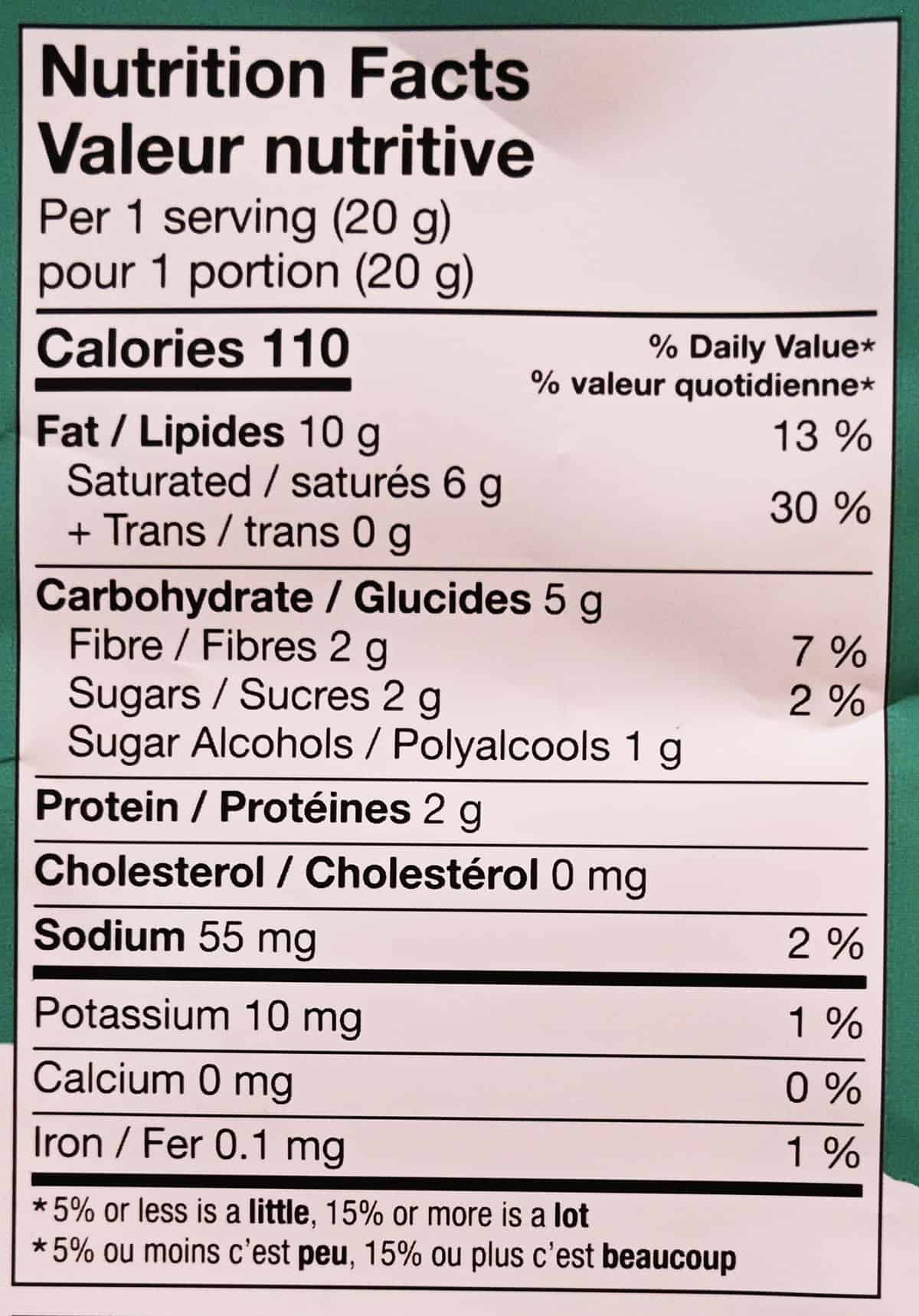 Ingredients
The ingredients list is short and sweet with coconut, pumpkin seeds, sunflower seeds and hemp seeds being the main ingredients. The clusters are organic, grain-free, gluten-free, vegan and dairy-free as well as keto.
They're not nut free due to being packed in a facility that uses tree nuts.

Scoring
Taste: 7/10
Cost: 8/10
Convenience: 9.5/10 (I don't like how much of my bag had crushed clusters).
Nutrition: 3/10 (They may be low in carbs and sugar but they're in high fat and calories for a small serving).
Overall
Give it a try!
I think if you're on a keto diet these would taste super delicious and have the benefit of being gluten-free, dairy-free and grain-free. I personally find the artificial sweetener a bit overpowering.
Have you tried these coconut clusters? What are your thoughts on them?
---
Please note that this review was not paid for or sponsored by any third party. This product was purchased by Costcuisine for the purpose of producing this review. The opinions in this review are strictly those of Costcuisine. Costcuisine is not affiliated with Costco or any of its suppliers. In the event that Costcuisine receives compensation for a post from the manufacturer of a product or some other third party, the arrangement will be clearly disclosed (including where the manufacturer of a product provides Costcuisine with a free sample of the product).