I have to admit, I don't think I'd ever tried bratwurst until I picked up these Kirkland Signature Brats recently. We love grilling hot dogs like the Kirkland Signature Beef Wieners and the Kirkland Signature Beef Polish Sausages during the summer, so I was excited to try them. I was curious to find out whether these brats are basically just giant hot dogs or if they have a unique flavor profile.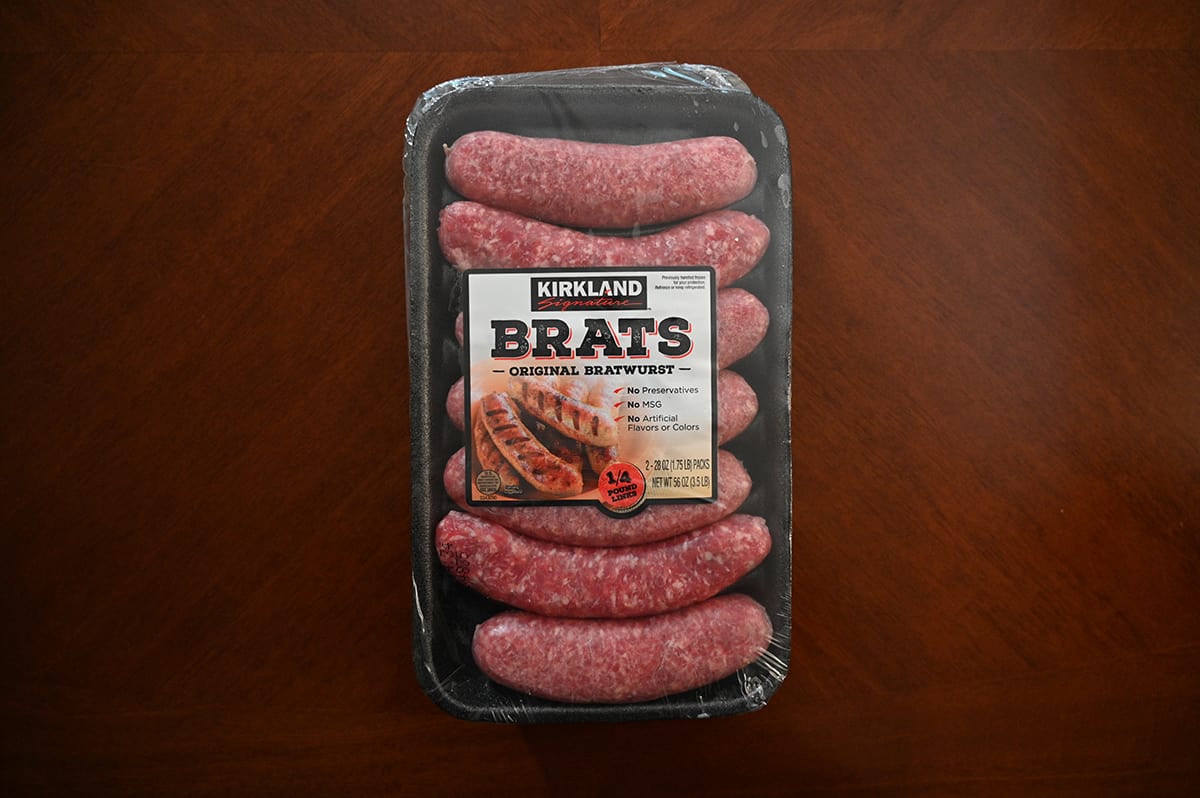 Other sausages I've tried from Costco are the Connie's Kitchen Feta and Spinach Chicken Sausages, the Siwin Japanese Style Sausage, the Maple Leaf Wild Garlic & Thyme Chicken Sausage, the Olympic Craft Meats Garlic Sausage, the Beyond Meat Sausage and the Smokey River Meat Company Turkey Breakfast Sausage.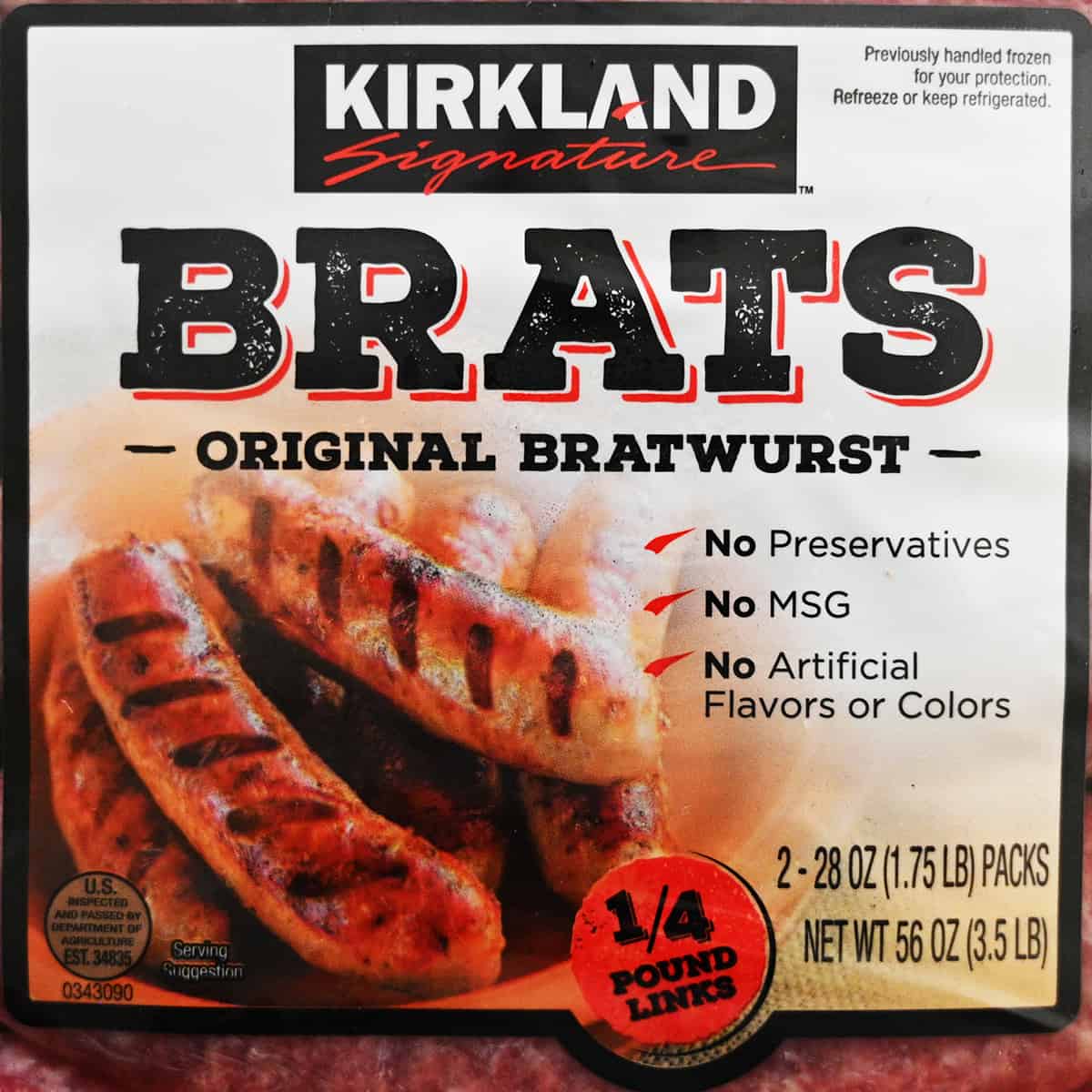 Location in Store
You can find the bratwurst in the refrigerated deli section near the other refrigerated sausage. The item number is 1141000 and I bought them in the Kalispell, Montana Costco.
Taste
Like I said, I don't think I'd ever had a brat before I tried these! I was a bit surprised because I expected them to be a bit more flavorful than they are. They're basically just plain pork sausages. They remind me of breakfast sausages more than they do hot dogs, kielbasa, etc.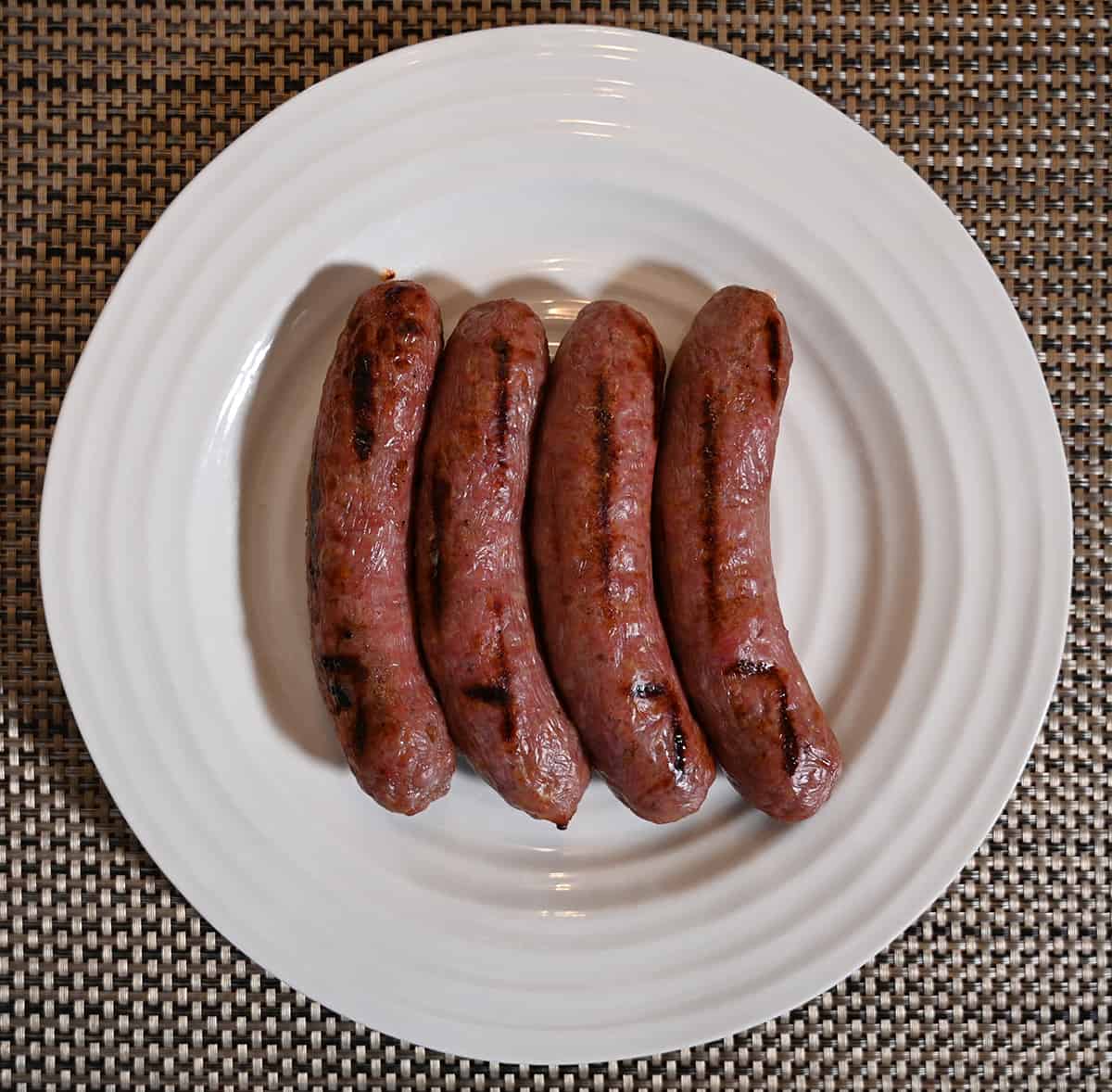 I tried my brats as hot dogs with mustard and just on their own. I liked them. As I said, the flavor is mild. The casing is thicker than a hot dog casing, but not thick enough to be annoying like some sausage casings can be. They're a bit fatty, but not as fatty as a lot of sausages and hot dogs.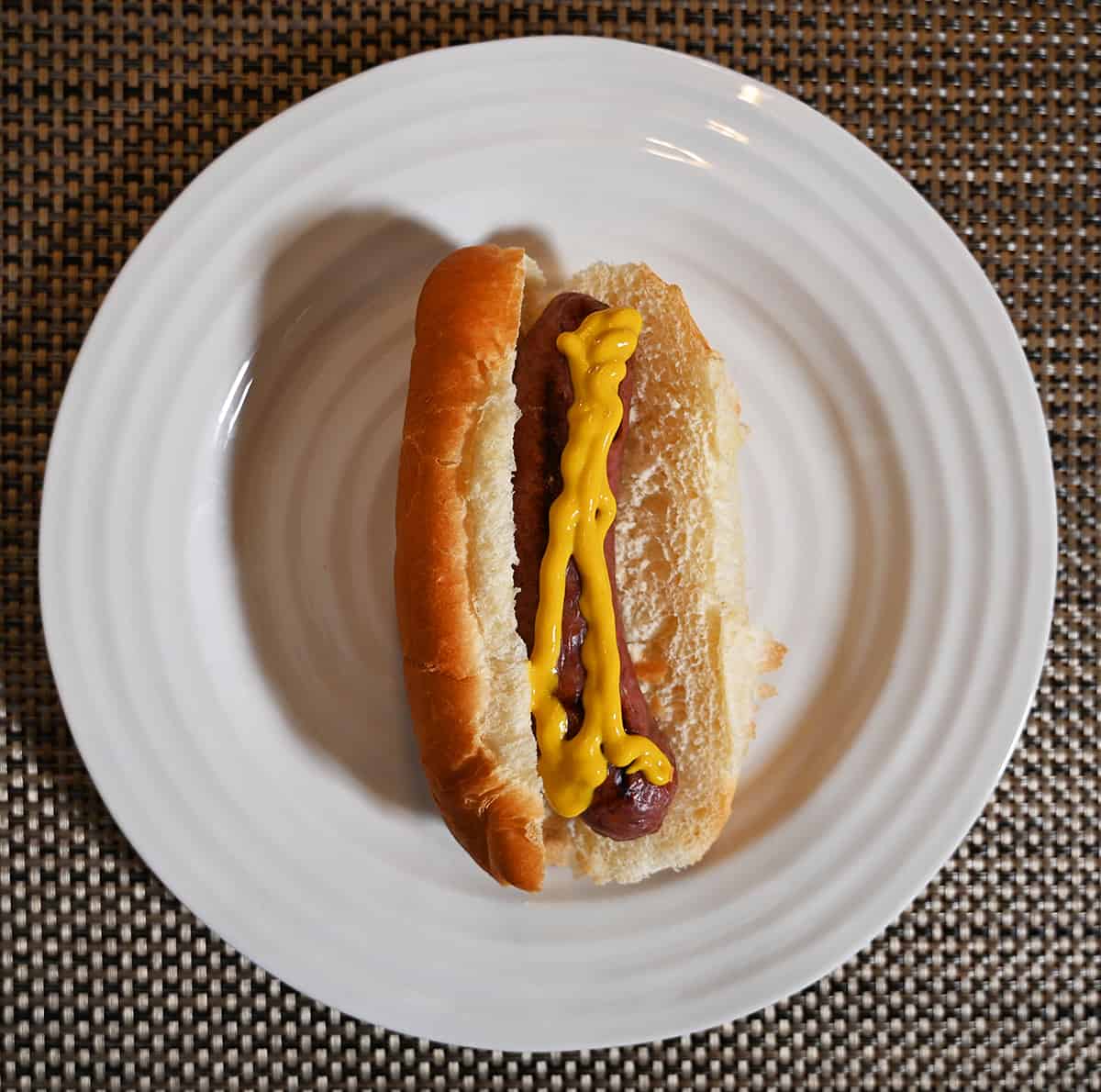 Overall, these are super versatile sausages. They don't have much in the way of seasoning/flavor, but that means you can use them in a lot of different ways.
I could definitely see serving them for breakfast as they're tastier and less greasy than most breakfast sausages I've had.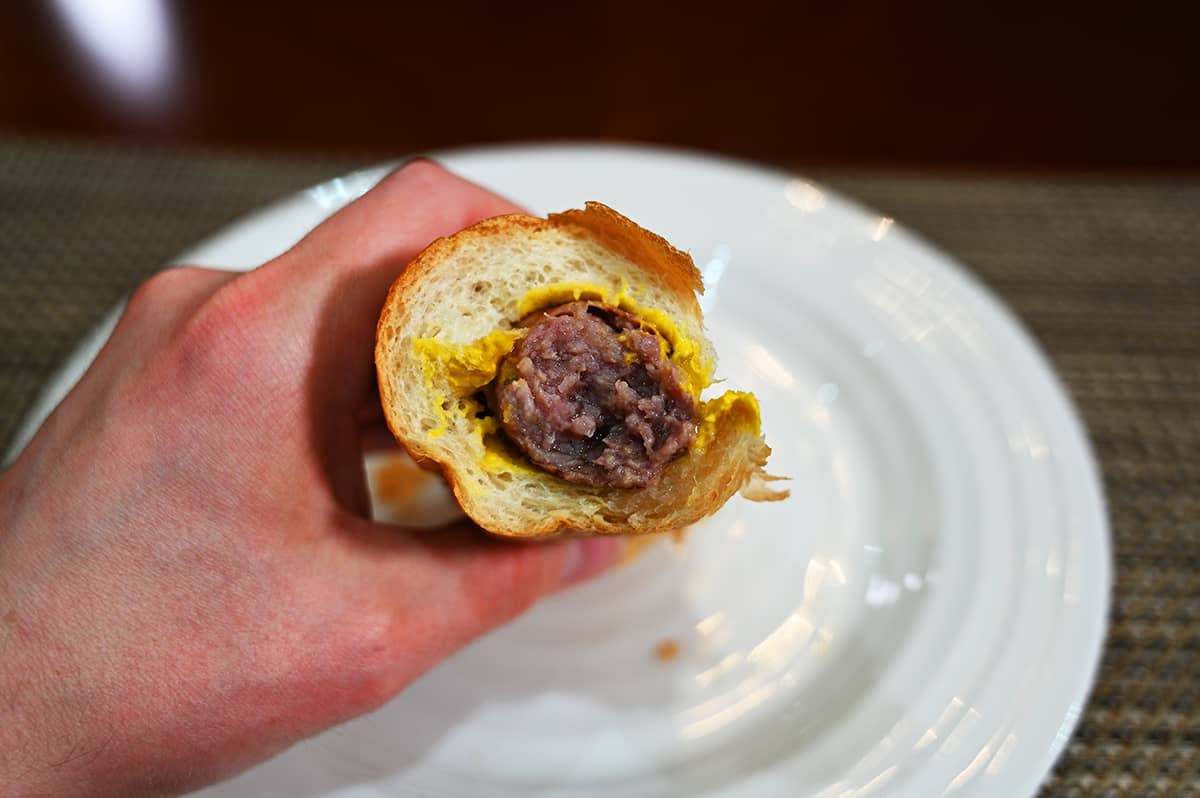 The meat is good quality without the gross hard bits you sometimes find in sausages. I didn't love them as hot dogs as I found them a bit plain. I'll stick with my Kirkland Signature Beef Wieners and Polish Sausages!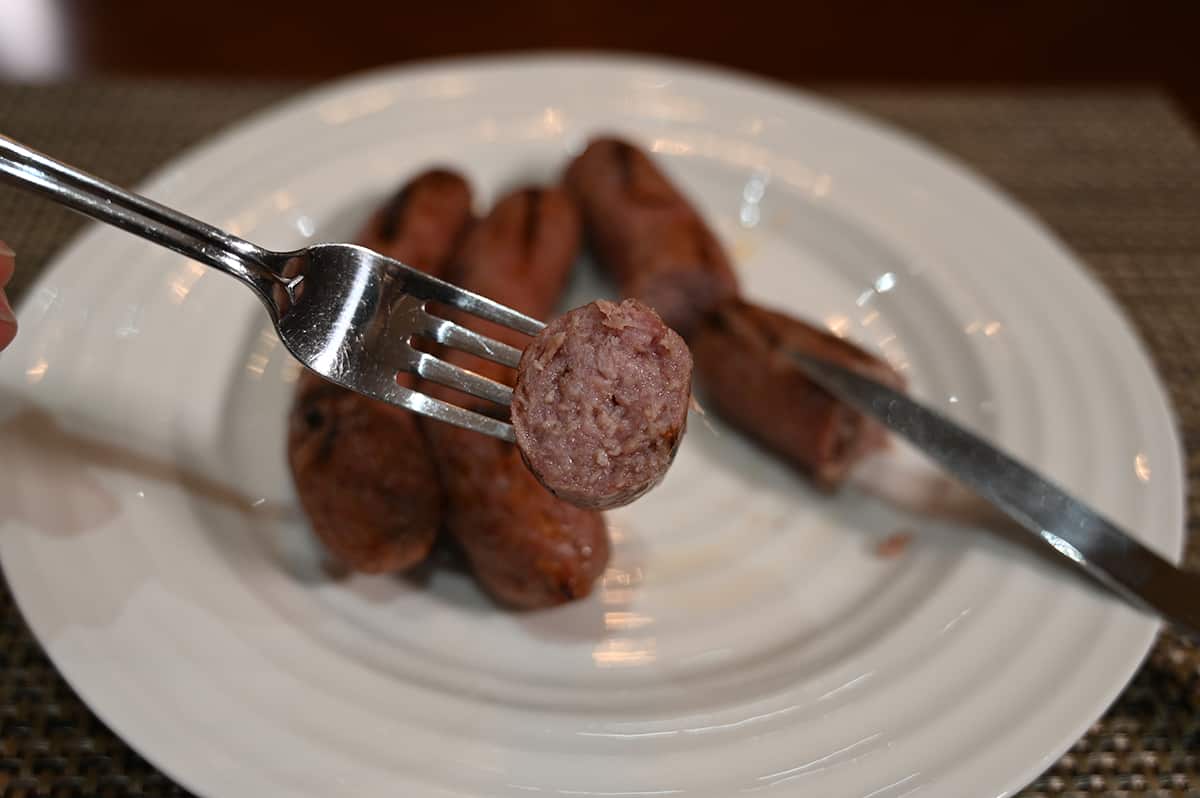 Cost
There are 14 bratwurst sausages in the pack and they cost $8.99 USD at Costco and each sausage is 1/4 pound. That's not bad for that many large sausages.
You could definitely host a small summer barbecue with 14 brats and just need some buns and sides.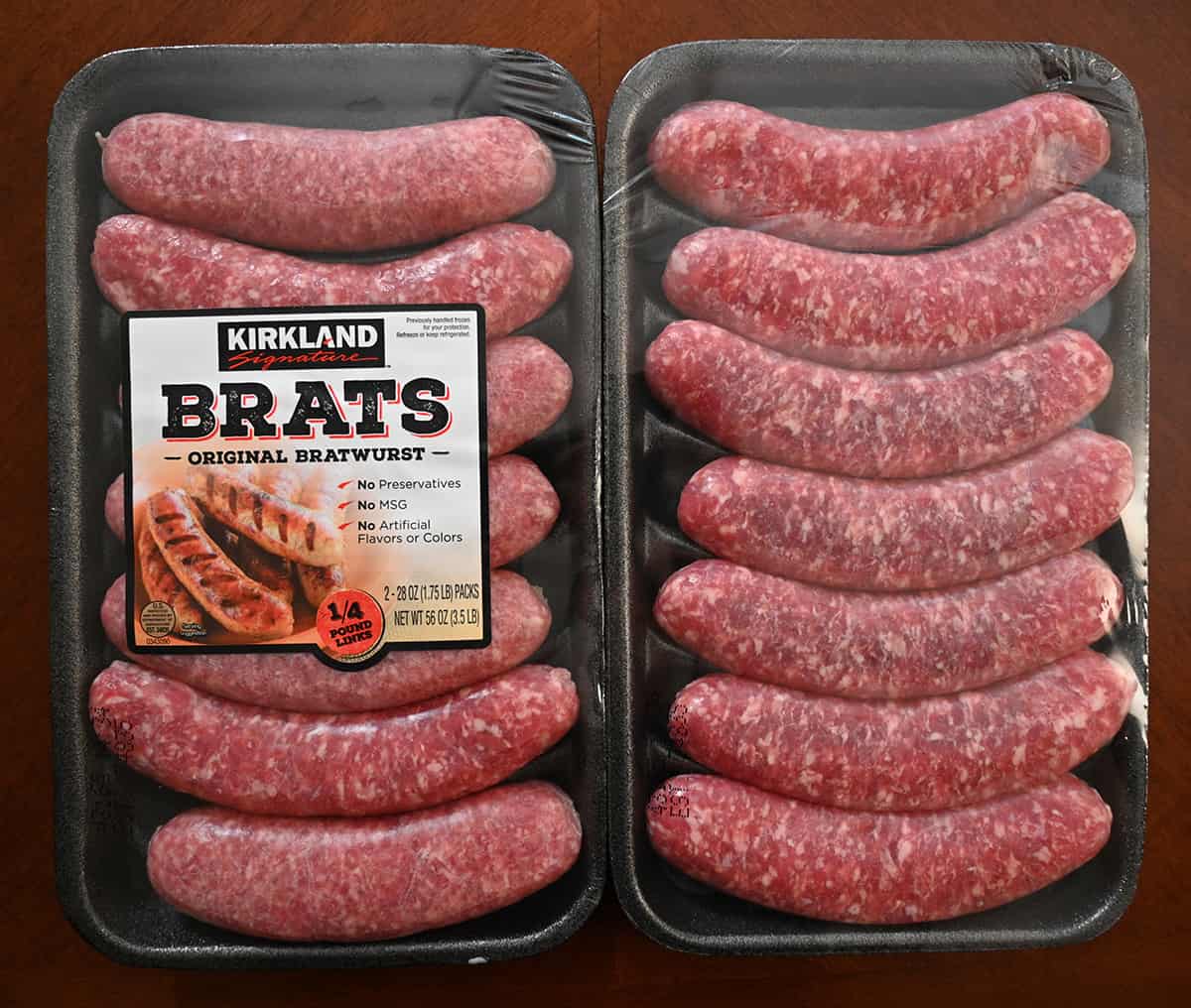 Convenience
Because it's summer we grilled the brats on the barbecue but you can also broil them in the oven or cook them in a skillet on the stovetop. The brats should no longer be pink inside after cooking and should have an internal temperature of 165 degrees Fahrenheit.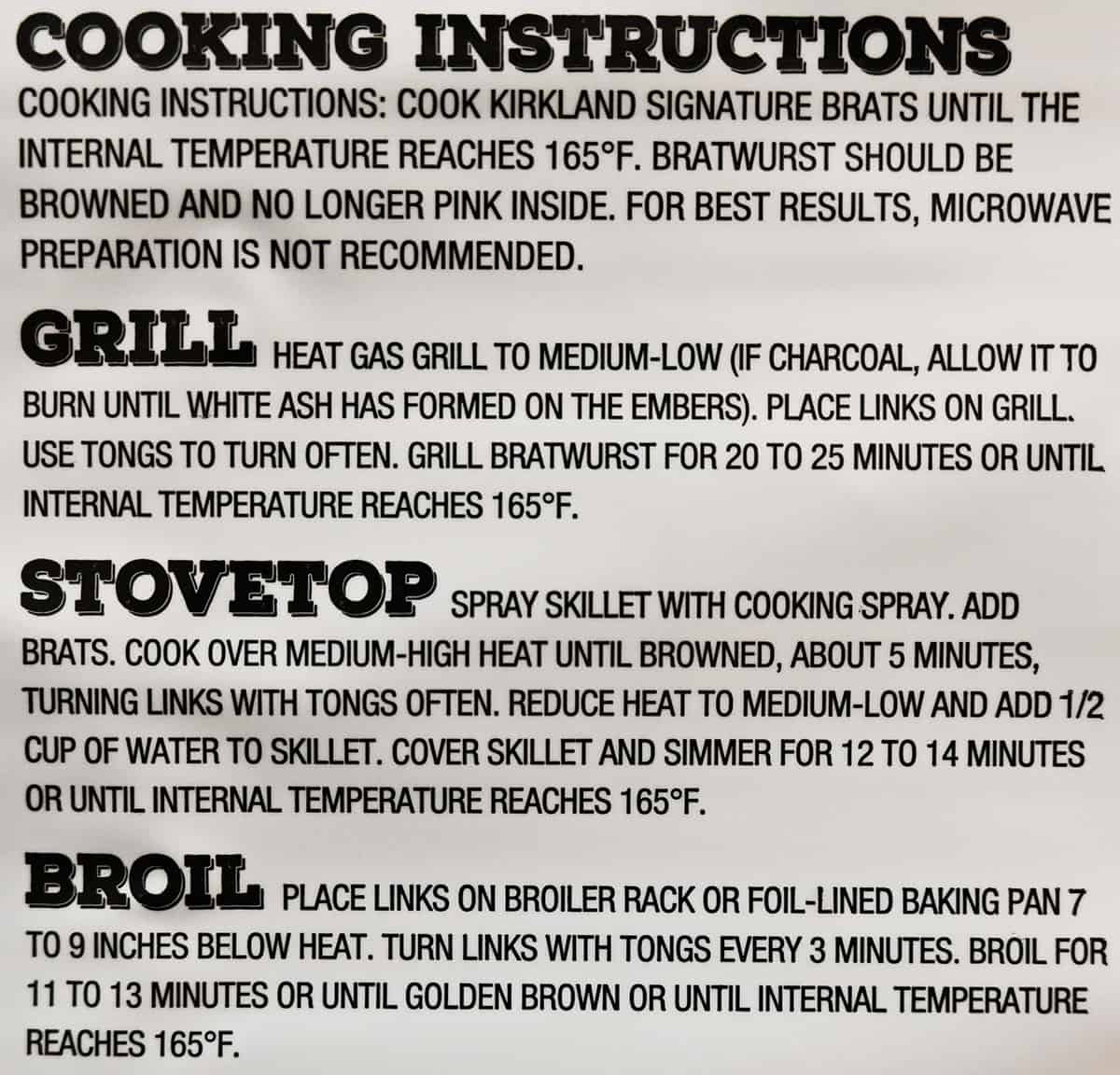 The sausages need to be kept refrigerated and the best-before date is 13 days from when we purchased them. If you won't cook them before the use-by date you can easily freeze them. They're a product of the USA.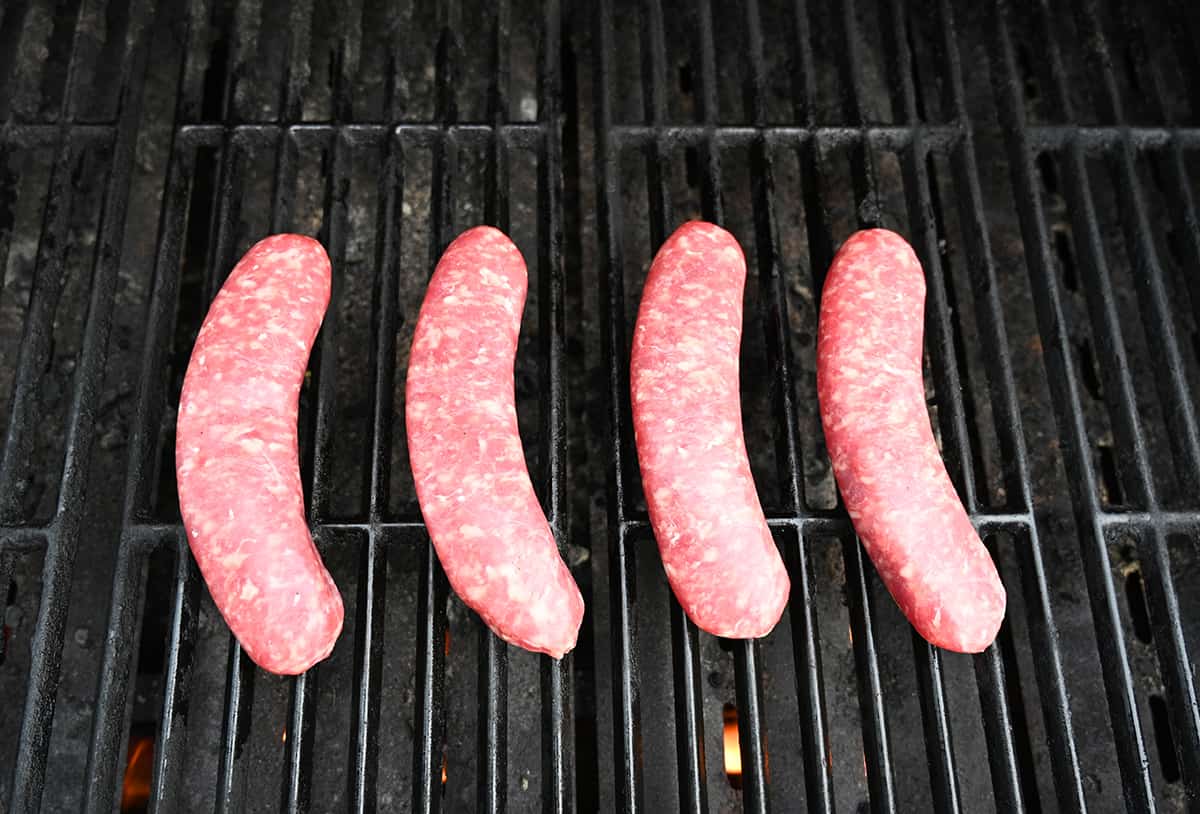 I don't think brats need to be served in buns, they'd be great on their own with sauerkraut, potato salad, corn on the cob, coleslaw or sauteed peppers and onions. I personally enjoyed them on a bun with just some mustard.
Nutrition
Calories
One bratwurst sausage contains 290 calories, 23 grams of fat, 730 milligrams of sodium, two grams of carbohydrates, zero grams of fiber, two grams of sugar and 16 grams of protein.
I'm a bit surprised there isn't more protein in one sausage. The calories, fat and sodium are definitely high but if you're on a low-carb diet as long as you skip the bun these are almost carb-free.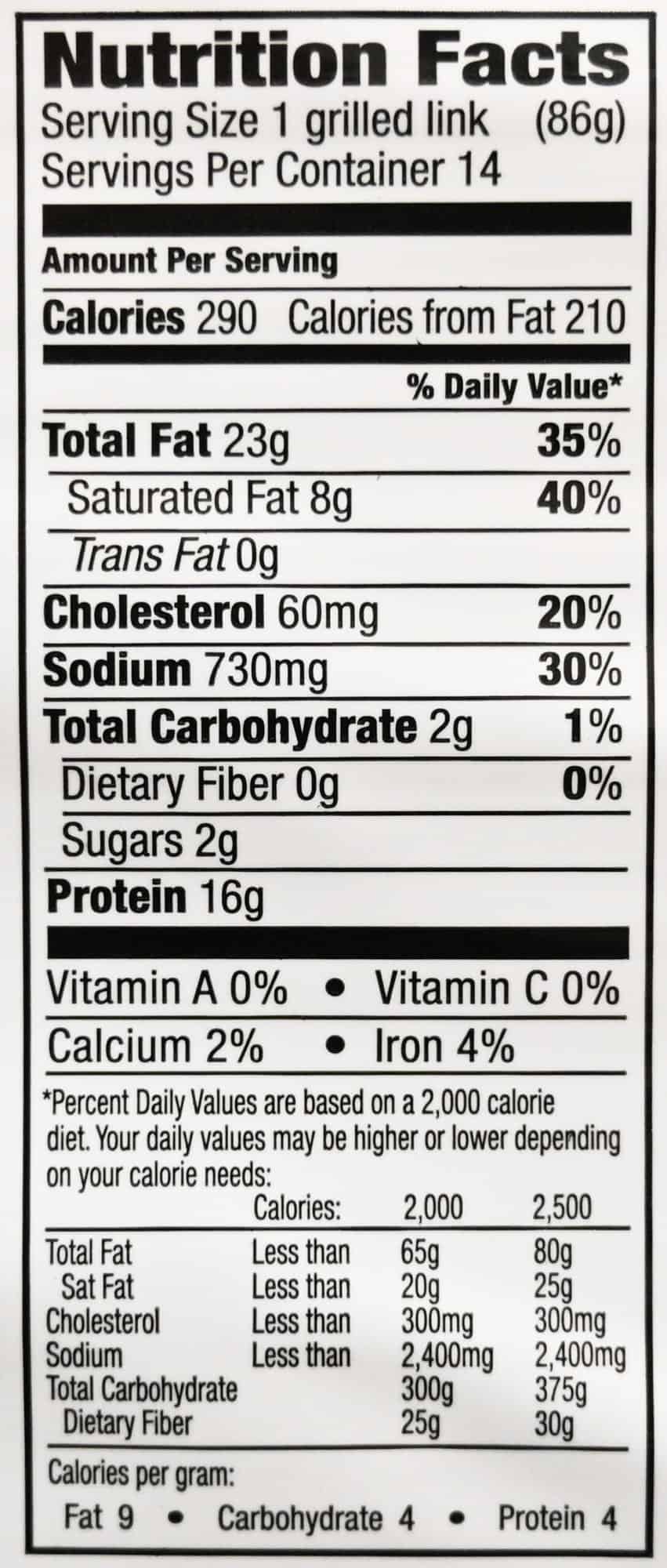 Ingredients
I'm happy that the ingredients list isn't super long and full of chemicals or additives. The Kirkland Signature Brats are gluten-free, soy-free and dairy-free.
One complaint I have is when a company lists "natural flavors" on their ingredients but you don't really know what those are.

Scoring
Taste: 7/10
Cost: 8/10
Convenience: 10/10
Nutrition: 2/10
Overall
Give them a try!
I have no real complaints about these brats from Costco, I just found them a bit plain but overall enjoyed the flavor. They're definitely more fatty than a chicken or a turkey sausage.
Have you tried these bratwursts from Costco? What did you think of them?
---
Please note that this review was not paid for or sponsored by any third party. This product was purchased by Costcuisine for the purpose of producing this review. The opinions in this review are strictly those of Costcuisine. Costcuisine is not affiliated with Costco or any of its suppliers. In the event that Costcuisine receives compensation for a post from the manufacturer of a product or some other third party, the arrangement will be clearly disclosed (including where the manufacturer of a product provides Costcuisine with a free sample of the product).