At the beginning of the summer, I traveled to Montana in search of new items to review. Based on that trip, I would say there's a fair amount of overlap between Costco warehouses in Canada and the U.S., but there are also quite a few items that are only found on one side of the border.
I was a bit surprised to see that the Costco I visited in Kalispell didn't have the Kirkland Signature Chocolate Lover's Cookie Pack that we have up here in Canada but instead had this three-pack of Kirkland Signature Double Nut, Oatmeal Raisin and Choc Chunk Cookies. Read on to find out which country has the better cookie variety pack!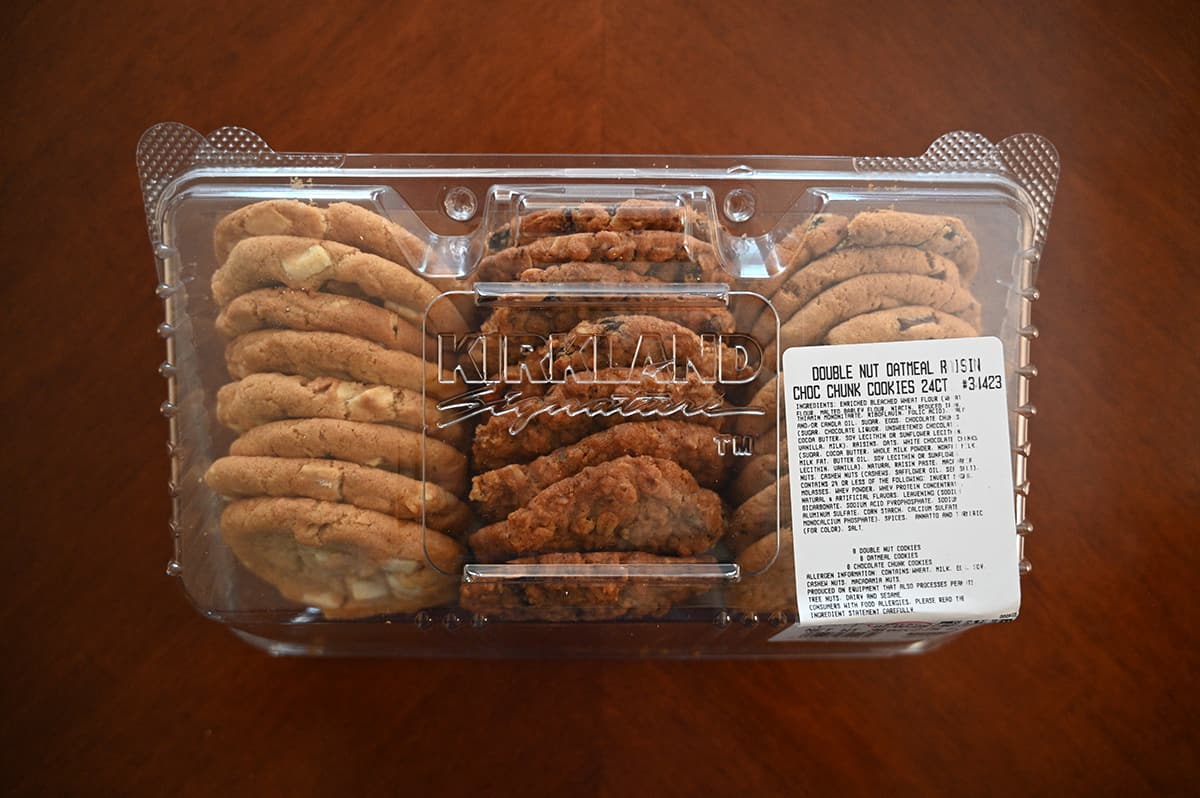 Other cookies from the Costco bakery department I like are the Kirkland Signature Ginger Cookies, Kirkland Signature Confetti Cookies, Kirkland Signature Mini Chocolate Chip Cookies, Kirkland Signature S'more Cookies, Kirkland Signature Toffee Chocolate Chip Cookies, Kirkland Signature Raspberry Crumble Cookies and the Kirkland Signature Oatmeal White Chocolate Cranberry Cookies.
Location in Store
I bought these at the Kalispell, Montana Costco in the bakery section. The item number is 34423.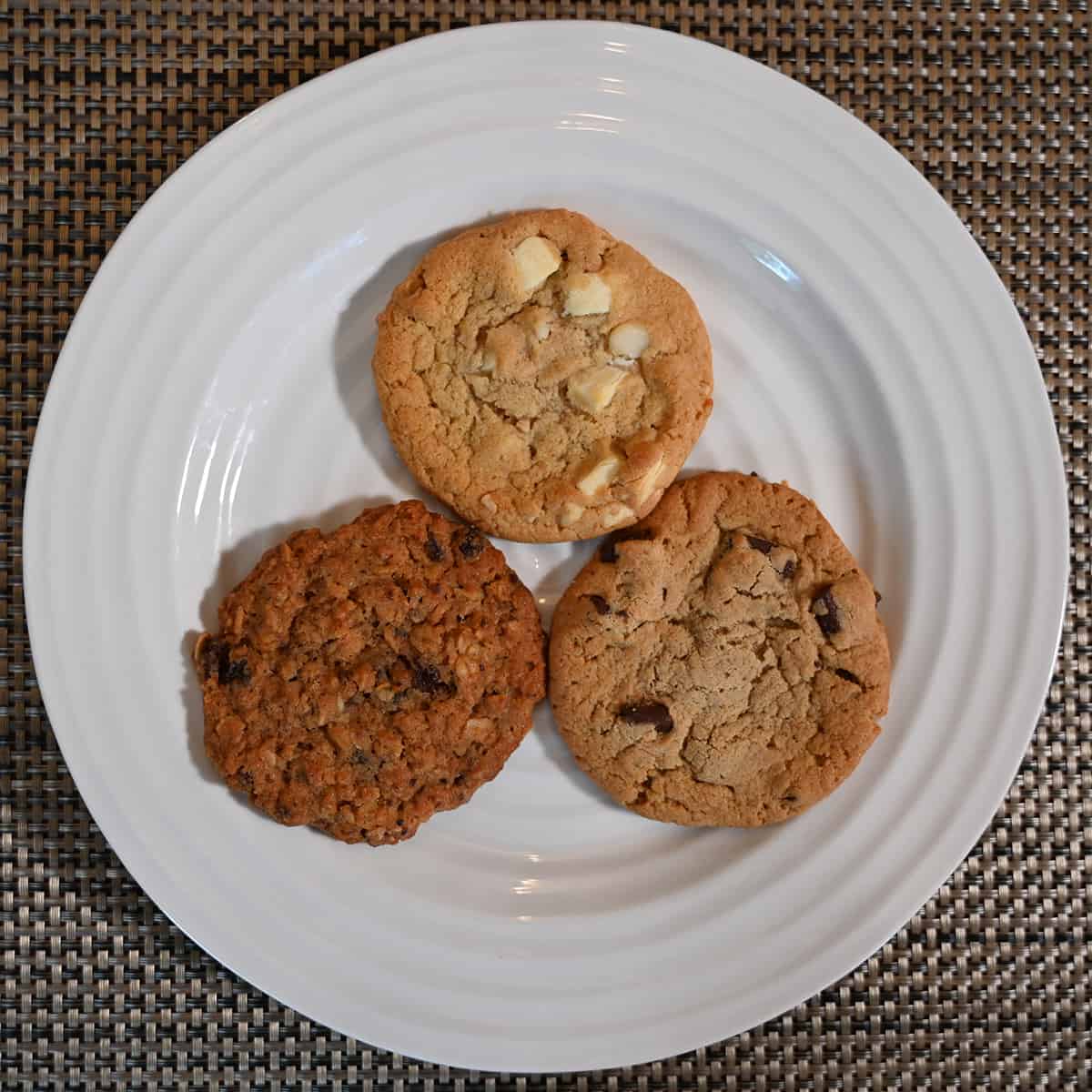 Taste
I tried all three different kinds of cookies and wrote notes on each flavor. I think I prefer the Canadian Chocolate Lover's Cookie Pack because I'm a big chocolate lover, but this pack is still full of tasty cookies!
Double Nut cookies
These cookies are very similar to the Canadian White Chocolate Macadamia Nut cookies, but they have cashews in them too! The cashews are mild, so they don't change the flavor profile much.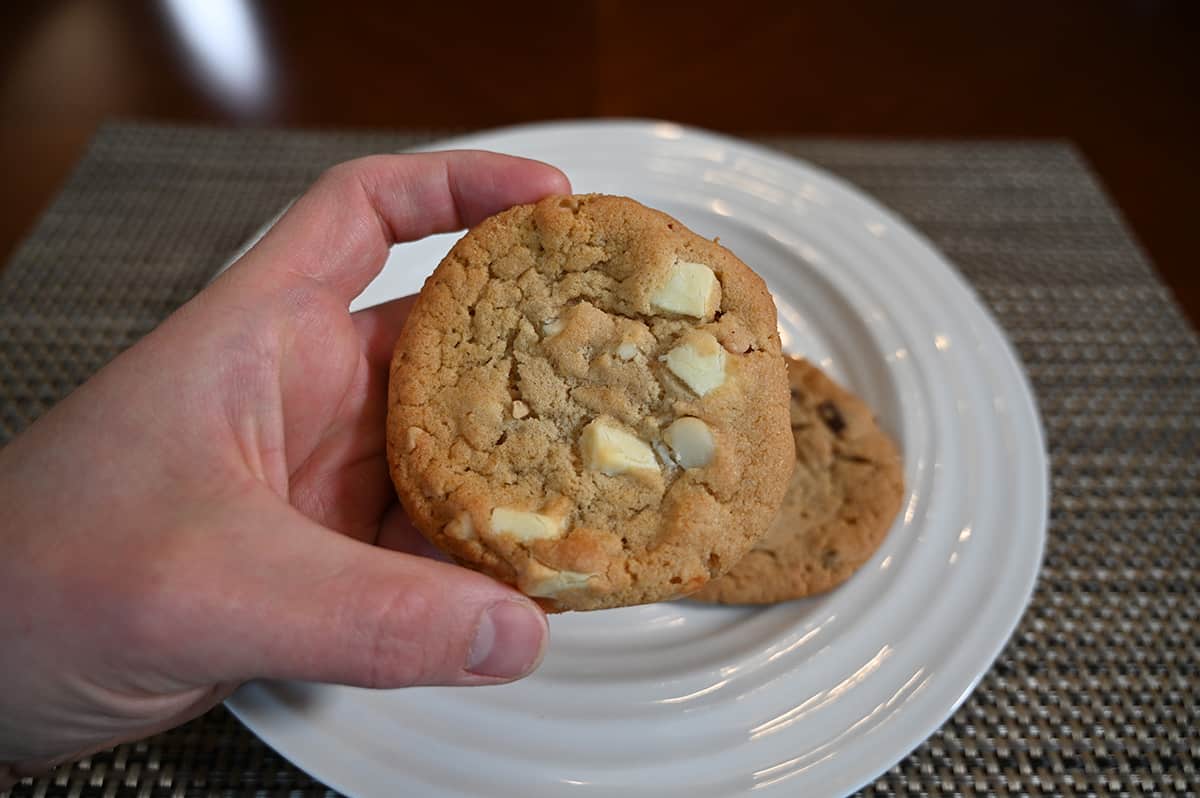 The texture isn't much different from the macadamia nuts either, so it's hard to notice the cashews. The cookie dough itself is soft, chewy and sweet. Both the cashews and macadamia nuts pair well with the white chocolate.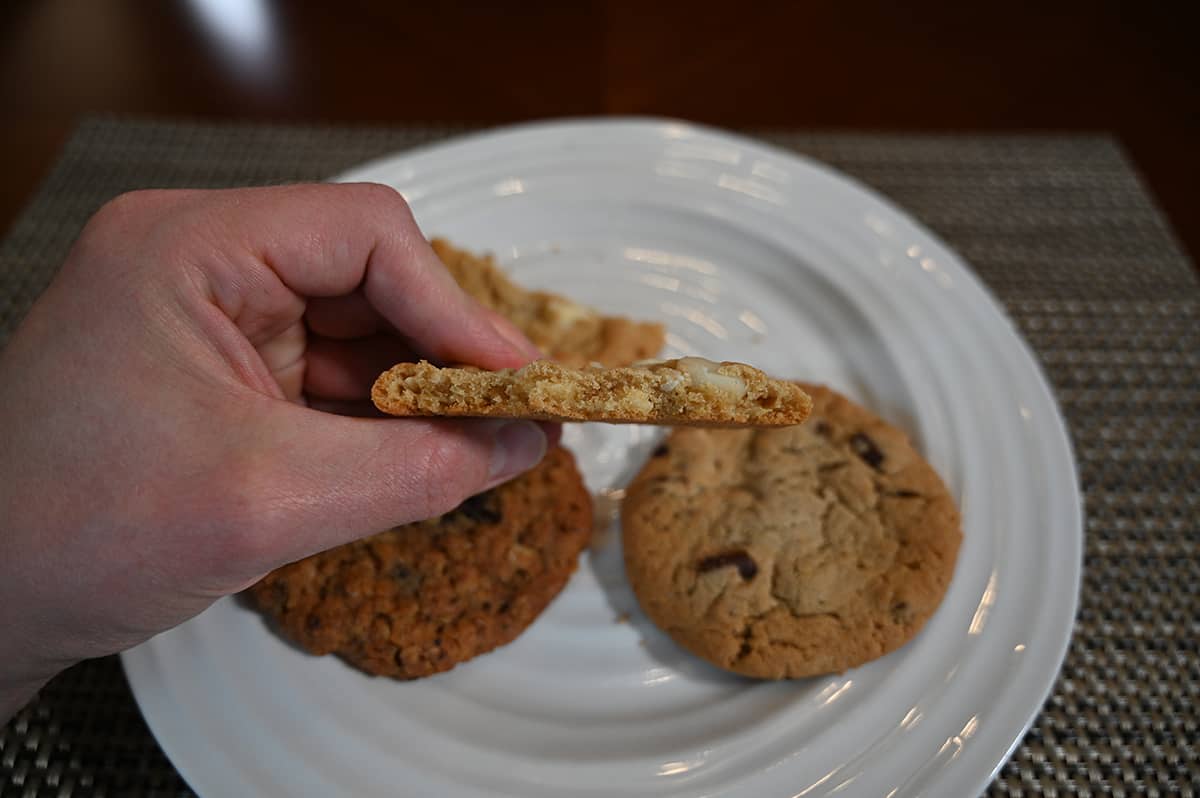 Oatmeal Raisin Cookies
The Oatmeal Raisin cookies are chewy, spiced perfectly and full of texture from the oatmeal and raisins. The ingredients list doesn't list the spices used (it just says "spices"), but I think it's a standard mix. These are just really solid, satisfying oatmeal raisin cookies.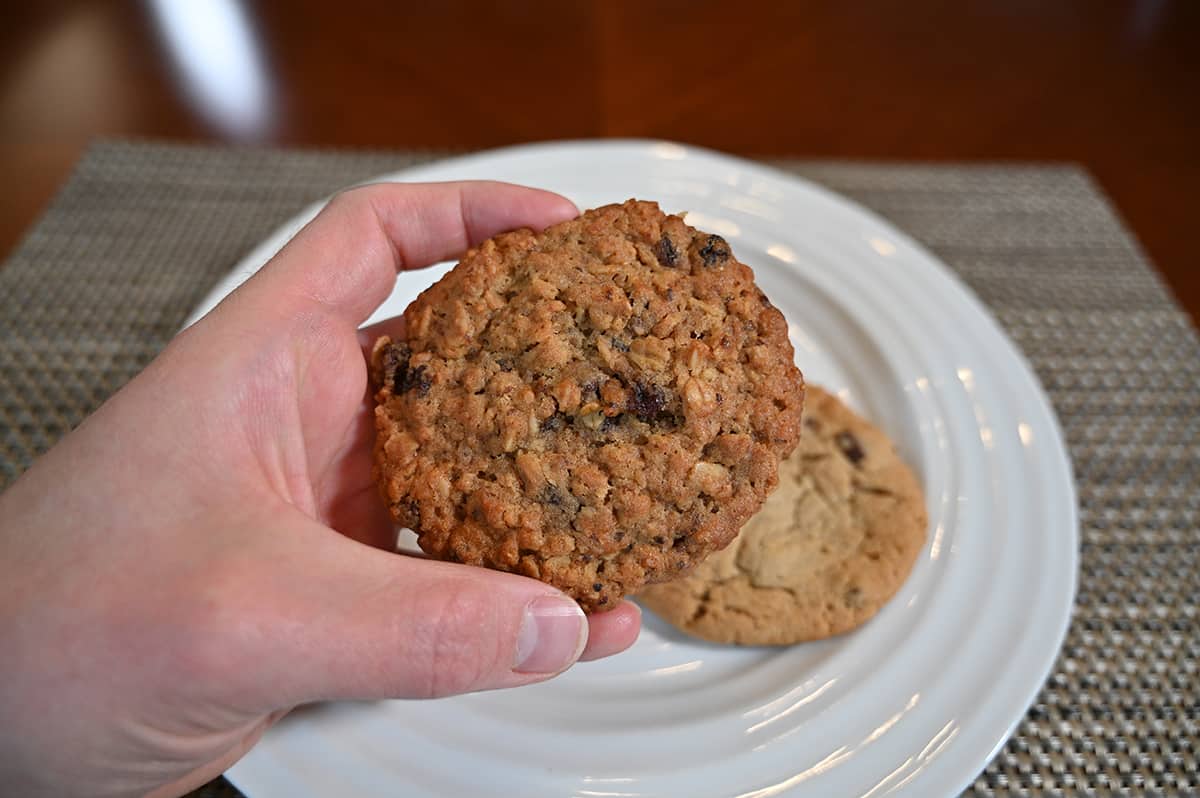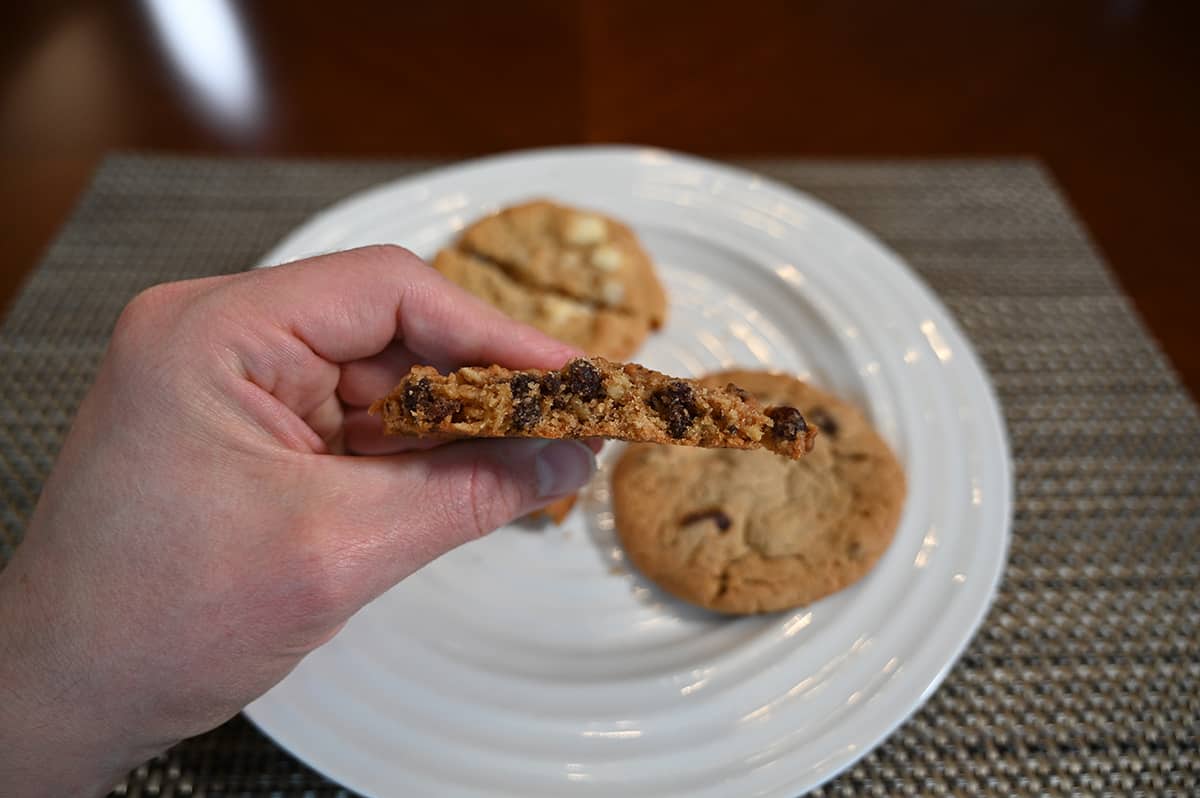 Chocolate Chunk Cookies
The Chocolate Chunk cookies are very similar to the Canadian ones, but slightly thinner and lighter, with a bit richer chocolate. The cookie dough is sweet, chewy and soft. I think I may like the American Chocolate Chunk cookies a bit better.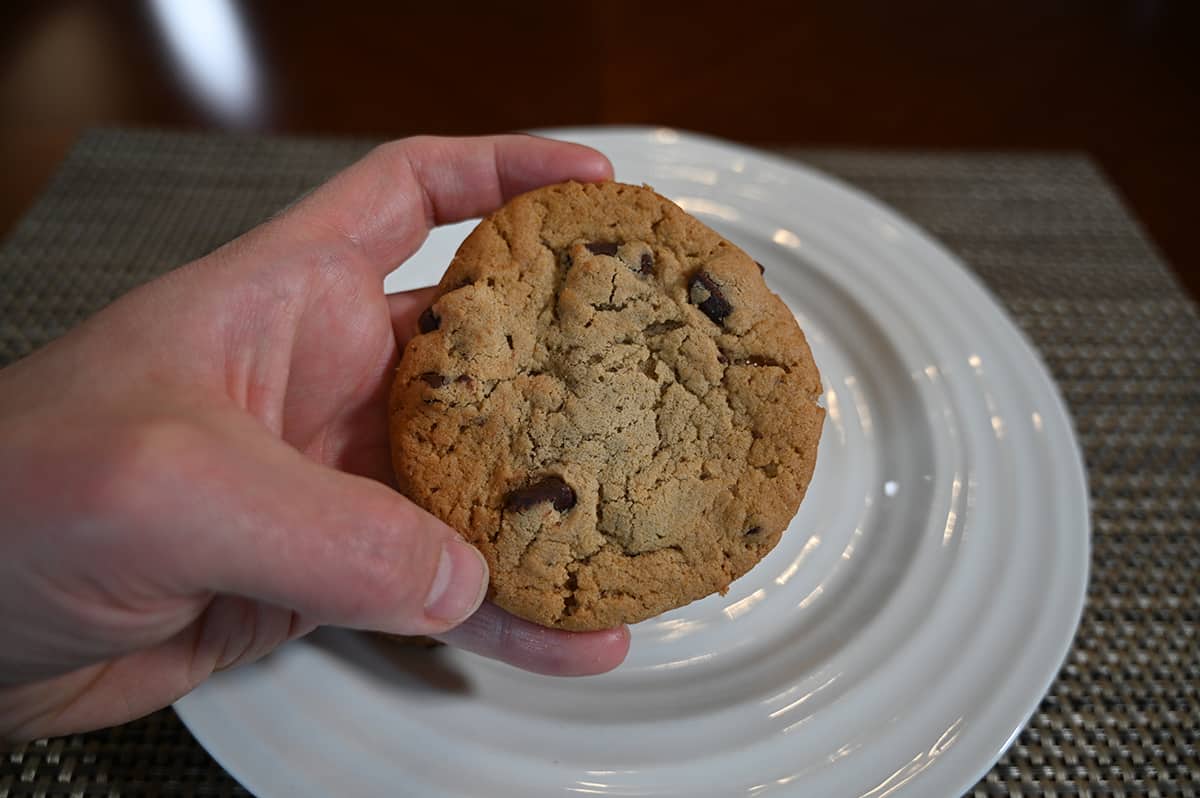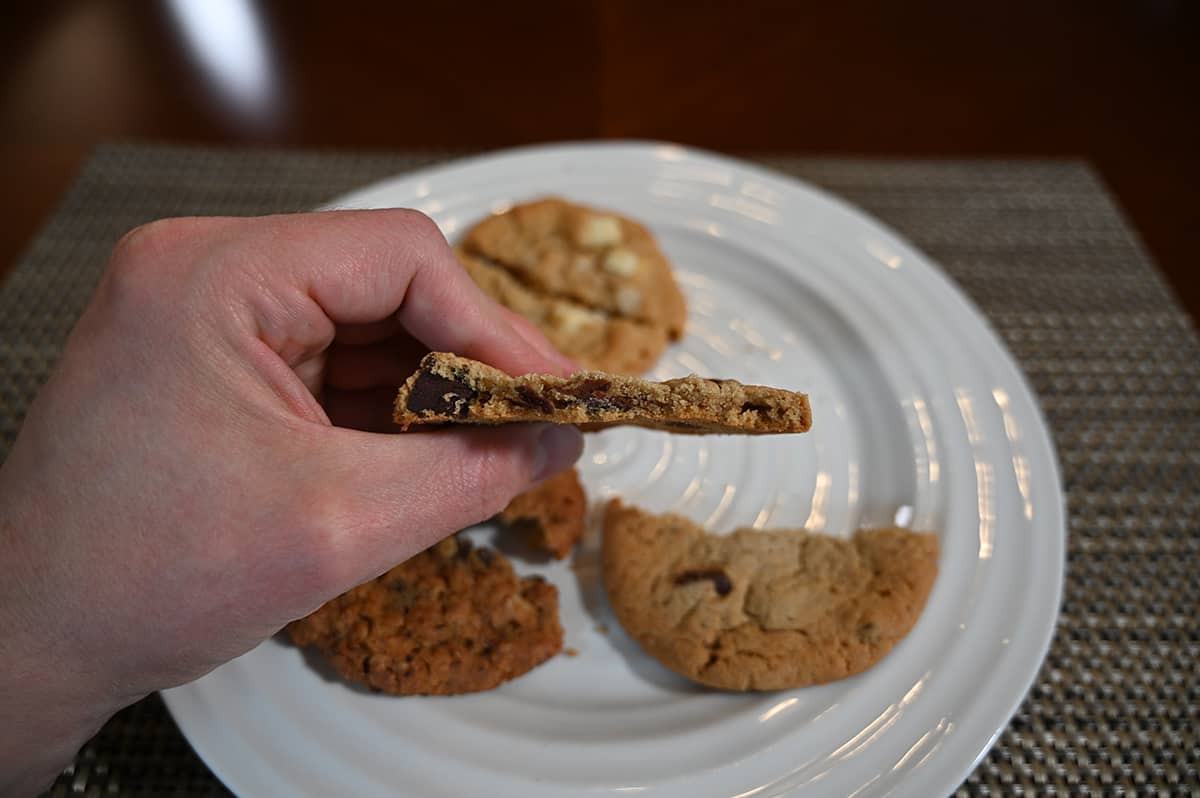 Cost
There are 24 cookies in the container and I paid $9.99 USD for the pack. In Canada I pay $10.99 Canadian for a 24-pack, with the exchange that's a few dollars more than I'd pay for the same amount of cookies in Canada.
Convenience
I like that the container comes with three different kinds of cookies and there are not just 24 of the same kind. The sell-by date on the cookies is three days from when I purchased them. I froze my cookies because we weren't able to eat them all right away and they taste just as good frozen and thawed.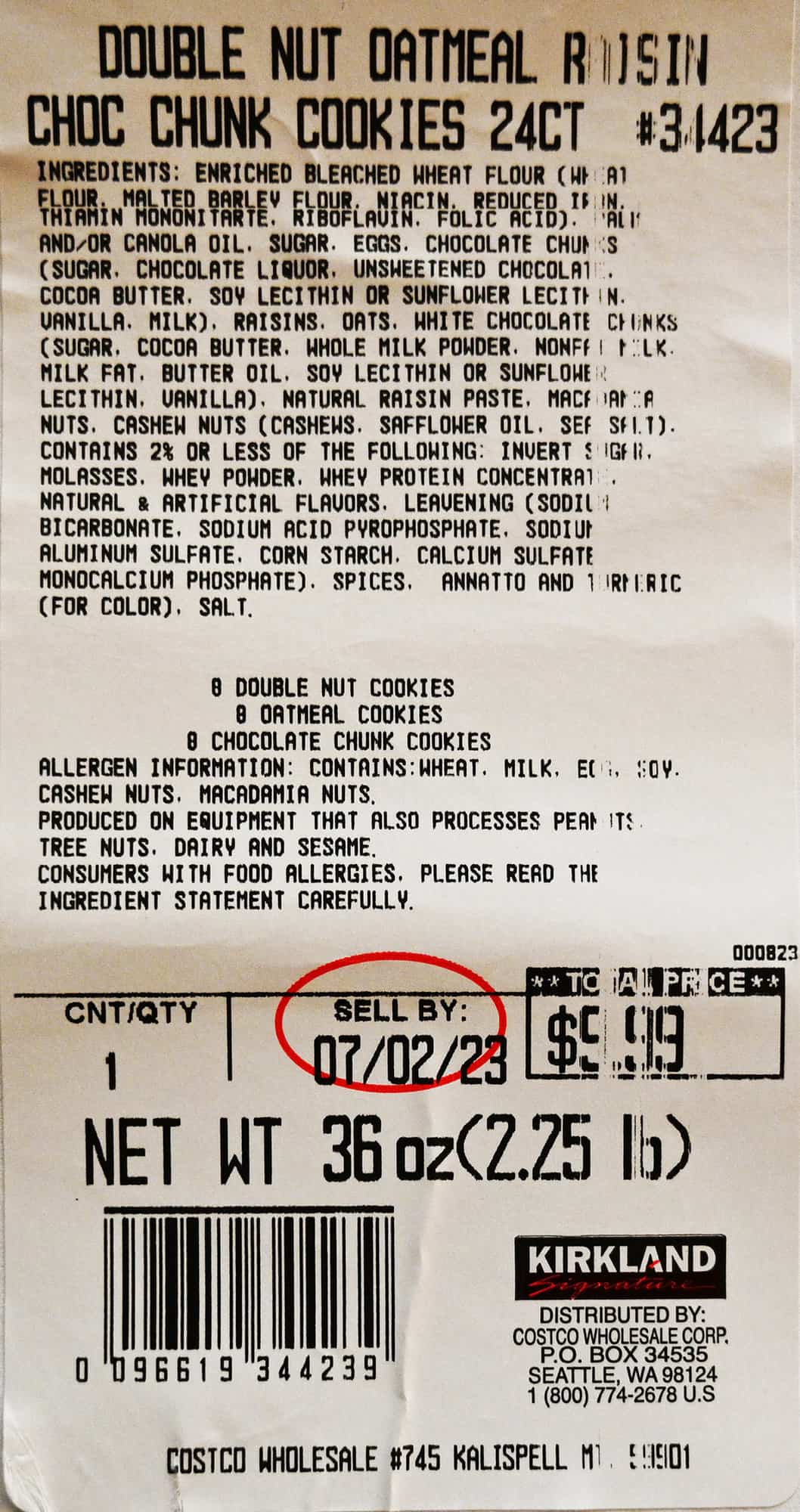 These are great to bring to work to share with colleagues, bring to a potluck or just have at home to enjoy. I think kids would love the oatmeal raisin and chocolate chunk cookies!
Nutrition
Calories
I've only been able to obtain the nutrition facts for the chocolate chunk cookies. One chocolate chunk cookie contains 200 calories, 10 grams of fat, 115 milligrams of sodium, 26 grams of carbohydrates, one gram of fiber, two grams of protein and 16 grams of sugar.
I'm sure the other two flavors have similar nutrition facts with each cookie being around 190-240 calories and about 9-13 grams of fat. They're a cookie so they're going to be high in sugar, calories and fat.
Ingredients
The cookies aren't made with butter but with palm/canola oil and "butter oil", I haven't seen butter oil listed as an ingredient here in Canada before. These are definitely not healthy and I prefer to make my own cookies at home.
Even being able to control everything I put in them doesn't make them healthy but I at least know what each ingredient is and why it's in my cookies. These contain wheat, milk, egg, soy, cashew nuts and macadamia nuts. They may contain peanuts, tree nuts and sesame.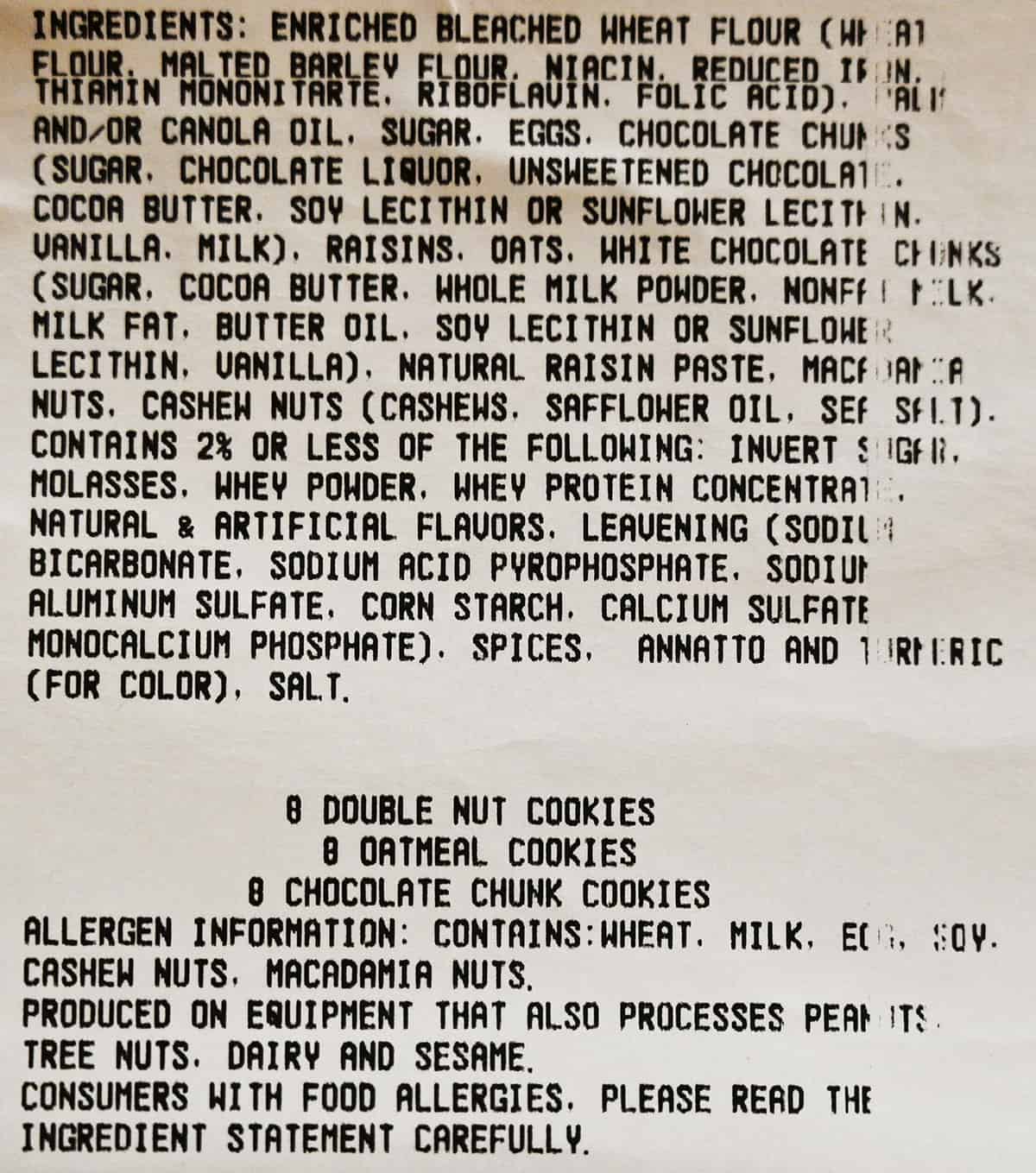 Scoring
Taste: 9/10
Cost: 8/10
Convenience: 10/10
Nutrition: 0/10
Overall
Give them a try!
I like that this pack is similar to the Costco Chocolate Lover's Cookie Pack and has three different kinds of flavors. Each kind is different and tasty.
If you've tried these cookies, what do you think of them? Leave a comment below!
---
Please note that this review was not paid for or sponsored by any third party. This product was purchased by Costcuisine for the purpose of producing this review. The opinions in this review are strictly those of Costcuisine. Costcuisine is not affiliated with Costco or any of its suppliers. In the event that Costcuisine receives compensation for a post from the manufacturer of a product or some other third party, the arrangement will be clearly disclosed (including where the manufacturer of a product provides Costcuisine with a free sample of the product).