Irish cream is a smooth, sweet and decadent liqueur made of Irish whiskey and cream. It can be used to make Irish coffee or in cocktails, served straight or even used as an ingredient in baking and desserts. How does the Costco Kirkland Signature Irish Cream compare to the famous Baileys Irish Cream?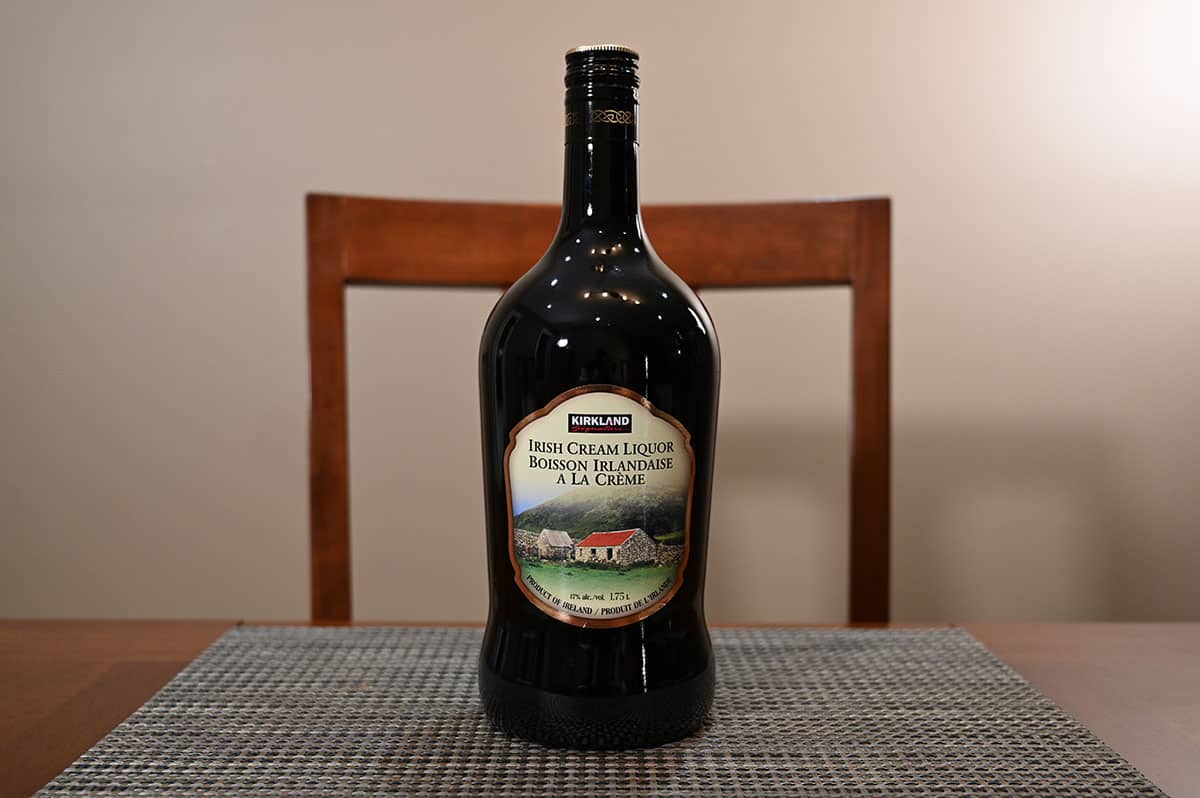 I'm not usually a huge fan of Baileys, I find it pretty sweet and if I'm having a drink it's usually a margarita but once a year I'll indulge in a Baileys and coffee around Christmas at least once. I've never tried the Costco Kirkland Signature Irish Cream and when Sean brought some home to try and review I wasn't overly excited.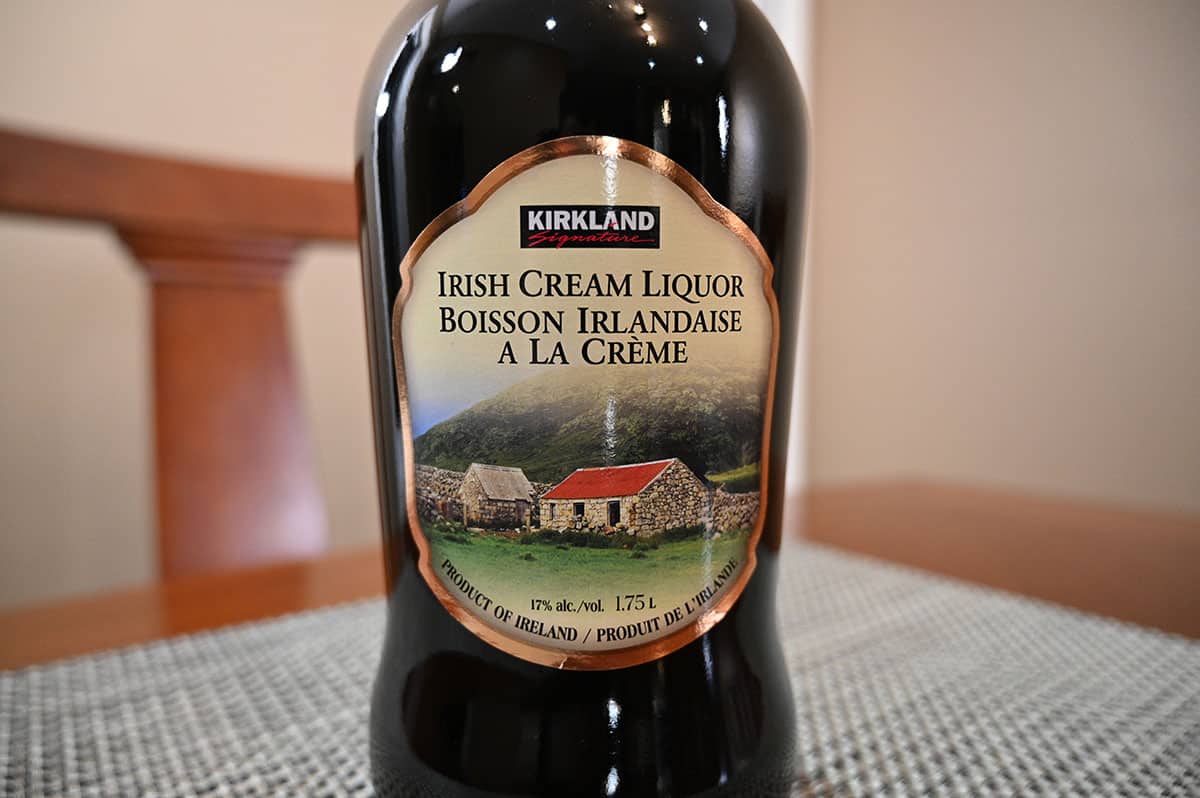 Some other Kirkland Signature alcohols and liqueurs I've reviewed are the Kirkland Signature Original Spiced Rum, Kirkland Signature Scotch and Whiskey, Kirkland Signature Vodka, Kirkland Signature Anejo Tequila, Kirkland Signature Silver Tequila, Kirkland Signature Prosecco and the Kirkland Signature Traditional Holiday Egg Nog Alcoholic Beverage.
Location in Store
You can find this in the Costco liquor store. The item number is 999639.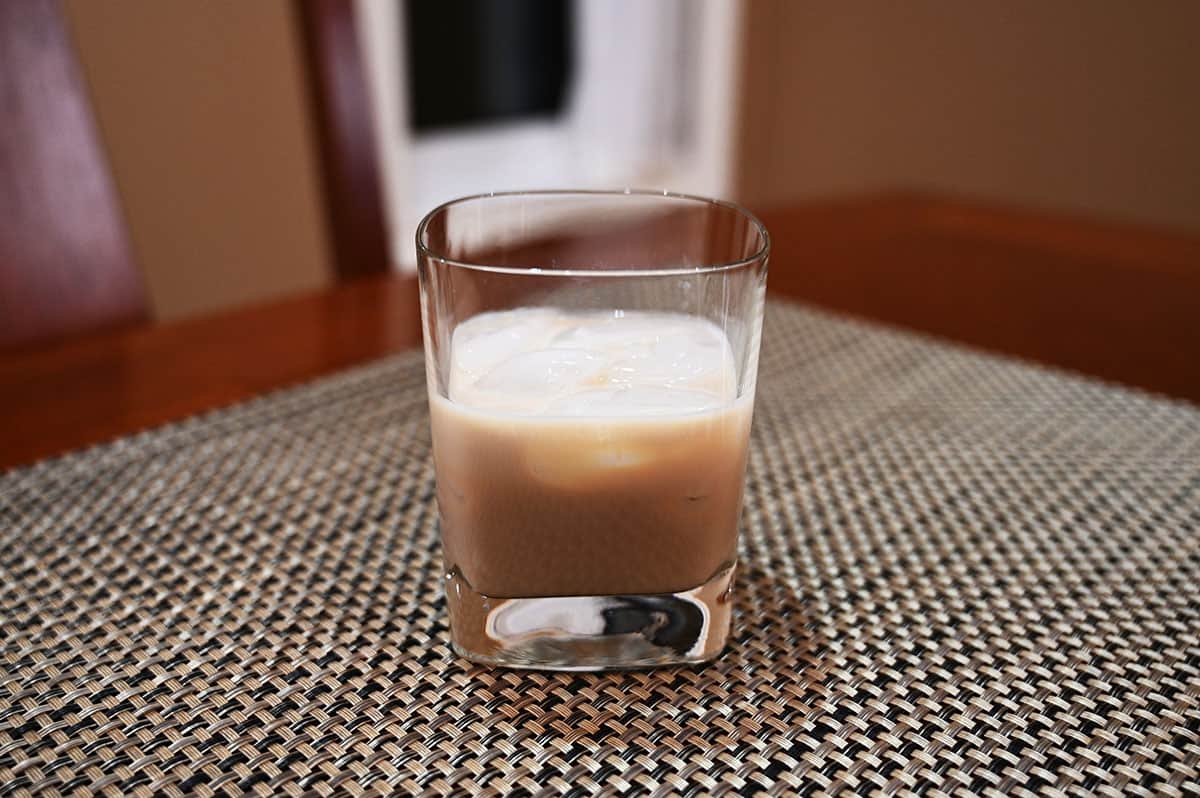 Taste
I really enjoyed this. I'm pleasantly surprised at how drinkable this Irish Cream is despite containing 17% alcohol! I poured a glass of Irish Cream with ice to take photos and take a small taste and I ended up finishing it. It has the same amount of alcohol as Baileys Irish Cream, but it tasted less strong to me (though I didn't have Baileys around to do a head-to-head comparison).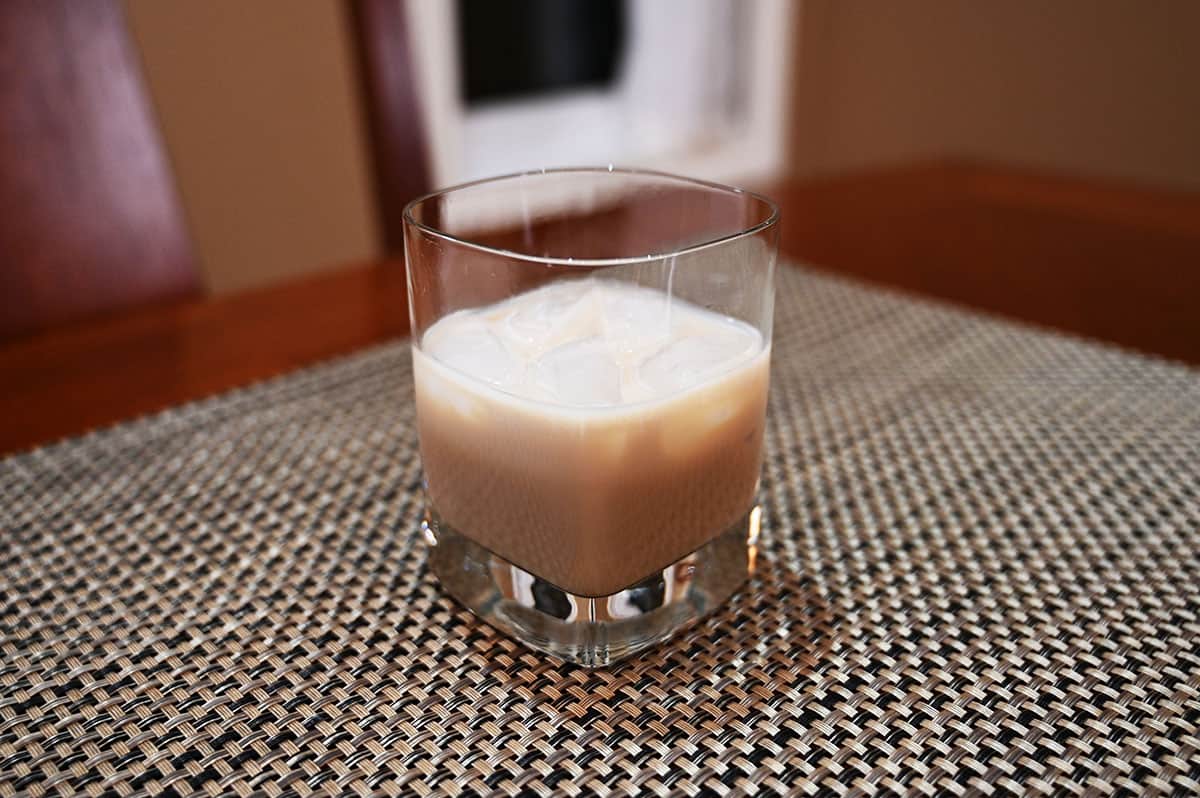 The taste of alcohol is quite noticeable, but the balance of creaminess and sweetness is really nice. If I'm being really picky, I'd say this Irish Cream is a tiny bit too sweet, but definitely not enough to stop me from enjoying it. The caramel in the Irish Cream is noticeable. I could almost talk myself into it having a slight chocolate flavor too, despite the fact that there isn't any cocoa or chocolate in it.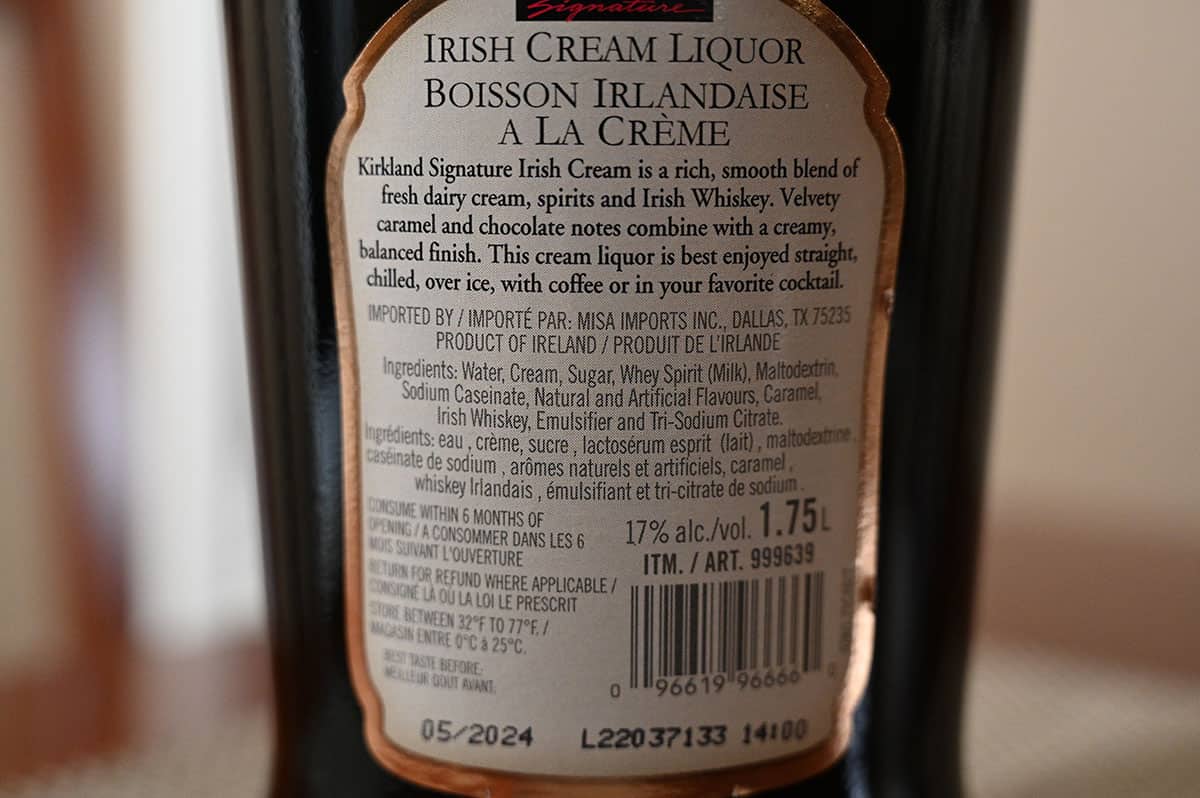 In some ways, served on ice the Costco Irish Cream reminded me of the Costco Traditional Holiday Egg Nog. Maybe because there's whiskey in both?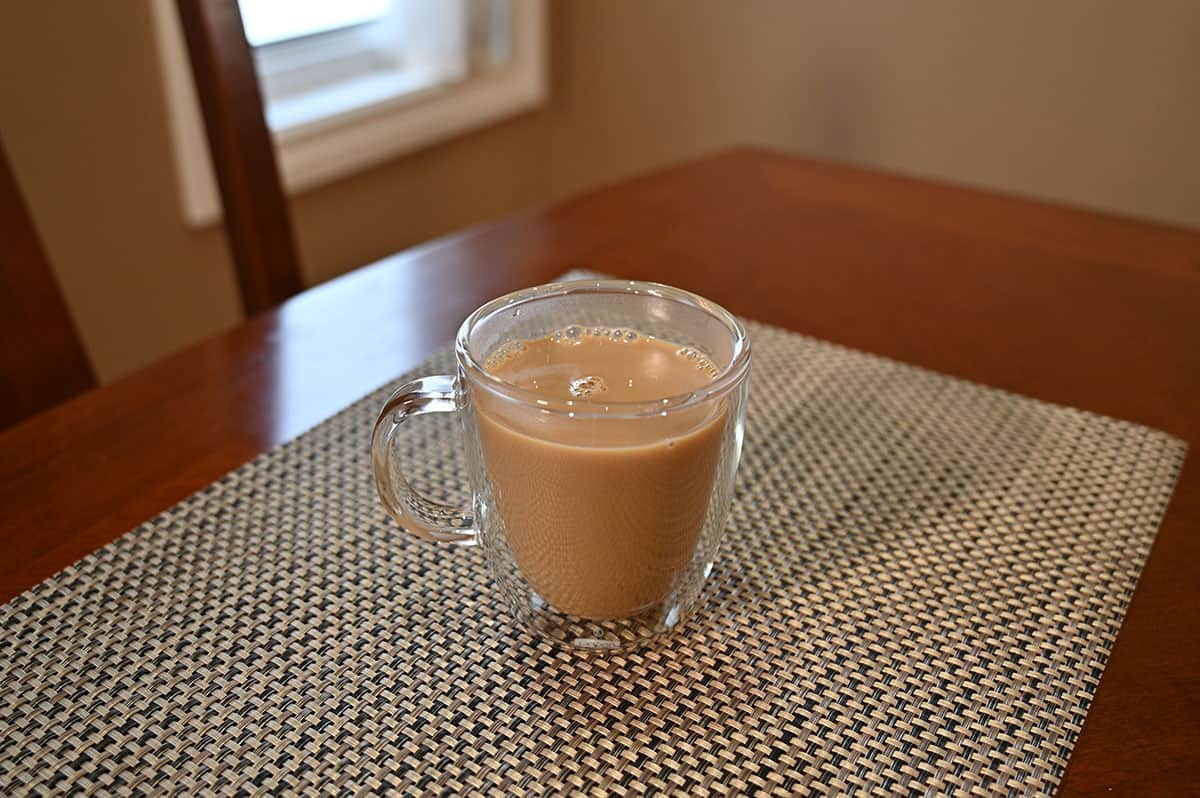 I put a generous amount of the Irish Cream in my coffee and it's tasty but very sweet. It's still a very tasty and enjoyable drink, but I was hoping for more coffee flavor and the Irish Cream flavor was pretty overpowering. Next time I'd try a smaller amount – more like the amount of cream I'd normally put in coffee rather than a whole shot.
Cost
The 1.75-liter bottle of Irish cream from Costco costs $39.99 Canadian.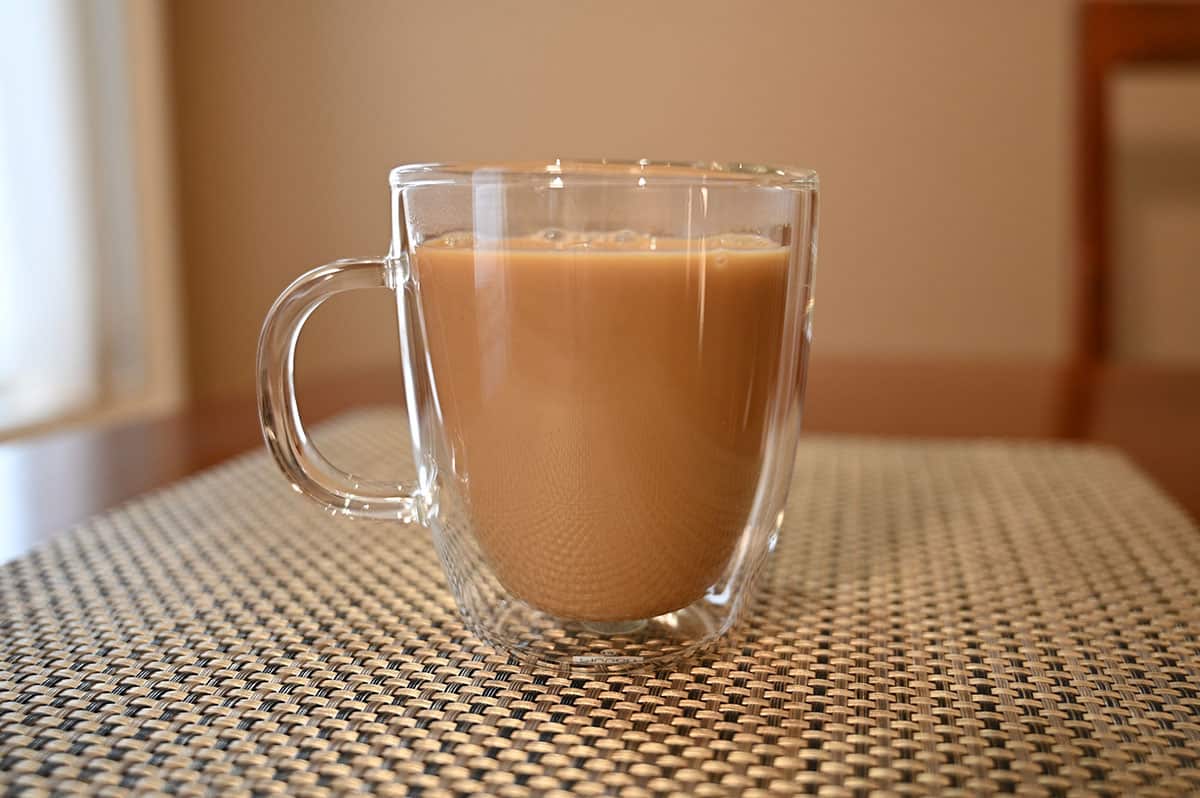 Serving Suggestions
Some ways to enjoy the Costco Kirkland Signature Irish Cream are to have it poured over ice, in a cocktail like a martini or a mudslide or as Irish coffee.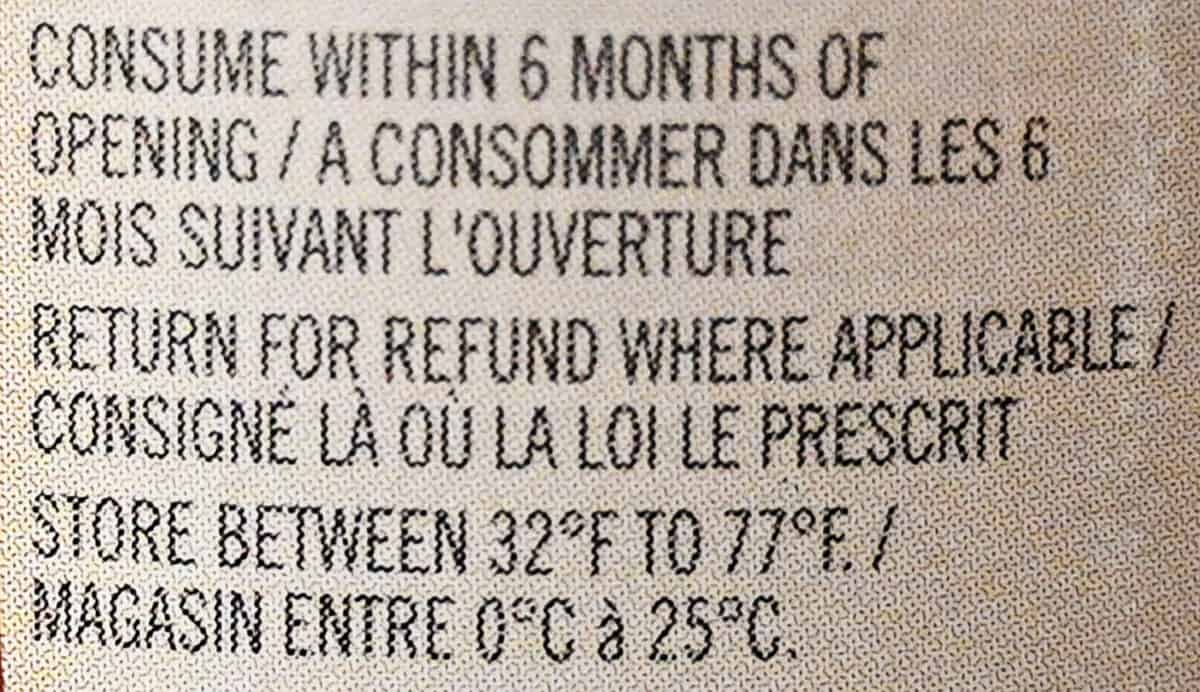 You can also use it in a lot of different baking and dessert recipes! You can make brownies, cakes, ice cream, trifle, cookies, mousse or even cheesecake with this Irish cream as an ingredient.

Scoring
Taste: 8.5/10
Cost: 9/10
Overall
Must buy!
I actually really like this Costco Kirkland Signature Irish Cream, I look forward to having some at Christmas and recommend this for any Irish cream fans.
Have you tried the Costco Irish cream? What do you think of it?
---
Please note that this review was not paid for or sponsored by any third party. This product was purchased by Costcuisine for the purpose of producing this review. The opinions in this review are strictly those of Costcuisine. Costcuisine is not affiliated with Costco or any of its suppliers. In the event that Costcuisine receives compensation for a post from the manufacturer of a product or some other third party, the arrangement will be clearly disclosed (including where the manufacturer of a product provides Costcuisine with a free sample of the product).