I was introduced to saffron for the first time a few years ago when we went to some friends of ours for dinner and they served delicious saffron rice. It was totally delicious and unlike any rice I'd had before. I wanted to try making it myself, but kind of forgot about it until I saw the Kirkland Signature Saffron at Costco. This saffron is from the La Mancha region in Spain and is one of the most sought-after varieties of saffron. It's considered high quality and is scarcely available. Find out below why saffron is so expensive, why it's amazingly healthy for you and how you can use it in your everyday recipes!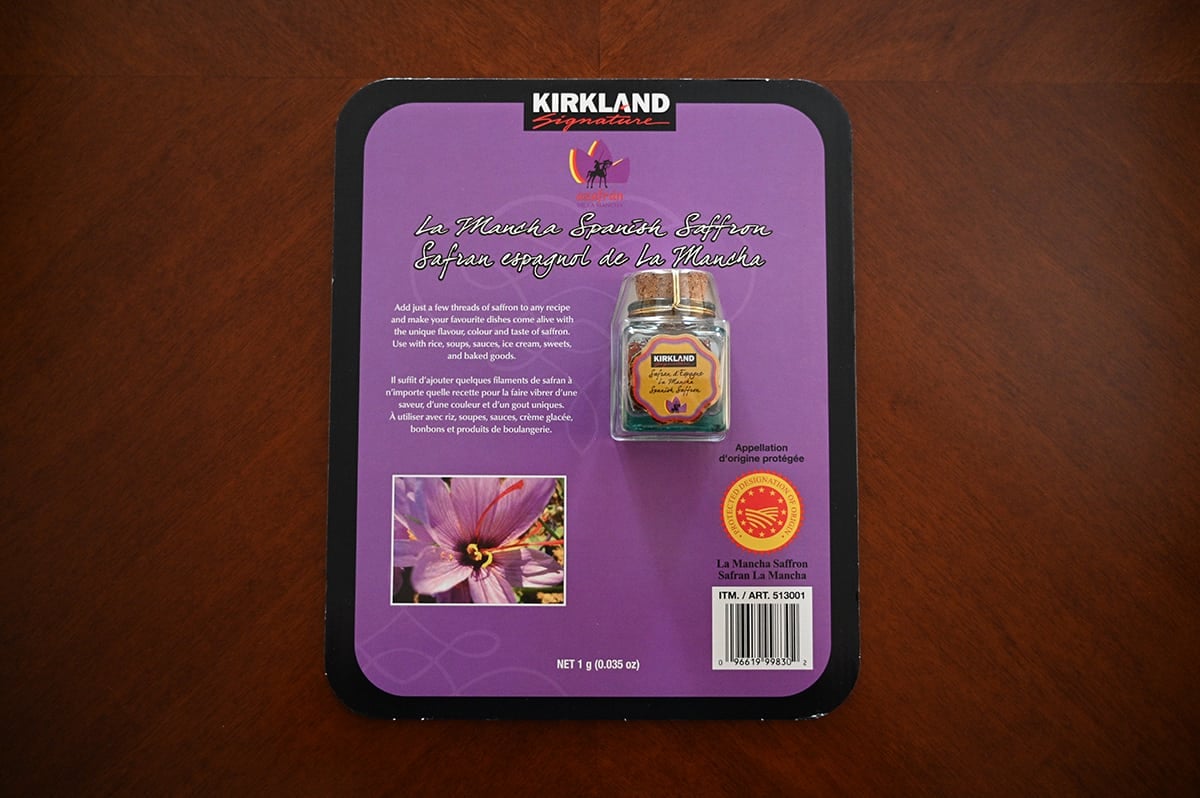 We went to a dinner party a few years ago and were introduced to saffron in rice and both my husband and I really enjoyed it. We kept telling each other we would buy some saffron but never got around to buying it until now! Just last weekend we used the Costco Kirkland Signature La Mancha Spanish Saffron to make rice as well as topped vanilla ice cream with it.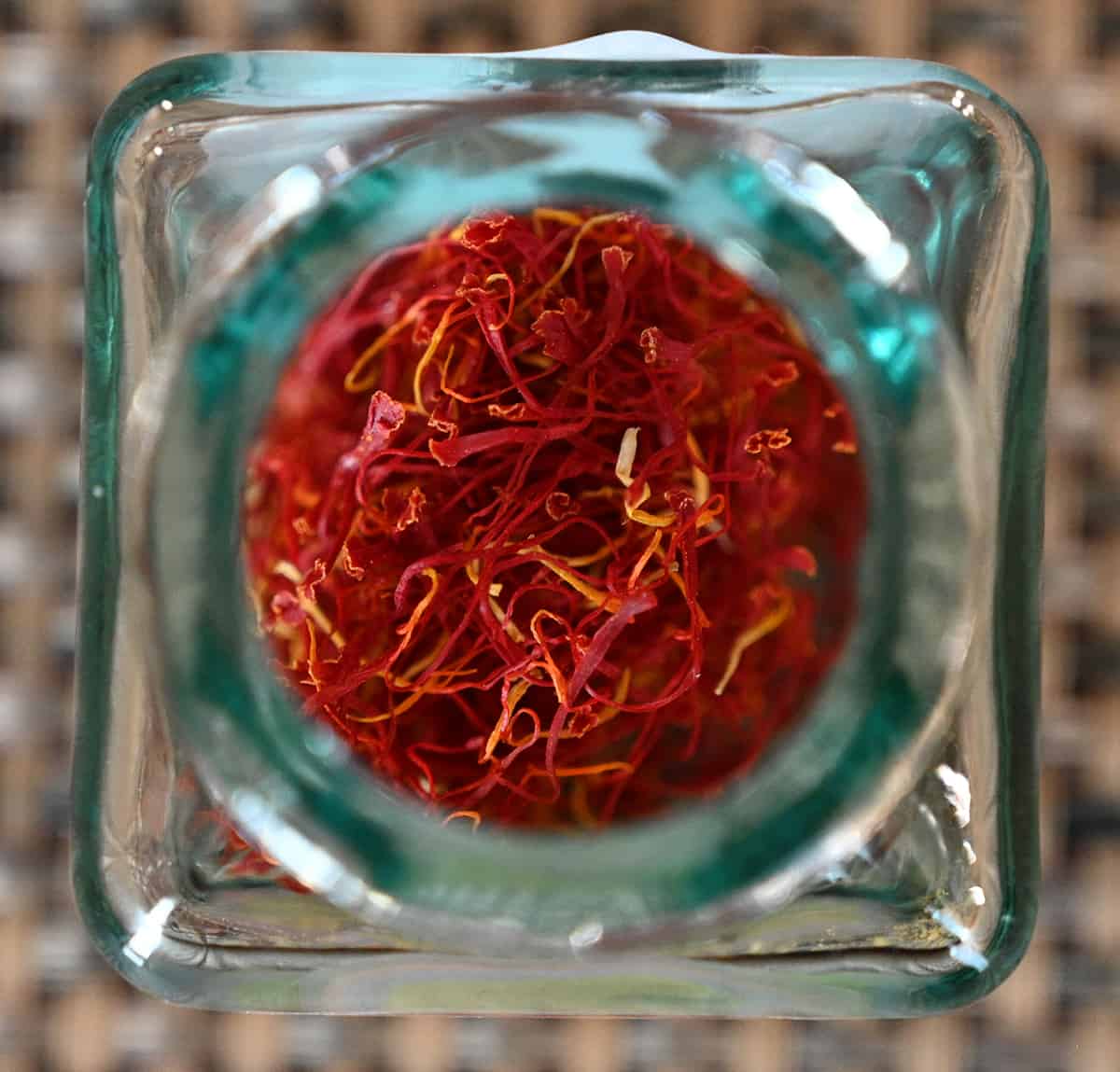 Other seasonings and cooking ingredients I've reviewed from Costco are the Hy's Seasoning Salt, Club House Everything Bagel Seasoning, Kinder's Buttery Steakhouse Seasoning, Kewpie Deep Roasted Sesame Marinade, We Love You Korean BBQ Marinade, Bulls-Eye Barbecue Sauce and the Nando's Peri Peri Sauce.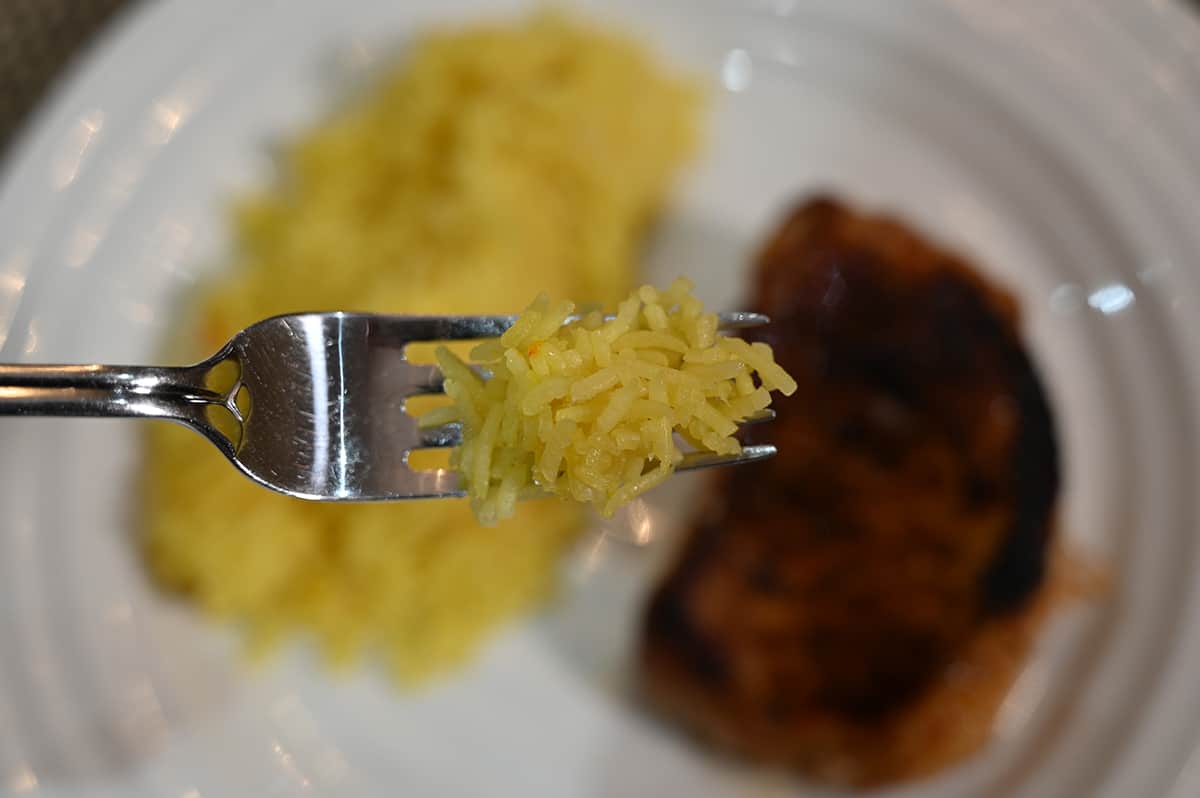 Location in Store
The saffron is located in the aisle with the other seasonings and baking ingredients. The item number is 513001.

Taste
We tried the saffron two ways. In rice and on top of vanilla ice cream. The saffron rice we made used basmati rice, chicken broth, onion and ground saffron. The rice was tasty, and the saffron flavor was noticeable but not overpowering.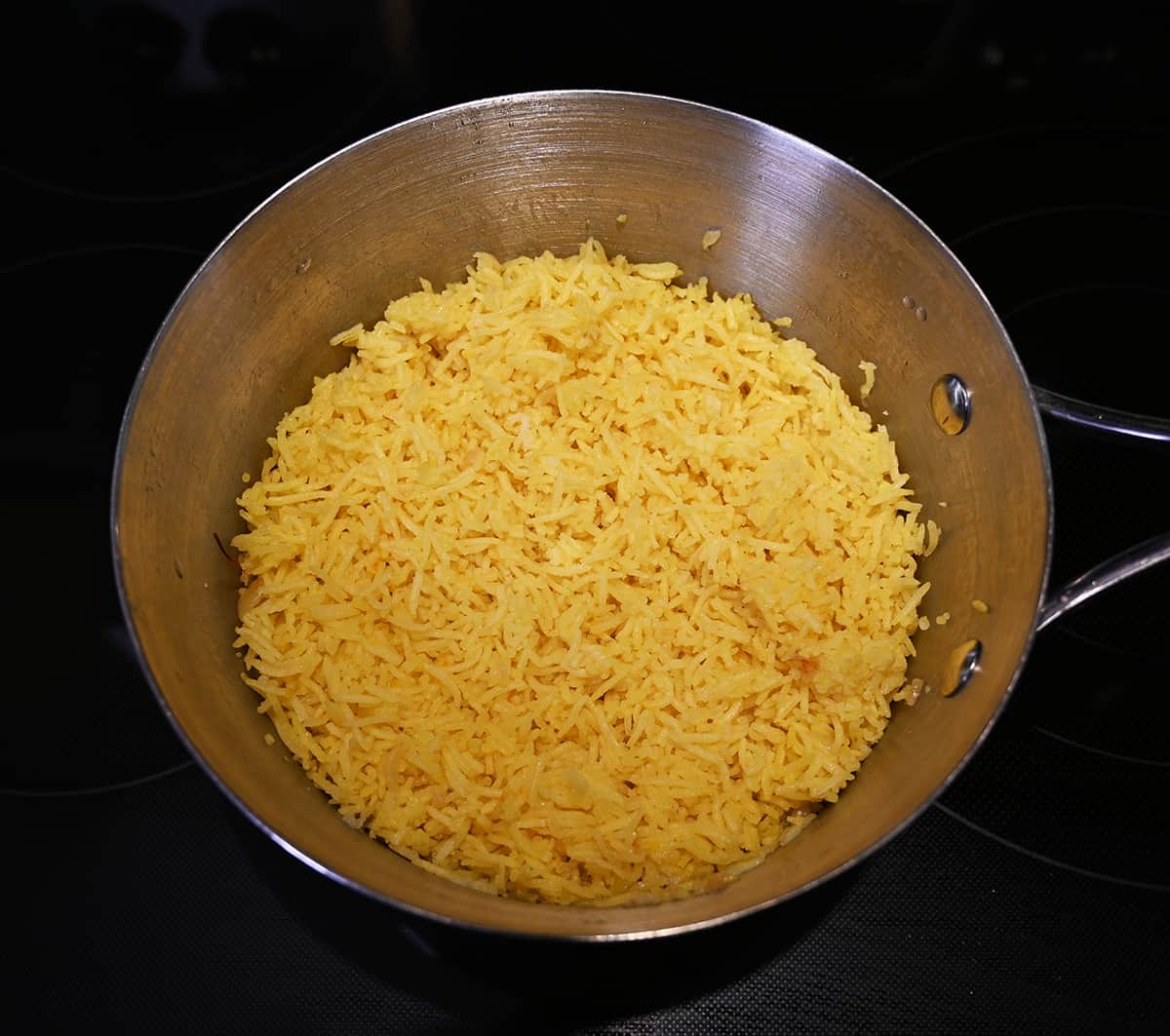 In my opinion, saffron has an earthy, slightly sweet, floral flavor. I think a lot of people will enjoy the taste but there will definitely be a group of people who are not fans of it. It's pretty recognizable and a bit unusual tasting.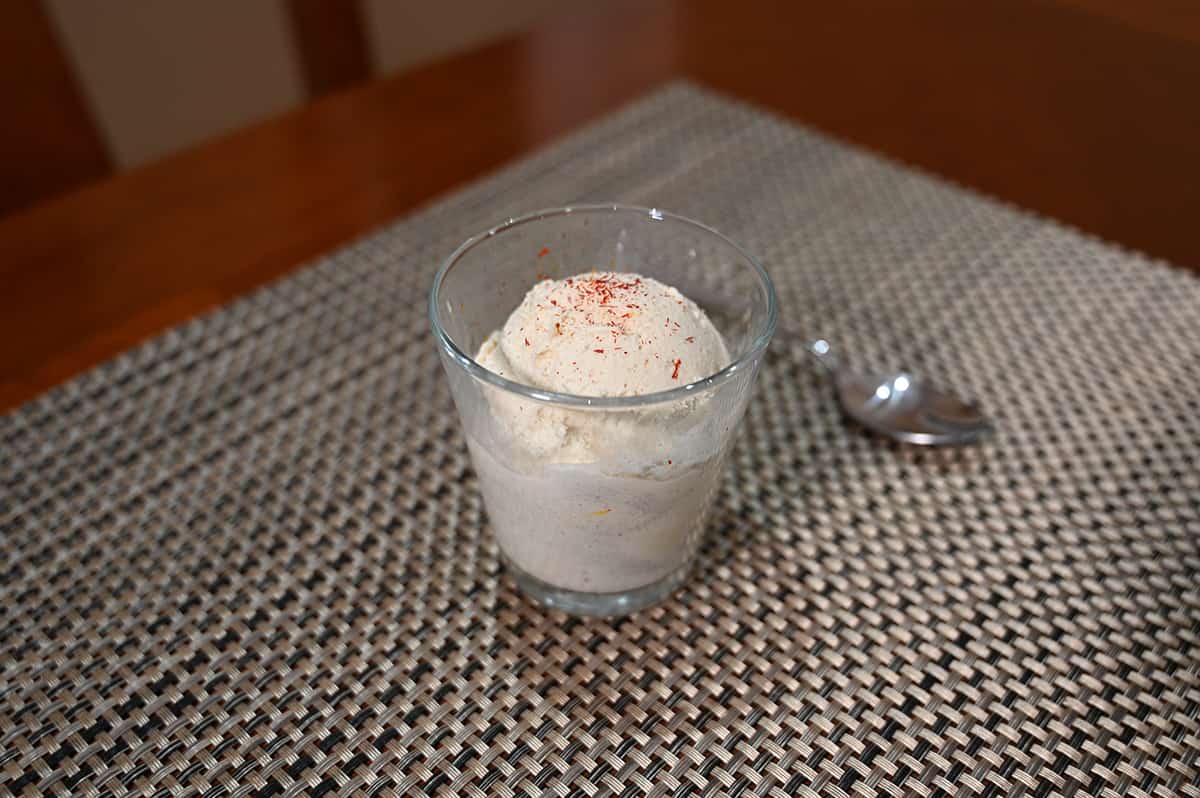 The packaging recommended using it with ice cream which we tried by sprinkling a bit of saffron on vanilla bean ice cream. We both found we couldn't really taste it and decided it would be better to make ice cream using ground saffron mixed in to make a flavor like mango saffron.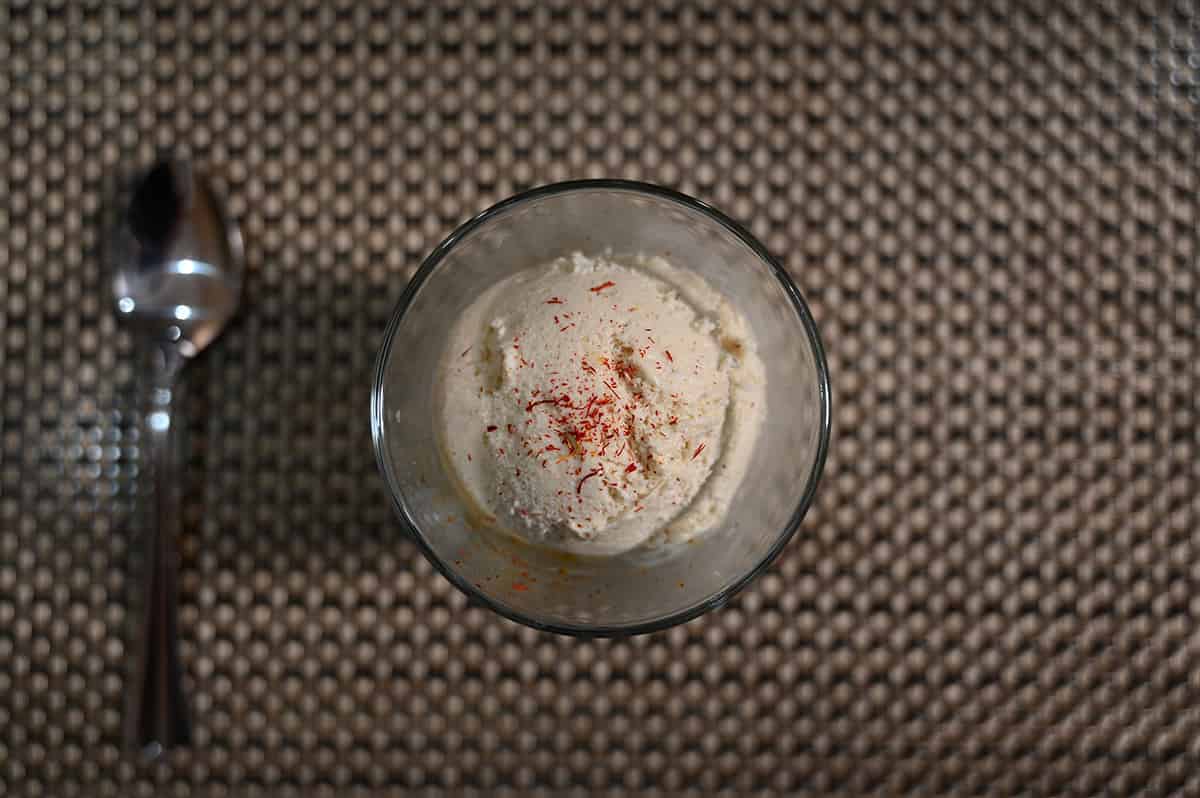 Cost
The small one-gram jar costs $18.99 Canadian which seems like a lot but is actually very reasonable for La Mancha Spanish Saffron.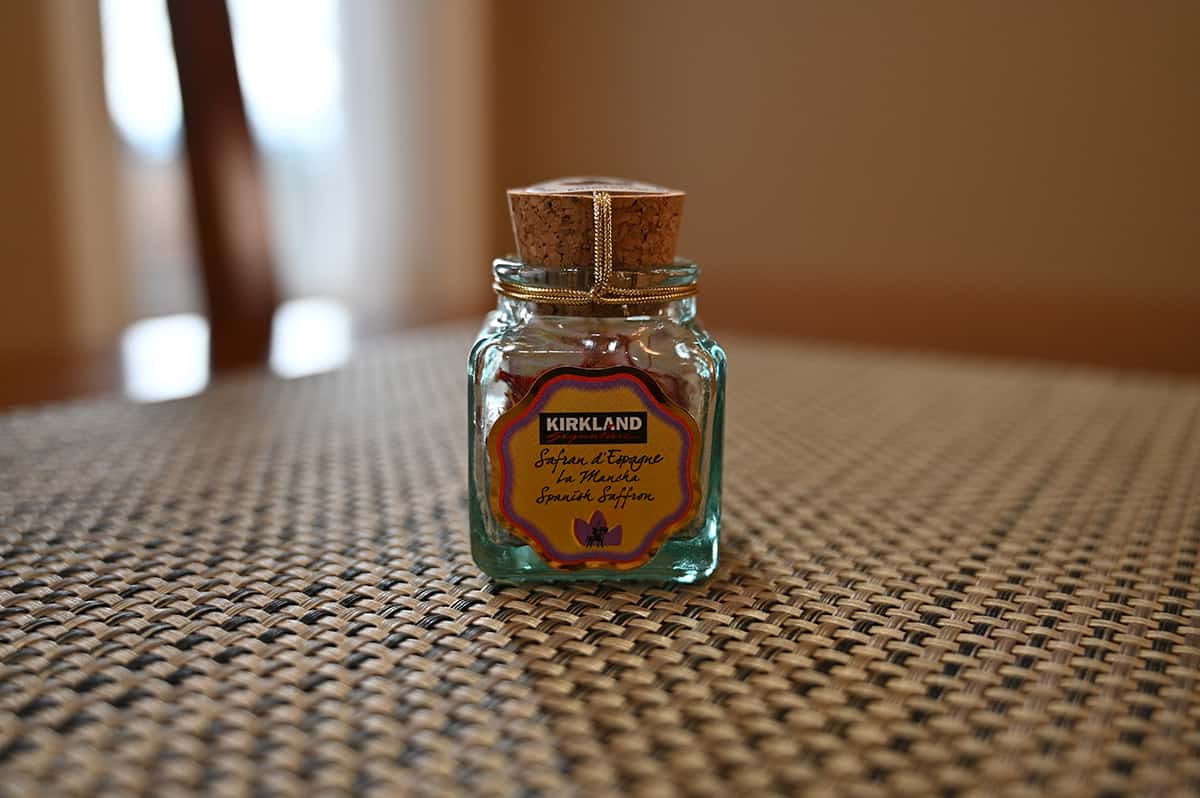 Why is saffron so expensive?
The main reason why saffron is expensive is because of all the labor that goes into harvesting it! Each saffron flower has about three threads in it so that means it can take thousands of flowers to produce one small jar. Also in case you didn't know, saffron is the world's most expensive spice.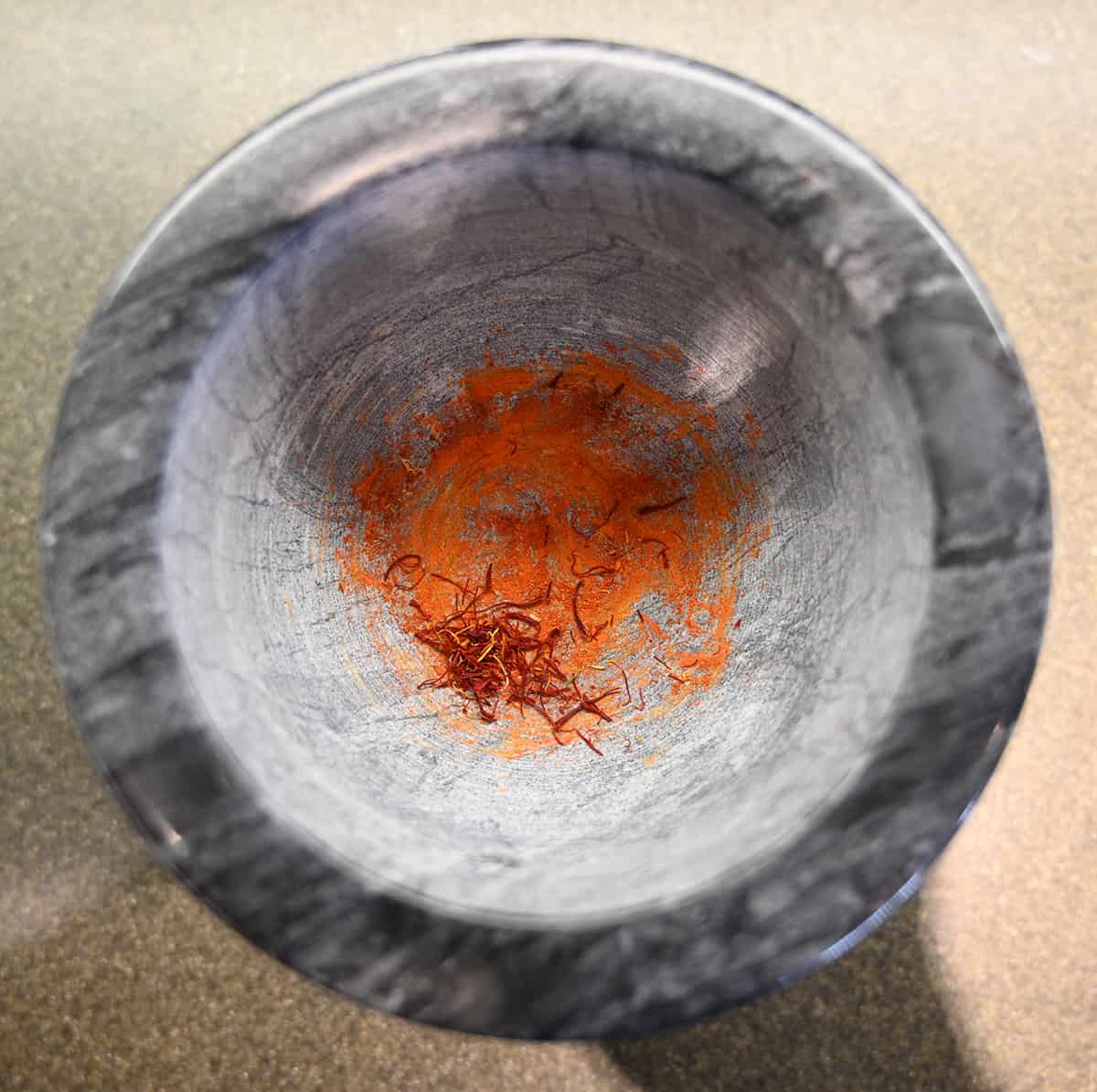 The good news is that you only need a few threads per meal because each one is so full of flavor!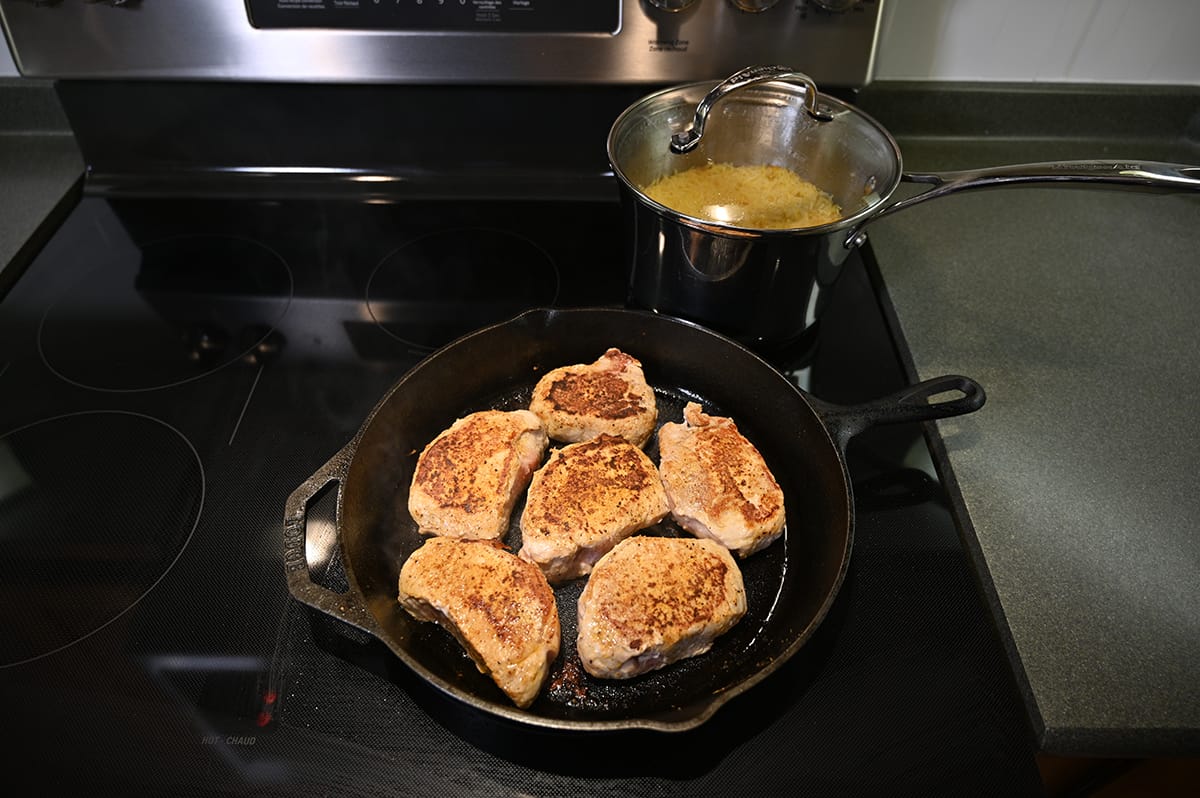 Convenience
The saffron threads come in a small glass jar. The best-before date is about ten months from when we purchased it. This isn't a convenient Costco product as you have to research a recipe to use it in and then actually make the dish!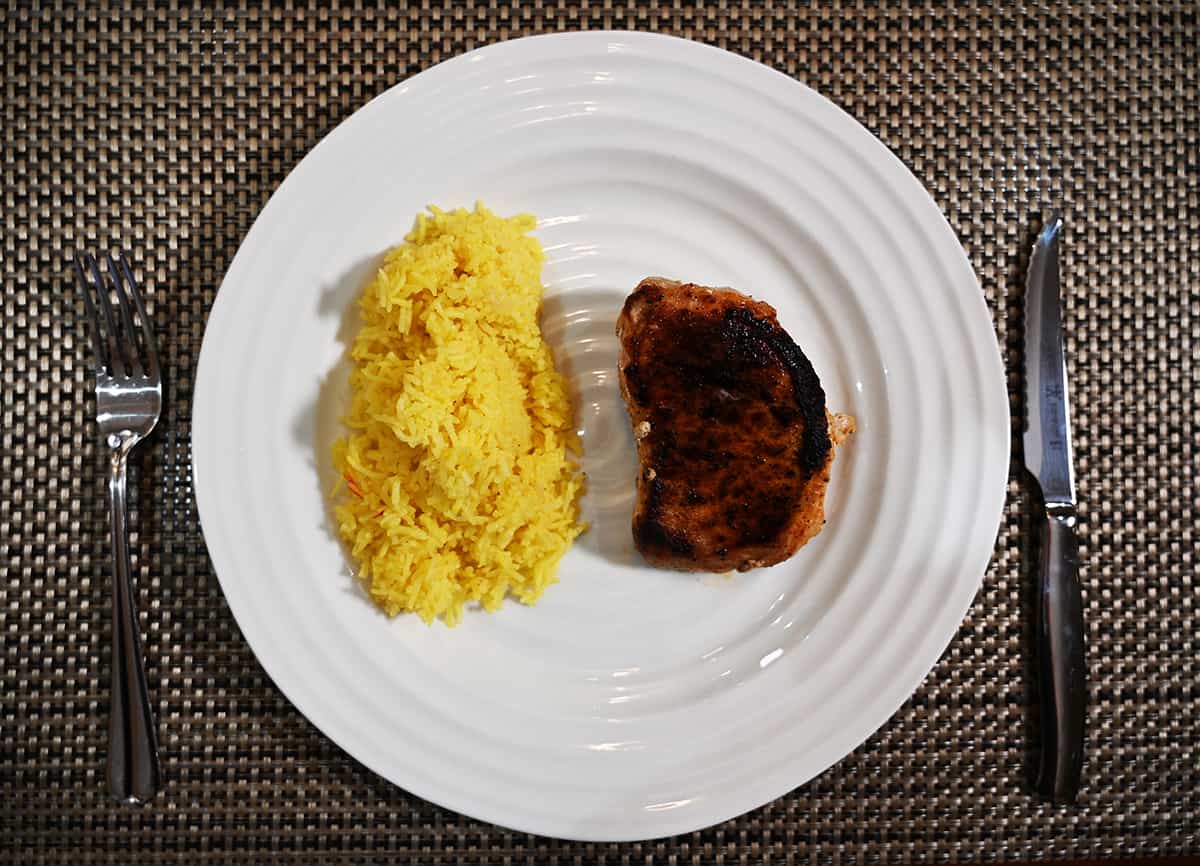 There are many foods you can add saffron to. The packaging suggests rice, soups, sauces, ice cream, sweets and baked goods. You can also use it in stews, curries, pasta dishes and on meats like chicken.

As I mentioned before La Mancha Saffron is excellent and highly coveted and Costco's Kirkland Signature Saffron is guaranteed to be grown, harvested and packed in La Mancha.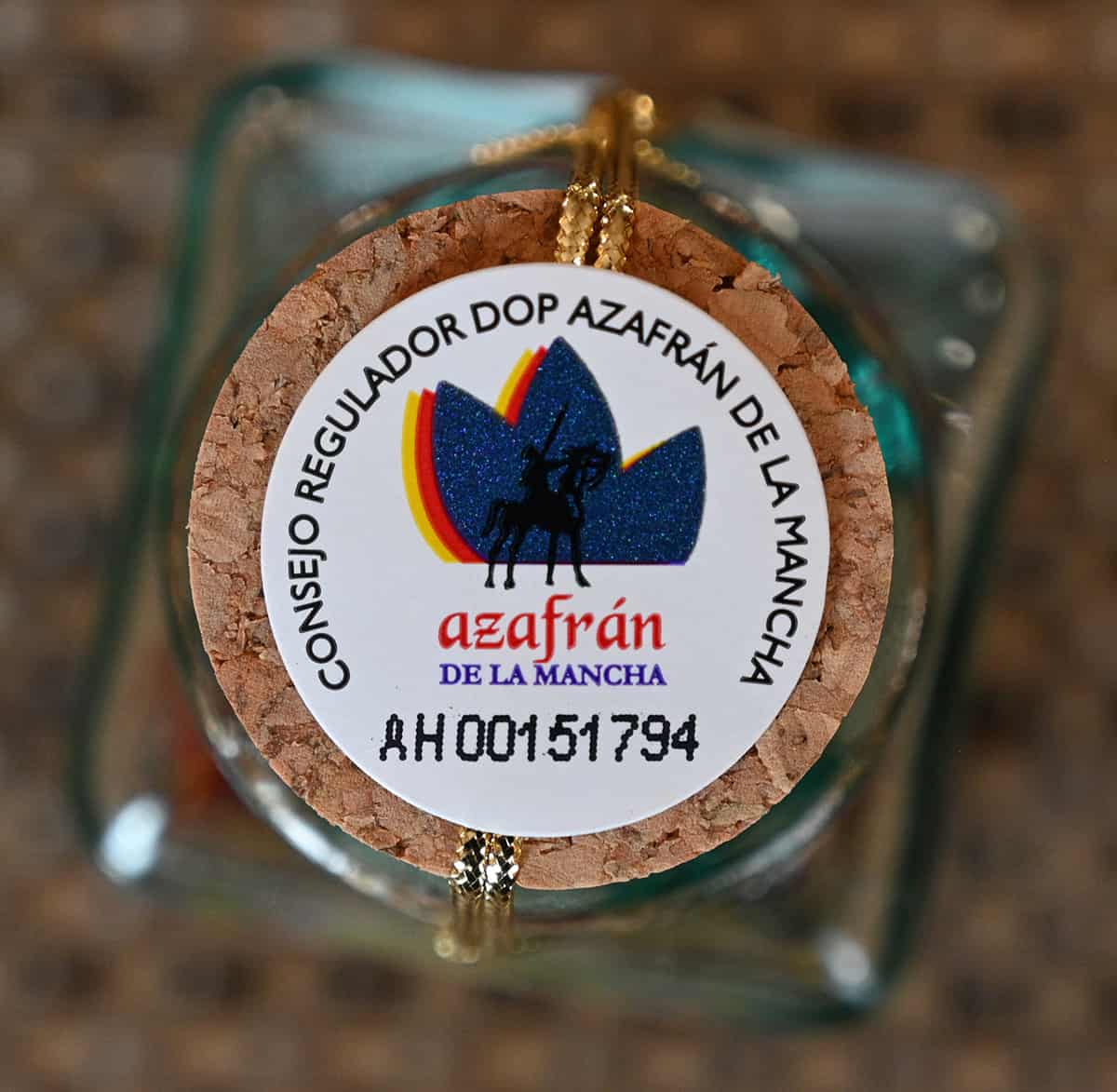 Nutrition
Calories
There aren't any nutrition facts on the packaging for the saffron. I'm guessing this is because saffron is so low in calories, there are only two calories in a teaspoon and zero grams of fat.
Ingredients
There's only one ingredient listed and that is La Mancha Certified 100% Saffron!


What makes saffron so healthy?
I'm not a medical expert but I did some research on why saffron is said to be one of the healthiest spices. It's loaded with antioxidants which is great for inflammation and preventing cancer. It is also known to boost mood and aid in weight loss.
However, to meaningfully benefit from any health benefits you need to be consuming 30 milligrams a day. Which most people aren't going to do considering a few threads add so much flavor to a meal. Also, high amounts (about five grams) can be toxic and should be avoided by pregnant people.
Scoring
Taste: 8/10
The saffron was delicious in rice, but the flavor wasn't noticeable sprinkled on the ice cream. That was probably our fault as it seems like you need to take the proper steps to unlock the flavor before using the saffron in your food.
Cost: 9/10
Convenience: 10/10
Nutrition: 10/10
Overall
Give it a try!
If you're someone who likes to cook and be a bit adventurous with your spices I definitely recommend picking up this unique, luxury item from Costco. It's fun to look at all the different recipes you can use saffron in.
Do you cook with saffron? What do you think of it?
---
Please note that this review was not paid for or sponsored by any third party. This product was purchased by Costcuisine for the purpose of producing this review. The opinions in this review are strictly those of Costcuisine. Costcuisine is not affiliated with Costco or any of its suppliers. In the event that Costcuisine receives compensation for a post from the manufacturer of a product or some other third party, the arrangement will be clearly disclosed (including where the manufacturer of a product provides Costcuisine with a free sample of the product).