You only need to add water to this pancake mix and it actually tastes good!
Please note that this review was not paid for or sponsored by any third party. I purchased this product with my own money and the opinions in this review are strictly my own. I am not affiliated with Costco or any of its suppliers. I am just a fan of the company. I write these reviews to help my fellow shoppers.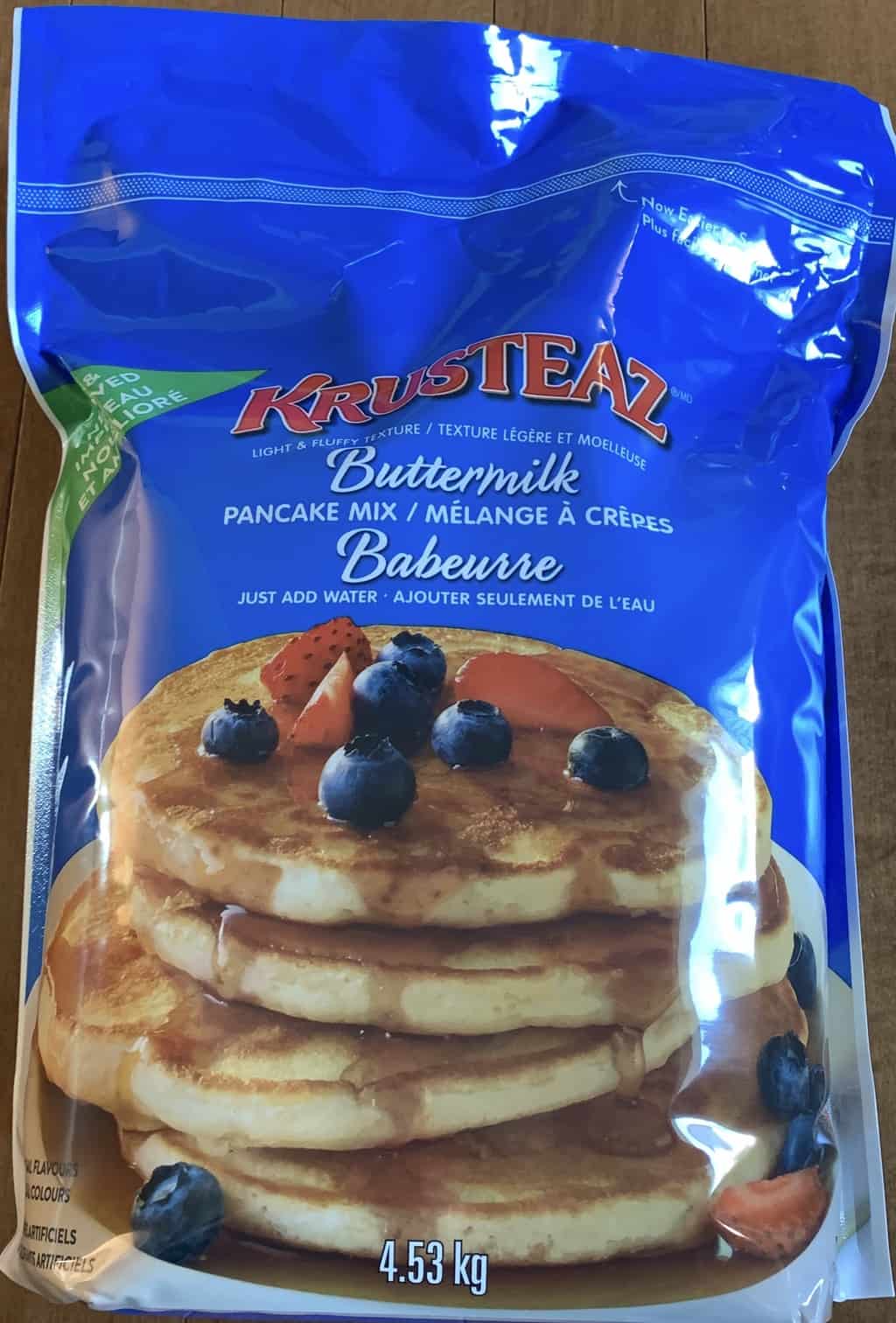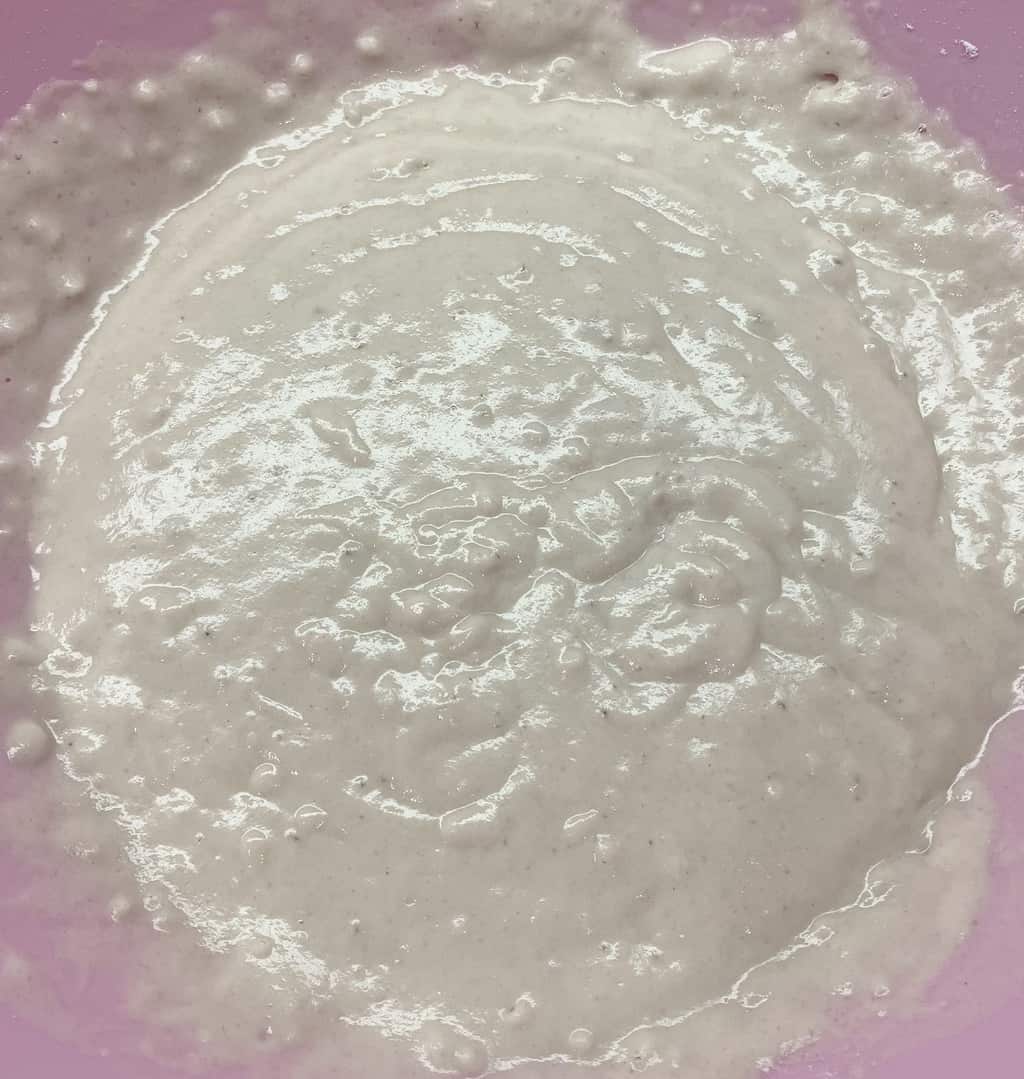 I'm always very skeptical about pancake mixes that only require adding water. I can't imagine how a pancake mix can taste good without added eggs and milk so I usually either make pancake mix from scratch or I buy pancake mix that requires an added egg and milk. I decided to try the Costco Krusteaz Buttermilk Pancake Mix to see if this mix could change my mind about pancake mixes that only require water.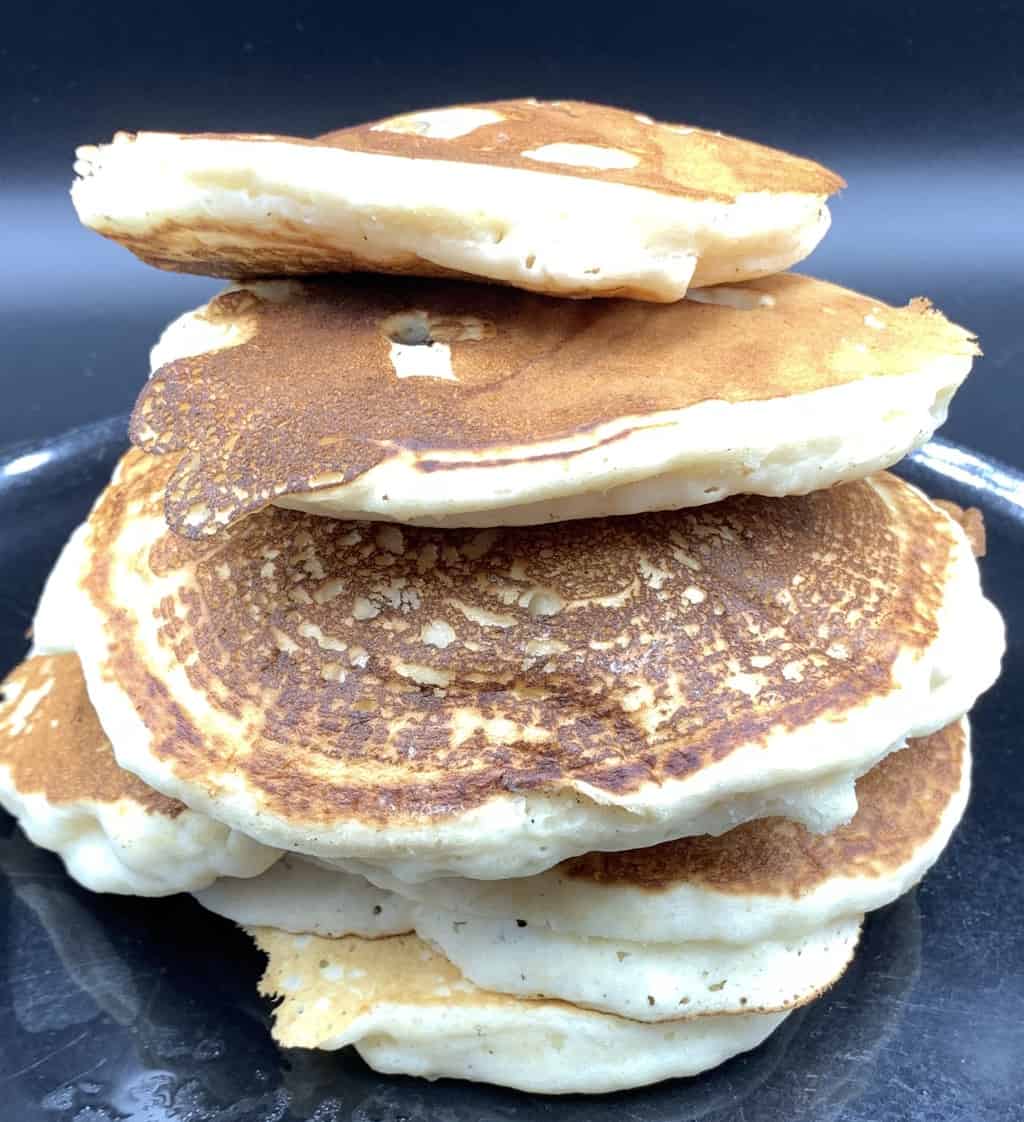 TasteI actually was pleasantly surprised at how these pancakes turned out. The texture was thick and fluffy soft on the inside, golden brown with the slightest crispness on the outside. They tasted delicious as well, rich in buttermilk flavor but not overly sweet or heavy. I prefer my pancakes with good old Kirkland Signature Maple Syrup and butter but you could slather Costco Kirkland Hazelnut Spread on top of these, jam or even eat with peanut butter.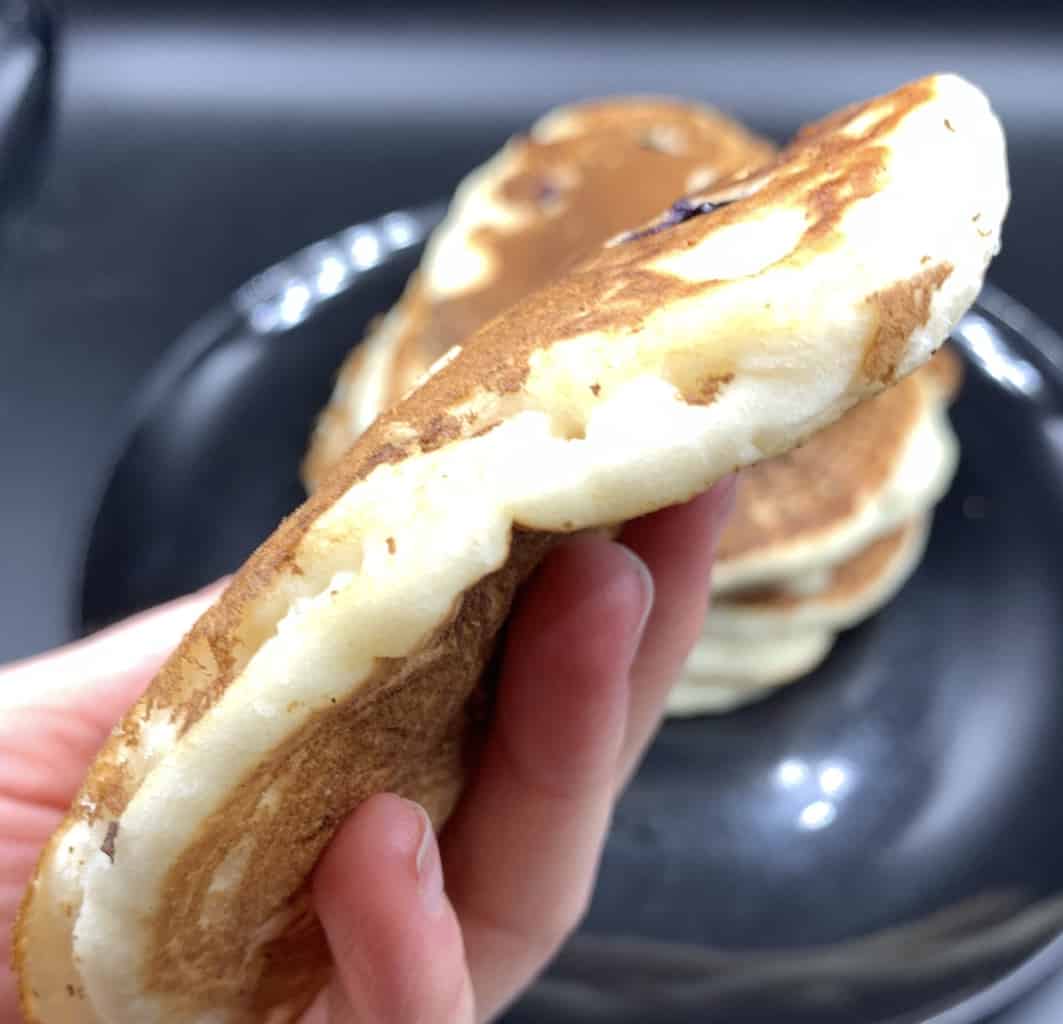 Cost
This huge 4.53 kg bag of pancake mix was very reasonable, $8.99 Canadian. That's a ton of pancakes or waffles for not a lot of money!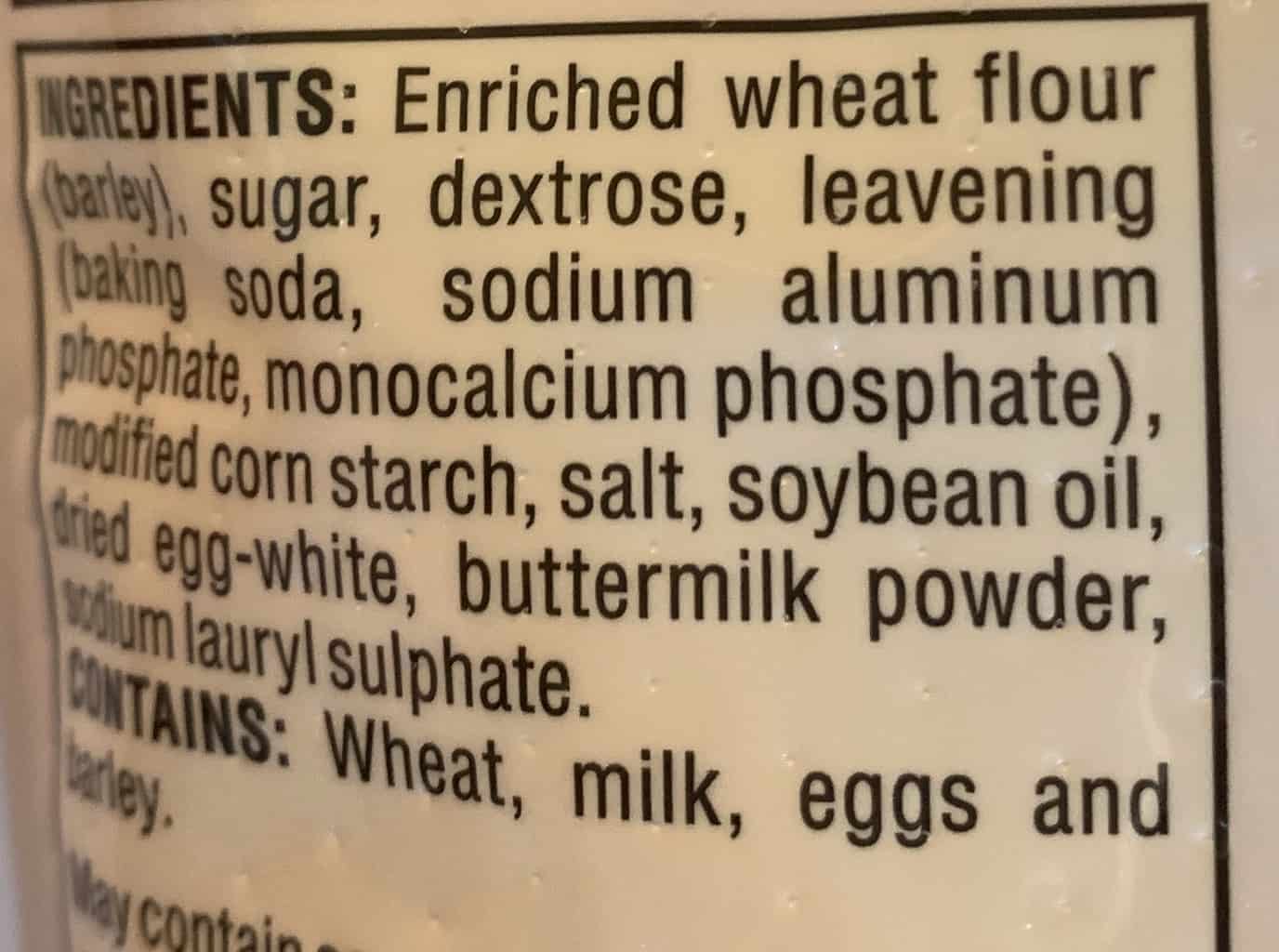 Convenience
These are ridiculously easy to whip up. All I had to do was add water and to complete the pancake mix and then of course cook the pancakes! This is a huge bag and the best before date is almost a year from the date I purchased the mix. I keep the bag in my basement where it's dry and cool because we only eat pancakes ever so often. I could see this mix being perfect for those that have to cook up a bunch of pancakes for an event.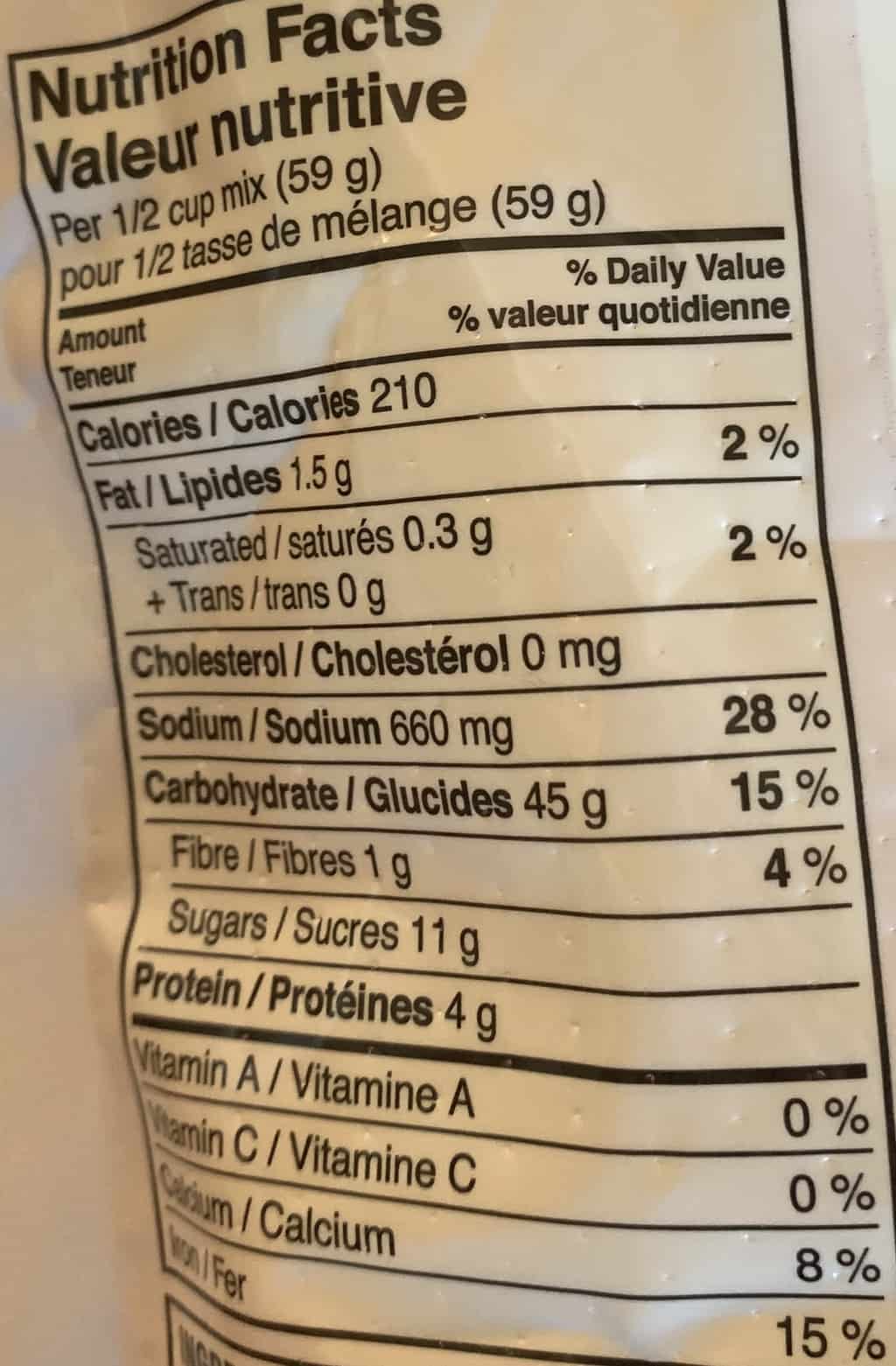 Nutrition
1/2 cup of mix is 210 calories, one and a half grams of fat, 660 mg of sodium, 45 grams of carbohydrates, 11 grams of sugar, four grams of protein and one gram of fibre. I was very surprised at both the sugar and the salt because you don't really taste the pancakes being very salty or sweet. If you're on a low carb diet you may want to consider eating less of these pancakes during brunch or skipping them.
We don't eat pancakes that often so I doubt I'll be buying another bag of this pancake mix anytime soon but if I had to make pancakes for a kids class or for a work breakfast I would definitely consider buying this super easy, tasty, mix.
Taste: 8/10
Cost: 9.5/10
Convenience: 9/10
Nutrition: 4/10
Do you make pancakes from scratch or do you use mix? Have you tried this mix? What did you think?