My review on the Costco Kodiak Cake Mix that has been featured on Shark Tank
Please note that this review was not paid for or sponsored by any third party. The opinions in this review are strictly my own. I am not affiliated with Costco or any of its suppliers. I am just a fan of the company. I write these honest reviews to help my fellow shoppers.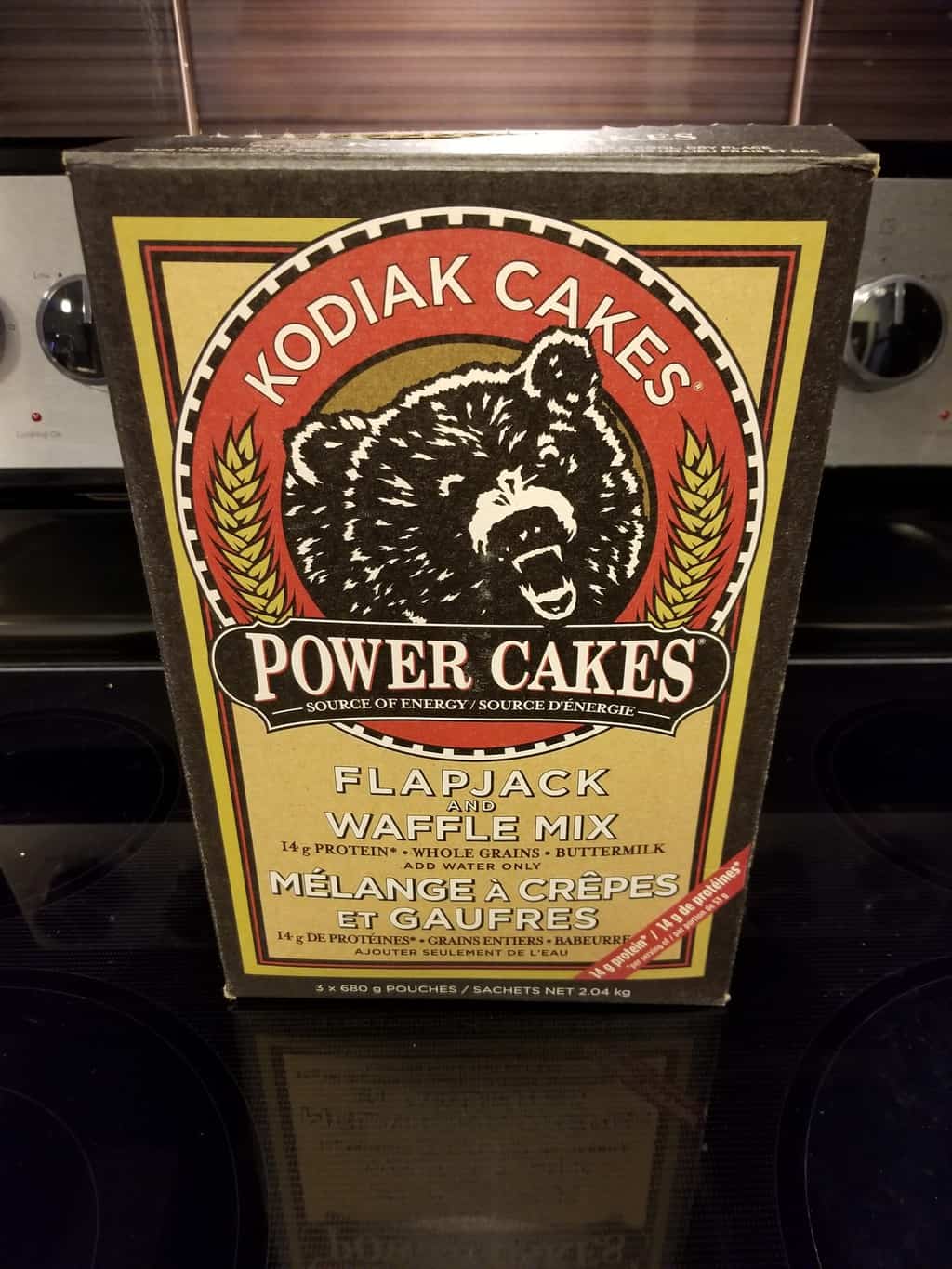 Sean LOVES pancakes and waffles. I always have to make a double batch for the two of us because he can easily eat 8-10 pancakes (plus bacon). Have you seen the movie Uncle Buck? If not you must watch it, it's great. In one part Uncle Buck makes a HUMONGOUS pancake and I feel like that's what I need to master.
I was drawn to Kodiak Cakes at Costco after I watched the ABC show Shark Tank. We love watching it. This pancake mix is marketed as being a healthy, protein packed option for pancake lovers. I find that high protein items are very popular right now (Greek yogourt, protein bars, protein cereal,protein powder).
The Kodiak Cakes box is HUGE. It comes with 3 big bags full of mix so if you make pancakes twice a year or once a month it might take you awhile to get through it. I purchased it for $15.99 which is definitely more than I pay for other pancake mixes. The box has 3 recipes you can use to make pancakes or waffles. #1 is just with mix and water, #2 is with mix and milk to replace the water, and #3 is with an egg and milk to replace the water. I made method #1 with just mix and water and also I made method #3 with one egg and milk to replace the water. Option 3 has more protein due to the additional protein from the egg and milk but this option will also have higher calories and fat.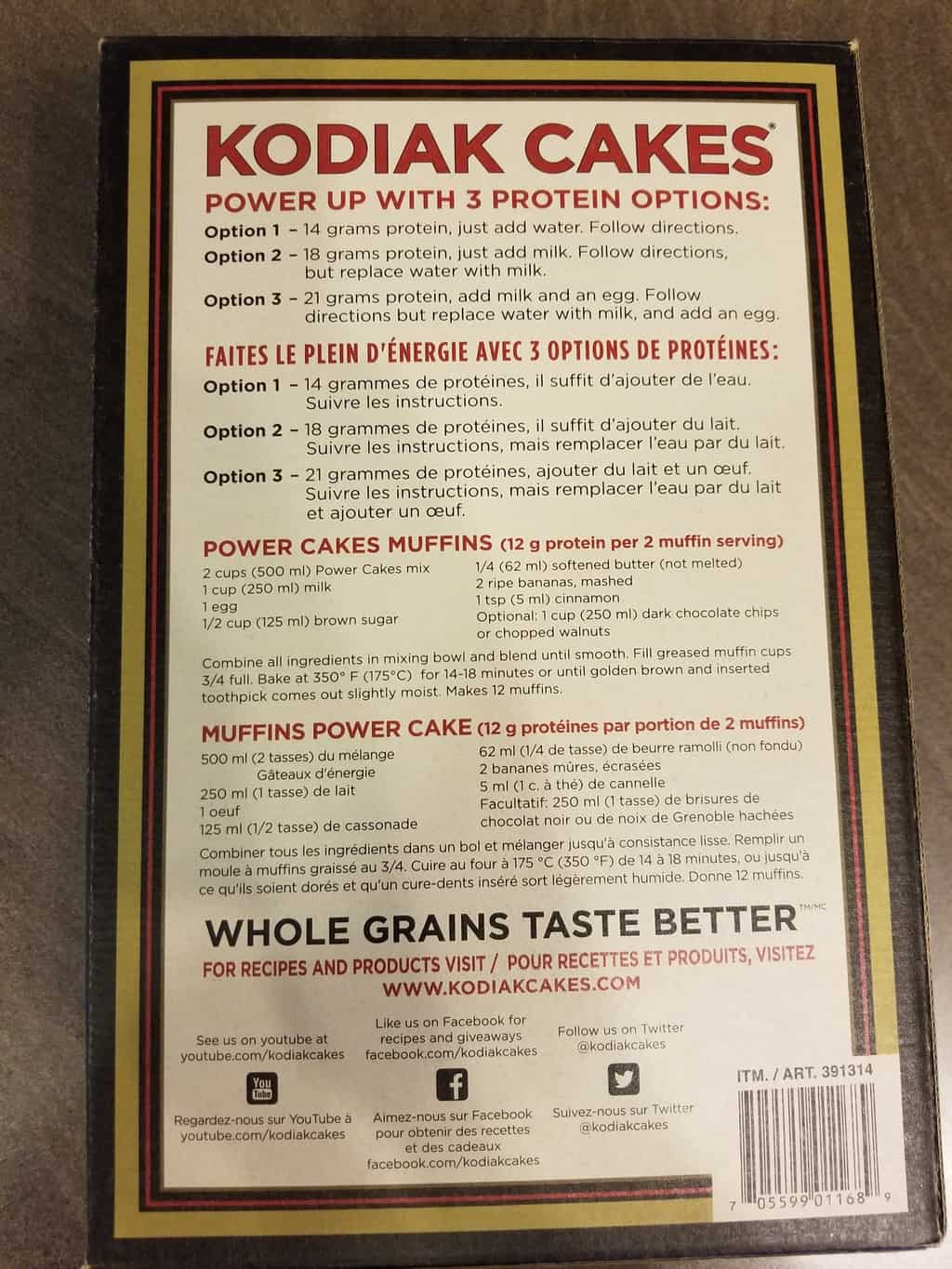 If you just use mix and water the nutrition for 3 pancakes is really quite good, 190 calories, 14 grams of protein, lots of fibre, low fat, low sugar. The only thing is the sodium content is a little high if you're watching your sodium intake.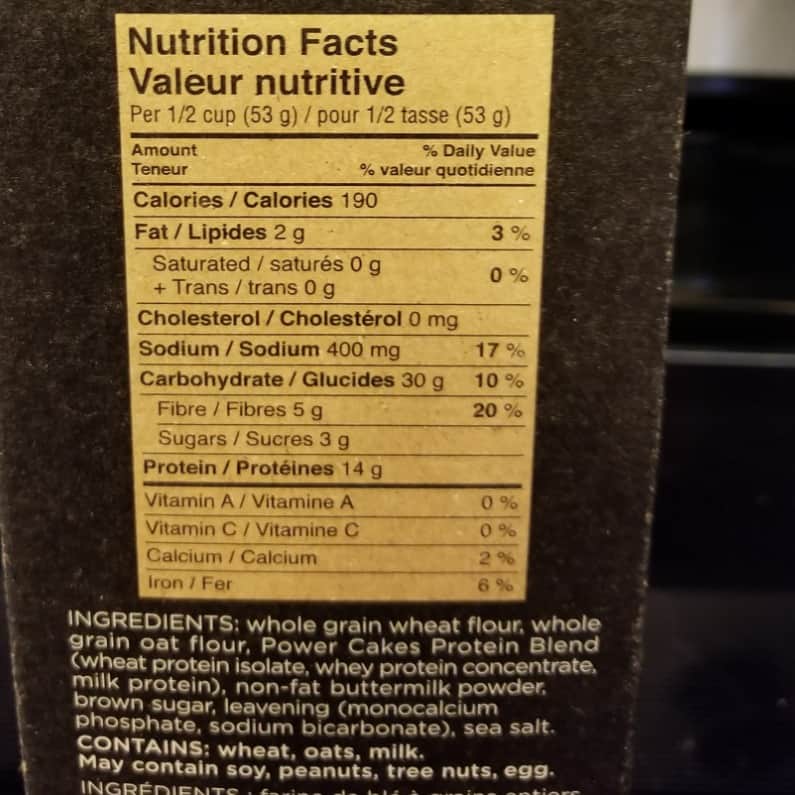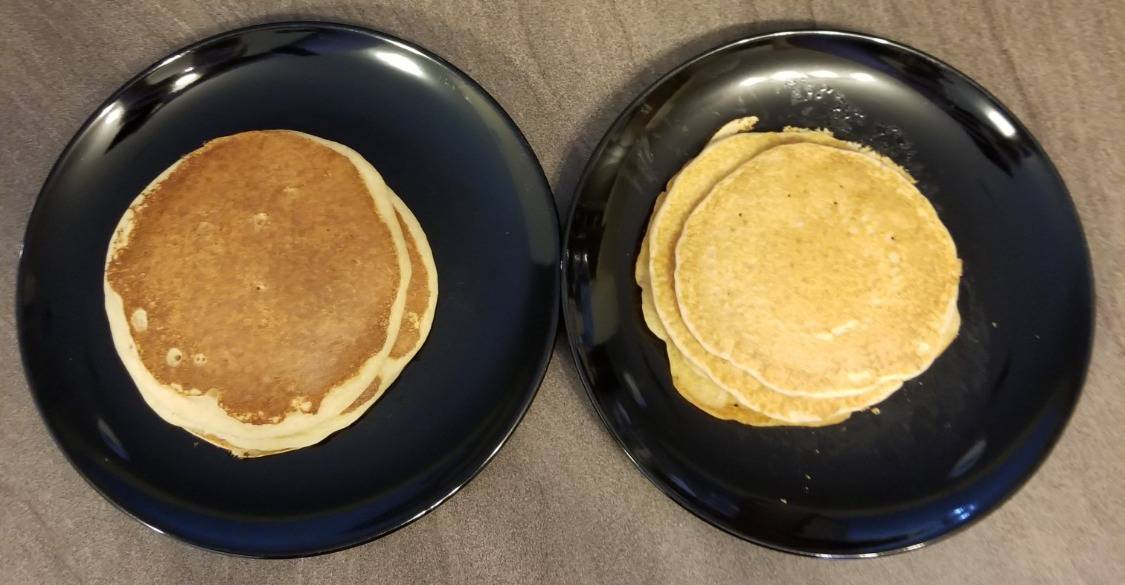 There's a noticeable difference between using egg and milk and just using water and mix.

Basically if you're looking for fluffy, flavorful, thick pancakes you need to add the milk and egg. If you're buying this simply to be a healthy option you can just use water and mix but you will not get pancakes with as much flavor or as thick. They still do taste okay with using just water and mix and taste even better with egg and milk. If I was someone watching my weight who wanted to still regularly eat pancakes I would buy these. To keep it extra healthy I think these would taste great with a low sugar jam or Greek yogourt, honey and fresh berries.
Kodiak cakes does a great job of offering a higher protein pancake using whole grains. Considering all factors including the cost, I myself will not be repurchasing these. The box is huge and when I have pancakes once or twice a month I like them to be fluffy, thick and flavorful. I also like to eat them with syrup, butter, bacon, hazelnut spread, coconut syrup and mac nuts.
Nutrition: 8/10 (slightly high sodium, low fat, high protein, low calorie if made with just mix and water)
Taste: 6.5/10 (I prefer them with the egg and milk and even then I crave diner style pancakes)
Convenience: 9.5/10 (super easy to make)
Cost: 7/10 (It is a HUGE box but definitely costs more than other pancake mixes)
Have you tried Kodiak cakes? What did you think? Have you made muffins or waffles with the mix? What do you put on your pancakes?