Is there such a thing as a healthy pancake? The Costco Kodiak Power Cakes Mix promises a more nutritious pancake with the benefits of more protein and whole grains. At this point, you're probably wondering if it's possible to have healthier pancakes without sacrificing taste. How does this Kodiak pancake mix compare to your favorite pancake mix when it comes to fluffiness and flavor?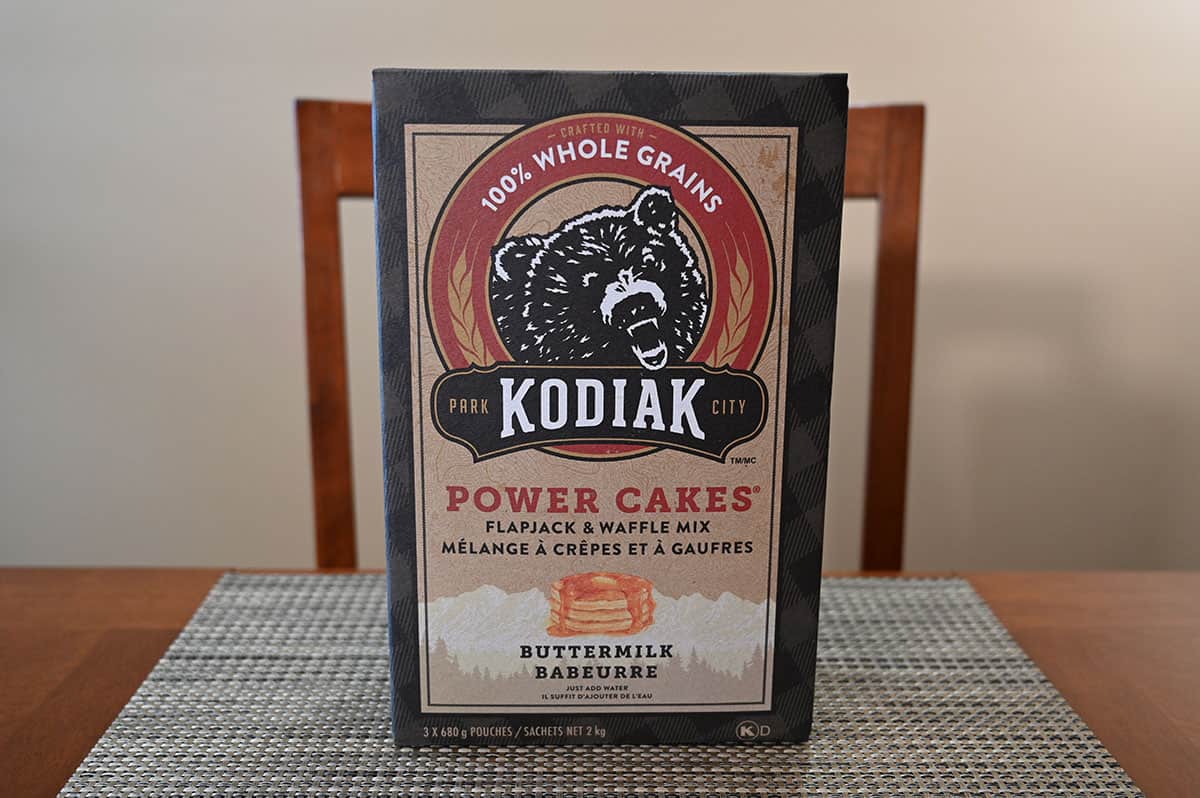 My husband is a huge fan of pancakes or waffles. He can easily eat a giant stack and I make what should be enough for a family of four for just the two of us. I try to eat somewhat nutritious foods so the whole-grain Kodiak Power Cakes mix from Costco is something I'm interested in trying and reviewing.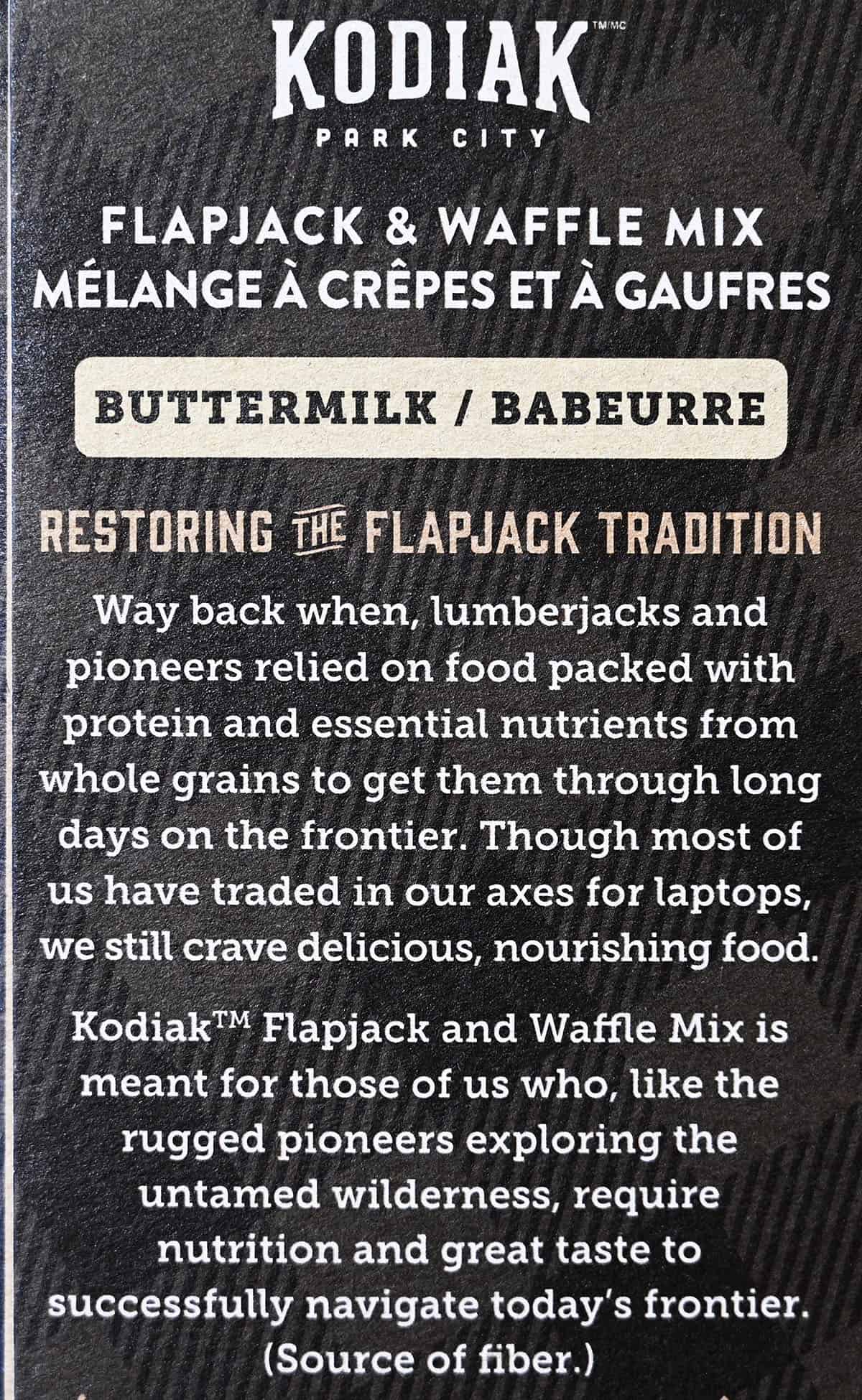 Other similar breakfast-type products from Costco are the Hartybake Maple Belgian Waffles, Kirkland Signature Maple Syrup, Krusteaz Buttermilk Pancake Mix, Smokey River Meat Company Turkey Breakfast Sausage, Belgian Boys Traditional Crepes, Crepini Egg Thins, LeMarie Patisserie Mini Crepes, Spudlers Breakfast Hash and La Boulangere Chocolate Hazelnut Filled Crepes.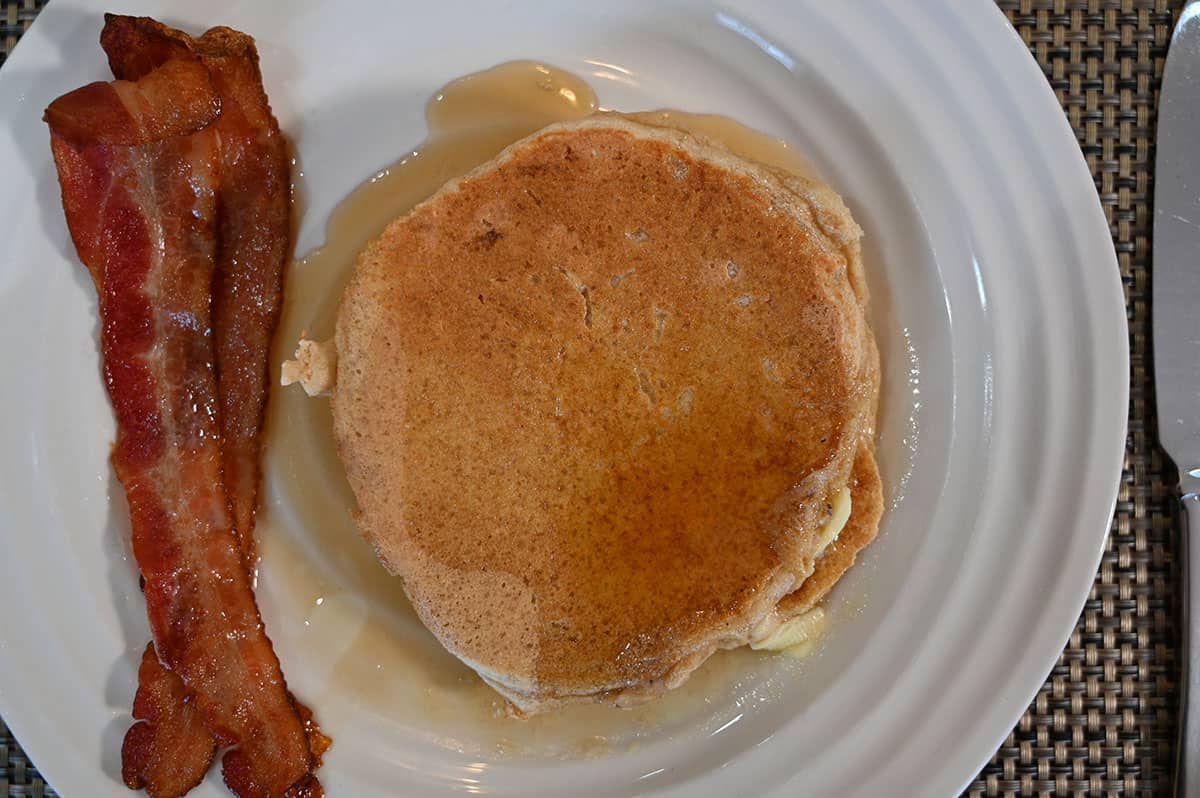 Location in Store
These are located in the aisle with the other pancake mix, jams and syrup. In my Costco, this is in an aisle near the front of the store. The item number is 391394.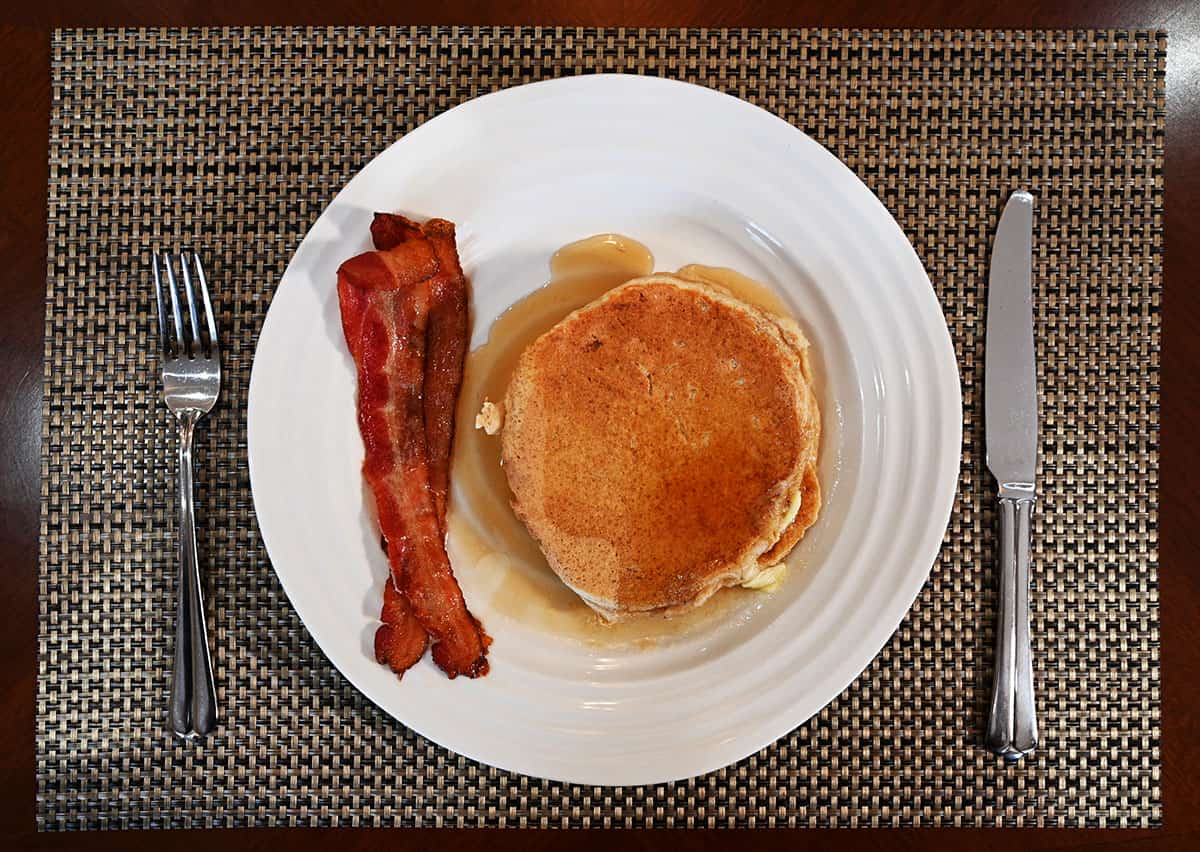 Taste
I made the Kodiak mix and the Krusteaz Buttermilk Pancake Mix this past weekend so we could compare the two. At first bite, you notice the whole-grain flavor in the Kodiak mix. If you're used to whole-grain products you'll probably enjoy the flavor or not mind it. However, if you like restaurant-style, traditional pancakes using refined flour, you might find the flavor displeasing.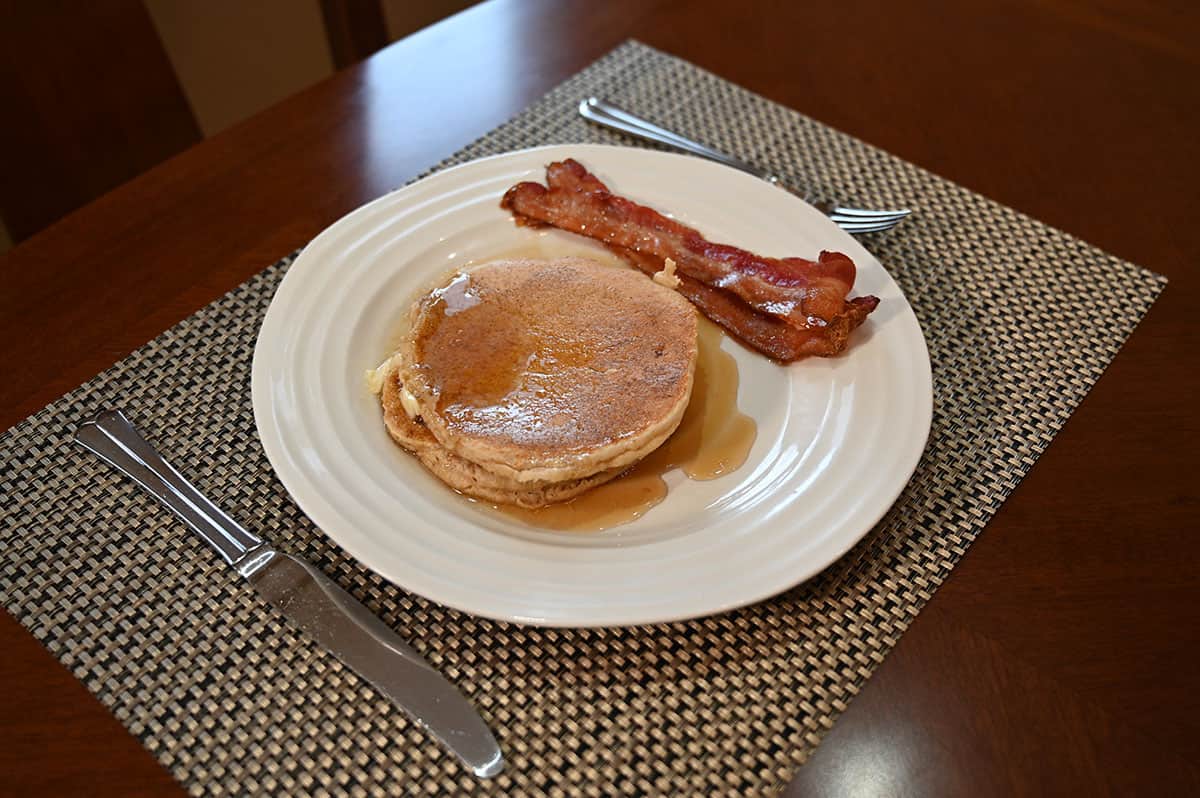 There are three different ways to prepare the Kodiak cakes, you can make them with just mix and water or replace the water with milk or thirdly replace the water with milk and add an egg. Replacing the water with milk and adding an egg to your batter increases the amount of protein and also makes a bit heartier, richer, fluffier pancake.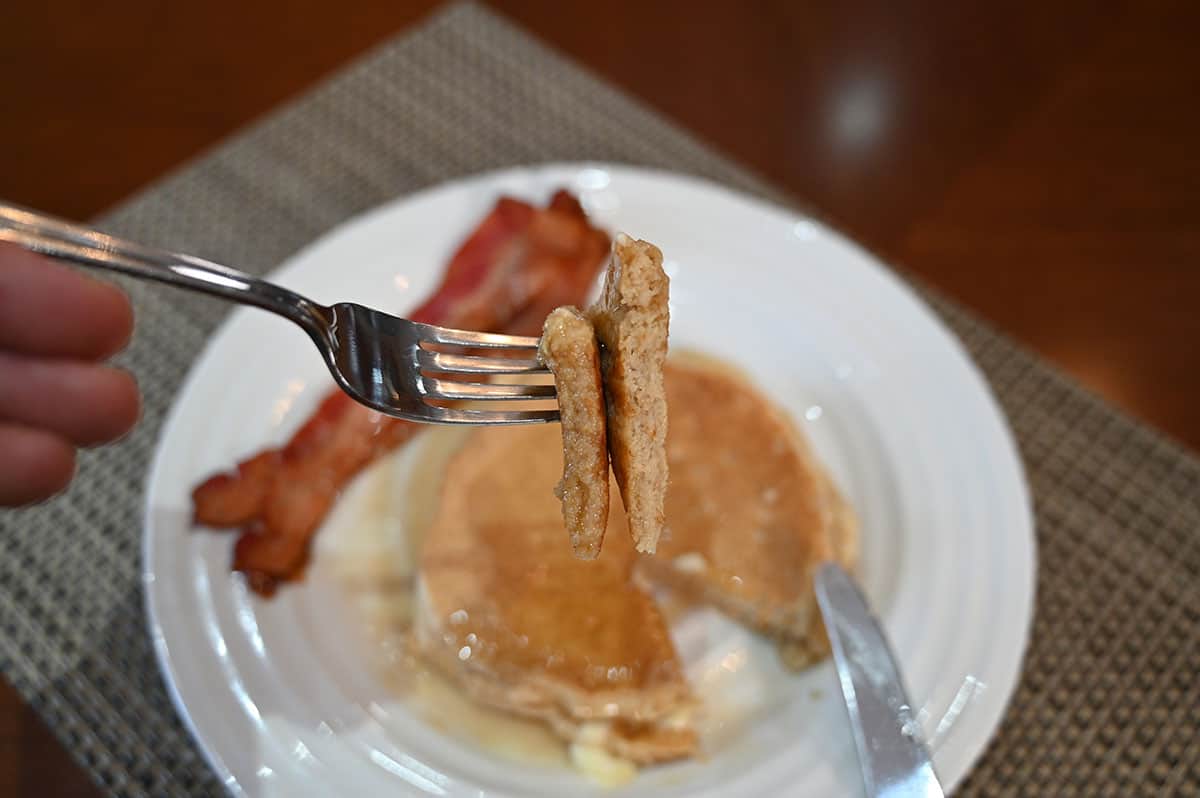 The Kodiak mix makes decently thick and tasty pancakes when you either just replace the water with milk or add an egg and replace the water with milk. If you use just water and mix I find the pancakes a little thin for my liking, they still taste okay with just water and mix but they taste much better with the water replaced. I used non-dairy milk and they turned out great.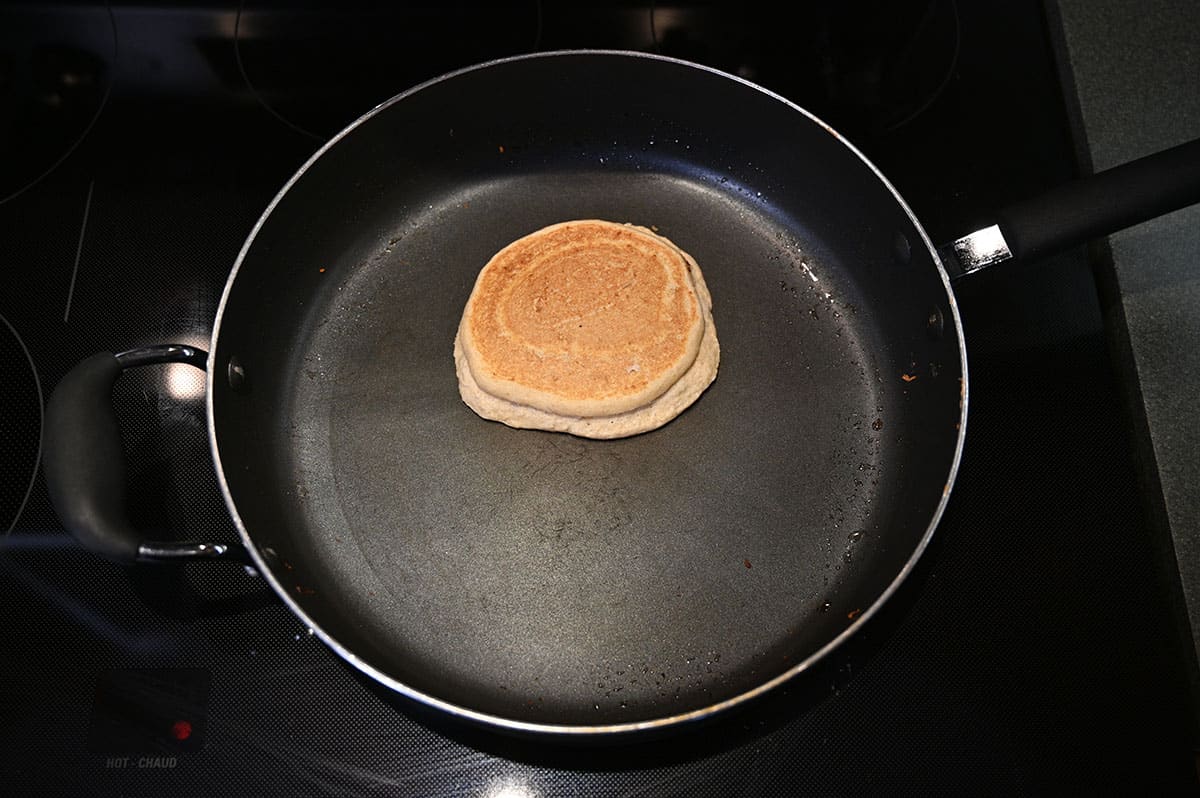 They definitely need some sort of topping though. One suggestion is a smear of nut butter and banana to keep it nutritious. I'll be honest, when I taste the Kodiak Power Cakes and compare them to Krusteaz Buttermilk Pancakes that I made I prefer the Krusteaz flavor. I also like how fluffy the Krusteaz ones are but I choose to eat the Kodiak Power Cakes for the nutrition!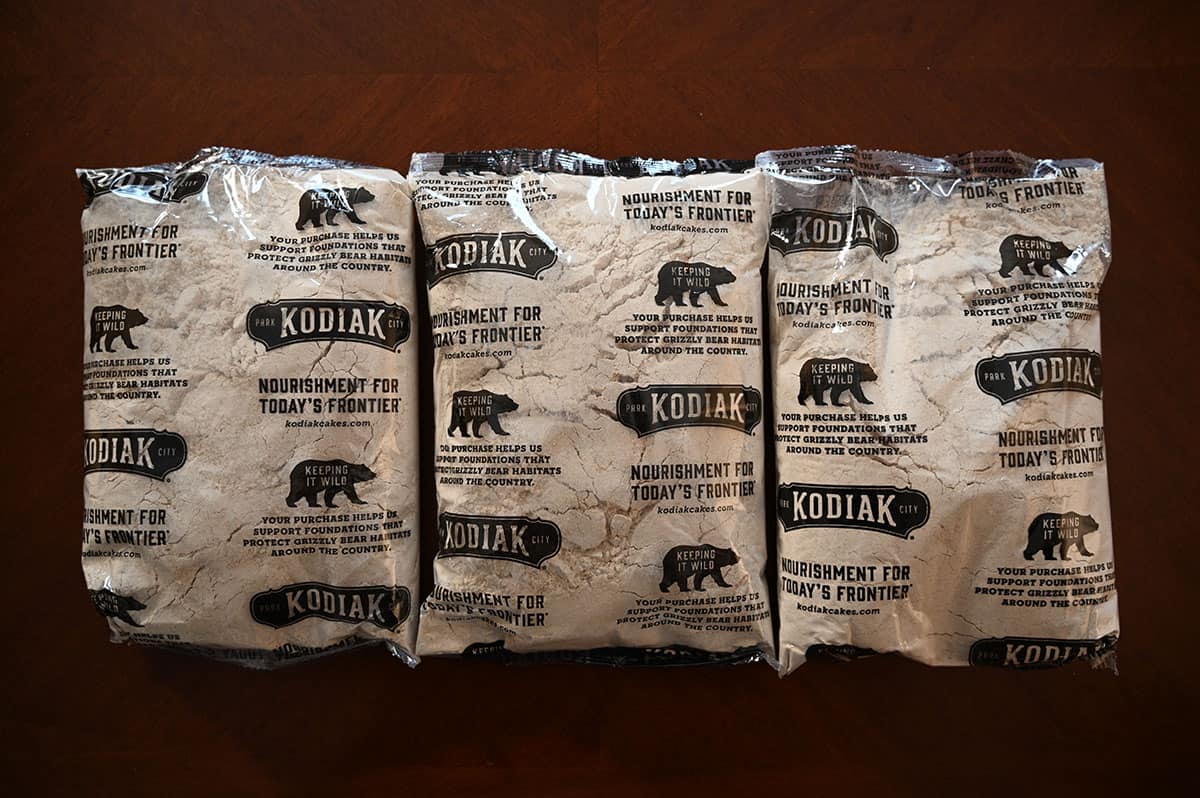 Cost
The two-kilogram box costs $16.99 Canadian at Costco and contains three 680-gram bags in the box. Fun fact, the price has only gone up one dollar since 2018 when it was $15.99 at Costco.

I don't think the price is too expensive considering they're marketed as a healthier, whole-grain, protein-packed pancake mix and the box comes with quite a bit of mix.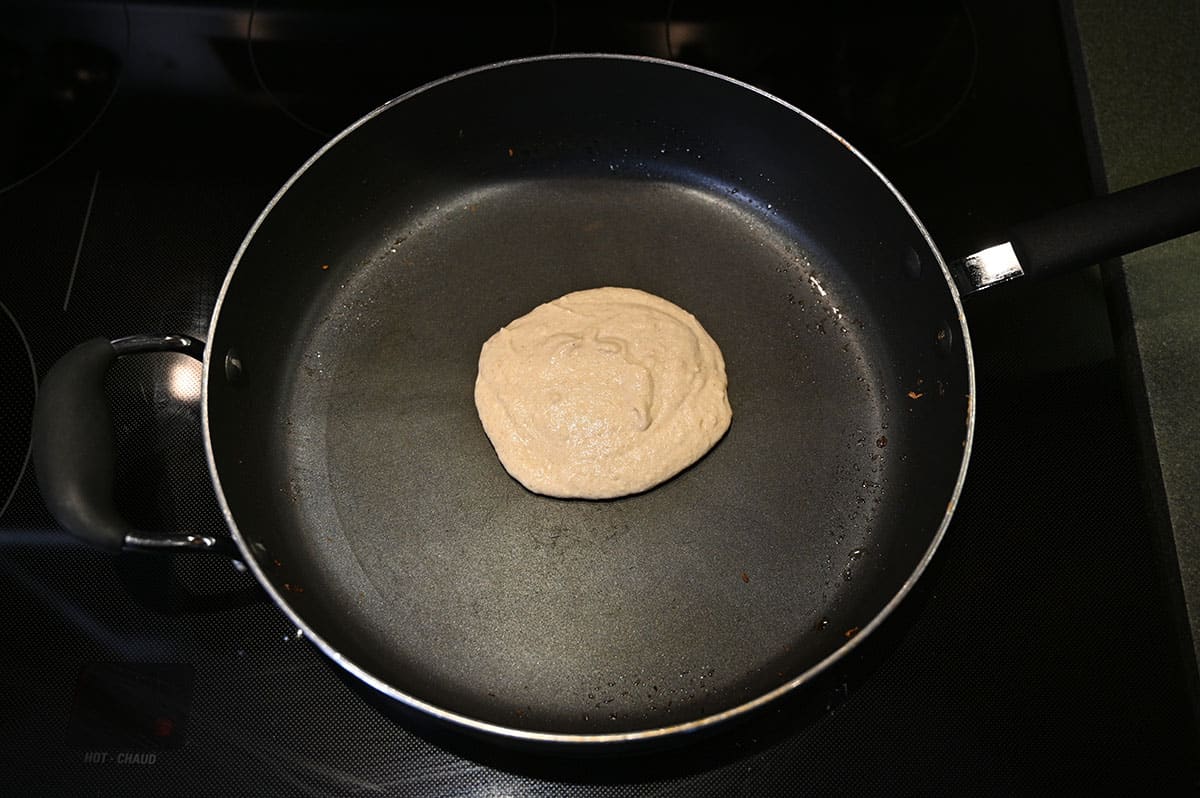 Convenience
The box comes with three 680-gram bags that aren't resealable. Once I open a bag I use an elastic band to store the open bag of mix. The best-before date is about ten months from when I purchased the mix.

The nice thing about the Costco Kodiak Power Cakes mix is that you can make more than just make pancakes with the mix! There is a recipe for chocolate chip cookies and blueberry grunt on the box and the website has even more recipes.

I have a few topping ideas for the Kodiak Power Cakes! Greek yogurt and fresh berries, almond butter and sauteed apples or peanut butter and banana.

Nutrition
Calories
1/4 cup of mix contains 110 calories, one gram of fat, 18 grams of carbohydrates, two grams of fibre, two grams of sugar, eight grams of protein and 220 milligrams of sodium. If you replace the water with milk the protein per 1/4 cup goes up to 11 grams and if you add an egg it increases to 14 grams!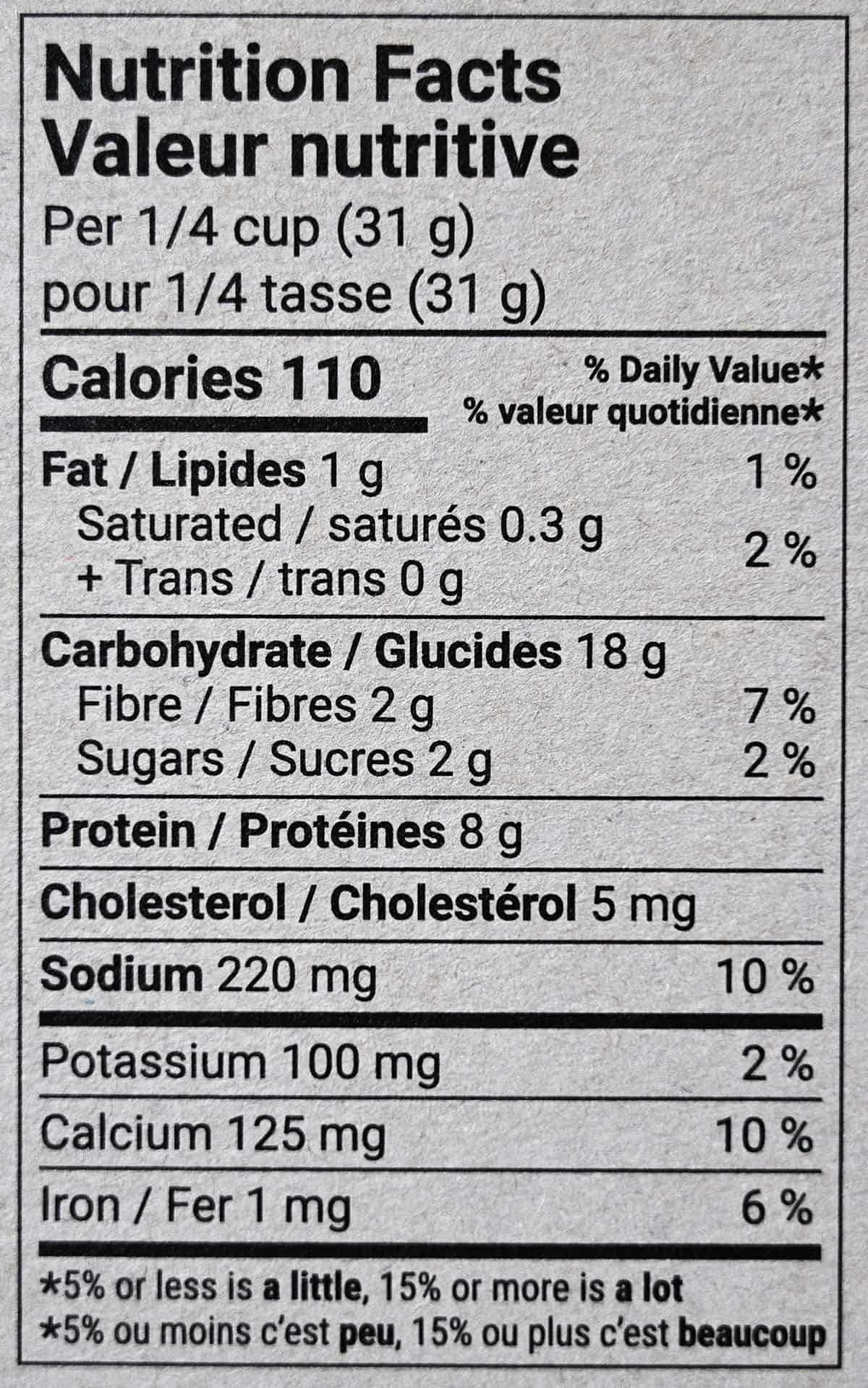 Ingredients
The ingredients list is pretty impressive! Whole grain whole wheat flour is the first ingredient followed by protein. There is sugar in the mix, brown sugar which I find just a tad disappointing because I think it could easily be omitted.
These are not gluten-free or dairy-free. They contain milk, oats and wheat and also may contain egg, tree nuts and soy.

Scoring
Taste: 7/10
Cost: 8/10
Convenience: 5/10
Nutrition: 7/10
Overall
Must buy.
Kodiak does a great job of offering a higher protein pancake using whole grains. Considering all factors including the cost, I myself will not be repurchasing these.
Have you tried these Kodiak Cakes Power Cakes before? What do you think of them?
---
Please note that this review was not paid for or sponsored by any third party. This product was purchased by Costcuisine for the purpose of producing this review. The opinions in this review are strictly those of Costcuisine. Costcuisine is not affiliated with Costco or any of its suppliers. In the event that Costcuisine receives compensation for a post from the manufacturer of a product or some other third party, the arrangement will be clearly disclosed (including where the manufacturer of a product provides Costcuisine with a free sample of the product).