In the mood for waffles without the work of making them? The Hearty Bake Waffles are convenient individually wrapped, ready-to-eat Belgian waffles available at Costco. Can a pre-made, packaged waffle taste anywhere near as good as homemade?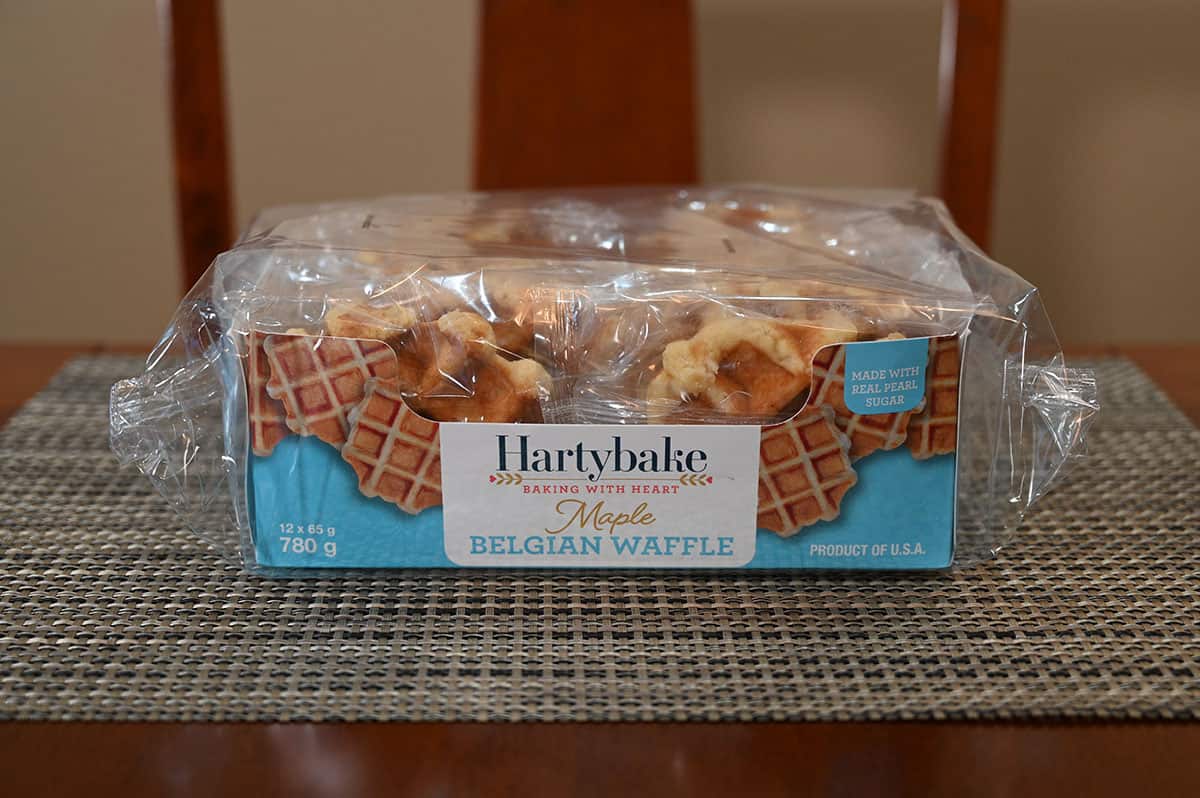 My dad makes the best waffles from scratch and luckily he invites us over often for waffle and bacon brunches (which we're always late for, sorry dad)! I love waffles so when I saw these Costco Hartybake Waffles I knew I wanted to try them and review them here.
Other breakfast and brunch products from Costco are the Kirkland Signature Maple Syrup, Kirkland Signature Granola, Krusteaz Pancake Mox, Pisti Spreadable Pistachio Cream, Belgian Boys Traditional Crepes, El Monterey Breakfast Wraps, Spudlers Breakfast Hash and the Smokey River Meat Company Turkey Breakfast Sausages.
Location in Store
You can find these waffles in the bakery section, the item number is 1657983.
Taste
I find the waffles a little on the dry side on their own regardless of whether they are cold or heated in the microwave, though heating them in the microwave helps.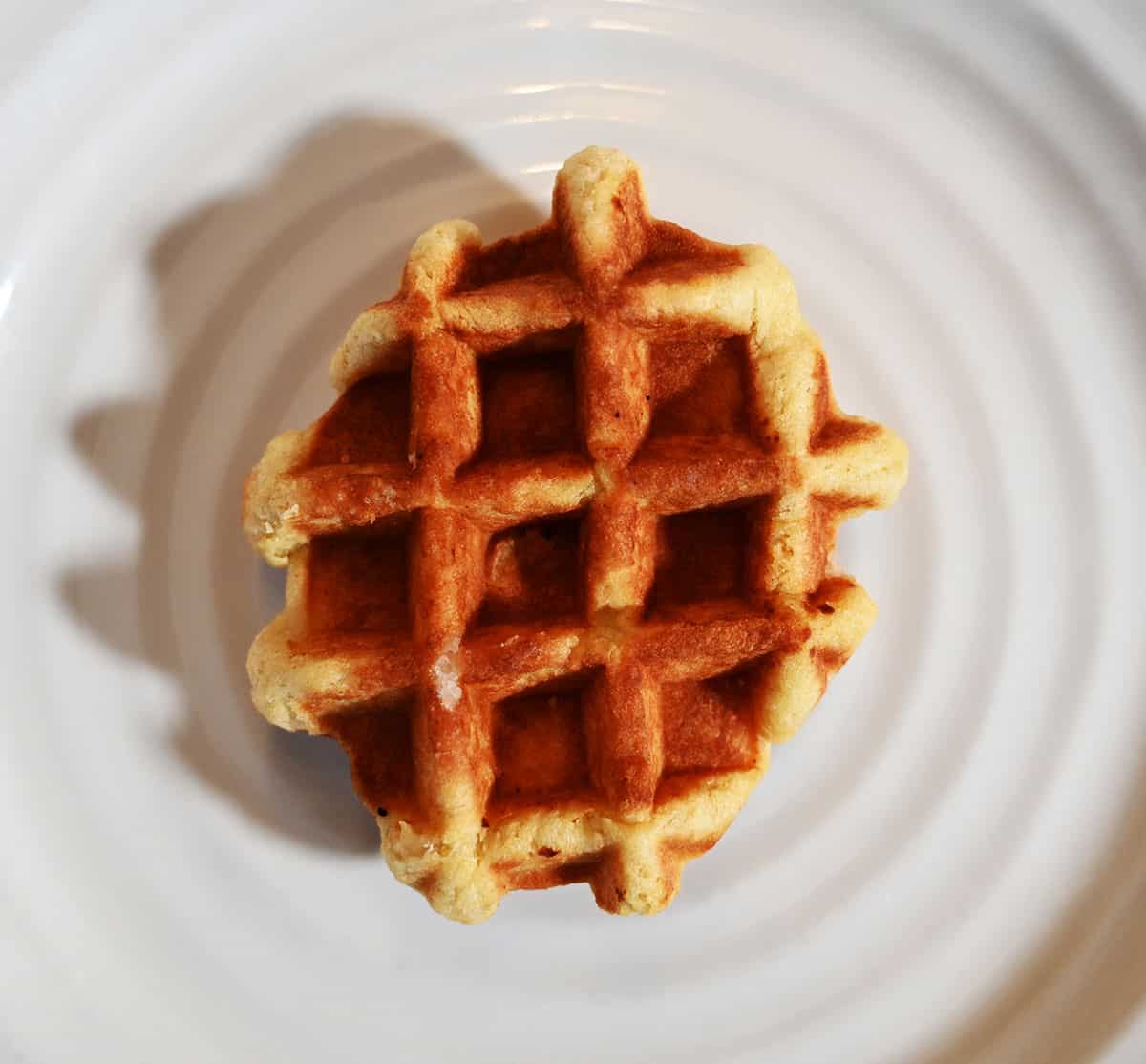 The waffles are quite sweet and have a fairly mild maple flavor. You notice the sweetness more than the maple. I also noticed a bit of texture from the pearl sugar (a bit of grittiness, but not in an unpleasant way).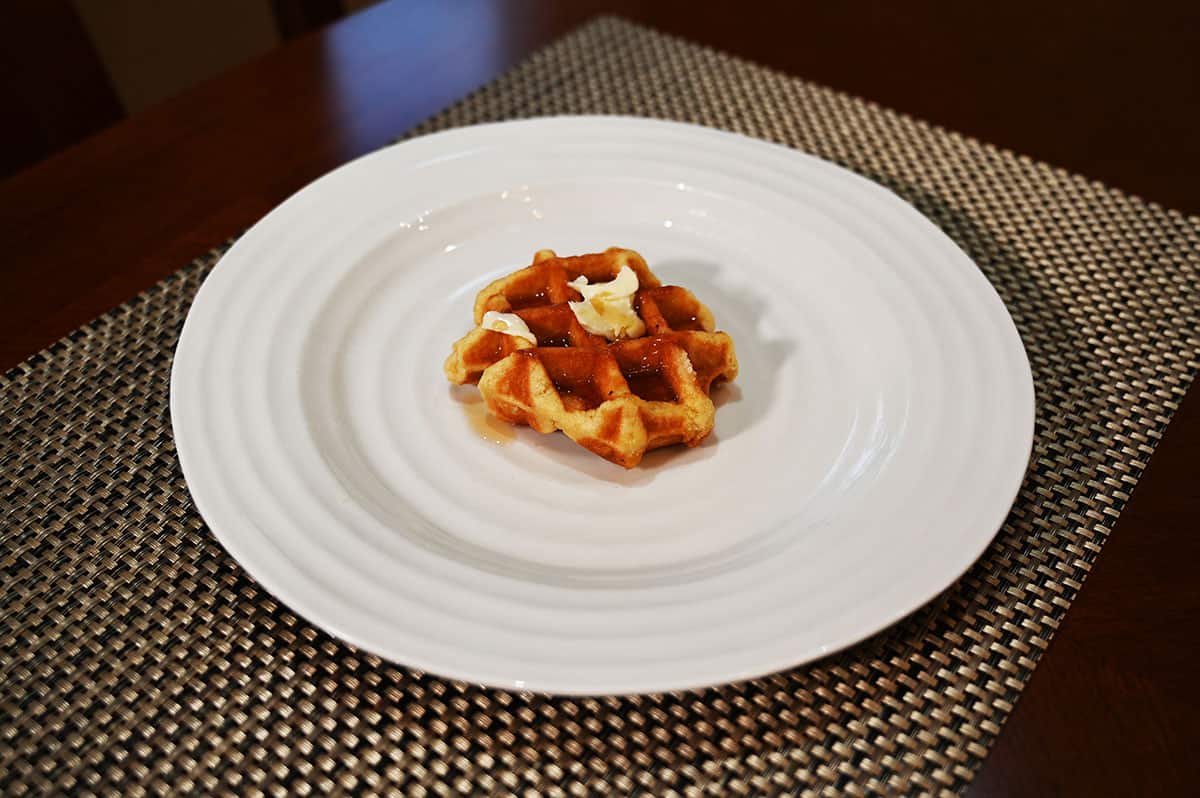 Butter and syrup help with the dryness, but I find adding both to be a bit much as the waffles are already so sweet. Having the waffle heated with butter alone is probably my favorite way to eat them, but I don't really like the artificial maple flavor.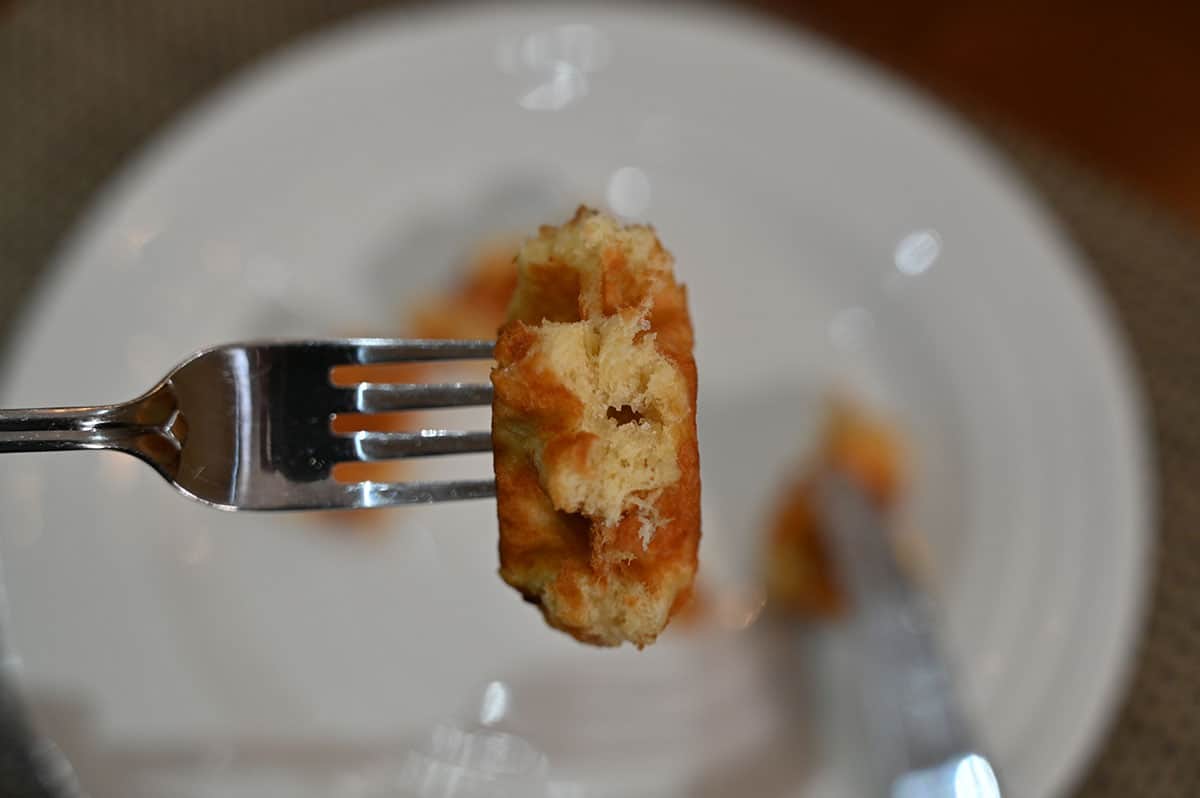 Cost
The box comes with 12 individually packaged waffles and costs $10.99 Canadian so these really aren't that cheap, especially compared to what it costs to make waffles from scratch. You're definitely paying for the convenience factor.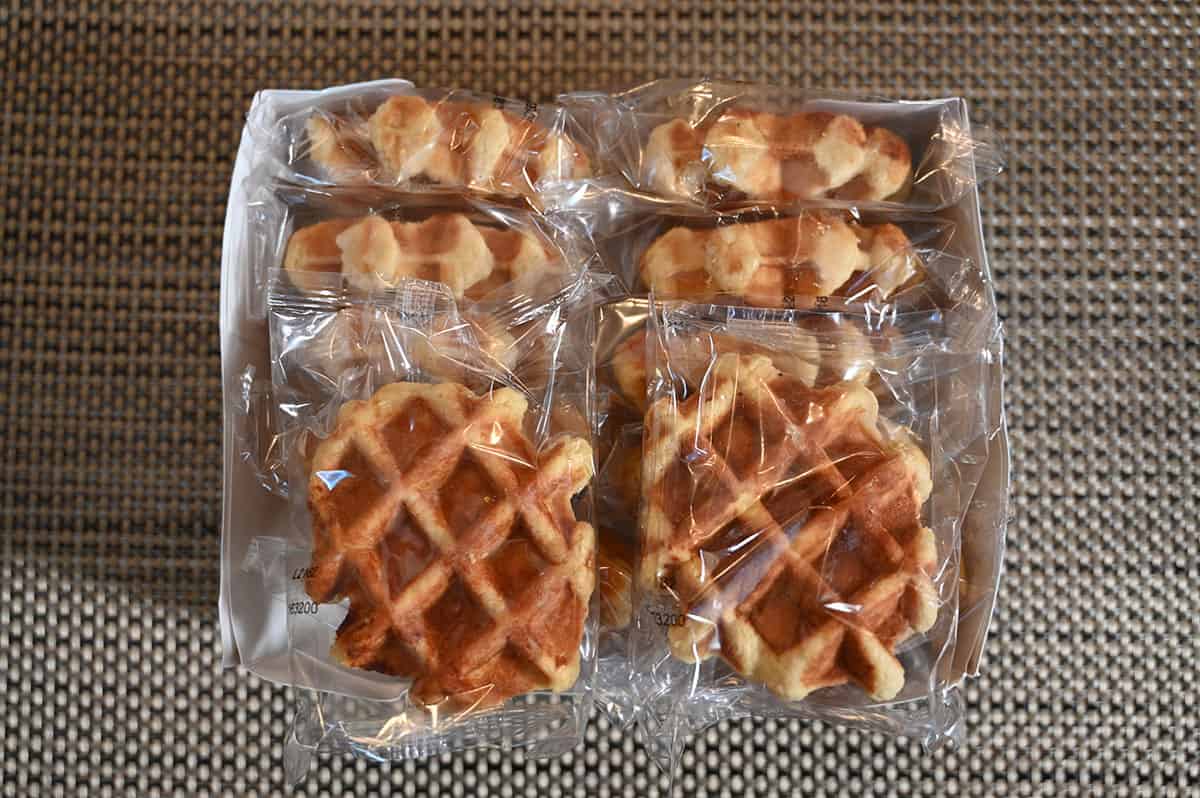 Convenience
Each waffle comes in its own plastic wrapper which makes the waffles easy to bring to school, work or wherever you may be going. The best-before date is about three weeks from the date we purchased them.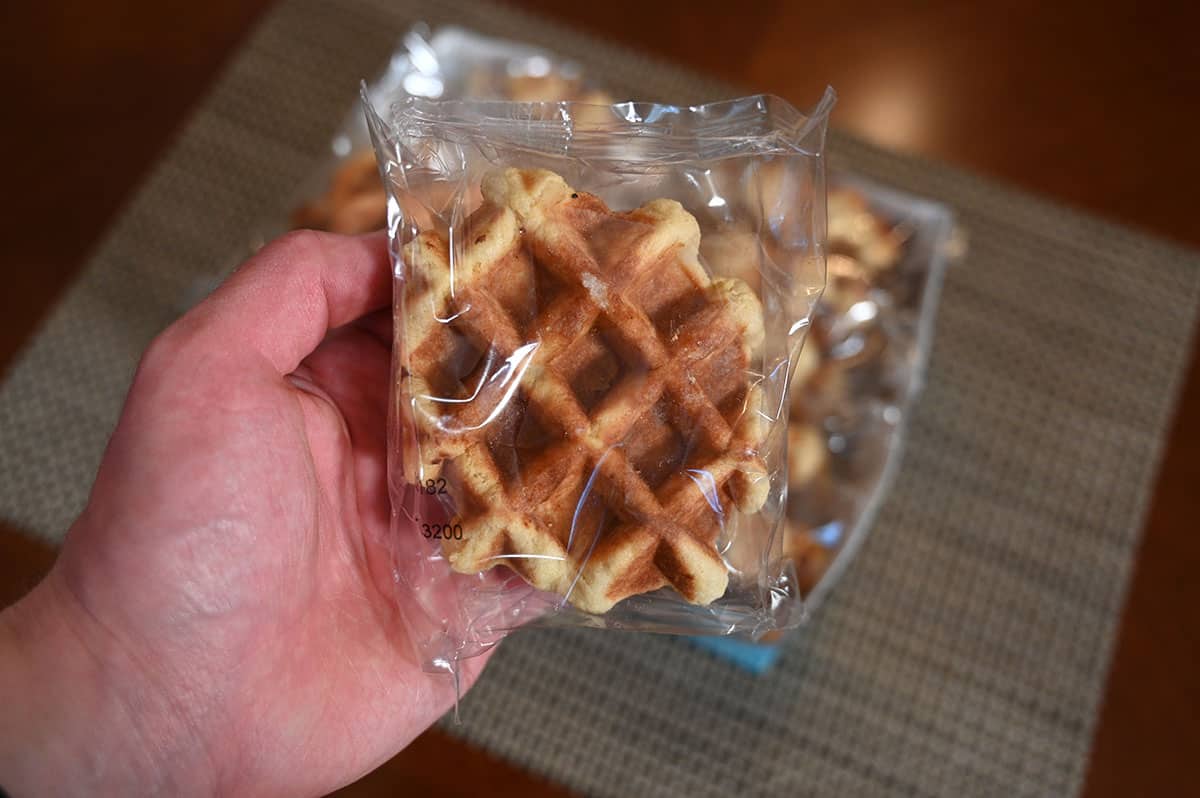 If you're not going to use them by the best-before date you can definitely freeze them. The waffles can be heated in the microwave or toaster oven before eating them or you can have them right out of the package. I think kids would enjoy bringing these to school for a snack or breakfast on the go!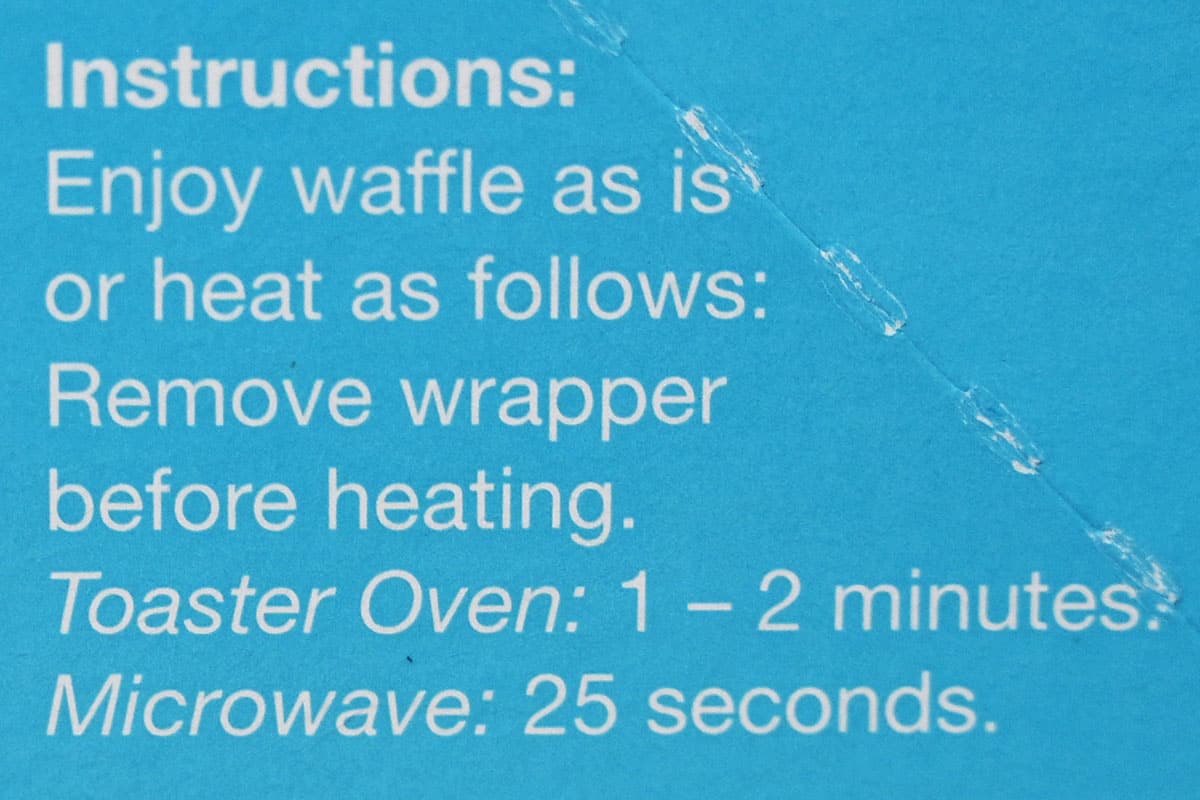 Nutrition
Calories
One waffle is 300 calories, 16 grams of fat, 34 grams of carbohydrates, one gram of fibre, 12 grams of sugar, five grams of protein and 240 milligrams of sodium. That's quite a lot of calories and fat for one small waffle. Personally, I'd rather have a donut.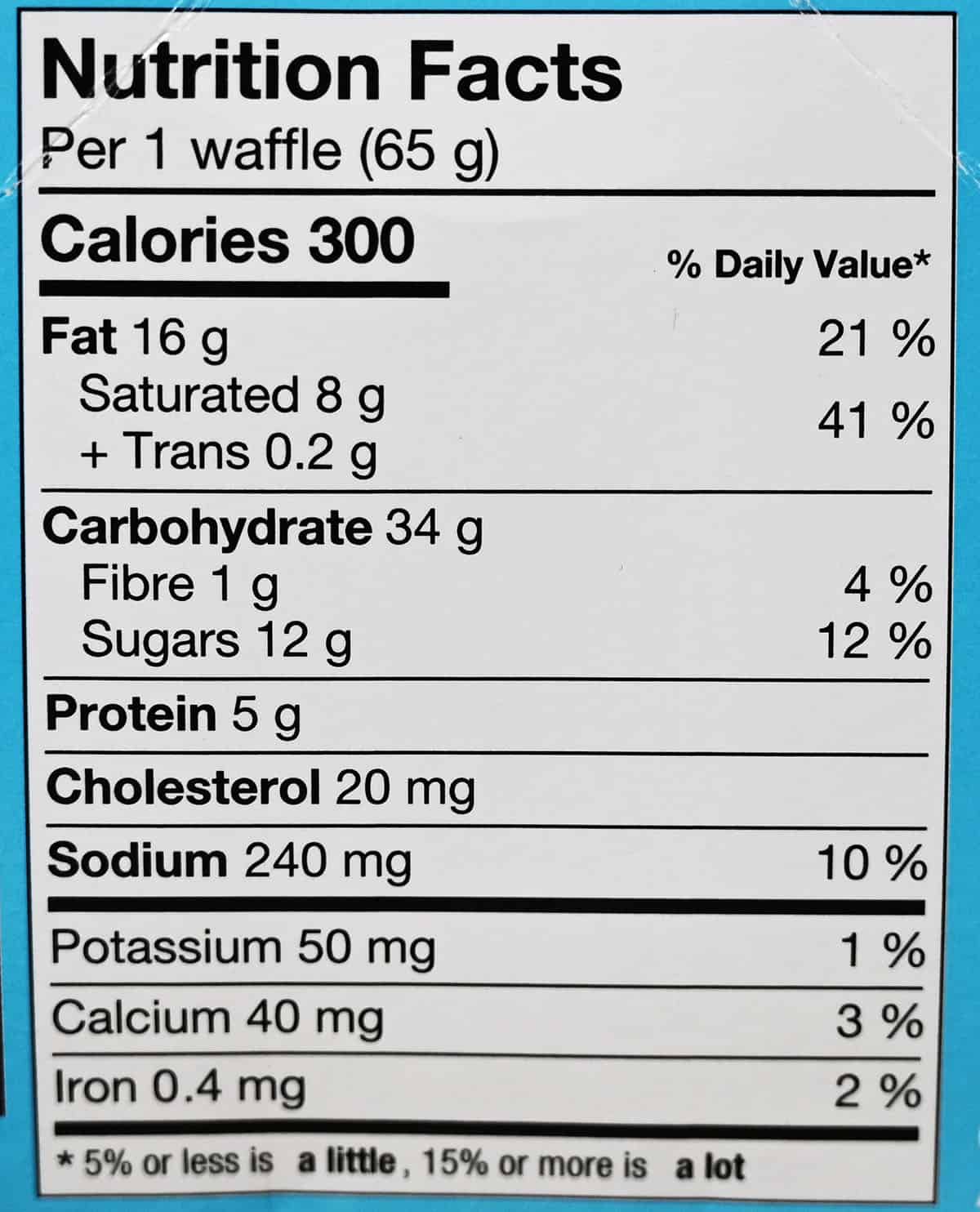 Ingredients
I don't love that the second ingredient listed is palm oil. Also, why does there have to be soy flour? Waffles made from scratch at home have just a few simple ingredients which isn't the case for these packaged waffles.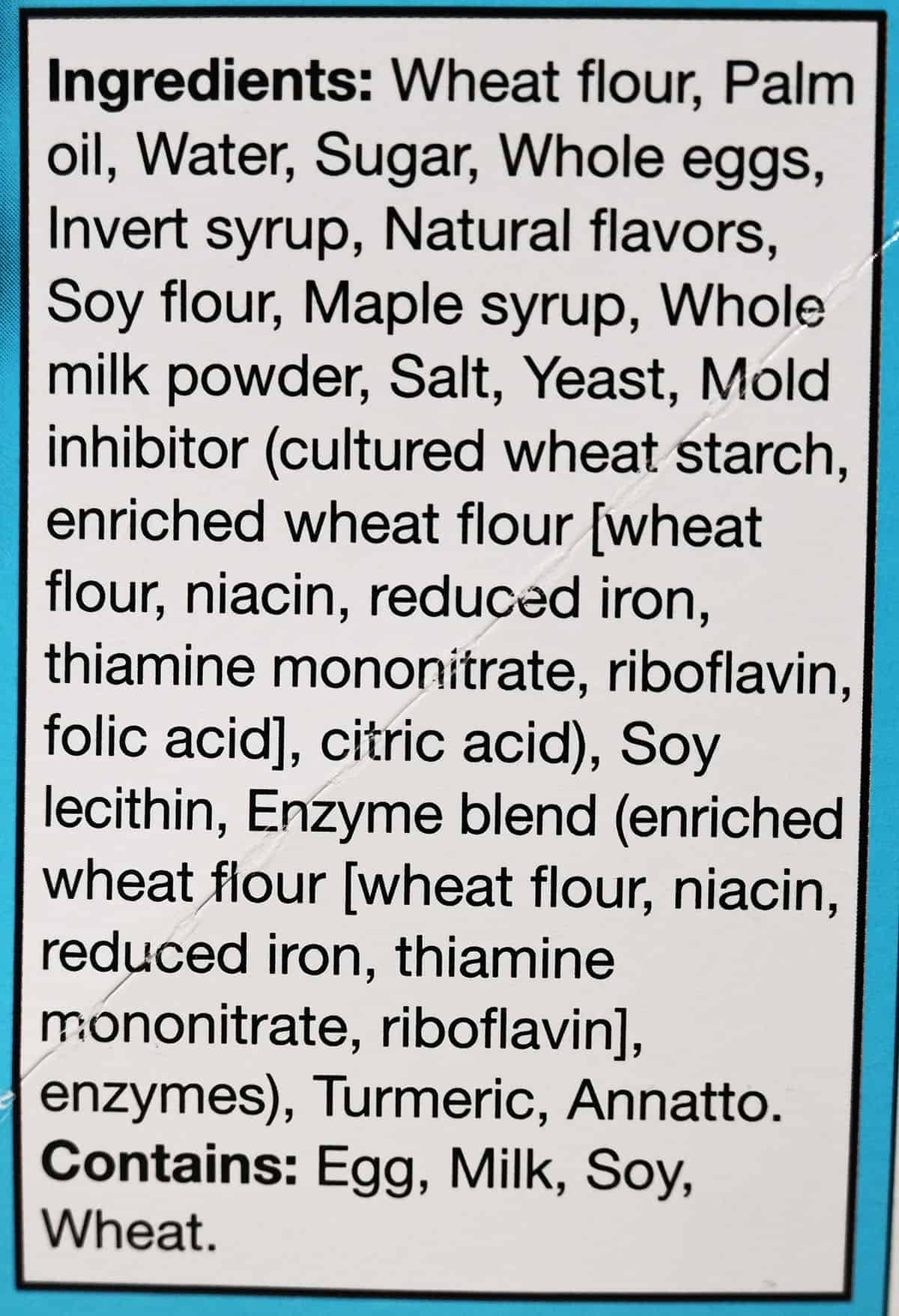 Scoring
Taste: 6/10
Cost: 4/10
Convenience: 10/10
Nutrition: 0/10
Overall
Walk on by!
I don't love the artificial maple flavor or how dry the waffles are. I'd rather go to the work of making my own at home.
Have you tried these? What did you think?
Please note that this review was not paid for or sponsored by any third party. This product was purchased by Costcuisine for the purpose of producing this review. The opinions in this review are strictly those of Costcuisine. Costcuisine is not affiliated with Costco or any of its suppliers. In the event that Costcuisine receives compensation for a post from the manufacturer of a product or some other third party, the arrangement will be clearly disclosed (including where the manufacturer of a product provides Costcuisine with a free sample of the product).