Costco carries many different seasonal treats during Christmas and one of those products is the Matilde Vicenzi Traditional Italian Cookies. Because the cookies are from Verona, Italy I assume they must be delicious. Did I assume correctly?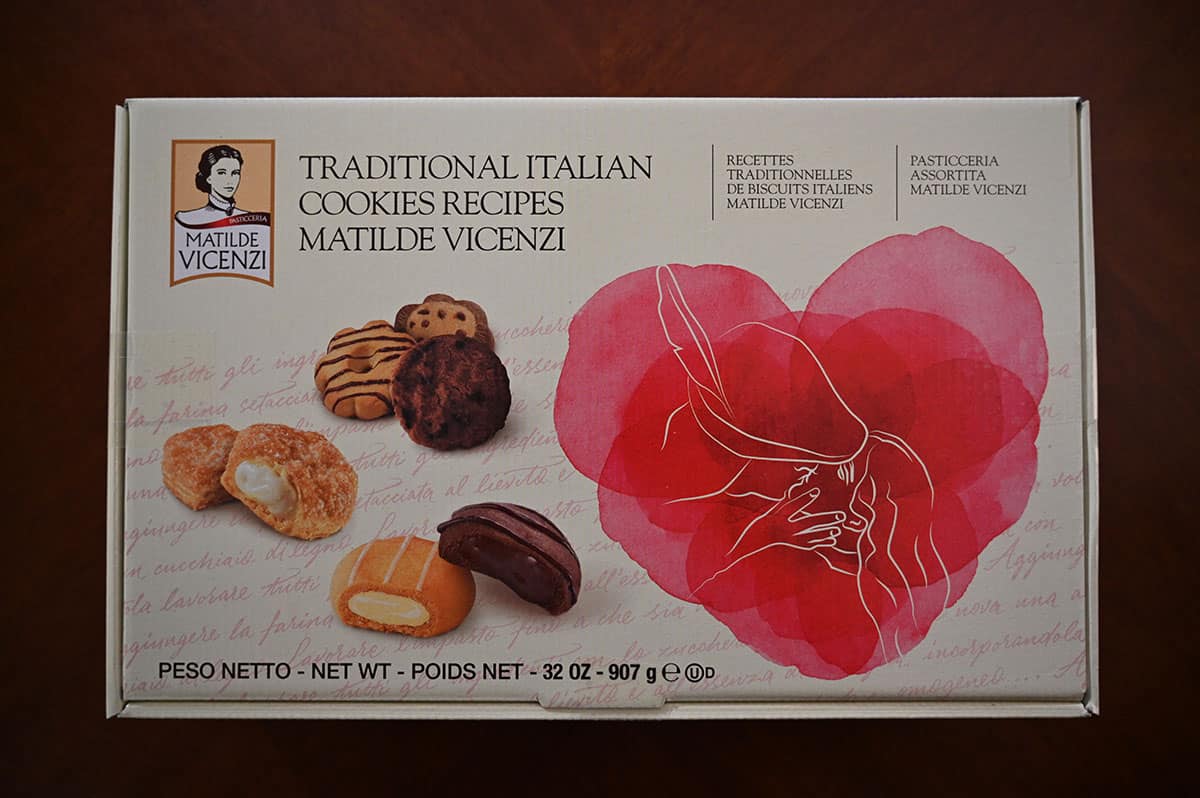 These little Italian cookies are available at Costco only during the Christmas season so since I'm doing a ton of seasonal reviews this December I wanted to pick them up to try. I also like the look of the Costco Matilde Vicenzi Traditional Italian Cookies based on the photo from the front of the box so that made me want to buy them.
I've already reviewed the Costco Matilde Vicenzi Millefoglie D'Italia Puff Pastries as well as the Costco Matilde Vicenzi Millefogli D'Italian Puff Pastry Cookies. Other seasonal sweets I love from Costco are the Kirkland Signature Ginger Cookies, Kirkland Signature Raspberry Crumble Cookies, Kirkland Signature Cranberry Orange Bisconie, Kirkland Signature Christmas Fruit Cake and the Kirkland Signature Nanaimo Bars.
Location in Store
You can find these Italian cookies in the Christmas seasonal aisle at Costco, the item number is 1657898.
Taste
Both Sean and I sat down together and tried each cookie. I'll begin by cutting to the chase, they're not very good.
The chocolate chip cookies are not very good. There's no flavor at all really, I can't really taste chocolate and they're incredibly dry. They're also not very sweet which could be a good thing for some people.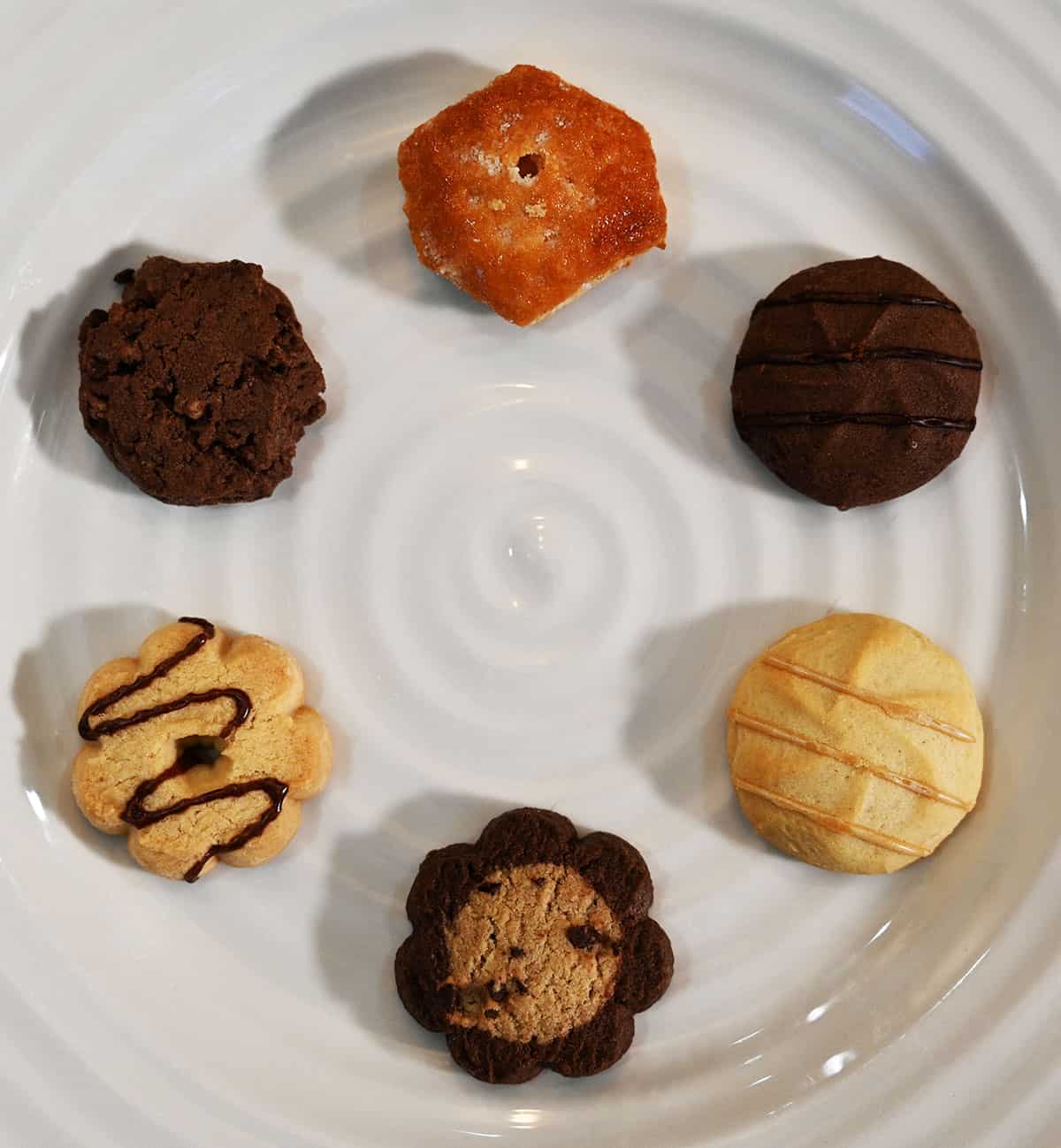 The puff with creamy filling cookie has a weird cardboard or metallic aftertaste. It's very flaky, dry and crumbly. Cookies with cocoa filling are also very dry. They have a little more flavor than the chocolate chip because of the cream inside, the cream definitely adds a better flavor.
Cookies with pastry cream filling are dry and crumbly like the others but have a nice lemon flavor. This was my favorite one out of the box. Shortbread with chocolate chips is flavorless and not a tasty shortbread.
And lastly the fine decorated pastries basic sugar cookie is also flavorless. It tastes just very dry and chalky. I like the cookie with pastry cream filling enough to eat it again because of the lemon flavor but the other cookies were very disappointing.

Cost
The 907 gram box of cookies costs $17.99 Canadian which after trying them I've decided is overpriced and I regret my purchase.
Convenience
Each flavor of cookie is in it's own tray with plastic wrap. There are six different kinds of cookies. The best before date listed on the box of cookies is seven months from the date we purchased then. After opening the cookies I put them in a ziplock bag to keep them fresh.
If these tasted better I would say they'd make a nice gift for a friend or acquaintance but I think there are other cookies you can buy that taste much nicer.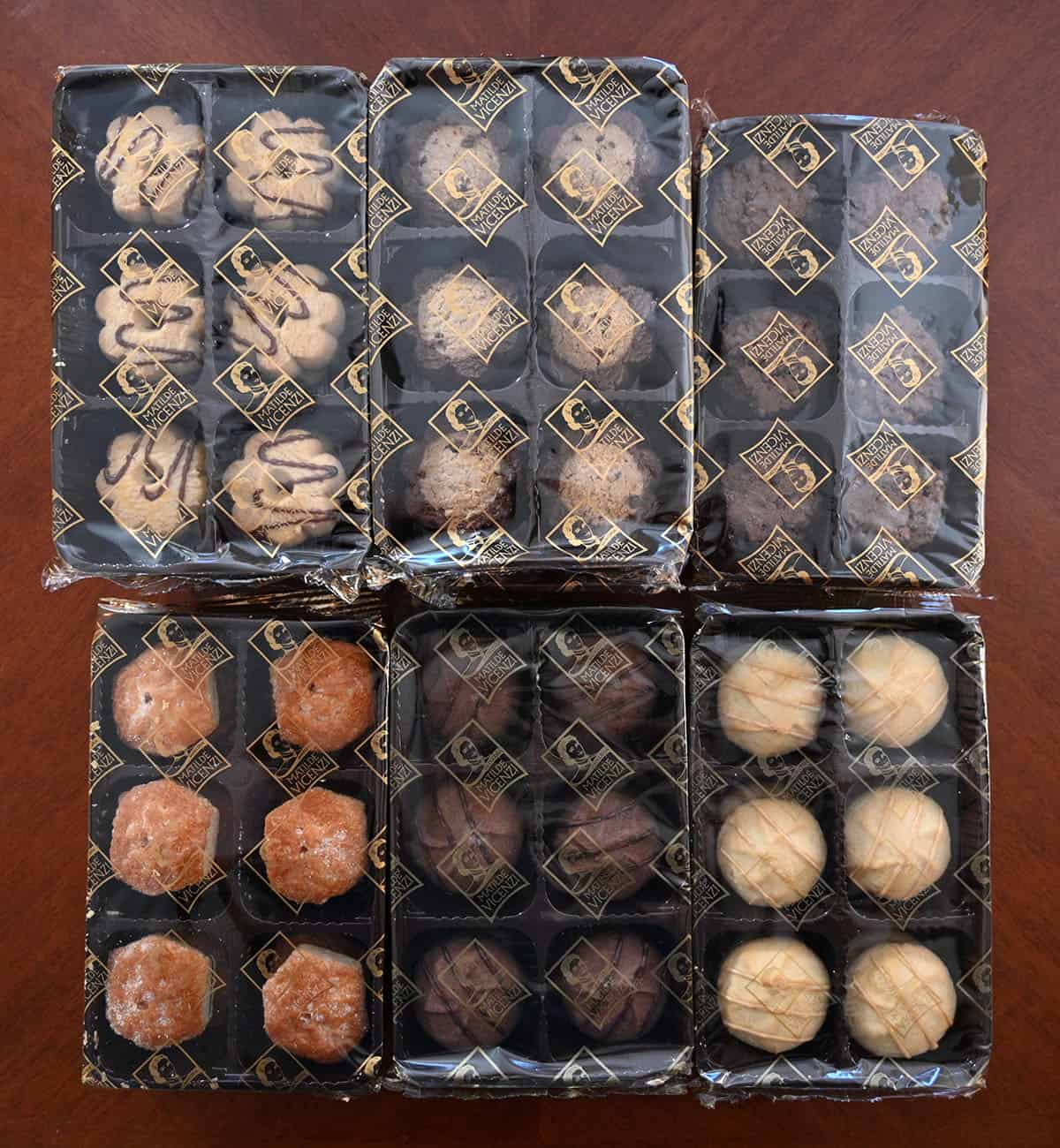 Nutrition
Calories
Four cookies contain 200 calories, 11 grams of fat, 22 grams of carbohydrates, one gram of fiber, 11 grams of sugar, two grams of protein and 75 milligrams of sodium. The cookies are quite small so I'm not surprised that four cookies is only 200 calories, they also don't taste very sweet so I think 11 grams of sugar seems appropriate for four cookies.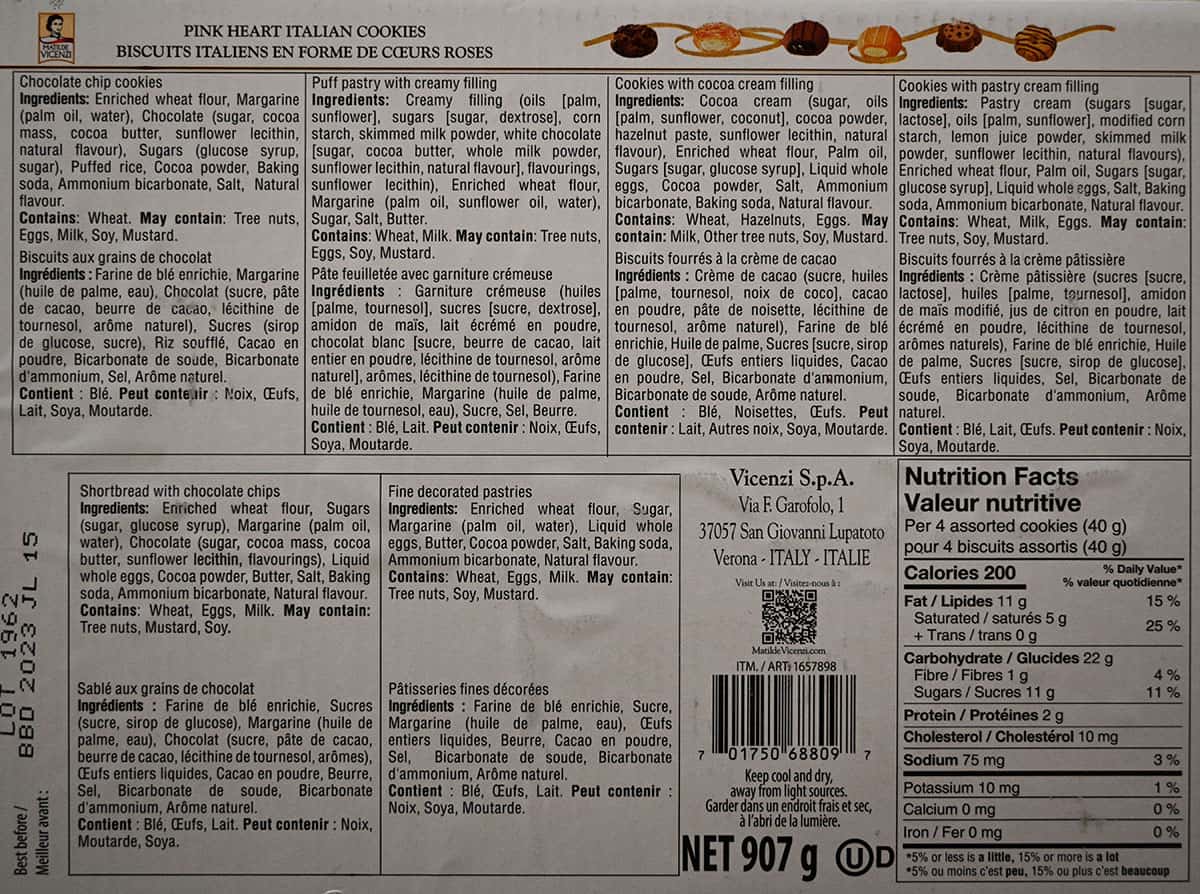 Ingredients
The cookies contain wheat, milk, eggs and hazelnuts and all may contain tree nuts, soy and mustard. None of the ingredients listed are surprising or ones I'm shocked to see, I don't love that palm oil is listed multiple times but that's pretty much in every product similar to these cookies!
Scoring
Taste: 3/10
Cost: 5/10 There's a lot of cookies but they don't taste good, if they were tasty the score would be higher.
Convenience: 9.5/10 I wish the cookies resealed somehow.
Nutrition: 0/10
Overall
Walk on by!
Spend your calories somewhere else this holiday season.
Do you have any favorite cookies to buy during the holiday season from Costco?
---
Please note that this review was not paid for or sponsored by any third party. This product was purchased by Costcuisine for the purpose of producing this review. The opinions in this review are strictly those of Costcuisine. Costcuisine is not affiliated with Costco or any of its suppliers. In the event that Costcuisine receives compensation for a post from the manufacturer of a product or some other third party, the arrangement will be clearly disclosed (including where the manufacturer of a product provides Costcuisine with a free sample of the product).