This Penny's Pico De Gallo from Costco is so fresh, chunky and full of heat!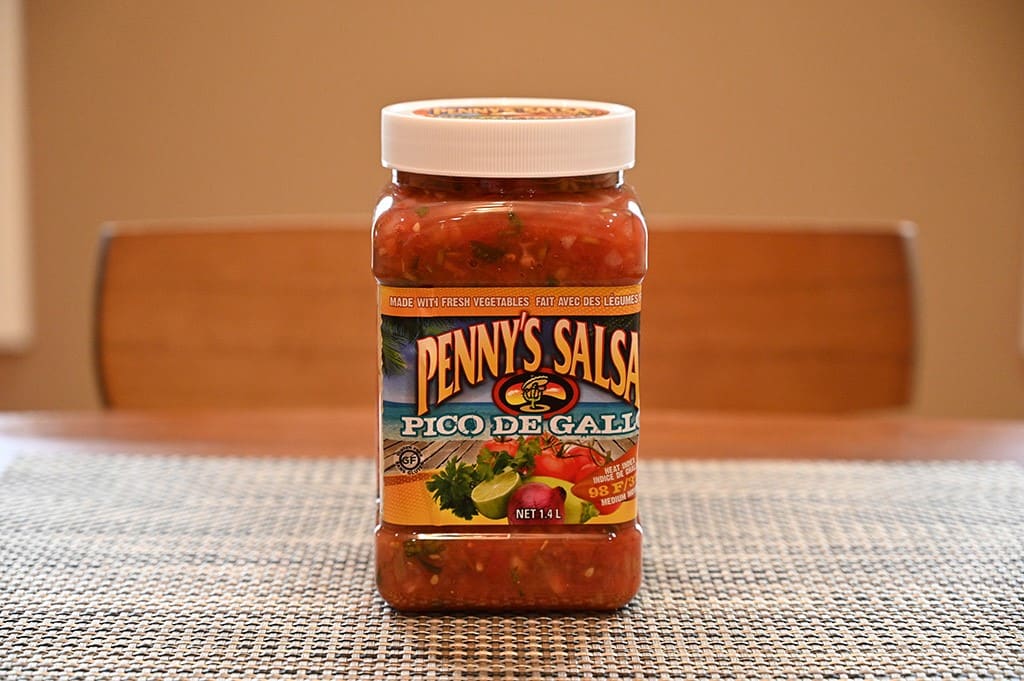 We eat a lot of tortilla chips with salsa or guacomole in our house. Sean can handle a lot of spice where I'm more sensitive when it comes to heat and can't handle too much! I've tried a few different salsas from Costco but never the Penny's Pico De Gallo Salsa which is surpising because I've seen this at my Costco for as long as I can remember.
My all-time favorite salsa from Costco is the Garden Fresh Gourmet Mango Peach Habanero Salsa. I'm also in love with the Rojo's Black Bean 6 Layer Dip, the Good Foods Plant Based Queso Style Dip is also really good. I've reviewed the Pace Chunky Salsa, the Kirkland Signature Organic Salsa, the Good Foods Tomatillo Avocado Salsa and the Big Taste Fresh Mango Salsa.
This can be found in the refrigerated deli section by the other dips and salsa. The item number is 188041.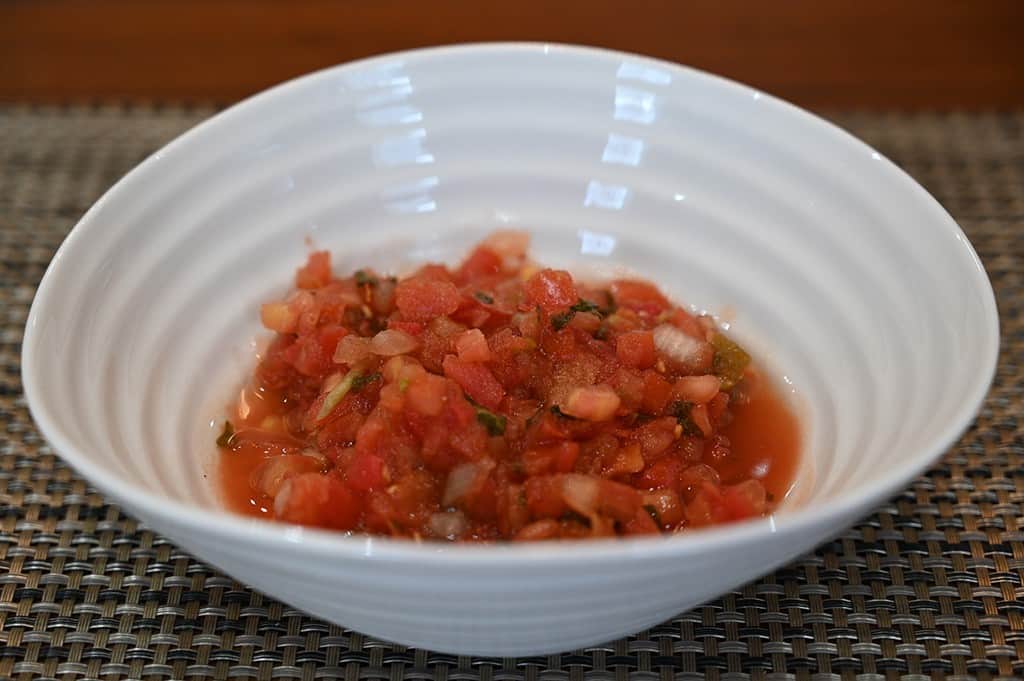 Taste
Pico de gallo is a bit different than traditional salsa, traditional salsa is more runny and liquidy and pico de gallo is nice and chunky. I can't say this is my favorite Costco bought salsa but it's not bad!
I love how fresh tasting it is and how it has big chunks of fresh tomatoes and onions. The chunkier the better in my opinion. This has tomatoes, onions, jalapenos, lime juice, lemon juice, cilantro and garlic.
There's a noticeable flavor coming from the fresh cilantro so if you really despise cilantro you may want to skip the Penny's. Although the pico de gallo is labelled as medium heat I find it pretty spicy! Not intolerable or too spicy where I won't eat it. I just find myself feeling extra warm and making "woo" noises after eating a bunch.
I use this on my taco salads and I find when it's mixed with the lettuce, cheese and ground turkey it doesn't seem so hot and just tastes better than when I tried it on plain tortilla chips.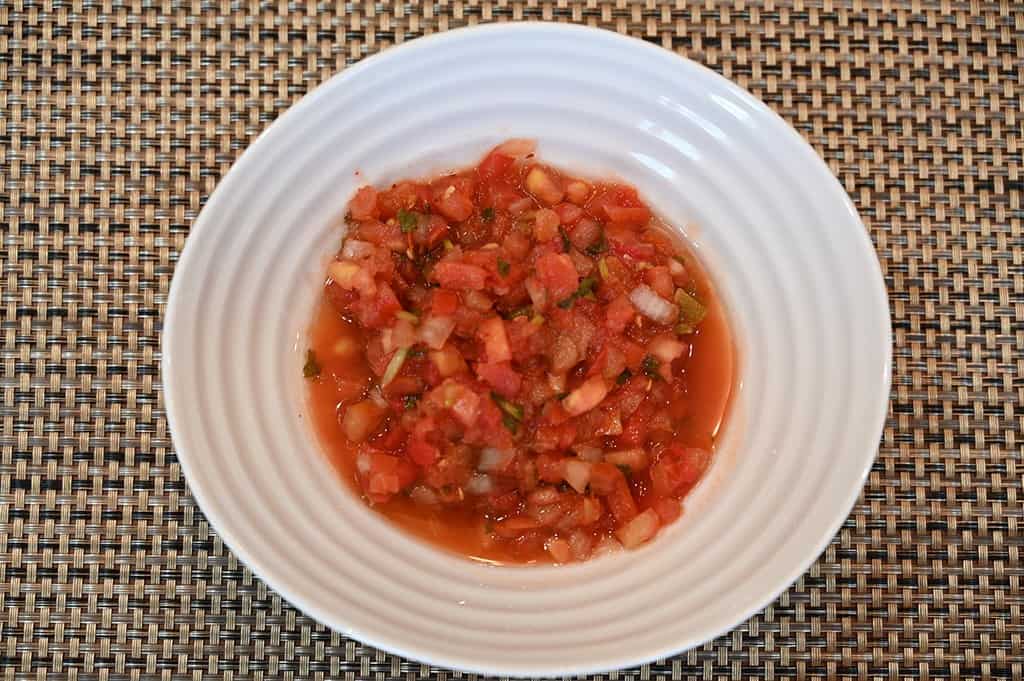 Cost
For the 1.4 litre container I paid $7.99 Canadian. Which isn't bad for a huge container of fresh salsa!
Convenience
The Costco Penny's Pico De Gallo Salsa needs to be kept refrigerated. The best before date is a month from when I purchased it.
This goes well with tortilla chips, is great on taco salad and can also be added to grilled chicken or fish or used to make scrambled eggs, pasta or nachos.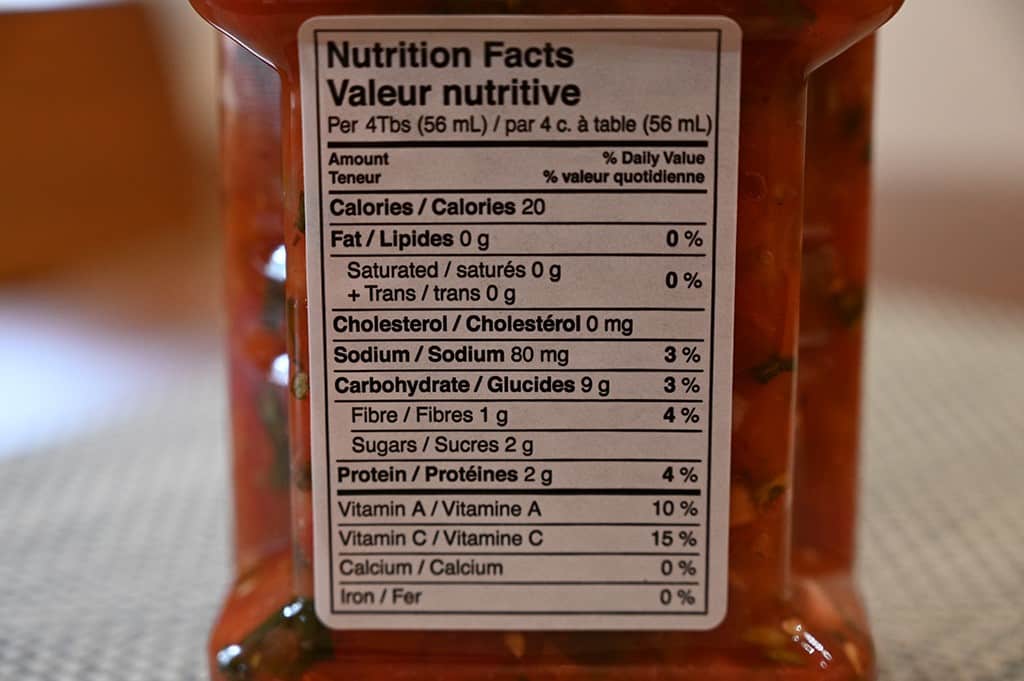 Nutrition
Penny's Pico De Gallo Salsa is gluten-free, dairy-free and plant based! It's low in sugar and carbohydrates and has a short and sweet ingredients list.
Four tablespoons (which is almost 1/4 cup) has 20 calories, 80 mg of sodium, zero grams of fat, nine grams of carbohydrates, one gram of fibre, two grams of sugar and two grams of protein.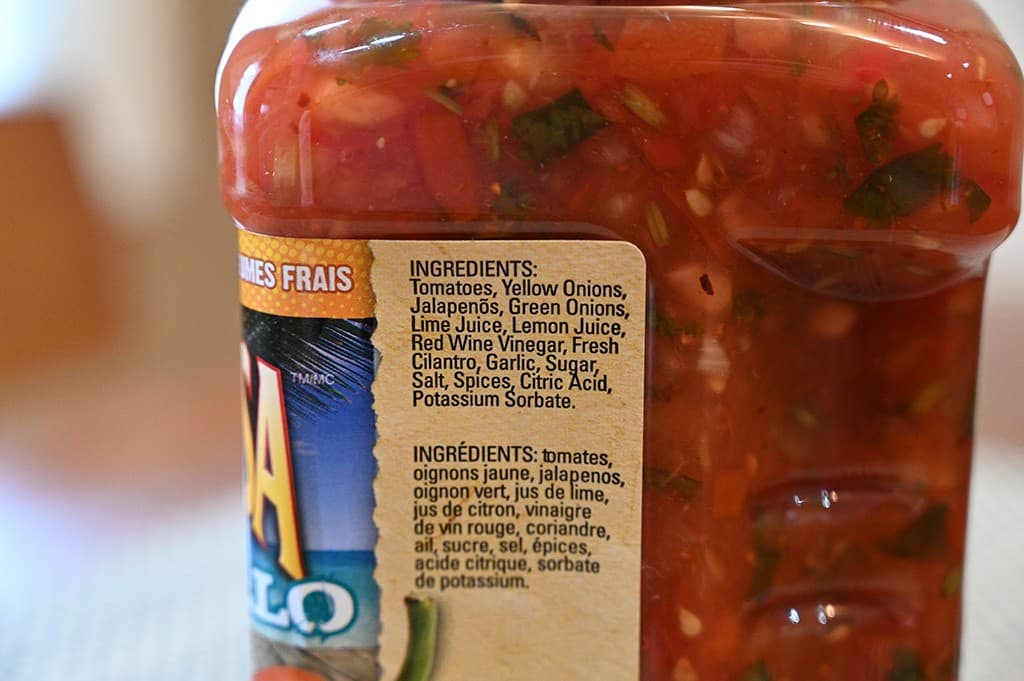 This is a healthy, low-sugar, low-sodium, fat-free salsa from Costco that is full of flavor and heat!
Scoring
Taste: 7/10
Cost: 8/10
Convenience: 10/10
Nutrition: 9.5/10
Overall
Give it a try!
If you like really chunky salsa with a bit of heat I'd try the Penny's Pico De Gallo!
Have you tried this? What did you think? Do you have a favorite salsa from Costco?
---
Please note that this review was not paid for or sponsored by any third party. This product was purchased by Costcuisine for the purpose of producing this review. The opinions in this review are strictly those of Costcuisine. Costcuisine is not affiliated with Costco or any of its suppliers. In the event that Costcuisine receives compensation for a post from the manufacturer of a product or some other third party, the arrangement will be clearly disclosed (including where the manufacturer of a product provides Costcuisine with a free sample of the product).