I've tried pretty much all of Costco's Christmas treats at this point, but every year there are a few new arrivals at my local warehouse. The Rondoletti Rolled Wafers showed up a few weeks ago, and I immediately put them in my cart to review. Are these rolled wafer cookies as boring as they look, or is there more to them than meets the eye?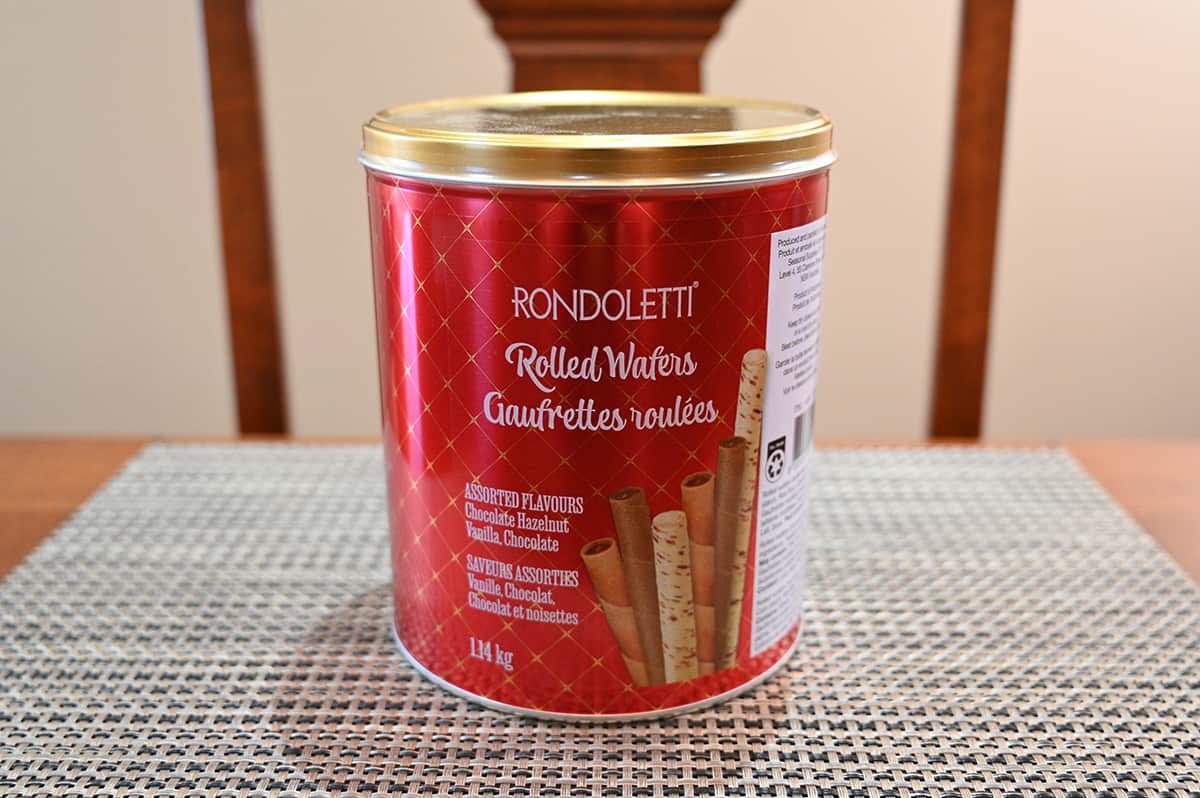 Other cookies available at Costco around the holiday season are the Kelsen Danish Butter Cookies, Kirkland Signature Ginger Cookies, Kirkland Signature Raspberry Crumble Cookies, David's Butter Pecan Meltaways, Kirkland Signature Almond Biscotti, Kirkland Signature European Cookies, Kirkland Signature Crepes and the Kirkland Signature Nanaimo Bars.
Location in Store
These are located in the seasonal aisle at Costco, near the back of the store towards the meat section with all the other Christmas chocolates and treats. The item number is 1742968.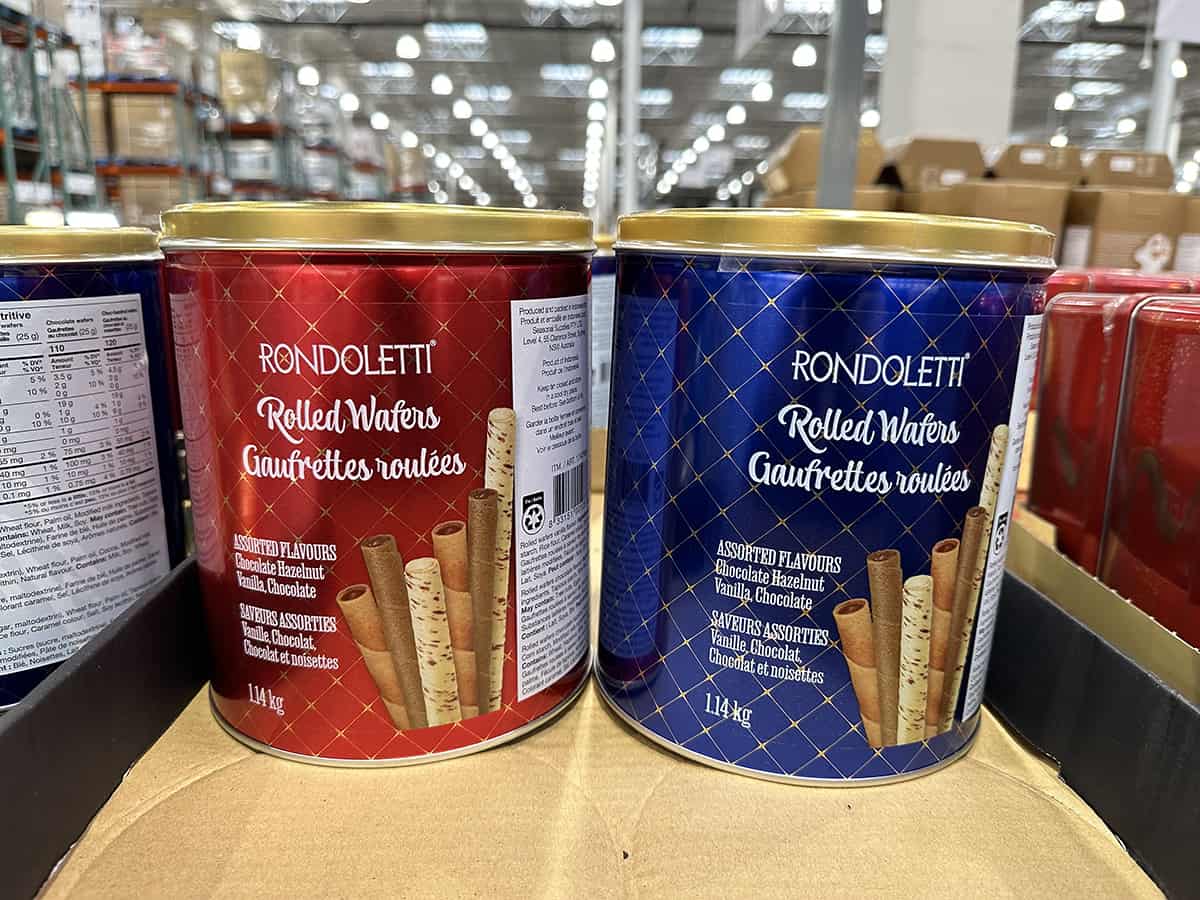 Taste
These cookies surprised me! I thought they looked pretty boring and unappetizing, but they're tasty.
The cookies consist of a thin, crispy wafer shell on the outside with a thin layer of sweet filling coating the inside and a hollow center. They're light and crispy, but not dry like I thought they might be. The ratio of the wafer to filling is well-balanced. I think most of the flavor for all three kinds comes from the filling.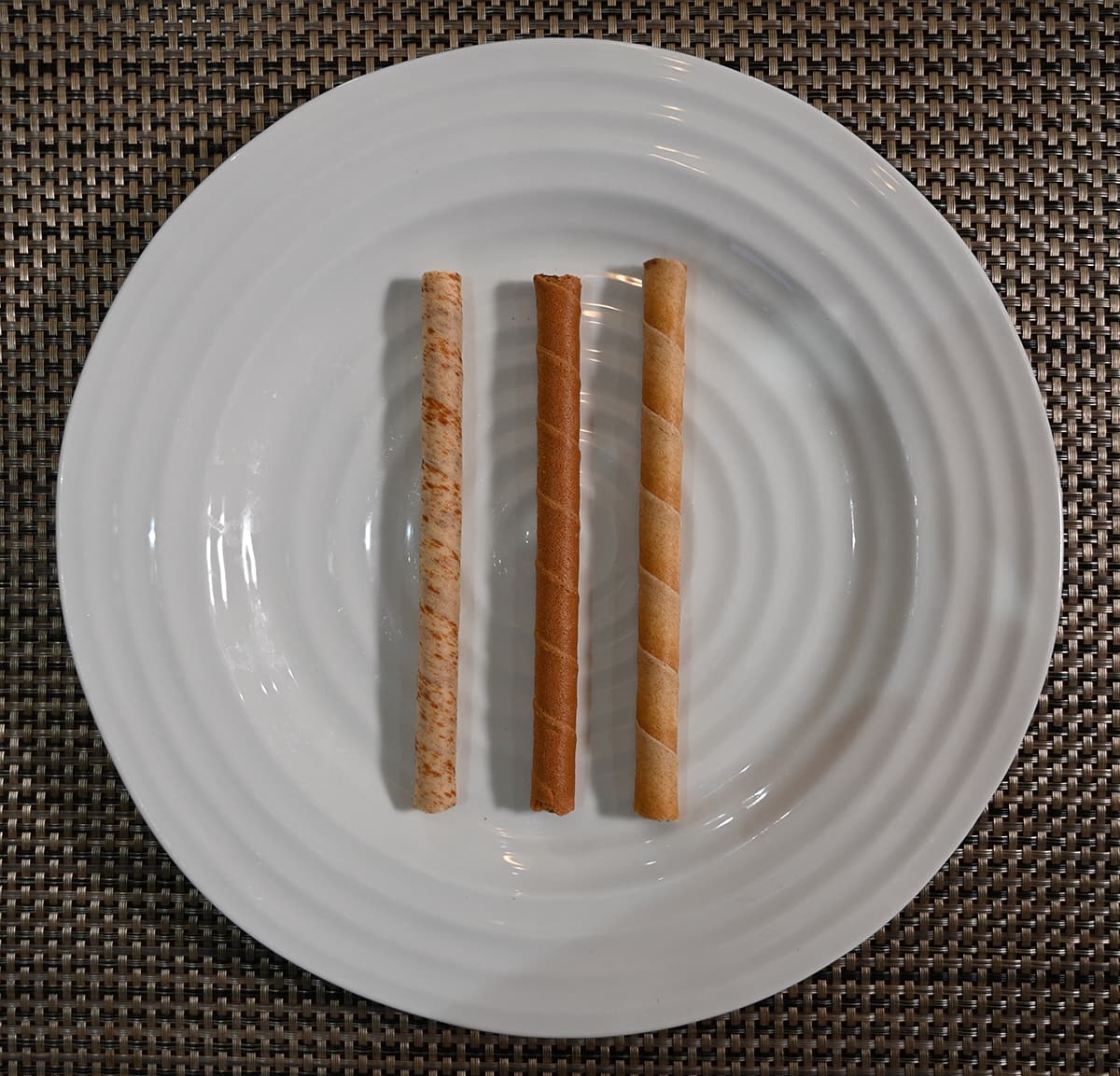 The vanilla wafers have a nice, rich vanilla flavor. I couldn't quite put my finger on what it reminded me of. Maybe the filling in an Oreo cookie? They're quite sweet.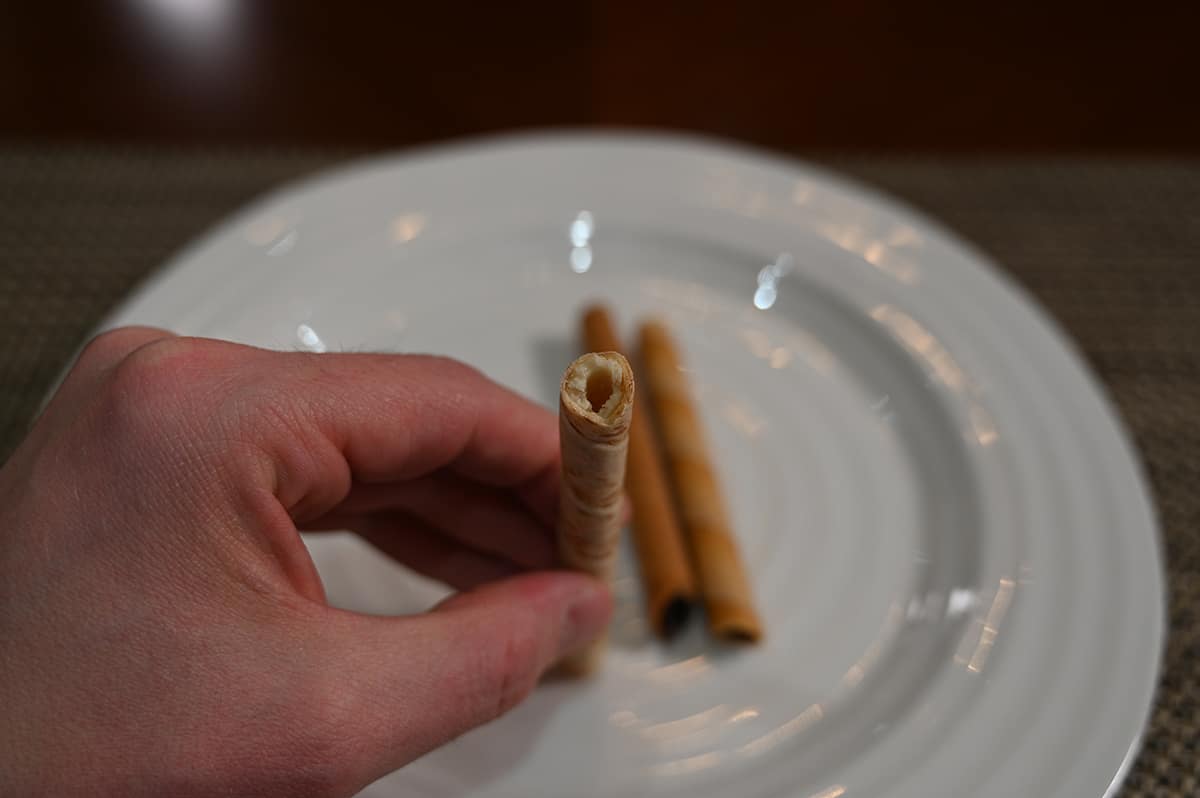 The chocolate wafers have a rich cocoa-y chocolate flavor. The filling isn't dark chocolate, but it's a darker milk chocolate kind of taste, they're also sweet.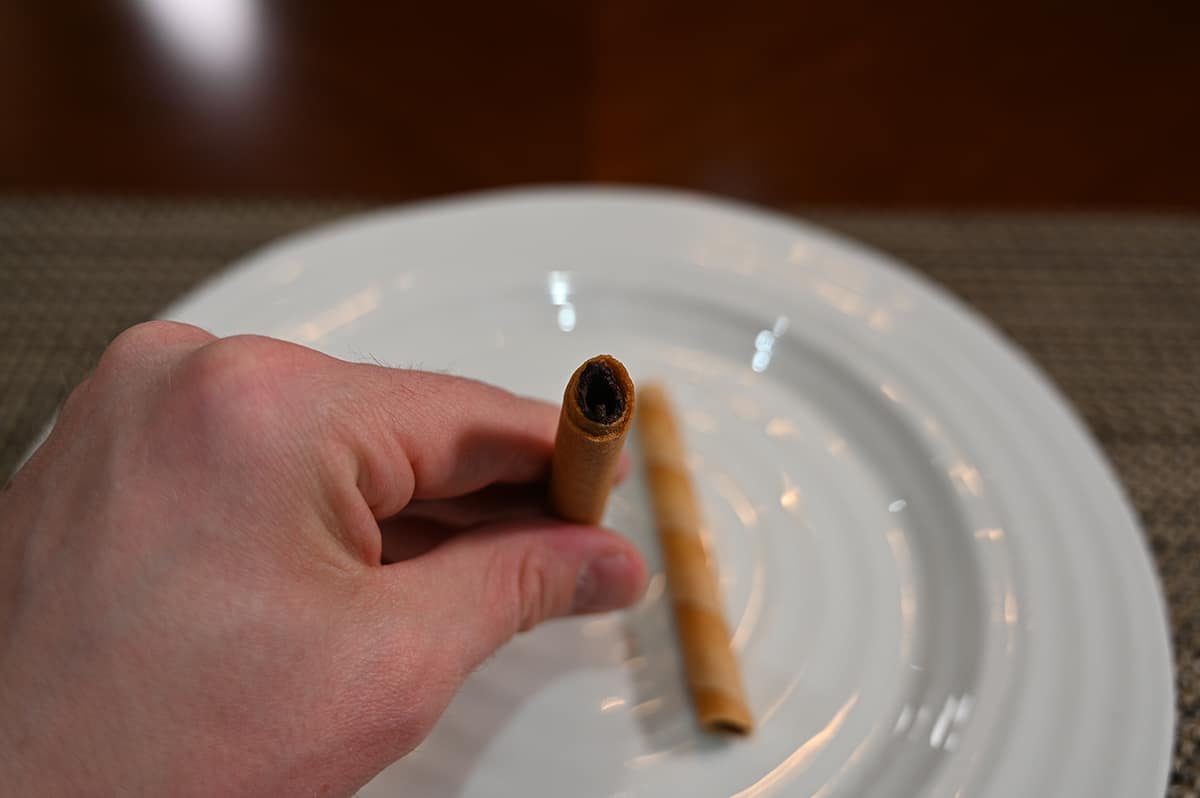 The hazelnut wafers are quite sweet with a strong hazelnut flavor. The filling seems sweeter and less chocolatey than say Nutella or a lot of other chocolate hazelnut treats I've had. I found the sweetness a bit too much in these ones, but they were still good.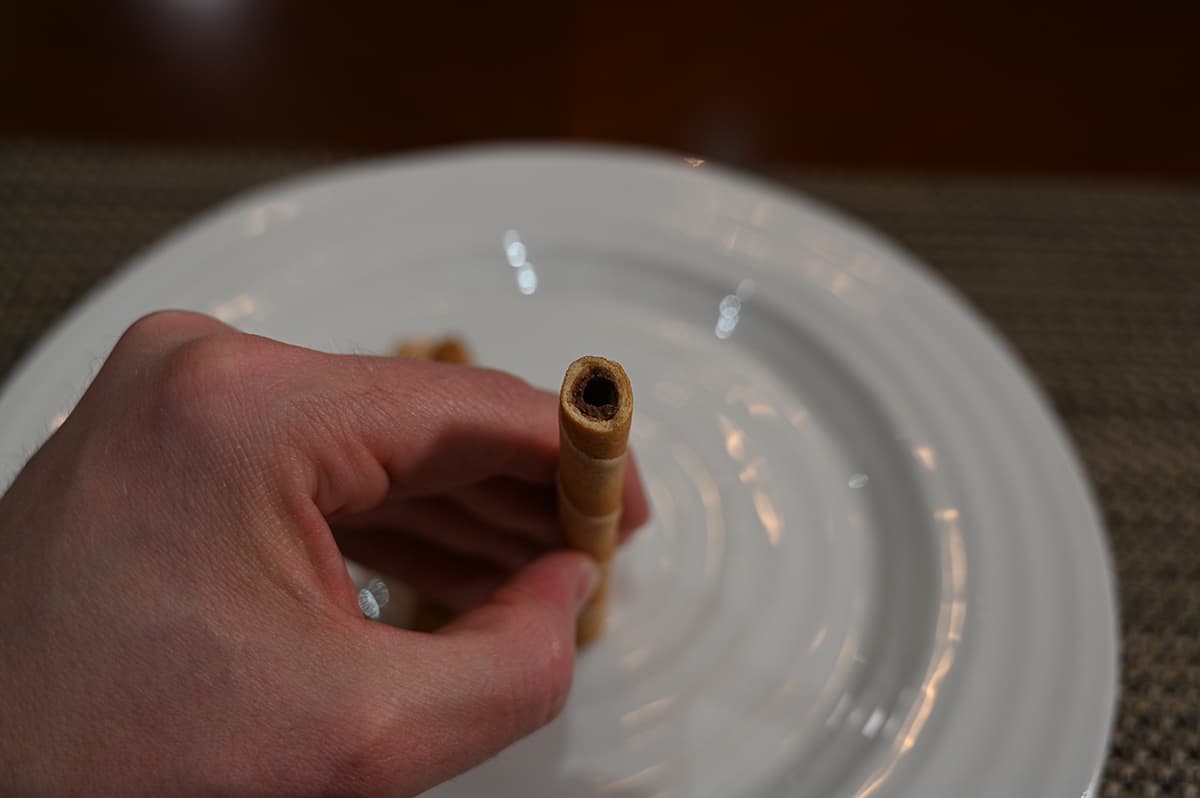 I expected these wafer cookies to be dry and flavorless, but they're definitely not either of those things. They're not amazing, but they're a solid packaged cookie.
Cost
The 1.14 kilogram container containing three different flavors of wafers costs $11.49 Canadian. You get a lot of cookies in the tin and the tin is reusable! The Rondoletti label comes off so you could use the tin to store cookies or ornaments.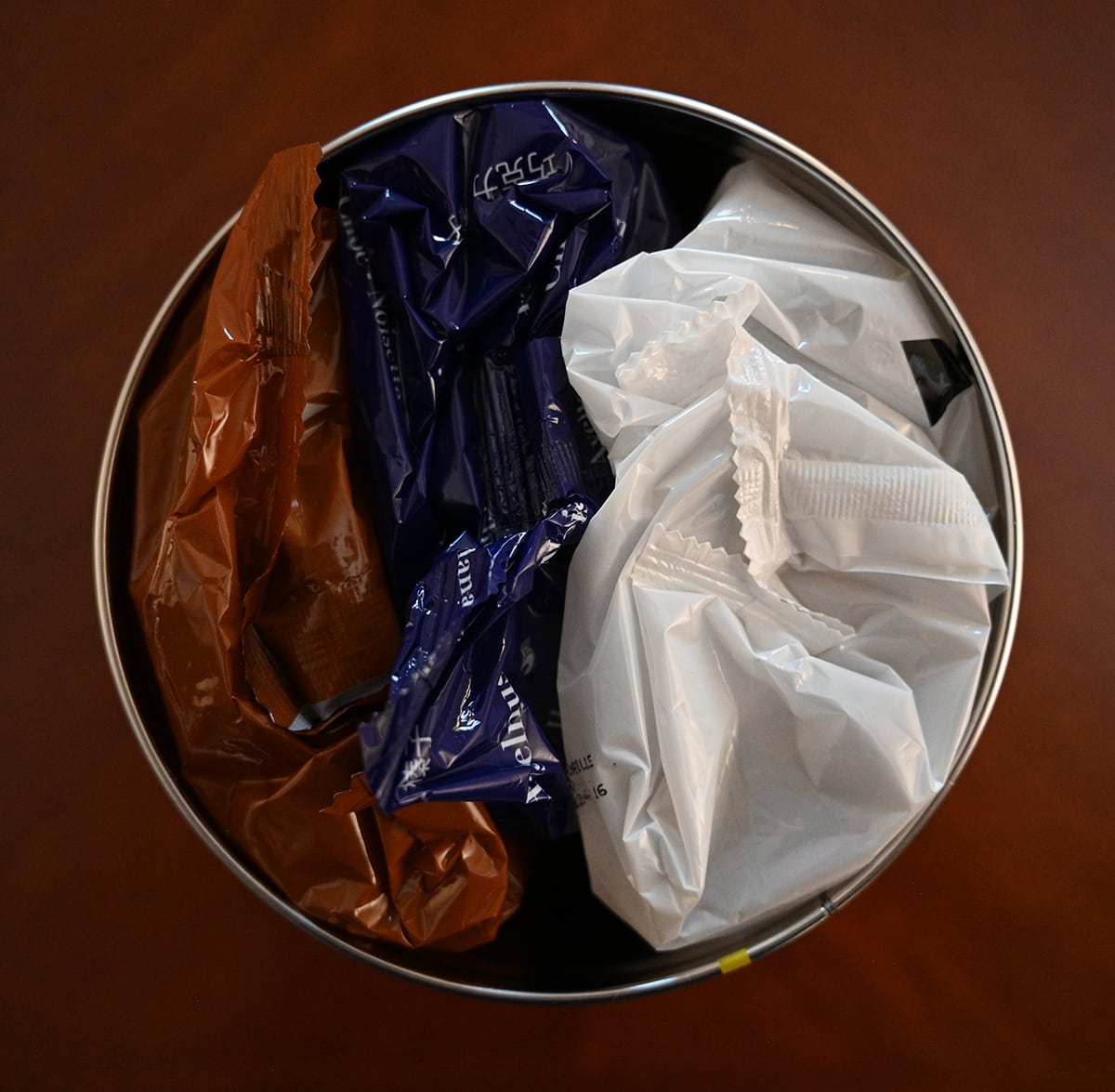 Convenience
There are three bags of wafers in the tin and each bag is a different flavor. The bags don't reseal once open, unfortunately. We opted to store our bags of wafers in a large ziplock bag instead of the tin.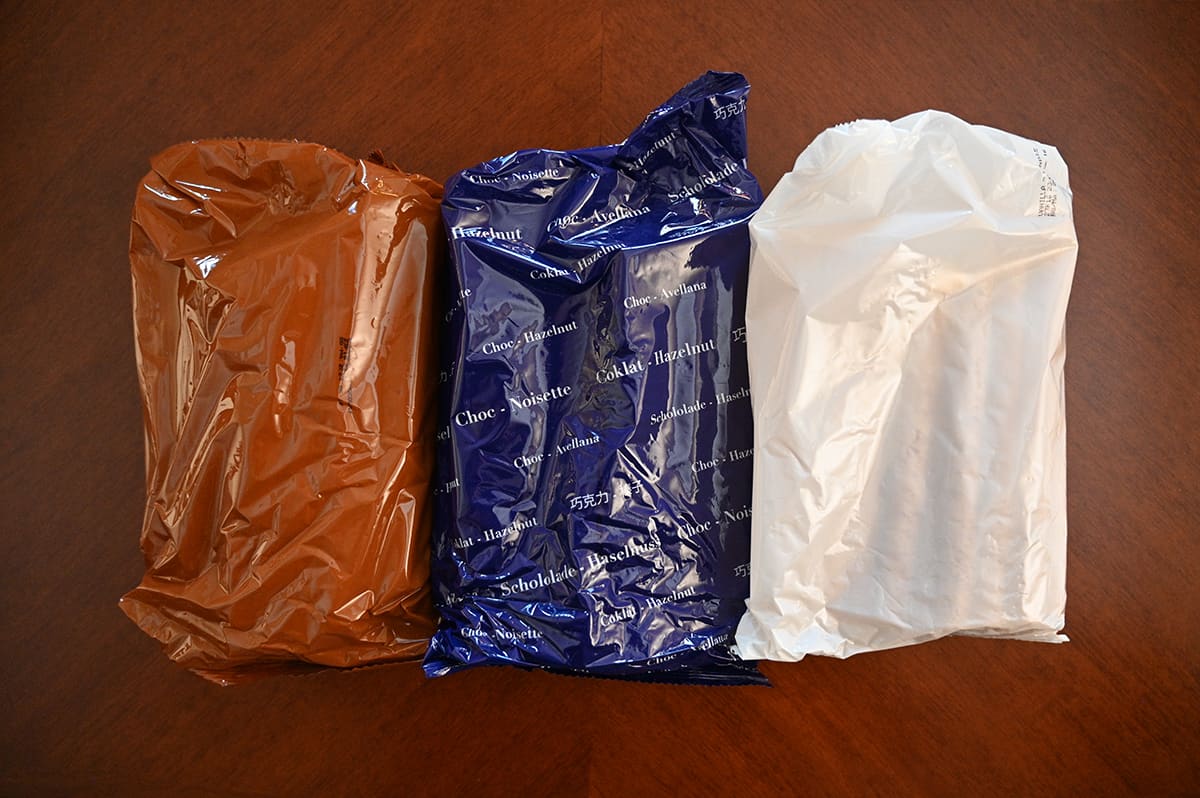 The best-before date on the wafers is a year from when we purchased them. I think these are the perfect cookie to serve with gelato or ice cream or have with coffee or tea in the mid-morning or mid-afternoon. They also make a light dessert!
Nutrition
Calories
Two vanilla wafers contain 120 calories, four grams of fat, 19 grams of carbohydrates, zero grams of fiber, 10 grams of sugar, one gram of protein and 55 milligrams of sodium.
Two chocolate wafers contain 110 calories, three and a half grams of fat, 19 grams of carbohydrates, one gram of fiber, 10 grams of sugar, one gram of protein and 75 milligrams of sodium.
Two chocolate-hazelnut wafers contain 120 calories, four and a half grams of fat, 19 grams of carbohydrates, nine grams of sugar, one gram of fiber, one gram of protein and 55 milligrams of sodium.
All three kinds of wafers are pretty low in calories, fat and sugar if you can stick to only eating two!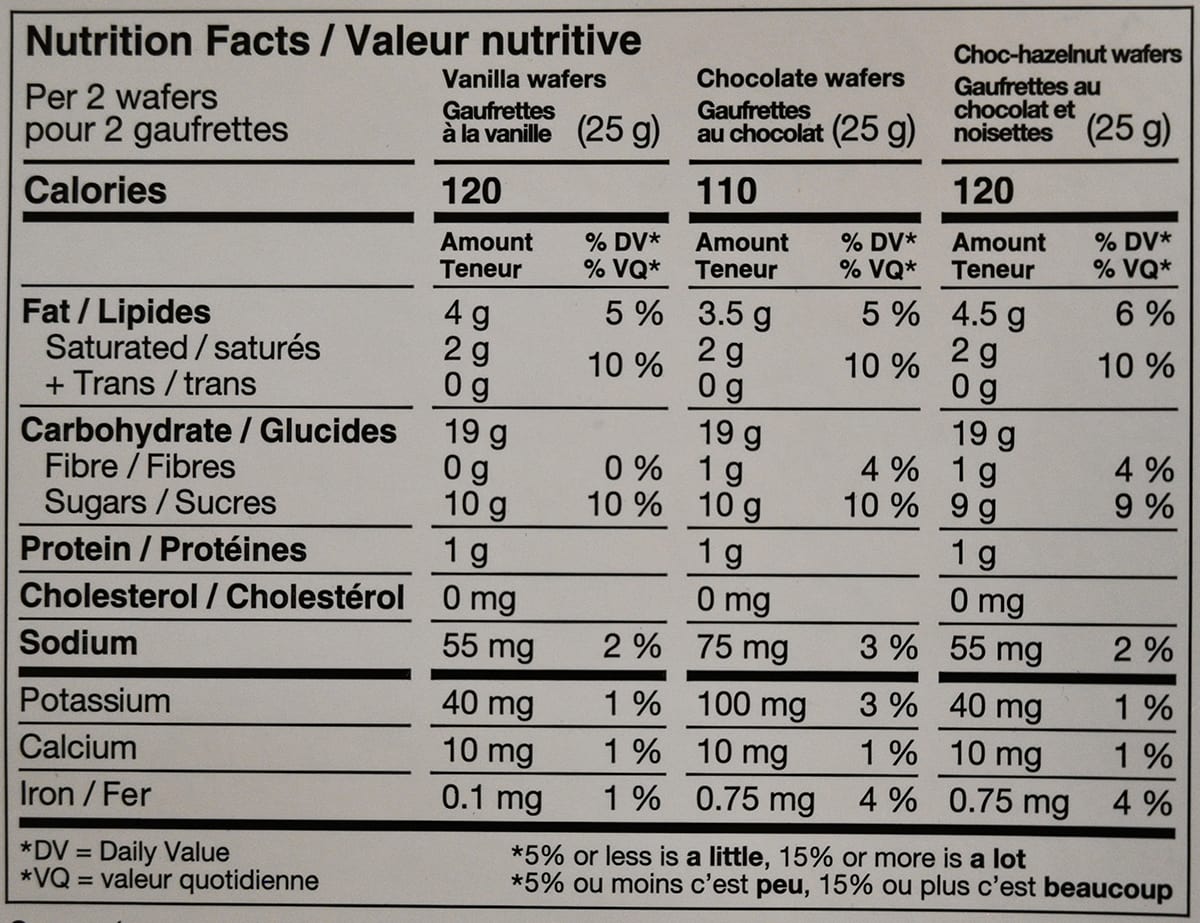 Ingredients
I really dislike the ingredients list, the first ingredient is sugar and the second is palm oil. Also the vanilla wafer doesn't even have vanilla listed as an ingredient. The wafers contain wheat, milk and soy and may contain tree nuts and eggs.

Scoring
Taste: 7/10
Cost: 7/10
Convenience: 10/10
Nutrition: 0/10
Overall
Give it a try!
If you're not too worried about ingredients and are looking for a light wafer cookie with a sweet filling, this may be the biscuit for you.
Have you tried these Costco Rondoletti Rollef Wafers? What did you think of it?
---
Please note that this review was not paid for or sponsored by any third party. This product was purchased by Costcuisine for the purpose of producing this review. The opinions in this review are strictly those of Costcuisine. Costcuisine is not affiliated with Costco or any of its suppliers. In the event that Costcuisine receives compensation for a post from the manufacturer of a product or some other third party, the arrangement will be clearly disclosed (including where the manufacturer of a product provides Costcuisine with a free sample of the product).