A samosa is a savory pastry filled with a mixture of vegetables like onions, peas and potatoes and warming spices. They're typically deep-fried. Between the dense dough, the starchy filling and the deep frying process, they end up being a heavier dish that many people see as comfort food. Can the Samira's Kitchen Vegetable Samosas from Costco compete with a good samosa that's homemade or from a street food vendor?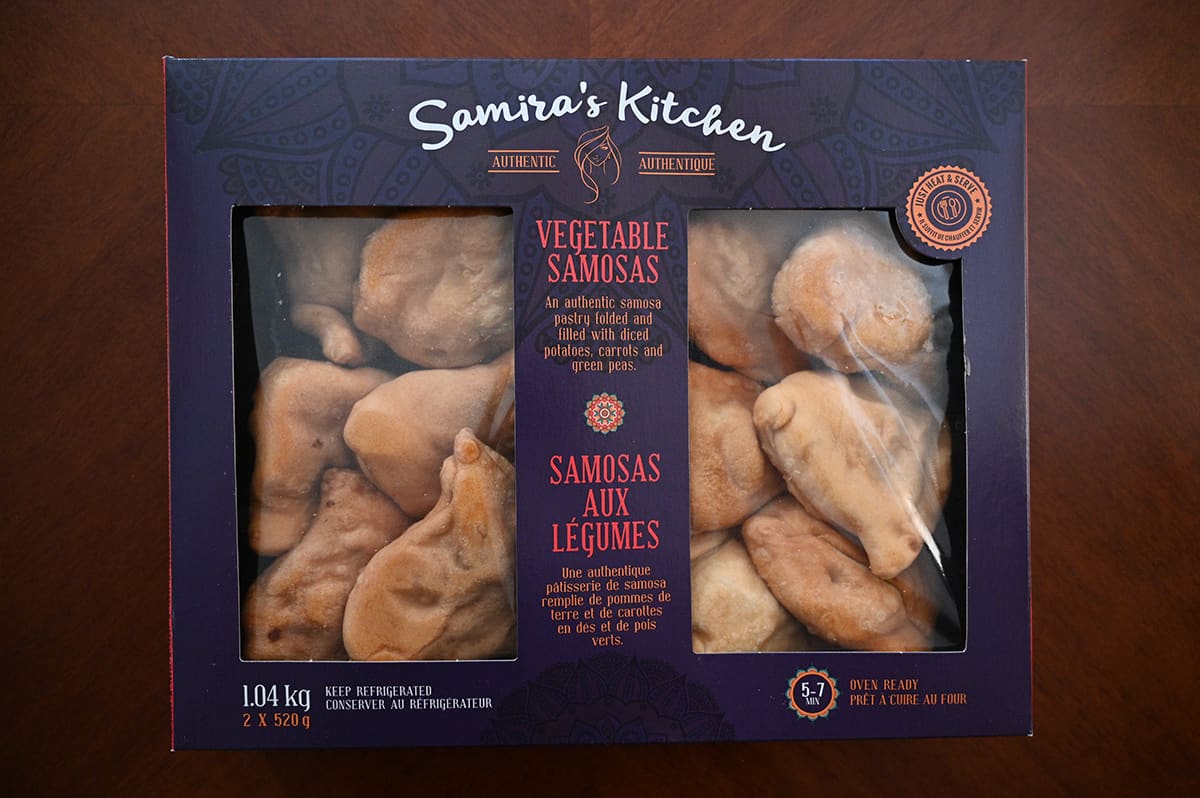 I've had homemade samosas before but this is my first time buying store-bought ones! Costco carries a few different convenient South Asian foods but this was the first time I've seen samosas at Costco so I picked them up to review.
Some similar products at Costco are the Synear Shumai Dumplings, Minh Pork and Vegetable Egg Rolls, Bibigo Beef Bulgogi Mandu, Summ! Sesame Ginger Chicken Gyoza Dumplings, Prairie Creek Kitchen Beef Sausage Rolls, Synear Soup Dumplings and the El Monterey Chicken & Cheese Taquitos.
Location in Store
These samosas are located in the refrigerated deli section, near the fresh pasta and other refrigerated appetizers. The item number is 1603411.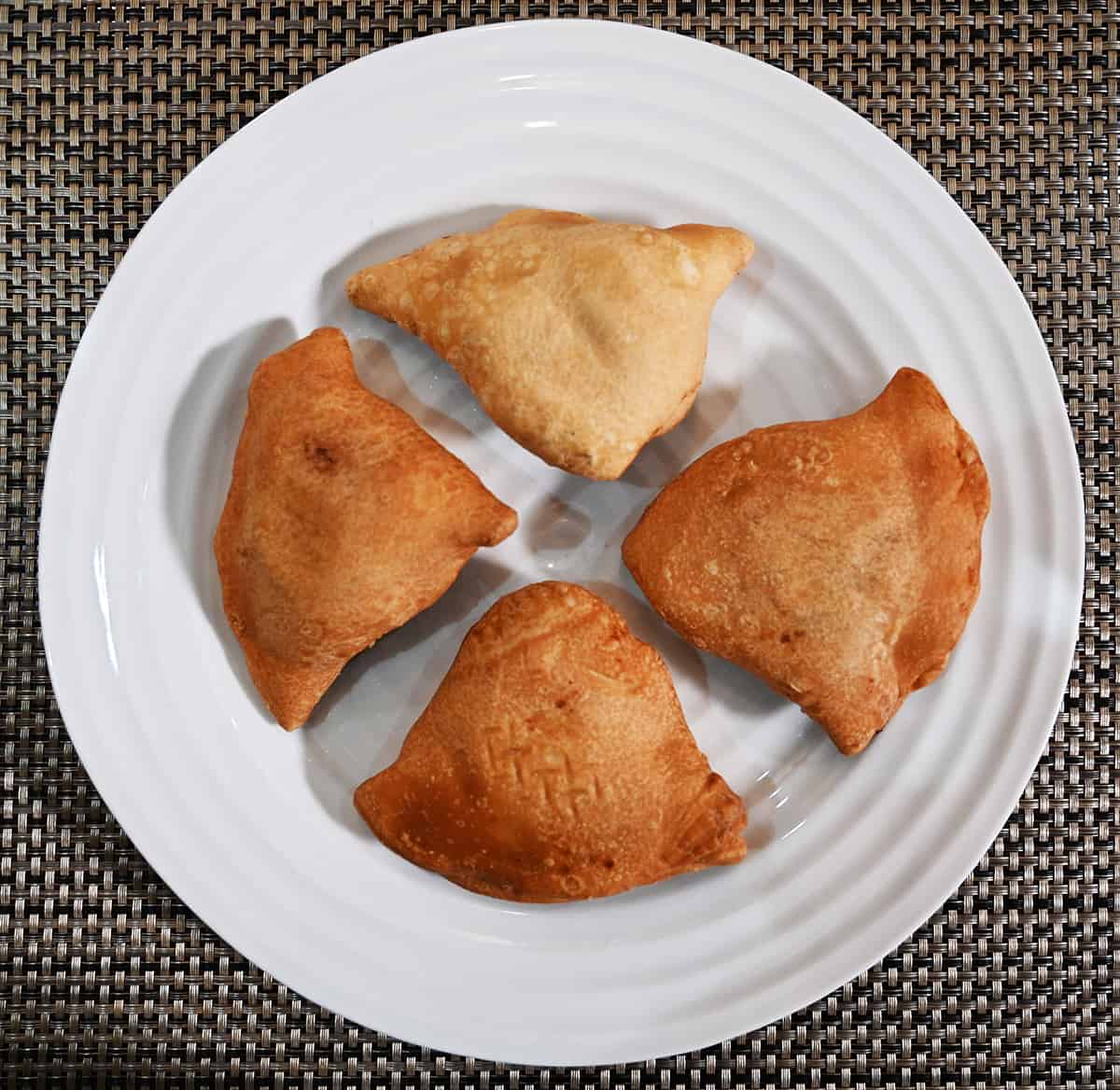 Taste
These definitely aren't as good as restaurant or homemade samosas After baking them they turned out perfectly golden brown and crispy. However, both Sean and I found them extremely heavy. There's a thick layer of dough and the filling is mostly potatoes with a few peas and carrots, so after eating one you kind of feel like there's a brick in your stomach.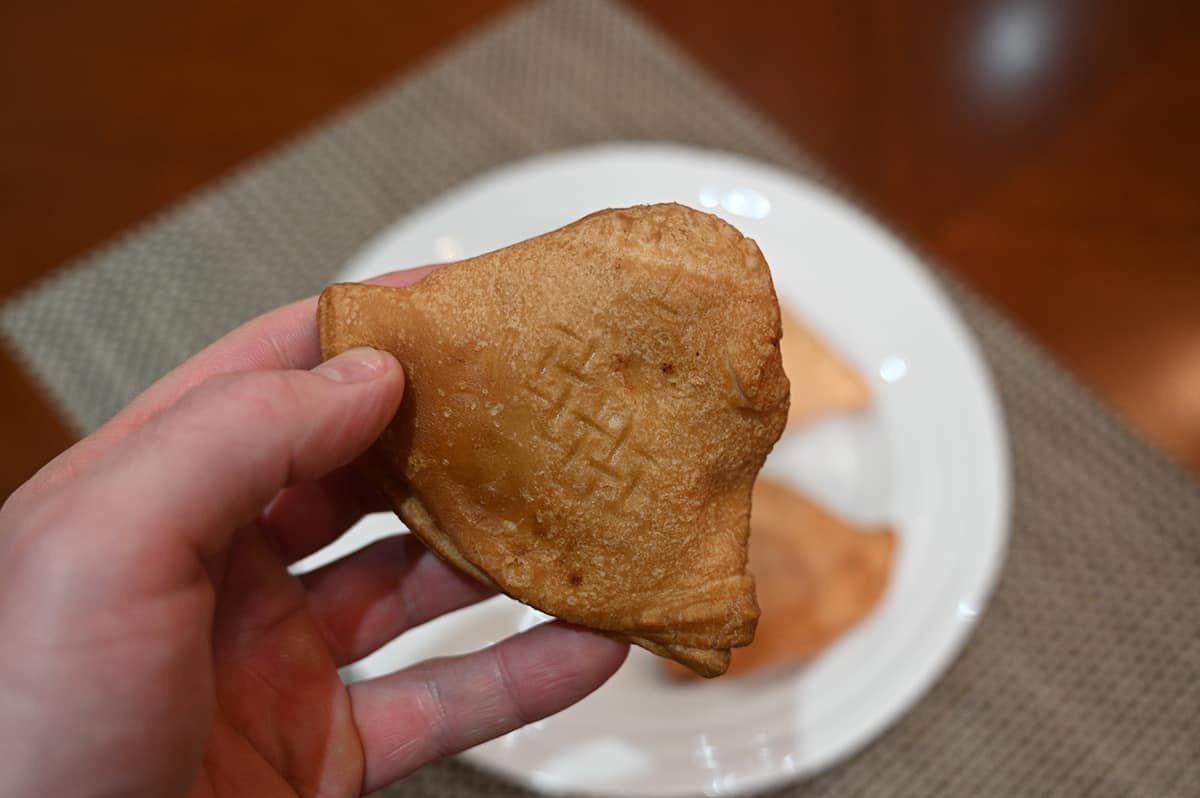 Samosas are such a comfort food! The filling has some definite heat that warms you up from the inside out. The kind of snack, appetizer or lunch I'd want on a cold day. I'm pretty sensitive to spicy food and found them pretty hot, they're not extremely spicy but there's lots of spice.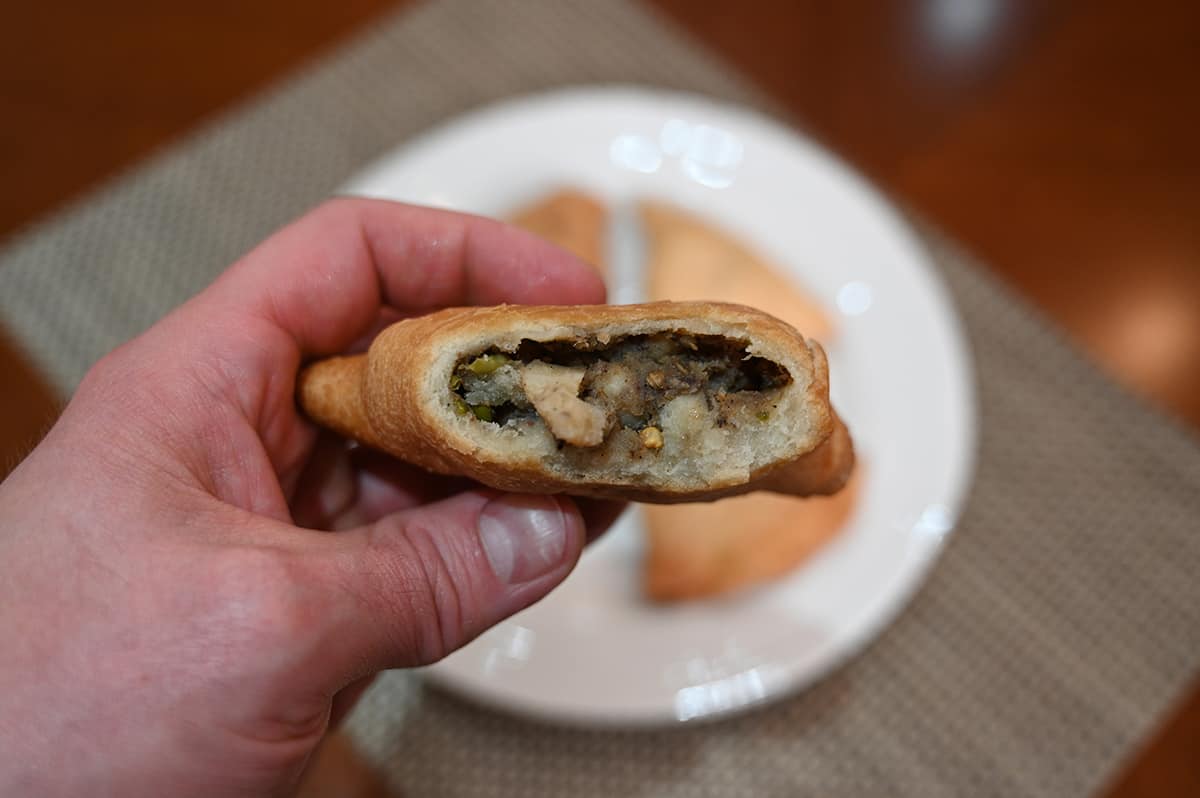 I wish the box included some chutney to have along with the samosas because I feel like these are a bit dry without dip.
Cost
The box containing 12 samosas costs $12.99 Canadian which isn't bad, the samosas are pretty big and you're paying for the convenience!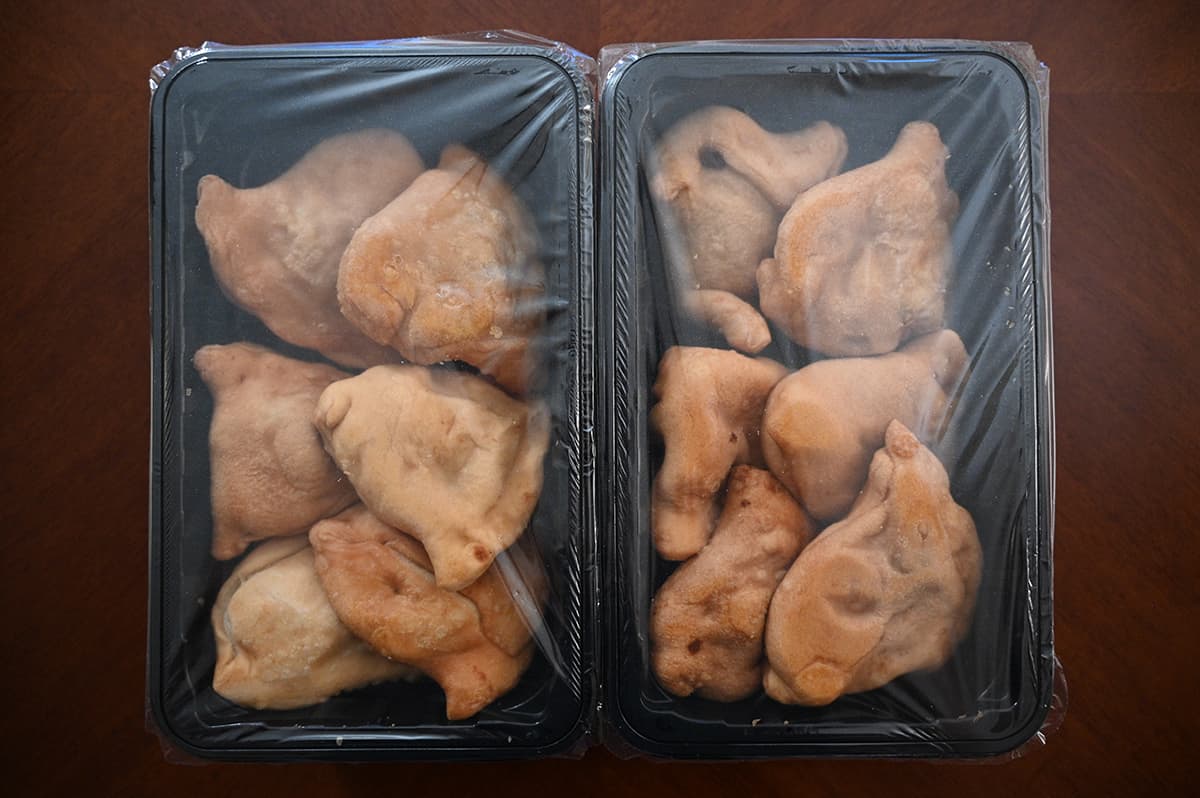 Convenience
The samosas are already pre-baked so you're basically just warming them in the oven, air fryer or microwave. I suggest using an air fryer or oven over the microwave because I bet they'd be a bit soggy after microwaving them. We didn't use our air fryer and the samosas still turned out really crispy and I bet in the air fryer they'd also be very crispy.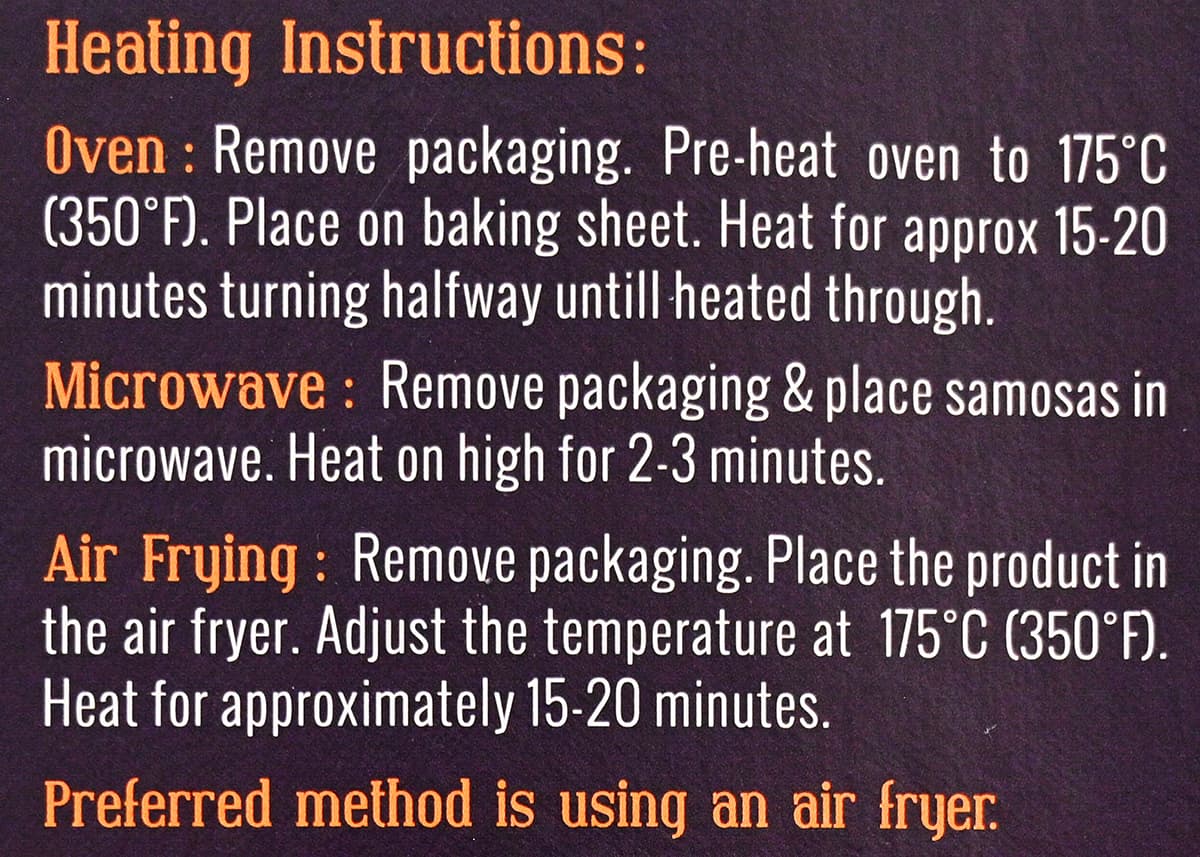 The samosas need to be kept refrigerated and the best-before date is only 12 days from when I purchased them. I believe you could freeze the samosas if you aren't going to eat them prior to the best-before date.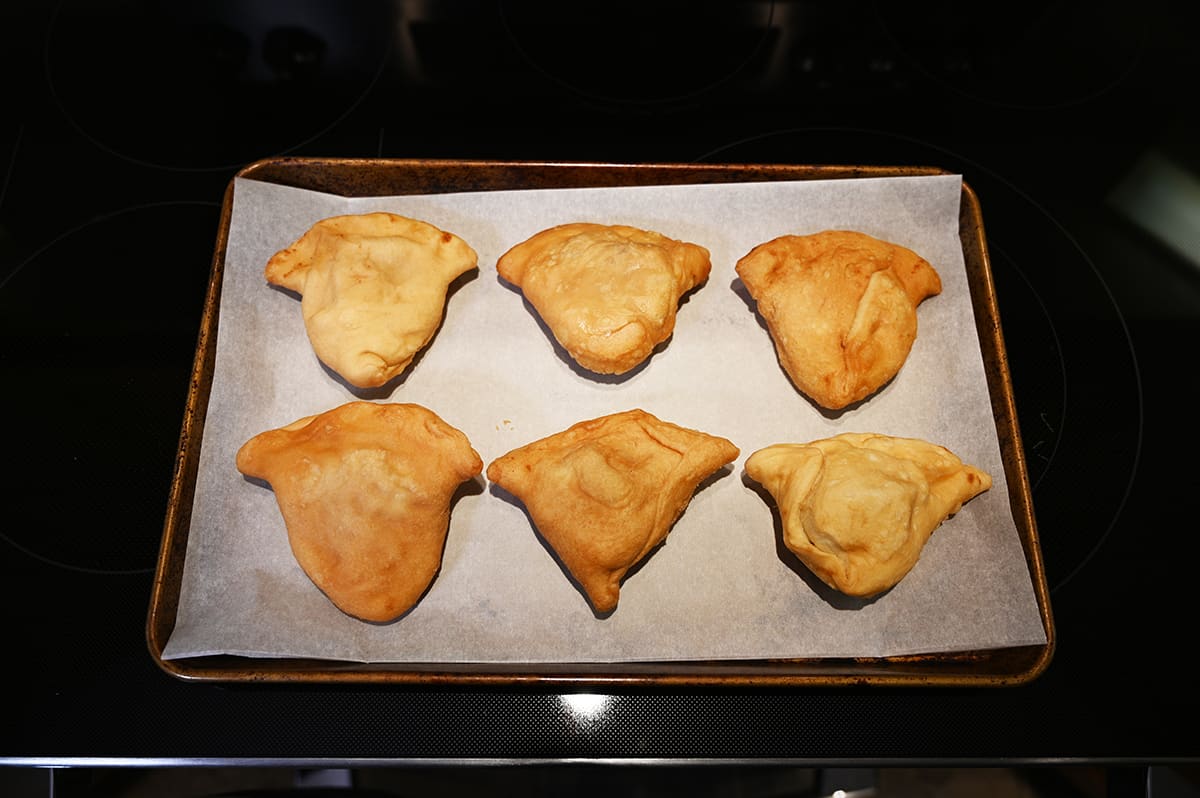 I'm disappointed they don't have any dipping sauce in the box but ketchup did the trick. Samosas are a great snack, appetizer or lunch.
Nutrition
Calories
One samosa contains 260 calories, nine grams of fat, 39 grams of carbohydrates, two grams of fibre, zero grams of sugar, six grams of protein and 430 milligrams of sodium.
Based on how heavy these taste I thought there'd be a lot more than 260 calories as well as a ton more sodium in one samosa.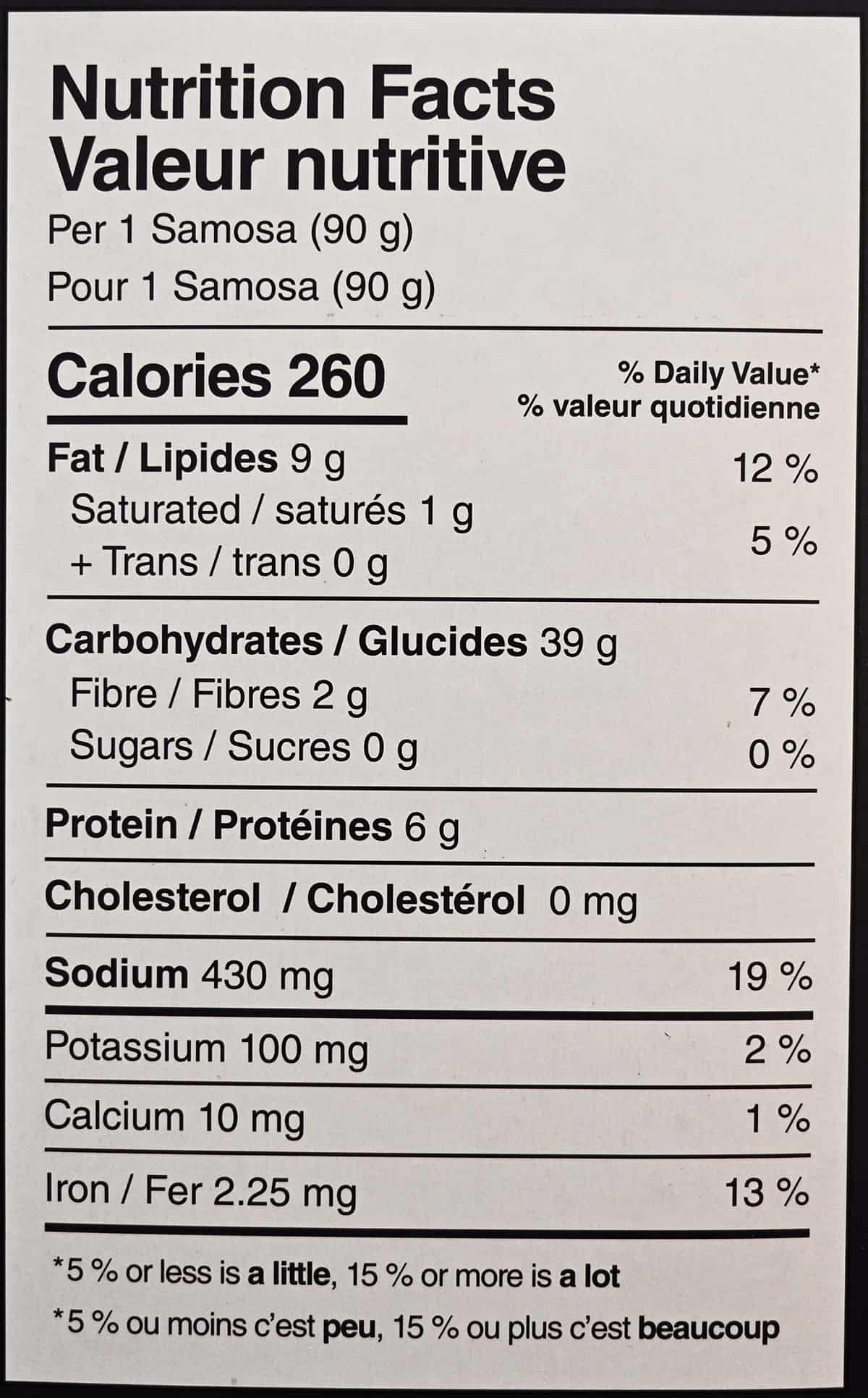 Ingredients
The ingredients list is short and sweet with only a few expected ingredients like hashbrowns, flour, oil, peas, carrots, salt and spices. I like that there isn't a ton of ingredients but that doesn't make samosa healthy. They're lacking in protein and don't have much healthy fibre.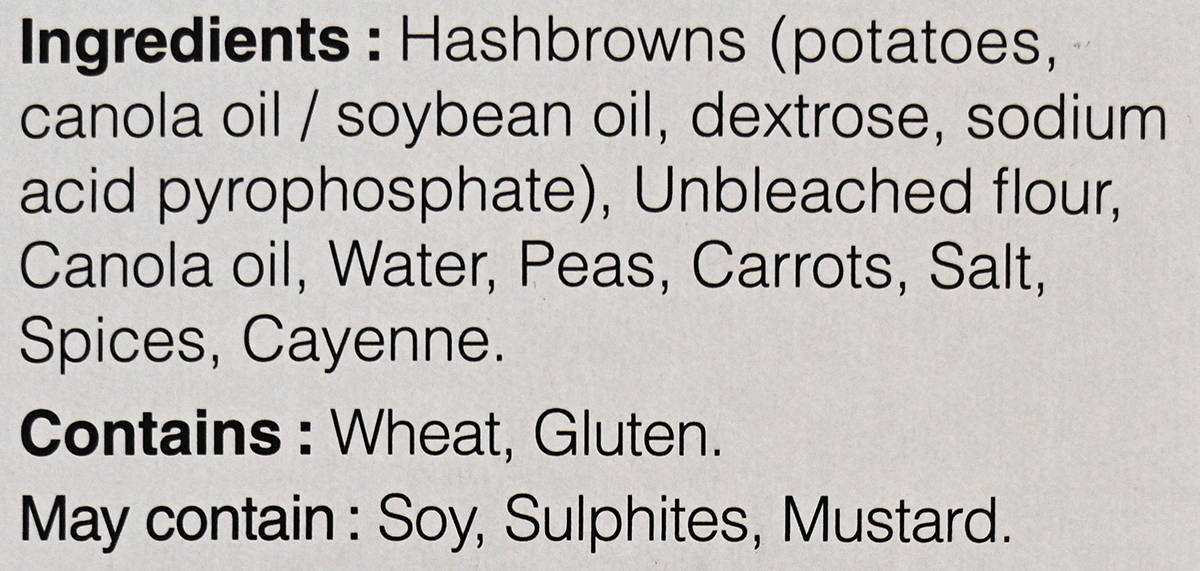 Scoring
Taste: 6/10
Cost: 8/10
Convenience: 10/10
Nutrition: 2/10
Overall
Walk on by!
If these included sauce in the box I might give them a "give it a try". I think if you're used to homemade or restaurant samosas you'll be disappointed in these.
Have you tried these? If so, what do you think of them?
---
Please note that this review was not paid for or sponsored by any third party. This product was purchased by Costcuisine for the purpose of producing this review. The opinions in this review are strictly those of Costcuisine. Costcuisine is not affiliated with Costco or any of its suppliers. In the event that Costcuisine receives compensation for a post from the manufacturer of a product or some other third party, the arrangement will be clearly disclosed (including where the manufacturer of a product provides Costcuisine with a free sample of the product).