Are you looking for a protein bar that's gluten-free and collagen-infused? The Costco Smart For Life Protein Bars may pique your interest! The flavors (caramel almond, choco crisp and peanut butter) sound tasty but pretty typical for protein bars. How do these protein bars compare to some of the other options available at Costco?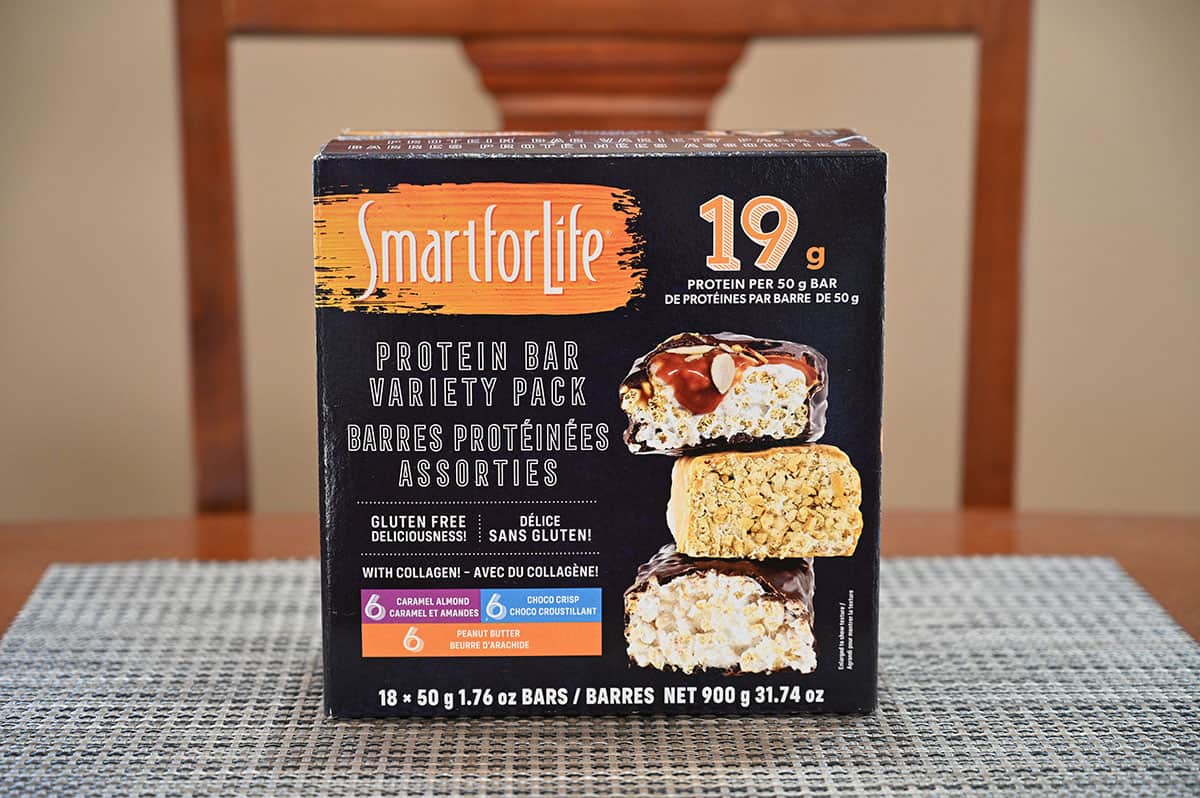 Costco seems to have a pretty decent selection of protein bars to choose from. I've seen the Smart For Life protein bars at Costco for a long time but never picked them up to try. My favorite protein bars are the RXBARs from Costco so I tend to overlook any other bars.
Other high protein items at Costco are the Leanfit Organic Chocolate Protein, Quest Protein Bars, Kirkland Signature Protein Bars, Kirkland Signature Chewy Protein Bars, Quaker Greek Yogurt Protein Granola, Bakestone Brothers Protein Wraps and the Kirkland Signature Organic Greek Yogurt.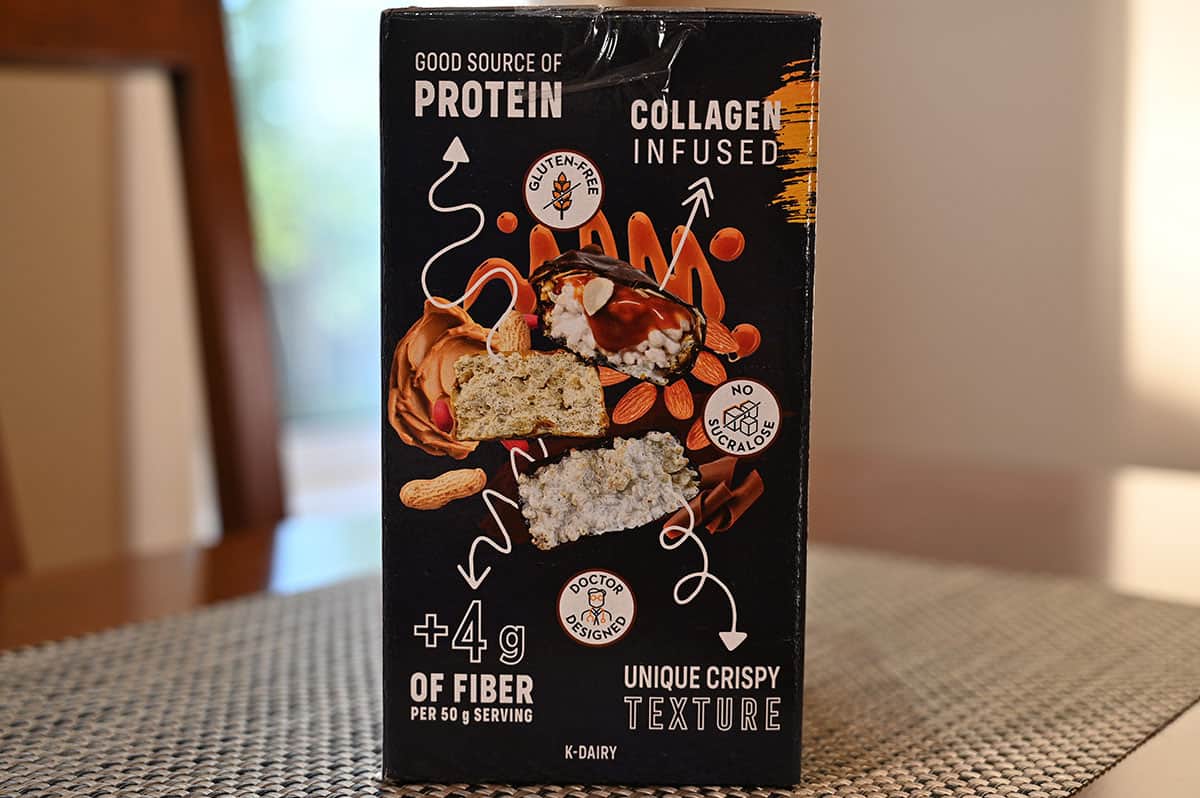 Location in Store
You can find the protein bars in the snack section at Costco, near the front of the store by all the other protein bars and granola bars. The item number is 1370897.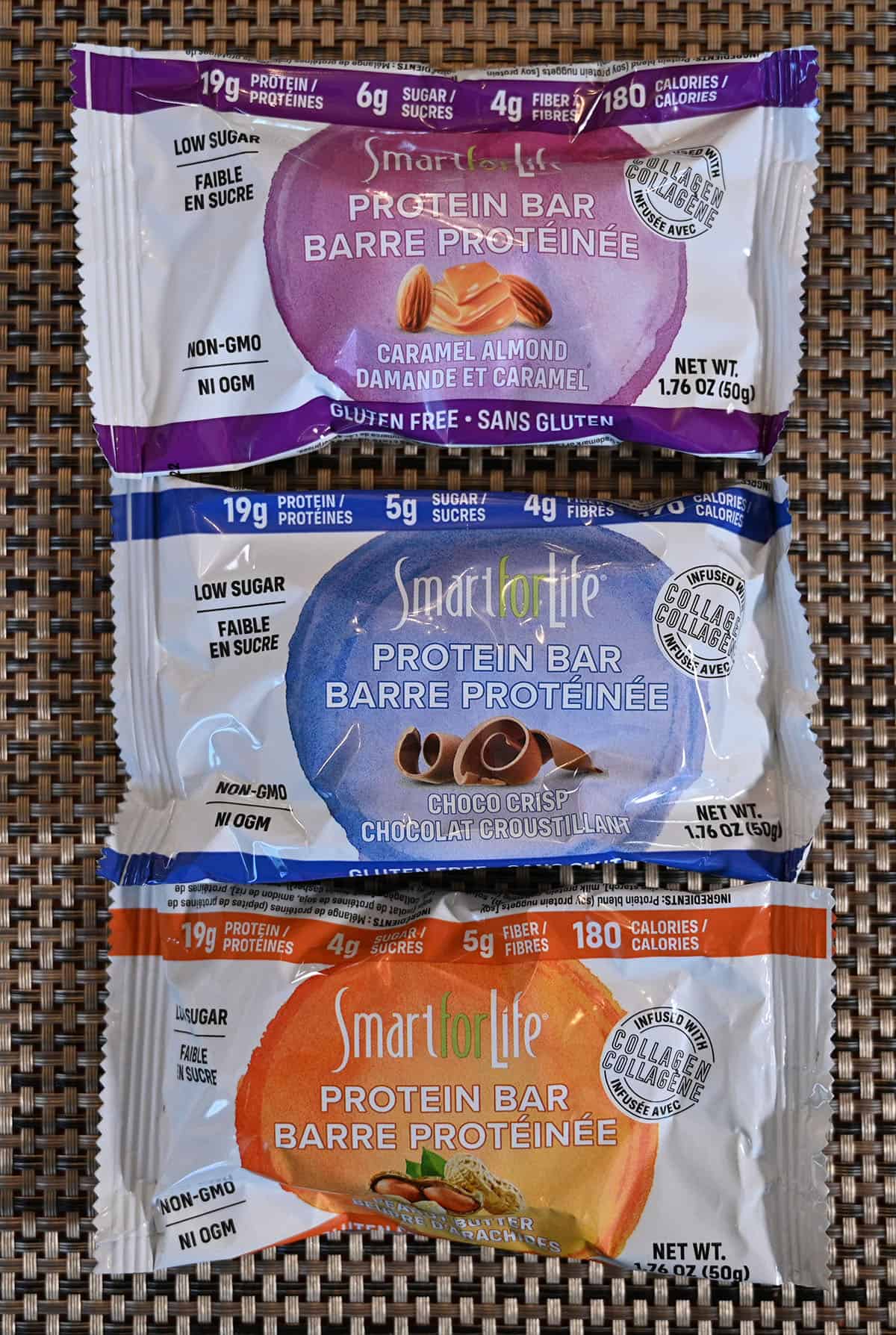 Taste
There are three flavors of protein bars in the box, caramel almond, peanut butter and choco crisp. All three flavors have a rice crisp center which is different than most protein bars I've had. They're like a candy bar, just nowhere near as good.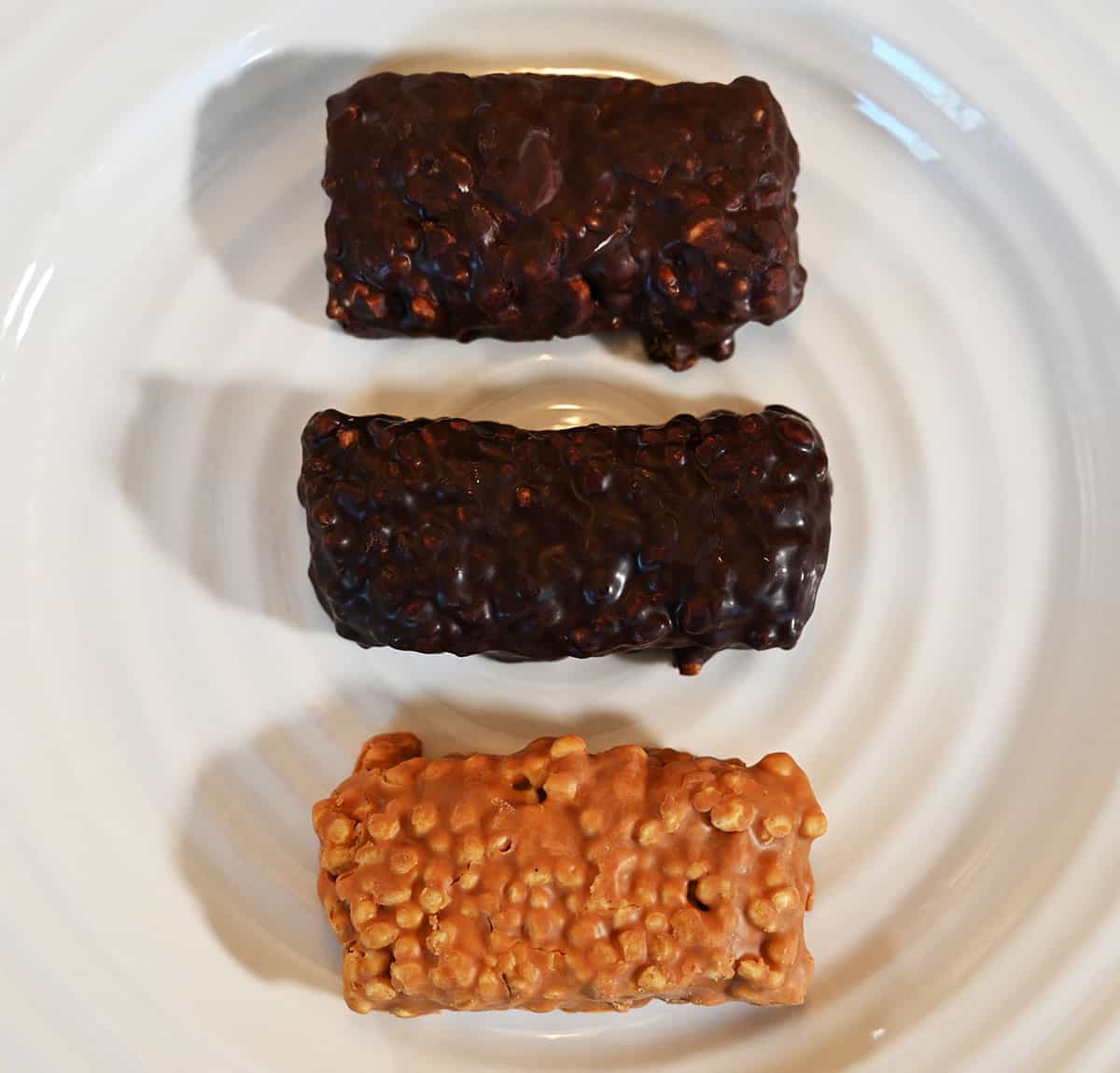 I tried all three flavors and I'm going to deliver my thoughts on each one!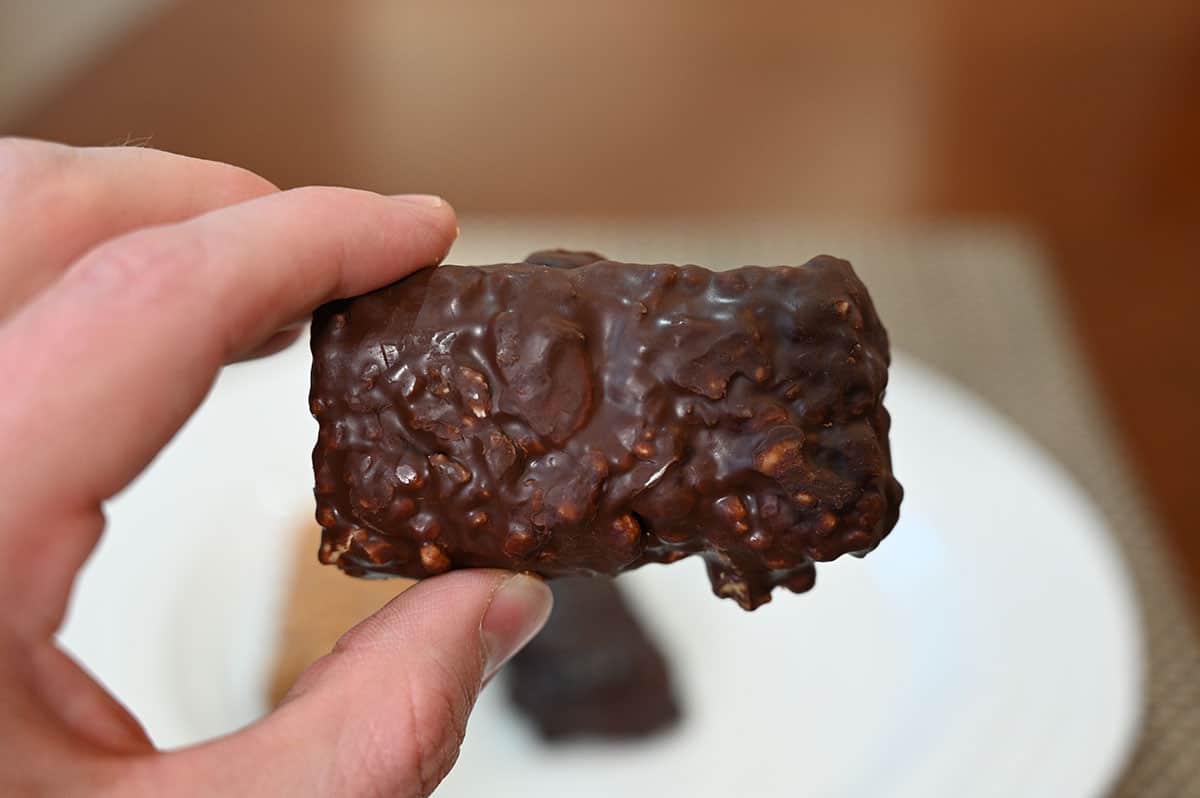 Caramel almond is chalky and has a medicinal taste. Very strong almond extract flavor. The rice crisps are very dry and not crunchy, more spongey but really lacking in flavor. No caramel flavor that I could notice because the almond extract is so strong.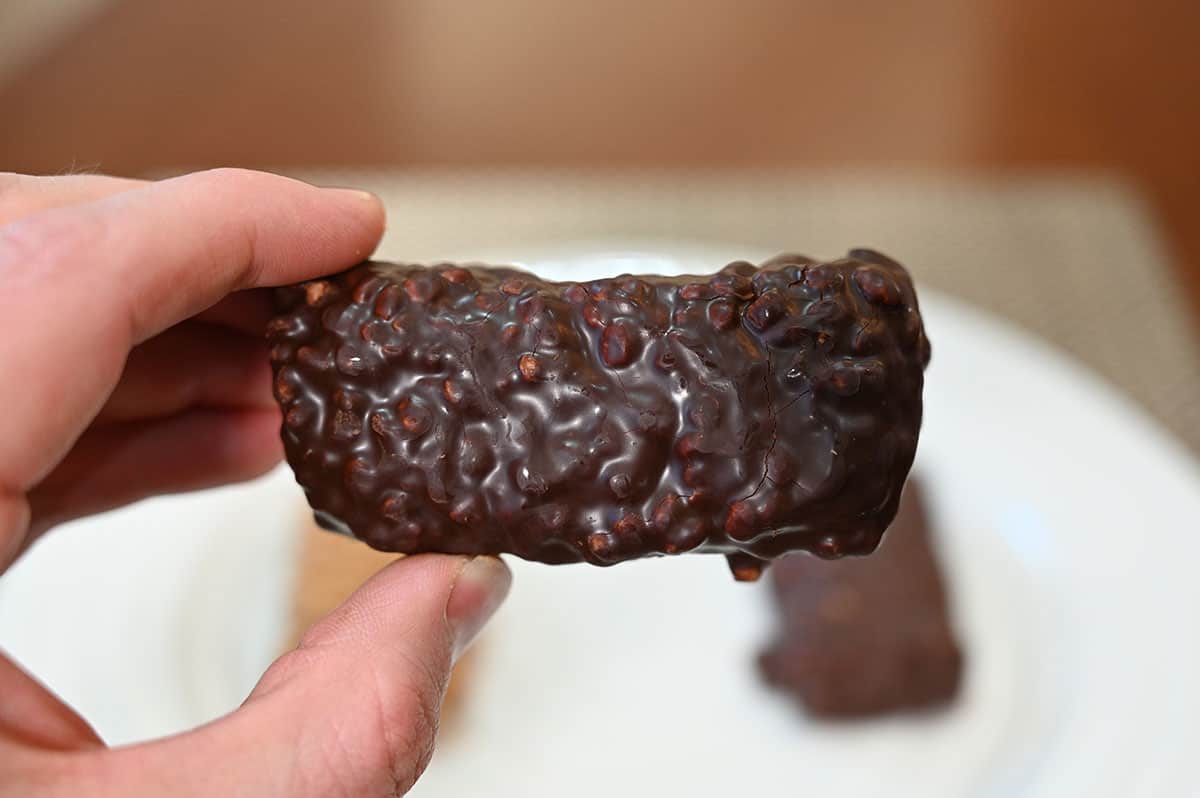 Choco crisp – I like this one better than the caramel almond has a subtle chocolate flavor. Still chalky, still dry. Not very sweet. Very bland tasting.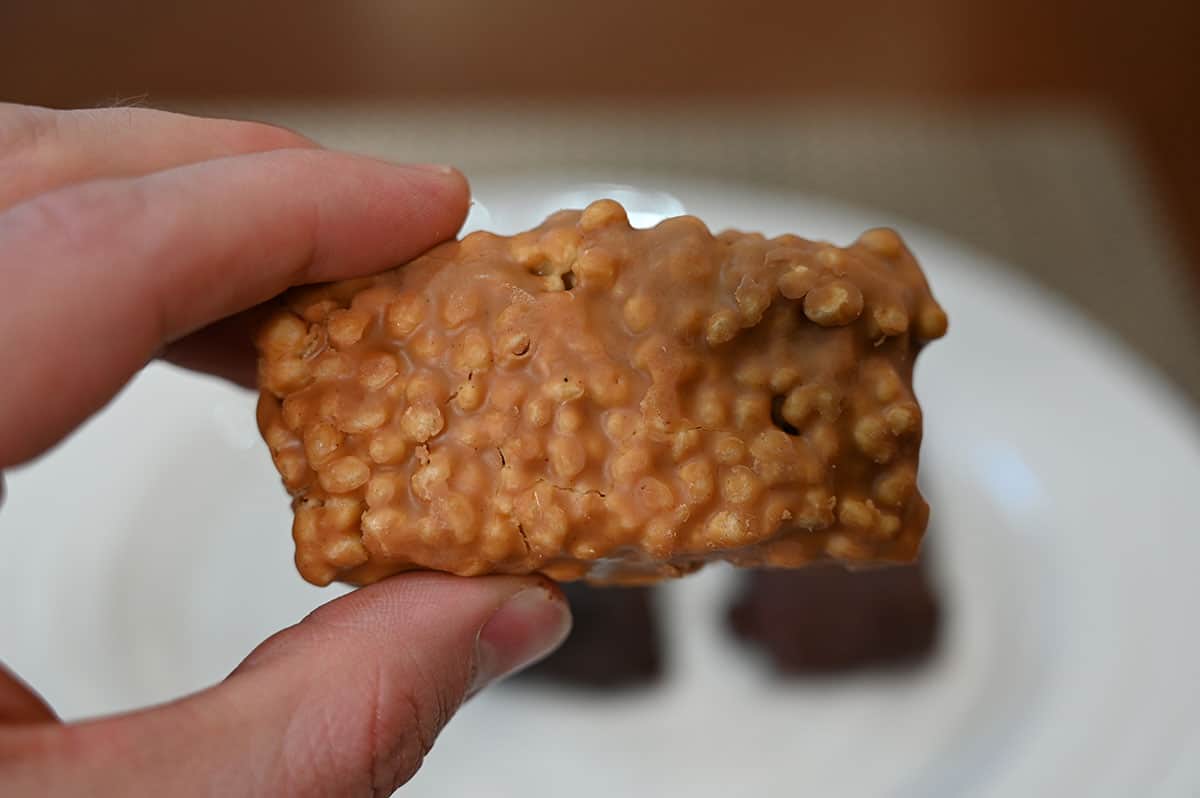 Peanut butter is probably my favorite. The peanut butter flavor coating on the outside is nice and sweet, reminiscent of the peanut butter in a Wunderbar candy bar. Has the same rice crisps as the other two, so is dry, and chalky.
I do not like these protein bars, if I were starving and stranded I'd eat them but otherwise I wouldn't.
Cost
The 900-gram box comes with eighteen bars, six of each flavor and each bar is 50 grams. The regular price is $21.99 Canadian at Costco for the box but I was able to get it for five dollars off on sale.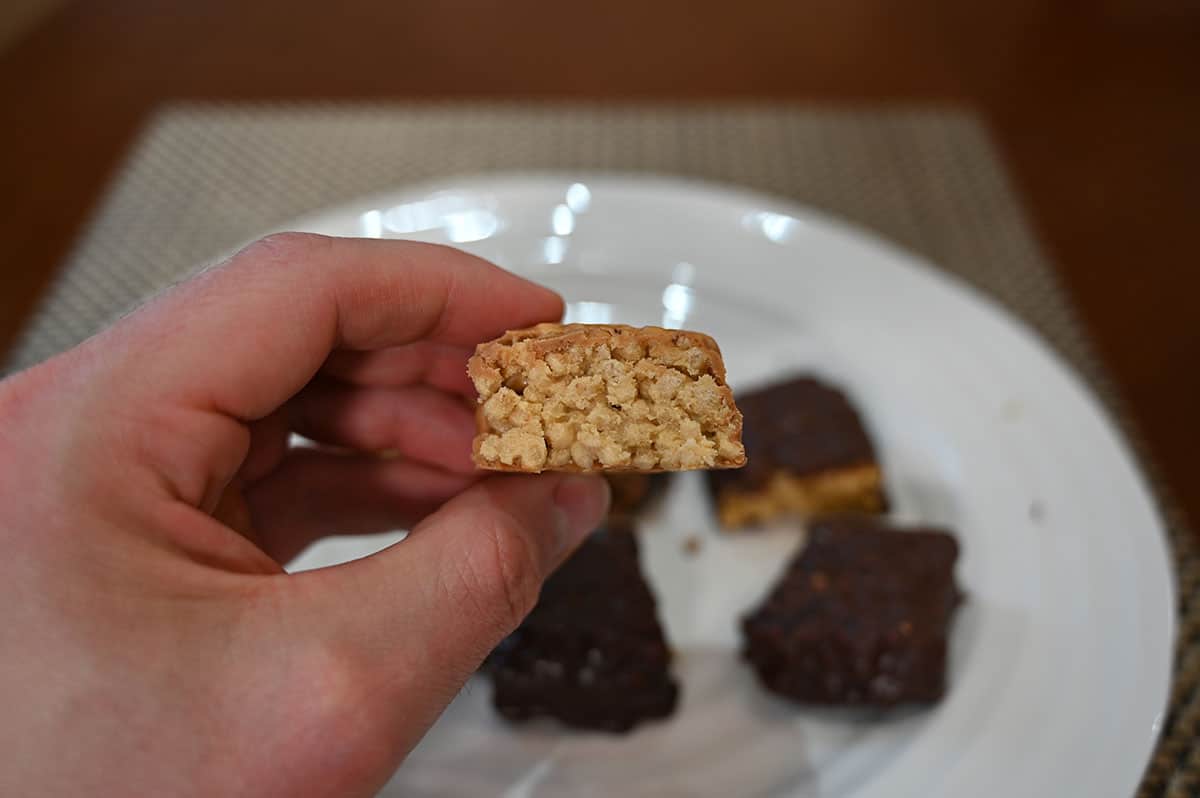 Convenience
Each bar is individually wrapped so you can easily pop one in your purse, in your desk at work or glove compartment in your car. The best before date listed on the box is well over a year from when I purchased the bars.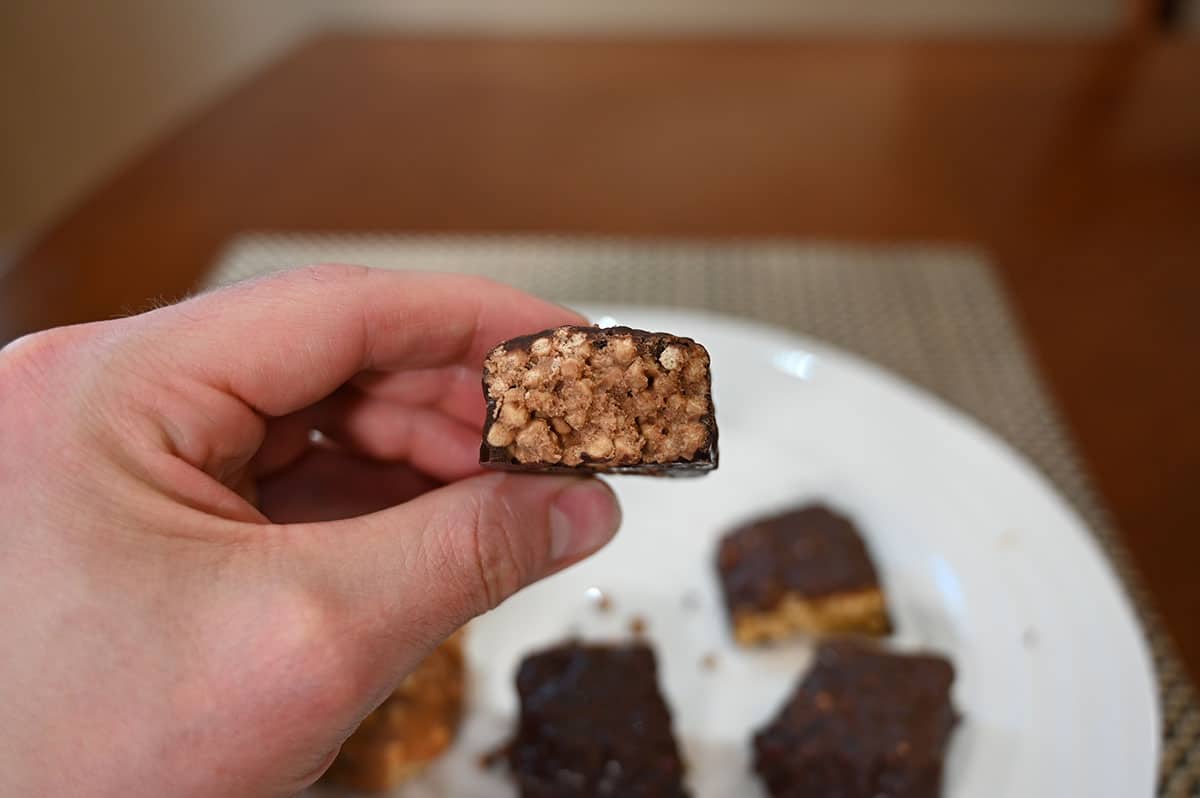 Protein bars make a convenient meal replacement or snack. They're great for traveling or if you're unsure of when or where your next meal is!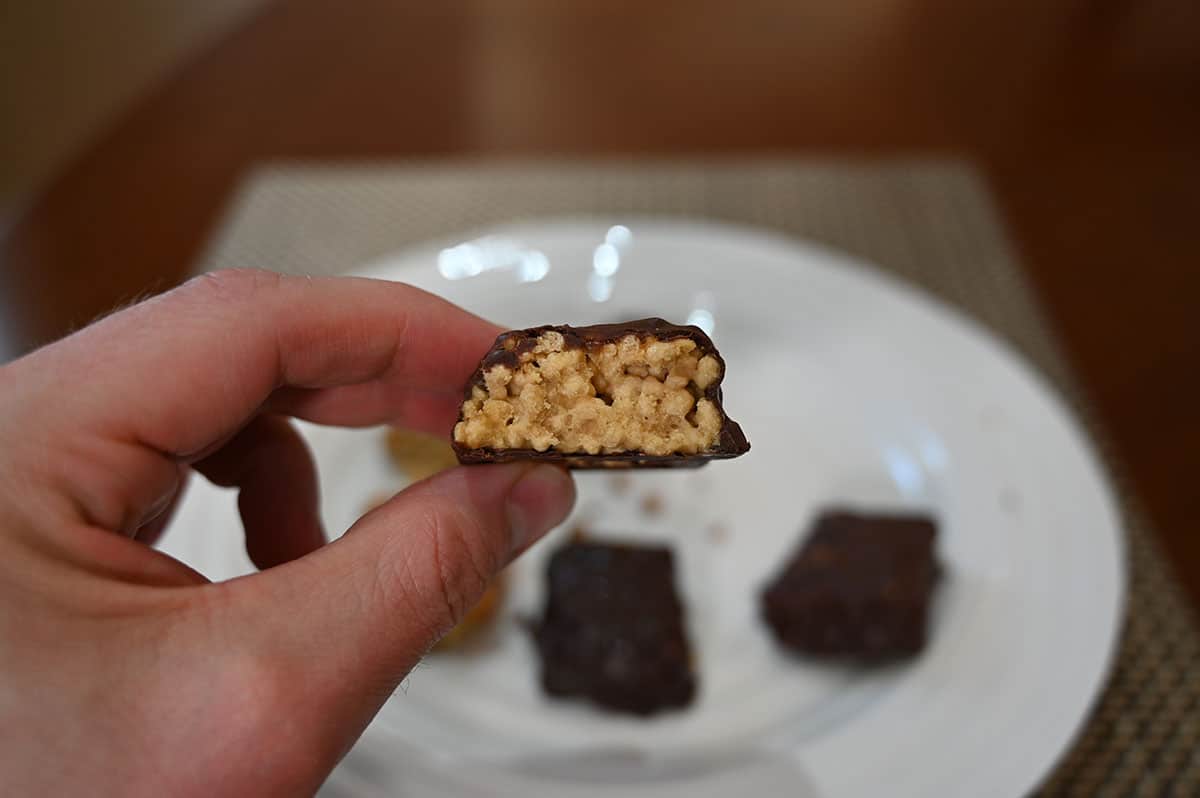 Nutrition
Calories
The calories vary depending on the flavor. Each bar is 170 to 180 calories, six to eight grams of fat, 16 grams of carbohydrates, four to five grams of fibre, four to six grams of sugar, one to three grams of sugar alcohol, 19 grams of protein, and 210 to 240 milligrams of sodium.
Although these aren't super high in calories or fat and have 19 grams of protein the ingredients make them less than healthy in my opinion.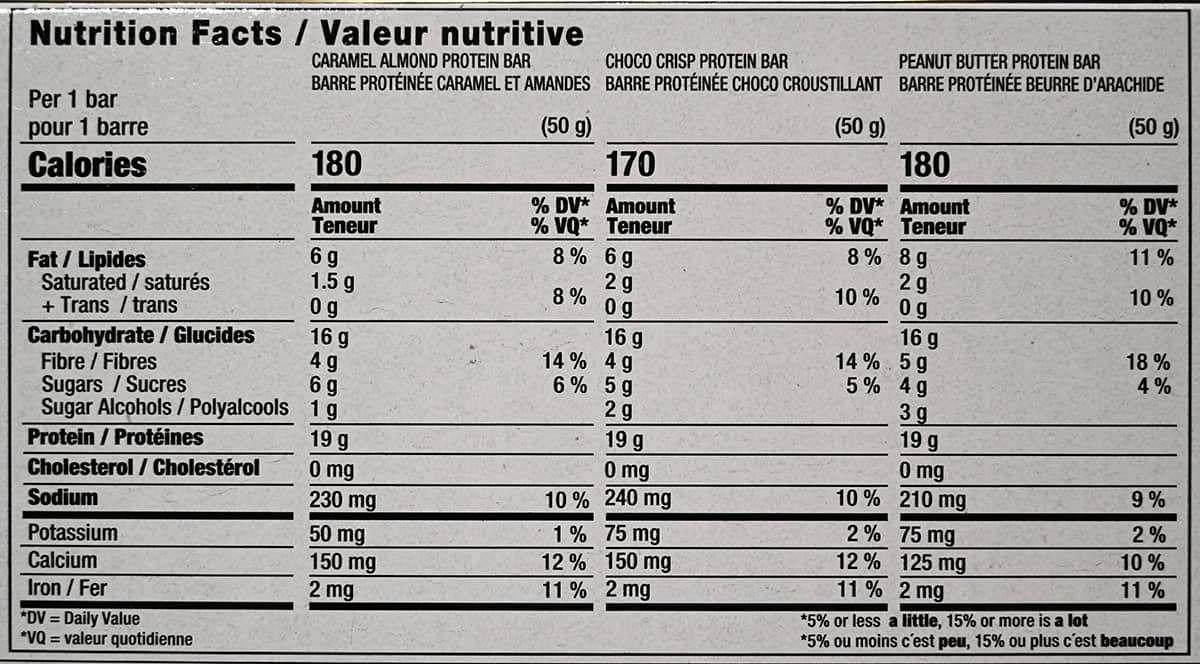 Ingredients
I don't love the ingredients list, these look like a candy bar to me with the corn syrup and other ingredients. I prefer protein bars that don't have soy in them or other allergens like milk and eggs. If you have nut allergy these also contain peanuts and tree nuts.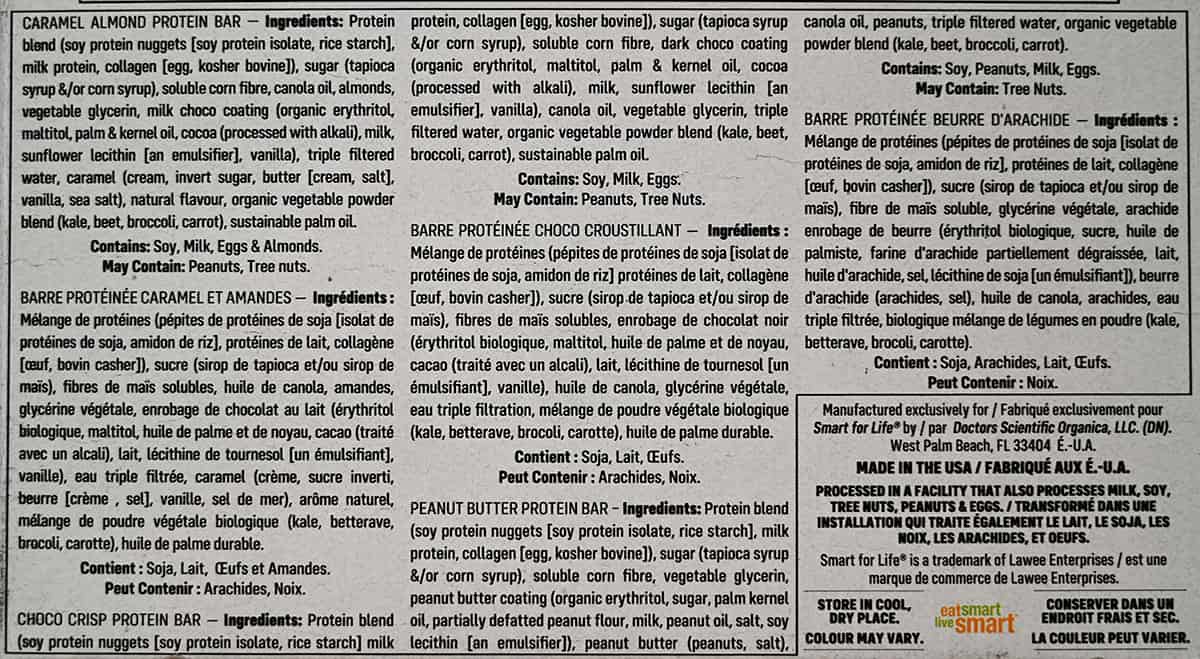 Scoring
Taste: 3/10
Cost: 7/10
Convenience: 10/10
Nutrition: 2/10
Overall
Walk on by
I don't like the taste of these protein bars or the ingredients! Costco has far better options.
What's your favorite protein bar that Costco carries?
---
Please note that this review was not paid for or sponsored by any third party. This product was purchased by Costcuisine for the purpose of producing this review. The opinions in this review are strictly those of Costcuisine. Costcuisine is not affiliated with Costco or any of its suppliers. In the event that Costcuisine receives compensation for a post from the manufacturer of a product or some other third party, the arrangement will be clearly disclosed (including where the manufacturer of a product provides Costcuisine with a free sample of the product).