These Sun Maid Sweet and Spicy Golden Raisins are flavorful and unique tasting!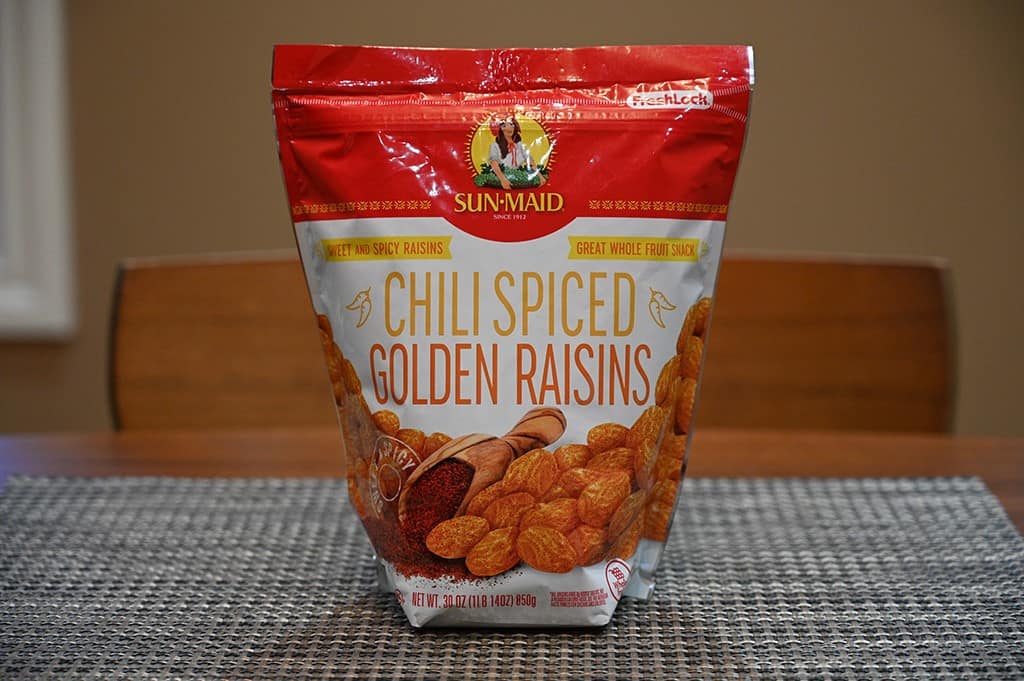 Today I'm reviewing these Sun-Maid Chili Spiced Golden Raisins from Costco. These are currently only available in the LA area, Central Valley and Bay area. I was offered a free sample to try and couldn't say no to something I've never tried before or even knew existed!
I find that raisins are either something people like or really don't like, I don't mind raisins one bit and actually love the Kirkland Signature Cinnamon and Raisin Bagels, Dempsters Raisin Bread from Costco and the Kirkland Signature Milk Chocolate Covered Raisins. Other products I've reviewed that include raisins are the Kirkland Signature Trail Mix, Ozery Bakery Morning Rounds and the Prana Kilimanjaro Deluxe Chocolate Mix.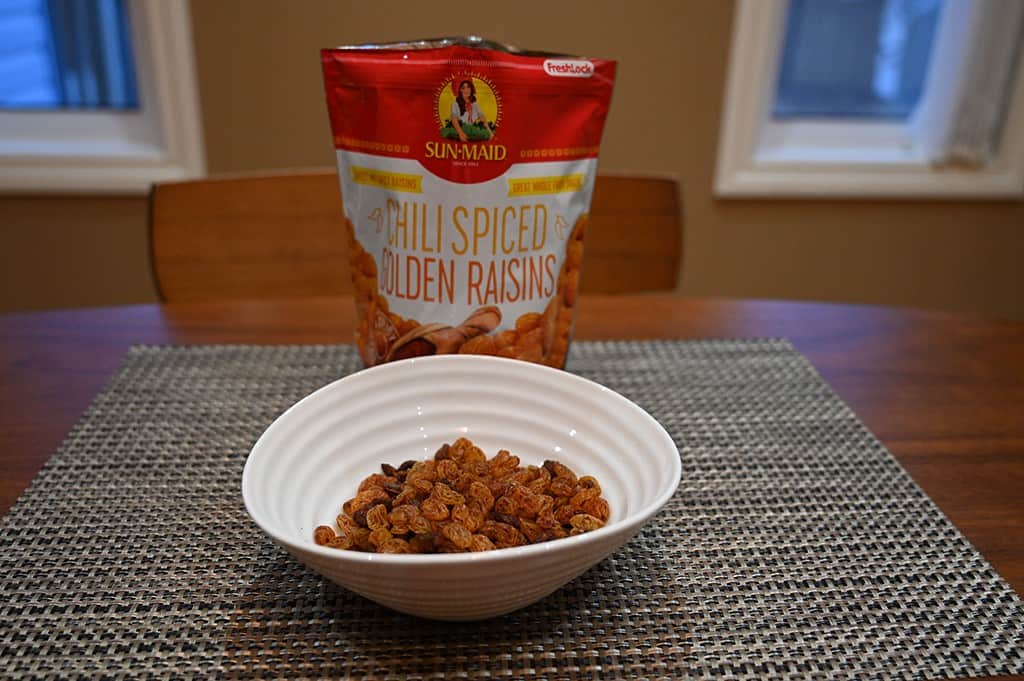 Taste
I have never tasted a raisin like this ever before. They're so interesting tasting! I'm not sure I totally love them alone but they're not bad! The Costco Sun-Maid Chili Spiced Golden Raisins definitely have some spice to them!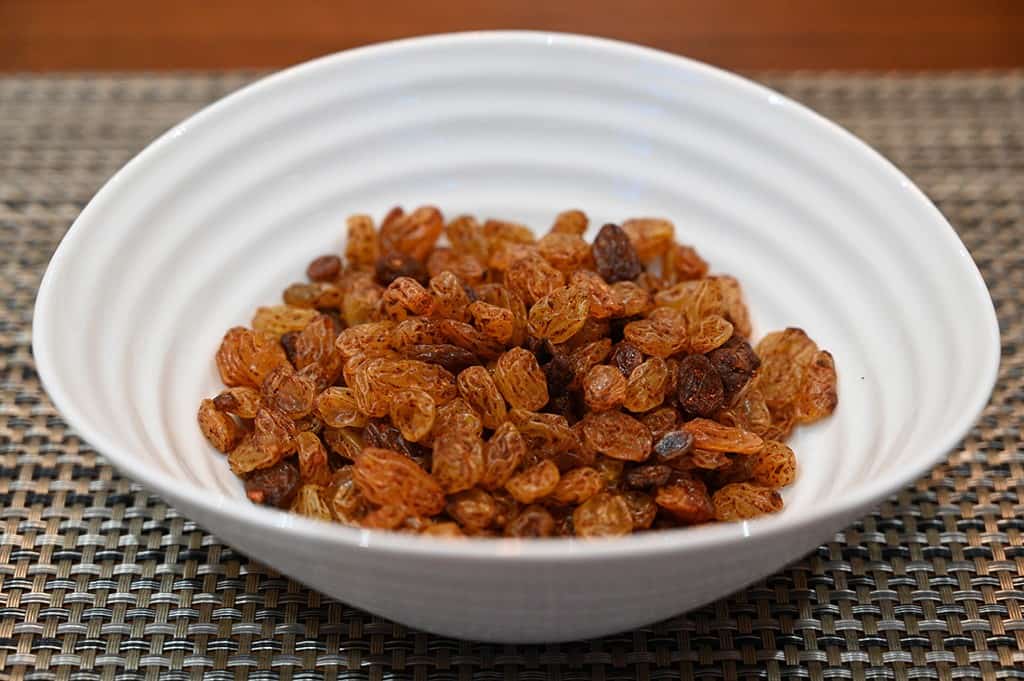 They're sweet, spicy and slightly salty all at once, very flavorful! I also noticed a bit of a lime flavor that I'm guessing is coming from the citric acid and lemon juice. If you like sweet & spicy flavored foods you might like these.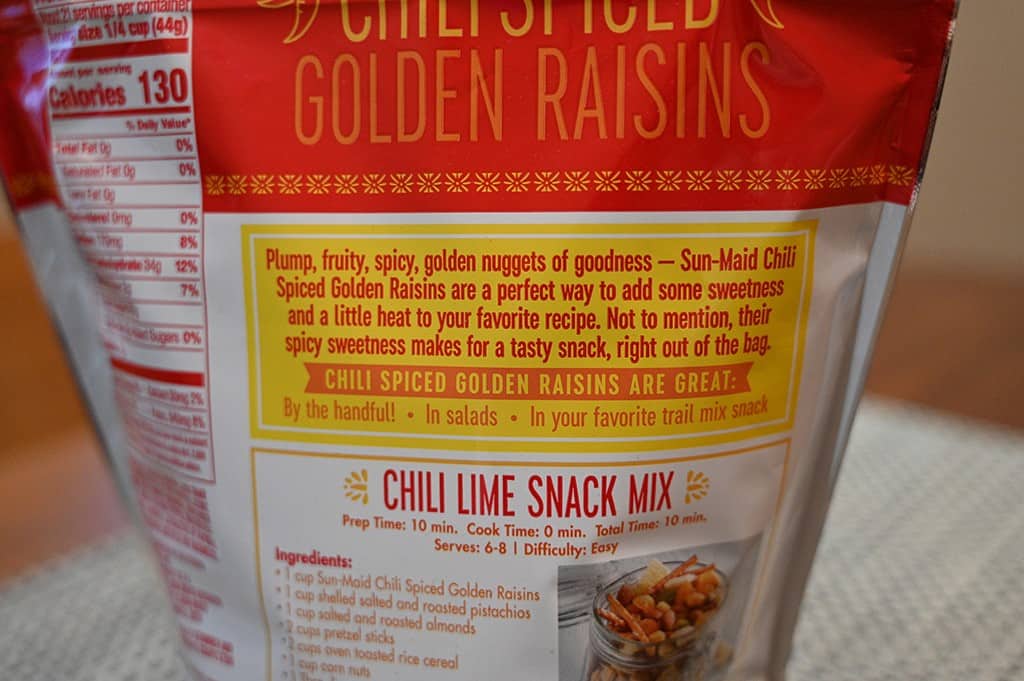 Cost
For 850 gram 30 oz bag the Costco is about $8.99 USD.
Convenience
The bag reseals after opening which is amazing! The best before date is about a year from the date I received the raisins.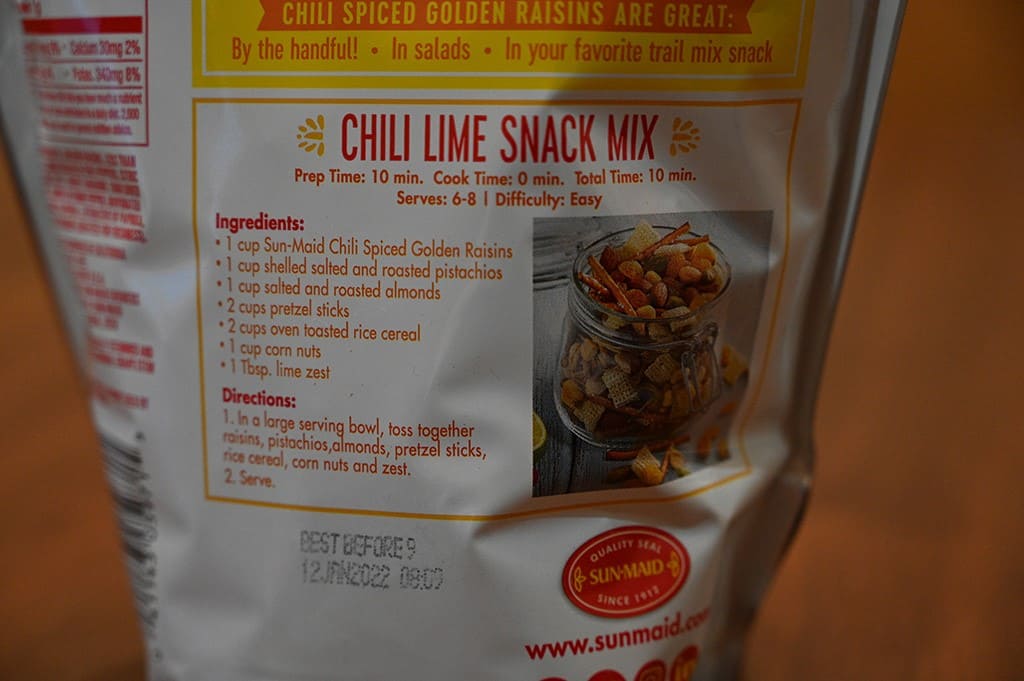 These are great to have alone if you like to snack on raisins or you could use them to make a snack mix, add them to popcorn or throw them in a salad. I'm going to use them in a grain salad like a cold quinoa salad or couscous salad. Another idea is to use them in a chicken salad with a bit of curry powder!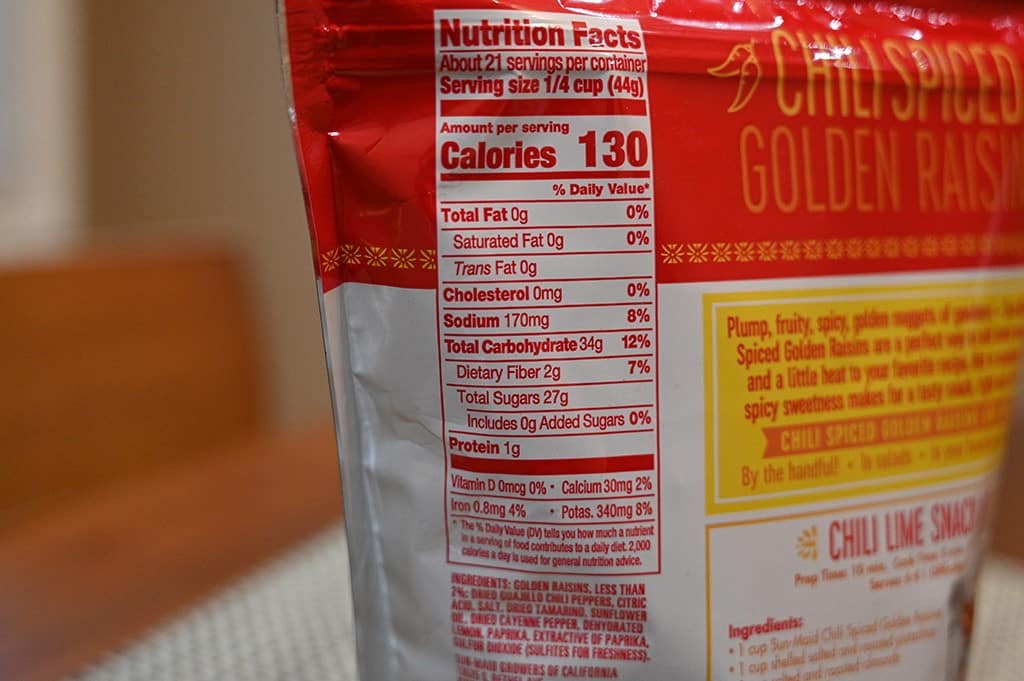 Nutrition
1/4 cup or 44 gram serving is 130 calories, zero grams of fat, 170 mg of sodium, 27 grams of sugar, two grams of fibre, one gram of protein and 34 grams of carbohydrates.
Raisins are naturally sweet so there's zero grams of added sugars in the Golden Chili Spiced Raisins from Costco. If you're diabetic or watching your sugar intake you might just want to eat a few less raisins.
The ingredients list is extremely short and sweet with ingredients like dried tamarind and dried guajillo chili peppers which I would expect to see for chili-spiced raisins!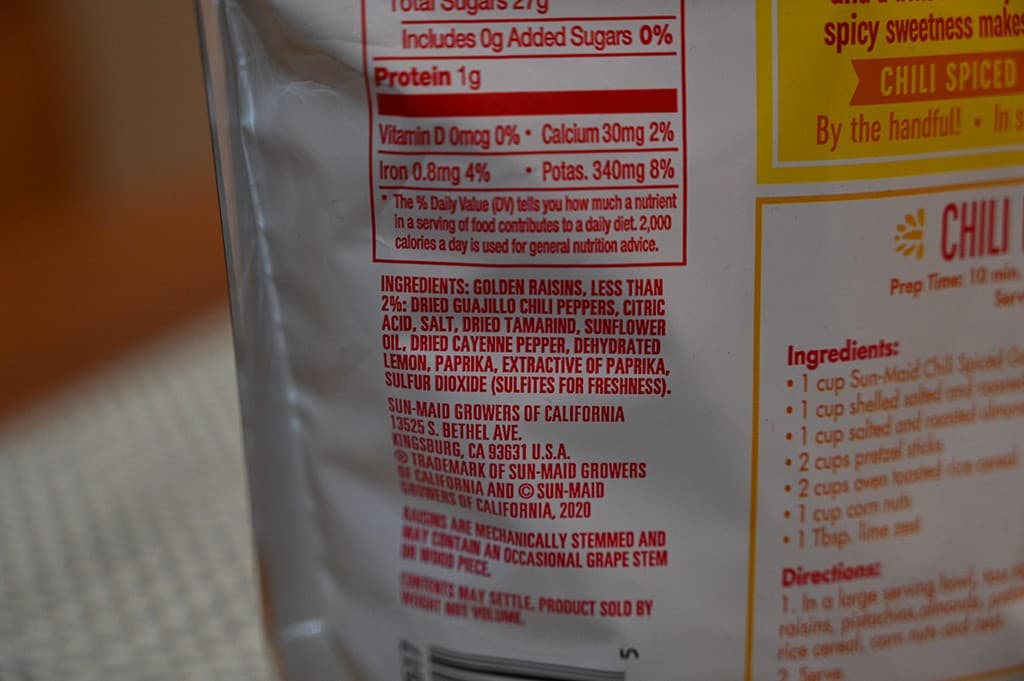 Scoring
Taste: 6.5/10
Cost: 7/10
Convenience: 10/10
Nutrition: 8/10
Overall
Give it a try!
These are really unique tasting and would make a fun addition to salads and snack mix or just to enjoy alone! I can't say I totally love them but I'm also not the biggest fan of spicy foods or chili spiced things.
Have you tried these? What did you think? How would you use these Chili Spiced Golden Raisins?
---
Please note that this review was not paid for or sponsored by any third party. However, Costcuisine was given a free sample of this product for the purpose of producing this review. The provision of the free sample was not contingent on Costcuisine providing a favorable review of the product and Costcuisine retained full editorial control of the contents of this review. The opinions in this review are strictly those of Costcuisine. Costcuisine is not affiliated with Costco or any of its suppliers.