If you're a lemon dessert fan the Upper Crust Bakery Lemon Bites from Costco are mini lemon cakes with covered with lemon icing. These lemon bites look like the perfect zesty two-bite-sized treat but are they as refreshingly delicious as they look?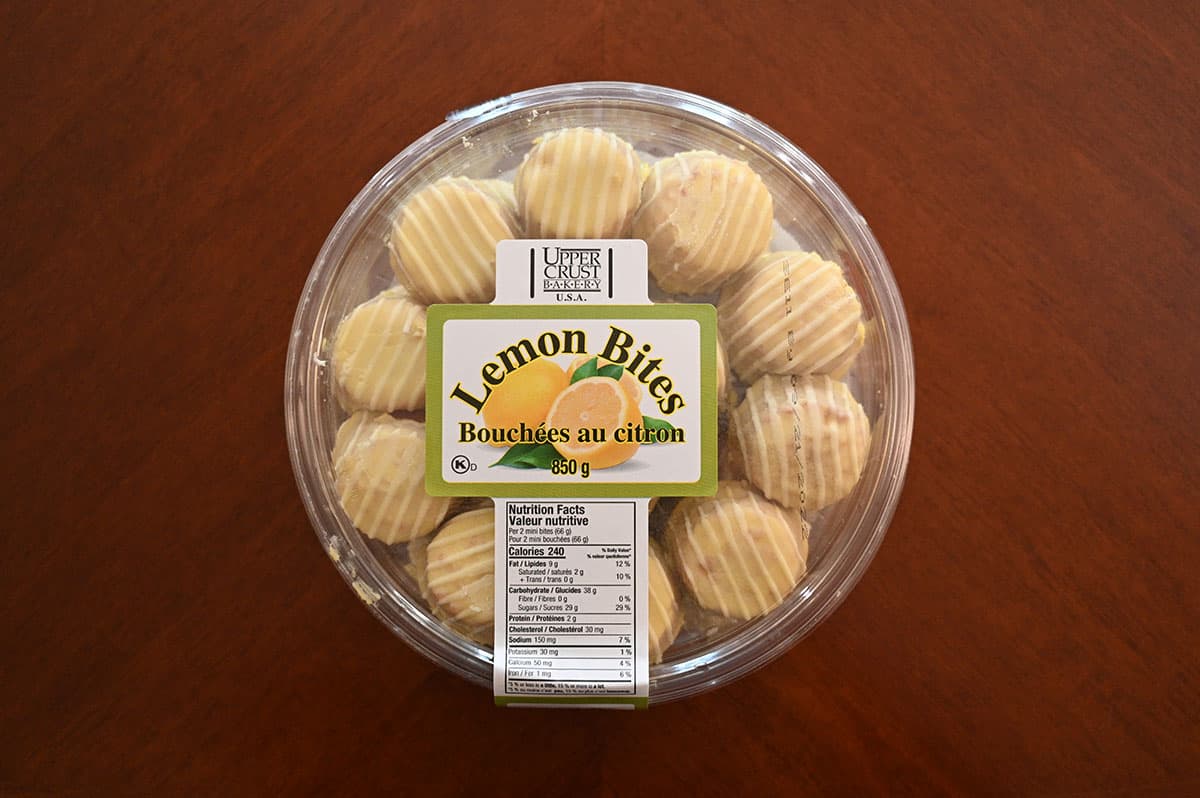 I love lemon desserts during the summer months! Lemon meringue pie and lemon bars just scream summer to me. When I saw these Costco Upper Crust Bakery Lemon Bites during the tail end of the summer I wanted to pick them up to try and review.
Other lemon products from Costco are the Costco Good Host Raspberry Lemonade, Costco Kirkland Signature Lemonade, Costco Kirkland Signature Lemon Cream Cheese Danishes, Costco Duso's Lemon Ricotta Mezzaluna, Costco Donsuemor Lemon Zest Madeleines, Costco Krusteaz Meyer Lemon Bar Mix and the Costco Kirkland Signature Raspberry Lemonade Cake.
Location in Store
You can find these in the bakery section at Costco, they aren't refrigerated and the item number is 1677304.
Taste
The Lemon Bites are basically mini lemon cakes with a generous amount of icing on them. They're very moist and soft but not very light or fluffy. The texture of the cake is on the denser side. They're very sweet and have a deliciously strong lemon flavor.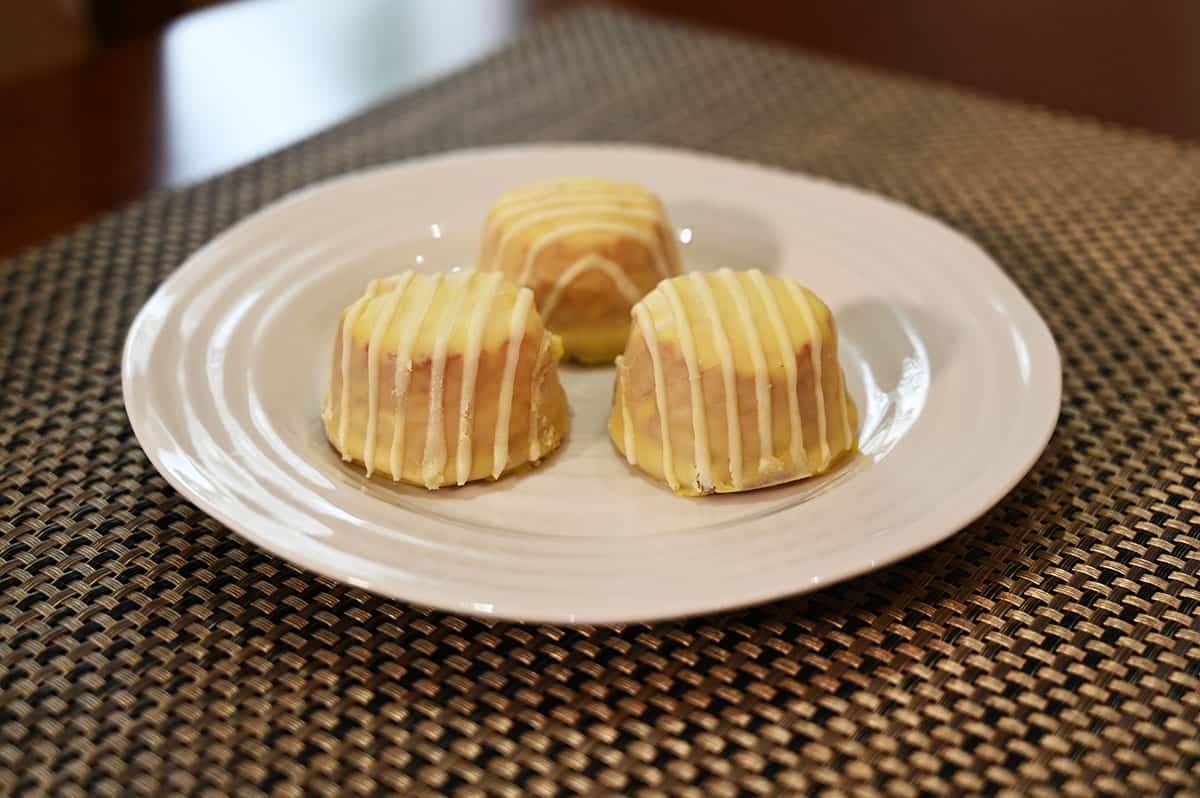 The majority of the lemon flavor seems to come from the icing – when I tasted a piece of the cake by itself, it wasn't as sweet or as lemony.
I think lemon fans will enjoy these, they're tangy, sweet, refreshing and very lemony!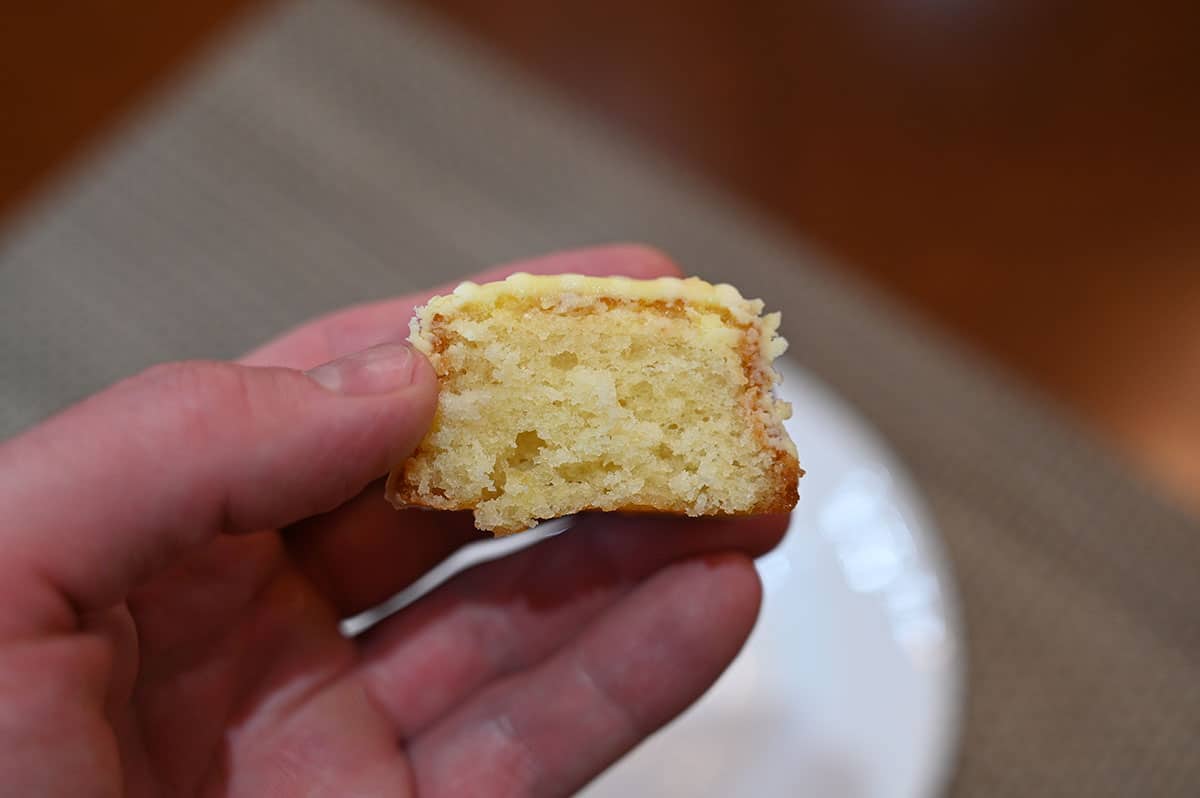 Cost
The 850-gram container of lemon bites costs $9.99 Canadian, which isn't too expensive in my opinion after tasting the lemon bites and seeing how many are in the container!
Convenience
The Lemon Bites come in a resealable plastic container with a plastic divider between the two tiers. The best before date listed on the container is almost three weeks from when I purchased them. The bites freeze really well and thaw nicely without the texture or flavor changing.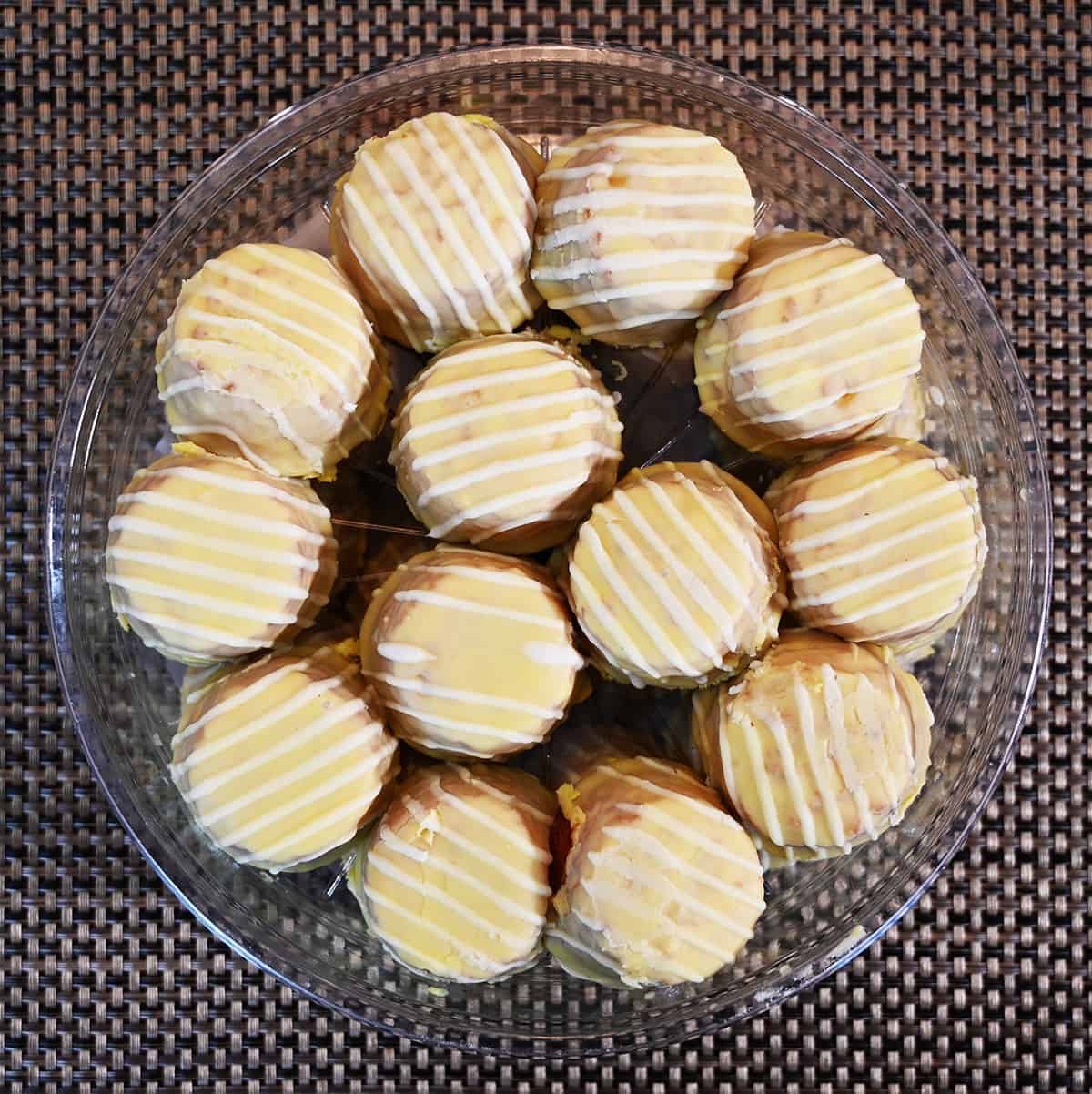 I gave some of these to my parents and my mom has been enjoying them with a coffee mid-morning. They're also great as a dessert or afternoon treat! I definitely think you have to enjoy the flavor of lemon to like these.
Nutrition
Calories
Two bites are 240 calories, nine grams of fat, 38 grams of carbohydrates, zero grams of fibre, 29 grams of sugar, two grams of protein and 150 milligrams of sodium. One bite is enough to satisfy me which is only 120 calories and four and a half grams of fat, however one bite is still quite a lot of sugar! The amount of sugar in these is quite high.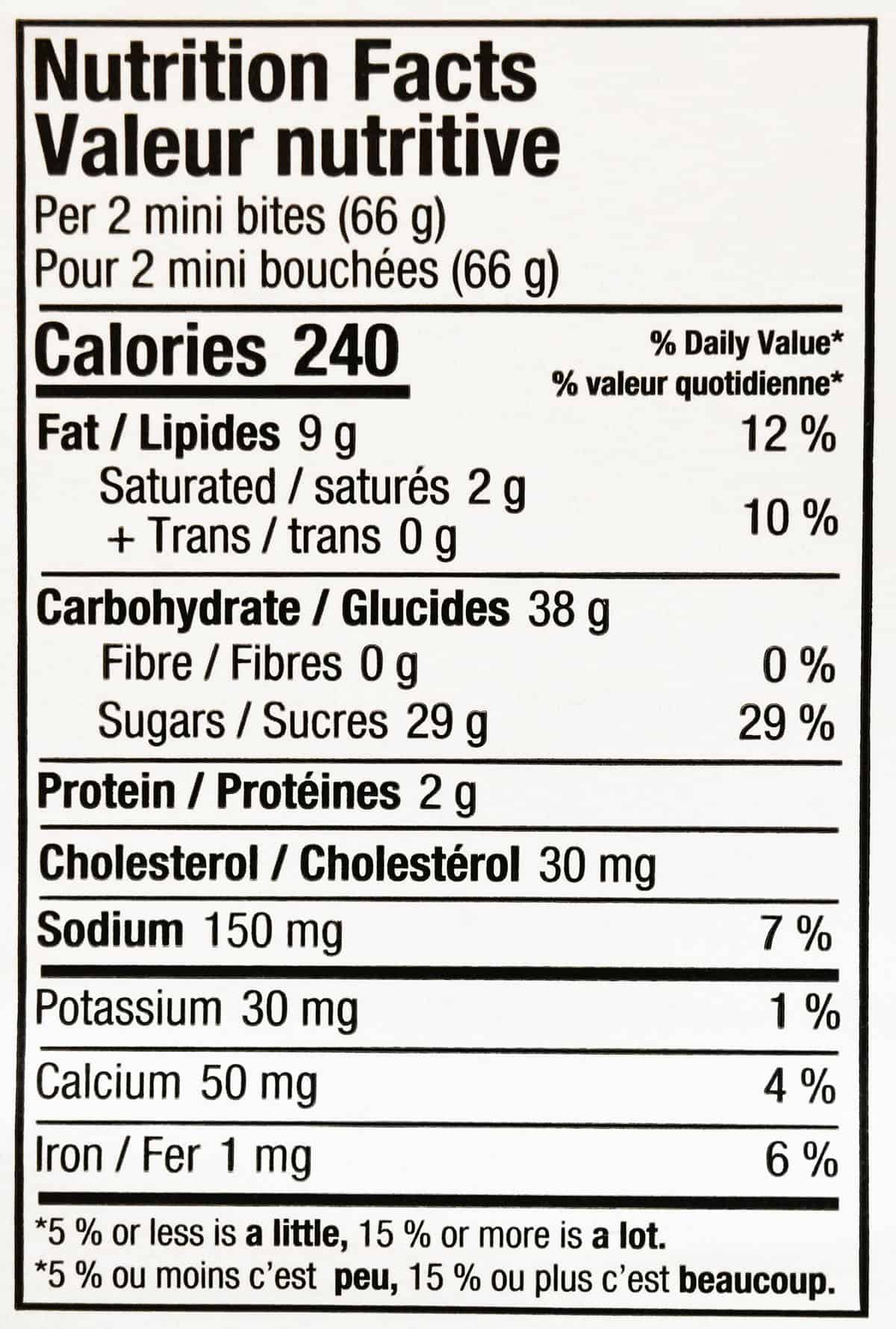 Ingredients
These aren't healthy at all and have a few ingredients that I wish weren't listed like soybean oil and palm oil. The lemon bites contain wheat, egg, soy and milk, so all the major allergens. They also may contain tree nuts.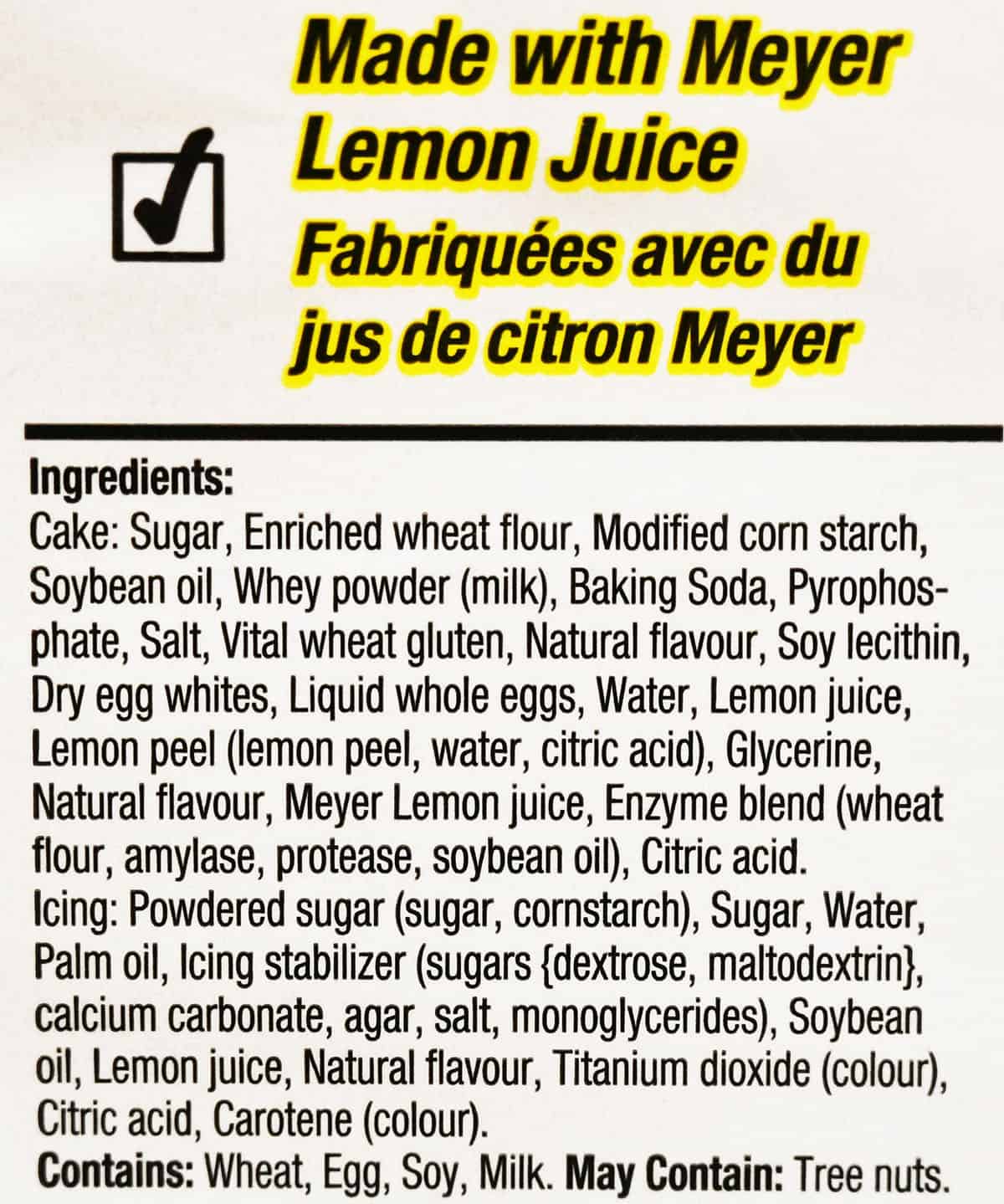 Scoring
Taste: 8.5/10
Cost: 8/10
Convenience: 10/10
Nutrition: 0/10
Overall
Give it a try!
If you like lemon desserts like the Costco Nonni's Limoncello Biscotti Bites, you'll really like these.
Have you tried these? What did you think of them?
---
Please note that this review was not paid for or sponsored by any third party. This product was purchased by Costcuisine for the purpose of producing this review. The opinions in this review are strictly those of Costcuisine. Costcuisine is not affiliated with Costco or any of its suppliers. In the event that Costcuisine receives compensation for a post from the manufacturer of a product or some other third party, the arrangement will be clearly disclosed (including where the manufacturer of a product provides Costcuisine with a free sample of the product).