A cake rusk is a dry biscuit that's a popular item to have during tea time in Pakistan and India. I've never tried this biscotti-like cookie until trying the Costco Verka Cake Rusks. Find out my thoughts on these small twice-baked cakes from Costco!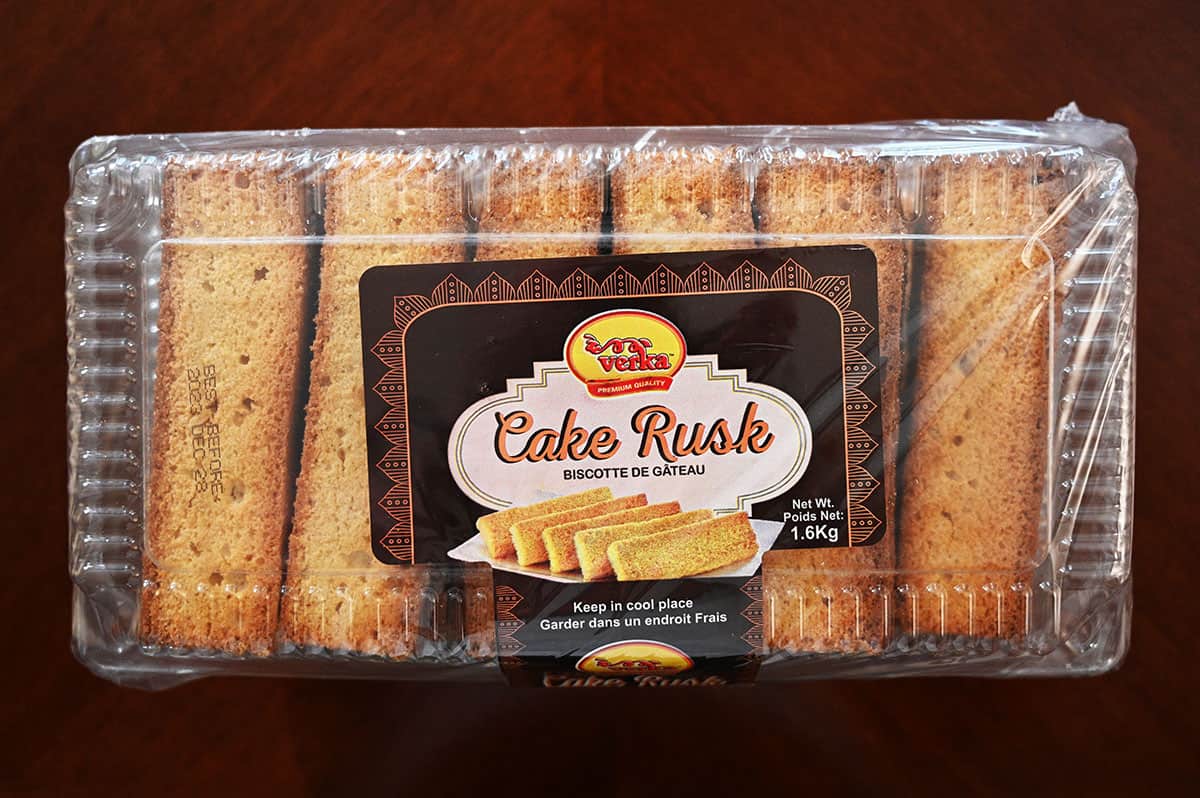 I've never had a "cake rusk" before picking up the Costco Verka Cake Rusks. I didn't even really know what one was until I did a quick google search. According to Wikipedia a rusk is a "hard, dry, biscuit or twice baked bread". My husband was the one who was insistent on trying these so here I am reviewing them today.
Some similar-ish products from Costco are the Verka Honey Almond Cookies, Kirkland Signature Almond Biscotti, Nonni's Limoncello Biscotti Bites, Kirkland Signature Cranberry Orange Bisconie, Lotus Biscoff Cookies, Kelsen Danish Butter Cookies, Le Chic Patisserie Chocolate Caramel Dutch Cookies and the Meiji Hello Panda Chocolate Cookies.
Location in Store
You can find the rusks in the bakery section at Costco, the item number is 1397547.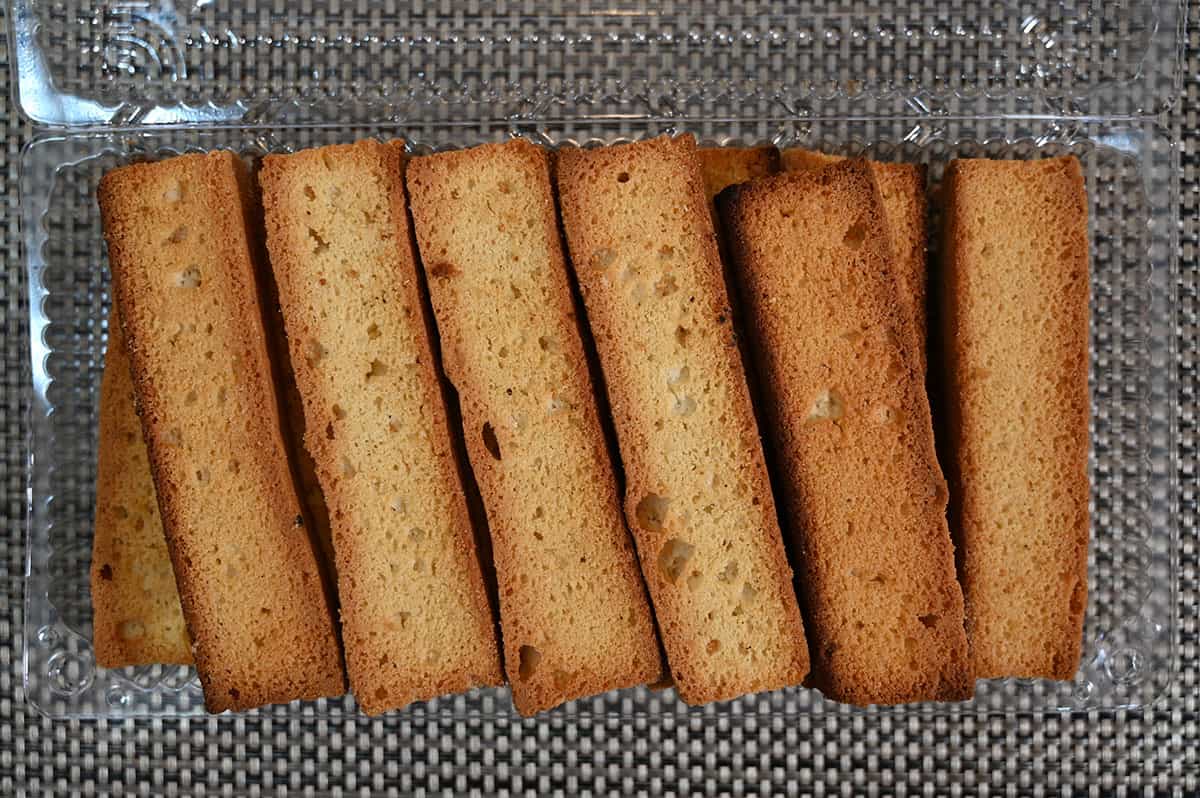 Taste
Basically these are a very dry, crunchy and plain cookie. They taste like a plain, sweet cookie. All you really taste is the sweetness. It's been a long time since I've eaten Animal Crackers, but they sort of remind me of that. In terms of texture, they're a bit like biscotti, but not quite as hard as most biscotti I've had and a bit lighter.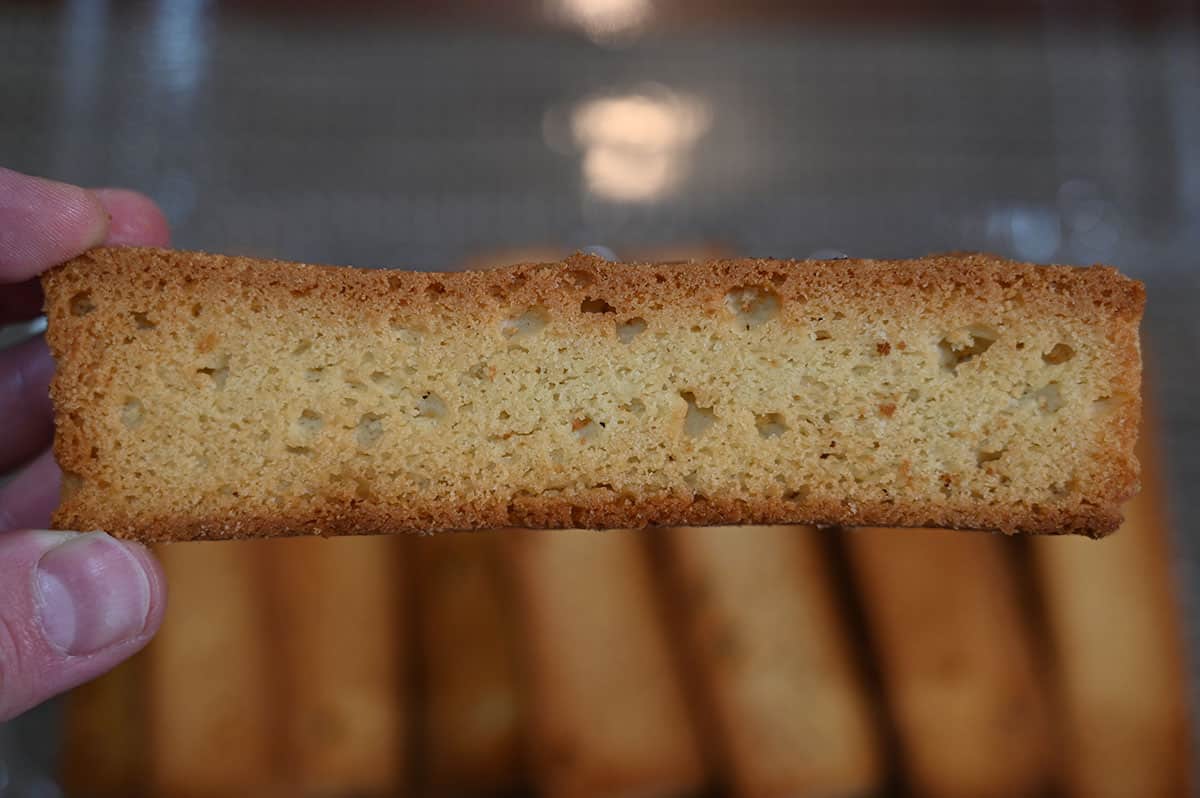 They're hard to rate. The flavor isn't bad, but I don't know why anyone would buy these Cake Rusks as a pure cookie. I think that they're used to dip in tea and I've also heard babies teethe on them!
Cost
These are pretty cheap, $7.89 Canadian for a big 1.6 kiligram container. It makes sense that they're cheap because there really isn't much to them and they're definitely not fancy.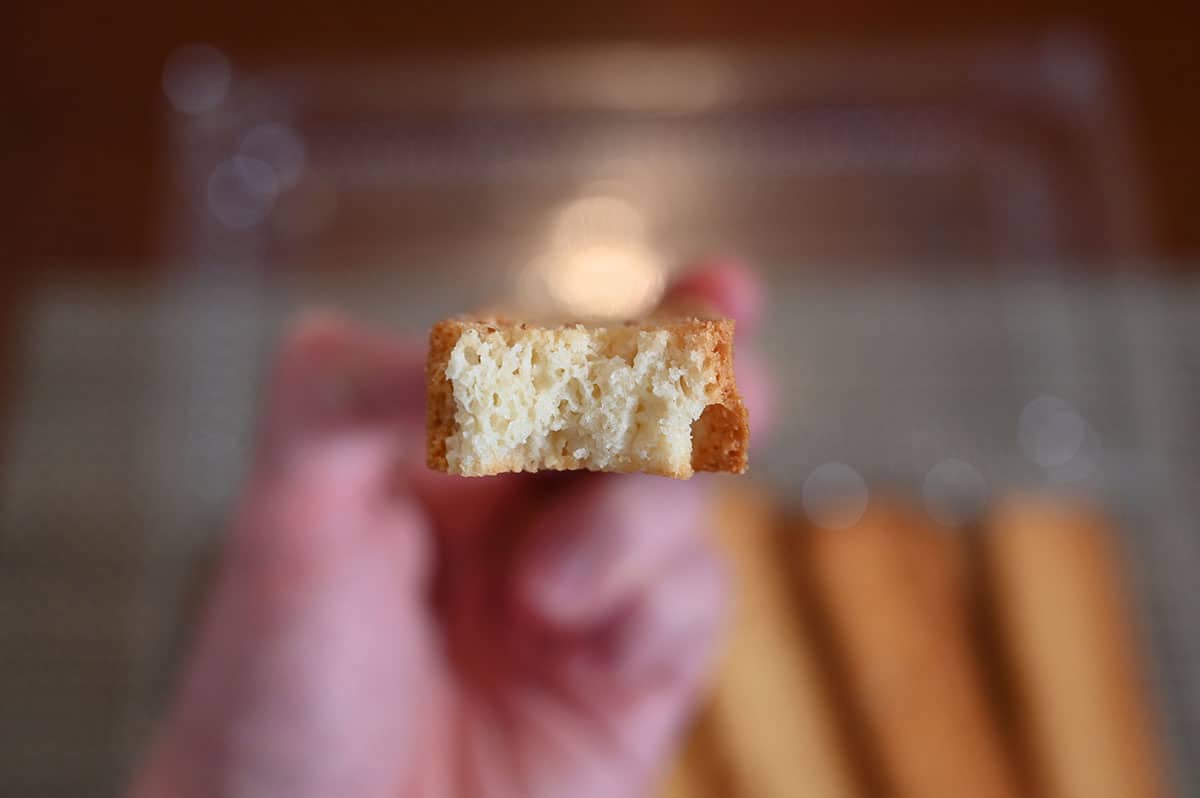 Convenience
The best before date is shockingly almost a year and a half from when I purchased them. Personally I wouldn't eat them after that long but they must still taste okay to have such a long best before date!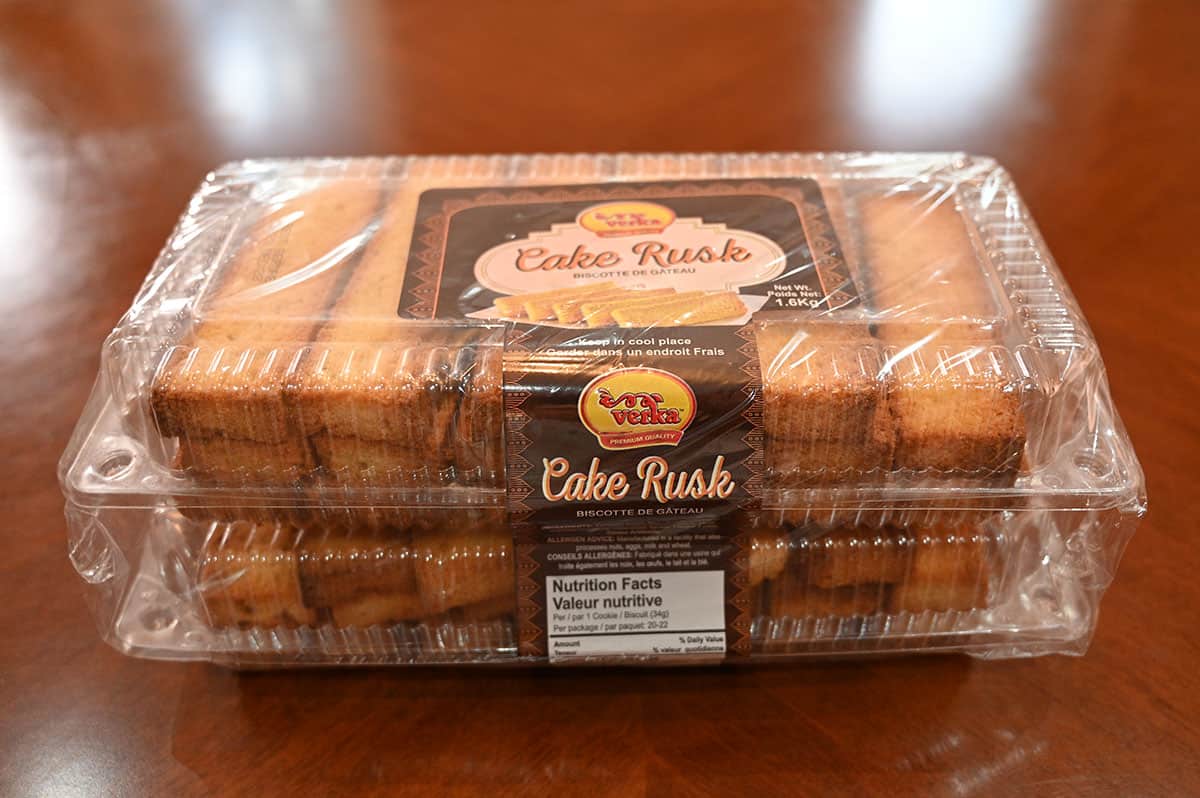 There are two seperate containers of cake rusks in the one big container, I imagine you could freeze these and they'd be fine thawing but I don't really think they're the kind of thing that needs to be frozen. I think the cake rusks would taste best dipped in coffee or tea or even with a bit of jam on top.
Nutrition
Calories
One rusk is 120 calories, seven grams of fat, zero milligrams of sodium, 15.2 grams of carbohydrates (how precise), less than a gram of fiber and 7.4 grams of sugar and protein. I've never seen nutrition facts presented with decimals so I find that kind of interesting!
To be honest, I'd rather spend my 120 calories and seven grams of fat elsewhere. Like on half a chocolate chip cookie or part of a brownie.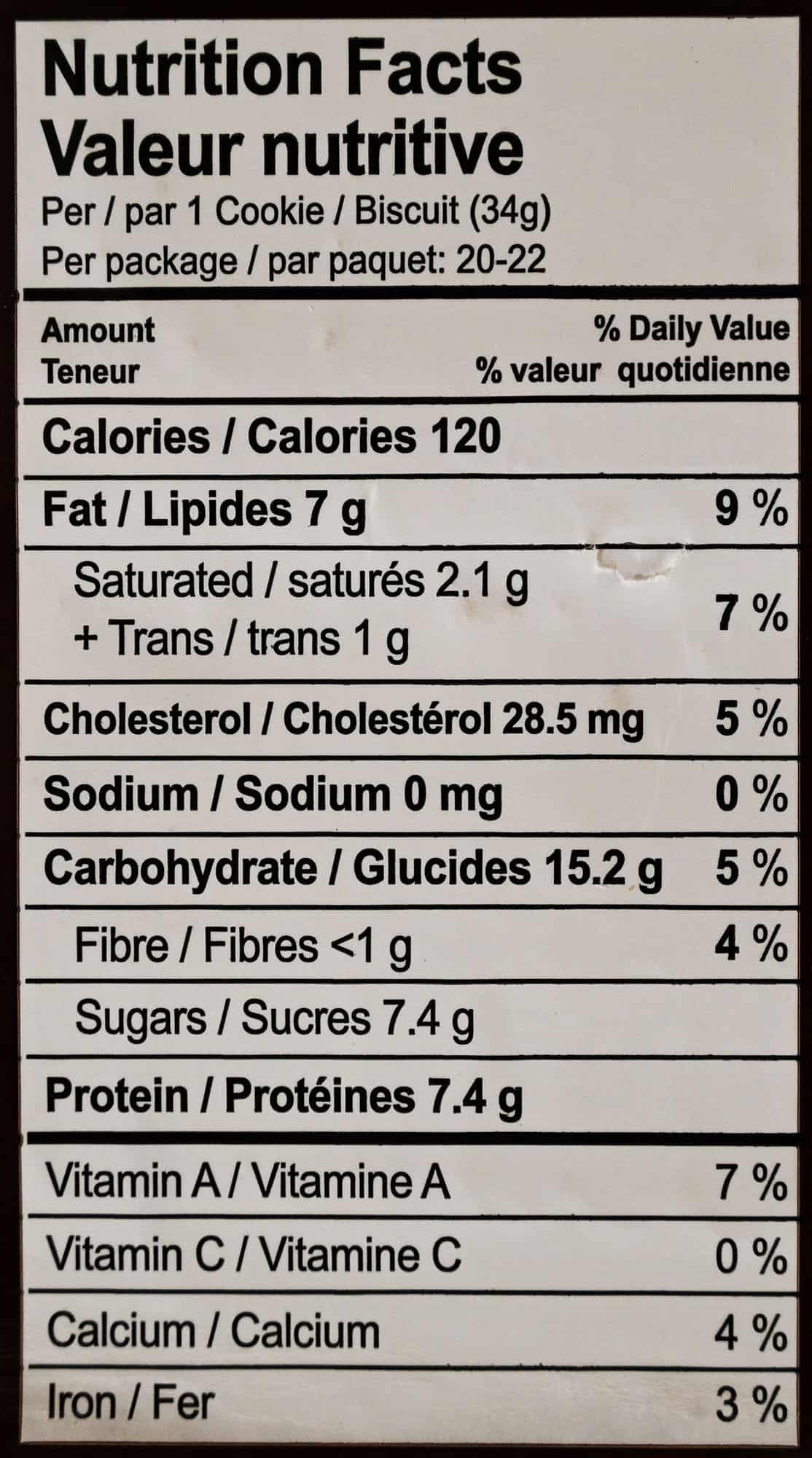 Ingredients
The ingredients list is very basic. I wish they used a healthier oil like avocado or olive oil and also wish there was butter rather than margarine and no artificial flavor but it is what it is! There isn't any nutritious ingredients other than the egg.
The facility the rusks are manufactured in processes nuts, eggs, milk and wheat so the rusks may contain those ingredients.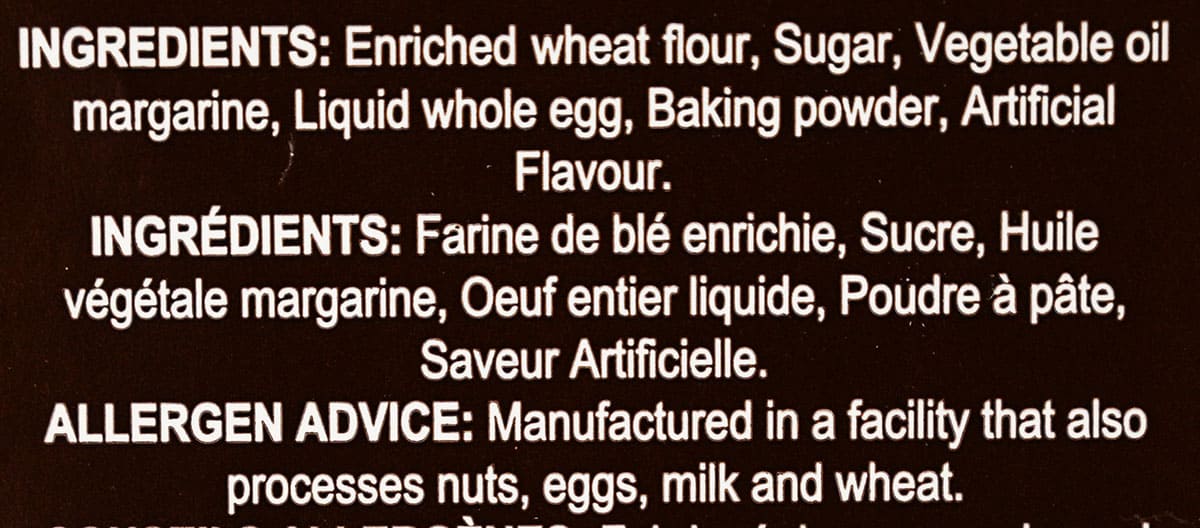 Scoring
Taste: 5/10
Cost: 8/10
Convenience: 10/10
Nutrition: 0/10
Overall
Walk on by!
If you're specifically searching for cake rusks you may like these. If you're just searching for a new cookie or biscotti to try I would pass on these.
Have you tried the cake rusks? What do you think of them?
---
Please note that this review was not paid for or sponsored by any third party. This product was purchased by Costcuisine for the purpose of producing this review. The opinions in this review are strictly those of Costcuisine. Costcuisine is not affiliated with Costco or any of its suppliers. In the event that Costcuisine receives compensation for a post from the manufacturer of a product or some other third party, the arrangement will be clearly disclosed (including where the manufacturer of a product provides Costcuisine with a free sample of the product).